It's here! We've reached halfway to Halloween! For those who don't think that's a big deal, we hope you realize that some devoted Halloween fans have already been furiously plotting their costumes for Halloween 2014. (If you're anything like us, this manic process starts promptly on November 1st!) In any case, the halfway mark serves as a reminder to start thinking of costume ideas for Halloween 2014 - you only have 6 months left! Often the most stand-out costumes are parodies of what's been popular in the media, so here are ten clever costume ideas based on the pop culture happnings of 2014 thus far.
Trending Pop Culture Costume Ideas for Halloween 2014
1. Kanye West and His Mask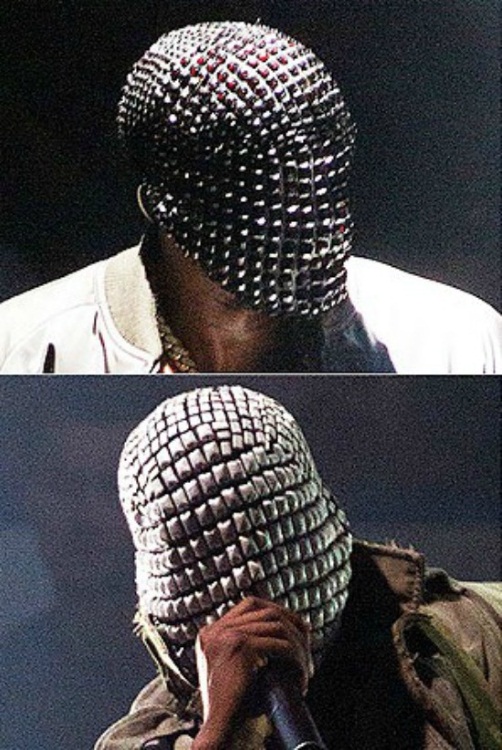 Back in December, Kanye West threw out a concert goer because the individual heckled him for wearing a chain link mask during the entire show. Heckling is never appropriate at a concert, or any other type of venue, but Kanye did have a serious medieval BDSM thing going on with this mask. It was creepy, and more than a little weird, but makes for a perfect DIY Halloween costume that is rather easy to pull off.
2. A Brown Paper Bag and Tuxedo Inspired By Shia Labeouf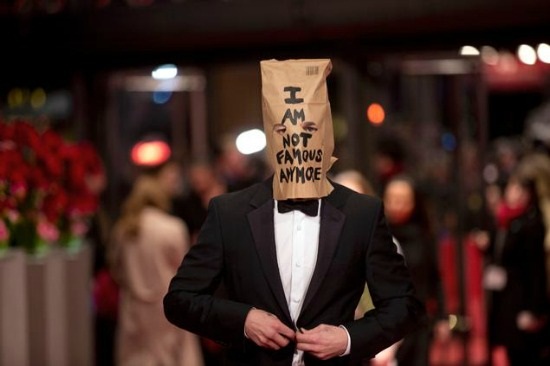 Need something a little more...rudimentary? How about wearing a brown paper bag? That's what Shia Labeouf wore to his own movie premiere. He topped off his celebrity pout by writing "I am not famous anymore" in bold marker, sending an odd message to the media and to his fans. This costume speaks for itself. You get to take a jab at Shia, it's cheap, and incredibly easy to pull off. Wear a tuxedo, better yet a t-shirt tuxedo, with a brown paper bag over your head. And don't forget, if you wear this as a costume, really pull a Shia Labeouf by taking ALL the credit for it.
3. Zombeavers: the Best Costume You've Never Heard About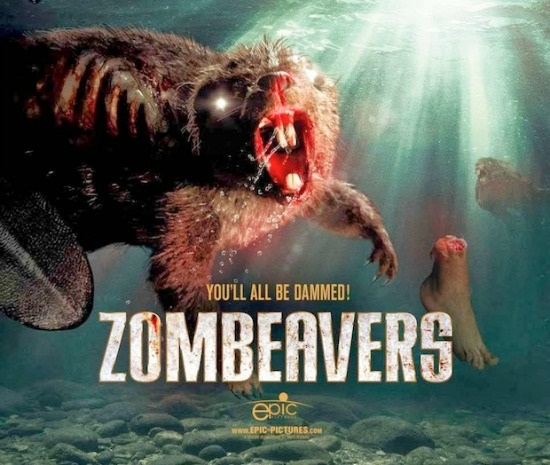 Sharknado was the sleeper hit of last year. It was delightfully tacky, hilarious, and allowed for some serious creative brain flexing. Fortunately, we have a spiritual successor in the way of Zombeavers! Yes! What better way to combine the horrific undead and the beauty of nature? Zombies… Beavers…why didn't we think of this?!?! The slogan for the movie says it all: "You'll all be dammed."
4. Pharrell Williams or an Arby's Sign?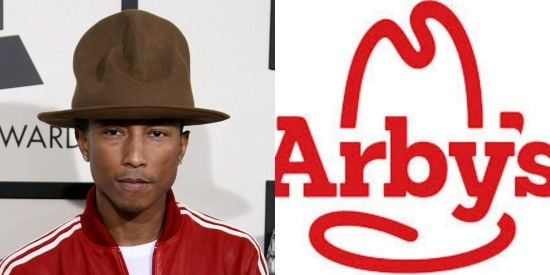 Pharrell Williams showed up at the Grammy's in a wonderful hat. Seriously, it has to be the hat that inspired the Arby's logo... or stolen from a Canadian Mountie! Wear a similar style hat with a brightly-colored track suit and go as Pharrell, but don't be suprised if Arby's tries to start "beef" with you!
5. Bob Costas' "Viral" Pink Eye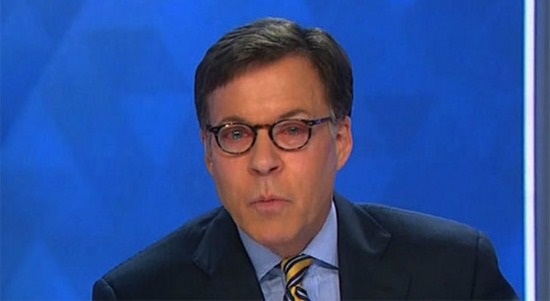 Bob Costas was an olympic media sensation this winter! A nasty, goopy, crusty bought with a dreaded pink eye infection spawned many social media memes and comments during the games. Most of us heard more about Bob's eyes than the actual sporting events. Either way this makes for a funny costume, especially if you use some crazy contact lenses to accentuate your eyes. If you really want to get creative, just go as a giant pink eye and forget about Bob entirely (wait, that's an entirely different costume).
6. Legends of Wrestling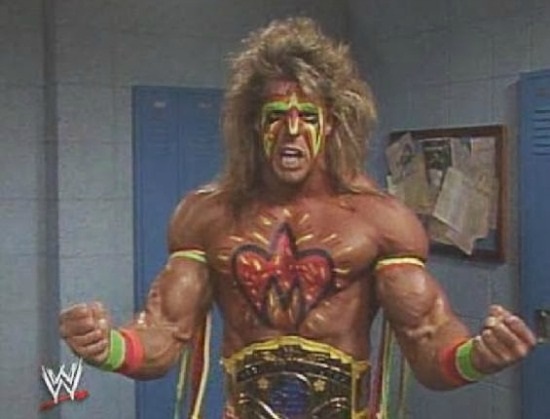 Old wrestlers of WWE are making crazy comebacks this year, making them fair game for costume spoofing. And with Hulk Hogan returning to WWE, The Undertaker losing at Wrestlemania, and a rumor that Sting will wrestle for WWE, this is a good year for classic wrestling fans. On a sad note, the Ultimate Warrior passed away, but a tribute costume to Warrior would be an awesome costume for 2014.
7. Lebron James as the Dark Knight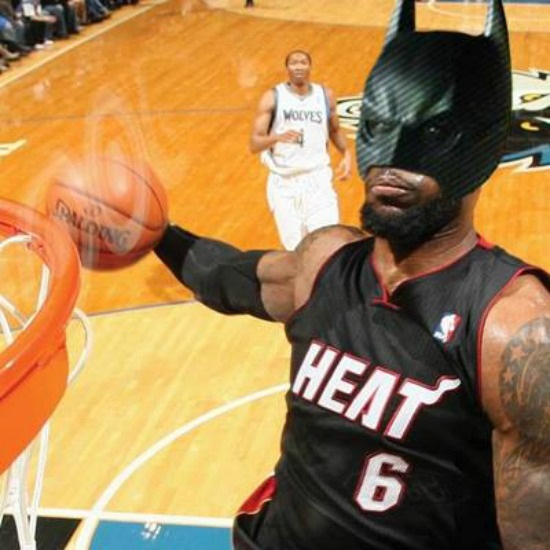 Lebron Batman is another great idea. After taking a particular nasty shot to the face, Labron donned an intimidating mask to protect his fragile nose. We took full advantage of this opportunity by creating visual inspiration for the costume. Get a Batman costume and a Lebron James jersey and you'll be good to go. It might take people a while to remember the event, but they will ... eventually.
8. Staten Island Clown or Real Life Pennywise?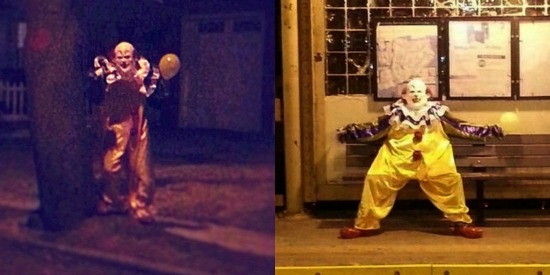 Staten Island Clown, aka a terrifying real life version of Pennywise the clown. We wish this one was a joke, but it's not. There is a person walking around Staten Island dressed as a clown…and he is the making of nightmares. Imagine seeing this thing waiting for you at your train platform at night! That's a whole lot of NOOOOPE, but scary clown costumes are a blast for Halloween.
9. Our Favorite Scientists Bill Nye the Science Guy or Neil DeGrasse Tyson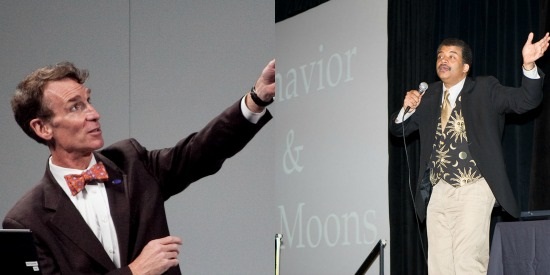 These two men have already had a big 2014. Billy Nye made waves when he debated creationist Ken Hamm back February. Over 3 million people watched this word-slinging-battle-royal, creating a viral smash hit. If you missed out on the debate, Bill Nye won. As for Neil DeGrasse Tyson, what needs to be said? The rebooted show Cosmos on FOX is sensational, and Neil makes for a captivating host. Just like Irene Adler said in Sherlock, "smart is the new sexy". Men, take note! These brainiacs will be cool costumes and we're not talking about temperature - but they probably are!
10. Something That Has Yet to Occur?
We have 6 months to go before Halloween so there will surely be plenty of other emerging media trends. After all, both Miley and the Fox didn't happen until fall last year, so awesome costume ideas can come at the drop of a (over-sized-arby's-esque) hat. Always be vigilant and keep your eyes open! We certainly will, especially for that Staten Island Clown…
Did we miss anything? Were there great costume ideas from trending media that are missed in this list? Let us know in the comments!