Cleopatra Costumes
How to Be Cleopatra
Cleopatra, Queen of the Nile, Female Pharaoh, goddess incarnate... and one heck of a costume! Whether you're planning the best Halloween ever, or are just looking to rule over your next costume party, a Cleopatra costume is a historic, but never dated choice. For women, this one is a tough look to beat. But, of course, if you're looking to take top prize, you're going to want to make sure your Nile game is on point. Well, we've got your back! Check out our illustrated guide for all the best tips and tricks to rule Egypt once and for all.
How to Pose for Pictures in Your Cleopatra Costume
"Worship"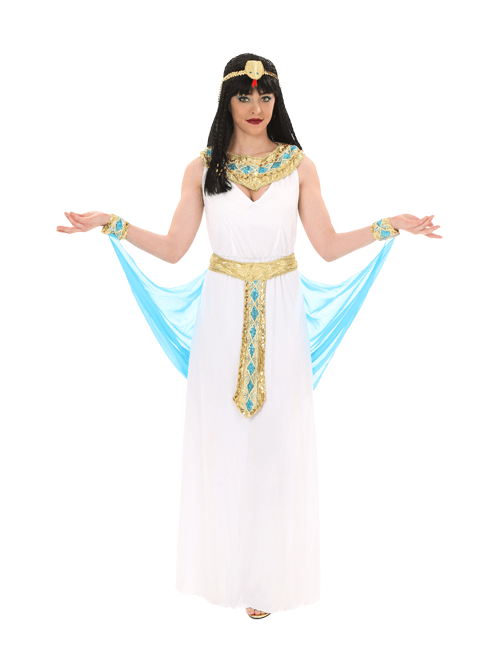 "Walk Like an Egyptian"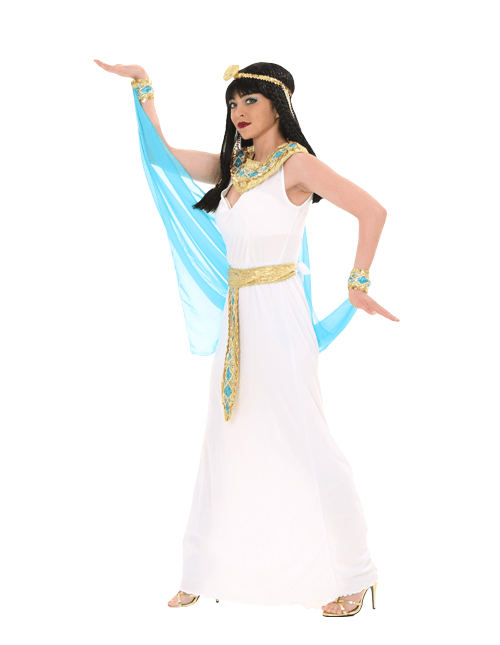 "Don't Cross Her"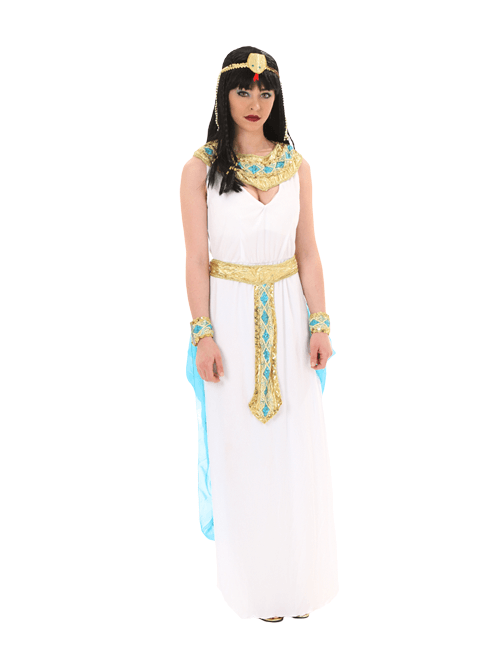 "Watch the Wrist"
Cleopatra was undoubtedly the queen of posing before cameras had even been invented. Of course, striking a pose for a statue is a lot more work than taking a pic with your iPhone! We're sure she had some go-to moves and you can replicate them all when you employ these stoic stances. The best thing about your Cleopatra costume is the ability to add gorgeous wrist jewelry and veils to accent every arm movement. So make them count! Whether worshiping the gods or just your standing your ground against your enemies, your subjects will be in awe of your royal posture. If all else fails, there is one move you just can't forget: how to walk like an Egyptian. Flip those wrists, and watch your friends bow to your every command. Just don't forget to queue up the Bangles on your phone before you head out for the night...
Couples Costumes to Pair with Cleopatra
Cleopatra and Anubis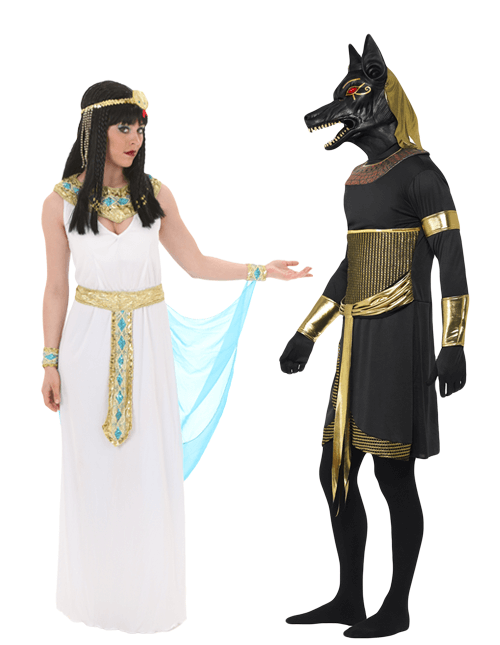 Cleopatra and the Pharaoh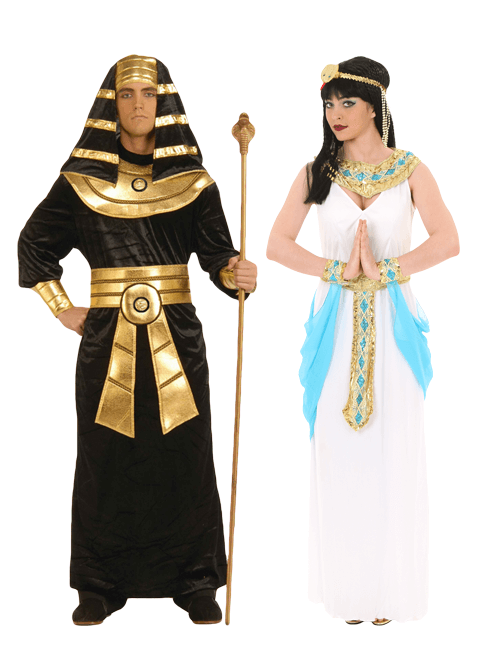 Cleopatra was romantically linked to Julius Caesar, both of her brothers, and most famously Mark Antony. But hey, it's Halloween, so we're going to keep this one simple! Any Egyptian costume will pair perfectly with a Cleo costume. With Anubis by your side, you'll be Isis reincarnate as she claimed to be, and this pair of Egyptian gods will be a tough look to beat in any costume contest. The black mask and tunic will be the perfect contrast for your white robe. And for a truly undefeatable throne-worthy duo, a Pharaoh costume would be the perfect match. She actually co-ruled her kingdom with a couple different Pharaohs, well, until she got sick of that and took over the throne! But with this Cleopatra Halloween costume, you'll be able to rule Egypt all over again as this historic power couple.