Fortnite Cosplay
The best part about designing any character in a video game is being able to mix and match your outfits! Bring in some pirate appeal for your body armor and then equip a pick that could have come out of Minecraft and a laser blaster that took a hyperspace jump from Star Wars. In an instant, you're a brand new Fortnite character: Captain Blaster! Whether your aim is to create an authentic Fortnite costume experience or your very own inspired character, you can choose our Fortnite masks and accessories to create your very own DIY Fortnite cosplay costume.
8-Ball Mask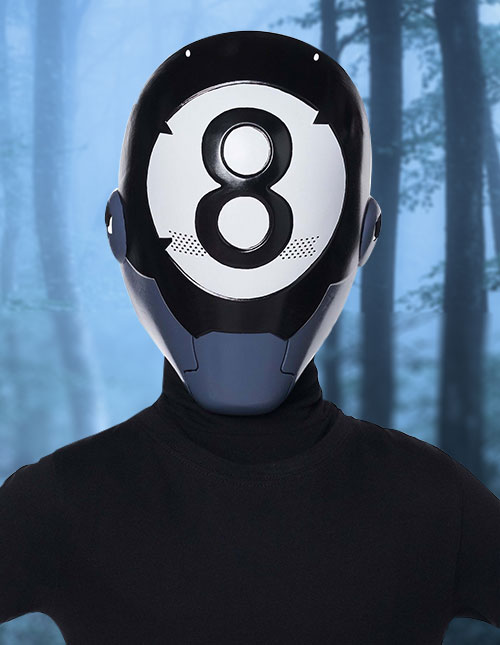 Will you and yours enjoy mixing iconic 80s toys and the exciting world of Fortnite? Sources say yes! And if that Magic 8-Ball had the opportunity to include a bit of extra text on that tiny little triangular surface, it might also link you to the 8-Ball Mask from Fortnite! Wear a shiny cue ball while dropping into the next round of Halloween fun and there'll be no question who's in the lead.
Meowscles Mask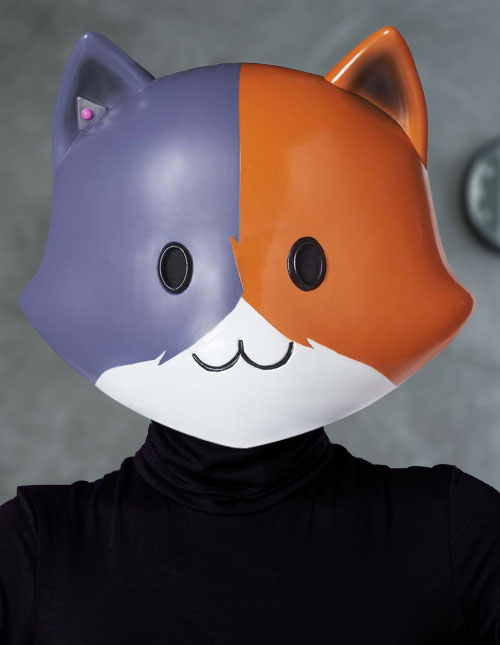 If there is one reason that we adore Fortnite, it is because of the game's ingenious use of pun perfection. What should you name an adorable kitty with mighty muscles? There's obviously only one answer! Show your love for feline fun and bodybuilding brilliance when you wear a Meowscles Mask with one of our padded costume chest pieces. It's purrfect!
Scientist Mask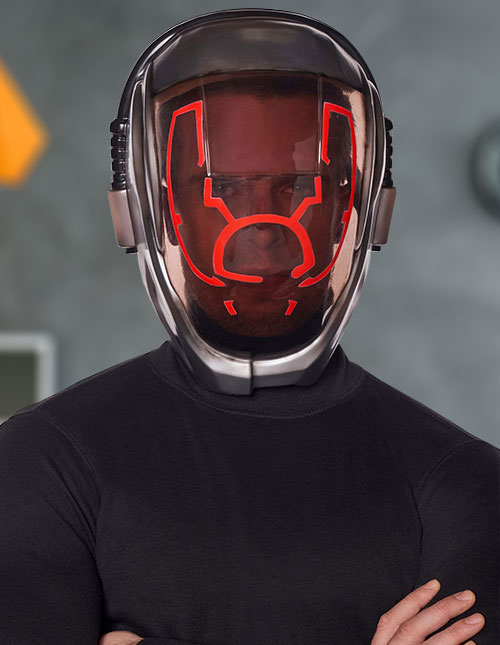 The world of arena combat isn't just for the military folks. In Fortnite, it's also for the cuddly companions, magical creatures, and wacky weirdos that populate the land. It turns out that science-minded folks wanted to join in the fun as well, though. Of course, they're smart enough to gear up before dropping in. If you're of the same mind, this Scientist Mask is all you!
Drift Mask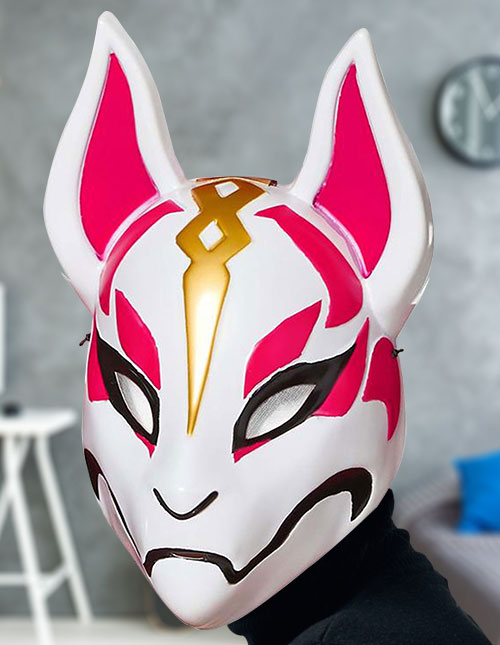 It's time for Stage Four Fortnite fun when you jump into the rift as Drift. He's quick, charged by lightning, and capable of just about anything. But the most iconic visage of Drift doesn't even show up until you've tackled a few challenges. Skip right to the look that you want when you slip on this Kitsune Drift Mask and conquer the sacred worlds as well as our own!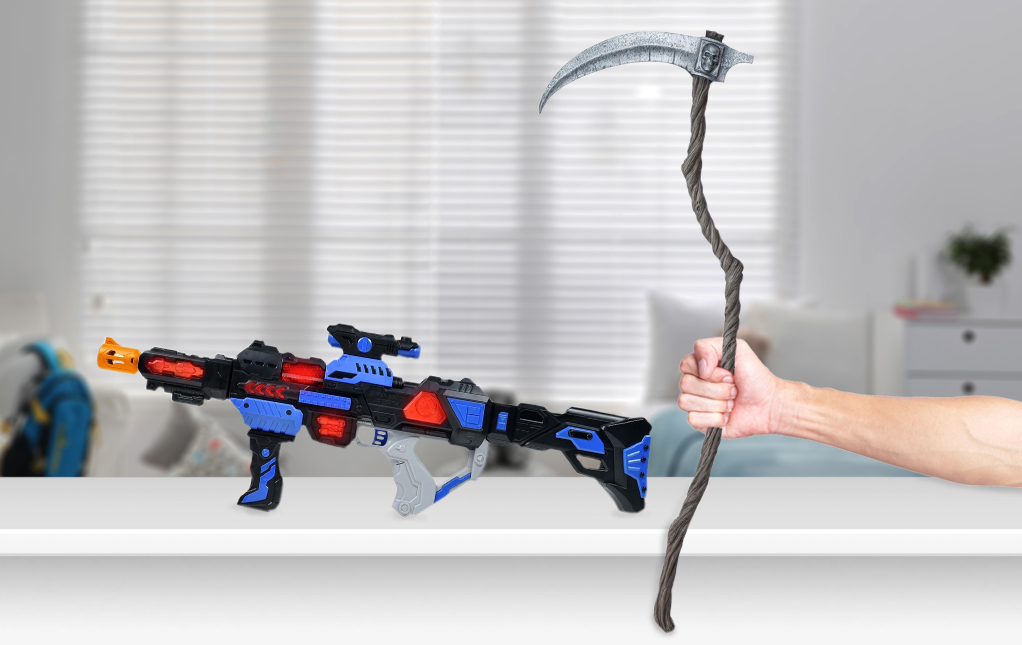 Fortnite Scythe Picks
Once you have picked out the look you want to master, you still need to equip yourself with the right gear. Remember that Fortnite isn't all hunting down your opponents. It is also about gathering the resources you need to build up the perfect base. You can't start that kind of quest without the right pick at your style. Naturally, we carry a few scythes we know you'll love.
Fortnite Weapons
From the iconic pistols to sniper rifles to strange weapons that blend science fiction technology with fantasy colors, Fortnite is filled with weapon skins that will put the finishing touch on any Fortnite outfit. We have opened the rift to offer up toy guns, swords, and every other kind of prop weapon you can imagine. Select your loadout and start your game!