Incredibles Costumes
Finding a family group costume can be tough sometimes. There's one thing that everyone in the family can agree on through—The Incredibles was a great movie! The Disney/Pixar film has everything you could want from an animated movie. Dad loves the fun action scenes. Mom loves the powerful role models. Kids love super powers. Even real life super villains enjoy the scenes with giant evil robots! Yes, there's a scene for everyone in the Disney/Pixar masterpiece, so it makes sense why your family should go as The Incredibles for Halloween!
Love Your Look as The Incredibles
So, now that you've chosen to be the super hero family, what's next? Well, you're going to need a few tips to get into character and you're going to need some costumes! Luckily, we have all of that right here for you. We have plenty of superhero costumes that help recreate the signature look, including Mr. Incredible, Elastigirl, Violet and Dash.
Incredibles Family Fun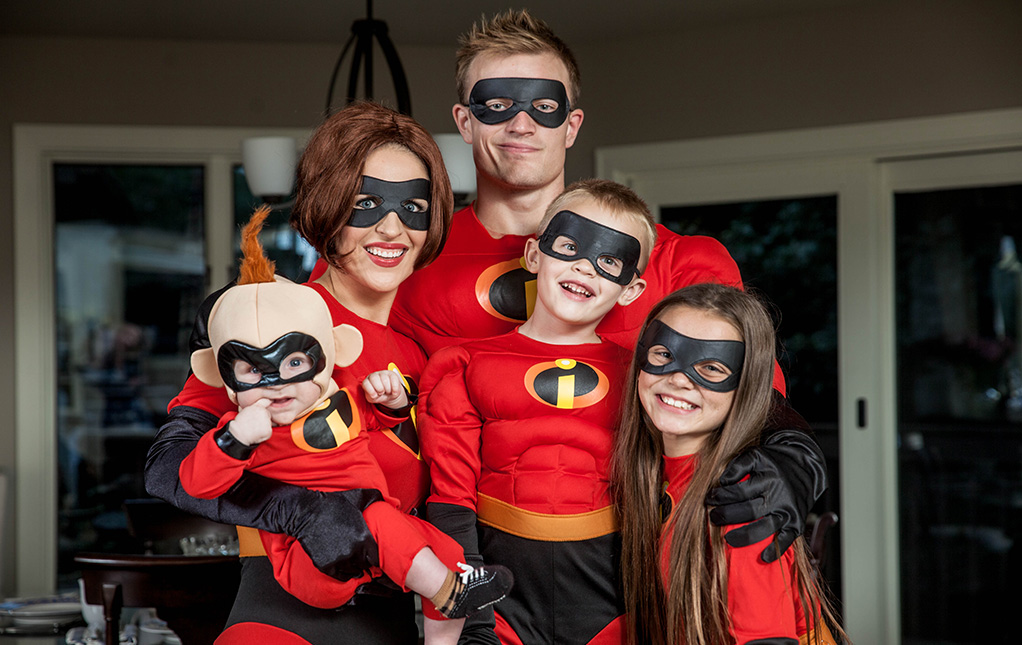 Incredibles family costumes are the perfect thing to wear for incredible family fun! When you're out there saving the city, it's tough to think about family time. Of course, for The Incredibles, saving the city IS family time! But that doesn't mean you shouldn't get some quality moments in with the whole family after hours, because it's much better making memories when you don't have the stress of Syndrome or the Screenslaver trying to get you! Once you get everyone settled down at home base, try getting a photo to capture all your little heroes happily taking the night off from all the superhero stuff!
Oh no, Jack-Jack!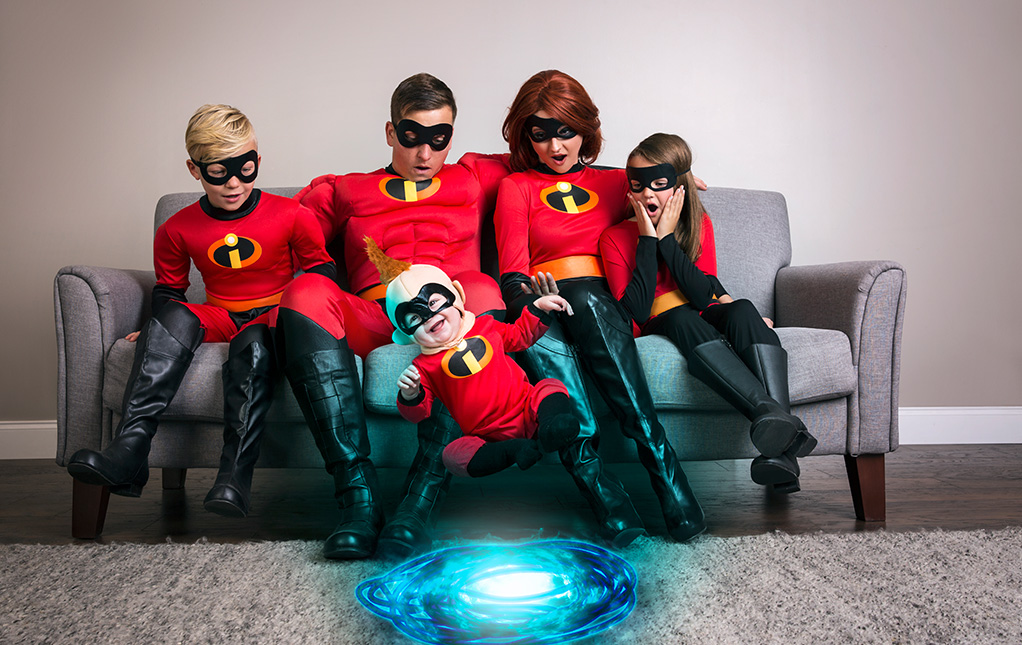 They grow up so fast, don't they! You always knew that your little Jack-Jack was special, but who knew that he was SUPER! Ever since we saw Incredibles 2, we couldn't stop laughing about how much mischievous trouble the little Parr baby got into once his many superpowers were revealed. Hey, sometimes you have to grow into greatness. So, when you have the whole family all dressed for success, with your little guy in a baby Incredibles costume, and you're sitting down to watch a movie, be sure to take a photo and capture the moment forever. Who knows, it might just go into a comic book someday! And if you have anybody in the family with computer graphic superpowers, you can recreate a fun family pic just like we did here. Just have everyone react to the crazy superpowers you're creating. Don't worry; Jack-Jack's powers here were all created with a computer. He's definitely safe, sound, and smiling.
Elastigirl Costumes
Women's Elastigirl Costume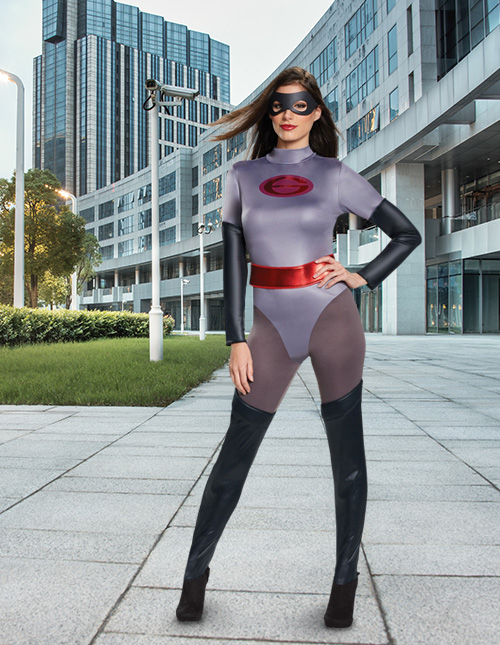 Before she was Mrs. Incredible and mom to three superpowered kids, she was known as the incredibly popular superhero, Elastigirl. Her power? She could drive a two-piece motorbike like nobody's business. That's a superpower, right? We think so. But really, her superpower was super elasticity. Her body could stretch into just about any shape and this would always keep the villains on their toes. While her abilities are awesome, there's no doubt she also has style. Before the iconic red and black Incredibles look, she had a grey and metallic red suit—subtle, stylish, and classic, all captured with our women's Elastigirl costume.
Girl's Elastigirl Costume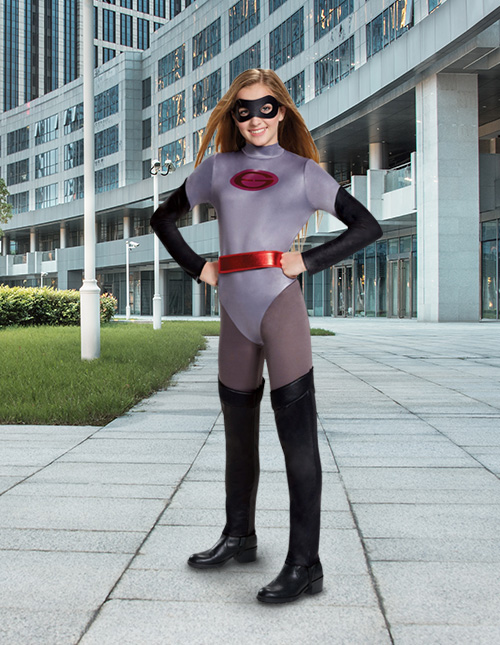 She will love becoming Mrs. Incredible's earlier persona with this Elastigirl costume for girls. While it doesn't come with all the fancy, stretchy superpowers, we think she'll love pretending to be her hero as seen in the Incredibles 2. You'll also have to break it to her that she can't drive a motorcycle quite yet.