Superhero Costumes
How to Be a Superhero Character
Ideas, Tips and Tricks
Have you ever wanted to have super powers? Sure you have. It's one of the most common (and satisfying) daydreams there ever was. While we can't say you'll have superpowers when you go in our superhero costumes, we do think you'll feel super, look incredible, and inspire others to pursue truth, justice, and a partying way. A good hero starts at a good costume and that's exactly what we have. Whether you want to be your favorite character from the DC universe, the Marvel Cinematic Universe, or if you want to be a villain from Batman's Rogue's Gallery, we've got you covered! We're going to help you look your best and speak heroically with these pages… so ready, set, excelsior!
Superhero Duo Poses
Spider Duo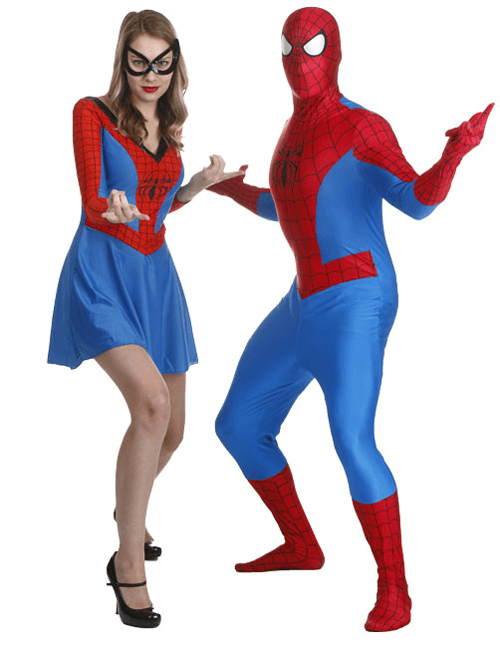 Adorable Duo
Super Duo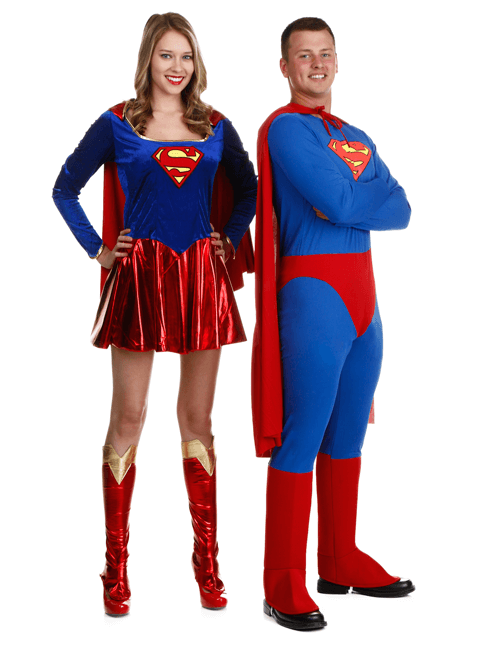 Incredible Duo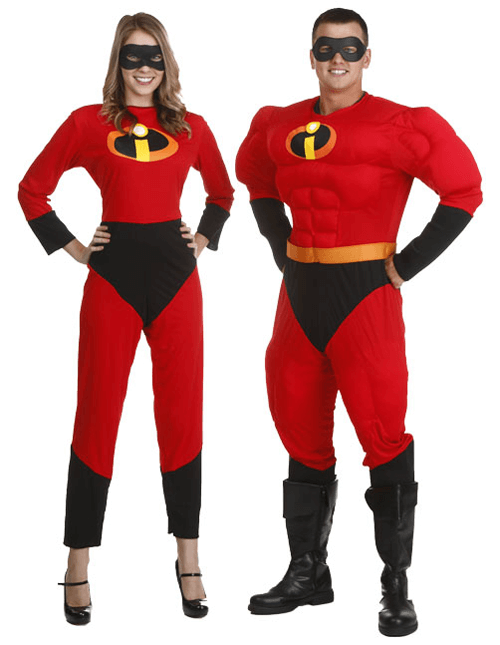 It's a well-known fact that all the best superheroes work with others. Whether they have their go to like Batman and Robin, or they're part of a larger team like the Justice League or Avengers, it goes to show that working together accomplishes more than going solo. If you're going out this Halloween as a couple or a group we think our superhero costumes are the perfect choice. You can create a super team or a dynamic duo and compound your theme for an even more memorable and heroic look.
Superhero Team Poses
Avengers Assemble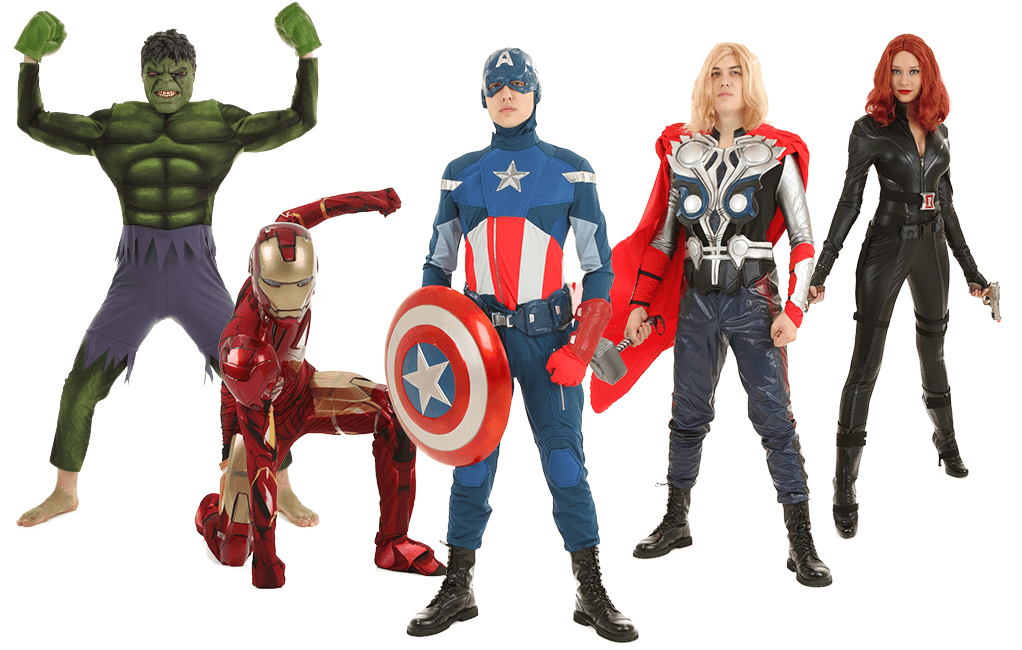 Uncanny X-Men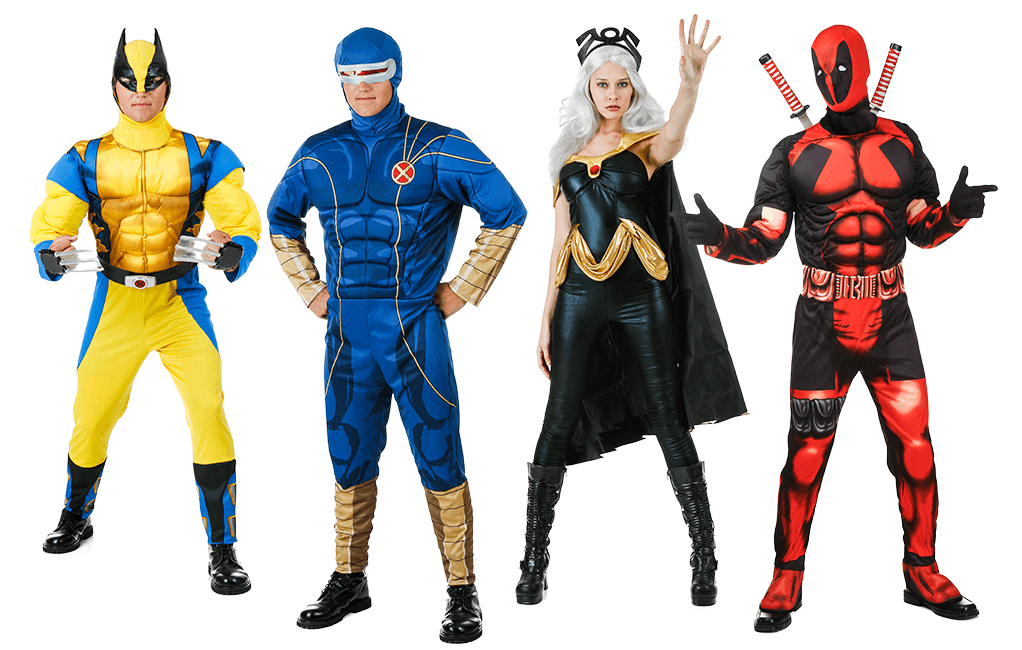 Justice League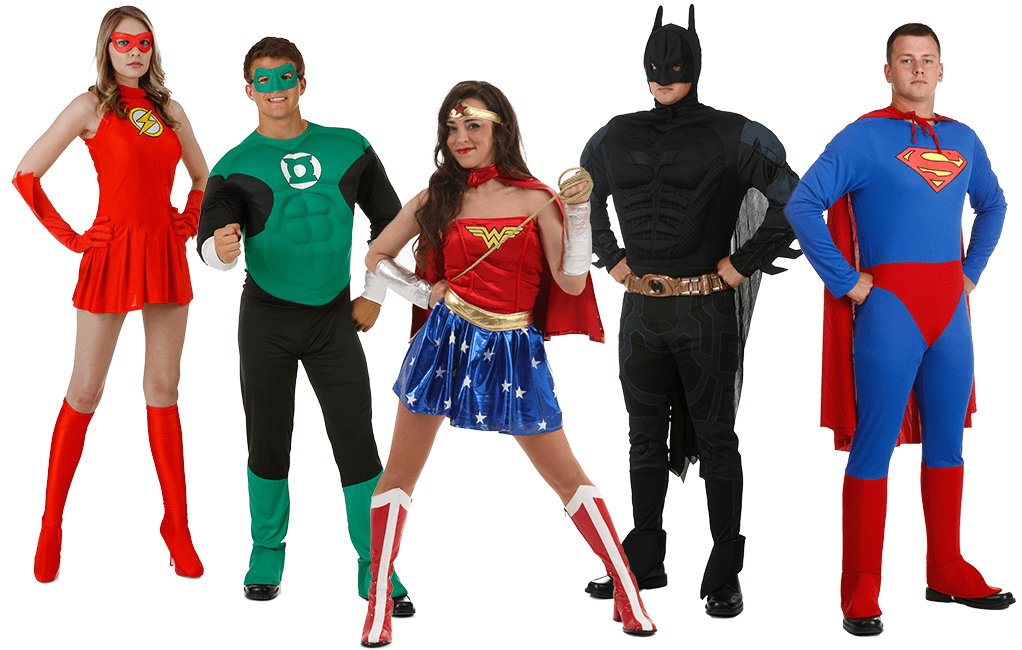 Rogue's Gallery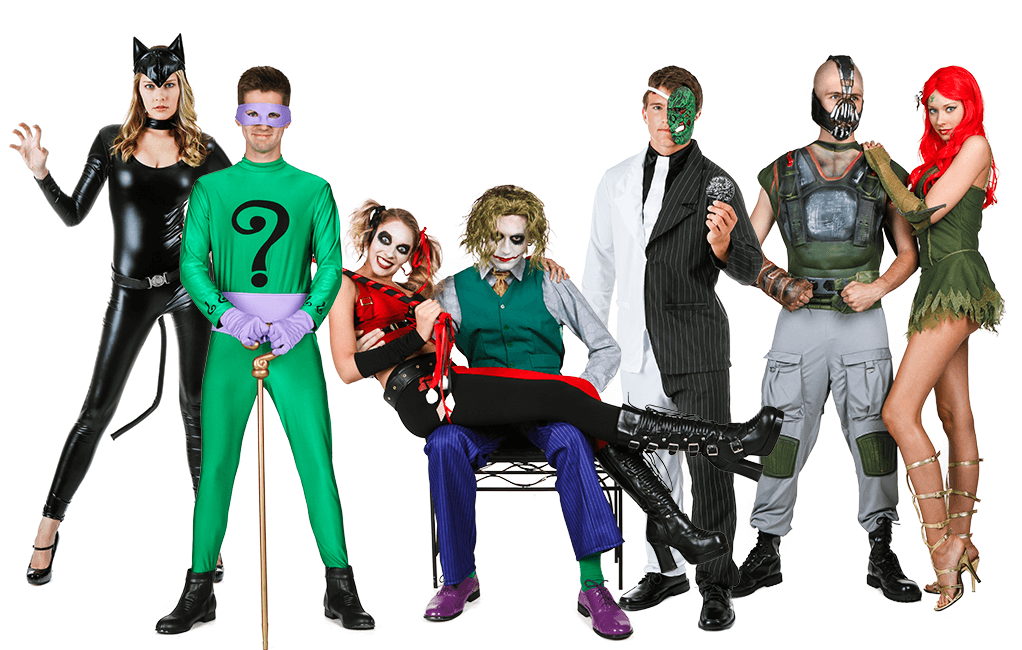 If you're planning to go in a superhero costume this Halloween, why not try and get a whole group theme going with your family or friends? The genre just calls for it! Avengers, X-Men, Justice League—there are a ton of great options to choose from and we have them all. These are some superhero costume ideas that show how they all look together which work great for a party or even Comic-Con. But going in a superhero look doesn't even mean you gotta be good all night… why not go in some of our villains costumes and take your turn as the chaotic bad guys, seeking to disrupt the peacetime partying. Somebody has to keep all of those Batmen busy… it should totally be you.