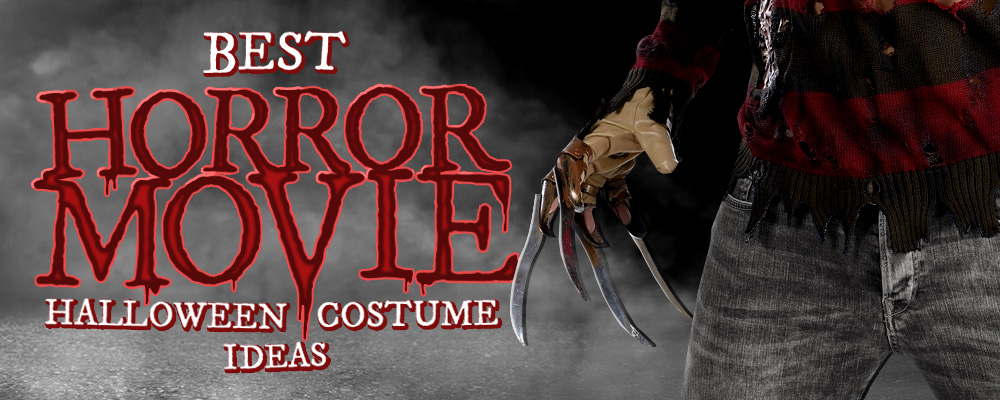 There are two types of people in the world: those who enjoy horror movies year-round and those who wait until October 1st. While we enjoy our favorite thrillers and slashers all year long, we certainly understand that during the month of October, the villains of these scary movies are the real stars. But for the year-round fans, what better time than now to dress as your favorite scary movie characters? Here are some easy movie character costume ideas featuring some of our favorite maniacs from horror movies.
1. Zombie Costumes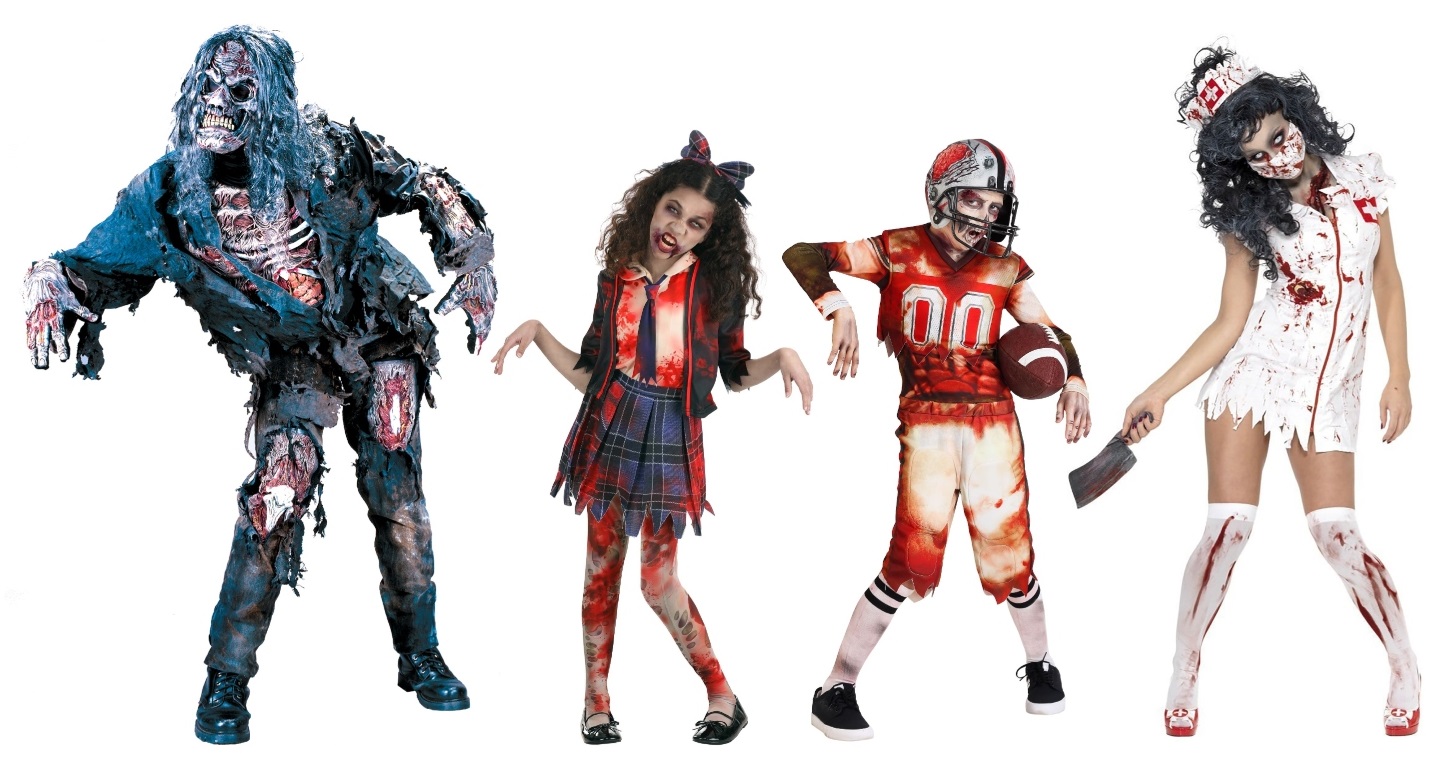 After George Romero popularized zombies in horror movies, zombie movies have taken the world by storm. Zombie costumes for the entire family are relatively easy to find, making them the best scary movie costume for groups. These creepy creatures have been portrayed time and again in film, and you can find everything from zombies in normal clothing to clown zombies and nurse zombies. If you want to try your hand at making your own zombie costume DIY, you can turn practically any Halloween costume into a scary costume!
2. Freddy Krueger Costumes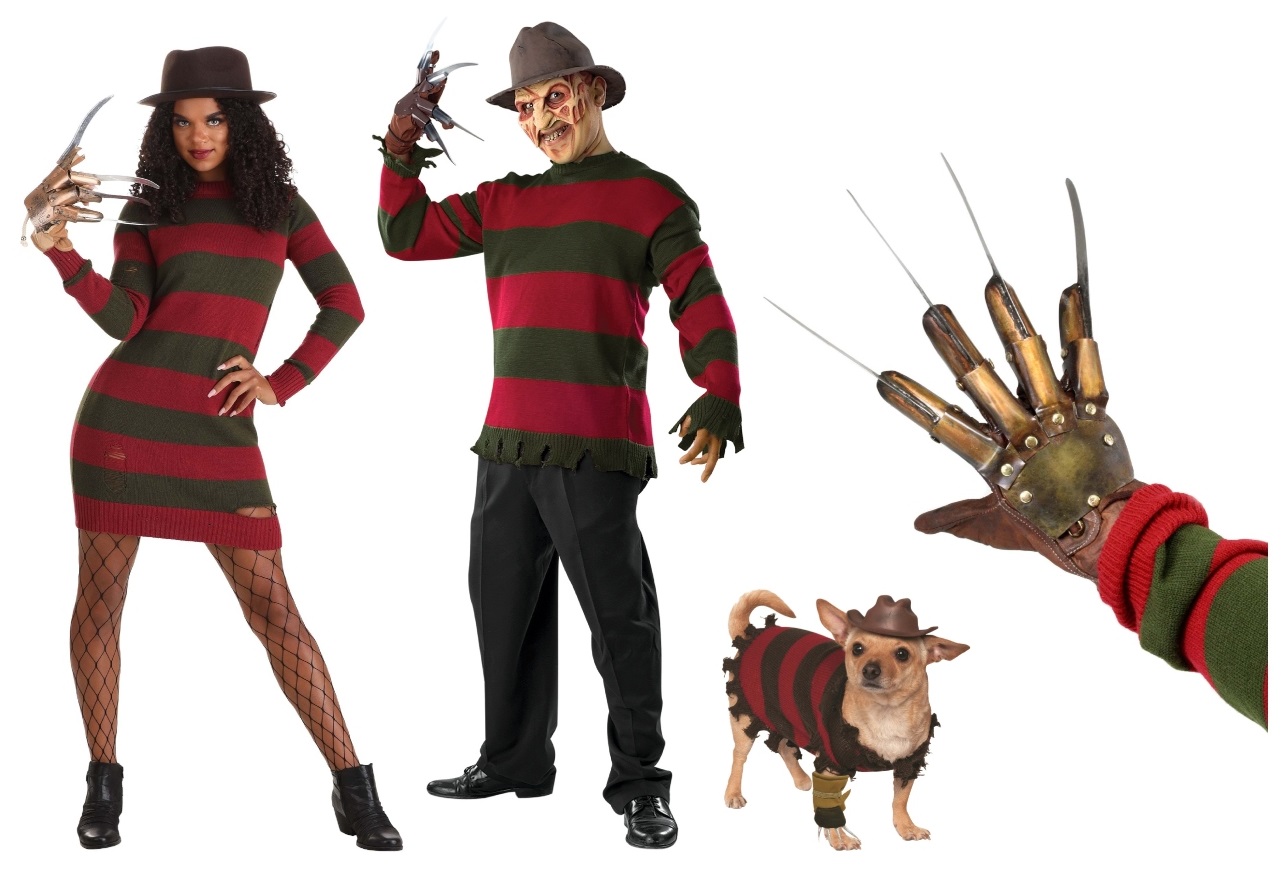 One two, Freddy's coming for you. Freddy Krueger is an iconic horror movie character and one of the most terrifying horror villains of all time! Unlike other characters like Michael Myers or Jason Voorhees, it's not his towering stature that makes him scary. He's quite diminutive compared to them. Instead, what makes Freddy so scary is that you can't get away from him. Freddy haunts dreams, so if you think you've outrun him, he'll just turn up again. You'll be the man (or woman) of everyone's dreams if you dress in a Freddy Krueger costume this Halloween.
3. It Costumes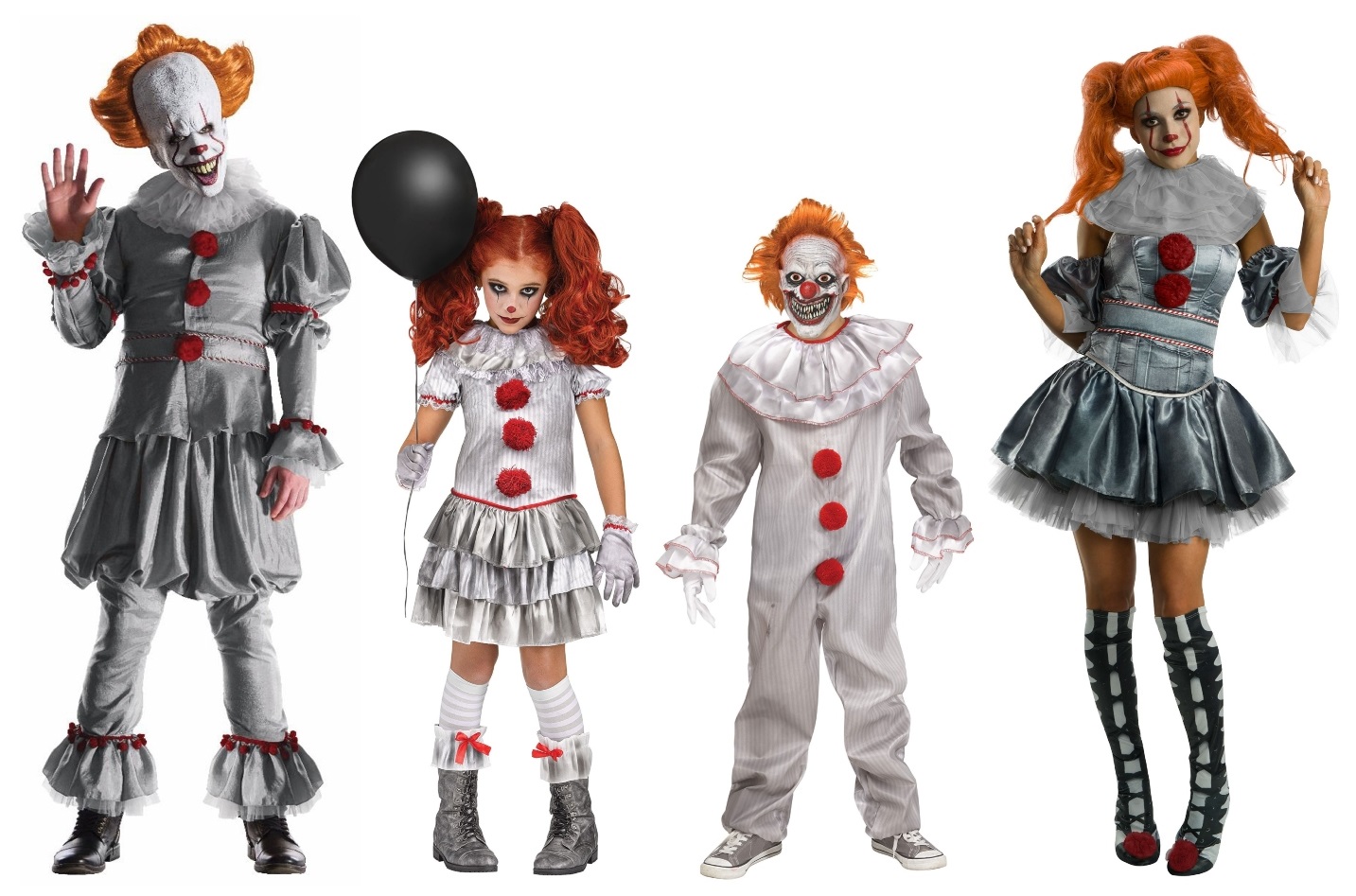 It's stated in the mythology of Stephen King's IT that Pennywise returns to feast on children every 27 years, so it was fitting for him to return to the big screen in 2017 since the IT mini-series premiered in 1990. You may see some clowns and scary clown costumes out every Halloween, but Pennywise is one of the most popular Halloween costumes when it comes to horror movie costumes. (You know you've made it into the ranks of the best of the best when you have your own scary dog costume.) Whether you like the classic Tim Curry look or the silver screen version, these Pennywise costumes will turn you into one terrifying clown. He's one of the most prolific horror movie characters around!
4. Michael Myers Costumes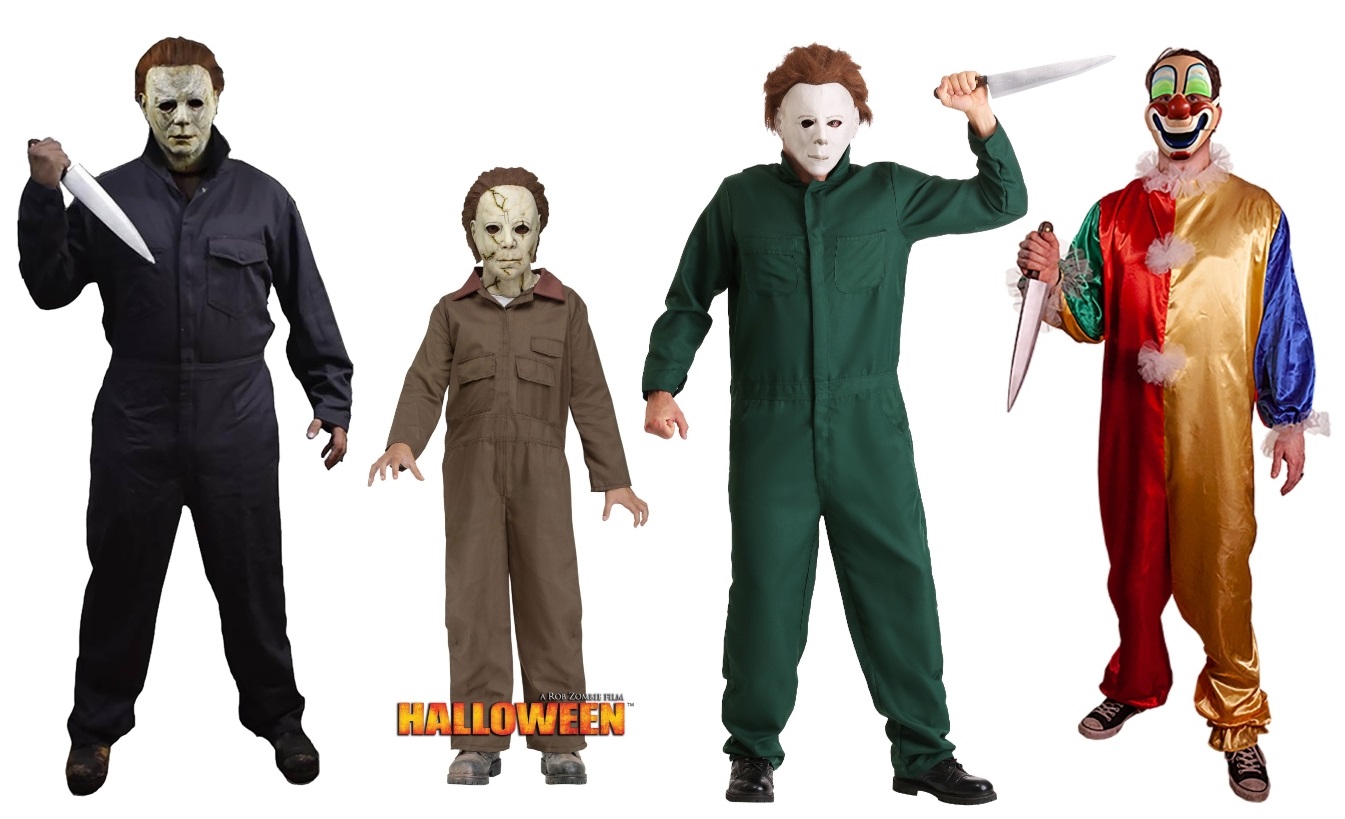 Say what you want, but Michael Myers is the official king of Halloween. Not only was he the inspiration for many other slasher franchises, but his movies are also named after the holiday! Michael Myers is most known for his iconic mask and his ability to stalk his victim with ease. He inspires fear in his victims by approaching them in a slow and stoic manner (seriously, why can't people just outrun him?) and is tough to bring down. Be the scariest person on Halloween with these Michael Myers costumes for adults and kids!
5. Mummy Costumes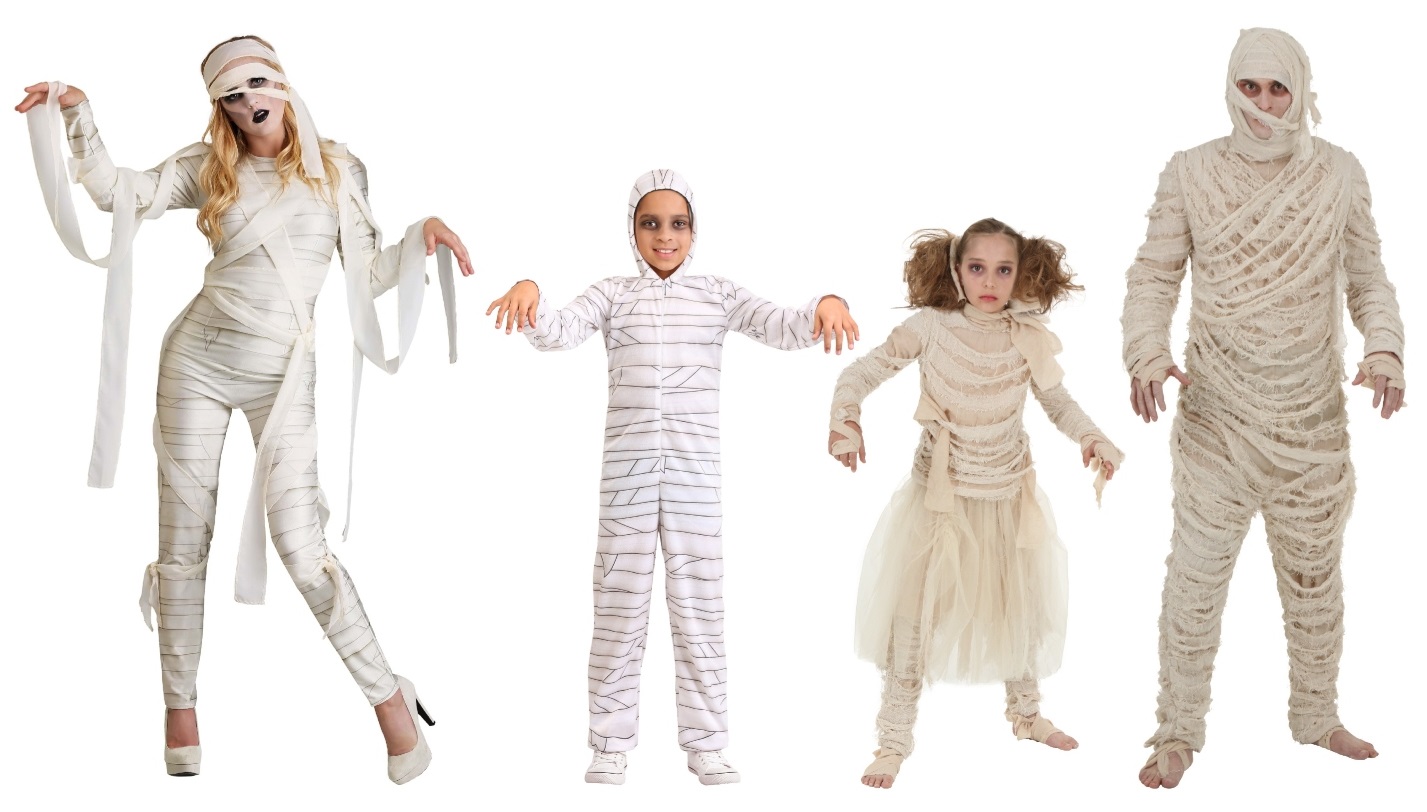 The Mummy from 1932 is one of those classic horror movies that all horror movie fans should see at least once. (It stars Boris Karloff as Imhotep, after all!) There have been plenty of other mummy movies since that time, so mummies have kept their standing in the ranks of popular scary movie Halloween costumes. If your family is dead-set on a scary group costume idea, perhaps this is a good Halloween costume idea for you!
6. Chucky Costumes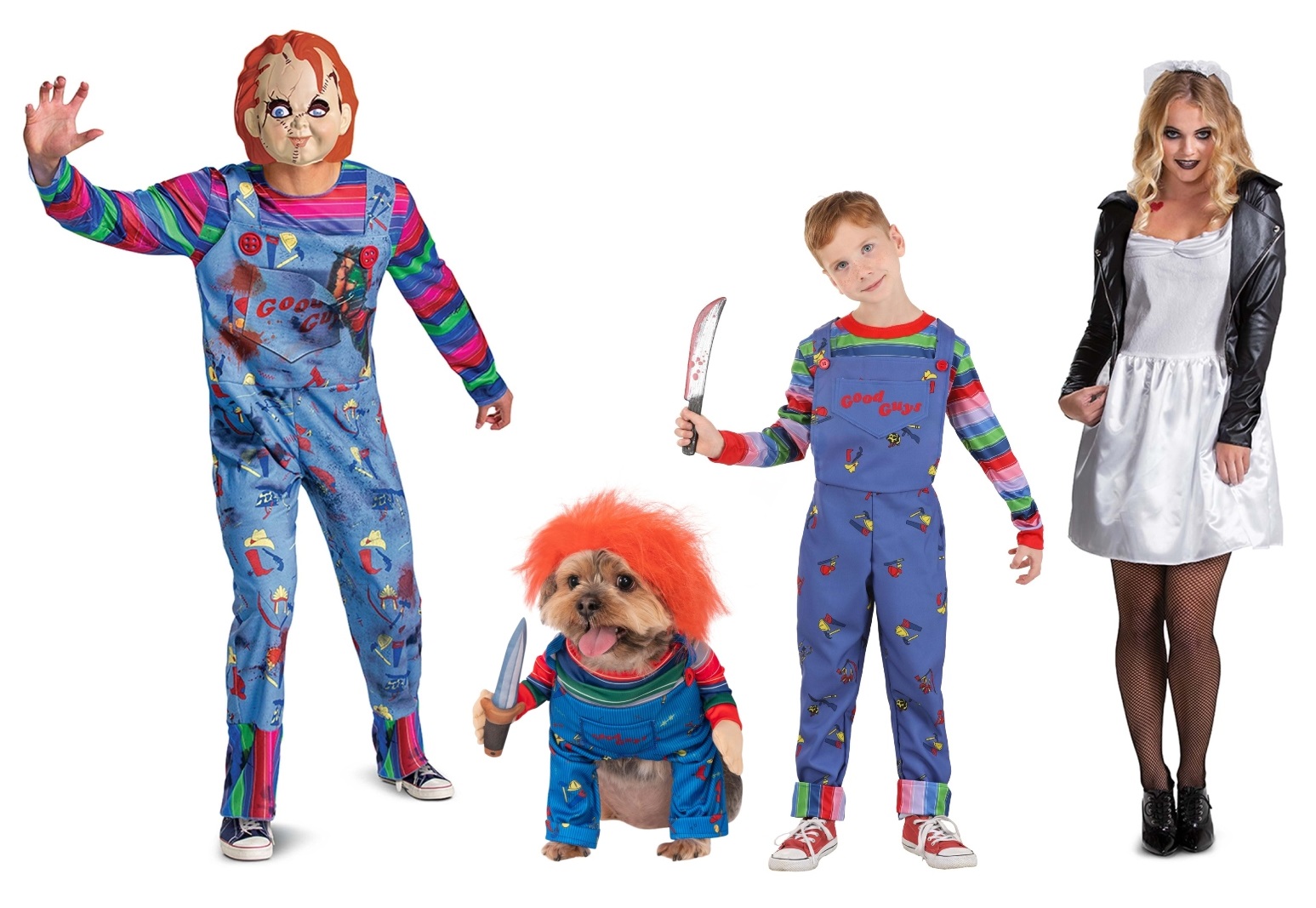 What's another way to strike fear into people? Dressing up as a murderous toy doll ought to do the trick. Chucky was introduced in Child's Play several decades ago and has since been a popular horror movie character. If you're going to be Chucky for Halloween, all you'll have to do is pick out one of these creepy costumes. No need to use voodoo to transfer your soul into a doll's body!
7. Frankenstein Costumes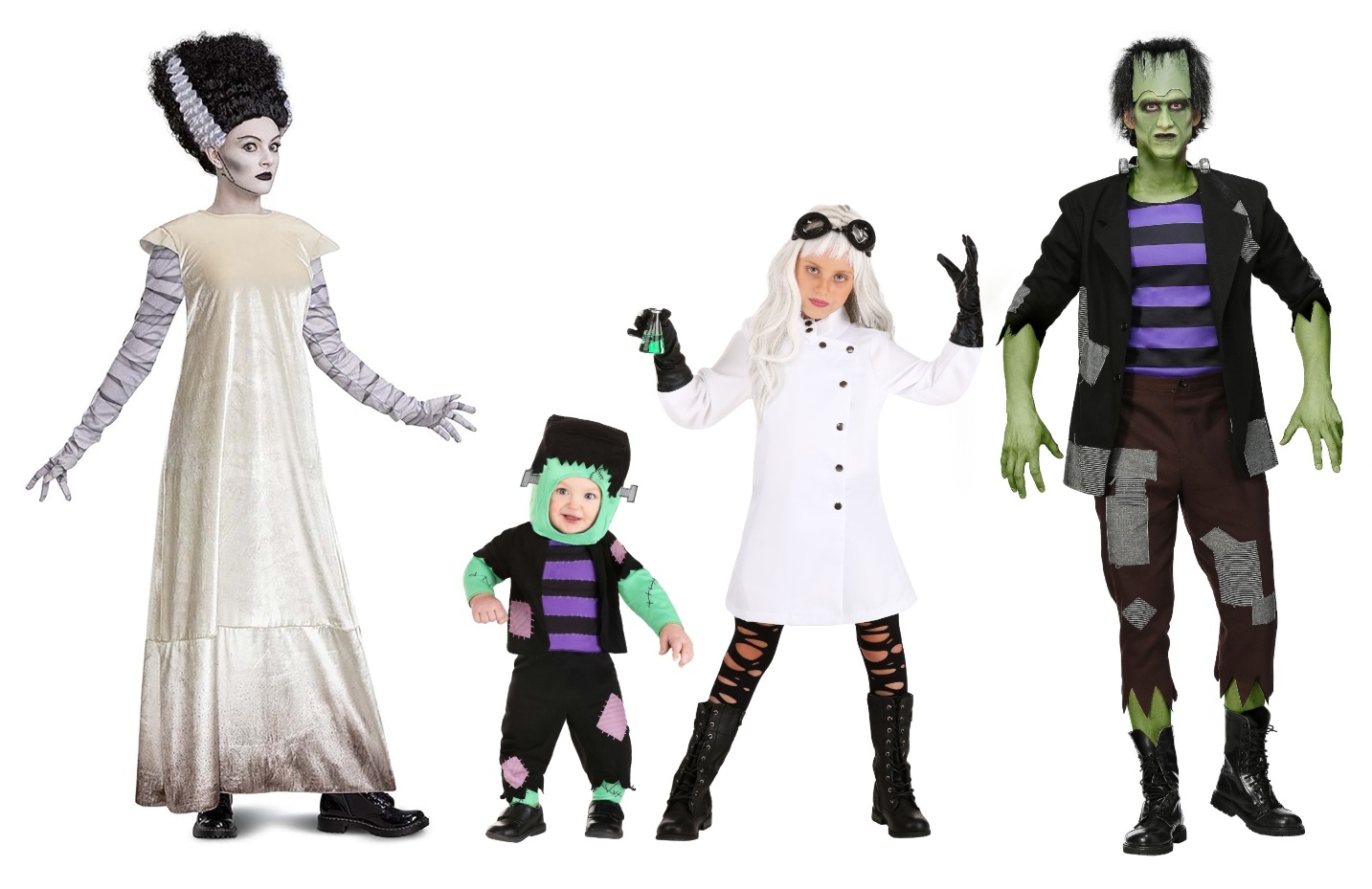 It's hard to get more iconic than Frankenstein costumes. (Frankenstein is certainly up there on our list of favorite classic horror movies!) While most have forgotten that Frankenstein was the name of the doctor/scientist guy and not the monster, the name stuck so we'll just go along with it. If you're looking for a classic horror movie couples' costume, it's hard to be more iconic that Frankenstein and his bride!
8. Dracula Costumes and Vampires
When Bela Lugosi brought Dracula to the silver screen, he introduced a certain level of charm that previous vampires like Nosferatu lacked. (And in doing so, vampires started getting sexier.) Whether you prefer scary vampires or ones with a gothic charm, we have a variety of Dracula costumes and other vampire outfits to suit your needs. You can make a DIY vampire costume with a cape and some formal duds, or choose an entire vampire costume—there's no wrong way to bare your fangs.
9. Jason Voorhees Costumes
Another horror powerhouse, Jason Voorhees! Did you know that the Friday the 13th franchise was created to capitalize on the success of the Halloween franchise? While he wasn't featured as an adult in the first film—spoiler alert: the killer was actually his mother!—he became an unstoppable force once he rose from the depths of Camp Crystal Lake. (Somehow as an adult as opposed to a child that had drowned in the lake...but we'll go with it.) As an added bonus, Halloween is right around the time hockey season starts, so you'll be ready to head to a game in your horror hockey mask. Just be sure to leave the fake machete at home.
10. Werewolf Costumes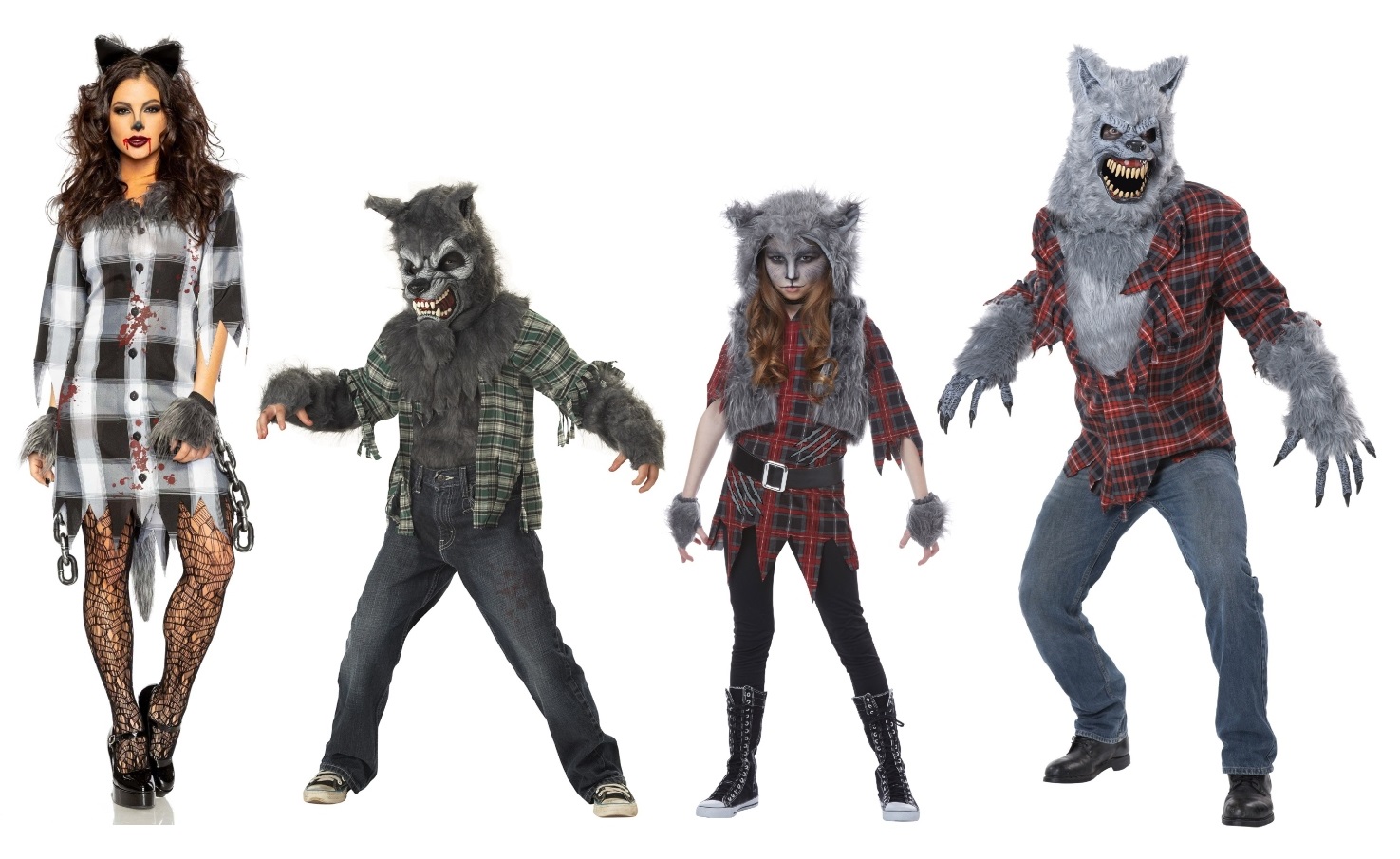 Clap for the wolfman—he's going to make a great horror costume idea. Part of the Universal classic monsters lineup, werewolves make great Halloween costume ideas in general! Keep it classic with a scary werewolf outfit, or make your own werewolf costume with werewolf gloves and a special effects makeup kit. Just make sure to rock plaid and jeans!
11. Scream Costumes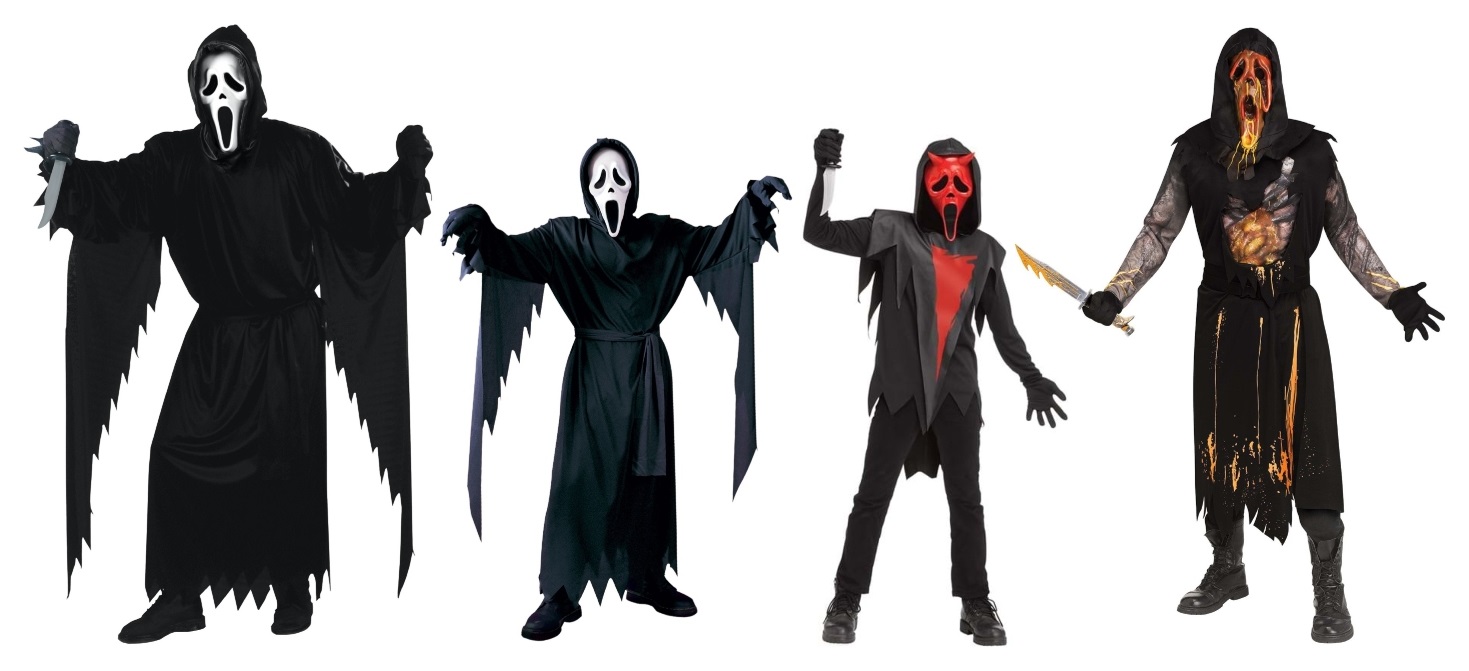 Do you want to play a game? What is the best 90s horror movie costume? You'd better have answered Scream's Ghostface (even if Candyman is a close second). You're sure to spook the neighborhood with a Ghostface mask and scary black robe. This knife-wielding maniac was also the inspiration for the series of Scary Movie movies that we know and love!
12. Leatherface Costumes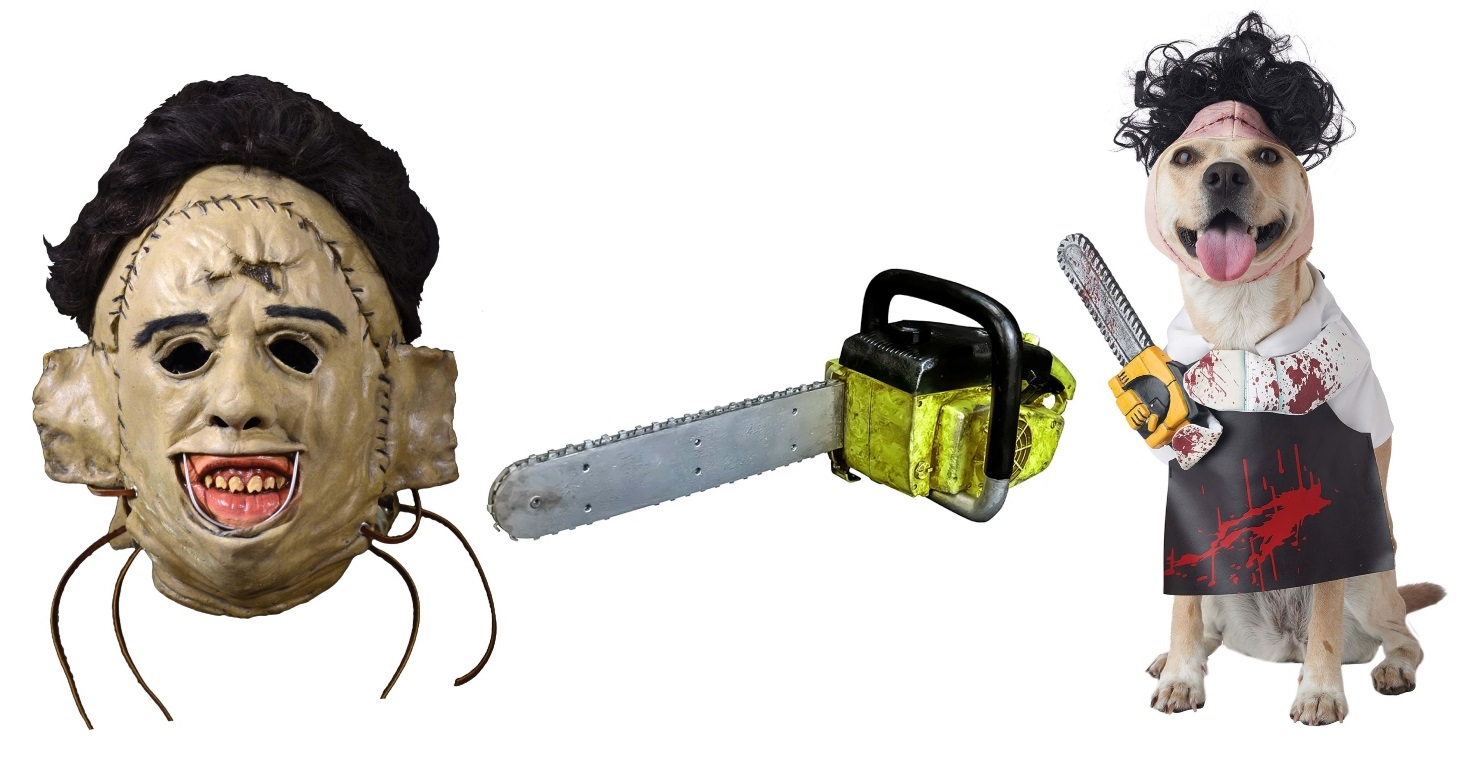 While John Carpenter's Halloween set a precedent for horror movies, The Texas Chainsaw Massacre is known for originating the slasher subgenre as well as being one of the most influential horror films of the century. (Not to mention having the scariest horror mask.) Leatherface was the original slasher and he was downright relentless. Unlike Myers, who would follow his victims at a steady pace until they holed up in some hiding-place, Leatherface throws all subtlety out the window and chases his victims at full speed with a chainsaw blaring. You need to be so loud if this becomes your Halloween costume. Your gruesome look will be enough to get noticed on October 31st.
13. Beetlejuice Costumes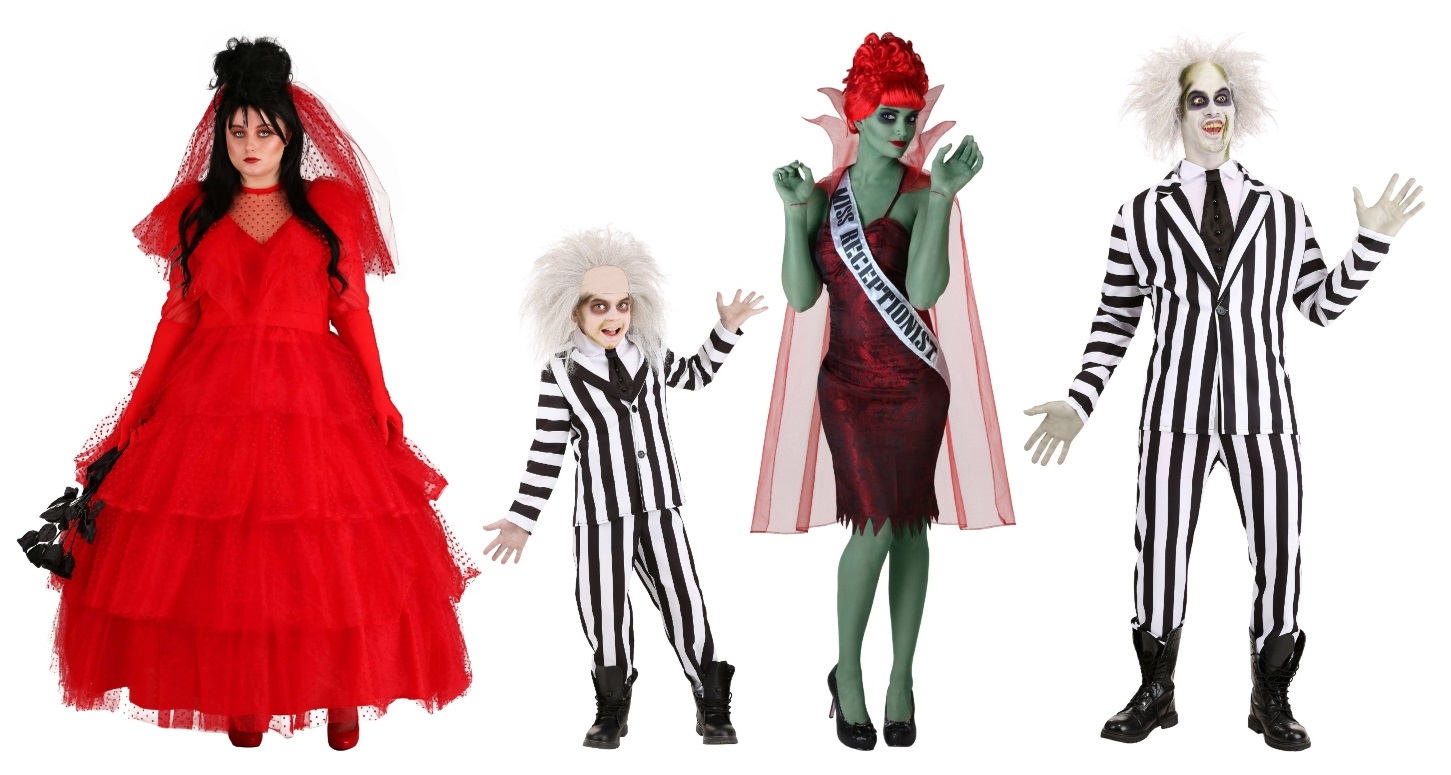 One of the most iconic comedy horror movies of all time, Beetlejuice is full of great horror costume ideas for men and women. (And dogs!) Of course, you have the infamous black and white striped suit, but you can also find Beetlejuice costumes for characters like our favorite goth girl, Lydia Deetz, and Miss Argentina.
14. Other Horror Movie Costume Ideas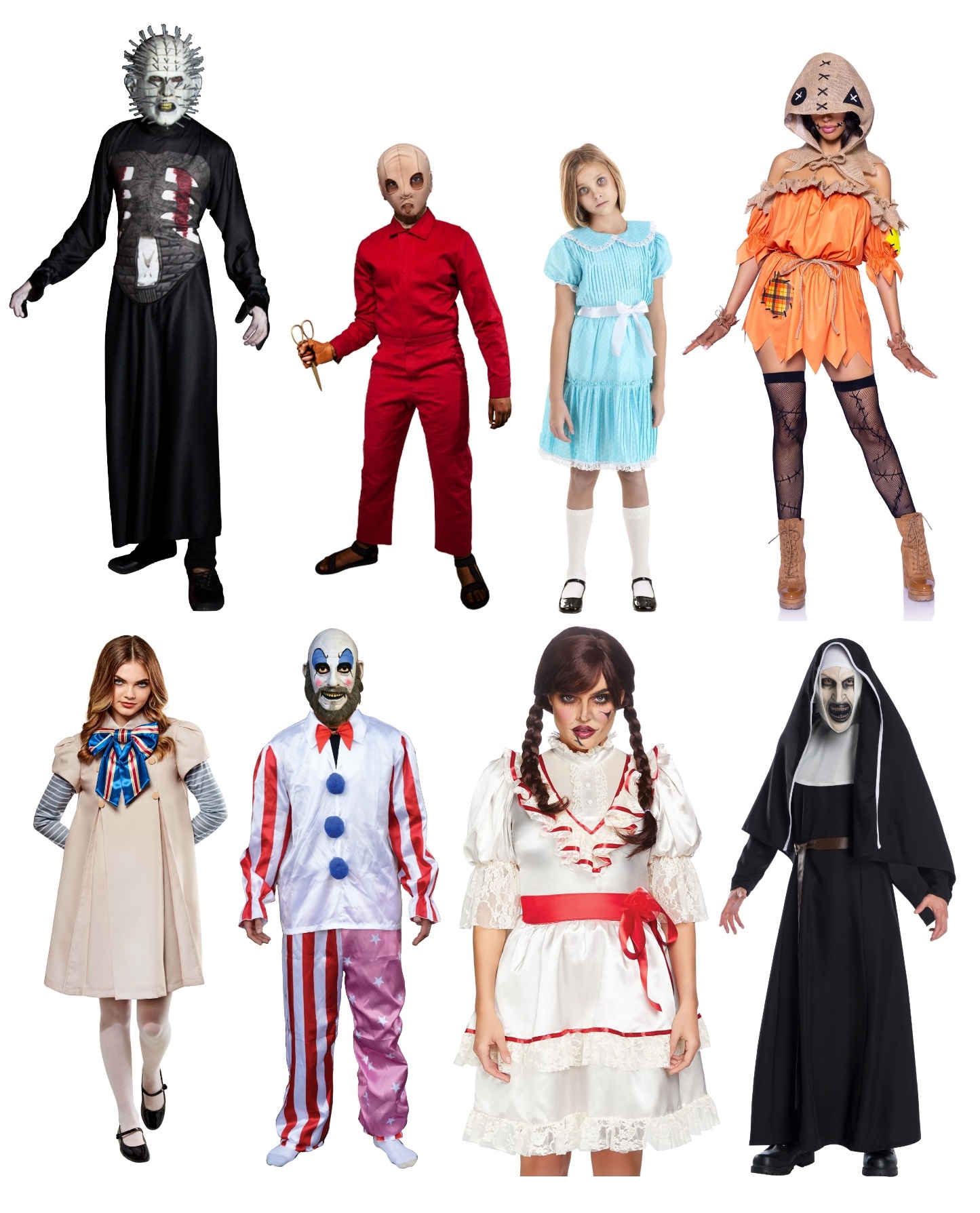 There are so many great horror movie characters that it's tough to list them all! If you're looking for more horror costumes and scary movie masks, these are some of the classics. You certainly can't leave out characters from The Shining or The Exorcist along with the Saw franchise. (Puppets and dolls are creepy!) Whether you want full costumes or simply a scary mask to spook your friends, you can find these items and more online at HalloweenCostumes.com!
Who is your favorite horror movie villain? Are you planning on a horror movie costume for Halloween? Tell us what your favorite horror movies are or which ones you plan on watching this year in the days leading up to Halloween. If you're looking for something terrifying, check out our full selection of horror movie Halloween costumes and make someone's nightmare come true on October 31st.