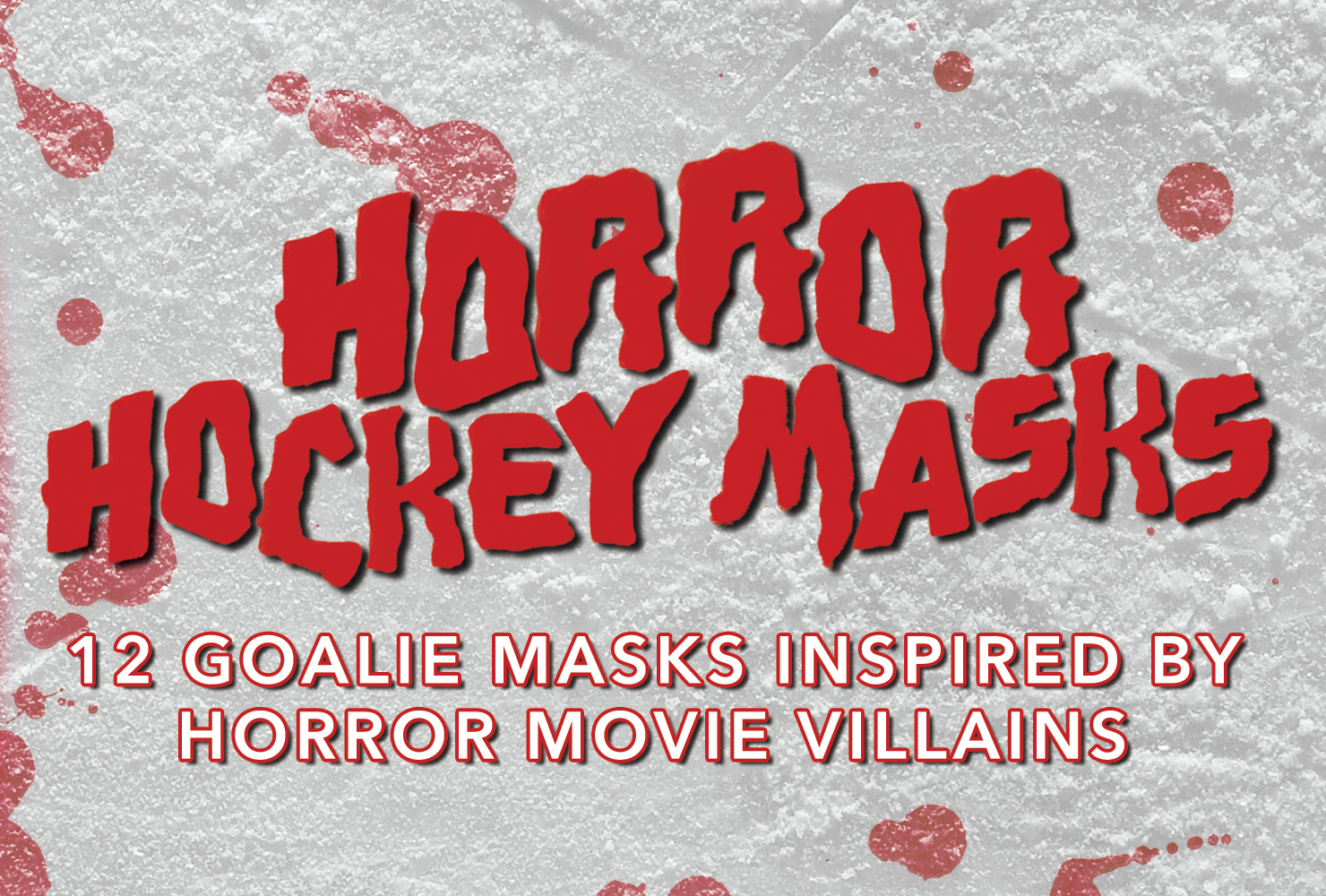 We've finally reached October and Halloween will be arriving sooner than you think! Along with the greatest holiday ever, there is plenty to look forward to in the Autumn months. Things like sweatshirt weather, apple cider, pumpkin spice everything, and watching as many horror movies as possible in the days leading up to October 31st. Every year brings a brand new batch of horror movies, some good and some bad, to add to the neverending list of options to choose from. However, the most popular horror movies to binge watch tend to the be the franchises that feature iconic villains. One of the reasons is because there's so many of them. If a horror movie is successful and has a good villain, they will totally make more. This year alone, we've seen a reboot of Pennywise in the latest adapation of Stephen King's IT. 2017 has also seen or will see new entries from horror franchises including Child's Play, The Texas Chainsaw Massacre, and Saw (which is getting it's eighth film release!).
Another thing to look forward to in October is sports. While baseball season is wrapping up with the playoffs and football is in full swing, basketball and hockey are just beginning. There's always extra excitement in starting a new season with a clean slate for all teams. Both sports provide great entertainment all winter long, but hockey may have greater ties to Halloween. The obvious case being that Jason Voorhees from the Friday the 13th movies wears an actual hockey mask. In a year that's featured sequels and reboots to some of horror's most notable characters, we decided to combine them with hockey in this fun series of artwork. Below are 12 goalie masks featuring horror movie villains. Check them out!
Click Each Image for Larger View
Jason Voorhees - Friday the 13th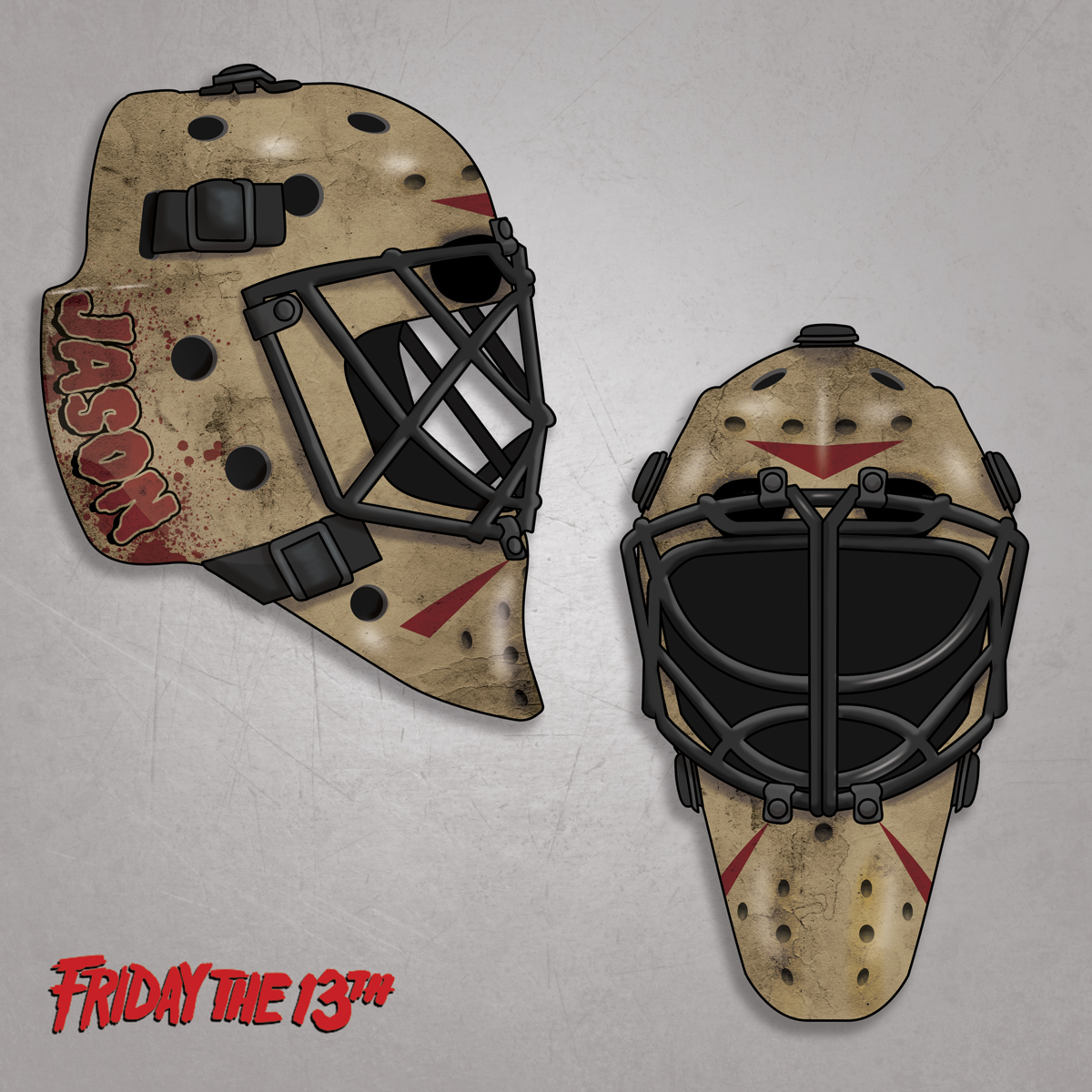 CH-CH-CH-AH-AH-AH. Brrrrrrrr. It's really cold once Crystal Lake freezes over.
Michael Myers - Halloween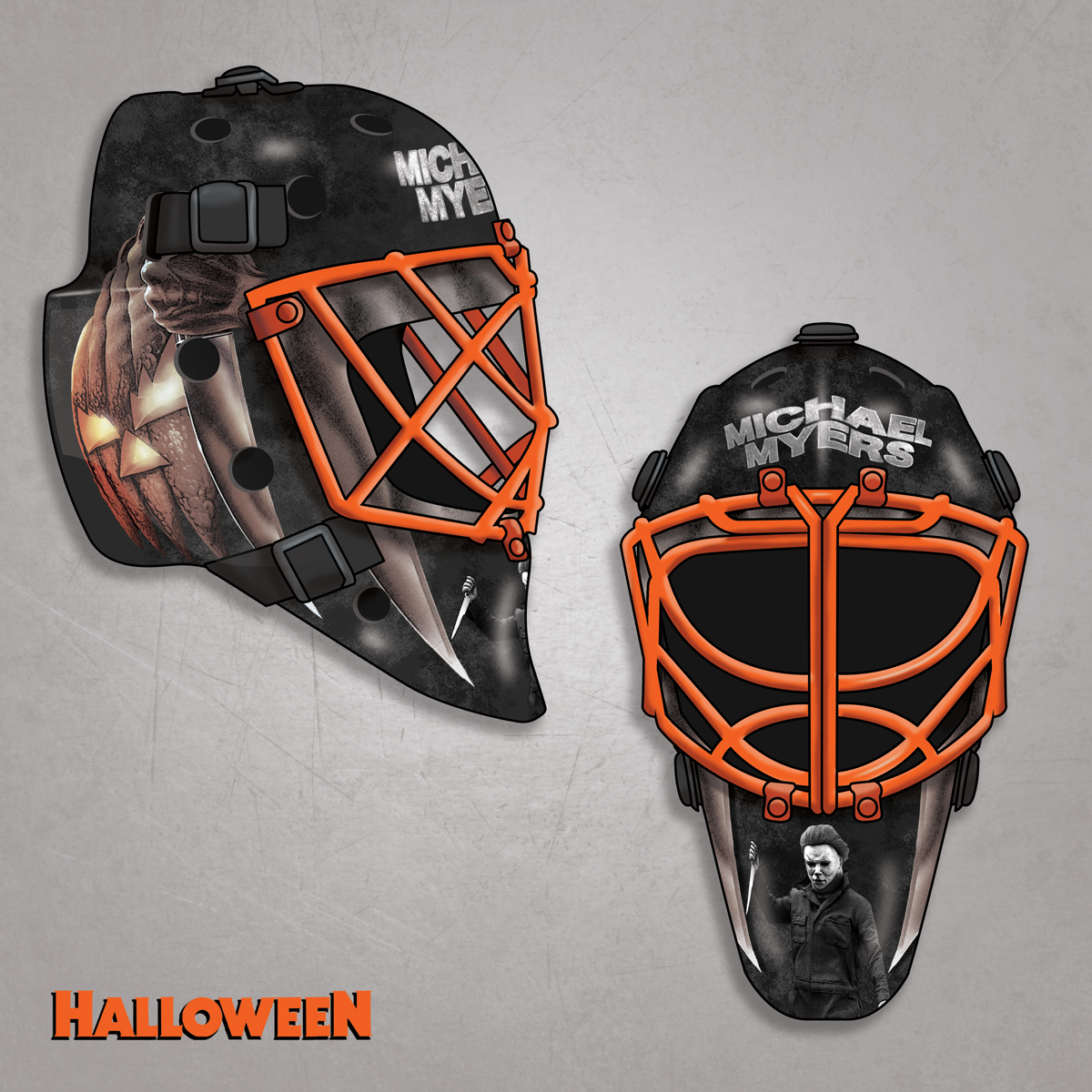 Halloween is the night Michael returned home. It's always nice to have home ice advantage.
Freddy Krueger - A Nightmare on Elm Street
Welcome to primetime! You'll never get a puck past Freddy. Not even in your dreams!
Pennywise - IT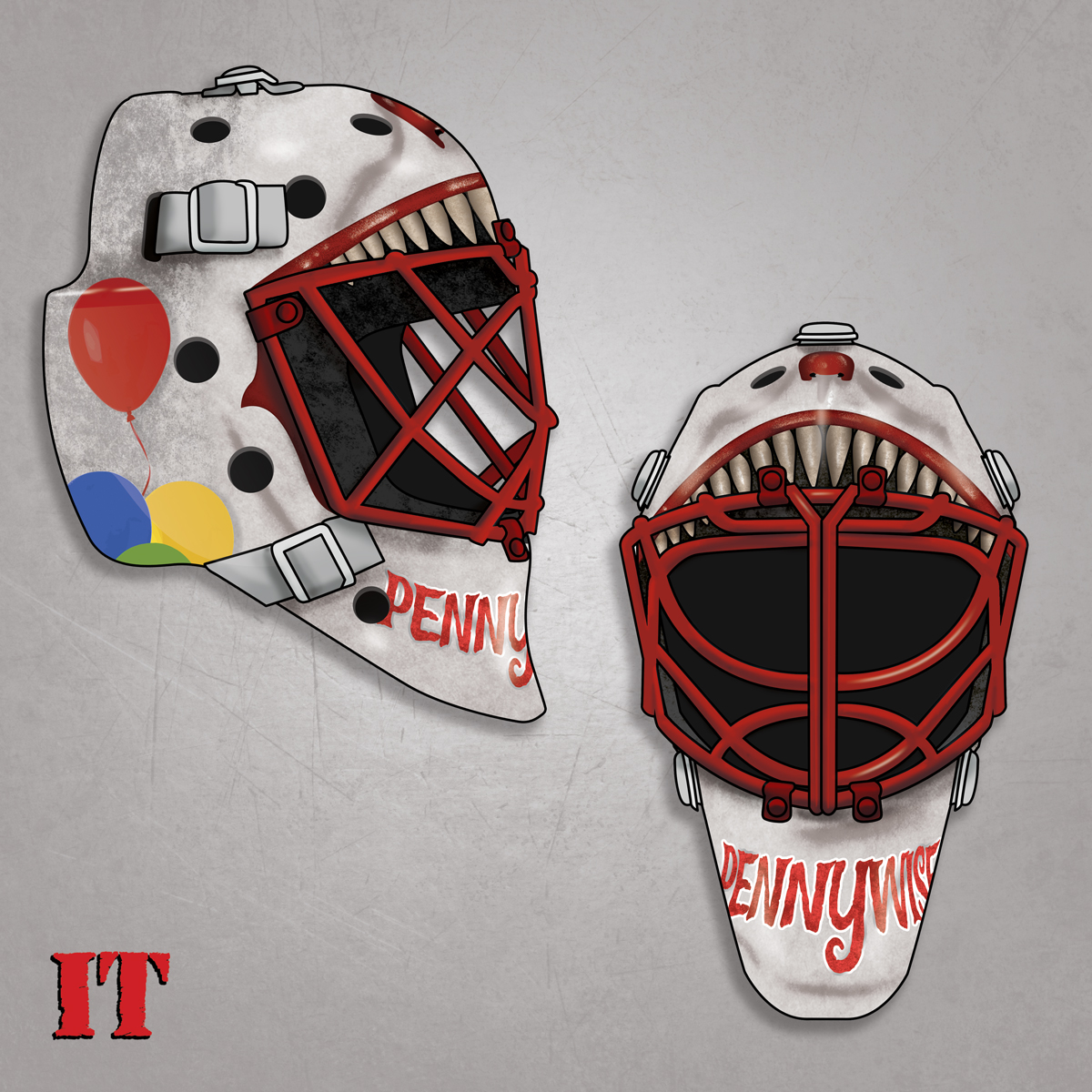 Out on the ice, you'll float too! (Mainly because it's frozen water, so it's impossible to sink.)
Chucky - Child's Play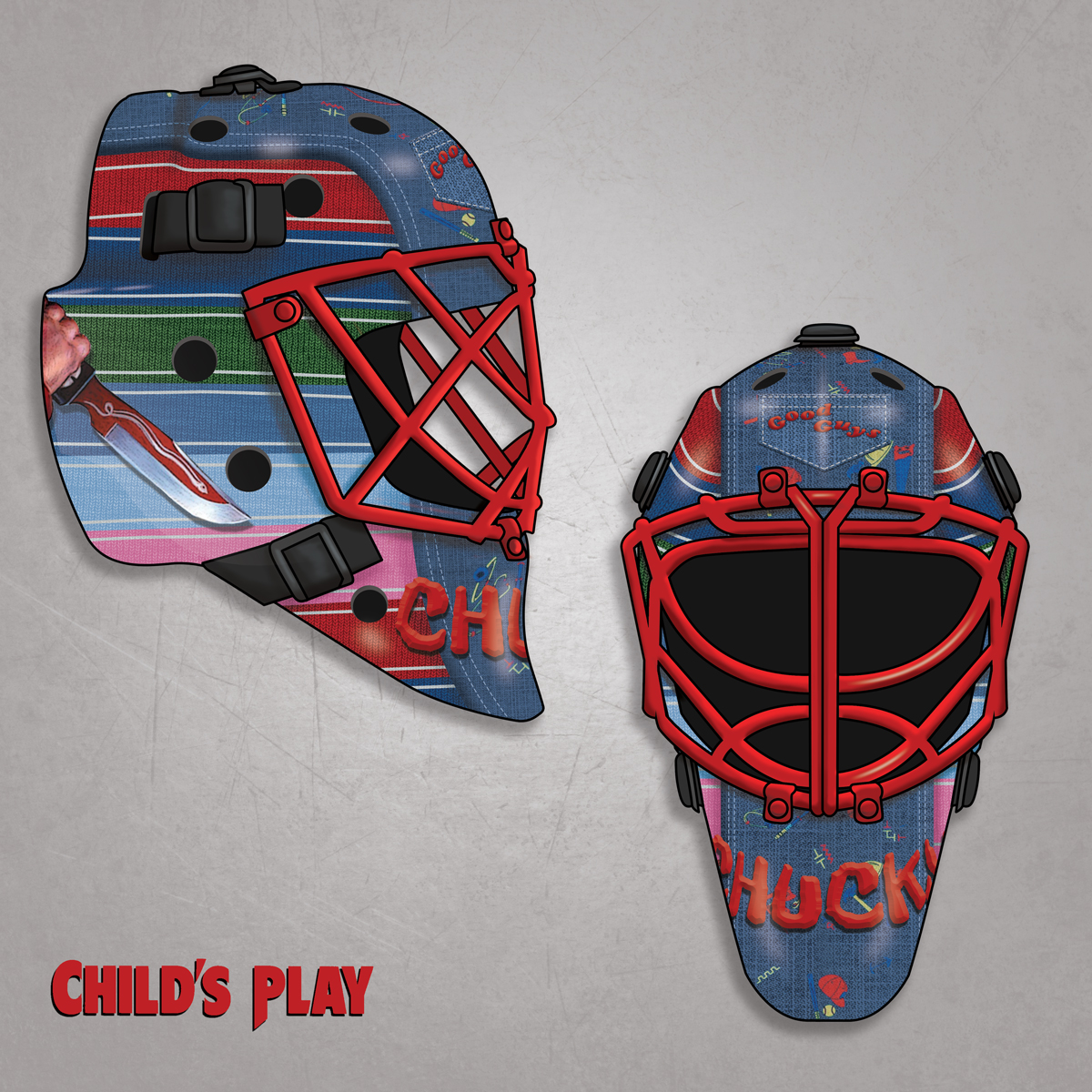 There are no good guys in the sport of hockey, and Chucky is certainly no exception.
The Babadook - The Babadook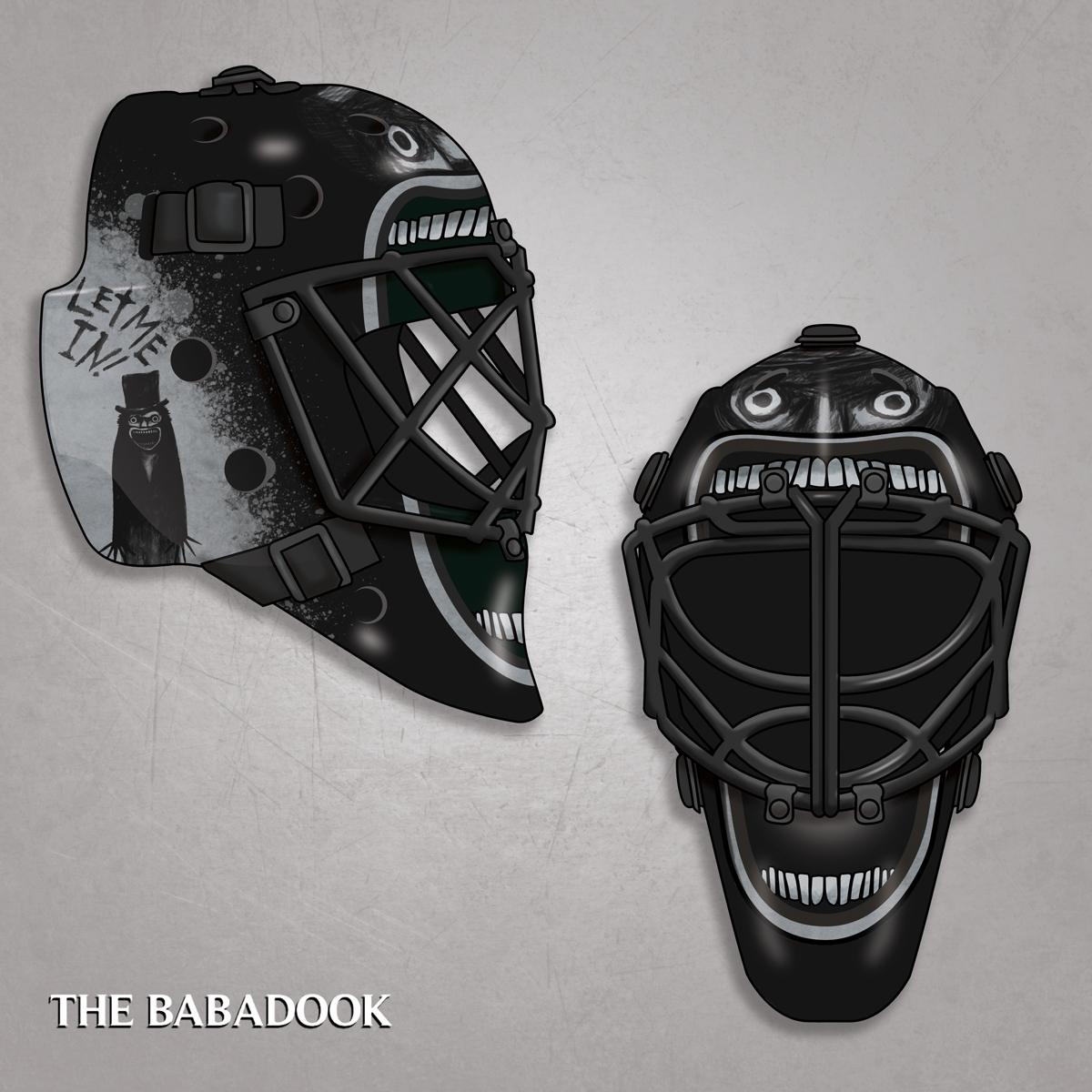 Mr. Babadook won't let any goals in, just like how you shouldn't let him into your home.
Leatherface - The Texas Chainsaw Massacre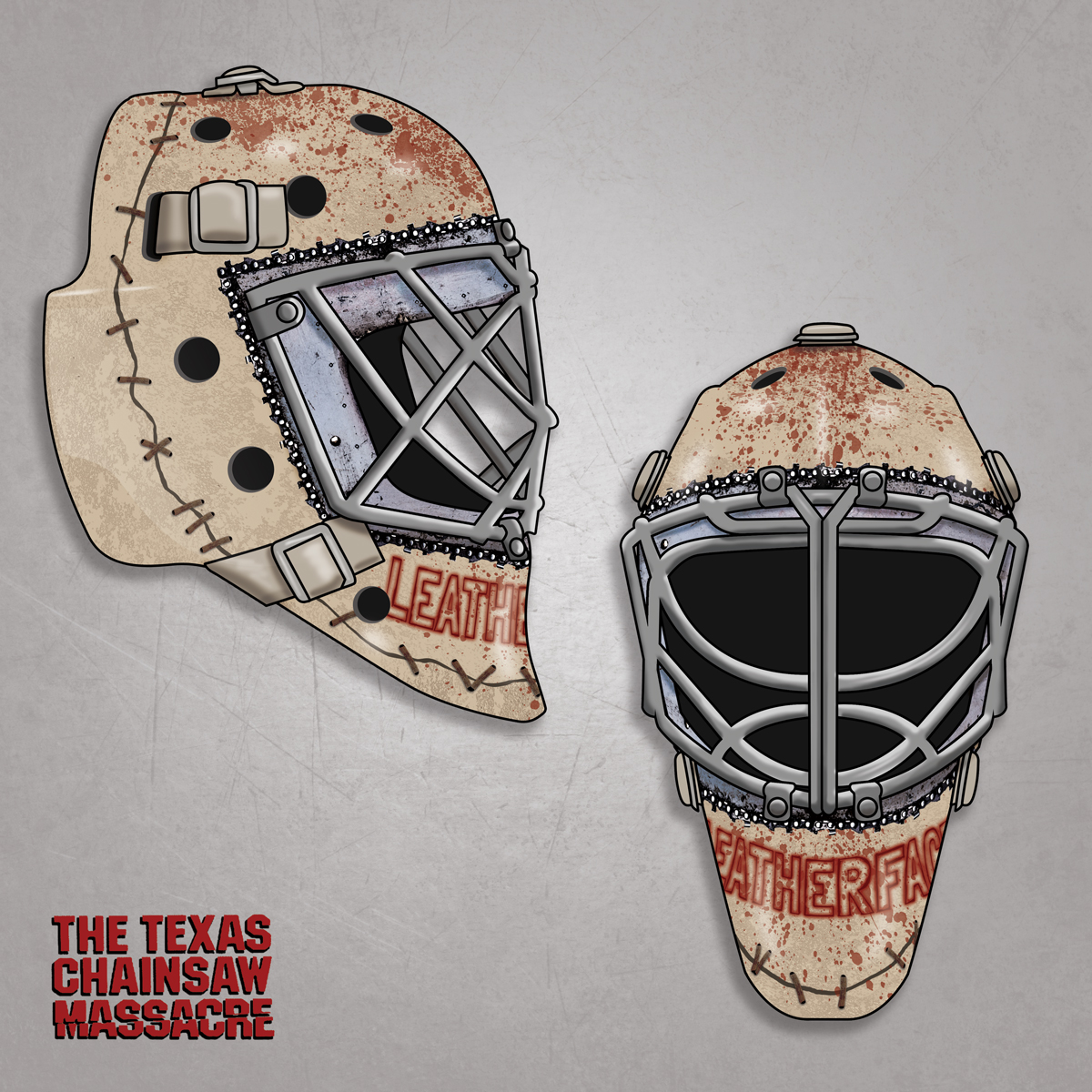 Leatherface plays the game fast and loose, the same way he chases mercilessly after his victims.
Billy the Puppet - Saw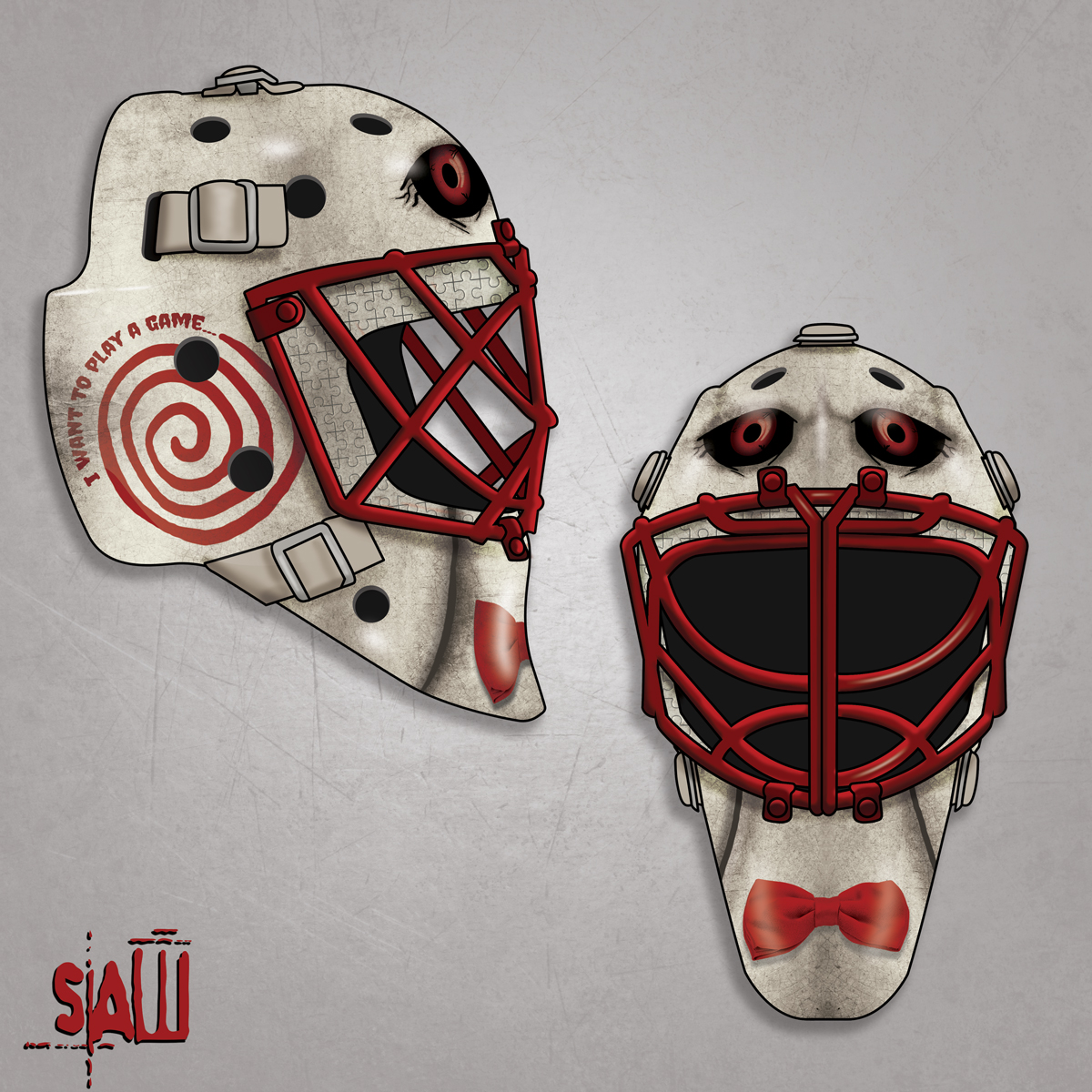 Jigsaw wants to play a game....of hockey!
Ghostface - Scream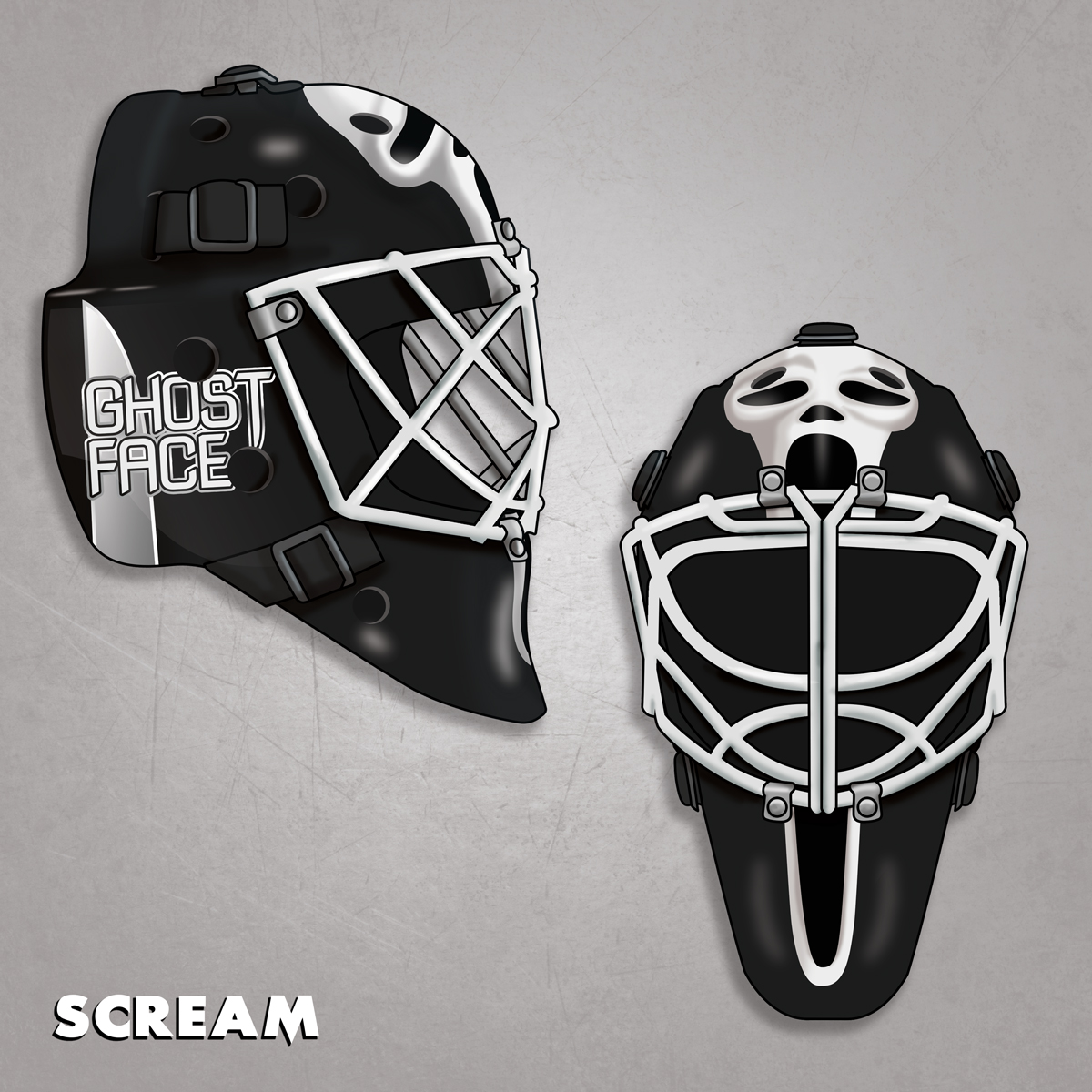 What's your favorite scary movie? What's your favorite hockey team?
Xenomorph - Alien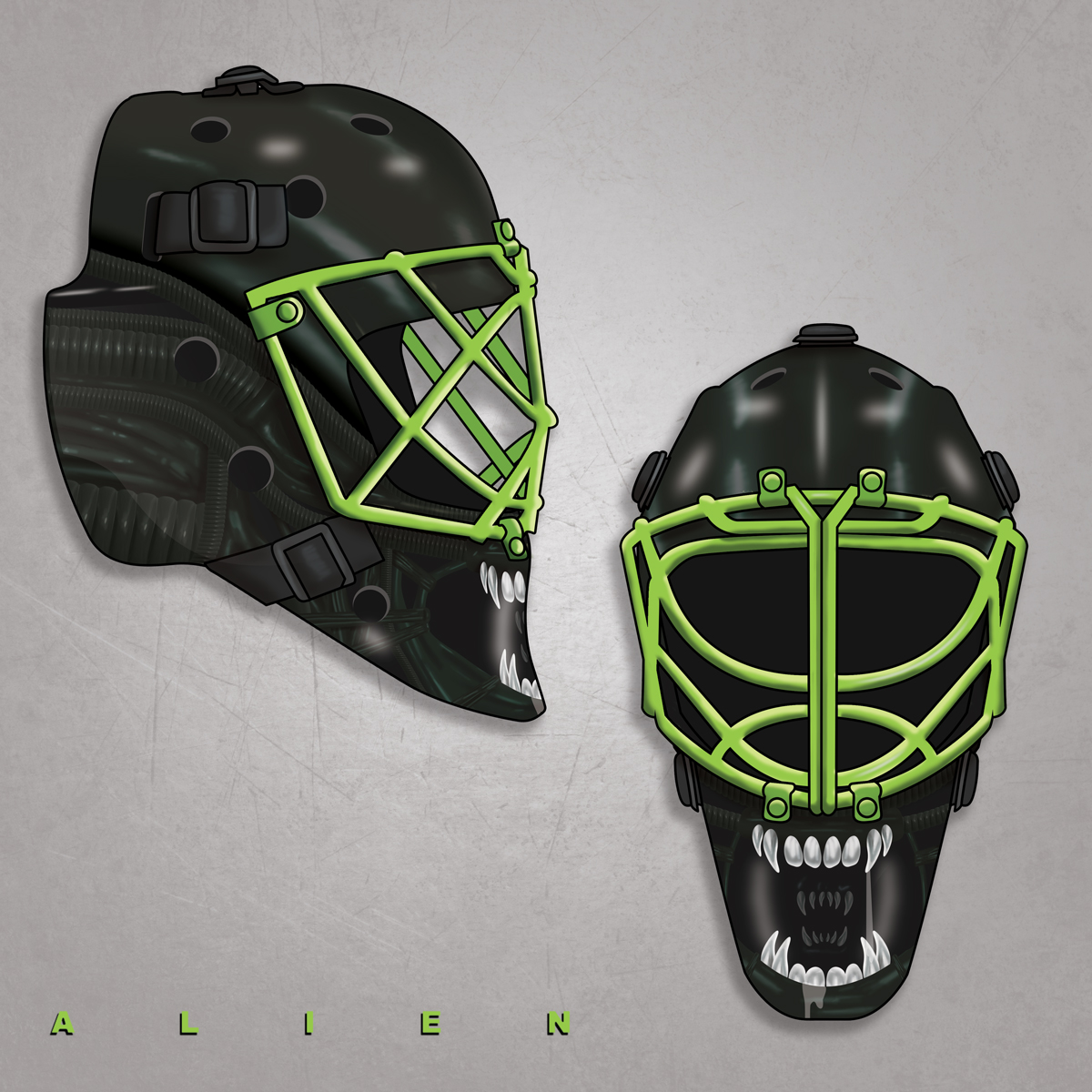 On the ice, no one can hear you scream.
Black Phillip - The Witch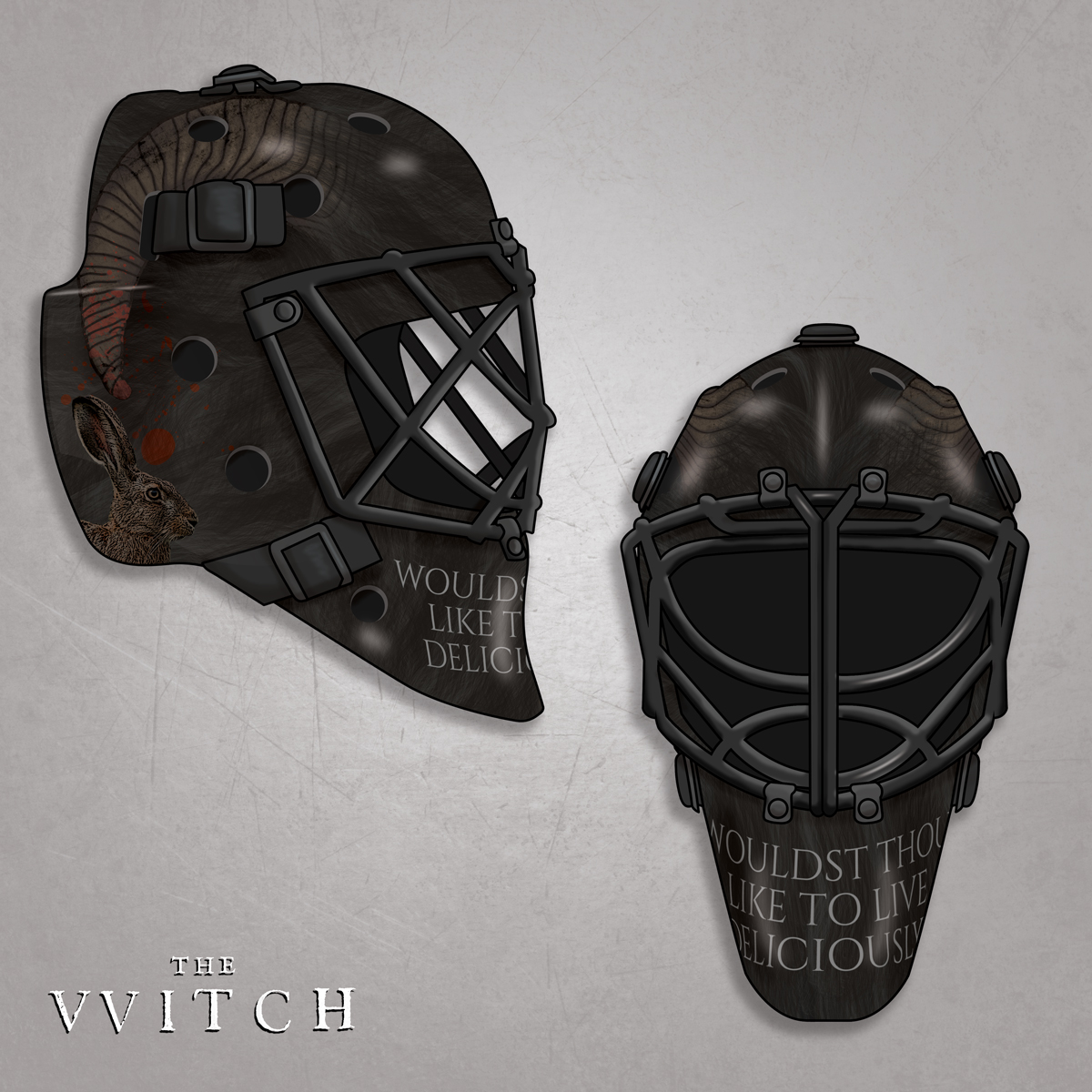 Nobody hits harder into the boards than Black Phillip. He plays deliciously.
Pinhead - Hellraiser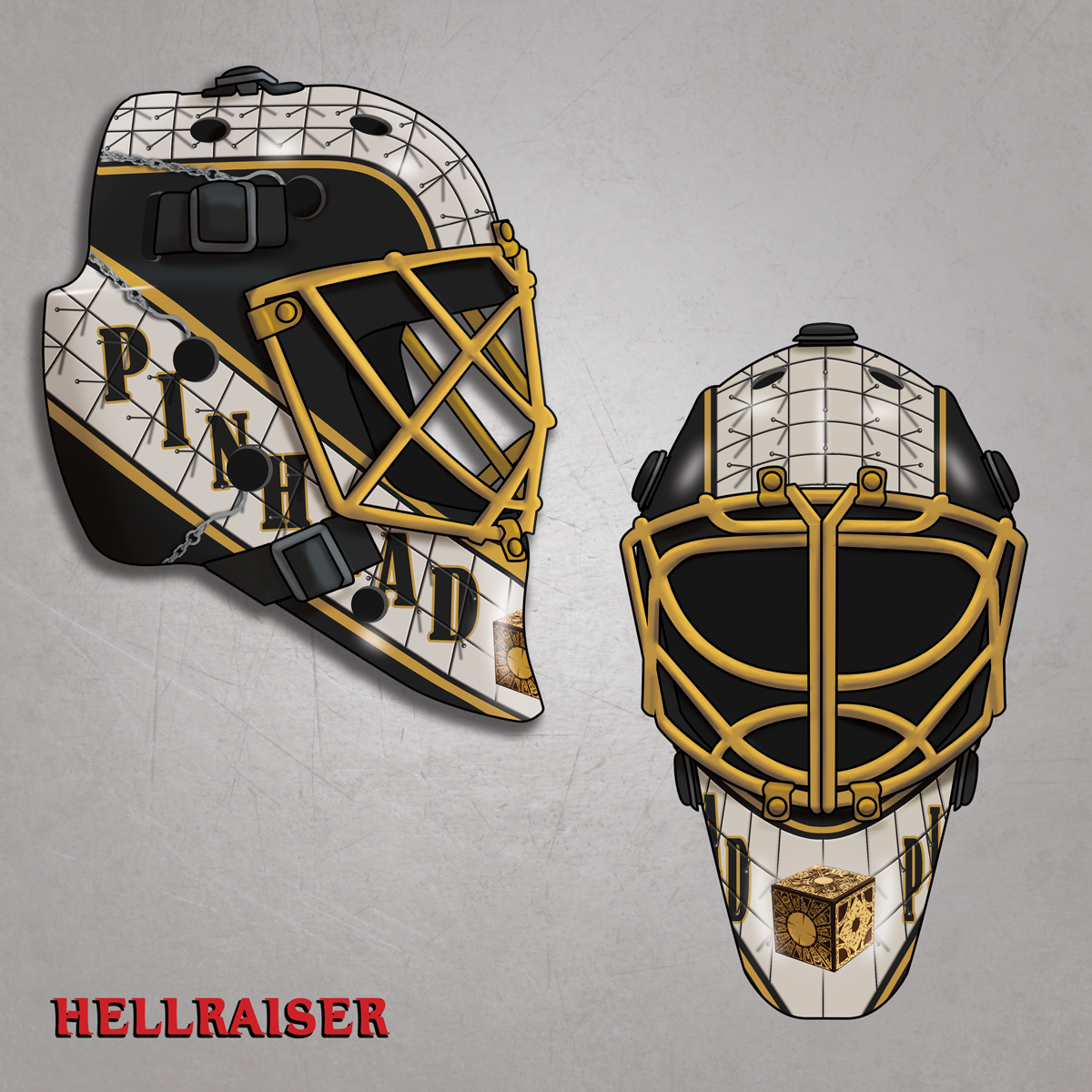 Neither the puzzle box nor the penalty box can contain him.
Who is your favorite horror villain? How good do you think they'd be at hockey? Leave a comment and let us know which hockey mask is your favorite. Don't forget, the NHL Season begins on October 4th ths year so there will be plenty of exciting games to watch in between binging horror movies. Speaking of which, do you have your list of horror movies to watch this October picked out? There are plenty of great ones out there to choose from. Whether you're heading out to a hockey game this month or going out to celebrate Halloween, you can't go wrong with a horror movie costume if you'd like to wear something intimidating.
Artwork designed by Cody Petersen