Creating the perfect Halloween party is a lot of work, but the results are frighteningly fun! Halloween party ideas include putting together a Halloween playlist, organizing a costume contest, eating and drinking Halloween foods, and decorating for Halloween. You also have to decide whether or not you want a particular theme, and you should consider who's attending. Is it going to be an adults-only Halloween party? Are you expecting kids? We'll walk you through some of the most important parts of planning a Halloween party so that everyone is sure to have a howling good time!
Halloween Decorations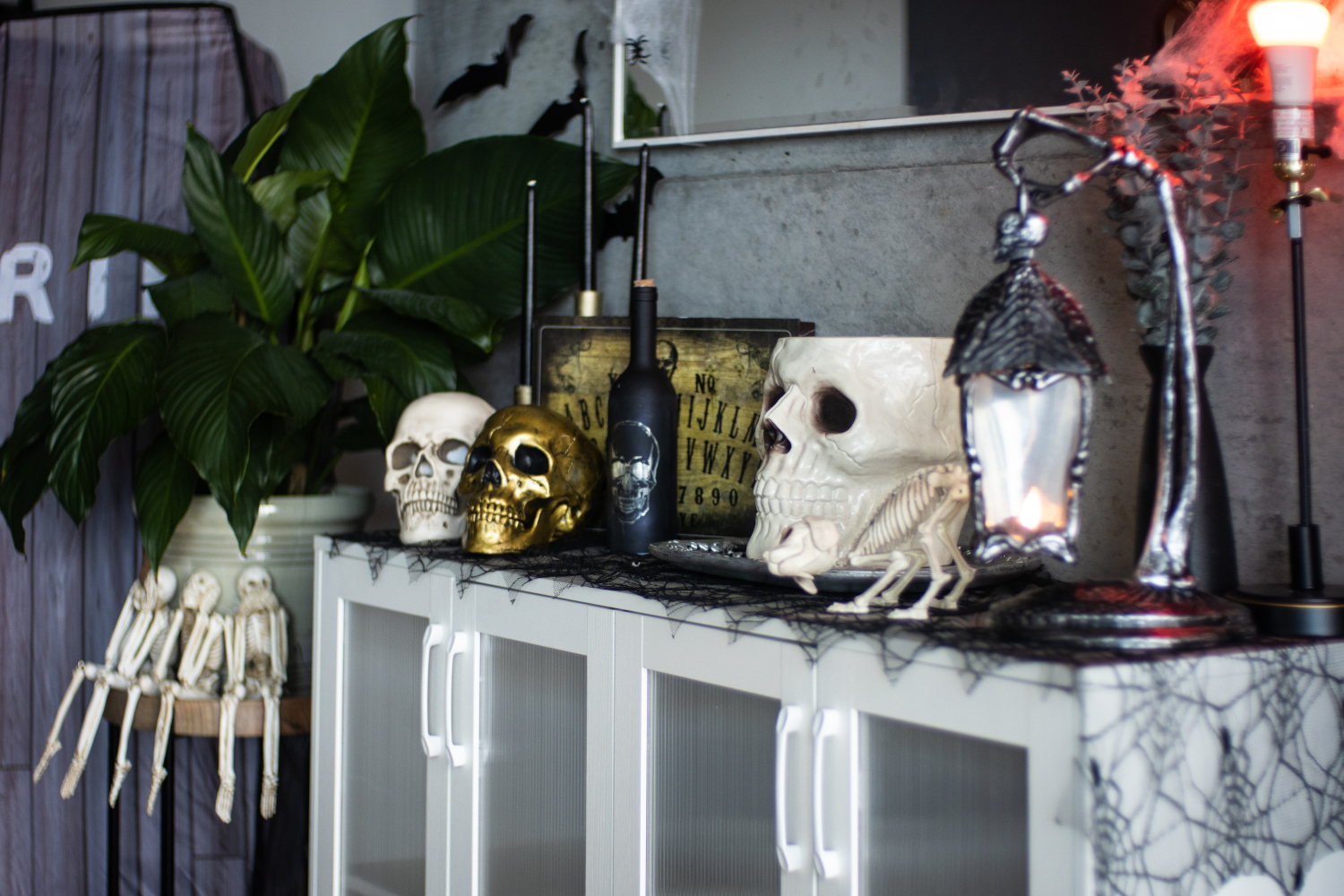 Image provided by @xoxokaymo
Is it even a Halloween party if there aren't any Halloween decorations? We'll talk about different Halloween party themes later, but you may want to have one in mind when shopping for Halloween decorations. This will ensure that your home décor has a similar aesthetic feel. You also want to evaluate the space that you're decorating. Is it your living room? Maybe you're decorating for an office party or hosting your Halloween party in a rented venue. Make sure to pick your decorations accordingly! Some of our favorite decorations for a Halloween party include:
Pull-Apart Spider Webs
Full-Size Skeletons
Halloween String Lights
Fog Machine
Spooky Tablecloths
Halloween Window Clings
Faux Pumpkins
Halloween Banners
Hanging Bats
These are only a few ideas for decorating your Halloween party. There are tons of other great Halloween party decorations out there. You'll know what you need when you see it!
Halloween Party Themes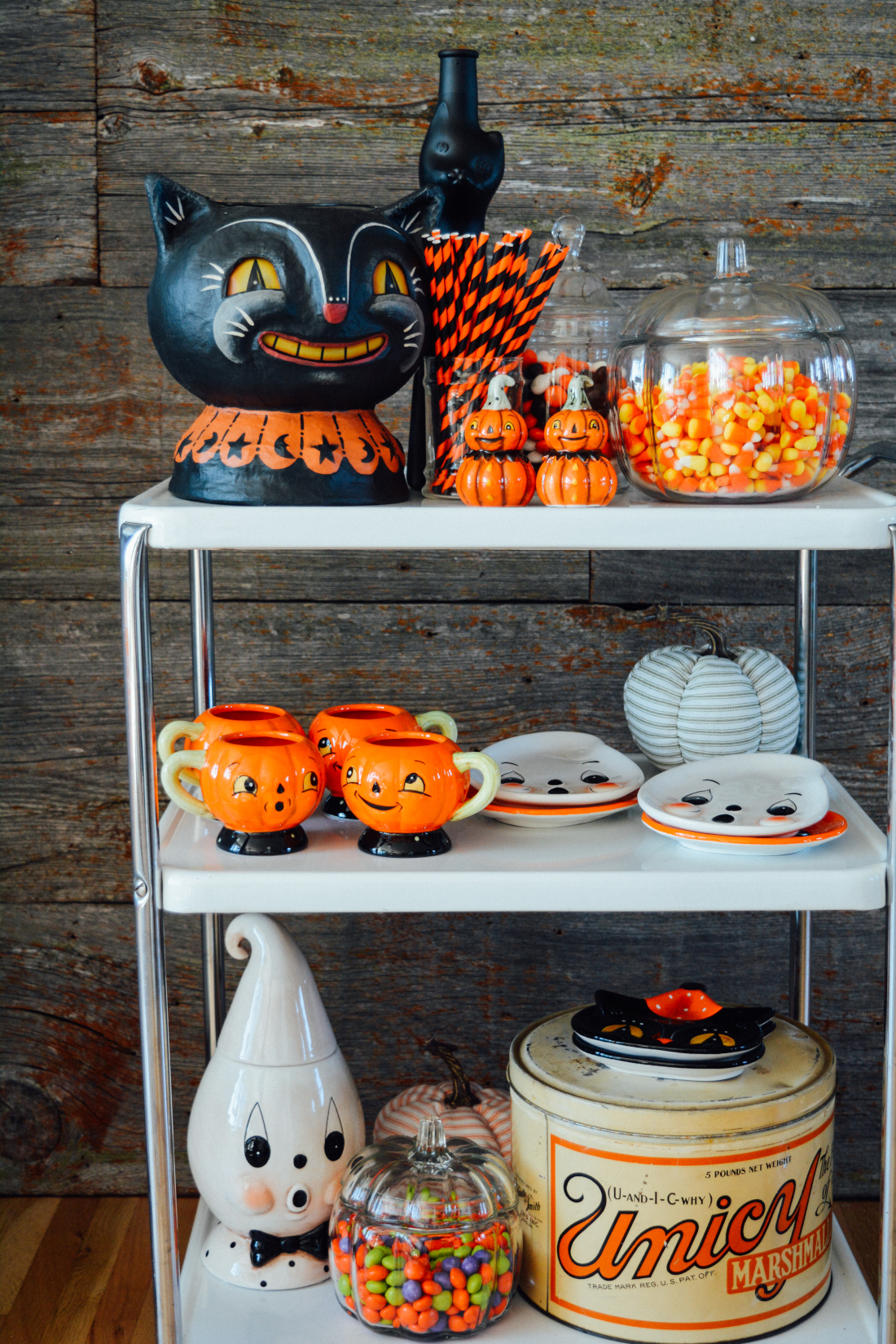 Image provided by @thevettelfarm
As we mentioned before, picking a theme for your party, or even just your decorations, will help focus your Halloween party planning. For example, this Halloween treat table setup by @thevettelfarm is giving us all the vintage vibes. It may not be all black cats, pumpkins, or ghosts, but the retro Halloween decorations fit a similar style. Other great Halloween party theme ideas include:
Monster Mash/Universal Monsters
Graveyard
Haunted House
Pick a Halloween Movie (Beetlejuice, The Nightmare Before Christmas, etc.)
Witch's Hut
Spider's Lair
Scarecrow/Farmhouse
We're sure that you have many other Halloween décor ideas at your disposal! If the space you're decorating isn't at home, you may need to stick to something simple, like spiderwebs and skeletons. (Concentrate on easy decorations to put up and take down, so you don't risk extra fees for keeping the space over your allotted time.) However, you can go wild decorating for a Halloween house party!
Halloween Invitations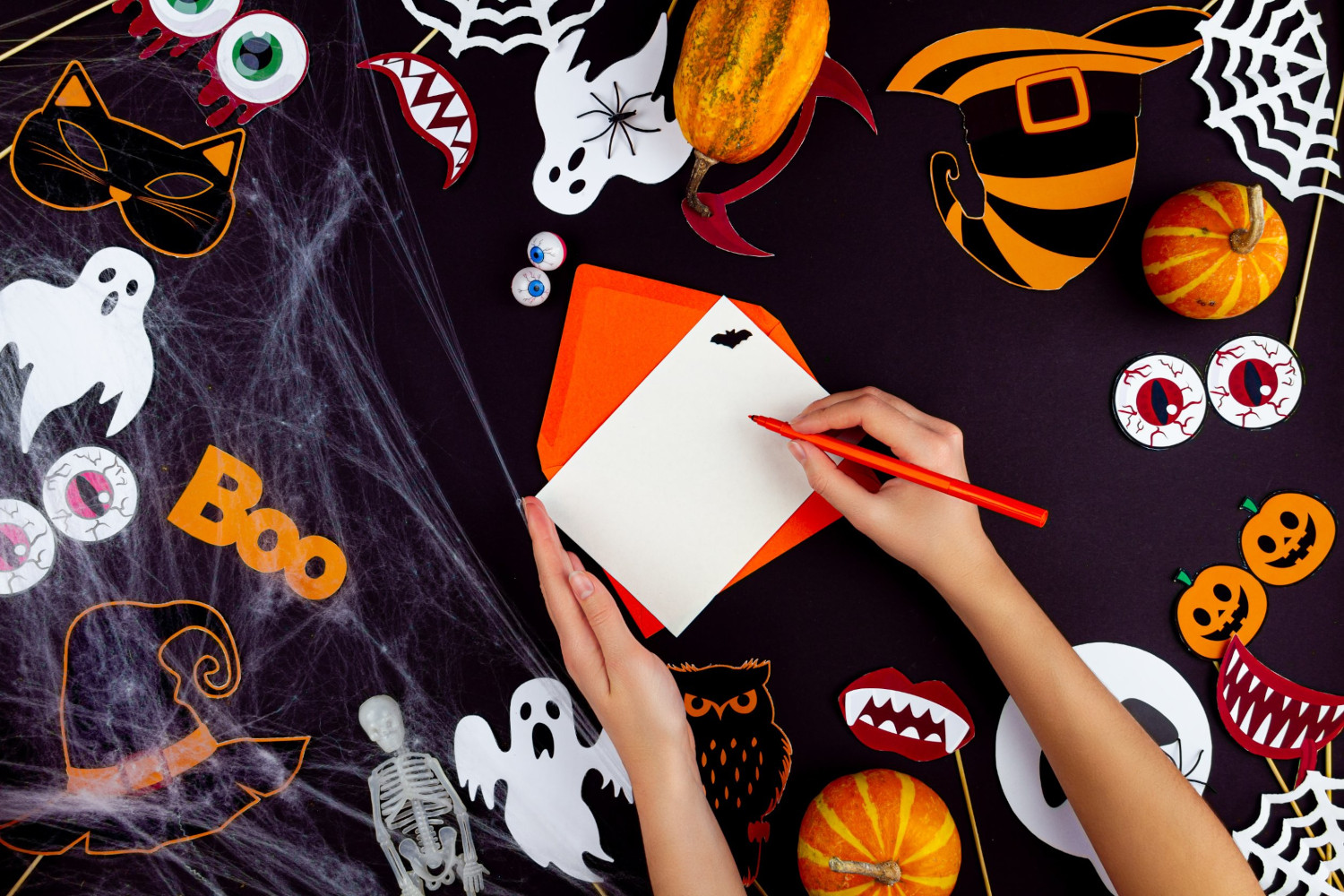 Once you have your guest list, you need to get the word out! While an email or a text message could do, there's nothing like receiving a physical Halloween invitation. Having the date on paper makes it easy to stick to the fridge or a bulletin board as a reminder. While there are multiple ways to make, buy, print, or otherwise distribute your Halloween invitations, you know what's best for your friends and family. You can even use our free Halloween greeting cards with invitations written on the back. They're one of the many fun ways to tell everyone to save the date!
Halloween Movies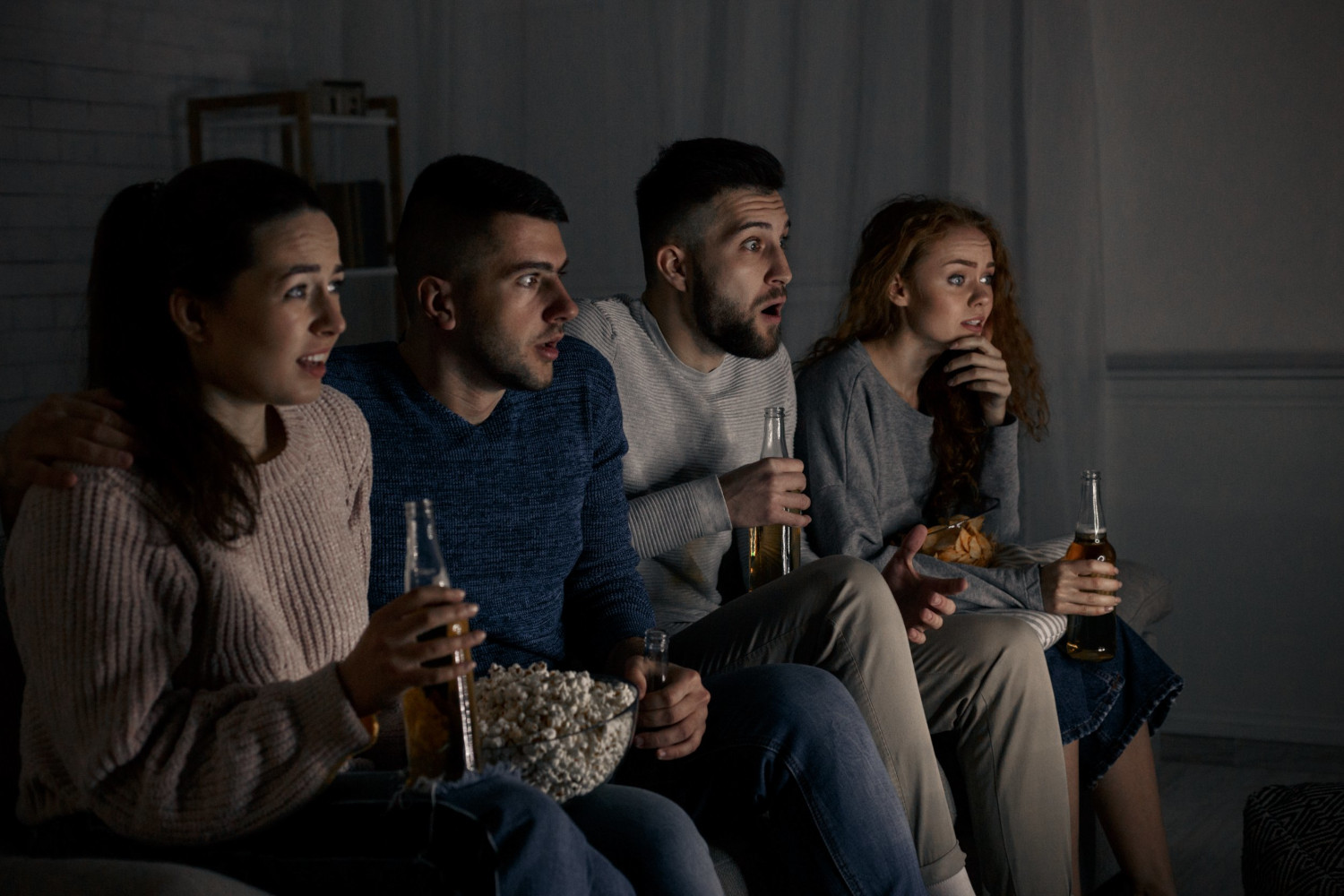 This one depends a lot on who you invite to your Halloween party. Do you need some not-so-scary Halloween movies for the kids, like Hotel Transylvania and Hocus Pocus? Does your regular crew enjoy watching the best Halloween movies your fave streaming service has to offer? Maybe you're even hosting a separate Halloween watch party so you can keep the hits rolling all night long. We highly suggest researching this one or taking suggestions from your party guests.
Halloween Games
So you're hosting a Halloween party, but you need something for your guests to do! Why not have some Halloween games ready to play? While traditional party games like bobbing for apples, witch hat ring toss, and Halloween-themed pin the tail on the donkey games are great for kids, you may need something more engaging for adult audiences. You can always set up a game of Halloween trivia or perhaps a murder mystery game. There are even Halloween-themed party games and board games if your guests are up for something more challenging!
Halloween Activities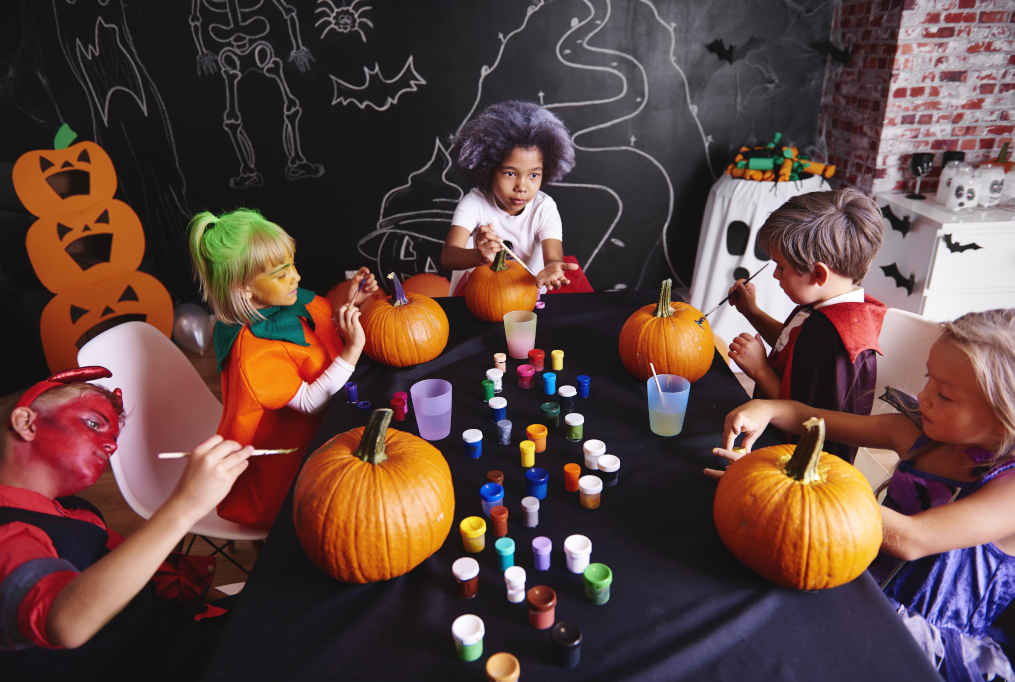 Why stick with games or movies when there are so many other fun Halloween activities for adults and kids? Easy Halloween crafts like pumpkin stencils or Halloween coloring pages are easy enough to find online for free. Kids and adults also love photo booths and Halloween costume contests at costume parties. (You can even get fancy with printable costume awards!) You happen to know your crowd best, but it never hurts to ask in order to gauge interest in different Halloween party ideas.
Halloween Drinks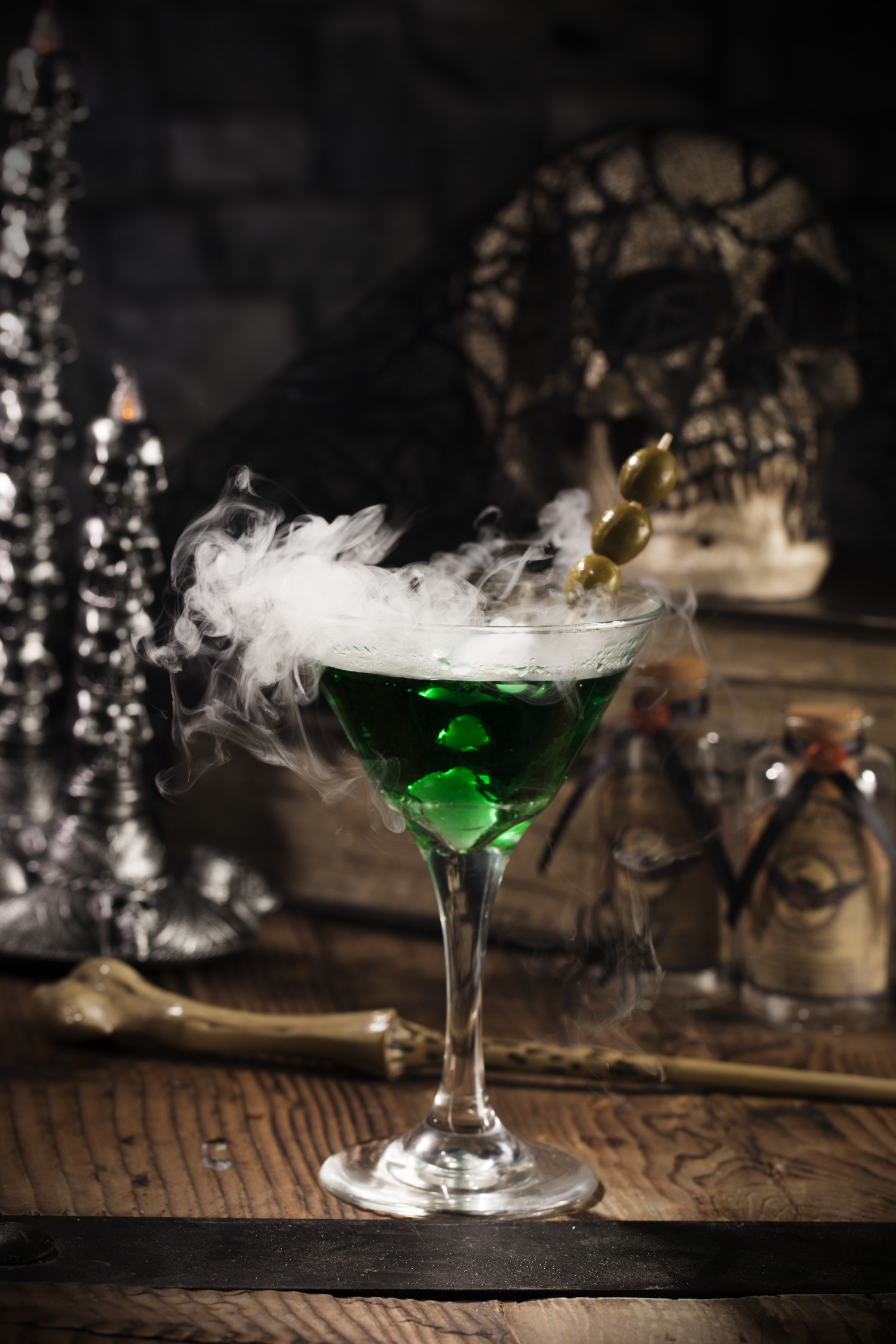 This one's more for the adult crowd, but it's always fun to serve up spooky cocktails and themed drinks! However, we're sure that there are milkshakes and other kid-friendly options if you want something non-alcoholic. Even a punch bowl with eyeballs can get the point across for some spooky good times! The best colors for Halloween drinks are generally orange, green, black, purple, and red—but don't be afraid to try something else if it fits your theme!
Halloween Recipes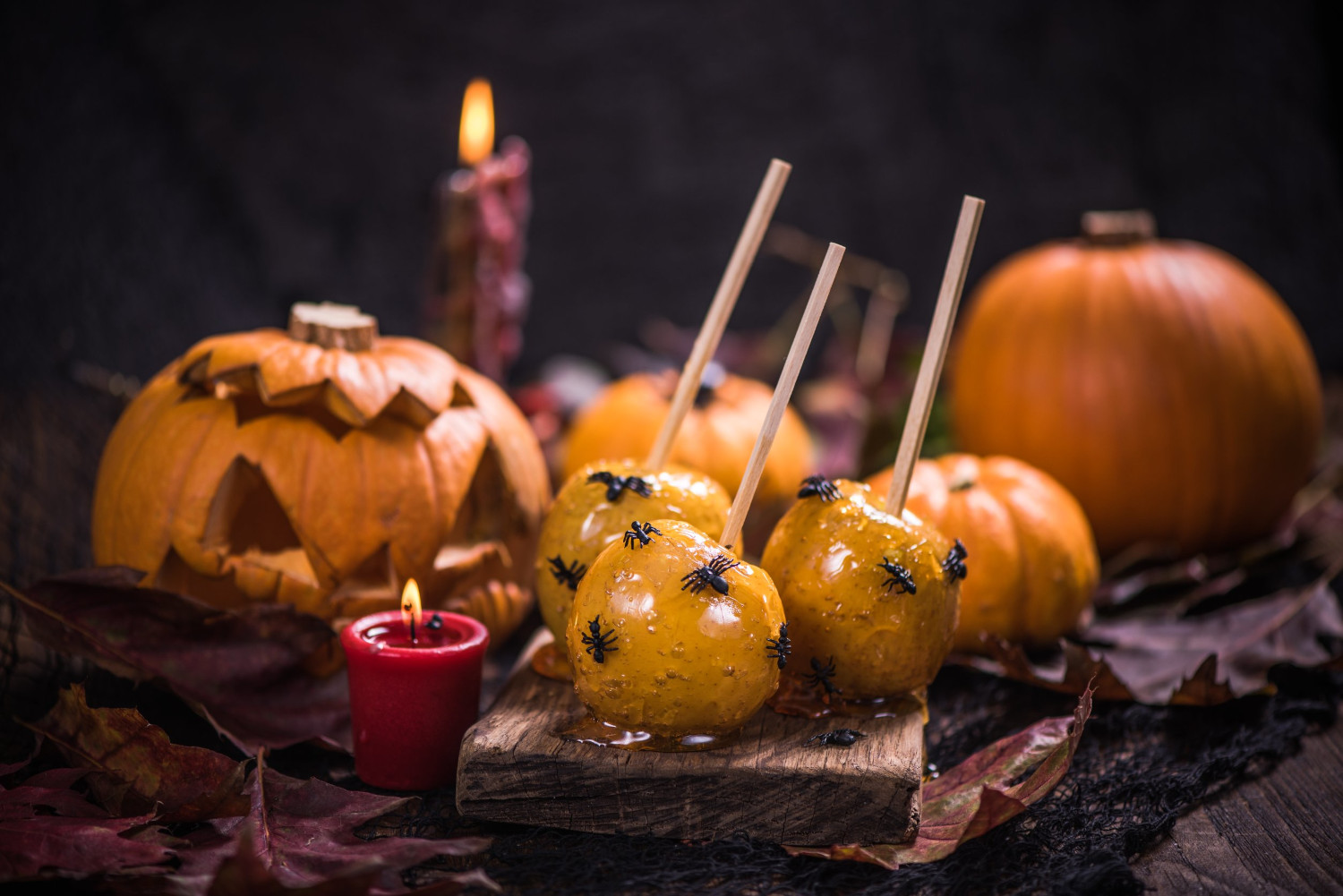 Roasted pumpkin seeds, candied apples, and pumpkin bread are all Halloween food staples, but there are so many foods you can make for your Halloween party! There are tons of Halloween cupcake decorations and cookies you can design, as well as the famous mummy pigs in a blanket. For adult Halloween parties where you want more savory options than cookies and candy, you can put Halloween twists on main course dishes or even arrange a Halloween charcuterie board. There are so many Halloween recipes that we'd love to try!
Halloween Playlist
Is it even a party without the tunes? There are so many hit Halloween songs that you may need to decide on a theme for your music as well. Do you want to include classic Halloween songs like "One-Eyed, One-Horned Flying Purple People Eater" and the "Monster Mash"? Is your crowd full of horror movie geeks who would enjoy theme music from movies such as Halloween, Suspiria, and Candyman? There are so many great Halloween playlist ideas online that you shouldn't have to worry about it!
Halloween Party Favors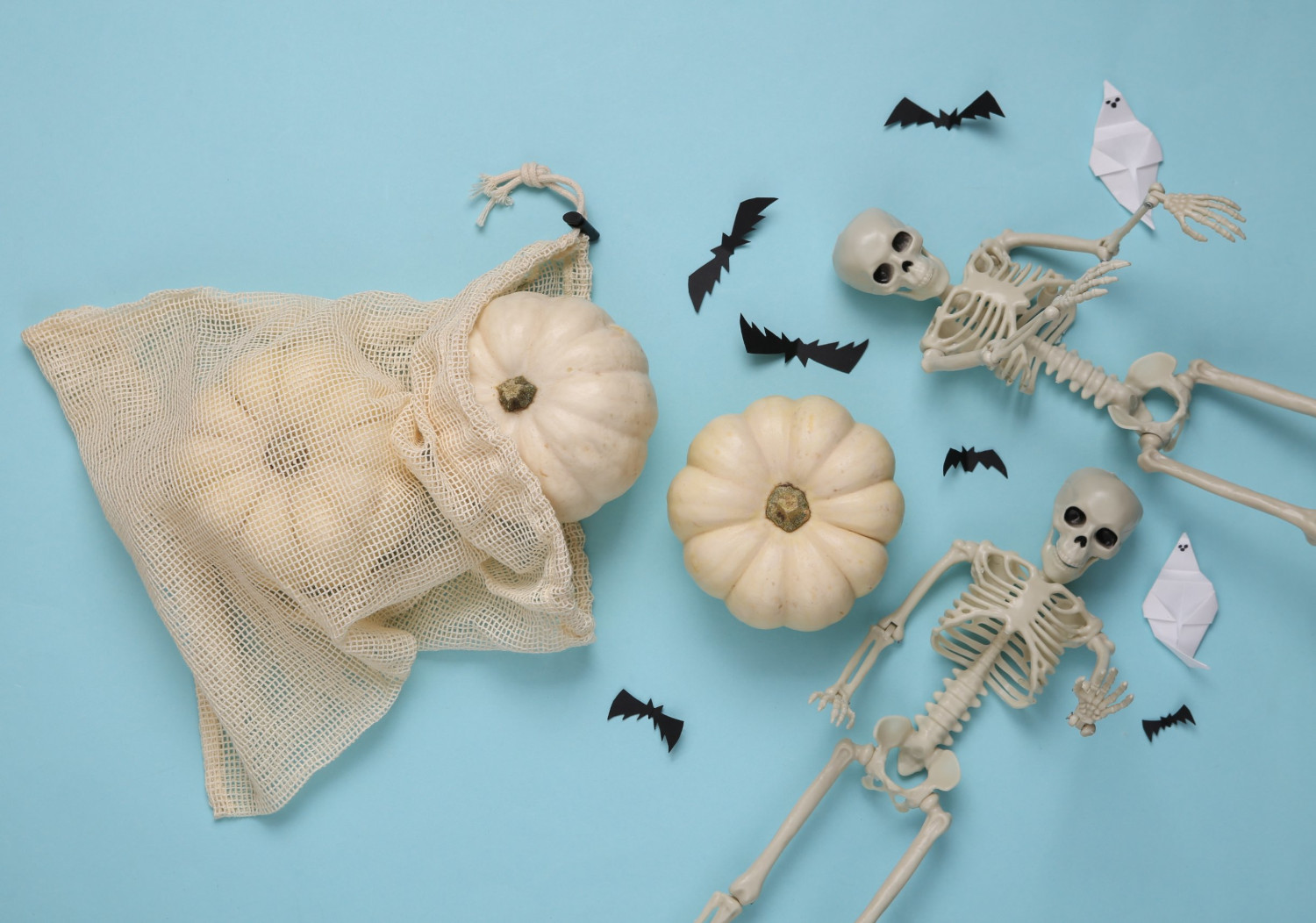 After a night of Halloween fun, you don't want to send your guests home empty-handed! Arranging treat bags (or pumpkin buckets) of party favors for guests to take home is so much fun! It doesn't have to be all candy, either. You can find miniature skeletons, bags of plastic spiders, sets of vampire teeth, and other small toys and décor items for guests to bring home.
We hope you enjoyed our Halloween party ideas! Do you love being a host, or would you prefer to be a party guest? What were some of your favorite party ideas for Halloween? Feel free to share your experiences with us in the comments. As you know, there's no one way to have a Halloween party!