Light Up Halloween Decorations
Decorations are a great way to add your own style to a space. A candle here, a projector there, and before you know it, you have a room that you can be very proud of. If you are looking to step up your interior design skills but need the right tools for the job, you have to pick up our exclusive line of Light Up Halloween Decorations. They not only will bring you designing skills of over 9000, but they also look incredible when the sun starts to set. If you want to add a little extra decor to your home this season, you have to check out our Light Up Halloween Decorations.
Halloween Lanterns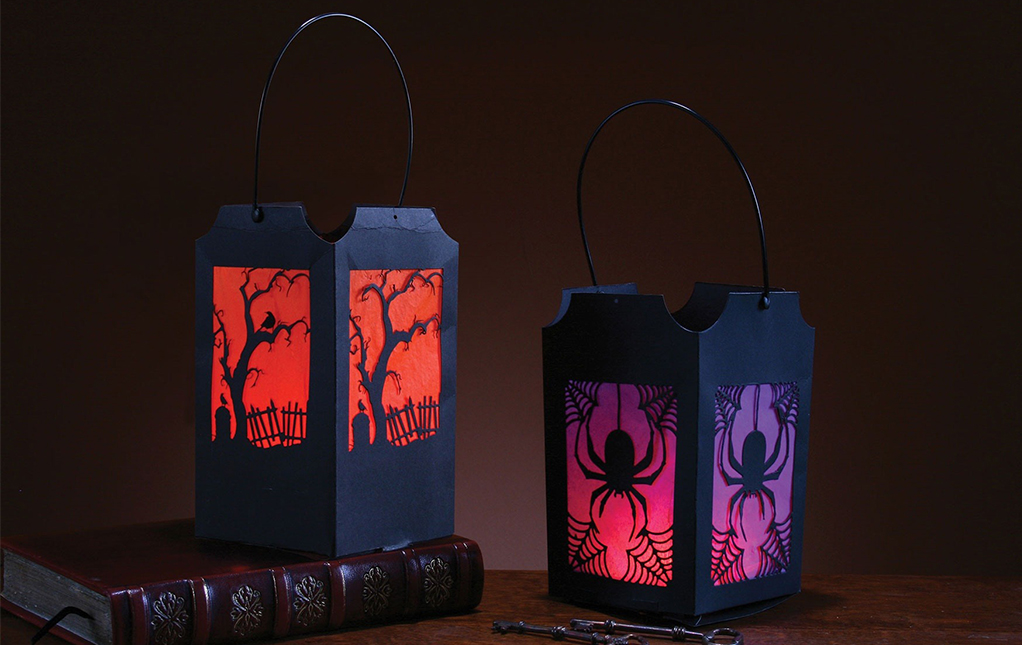 Lanterns don't get the love they used to get before electricity was invented. Makes sense. Why use dim light to see when you could have a wireless multicolored LED? We might romanticize them some simply due to aesthetic reasons, but they were actually quite game-changing in 1500 B.C. when they were invented. During Halloween, there is nothing like a good lantern. They provide us with light and create a lovely ambiance in any living room or dungeon setting. If you want to light up your office or add some spook to your supper, you have to check out our Halloween Lanterns.
Halloween Candelabras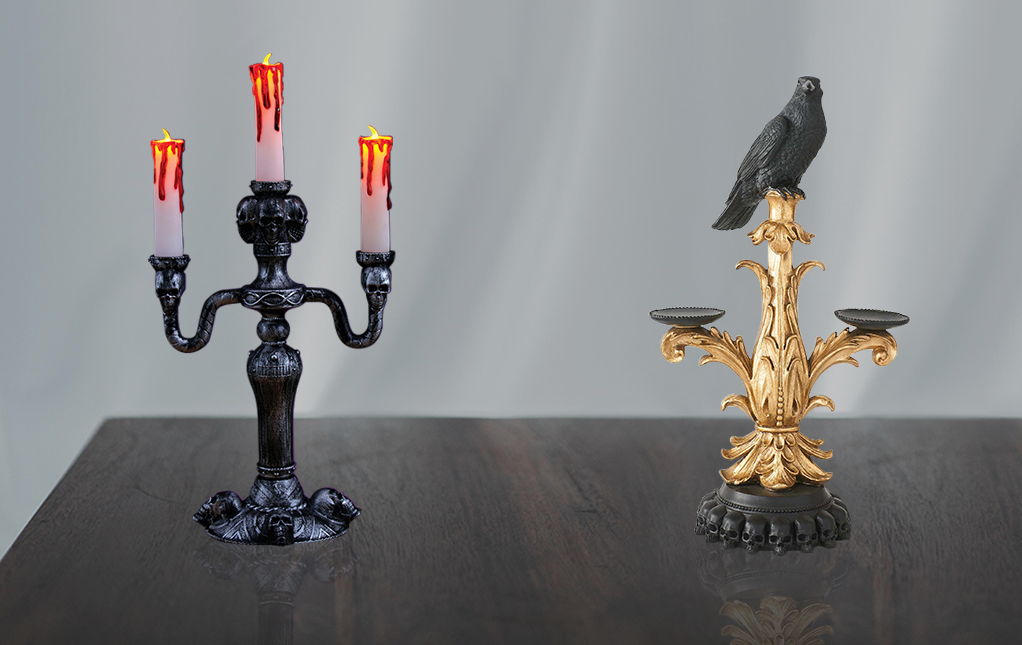 Candelabra sounds like a cross between a Pokémon and a magic spell. Both of those things are technically supernatural, so they kind of apply. Okay, they don't apply at all, but come on, isn't it fun to say it out loud. Candelabra. Candelabra. Alright, we are done. We just love ourselves a candelabra. Not only is it a stylish piece of Halloween décor, but it has a ton of history, as it was a game-changer for lighting in the early 1800s. If you want to take your interior lighting to the next level, we encourage you to check out a Halloween Candelabra.
Halloween Candle Holders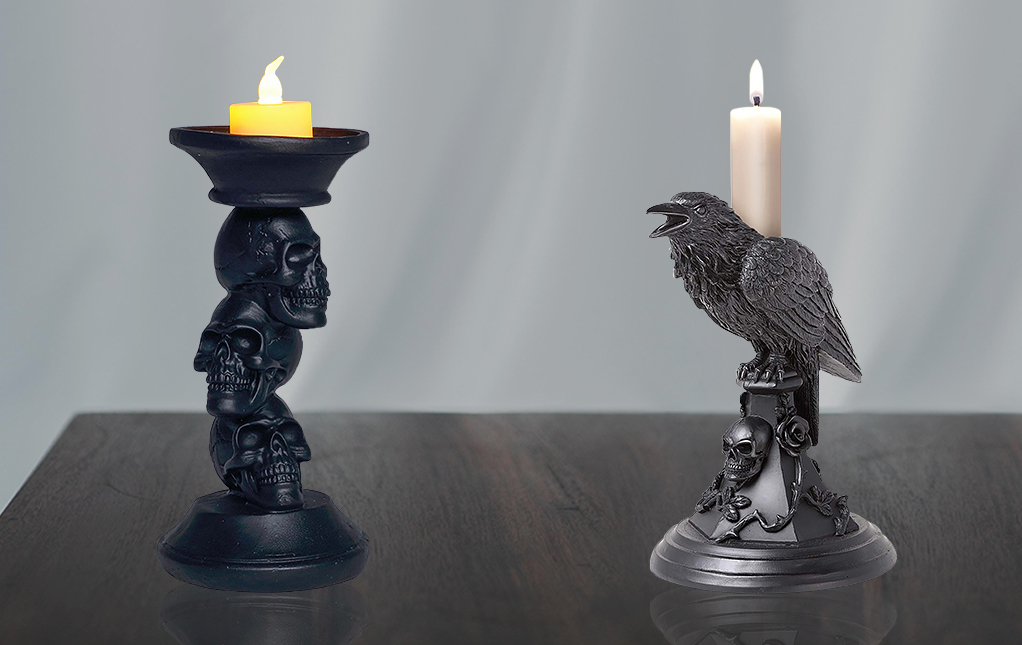 What came first, the Candle Holder or the Candle? Well, the candle was probably made first now that we think about it. But still, who uses a candle without a holder? How barbaric! Just kidding, we are cool with however you decided to burn your candles; we just have some detailed candle holders that we think you will really enjoy. We like to light our candles and watch the flame slowly melt away the wax while stirring our cauldrons. Is that weird? Oh well. If you are a candle lover looking for unique décor, you will light up for our Halloween Candle Holders.