How to Decorate Outside for Halloween
With interior décor taken care of, it's time to take the fun outside! October weather holds a magic of its own. Its howling winds and skittering leaves swirl around outdoor Halloween decorations. Fall thunderstorms illuminate Halloween yard decorations planted in garden plots. And a do-it-yourself Halloween decoration looks expertly done at every eerie hour of the day. But with so many decorating options to choose from and a variety of ways to set them up, a list of favorite outdoor Halloween decoration ideas can make discovering the right choice for your home much easier!
Outdoor Halloween Decoration Ideas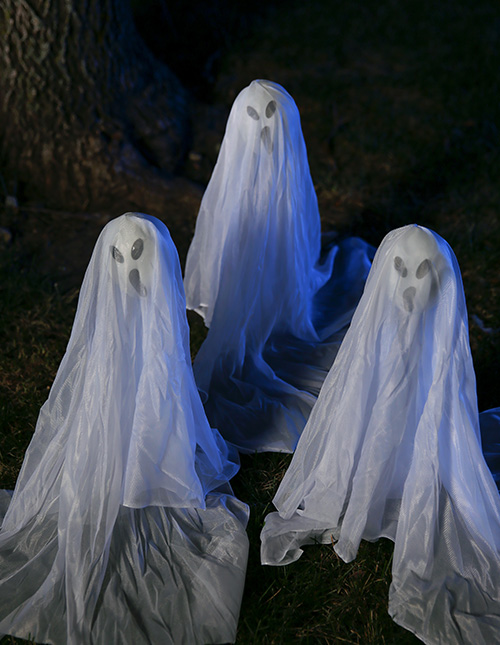 Looking for graveyard ideas? We're almost there. Let's discuss alternatives first. Inflatable Halloween decorations can be easy to use and takedown. With lights and sounds in some, your lawn becomes a spooktacular event without much fuss. Or choose an extreme. Cloth ghosts floating from branches are classic, fun, and spooky but take up little space. But a carnival of terror with all the bells, whistles, and Halloween props is impossible to miss.
Halloween Porch Décor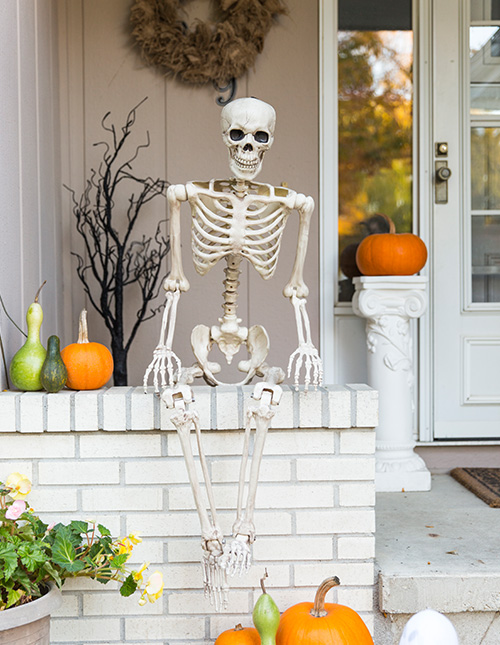 Whether you have a 3x3-foot concrete slab or full wrap-around porch, Halloween porch décor ideas make knowing how to decorate your porch for Halloween more doable. Wreaths for the door or walls can be an understated way to show your festive spirit. Piling jack-o-lanterns on the steps or haybales looks great all season long. And a skeleton paired with bats hanging from the roof above your steps ensures your home spreads the right amount of creepy cheer!
Halloween Graveyard Decorations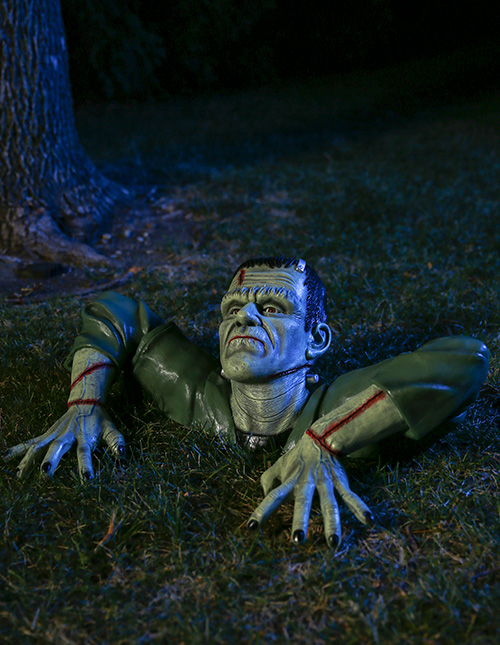 Memories of stinking leaves piled around faux tombstones lay restless in your mind. Plastic bones sticking out of the ground still send shivers down your back. And it's your greatest wish to create a Halloween graveyard as terrifying as the one you remember avoiding as a kid. Pick out your favorite kit or build a boneyard full of crooked stones and skeletal creatures. Invite the grim reaper to lurk between the trees. Or become the reaper yourself to breathe life into the display!
Halloween Fog Machine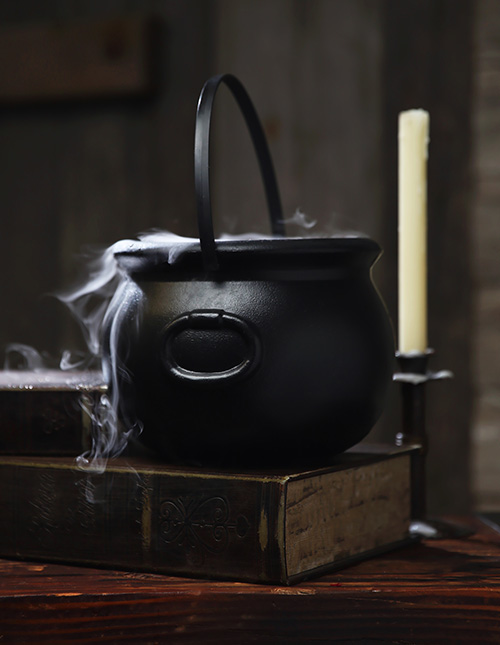 Low hanging fog might be the eeriest natural phenomenon. Whether hovering above overcrowded cemeteries or clouding innocent parks, its touch makes everything look alien. If you want a final detail to increase the fear factor on your Halloween yard work or you've decided to take a minimalist approach with your decorating, our fog machines are for you! Filled with fog liquid and set up in an empty or décor-laden yard, you'll be the master of fall's mysterious mist.