Pokémon Costume Ideas
PokeMania is back! Okay, so maybe PokeMania has never let up since the first game came out in 1995. (Do you remember slipping Pokémon Red or Blue into your GameBoy Pocket?) It all started with 150 Pokémon and quickly surged into the series it is today. Of course, that makes it the perfect theme for costume parties and cosplay outings, since it allows you or your child to live out their fantasy of being the very best (like no one ever was). There are certainly plenty of Pokémon costumes to choose from! Obviously, catching them is your real test and training them is your cause, but perhaps a few helpful tips are in order to begin your journey across the land. Let us mentor you like Professor Oak on how to choose the perfect wardrobe for your full Pokémon Halloween costume experience!
Team Rocket Pokémon Costumes
If you plan on traveling across the land, searching far and wide, then you'd better count on bumping into someone in a Pokémon trainer costume. If the long-running anime series has taught us anything, it's that not all trainers are going to be pals with you. In fact, some trainers may even try to steal your Pokémon! Don't worry though. We know exactly what these shady characters look like, so you can take a good look at them below. Of course, if you're a devious type, perhaps joining Team Rocket is for you… in that case you may just get a few good ideas on how to dress from Jessie and James with these Team Rocket Pokémon costumes.
Pokémon James Costume for Kids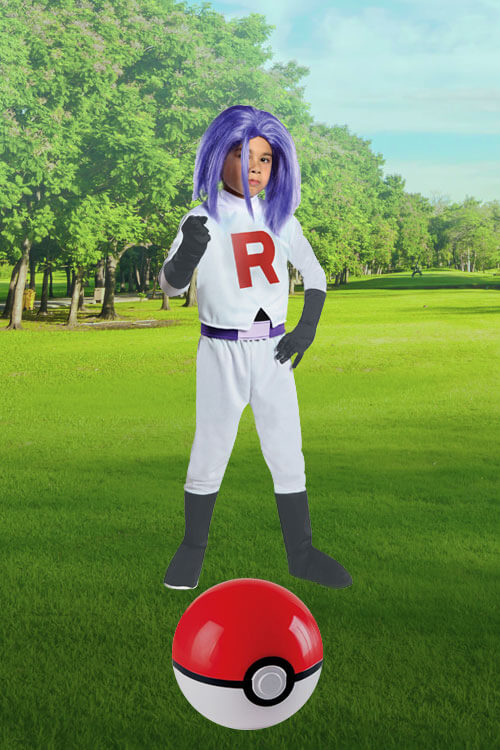 Maybe you're trying to turn your child into a Giovanni more so than an Ash? Well, that's okay, since the Team Rocket Pokémon costume comes in a size for kids! This child-sized James costume may just give your little one a strong desire to finally nab that Pikachu that's been eluding him for years. He's going to need a partner in crime if he ever wants to succeed, which is why we suggest pairing him up with...
Pokémon Jessie Costume for Kids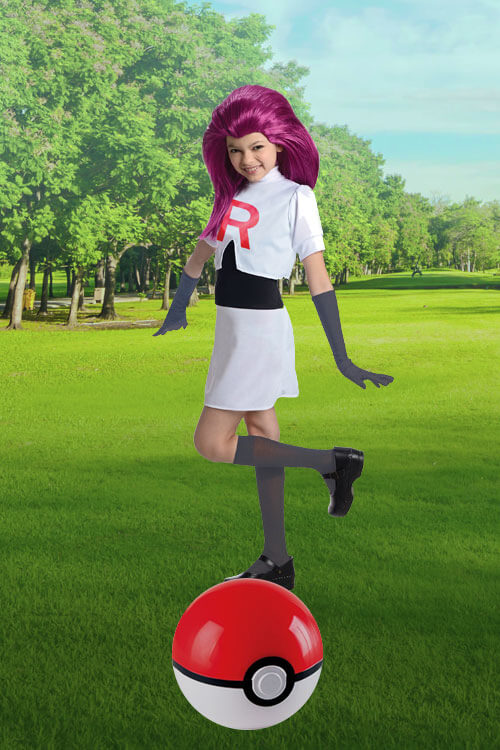 ...a child-sized Jessie costume! Meowth, that's right! We also carry a girl's version of the Team Rocket costume, so your little girl can also begin conniving as the villainous Pokémon thief. If your girl has a sassy streak and a love for collecting critters at any cost, then it's time to suit her up in one of our Pokémon costumes for girls!
Pokémon Trainer Outfits
If you want to be taken seriously as a Pokémon trainer, then you're going to need a Pokémon trainer costume that show your rivals that you mean business. That's why you need to take a few notes from Ash Ketchum's book! He might not always come out on top when he's facing against Gary in the finals, but he always comes out on top when it comes to trainer fashion. That dashing blue jacket exudes an aura of cool. The hat lets opponents know when he's serious, as he always turns it backwards when he's ready to get down to business. Now, you can start your journey right with your choice Ash Ketchum costume. Check out the available Ash costume styles below.
Deluxe Ash Costume for Kids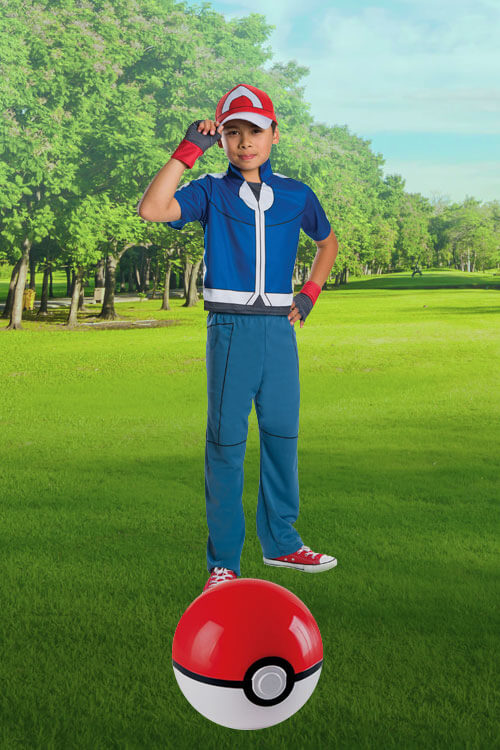 This Pokémon trainer outfit makes for the perfect way for your child to take his first steps into the world of catching 'em all. Based on Ash's outfit from the Pokémon XY anime series, this Ash Pokémon costume comes with everything your kid needs to become the legendary Ash Ketchum.
Catchin' Em Cutie Costume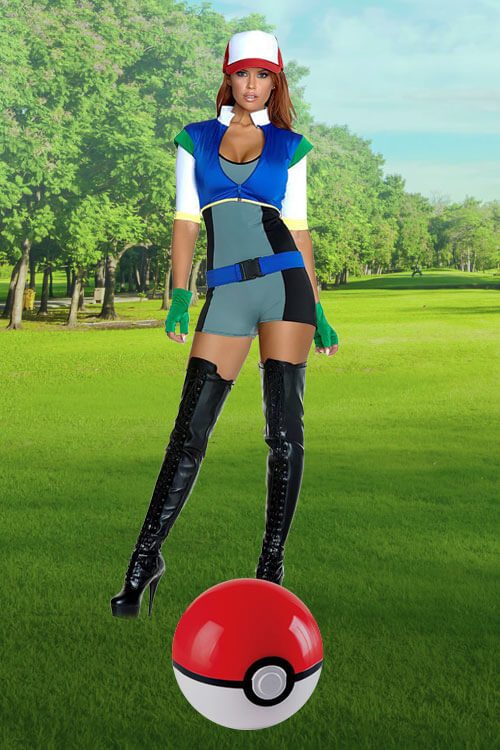 Not every style inspired by the Pokémon craze is for kids! This Catchin 'Em Cutie costume puts a sultry spin on the look that you won't find on any Nintendo costume. Wear this and you can be confident in catching any Pokémon wandering around your house, whether it's a sibling in a Pokémon Charizard costume or a real life Squirtle in Pokémon Go.
Pokémon Ash Ketchum Hat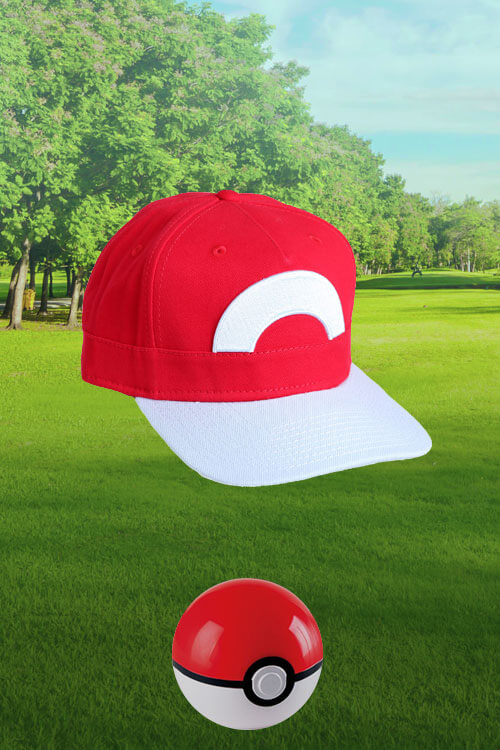 Remember all of the times that have you watched Ash Ketchum spin that cap around and shout out, "Pikachu, I choose you!" The only way to get that dramatic effect is to have a baseball cap to turn backwards to complete the easiest Pokémon Ash costume we can think of. And although we have plenty of costume hats that you could try, nothing quite beats the Pokémon hat that Ash Ketchum himself wears!
Clip N Carry Poke Ball Belt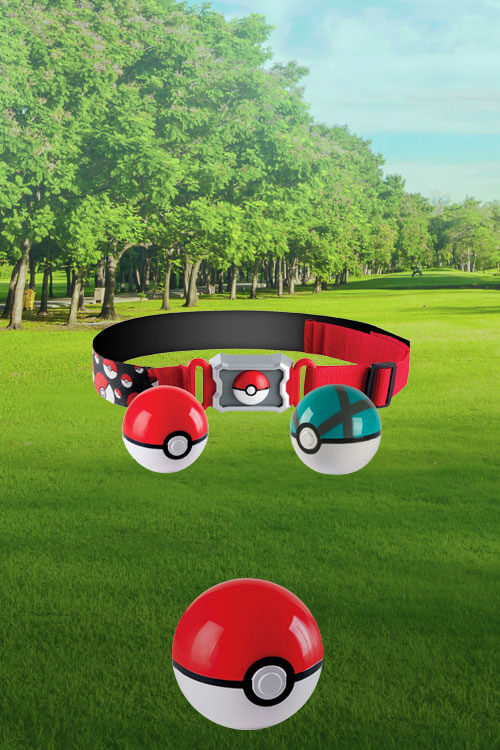 What kind of trainer would ever forget their Poké Balls at home? The key to success in the world of Pokémon is always being prepared, so you always want to make sure that you have your Poke Ball belt to wear with your Pokémon costumes. Sure, they might not actually be able to catch any Pikachu you see scurrying around in the tall grass, but it will make you look like the very best.
Pokémon Go Costume Accessories
For a few weeks, Pokémon GO was all the rage and nearly everyone and their mom had it downloaded on their smartphone. It was pure craziness as parks filled up with fans trying to get their hands on as many Rattatas as they could! People frantically tried to jam their Magikarp into the gym at the mall pretzel shop. And while we all had a great time chasing Dragonites in the park, the initial rush of popularity has tapered down and it's slowly building itself into a steady game. If you're looking to create a Pokémon GO Halloween costume, or you really just want to up your hunting experience as you scour the earth for a legendary bird, check out some of these hats to add the finishing touch to your look. Dress up like your avatar by wearing a Pokémon GO trainer costume and acting like you are in the game!
Ash Red Snapback Hat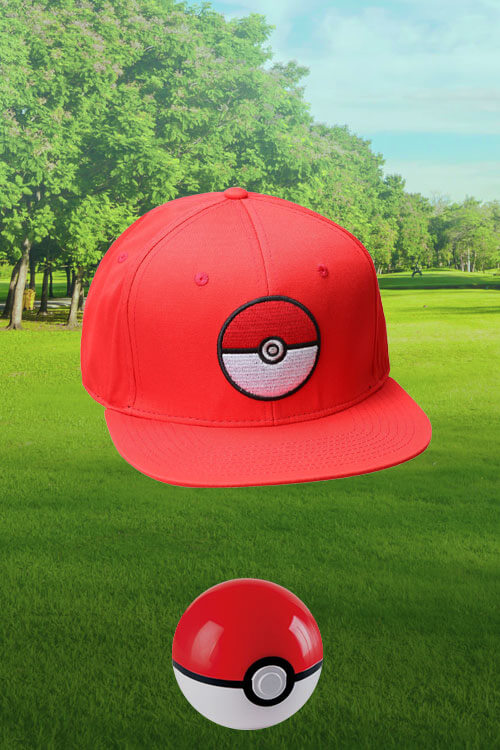 Are you the type of person with an unshakable will? Do you refuse to back down from a battle at any gym? Are you chock full of true grit? Then you probably picked Team Valor upon your entry into the world of catching 'em all. Candela is your leader and she'd be proud to have you wearing this red snapback hat with the Sun and Moon symbol embroidered on the front. You'll have the perfect Pokémon cosplay when you pair it with your athletic gear and you'll be ready to represent your team with flair!

Get 20% Off