Pokémon Halloween Costumes
Since the mid-'90s, a whole new breed of monsters have been wandering the world and captivating humans everywhere! These little creatures could fit right into your pocket, thanks to the magic of Nintendo's handheld consoles! They let you fetch and catch, battle and trade, and even save the world—along with becoming the ultimate tournament champion. For some of us, the path to earning our badges and being named the Pokémon Champion was our first chance to feel like a real superhero. (Or at least feel like we finally managed to get every single pet that we've always wanted!)
Well, the fun isn't over just because it's time to power down the video game console. Whether you love the animal types, the practically alien allies, or the funny ones, now you can bring all of your Pokémon pals into the real world. All it takes is finding the perfect Pokémon costume that will let your geek flag fly! You won't have to go hunting in the tall grass or wait for that next swarm to show up in Pokémon Go! All you need to do is scroll through our own version of the Pokédex. Then you can find the Pokémon cosplay and Pokémon character costumes that are sure to be a very effective critical hit!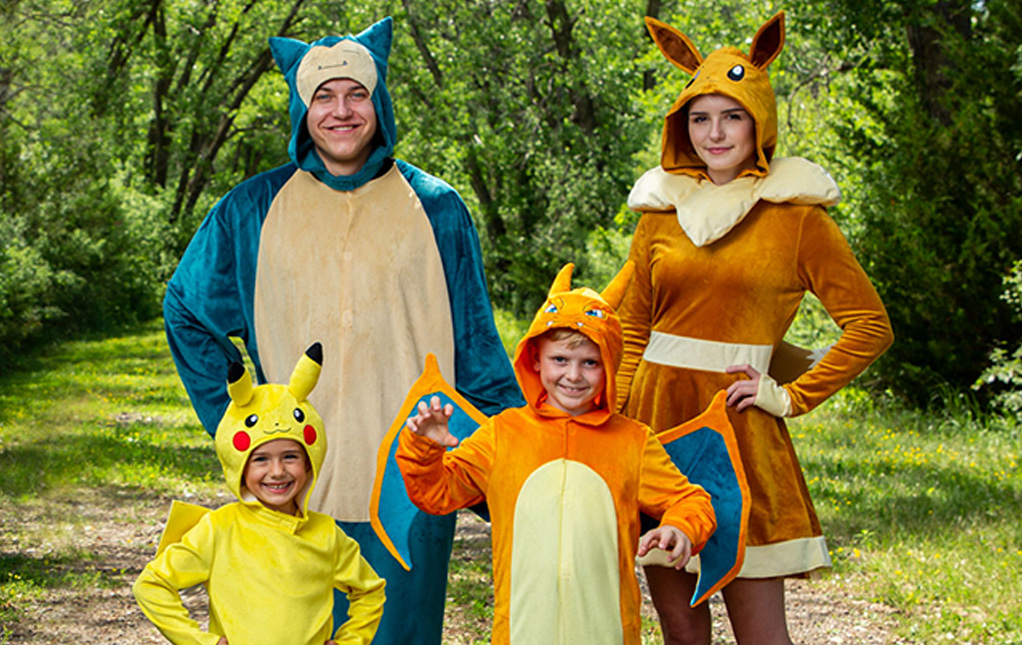 Some think that hunting down the prize candies or the best Halloween party in the neighborhood is the toughest part of the season. Of course, anyone who has ever booted up a Pokémon game knows that the real choice is the first one you have to make! Picking out your starter is tough, especially if you've got your eye on one of the most famous Pokémon in the world. If you really want to show that you're the shining star of the Pokémon world, you could start out with one of the favorite pocket monsters out there! Your tykes can focus on fetching all the candies once they've transformed with a kid's Pokémon Halloween costume. And you can show that you're ready to party in Pokémon style. These Pokémon are the rock stars of everyone's team, so try dressing up in the cutest Pokémon mascot costumes that our Pokémon professionals were able to put together!
Pikachu Costumes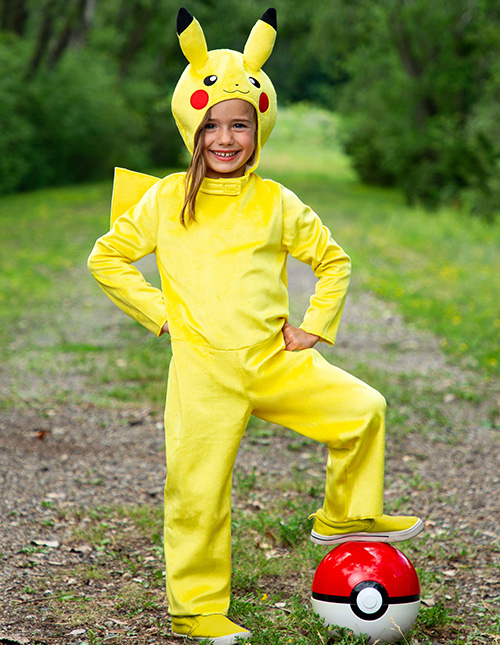 You would have thought that the most popular Pokémon ever would have been the very first little guy that you met, right? Turns out that if you didn't get your hands on a copy of Pokémon Yellow that the Viridian Forest was the first chance you'd get to spot a Pikachu! But now you can not only see them anytime you like, but you can become the epic electric mouse yourself!
Eevee Costumes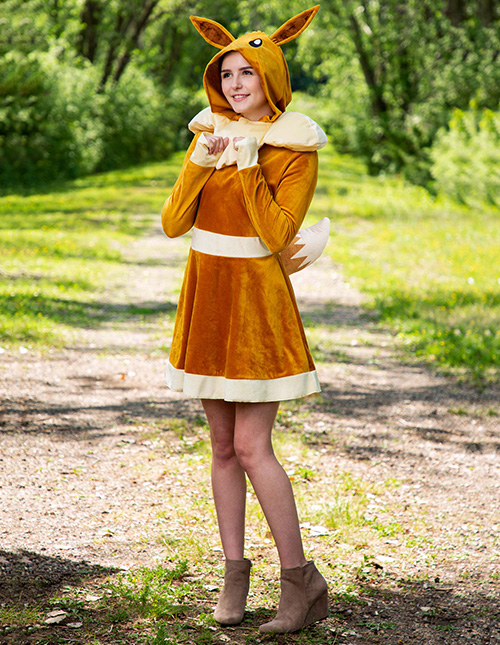 While Ash's best buddy has been the mascot of the Pokémon series for a long while, he's got steady competition. Some would argue that the Evolution Pokémon is cuter, smarter, and has way more options for growth! Fortunately, whenever Eevee hangs out with other Pokémon, you can be sure that there is nothing but friendship. So gear up and discover your new powers!
Snorlax Costumes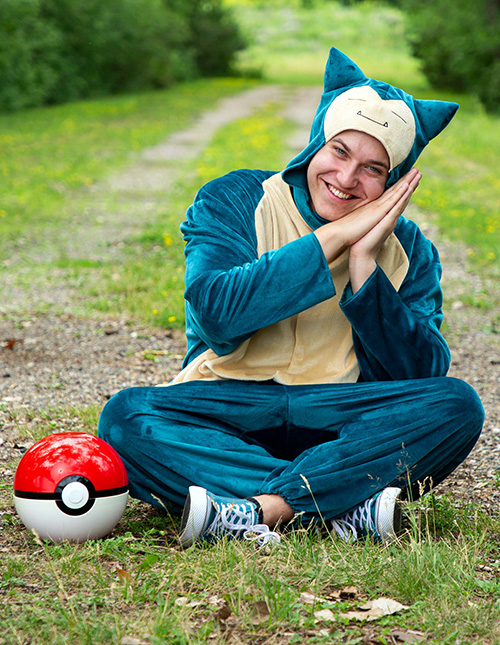 Legends say that when a sleepy Pokémon gets in your way, you'll have to go on a massive side quest just to wake them up. Turns out that the sleepy Snorlax isn't just a bum, though. He's pretty clever! He's just been waiting for someone to drop by with a few snacks and maybe an awesome adventure, too. Now you can be the cuddliest Pokémon ever!
Charizard Costumes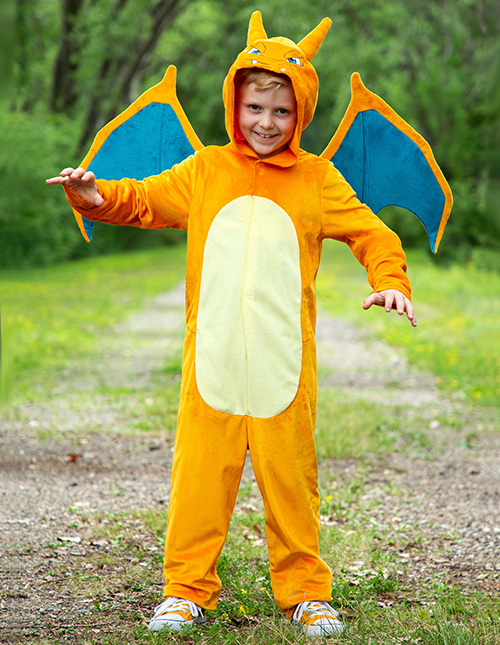 Most folks know that getting your hands on a Dragon-type in the Pokémon universe takes a while. They're pretty tough, after all, so they're hardly given away as starters! Still, you can start out with the Pokémon who looks the most like a dragon out of any of them available! An expert flier and in command of one serious Flamethrower, Charizard is in charge!
Pokémon Kigurumi
Sometimes costumes look pretty complicated. Maybe you just want to be cozy while winning your way to the championship. Well, have you heard of Kigurumi?! They're what happens when you combine the comfiest pajama-like clothing with your favorite cute animals, magical creatures, and supernatural characters! Naturally, that means Kigurumi featuring classic Pokémon creatures was a natural evolution. (Get it?! Ha!) Slip into some of our epic Pokémon Kigurumi costumes and you'll find that you're in an easy-to-wear costume that is often perfect for people of any size! Wear them to Pokémon parties or be dressed to impress even if you're kicking back, watching the Pokémon anime or conquering the Final Four for the fiftieth time!
Pikachu Onesies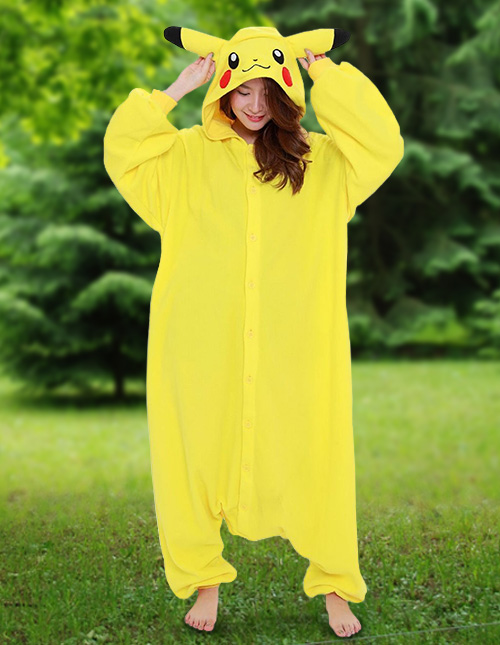 That famous electric mouse might be energetic all day long, but he needs some serious comfort when it's time to recharge! If you're the same way, we have to imagine that the same method will work for you! Kids and adults alike will love snuggling up to a movie, game, or even for a night's sleep with our Pikachu sleepwear and Kigurumi styles!
Mewtwo Costumes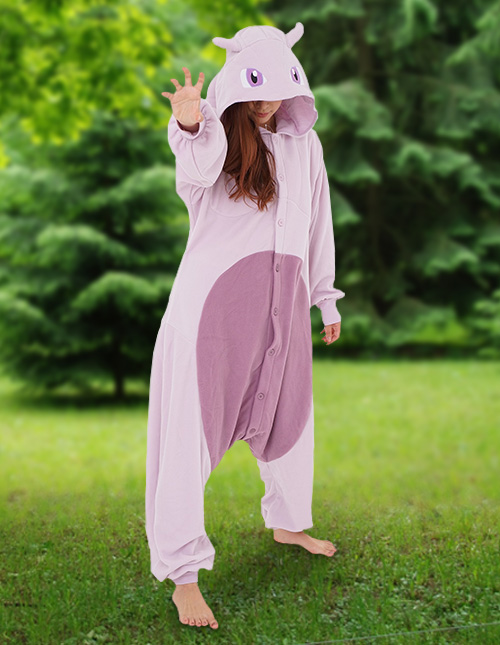 What would the ultimate being do with their time off? Would they travel dimensions and conquer all lands in sight? Would they become a Pokémon trainer as well and prove the true Pokémon Champion is a Pokémon themselves?! We imagine they'd just want a comfy snooze. Well, the only way to find out is to become Mewtwo yourself and kick back in Pokéstyle.
Eeveelution Costumes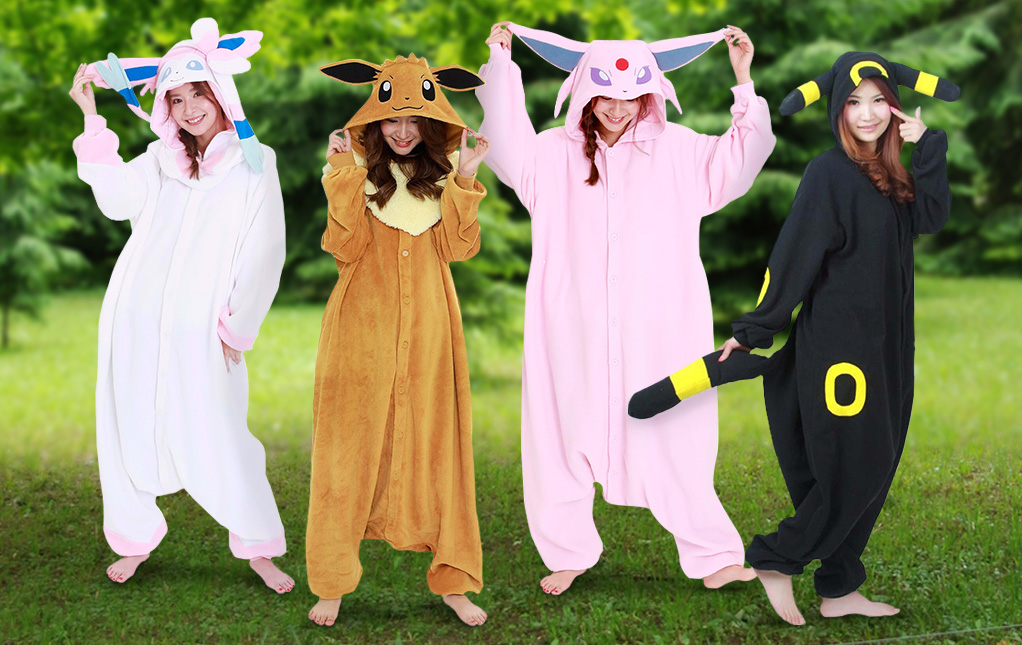 If you love Eevee for all of its evolution options, you might have been dreaming of the different routes that this cute little guy can go. Well, you won't need to hunt down a bunch of mysterious stones or fulfill any other number of strange conditions to earn yourself a Sylveon, Umbreon, or Espeon. Just take a snooze in an Eevee Kigurumi and you'll be there in a Pokésnap!