Love Your Look as a Police Officer
Everyone wants to grow up to be a police officer at some point during their childhood. It's easy to see why everyone looks up to cops! They're the closest thing to a superhero that actually gives you a paycheck! Of course, a lot of us turn into adults and realize that being a cop is pretty hard work, so we'd like to give a shout out to all the officers who rock the uniform and keep us all safe from danger. It's not at all like what they show in the action movies, where you get to spout saucy one-liners while fighting criminals. That doesn't mean you have to give up on your dreams completely, though. When you choose to wear one of our police office costumes for Halloween, you get that rare and golden opportunity to relive some of the childhood fantasies that you had as a kid. And, if you have kids, then they get a chance to play out their dream job in a cool outfit based on what they want to be when they grow up!
Police Costume Couples Ideas
So, you've caught that perfect somebody to partake in the age old Halloween tradition with…the couples costume! Hey, it's your right as a human to force your significant other to wear a funny costume, because darn it, it's too fun to pass up! Choosing to go as dual cops, investigating some criminal activity is always an option, but there's also another spicy option. Why not go a little further than that and represent both sides of the law in your couples look? With our selection of prisoner costumes, you can make sure that one person is always running from the law, while the other is always enforcing it. Here's a few costume ideas to get your couples costume idea rolling!
Police and Prisoner Couples Costume Idea
The first thing you need to decide upon, is who gets to be the bad guy and who gets to be the good guy. It's all really about who's better at being bad. In this take on the couples look, the girl gets to be the good, while the guy gets to be the bad guy.
Womens Cop Jumpsuit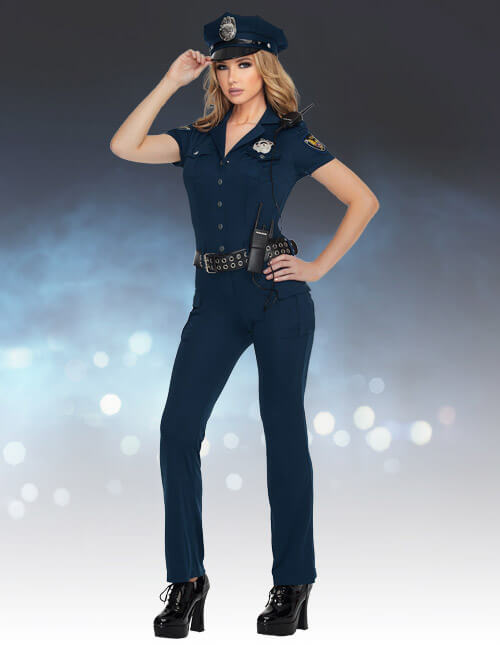 It's time to throw the book at your significant other! With this womens cop jumpsuit, you'll have the kind of look that's fierce enough to send your special guy to the slammer. Be sure to pair it with a set of police boots that will have you looking large and in charge, and your man will have no choice but to obey the law!
Mens Prisoner Costume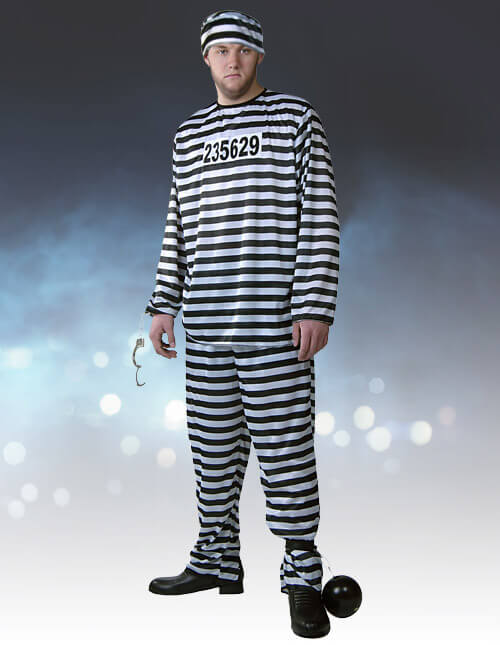 Sorry buster! In this couples costume idea, you'll be playing the criminal, so be ready to serve some time wearing this prisoner costume. Fun accessories to add to this look include a ball and chain, handcuffs and a sincere sense of remorse for your evil doing. Remember, you might get a reduced sentence for good behavior!
Cop and Prisoner Couples Costume
It's not always the boy who gets to have all the fun playing the criminal! In this version, guys get to play the hero, while the girls have to play the role of criminal.
Womens Prisoner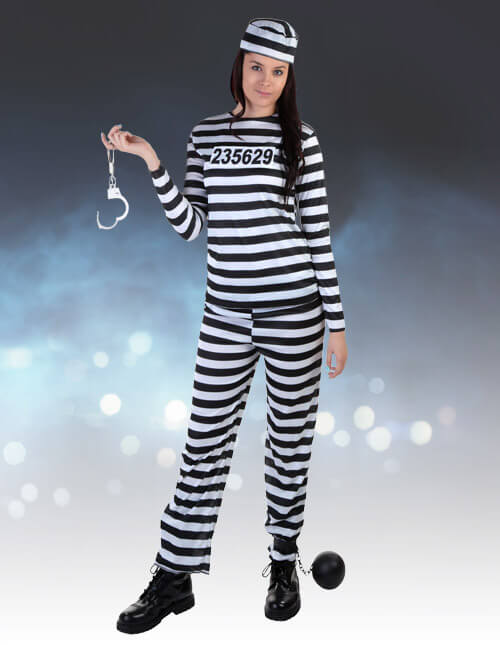 Hey, everyone gets caught red handed now and again, so now you have to serve your sentence. Your significant other will have to keep an eye on you when you wear this womens prisoner costume, though. Its got the look which tells everyone that you're up to no good, so your special guy will only have eyes for you, lest you cause a bit more trouble for him.
Police Officer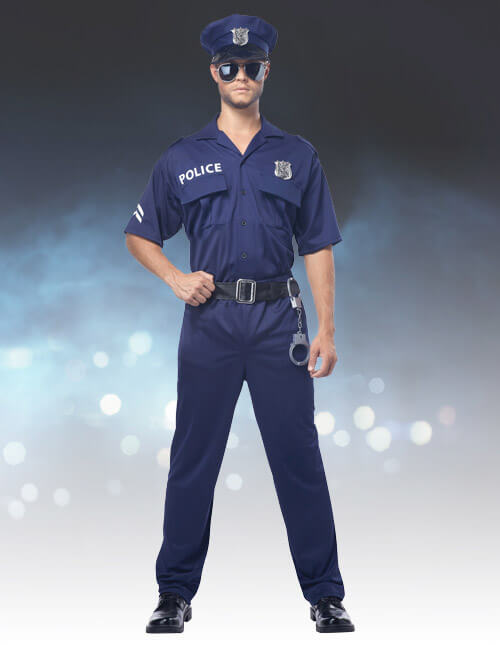 It's your turn to play police officer! With this classic men's police officer costume, you'll be ready to enforce the law and keep an eye on your prisoner. In this costume, it will be your task to keep your significant other from causing any more trouble for society. Does that sound like a tall order? If so, you better add a set of handcuffs to your order to keep them out of trouble.
Police Costume Accessories
What's the most fun about dressing up like a cop for Halloween? Well, it's got to be the fact that you get to carry some awesome accessories. Police officers really do get all the coolest accessories. Whether you're planning on trying to look like a tough cop from an action movie, or like a goofy one from a TV comedy, you're going to need a few police officer accessories to fill out your costume, so you get the complete law enforcement look. We carry everything from utility belts, fake facial hair, shades and hats to make your style on point!
Cop Belt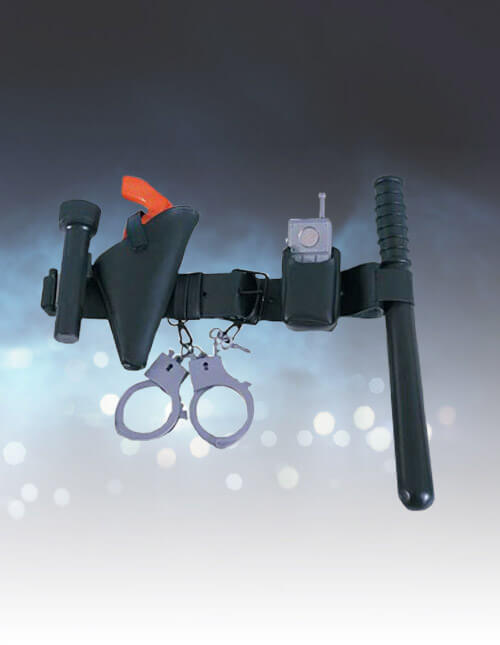 A lot of people think of Batman when they hear the word "utility belt," but really, police officers were the ones who first made it cool. And why wouldn't they wear one? They have tons of stuff they need to carry with them while patrolling, like handcuffs, a nightstick, a flashlight and well, you get the idea. This cop belt has a classic look and comes with a few cool accessories to carry with you as you live out your dream of being a cop.
Mustache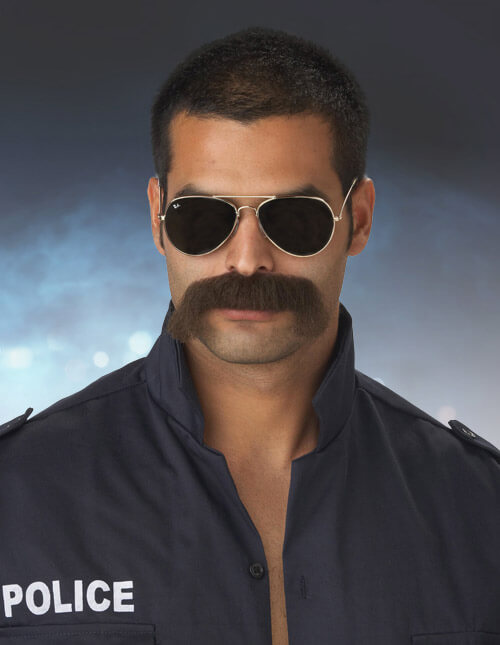 What's the most important part of being a law enforcement agent? Having a cool head under extreme pressure…but having a sweet mustache comes in at a close second place. Not everyone can really grow the perfect handlebar mustache, so we went ahead and found an accessory that should help out anyone who has trouble growing one. With a little bit of facial adhesive, this mustache will have you feeling like you can uphold the law in no time.
Aviator Sunglasses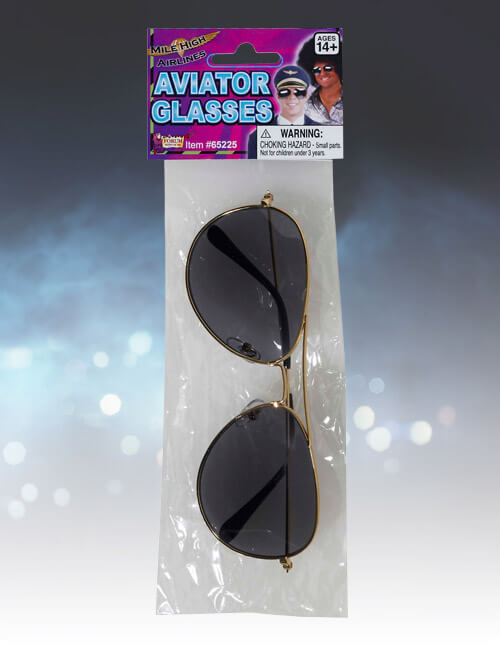 What is it about cops and sunglasses? They must know how cool they look when strutting their stuff while wearing a pair of shades. It just so happens that we have a pair of aviator sunglasses that will have you looking ready to patrol in no time. Just imagine yourself strolling out of your patrol car with a pair of these devilishly handsome shades resting in front of your eyes! Yeah, needless to say it's a must-have item for anyone dressing up like a cop.
Sheriff Hat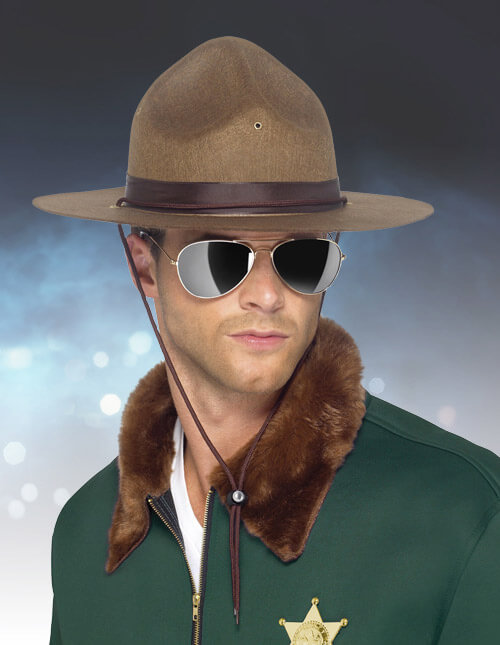 Being deputy is great, but why not dream big and go for sheriff? Yeah, that has a nice ring to it. While it might take years of experience to get the real job of sheriff these days, when you're just dressing up like a law enforcement agent, then all you need is this nifty hat. The sheriff's hat looks like something you'd see a small town sheriff wear, or something that you might see Rick Grimes wear on the Walking Dead. We think it looks pretty cool on him and it's going to look great on you too.
Best Movie Cop Quotes
"I'm too old for this…!" Roger Murtagh, Lethal Weapon
"This is the cleanest and nicest police car I've ever been in. This is nicer than my apartment." - Alex Foley, Beverly Hills Cop
"Ah, Hon, you got Arbys all over me." - Marge Gunderson, Fargo
"Come quietly or there will be trouble." - Robocop, Robocop
"Happy trails, Hans!" - John McClane, Die Hard