Say cheese, because we're back with another fun and free printable for you: Halloween photo booth props! Now you can turn any party into a Halloween party—or add a twist to your regular ol' Halloween photos. Dressed as the Hulk? Add Frankenstein's forehead to make the Frankenhulk. It's genius! Consider setting up a photo station at your next Halloween party, birthday party, office/work party, or even just a place at home for social media photography or kids' playtime!
Not sure where to start? Simply print these photo booth props, cut them out, and tape them to a wooden dowel or skewer. It may help to print them on cardstock or glue them to poster board. Some props can even be taped directly to your face or costume—or string elastic through them to make wearable masks! Then place the props near a neutral backdrop for everyone to use. A blank wall will do, or cover up your existing wall art with large pieces of paper. (You can find large paper rolls at craft stores, shipping stores, or big-box retailers.)
Scroll down for some examples of the photo booth props, or click here to jump right to the printable PDFs!
Photo Booth Props #1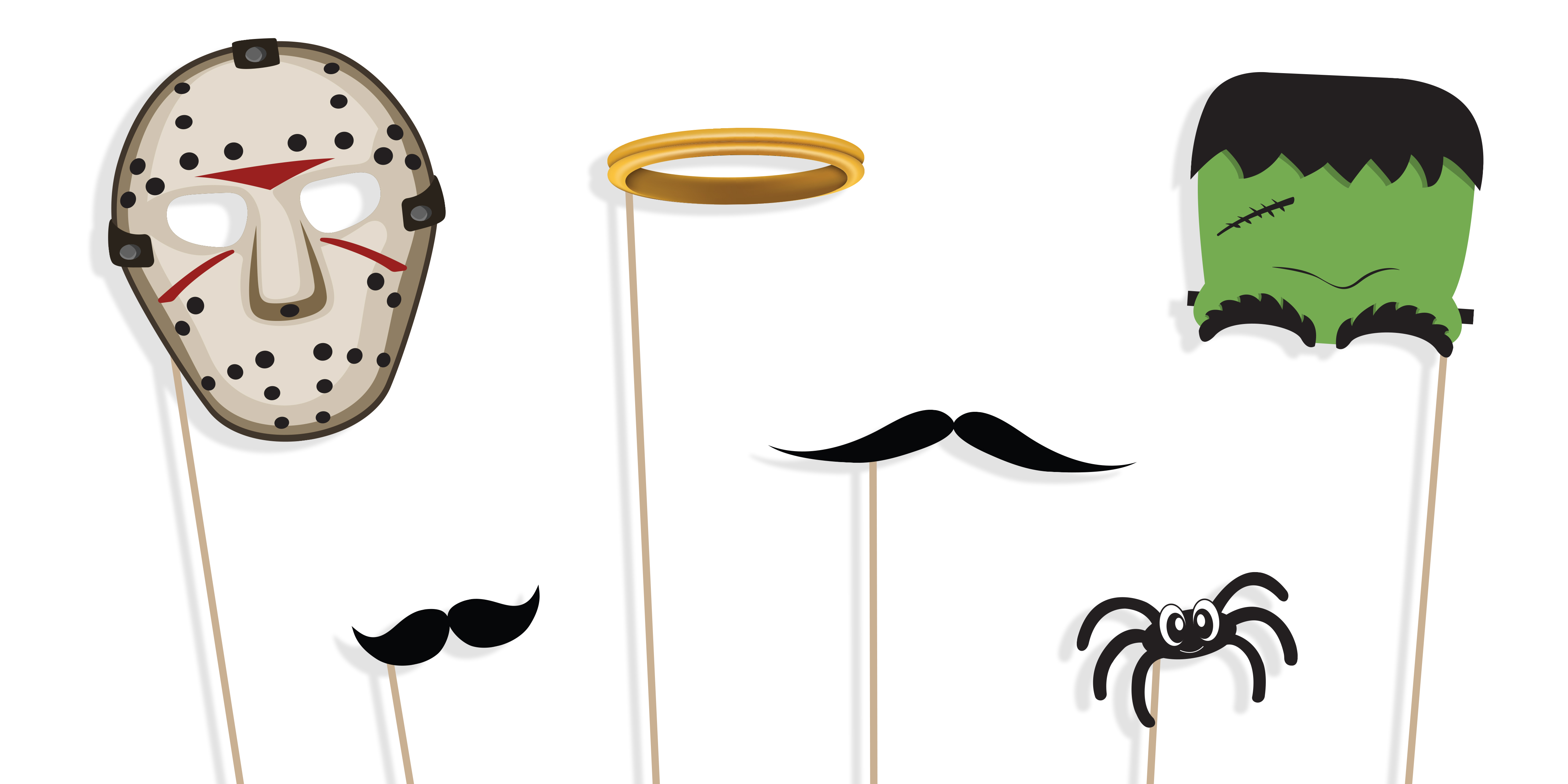 Jason's hockey mask, a halo, Frankenstein's forehead, some mustaches, and a spider shoulder-sitter.
Photo Booth Props #2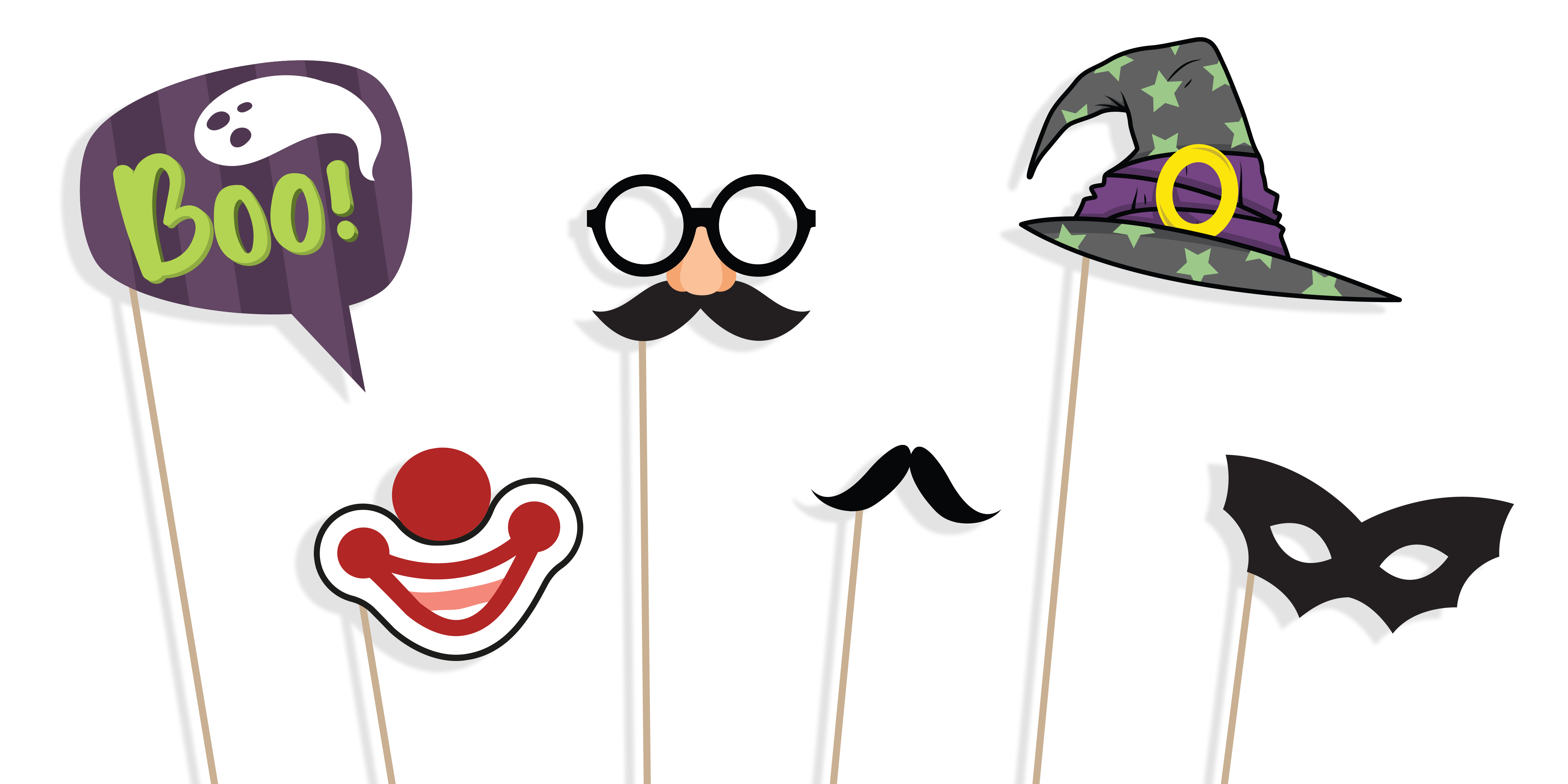 A "boo" sign, a witch's hat, some funny masks, and a mustache.
Photo Booth Props #3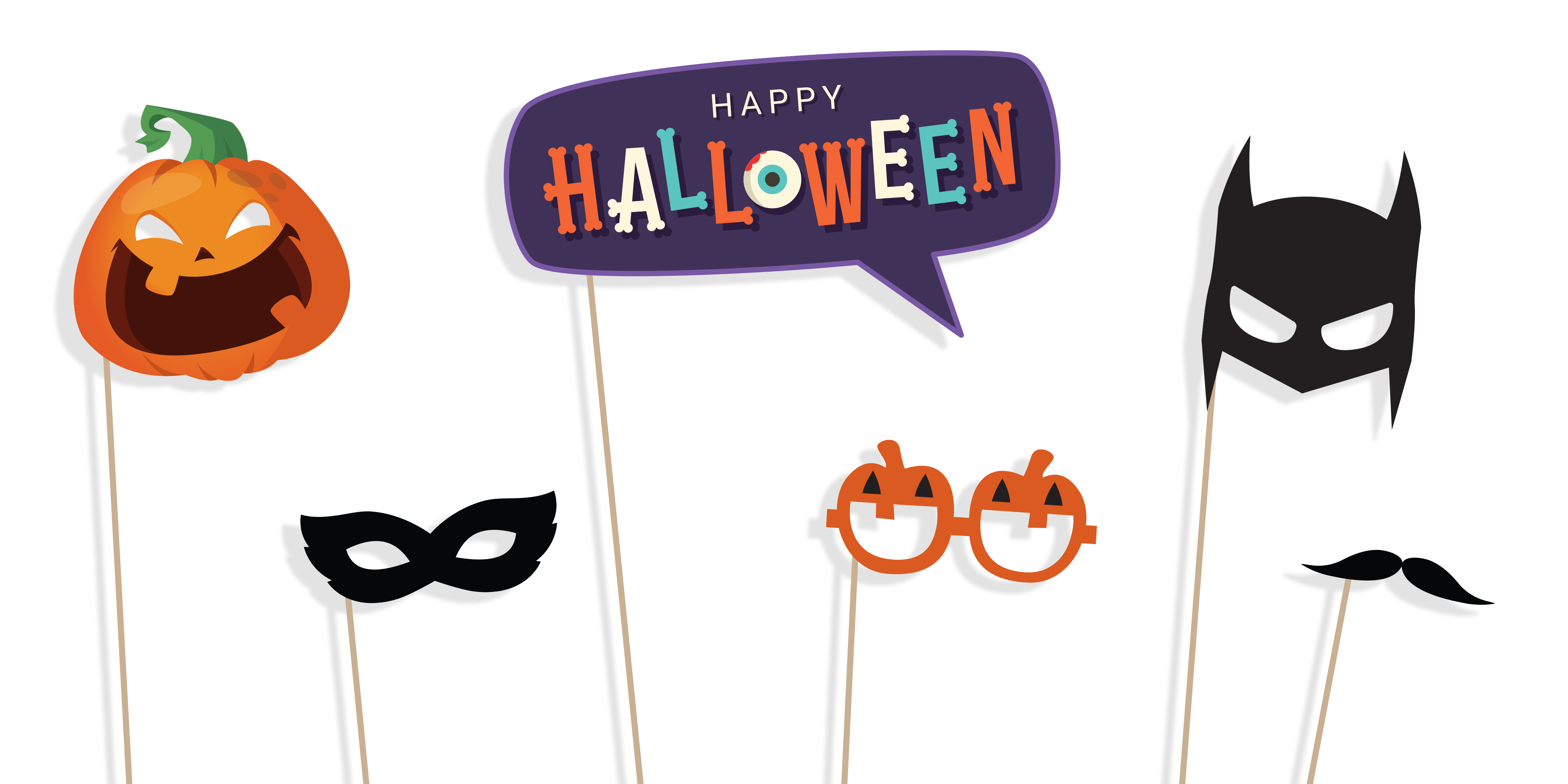 A pumpkin head, a "Happy Halloween" sign, a Batman mask, some glasses, and a mustache.
Photo Booth Props #4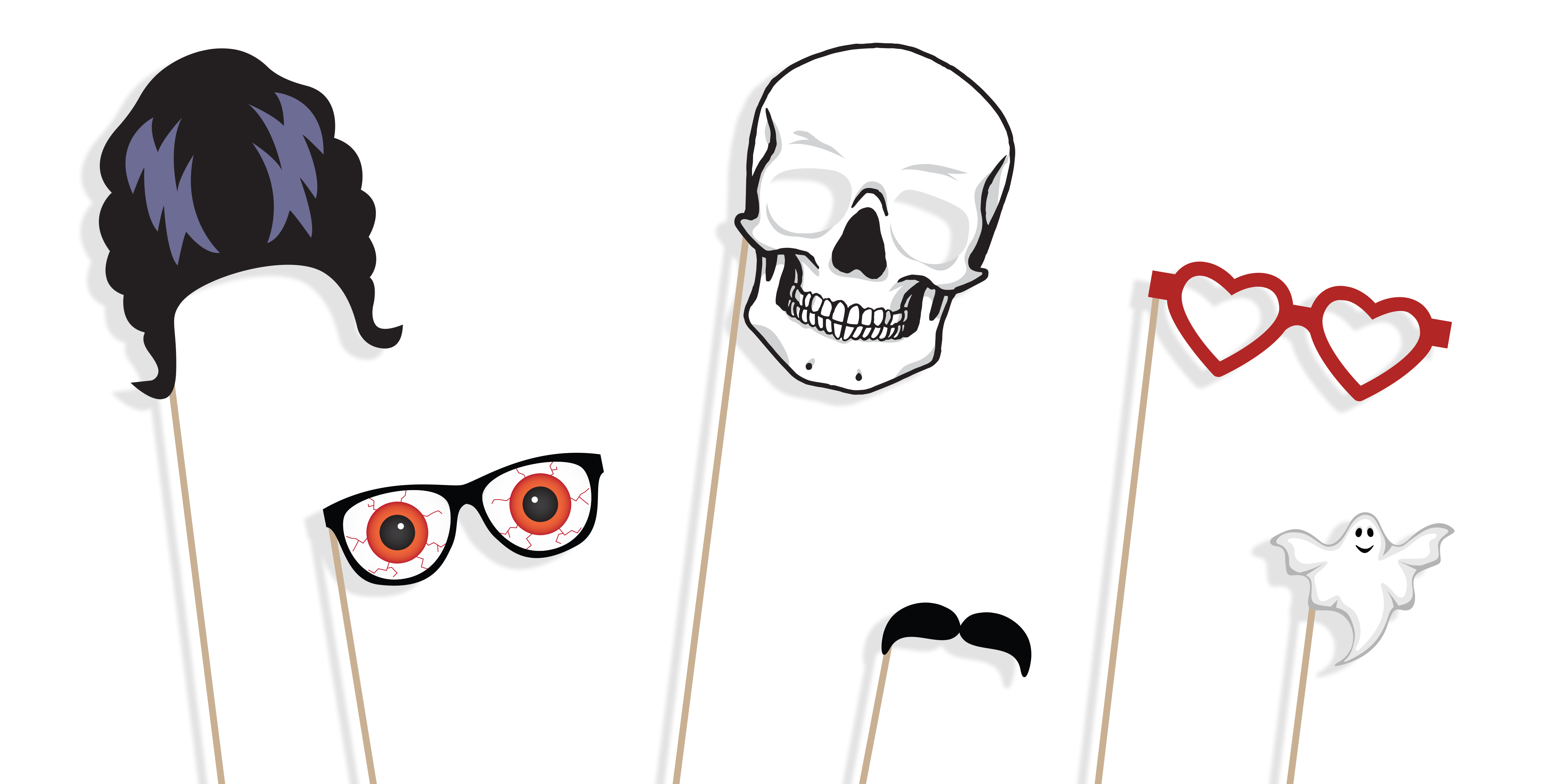 The Bride of Frankenstein's hairdo, a skull mask, some funny glasses, a mustache, and a ghost shoulder-sitter.
Halloween Photo Booth Prop Downloads


We hope you liked the props! If you used them at a party, let us know how it went in the comments! If you're looking for actual, physical props, we can help! Check out all of our costume accessories at HalloweenCostumes.com.