Dorothy Costume Ideas
Whether you've seen the movie, read the classic storybook, or both, you've probably spent some time day dreaming about playing the role of Dorothy. We've gathered our favorite costume options so that you can see all of the stylish and unique possibilities available for making your dream a reality. Find the right look to match your own unique sense of style!
Trendy Dorothy T-Shirt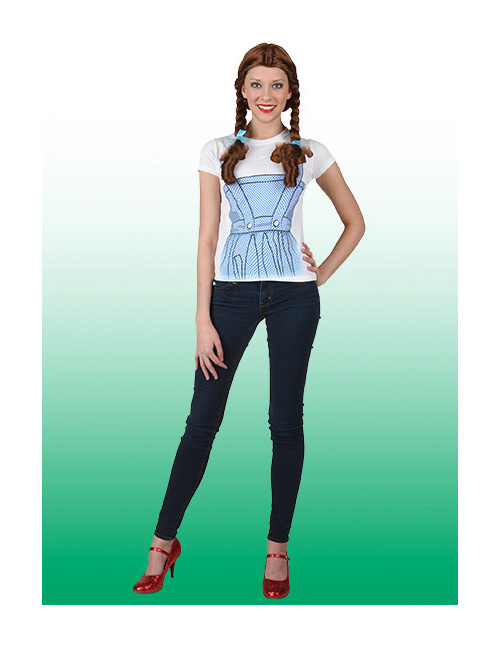 Dorothy can be stylish in a dress or a pair of tight, dark jeans. Keep it casual, yet trendy, by pairing your favorite pair of jeans with a costume tee and some red heels. This cute outfit will make skipping arm in arm with your Oz friends a whole lot easier!
Classic Dorothy Costume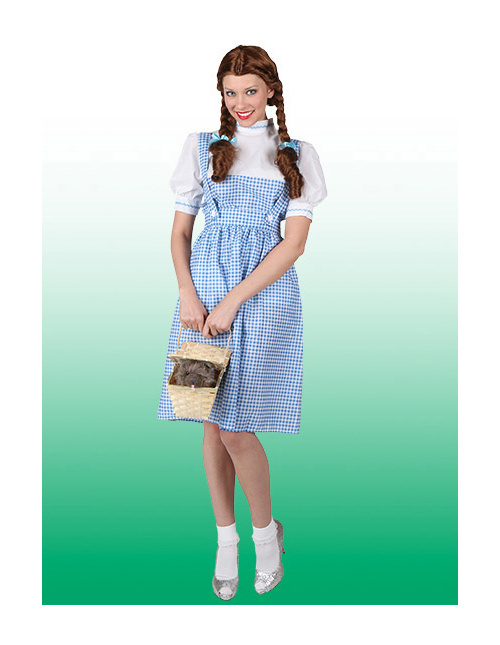 You can never go wrong with the classic option! Everyone always recognizes the signature blue gingham dress, twin braids, and a wicker basket with little dog inside. There will be no need to answer the question, 'who are you supposed to be?' when you choose this perfect storybook look!
Sexy Dorothy Costume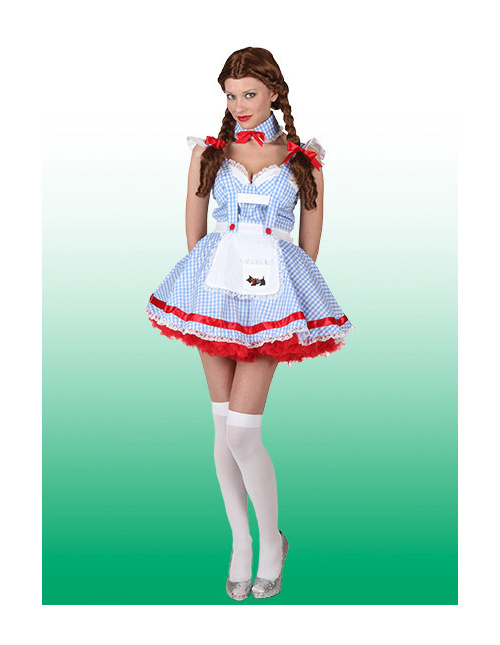 There's no denying that gingham always looks great, but when you add adorable red trim and an apron outlined with lace, the gingham becomes gorgeous. The attached button suspenders, separate collar, and ruffled sleeves makes it look like she is about to go yodeling in the Swiss Alps.
Adult's Dorothy Costume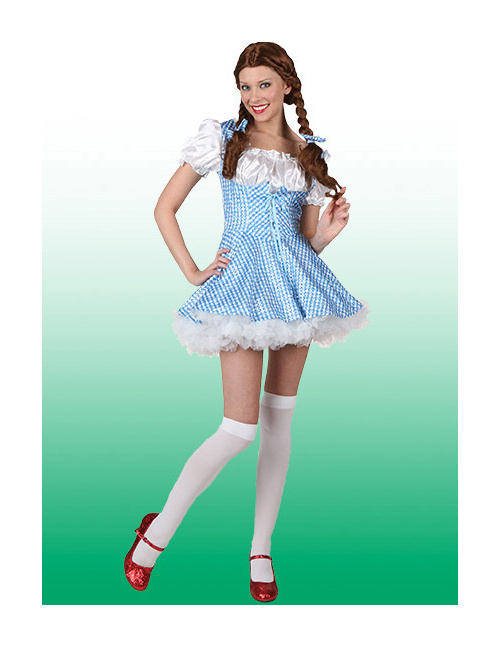 Oz is a colorful world with a yellow brick, a field of bright red poppies, and a horse that changes color. What if Oz was not only vividly colorful but also sprinkled with glitter? Glam up the gingham by adding some glitter to your Dorothy dress! The sequined dress and sparkly shoes will make for a dazzling combination!
Dorothy Costume Accessories
It's all in the details! Put the finishing touch on your Dorothy costume with these essential accessories. From braids to bows, from head to toe, we've picked out the best pieces to make you look like a dead ringer for Dorothy! Being your favorite storybook character doesn't happen every day, so make sure you get the most out of the experience by completing your look right.
Toto in a Basket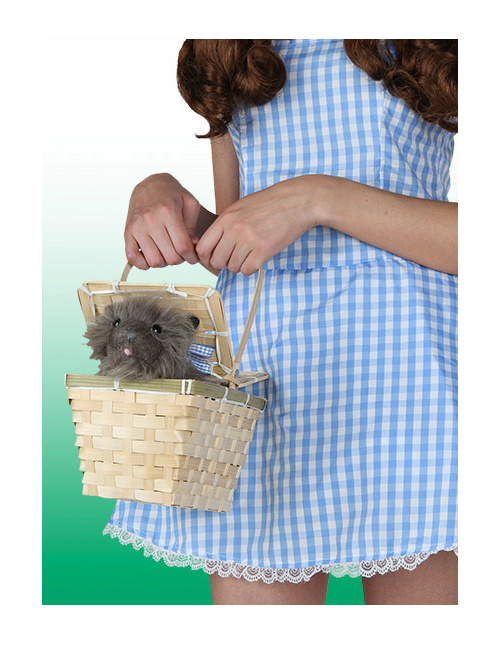 Oh Toto! That little fur ball really knew how to fluster Miss Gulch. Dorothy's faithful companion is an instigator, but quite the cutie. Tote around Toto in your wicker basket and let him peek out. He promises not to bark or bite Miss Gulch!
Hair Bows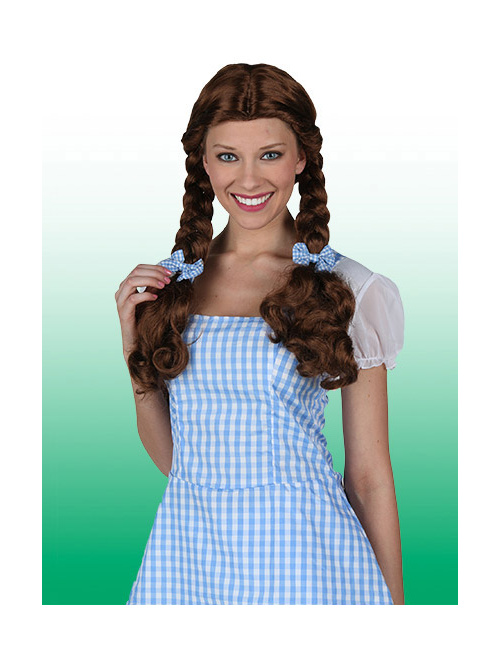 Be girly in gingham from head to toe! These hair bows will match your stockings and your dress. Attach them to your real hair or a wig.
Gingham Bow Stockings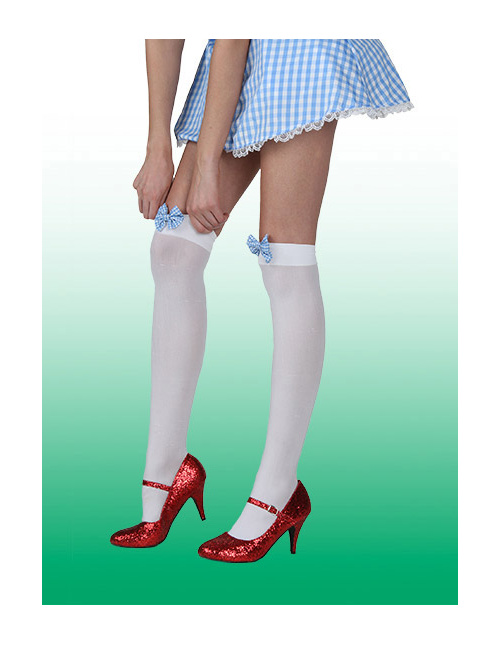 How many girls do you know match their socks to their dress? It's a great way to take your look to the next level, and now it's easy thanks to these adorable stockings! They have blue gingham bows sewn onto them so they will match your costume perfectly.
Ruby Red Shoes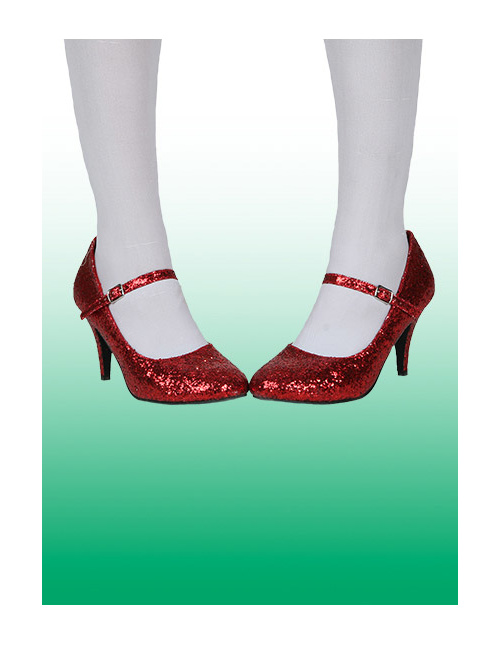 Did you know that Judy Garland (the actress who played Dorothy) was only 4' 11" tall? Of course, they had to put the girl in a pair of heels! The ruby red shoes helped make Dorothy the iconic figure she is today, so you need them to complete the look. Now all you need is a yellow brick road and you'll be clickin' your heels all the way to the Wizard.
Dorothy Couples Costume Ideas
Follow the yellow-brick road... together! Dorothy may be the star of the show, but her companions helped make her adventure memorable. Choose your favorite character to partner with for an adorable couples costume! We've picked our favorites to give you a few ideas, but with a story as timeless as this you almost can't go wrong. After all, Dorothy made friends wherever she went, so you'll have a friendly face at your side no matter who you choose!
Wizard of Oz and Dorothy Costumes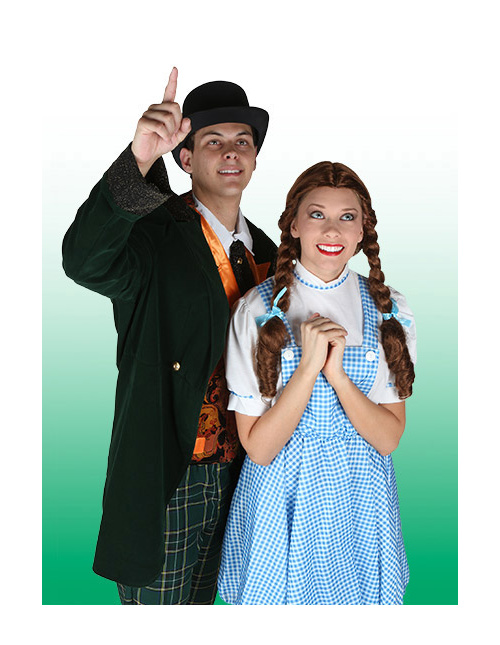 The Wizard has every intention of taking Dorothy home to Kansas in a hot air balloon. However, Toto puts a stop to that by jumping out of the contraption. With the help of Good Witch, Dorothy sees that she has always had the power to go home. Home is really just a heel click away!
Dorothy and Scarecrow Costumes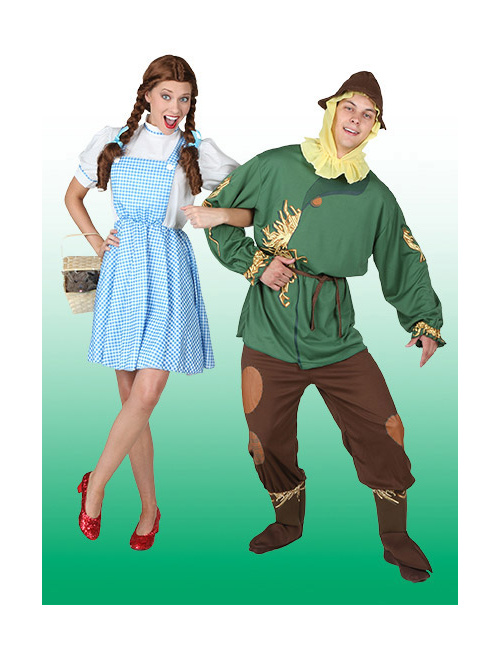 He may be stuffed with straw, but Scarecrow knows how to bust a move. He's up to date on all the new dance fads and loves to spontaneously bust a move! Take a spirited little stroll with Scarecrow on your arm.
Tin Man and Dorothy Costumes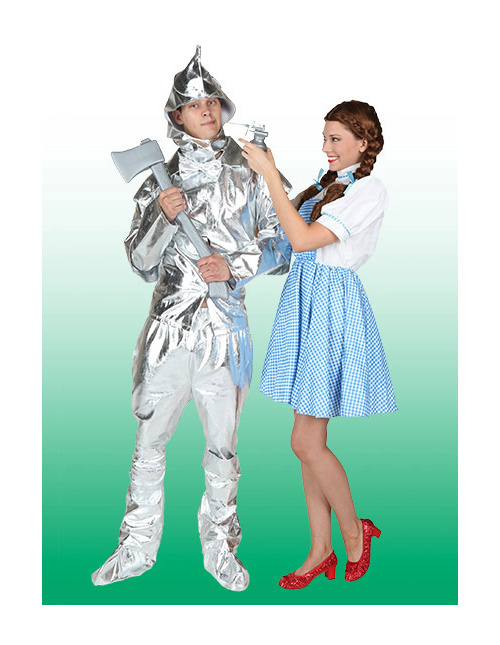 Uh-oh! The Tin Man is feeling a little rusty and can't reach his oil can. Guess you'll just have to come to his rescue. Maybe once you get him to loosen him up he can help you on your way to see the Wizard!
Dorothy and Cowardly Lion Costumes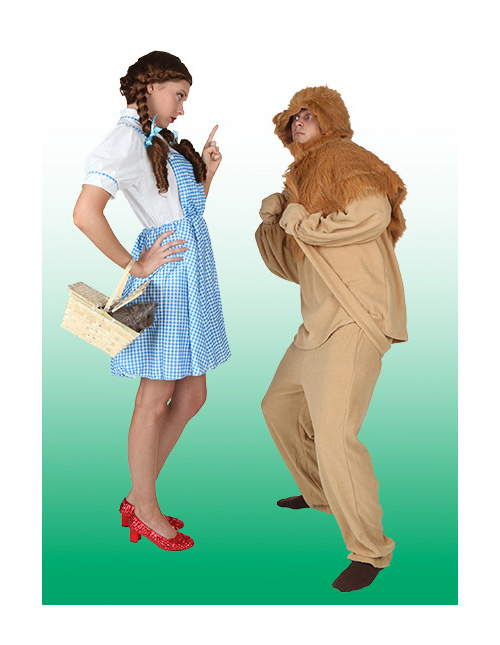 Shame on Cowardly Lion! He only picks on creatures that are weaker than him. Leave it up to Dorothy to fix that. She sasses him back, gives him a slap, and invites him on an adventure to Oz. It never hurts to have a great big lion on your side even if he is a big baby after all!