How to be a Medusa
Imagine looking at someone and turning them into stone? Admit it ladies, we've all fantasized about turning a pesky boy into a gigantic boulder from time to time. Medusa's stone-stunning capabilities were a result of Athena's curse, but we'd like to think of it as more of a talent than a curse! Plus, Medusa's flowing locks were transformed into hissing serpents as part of the hex. How trendy would it be to have a head full of snakes? You could definitely rock the same 'serpent hairstyle' that Medusa sported. It would be like wearing a bunch of lovable pets on your head all day. Sign us up! If you geek out over Greek mythology and secretly daydream about having green scaly skin, then why not transform into Medusa for a night? Let us know if you happen to accidentally turn a 'frenemy' into a rock sculpture!
How to pose for pictures in your Medusa Costume
Gorgon Gorgeous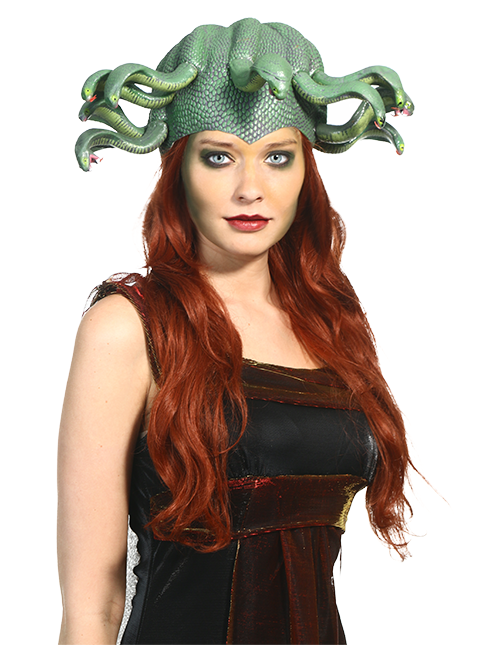 Mythical Maiden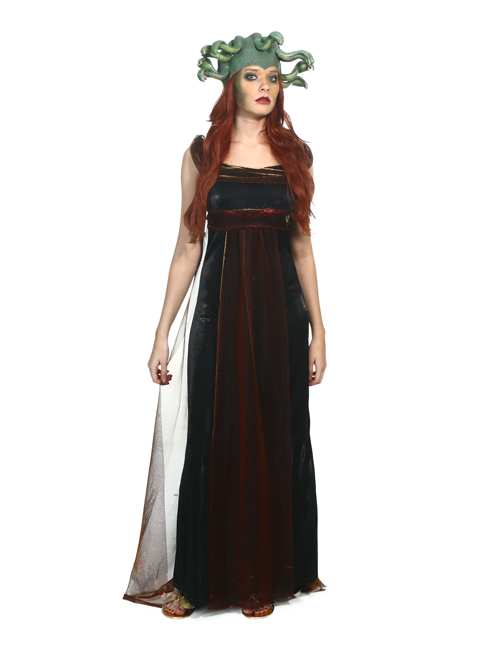 Seductive Snake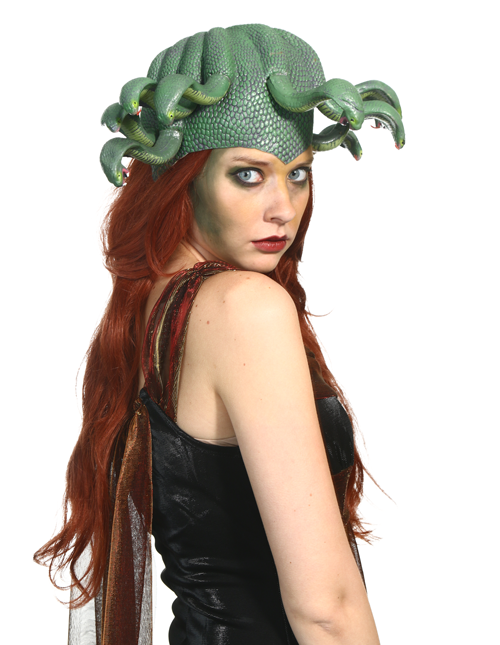 Stone Cold Beauty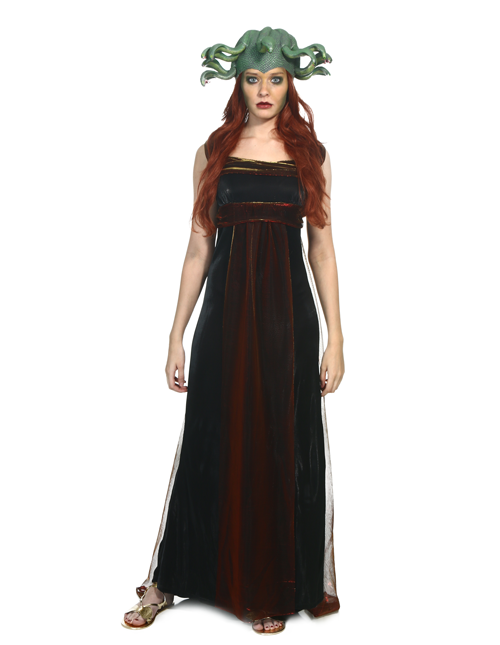 Medusa was once a beautiful maiden before her unsightly transformation; despite her snake hair that beauty still remains which you will show as you pose for pictures dressed as the mythical character. Gaze directly into the camera and pretend like you're turning the photographer into stone. This pose will showcase your intensity. You can also choose to look statuesque while you show off your gorgeous costume. Use the attached cape to your advantage while posing. You should also work your snake headpiece! Glance over your shoulder and the serpents will look as though they're ready to strike. Lastly, Medusa's fierceness is undeniable. Captivate your audience with your eyes. Remember, your eyes are your weapons!
Battle Between Medusa and Perseus
Medusa vs Perseus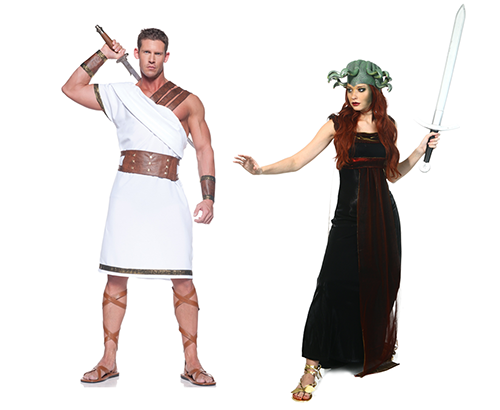 Labyrinth Showdown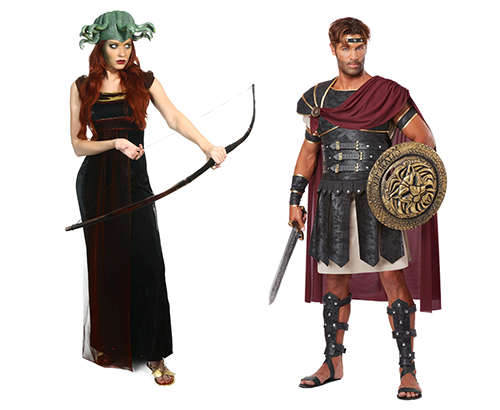 The battle between Medusa and Perseus was epic! Ancient artists frequently used the battle to create stunning works of art and contemporary artists still use the battle for creative inspiration. Now the battle will serve as inspiration for your couples pose. Have Perseus hold his sword and look directly at the camera. Hold your sword accessory as if you were keeping him at bay. If you want to opt for a bow and arrow instead of a sword, we suggest having your date dress as a gladiator. Look at him out of the corner of your eye as if you were going to attack!