There are many reasons to wear a character costume from a popular movie or TV series. Perhaps you're looking for a cosplay costume to wear to a local convention, or you want to be a recognizable character on Halloween night. Maybe your child insisted on a Disney costume party or you're taking part in a local parade. Whatever the reason may be, you'll be happy to know that we have an excellent selection of TV and movie costumes at HalloweenCostumes.com! If you're looking for a burst of inspiration to get you started, here are some of our favorite character Halloween costumes from the big and small screen.
Star Wars Costumes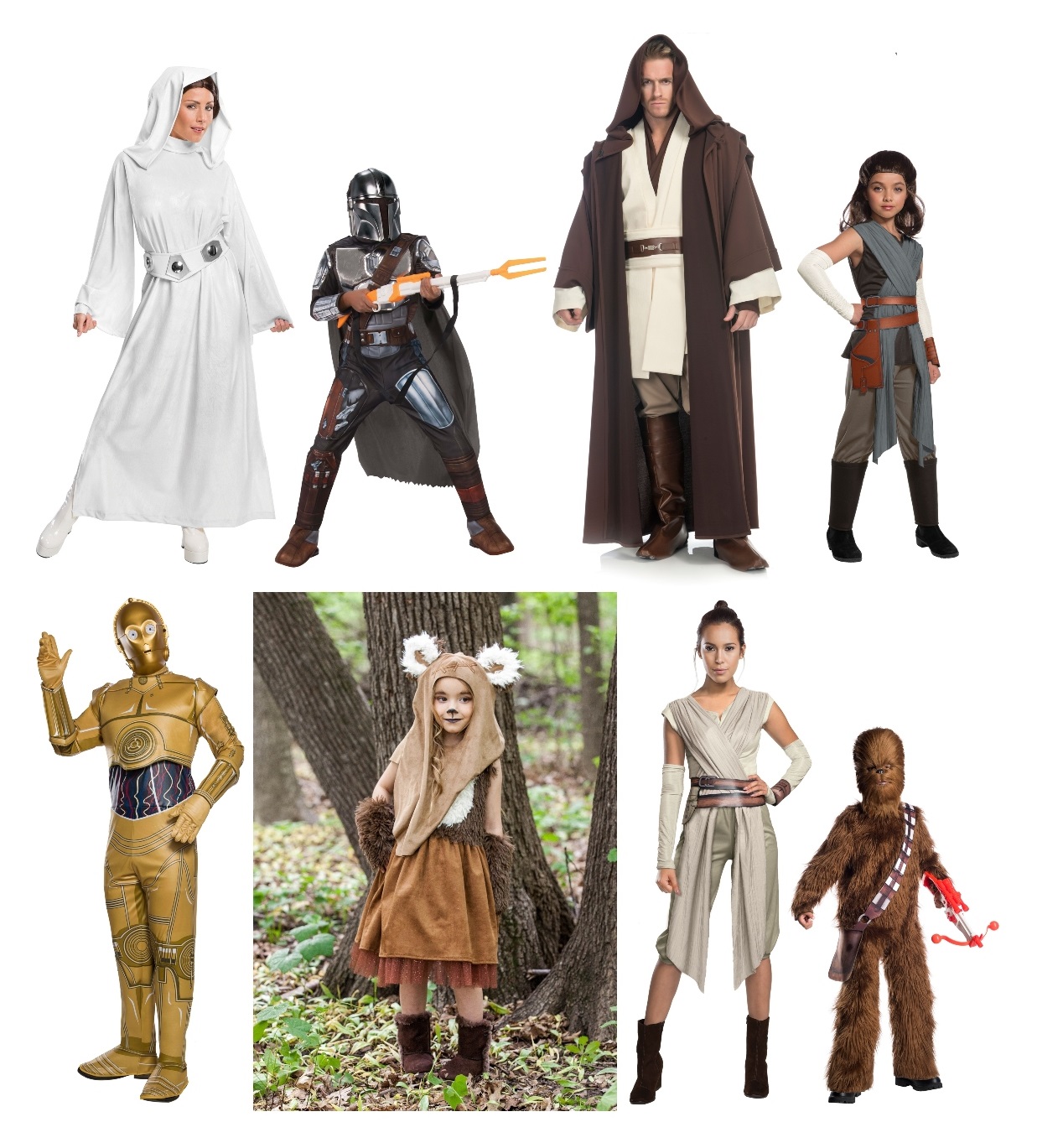 Whether you're going it alone or wearing a group costume with family or friends, there are enough Star Wars costumes to accommodate groups of any size! You can find plenty of outfits from the original trilogy, as well as newer movies and even The Mandalorian costumes from the TV series. Don't forget to take a peek at the adorable Star Wars pet costumes for the furrier family members, and there are plenty of accessories to add the perfect finishing touch. You're going to want to hang onto your Star Wars Halloween costume for any parties or events that may come up in the future!
Disney Costumes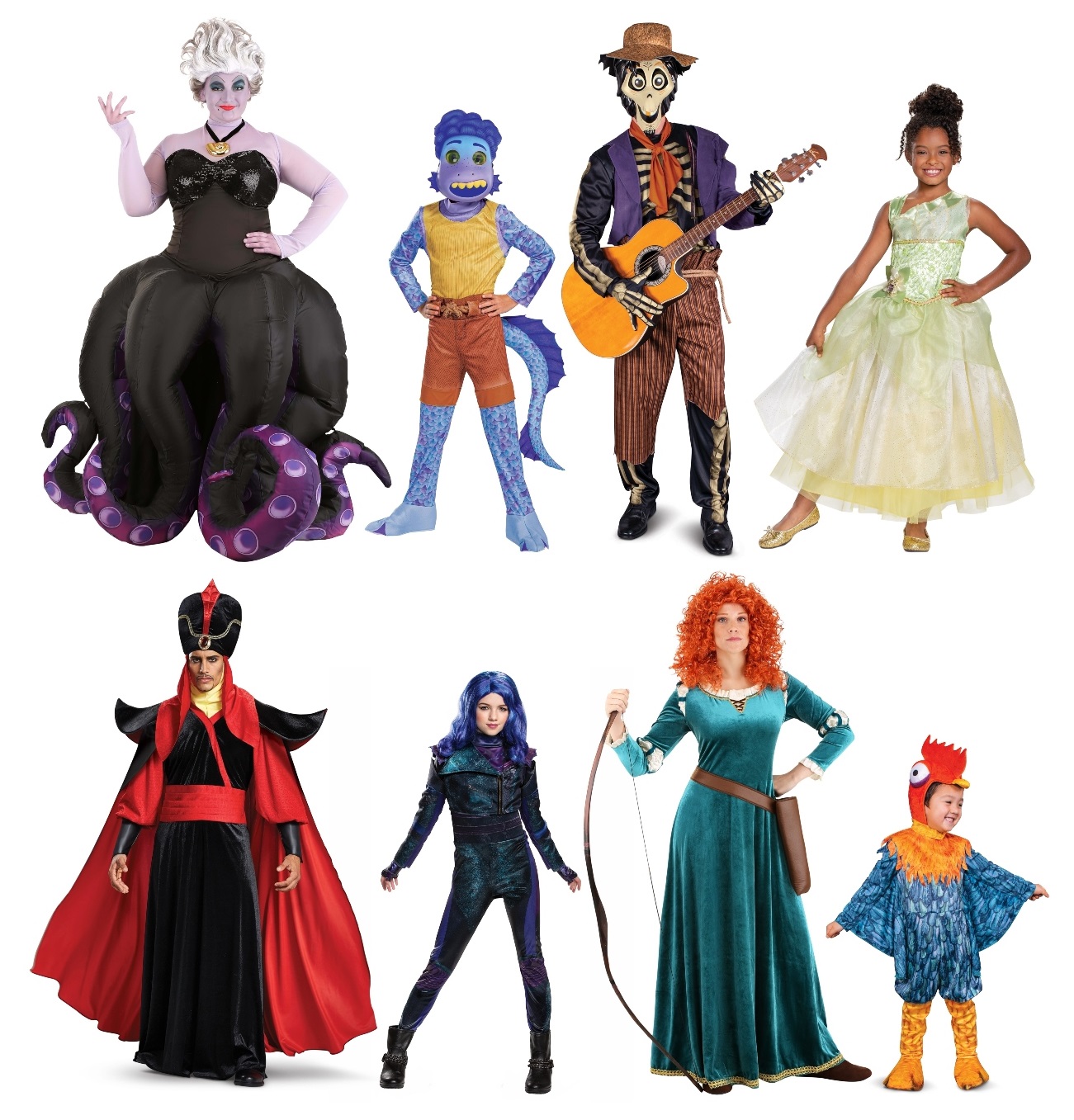 As an entertainment industry powerhouse, Disney contains a plethora of movies and TV series perfect for all sorts of character costumes for cosplay and Halloween. Whether you're into their live-action movies and shows or you're more of a fan of animated or 3D-rendered Disney properties, you'll find more Disney costume ideas than you might expect! Find classic Halloween costumes like Disney princesses and Disney villains, but don't overlook Halloween costumes from new movies like Luca and Raya and the Last Dragon.
Addams Family Costumes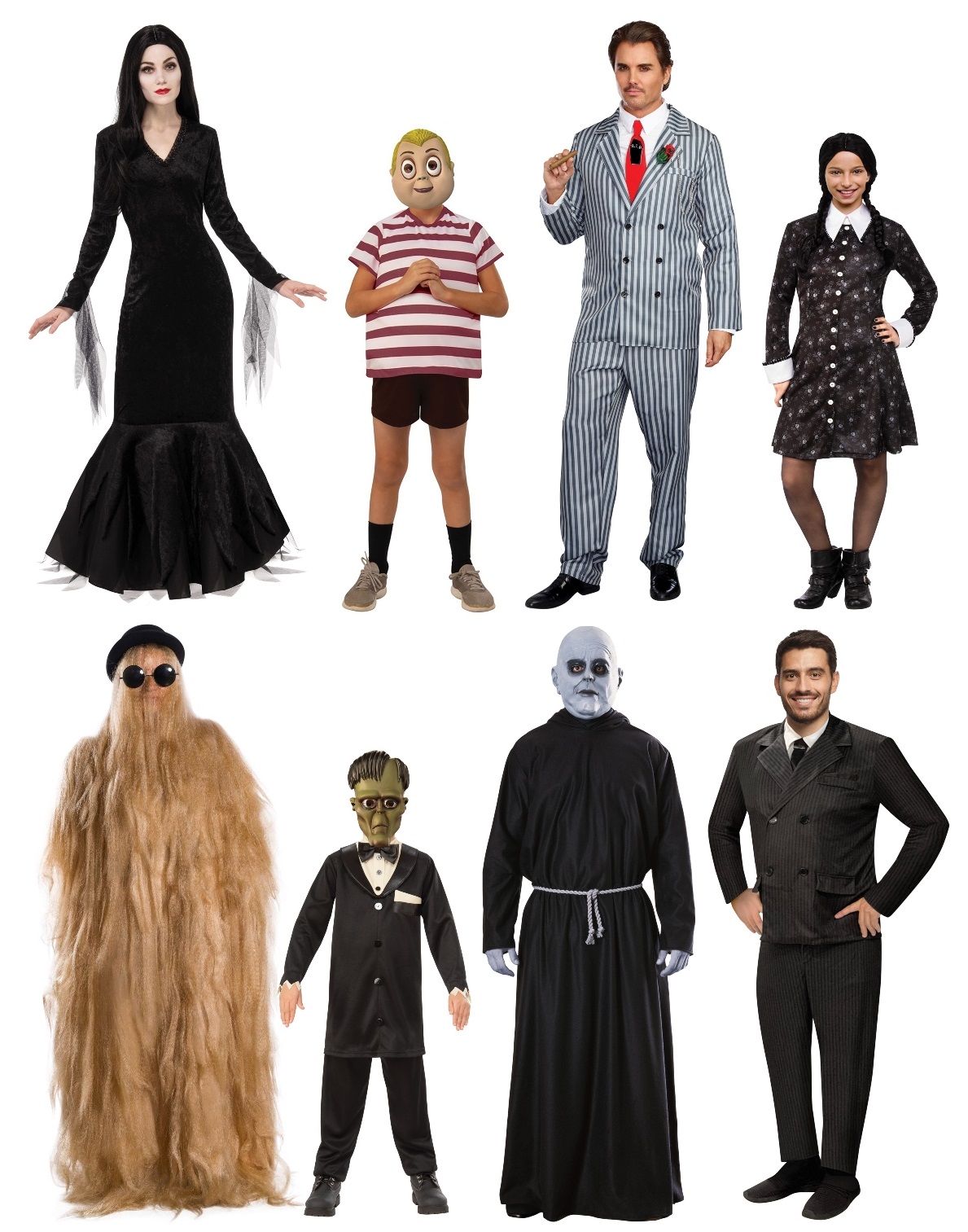 You rang? Well, if you were looking for scary family costumes, you've come to the right place! Our favorite monster family has been in several hit shows and movies, so it's only natural that you might want some Addams Family costumes. You might have to flip some coins or duke it out over a game of Mario Kart to determine who gets to wear the Wednesday costume or the Morticia costume if you're going as a group, but fans of some of the other characters will be delighted to see that those costumes are available as well! Don't forget to bring along a severed hand if you want to have Thing T. Thing along with you.
Harry Potter Costumes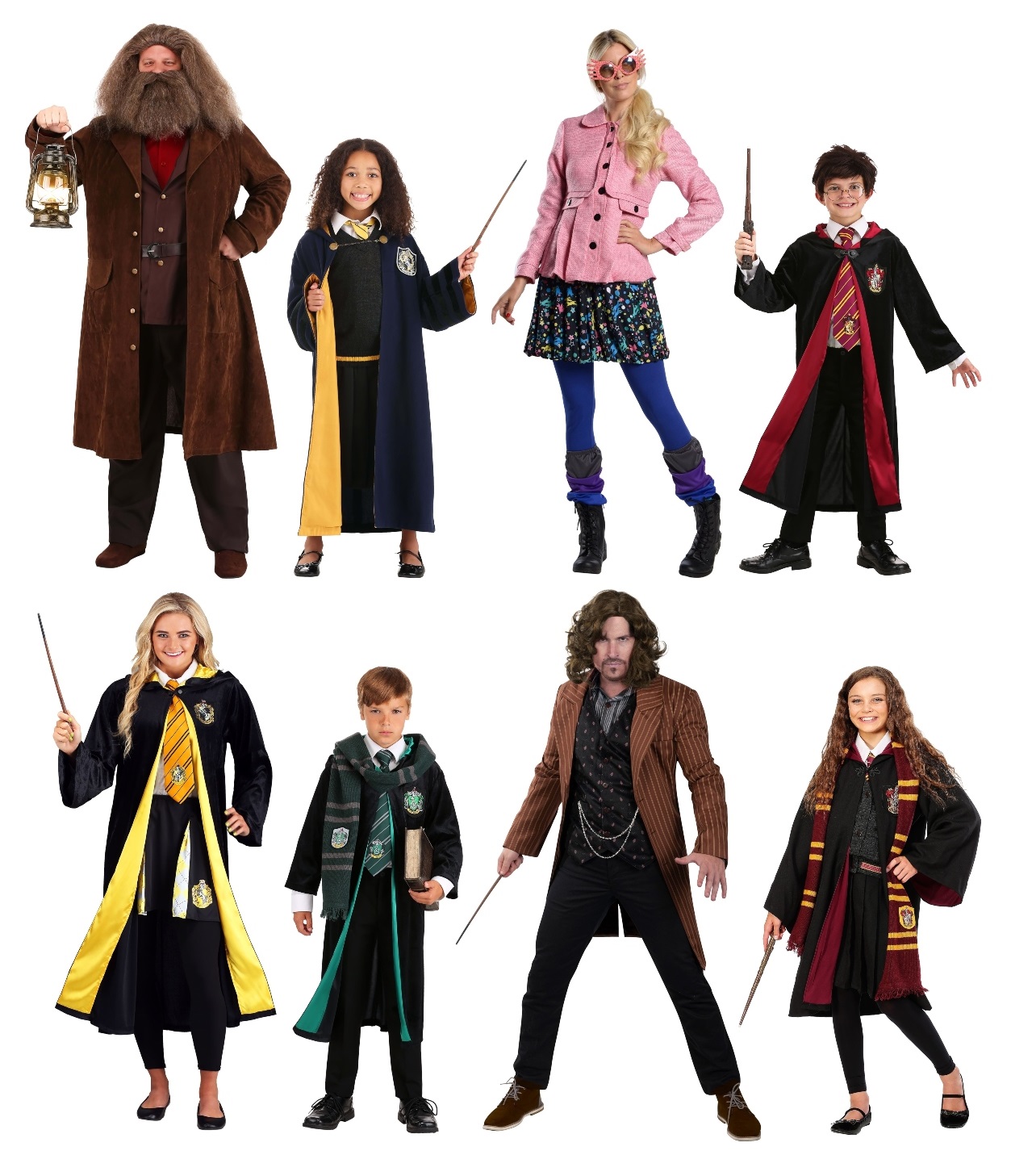 People love dressing up as witches for Halloween, so why not go the magical movie route with some Harry Potter costumes? Cast a spell as a Hufflepuff, Slytherin, Ravenclaw or Gryffindor, or you can even dress like some of the famous characters within the franchise. These movie Halloween costumes are sure to be recognized by many, making them perfect for many events! Don't forget to check out all of the Harry Potter accessories you may want to complete your costume, especially if you're cosplaying at a comic convention. You'll feel much more put-together with a wand, scarf and perhaps a pair of glasses.
Marvel Costumes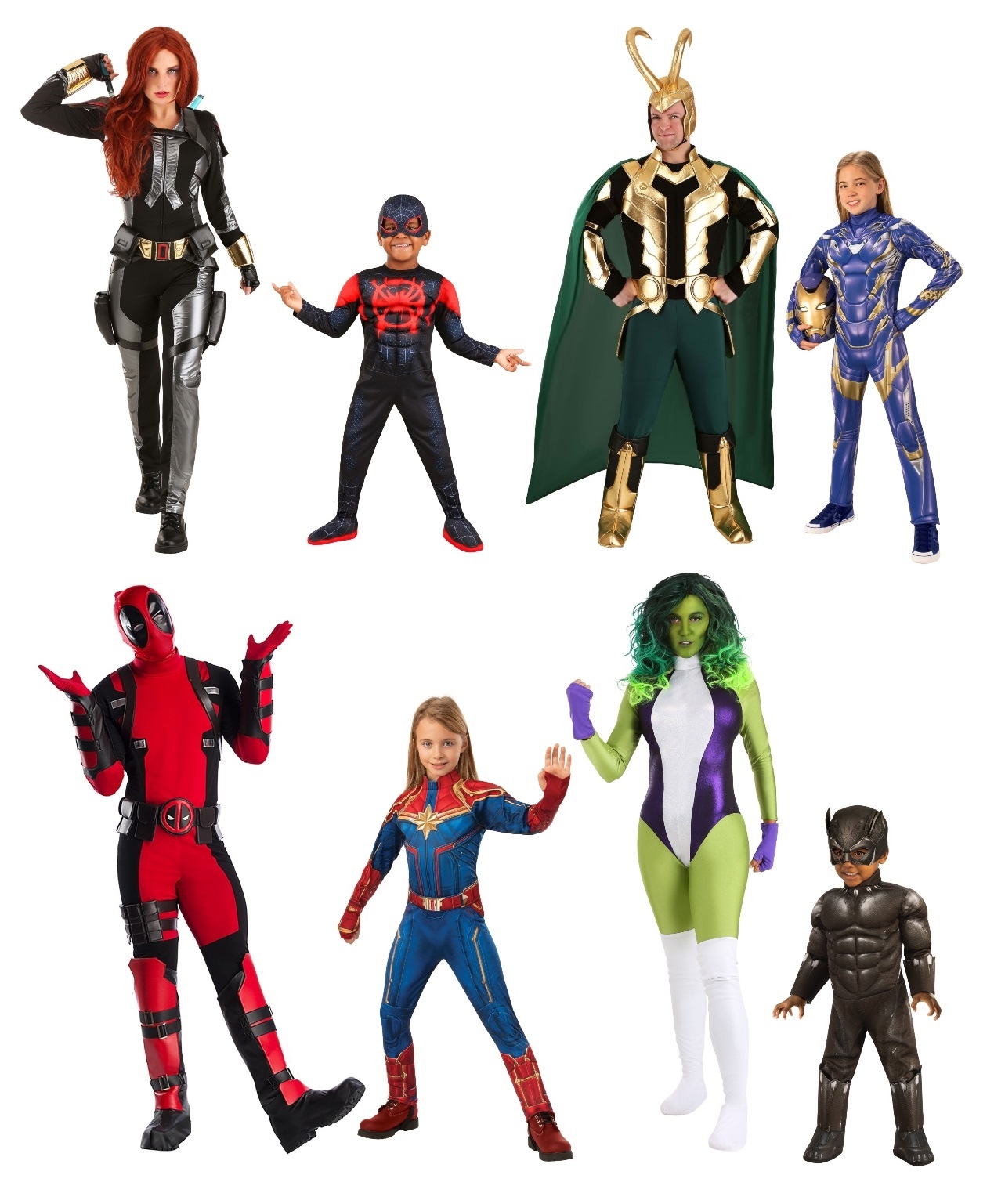 An absolute monster on the big and small screen, Marvel movies and TV series have given us an abundance of movie and TV Halloween costume ideas! As everyone knows by now, the Avengers make a great movie group costume idea, but that's not to say that individuals can't be one of their favorite silver screen heroes. Marvel also has an excellent selection of TV series for Halloween costume inspiration, from WandaVision and Loki to The Falcon and the Winter Soldier and She-Hulk. Wear these Marvel costumes for Halloween parties and conventions, or perhaps even superhero birthday parties and parades. People are sure to marvel at your amazing costumes!
Game of Thrones Costumes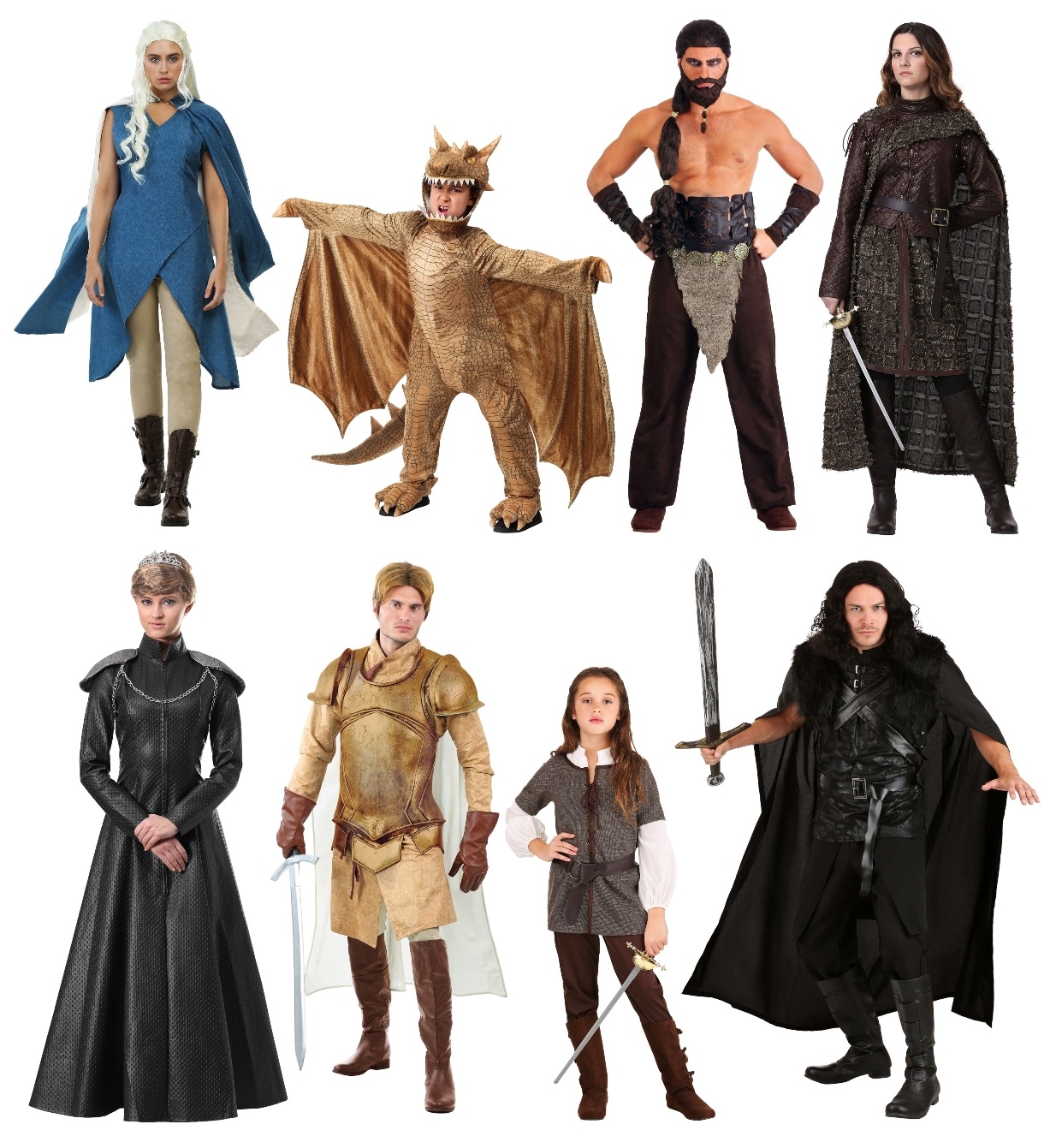 One of the most-watched dark fantasy TV series of all time, Game of Thrones gives us so many epic fantasy costumes for television nerds! You're bound to run into at least one Khaleesi or Jon Snow at most comic book conventions, but why not expand it into a TV group costume? (Or perhaps a couples' costume if you're each others' moon and sun.) Even the kids can get into it with some dragon or wolf costumes. You're definitely going to want to snag one of these Game of Thrones costumes for yourself if you're a fan!
Paw Patrol Costumes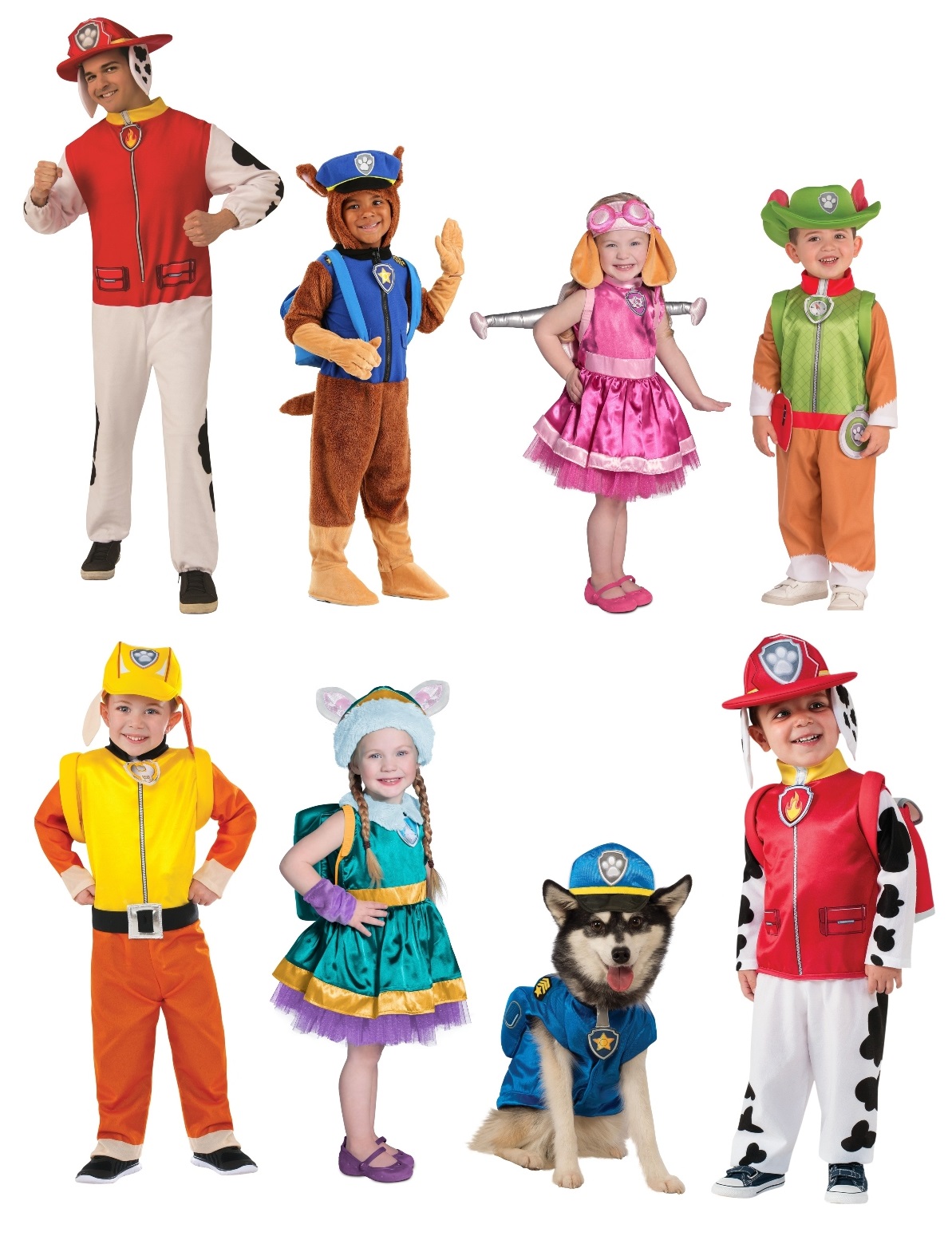 What's not to love about a group of rescue dogs? This popular kids' TV series is bound to be a favorite costume for young children. However, you can find a couple of Paw Patrol costumes for adults as well. Dress up with the kids when you take them out trick-or-treating, and you can even get your pet involved if they like dog costumes too! You might want to hang onto these Paw Patrol outfits after Halloween, as they make excellent dress-up costumes. There's nothing like playing pretend or watching your favorite show while wearing one of these Paw Patrol kids' costumes!
Clueless Costumes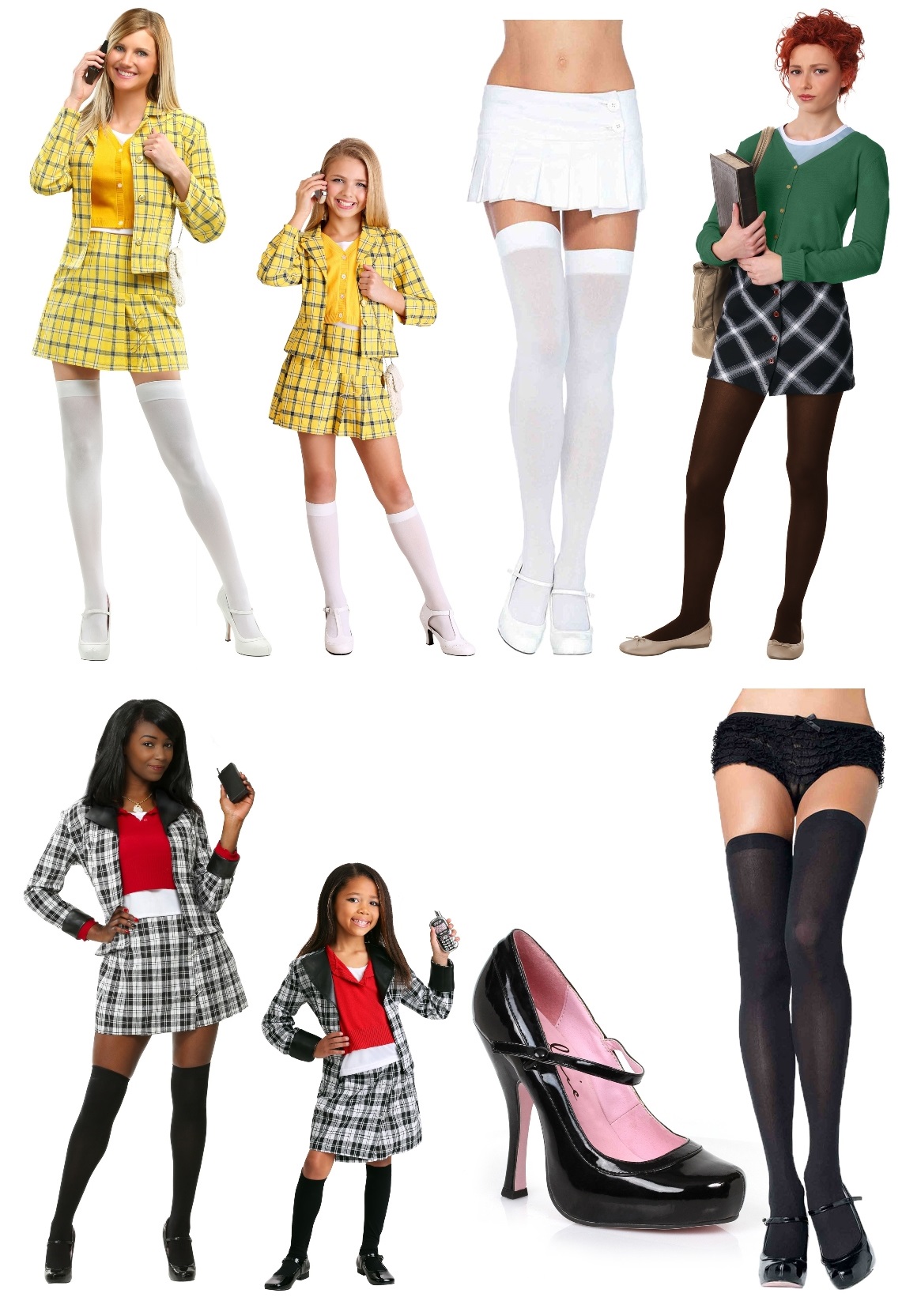 Don't know what costume to wear for Halloween? As if! Get ready for a wave of 90s nostalgia with these Clueless costumes. Cher and Dee's iconic striped jacket and skirt sets are sure to be noticed. Don't forget to pair them with knee-high stockings and baby doll heels or Mary Janes. Also, if you can find one, find a cell phone with an antenna to really bring your look together. (Just make sure not to try driving in platforms!)
Princess Bride Costumes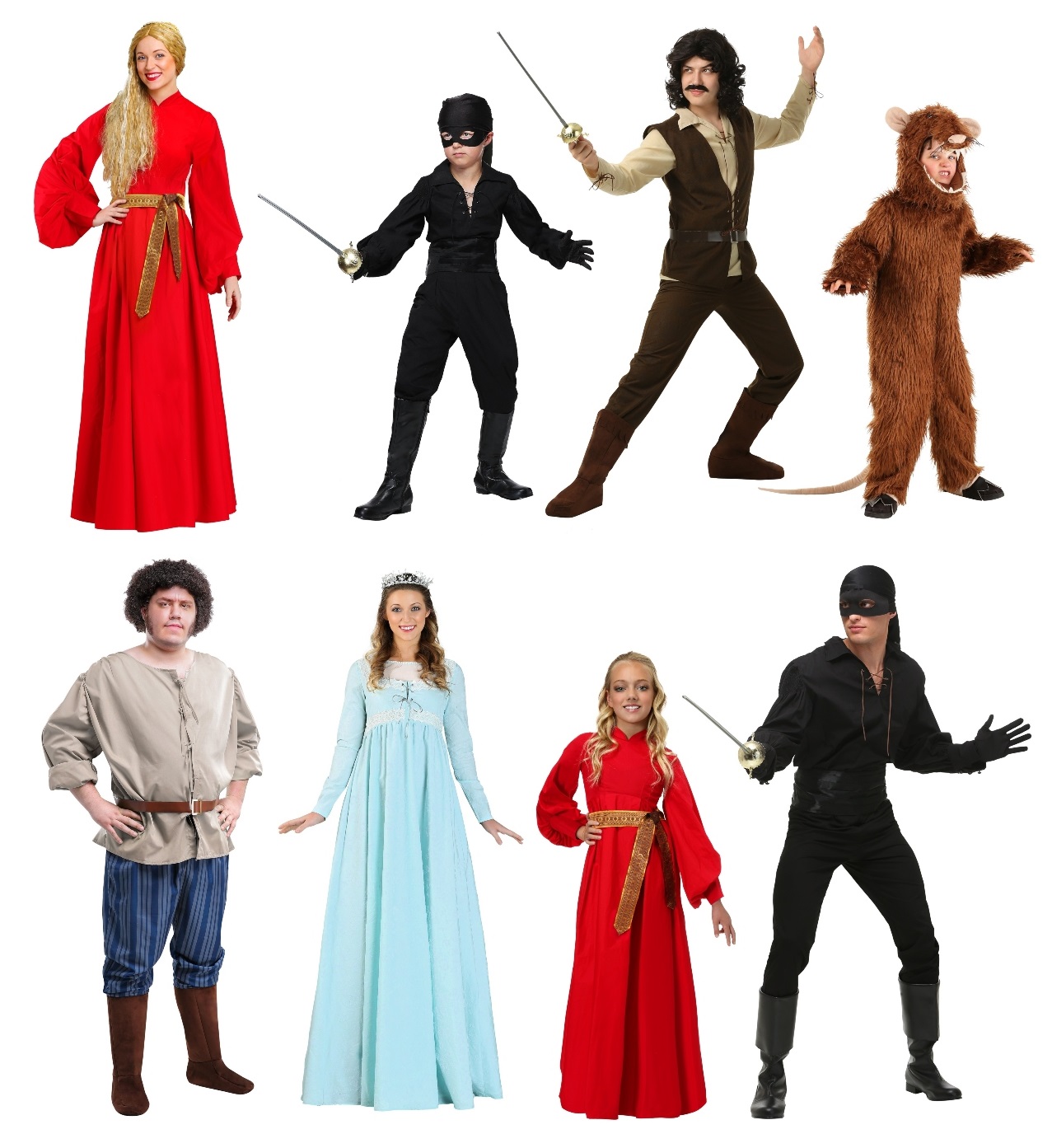 Anyone on the prowl for 80s movie costumes should definitely consider wearing Princess Bride costumes. Fencing, fighting, torture, revenge, giants, monsters, chases, escapes, true love, miracles! This iconic movie has it all! While there certainly are many adult movie costumes here, there are a few for children as well. (And if your kids haven't seen it yet, they should!) Just be sure to keep your favorite Princess Bride quotes at the ready.
Horror Movie Costumes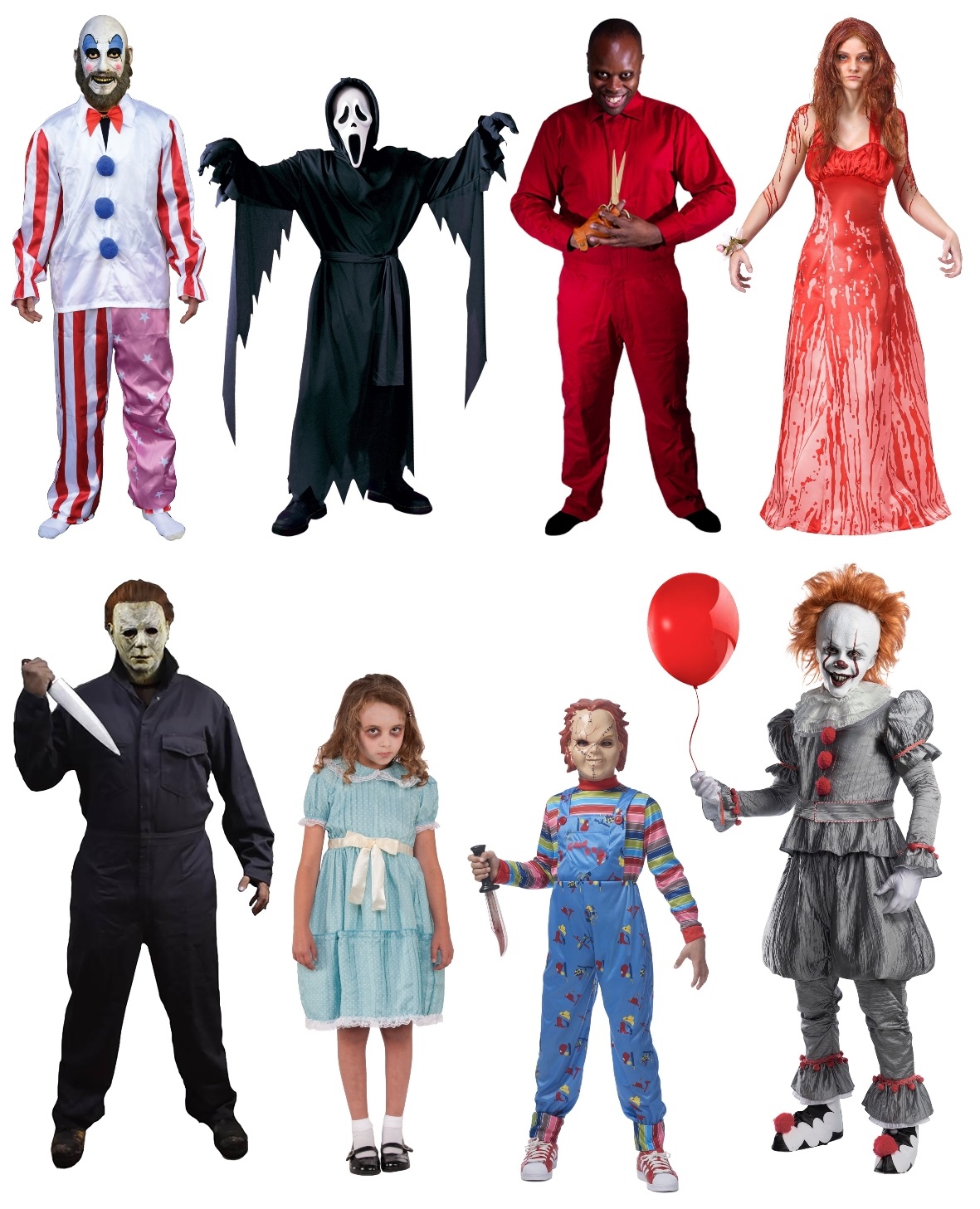 If you're really hoping to have a scary Halloween, never fear! (Or maybe do fear?) We have plenty of horror movie Halloween costumes to keep the screams coming all night long. Adult and kids can all get into the spooky spirit with these scary outfits. You can find the scary twin dresses from The Shining, 90s horror movie classic Ghostface and even a newer Tethered costume from Us. And, of course, don't forget to check out our special effects makeup for any finishing touches.
Karate Kid and Cobra Kai Costumes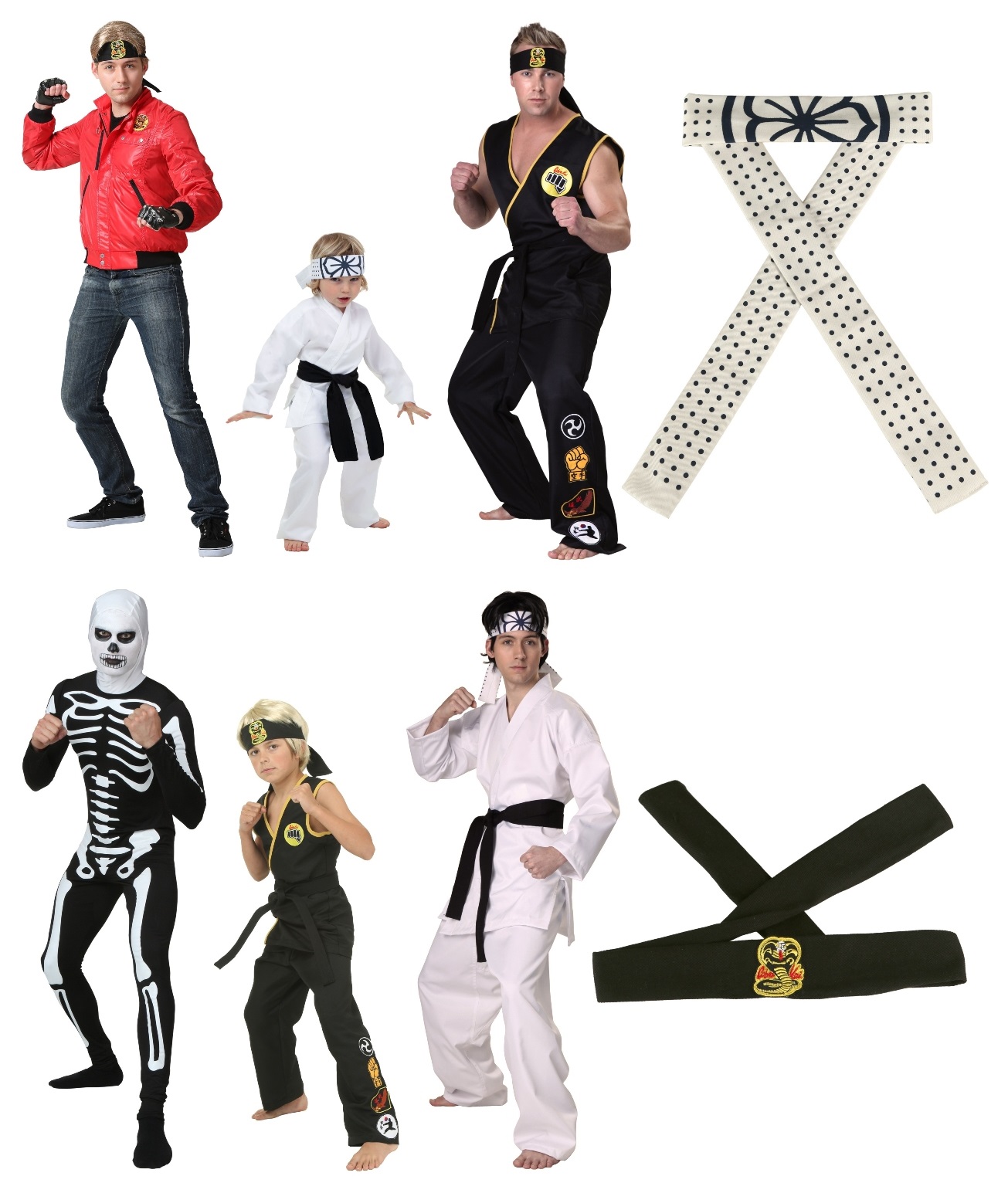 Another classic 80s movie costume, The Karate Kid, got a second wind as the Cobra Kai TV series. We have plenty of karate uniform costumes all the way from toddler to adult, in both the classic Danel San colors as well as the black Cobra Kai version. Also, if you merely want to rock the headband, we have those separately as well! No matter which Karate Kid costume you choose, don't forget to file away some of that Mr. Miyagi wisdom for later.
Top Gun Costumes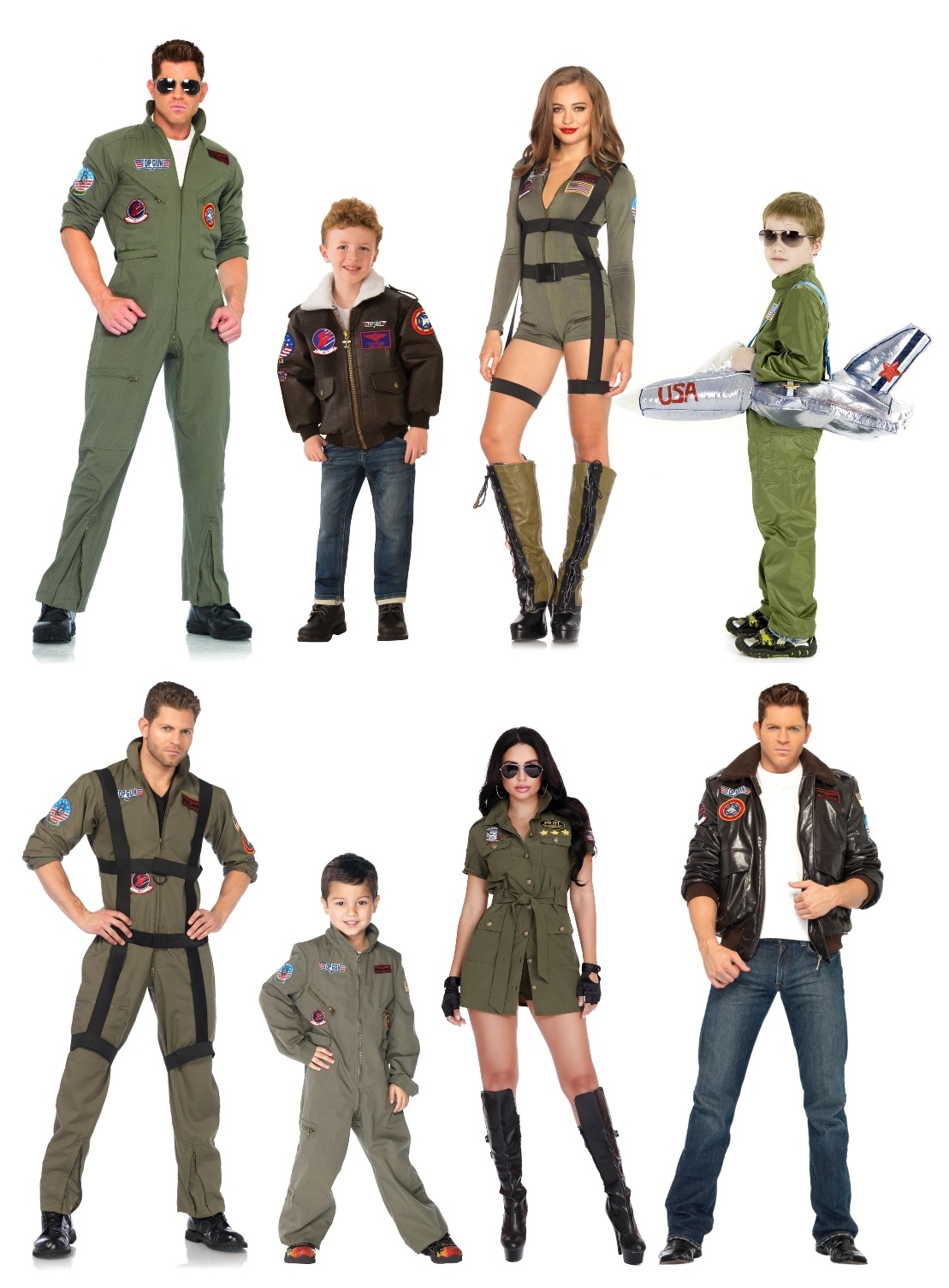 Is it just us, or do we have lots of 80s movie costumes? (We love 80s movies, so it's hard to argue with that!) Top Gun thrilled audiences with aerial battles—as well as a rather sexy beach volleyball montage. If you're looking to snag an olive green flight suit for yourself, we have the Top Gun costumes for you! There's even a bomber jacket with patches if you're looking for a comfortable movie costume that you can wear with jeans. Just know that if you decide to get a Top Gun costume, you can be our wingman anytime.
Ghostbusters Costumes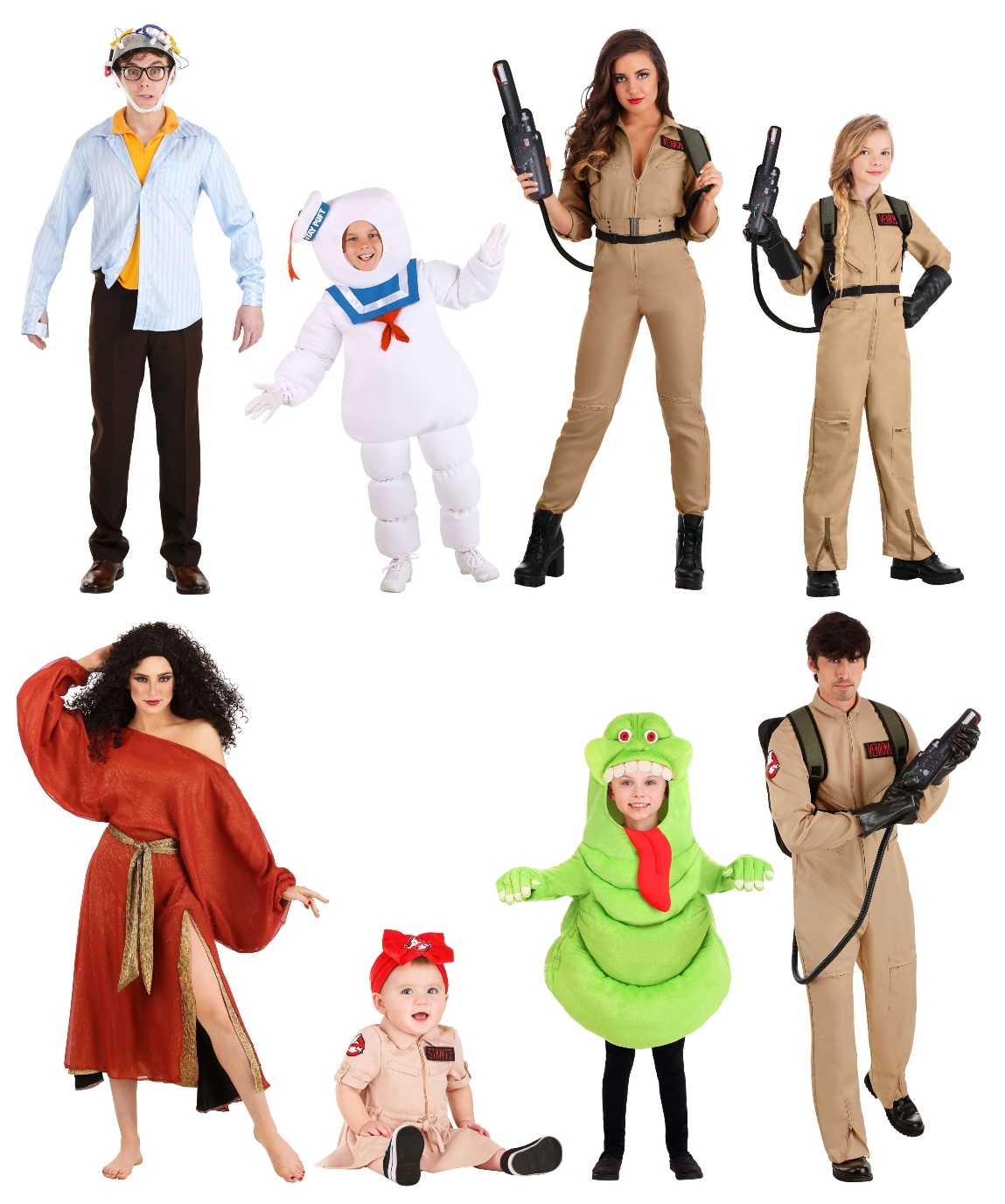 Popular movie costumes like the Ghostbusters are a hit at every Halloween celebration. With a good variety of ghosts and ghostbusters, these somewhat spooky pop culture costumes fit in well with the holiday. However, HalloweenCostumes.com has more than just the run-of-the-mill Ghostbusters costumes! Fans of the original movie will be delighted to see other characters such as Tully, Dana and Zuul as Halloween costumes. You can easily create a large cosplay group costume that's bound to get plenty of pictures!
Trolls Costumes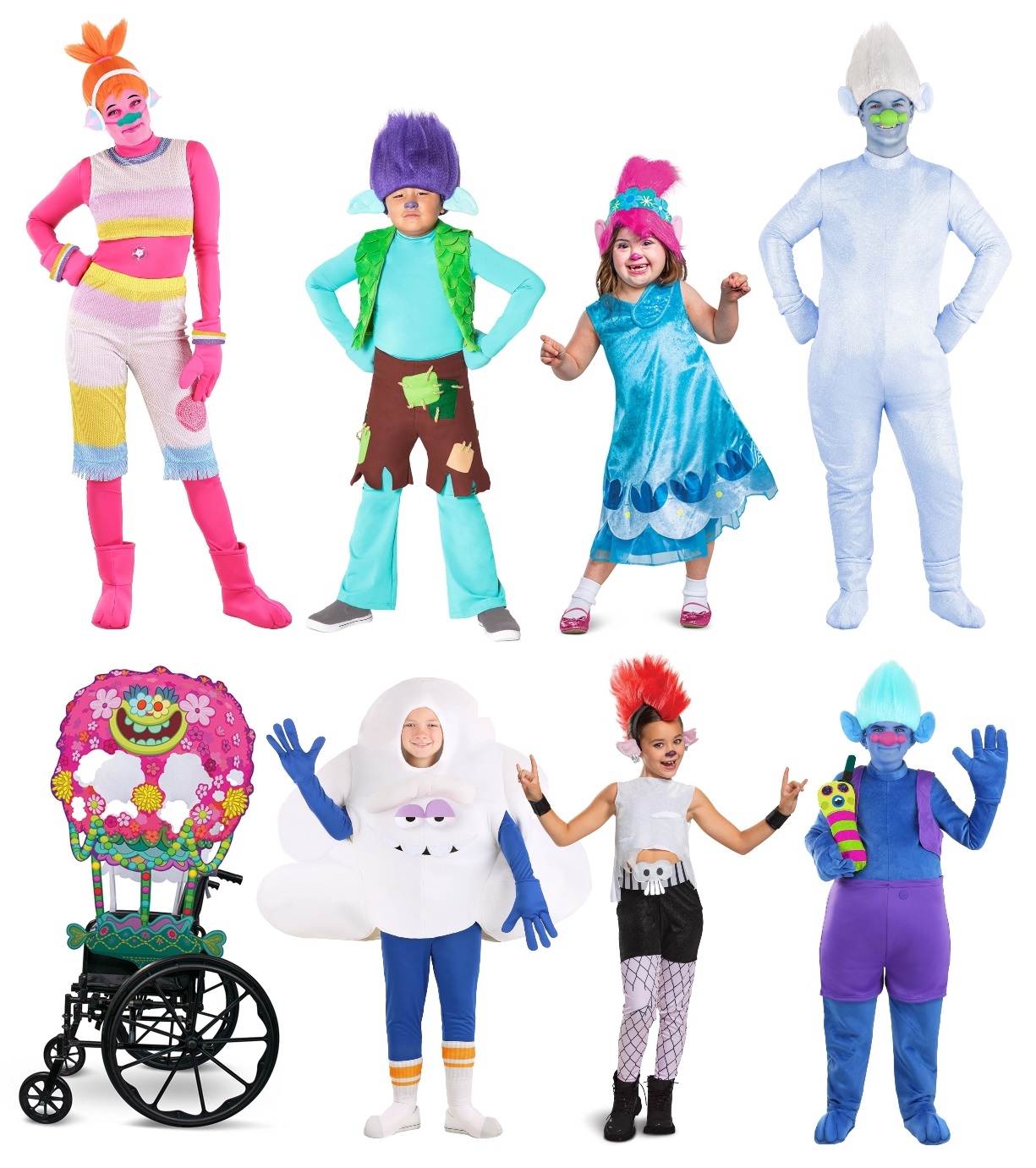 Another one for the kids, the Trolls movies are a popular idea for kids' movie costumes. Not only can you find Branch and Poppy costumes, but you can find other members of the Trolls gang for both kids and adults! There are also inclusive costumes for children with disabilities, including Poppy's hot air balloon. (That's one sweet ride!) Naturally, when wearing these Trolls movie costumes, you're going to be expected to break out into random song and dance.
Black Widow Costumes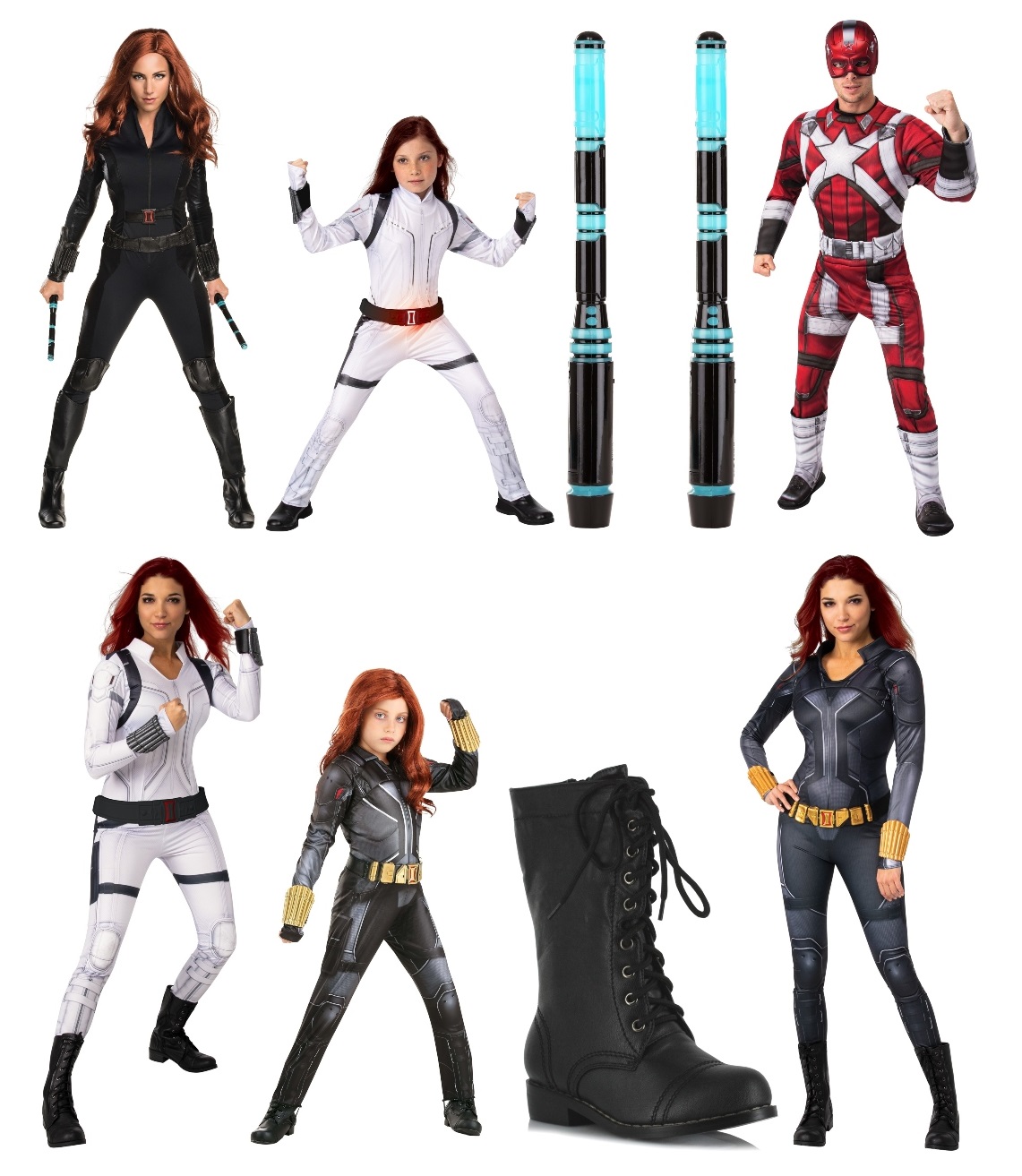 A staple in the Avengers movies, Black Widow is the epitome of a girl power character. Part super-spy, part superhero, she was always at the ready when the team needed her. Naturally, she's a popular superhero movie costume for women and girls. The Black Widow movie also introduced the character Red Guardian, taking this Halloween costume idea from a solo character to a costumed duo! You're going to want to check out all of our cool Black Widow costumes and accessories for your next outing.
Care Bears Costumes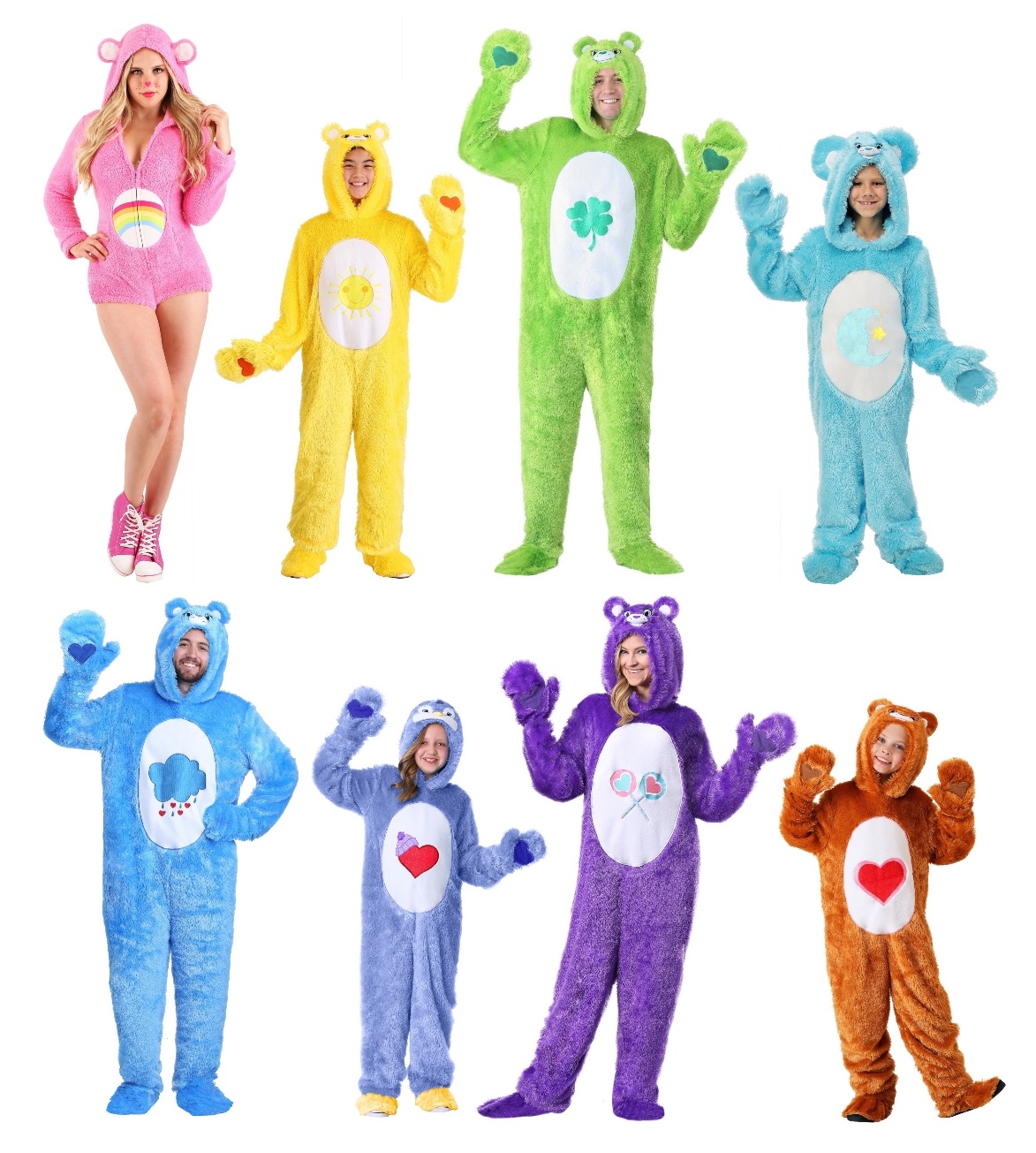 Gather all the colors of the rainbow with these Care Bears costumes! Whether you're looking to match your mood or just wanting to dress like your favorite character, we have Care Bears character costumes for the entire family. Snuggle up with Bedtime Bear or perhaps share some of your candy as Share Bear. These TV costumes for kids and adults are sure to give the best warm hugs.
Space Jam Costumes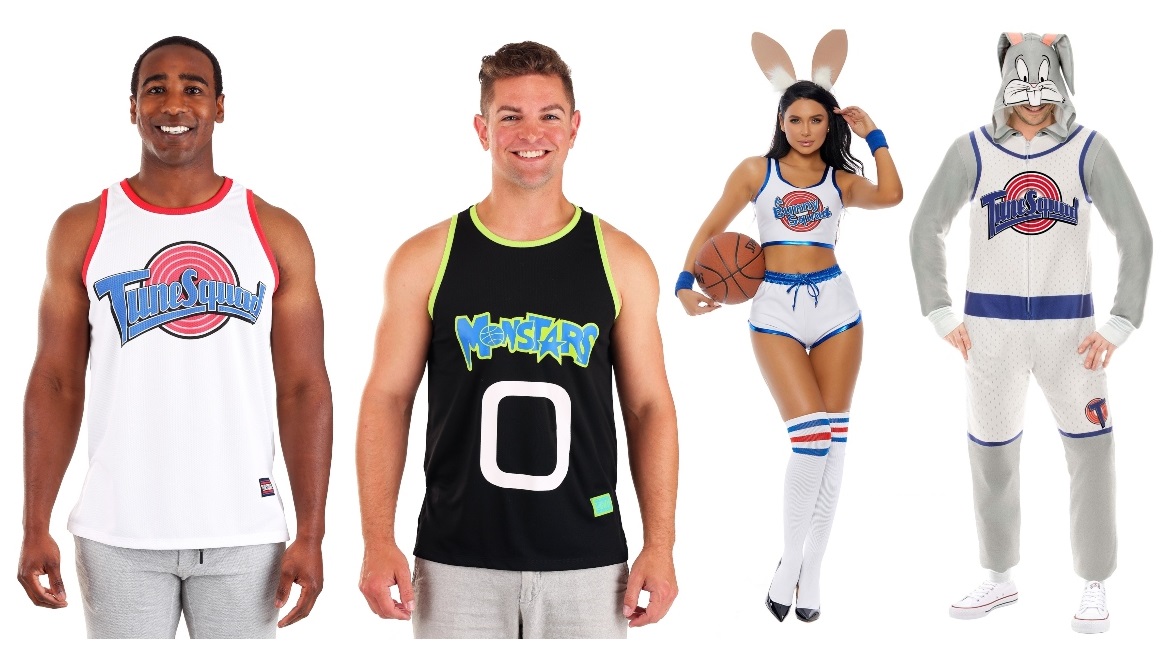 Come on and slam, and welcome to the jam! Now that we have that delightful tune stuck in your head, get ready for these Space Jam costumes! We have basketball jersey tops for the Tune Squad as well as the Monstars, and even some full costumes for adults. These adult movie costumes are sure to bring out some of that 90s nostalgia. Now all you have to do is work on those sweet basketball moves!
DC Comics Costumes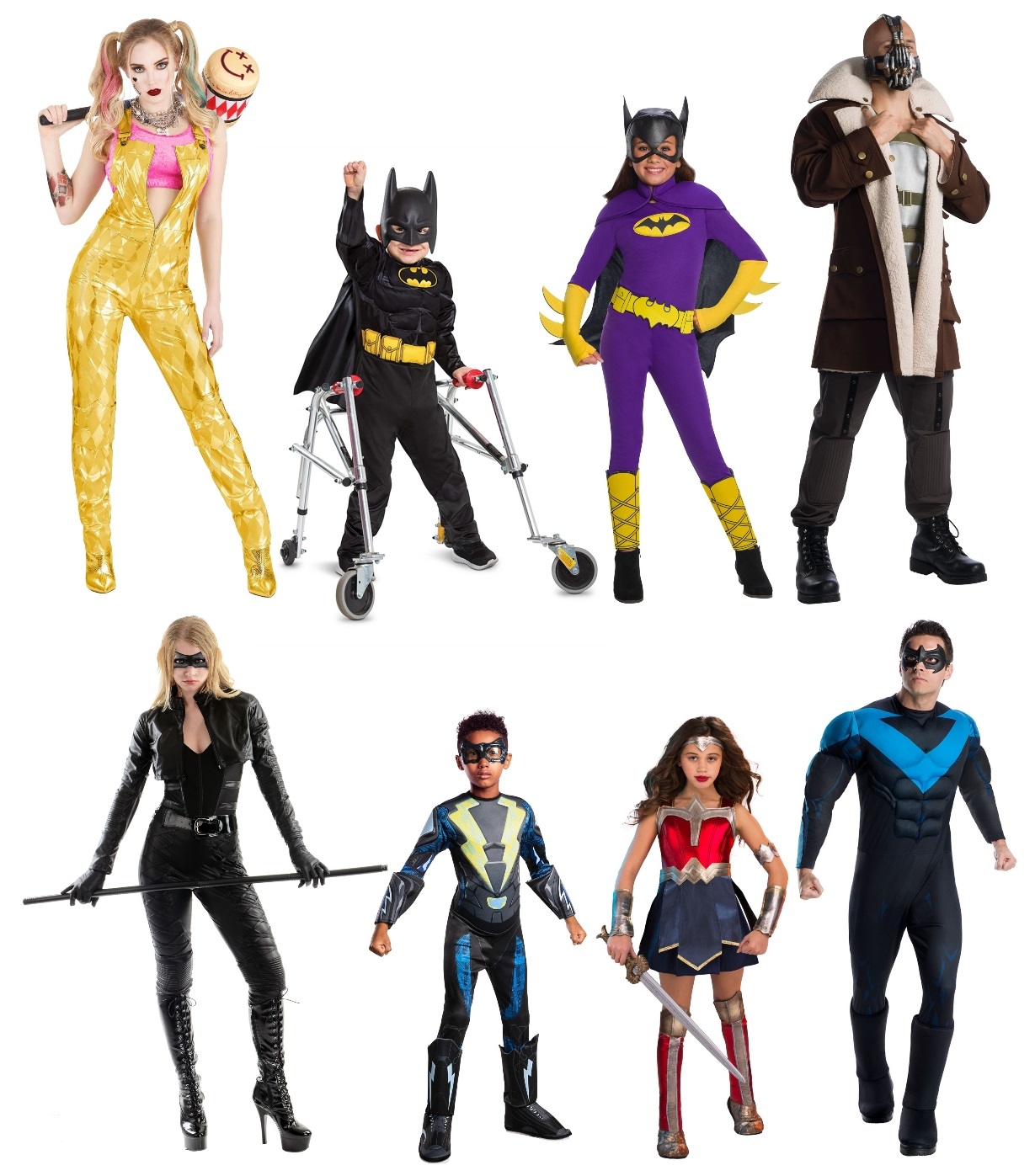 Much like Marvel, DC Comics has had a plethora of movies and TV series based on their comic book characters. You have Batman and his allies and enemies, Superman, Wonder Woman, the Flash, the Arrowverse, Aquaman, the Teen Titans and more! While these DC Comics movie and TV costumes for adults and kids are great for Halloween, they're equally at home at comics conventions and other nerdy get-togethers. Go solo or with friends or family—no matter what, you're bound to have a blast!
Hotel Transylvania Costumes
Classic monsters are always a welcome sight on Halloween night, but it can be hard to get the kids involved in a Universal monsters family costume. However, you can keep both parties satisfied with movie costumes for kids and adults from Hotel Transylvania! (Just remember that vampires don't say "bleh bleh bleh".) You're not going to want to miss your chance to wear Hotel Transylvania costumes this Halloween!
Snake Eyes Costumes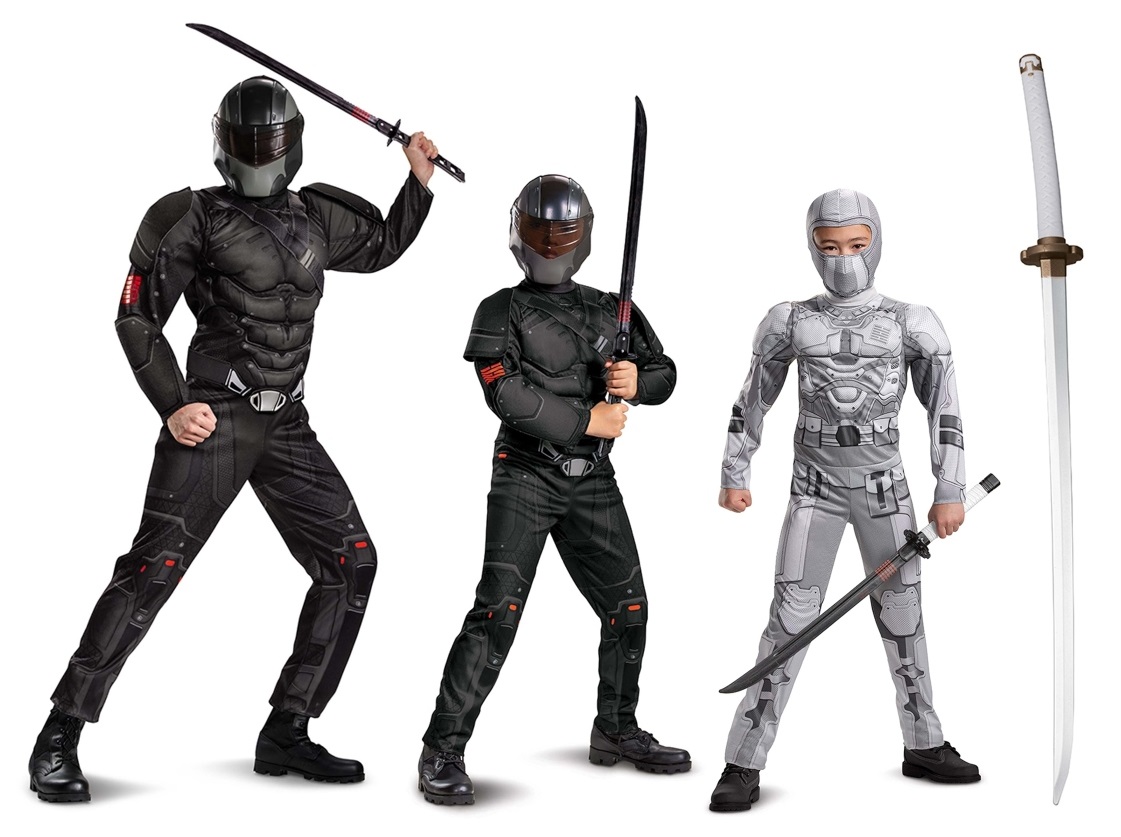 Snake Eyes may be a man of few words, but that's okay. (Not everyone wants to pop out their favorite quotes any time their character costume is recognized, after all!) These G.I. Joe costumes are great options for introverted guys that just want to look cool. Just make sure to pick up a katana sword, and you'll feel ready for anything.
We hope you enjoyed taking a peek at some of our favorite TV and movie costumes. Do you have a favorite franchise? Which event are you looking forward to next? Let us know what you think with a comment! As always, you can check out all of our other movie and TV costumes here for even more costume inspiration. Get out there, and have fun!