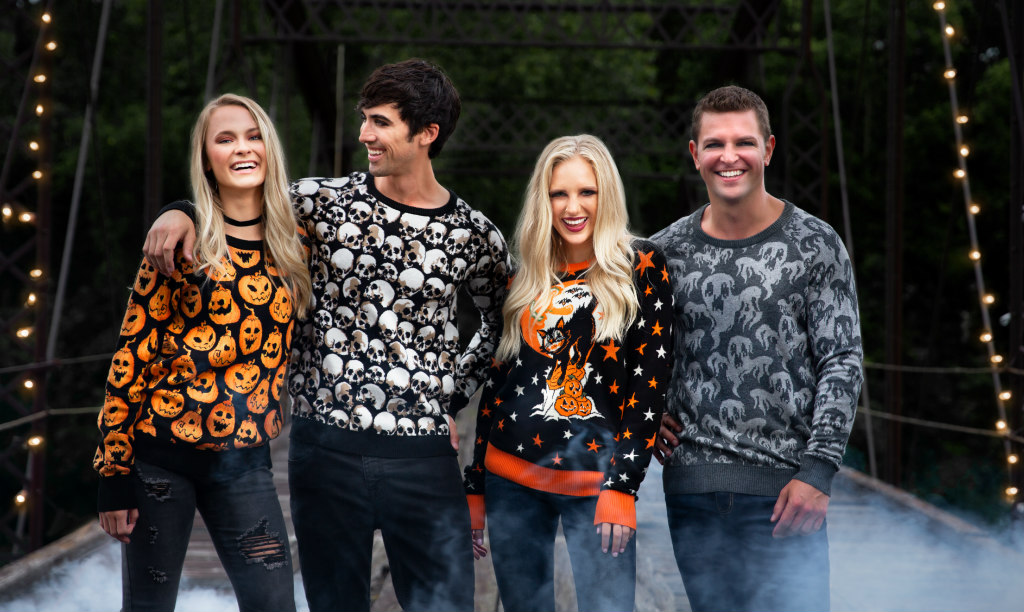 Halloween is getting closer and the days (and nights) are getting colder. It's sweater weather! But not just any sweaters, Halloween sweaters. Our take on the "ugly" Christmas sweater was a smash hit last year, so of course we've brought them back for 2019 with all-new designs. Let's look at some of our exclusive "Made By Us" sweaters, but be sure to check out our full line of ugly Halloween sweaters for designs from Friday the 13th, A Nightmare on Elm Street, and Beetlejuice!
The 2019 Halloween Sweaters Are Here!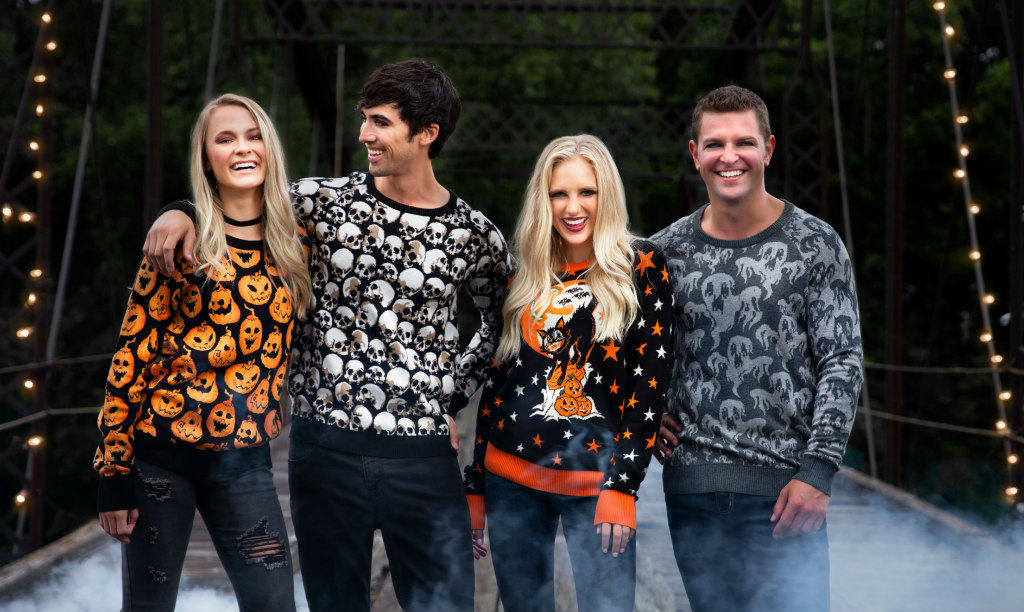 The 2019 sweaters include all kinds of fun designs! We've got spooky pumpkins and spooky skulls and spooky ghosts—are you sensing a trend? Plus there's a vintage Halloween cat under a spooky moon, just like you remember from Halloween cards. Note: creepy abandoned bridge and fog not included! You can order these Halloween sweaters online because they're exclusive to HalloweenCostumes.com.
These "Ugly Halloween Sweaters" Aren't Ugly at All!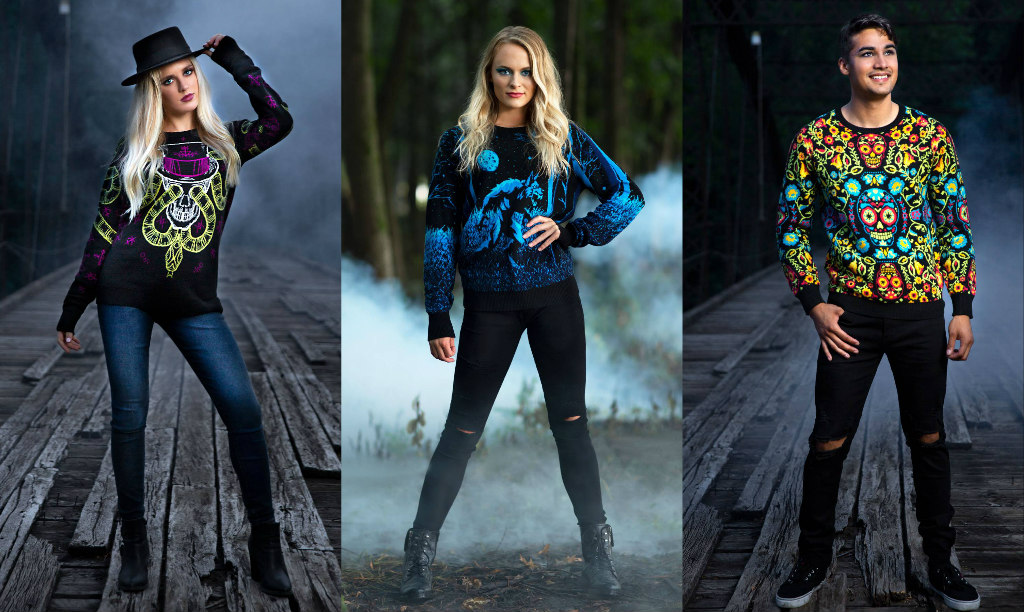 We get that you can't always wear a costume wherever you go. Which is why these "ugly" Halloween sweaters are perfect for showing your love for Halloween all month…or all year, including Día de los Muertos and full moons. That's right, we've got designs from sugar skulls to werewolves to voodoo skull and snakes. There's really something here for everyone and anytime! So get a Halloween sweater right here and you'll always have a non-costume costume that's perfect for Halloween or anytime!
This is just a taste of our new Halloween sweaters for 2019. Check out our full line of exclusive Halloween sweaters for more! And if you have suggestions for future designs, be sure to leave them in the comments because we're also looking for fun new Halloween projects!