Ace Ventura Costume Ideas
If you've set your sights on being the super sleuth of the animal kingdom this Halloween, then you already know exactly which costume to get. You're going to need an Ace Ventura costume to portray one of the zaniest movie characters of all time. Alrighty, then!
To roleplay as the hilarious pet detective all you'll have to get is an Ace Ventura Hawaiian shirt, striped pants, and a wicked pompadour. But we've got the whole package ready to go thanks to our officially licensed Ace Ventura Halloween costumes! We've worked with the studio to produce realistic replica outfits from the movie. Our exclusive costumes feature Ace's pet detective clothes and a wig that will give you picture-perfect Ace Ventura hair. We sell the classic Ace Ventura outfit in versions for men and women. And we even offer an Ace Ventura kids' costume to get kiddos on the beat as the famous pet detective!
Men's Ace Ventura Costume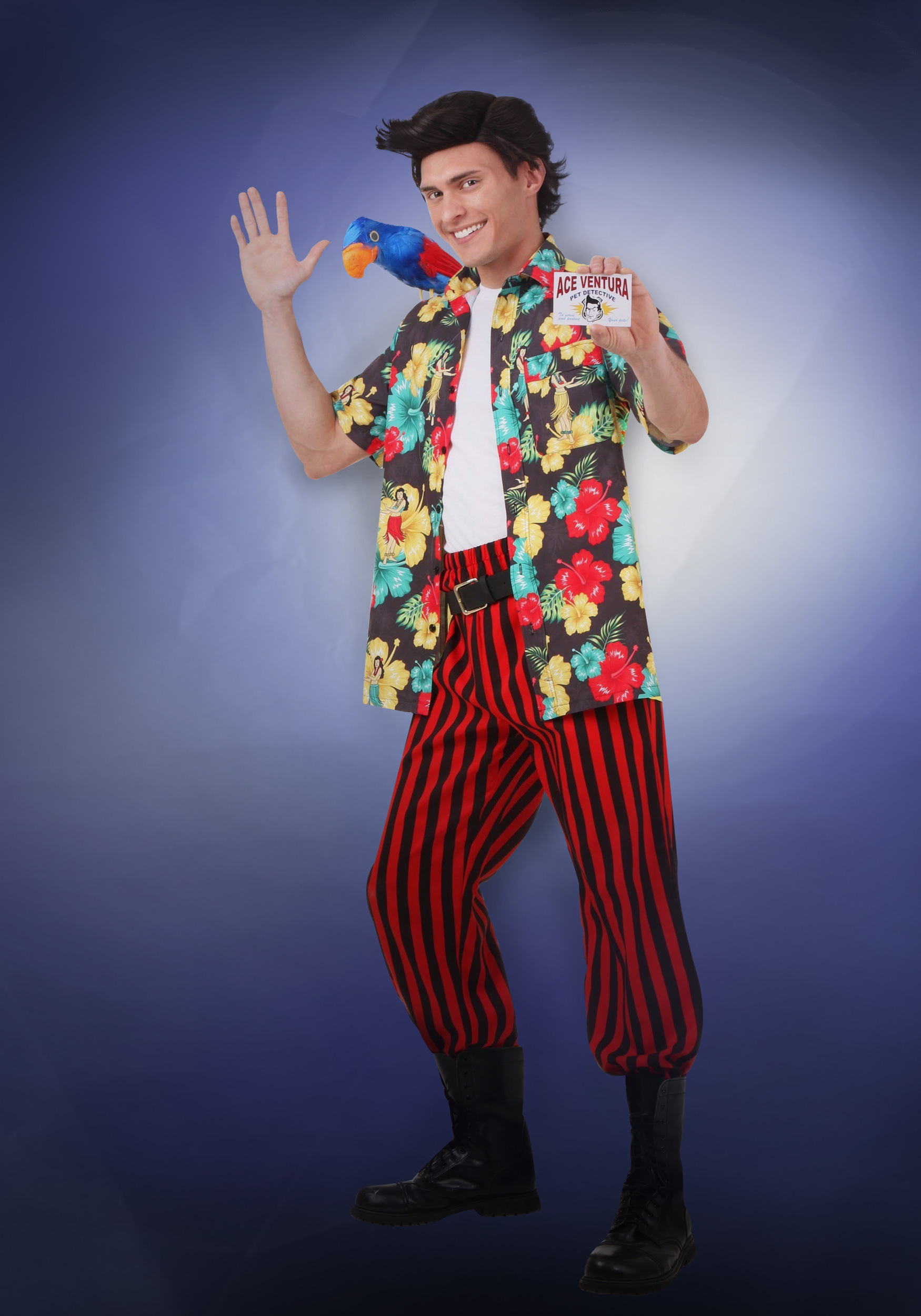 If you've ever aspired to unravel a strange conspiracy surrounding the abduction of a mascot dolphin, well, then it's time for you to step into the shoes of Ace Ventura. And our exclusive Ace Ventura Adult Costume is a great recreation of the main outfit worn by the character in the movie! It features a bright floral shirt, striped red pants, and an Ace Ventura wig. It even includes a Pet Detective business card to add extra authenticity to your roleplay!
Ace Ventura Hair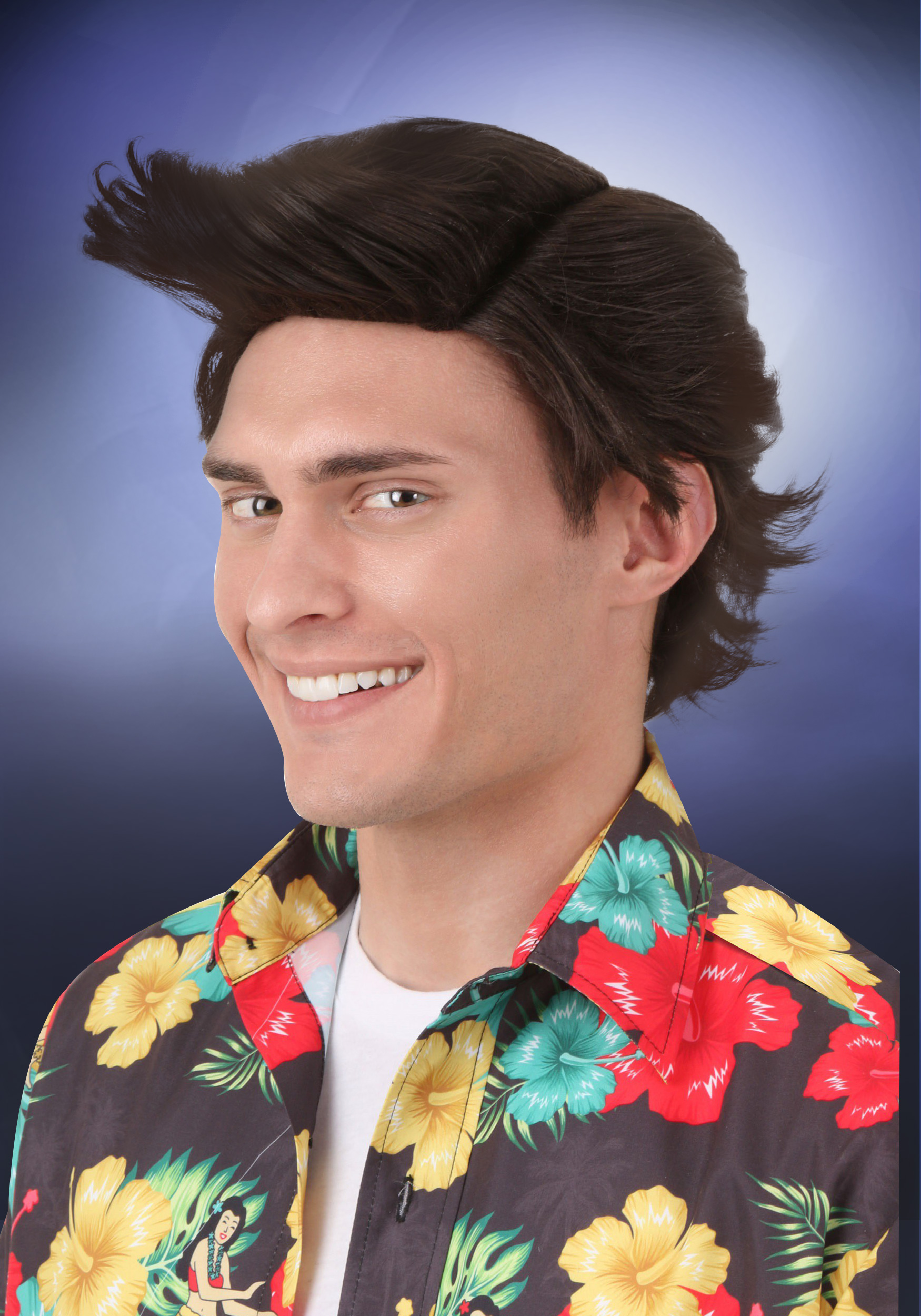 Employing the raucous physical comedy of Ace Ventura for Halloween wouldn't be quite right without wacky Ace Ventura Hair, so we've carefully crafted a costume wig to help you perfect your look. It features dark brown, 100% synthetic hair fibers and fits with a mesh cap with an elastic edge. The wig comes pre-styled with a side-parted ducktail, and it will just need a touch of styling after unpackaging to get the desired look. Re-e-e-e-eally!
Women's Ace Ventura Costume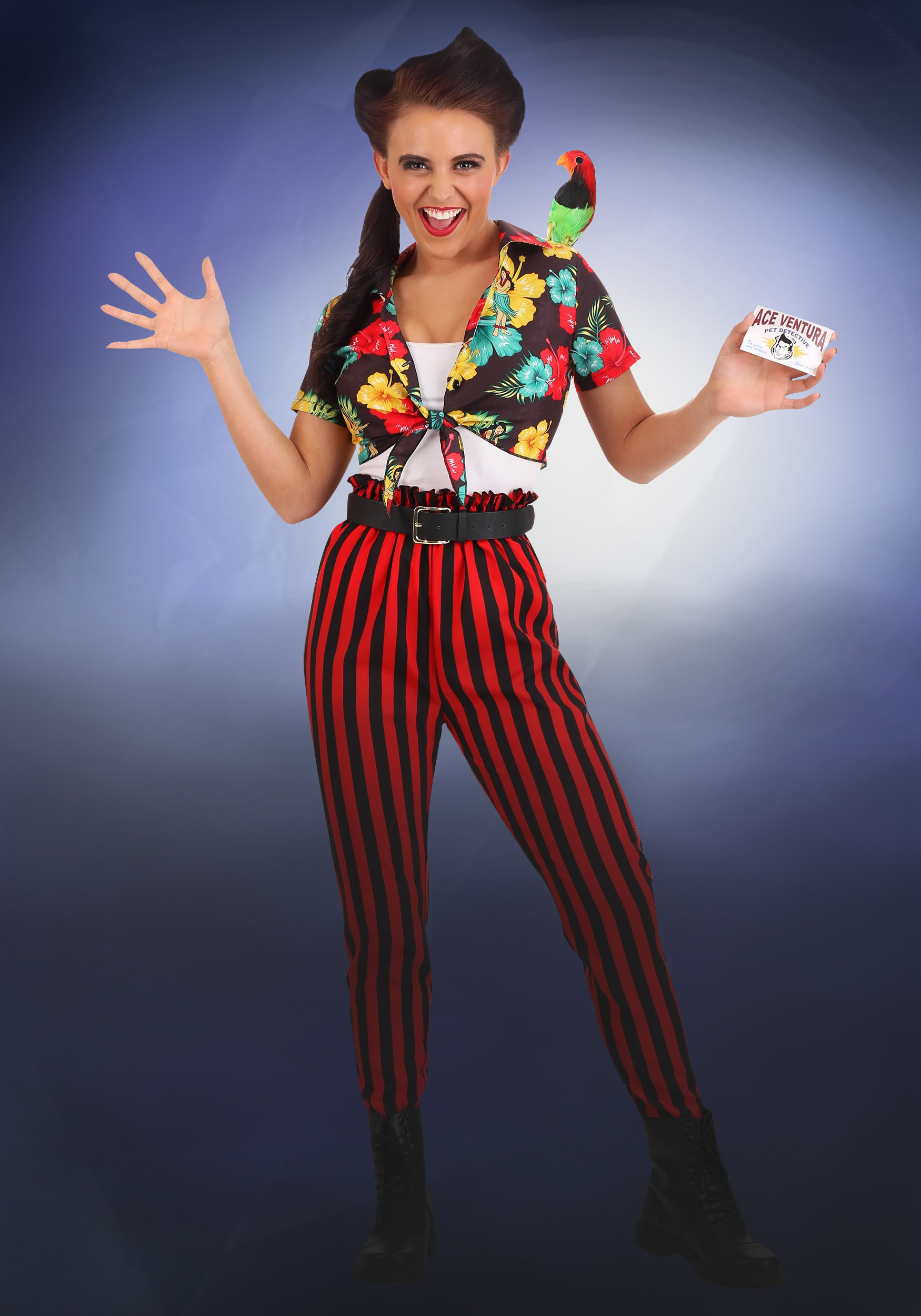 A female Ace Ventura might frown upon questions coming out of her bottom, but other than that, there's no reason women can't roleplay as the iconic pet detective. And our Women's Ace Ventura Costume feature Ace's go-to outfit with tailoring just for ladies! Including a top, pants, a belt, and an ID card, the floral shirt has shirt flaps in front that let you tie the shirt in front to add a feminine touch to the classic movie outfit.
Ace Ventura Tutu Costume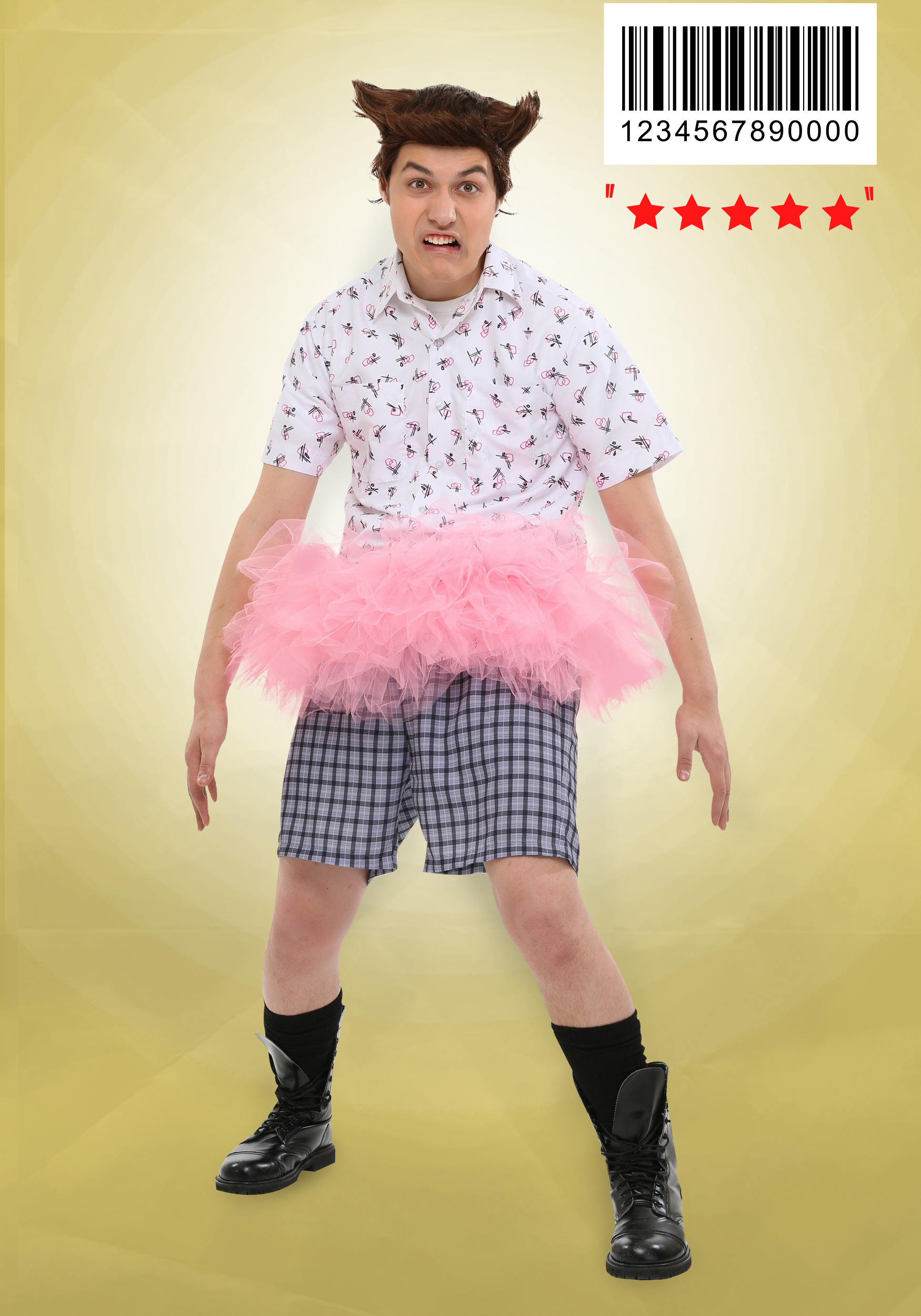 If you're all about Ace Ventura but would like a change-up from his usual clothes, then we've got a look just for you. And it comes with a pink tutu! This Ace Ventura Tutu Costume features a geometric print short sleeve shirt and a pair of plaid shorts. The pink tulle tutu fits around the waist with an elastic waistband, and the included wig completes the look. You just have to add a little extra styling to recreate Ace's pointy hairstyle from the film!