Halloween Costumes 2023: What's New?
2023 has brought a bunch of new excitement to our doors and our streaming screens. Phase 4 of Marvel is in full swing and Season 4 of Stranger Things had us holding our collective breath. Naturally, all that excitement translates pretty quickly to Halloween fun as soon as the trees start turning color. Folks have a lot of new ways to celebrate the season and we're here to help.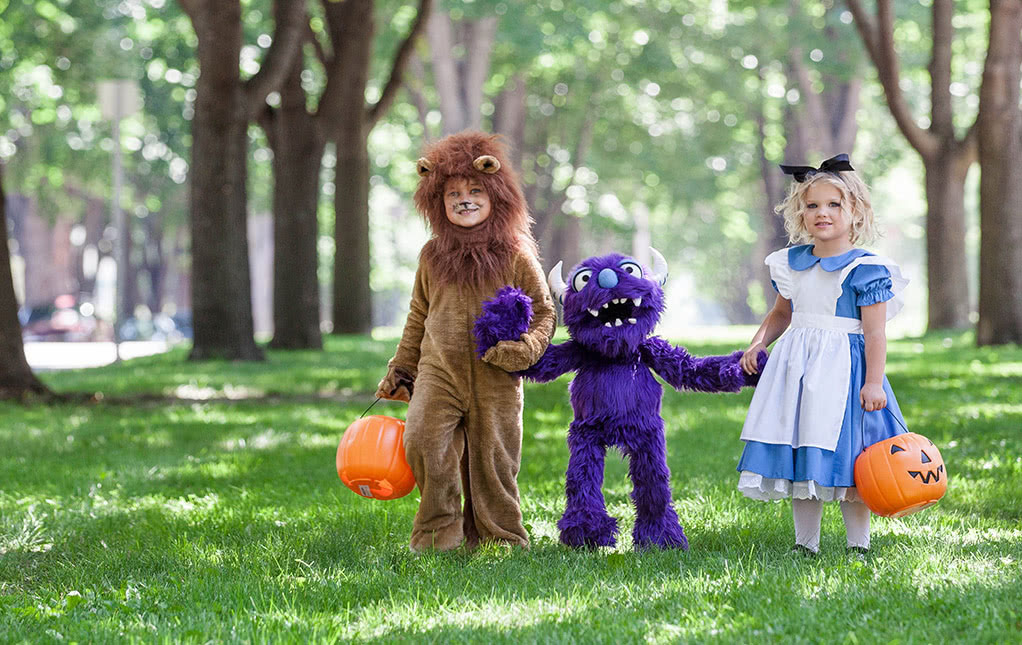 With all the antics of 2023, you might be wondering what is new for this year's Halloween options. Perhaps you missed out on the parties due to pandemic woes in previous years. Or maybe you were the talk of the town thanks to your epic trunk or treat showmanship. Either way, you're going to want to know all the top trends of the year and how you can make this Halloween a lasting part of history!
Well, take a tour with Monster through our top Halloween costumes for 2023! You'll see that we are super stocked up on new styles in a wide range of popular themes and characters. We have new costumes for favorite franchises like Star Wars and the Minions. We also have an epic wave of brand-new Disney costumes that we know you'll be singing about! You'll even find brand new takes on classic Halloween costumes that blend pop culture and iconic ideas.
Naturally, we've got a ton to cover, so keep on reading for more info on this year's top Halloween costume ideas. 2023 isn't over yet so you still have a chance to make sure that this year's looks are ones to be remembered for years to come. Choose the perfect couple costumes and get those Instagram shots ready. Leave a review with your amazing images and let us know what you picked!
Best 2023 Halloween Costume Ideas
Staying on top of the best trends can be a difficult task. That's why we are starting right with the most popular Halloween costumes for 2023. These looks pay homage to the biggest Internet memes, hit up your favorite fandoms and must-watch TV streams, or feature the characters you love from the best films of the year. You'll even find a few costumes that are brand new to our inventory, so be the first to buy an exclusive Halloween costume that nobody else has seen!
Star Wars Costumes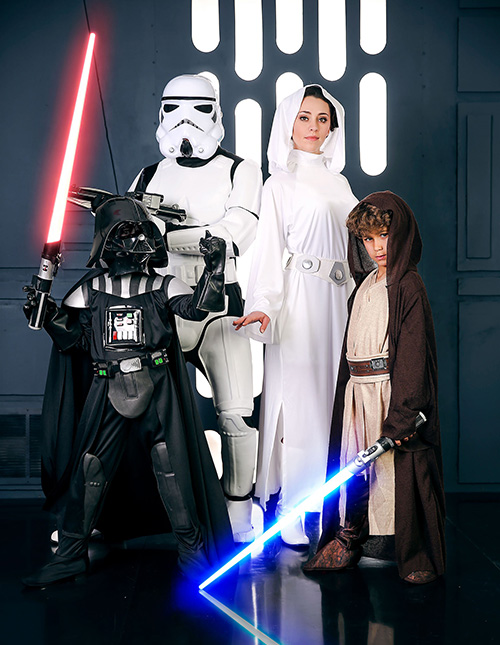 We're all living the Star Wars dream right now. With Obi-Wan's adventures sending us extra Leia love and echoes of the Mandalorian and the Bad Batch still in our minds, we just need more! Fortunately, there are hot new Star Wars costumes from the classic trilogy as well as the new series to keep you soaring through the stars for a long time. Remember, there is only enjoying a Star Wars look, there is no try.
Hocus Pocus Costumes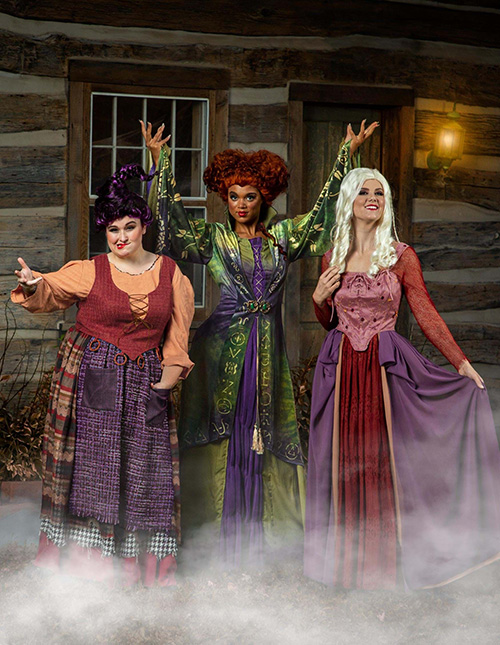 Did someone hear a trio of cackles that sent us all over the moon? Feeling a little enchanted? Well, you can't say Halloween without thinking of the magic of the Sanderson Sisters. Hocus Pocus is a favorite every year… but with the promise of a sequel that will resurrect your favorite witches, it's time to scream for new Hocus Pocus costumes! Delight the crowds as Winifred, Sarah, and Mary for Hocus Pocus 2.
Minion Costumes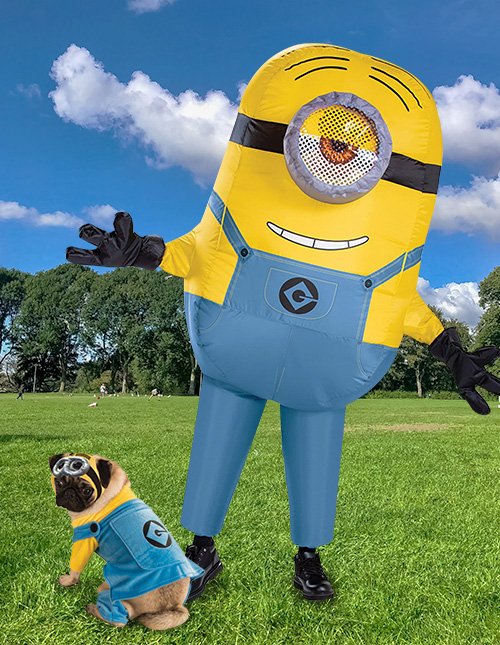 Do you know why folks love the Minions? Those adorably yellow critters who have been serving the mighty since the beginning of time? There's got to be a reason more intense than their curious language and crazy antics. Then again, why does there need to be more reason than that!? If you love Kevin, Stuart, Bob, and their awesome ways, suit up in style in honor of their new film and help them bring that Mini-Boss up right!
Handmaid's Tale Costumes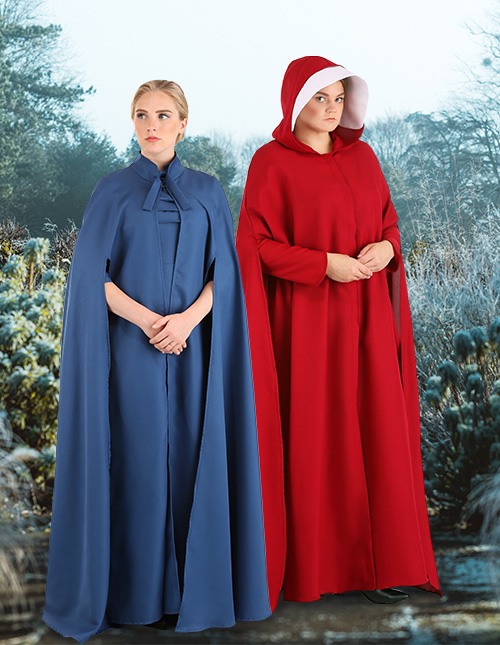 The iconic robes of the peculiar nation of Gilead have always been popular. The bright red or subtle green sure have a lot to say. Ever since the book and series came to light, the exploits of our Handmaid hero have been on everyone's mind and the story isn't over. Whether you are living for the next season of Handmaid's Tale or recent world events have you rising to action, our officially licensed Handmaid's Tale collection may be perfect.
Superhero Costumes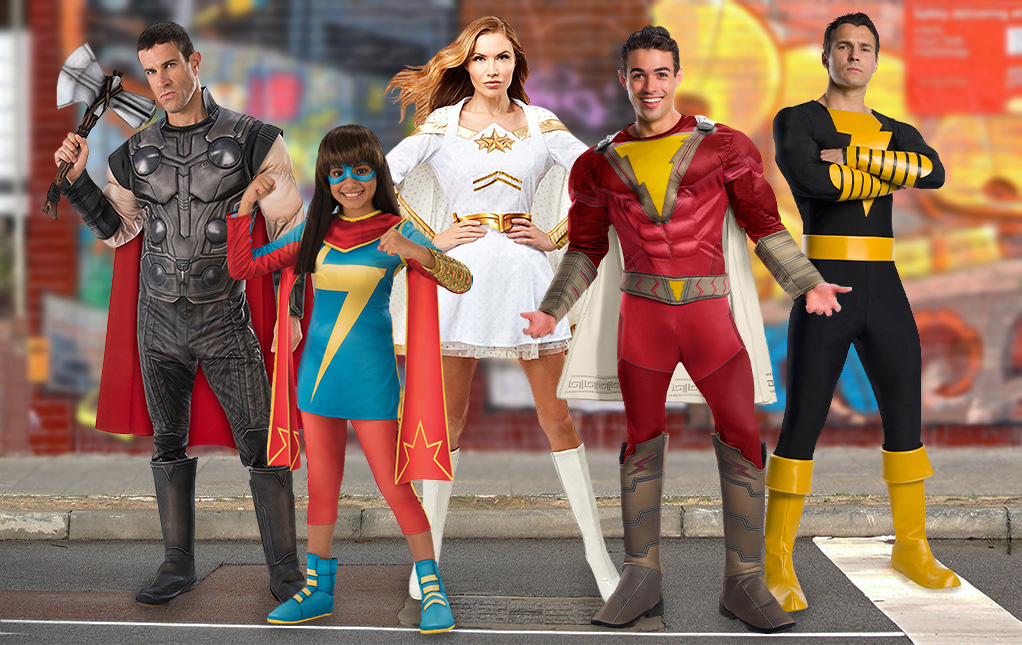 Superheroes are always a popular pick for Halloween costumes. That's no surprise! Whether you're in love with DC Comic costumes or Marvel costumes, you can be sure you'll find some favorites. But, in 2023, some of the top shows and movies mean you'll see a few flying even higher!
Show your love (and thunder) for Thor or call on different bolts of lightning in preparation for the upcoming Shazam and Black Adam movies! Of course, if you're more inclined to cheer for heroes strutting their stuff on streaming services, Ms. Marvel is the young superhero that everyone is talking about while Starlight is still our shining hope in a world of the dark "heroes" of The Boys.
Your options are endless because there are always new waves of epic Superhero costumes in 2023. Shift in style with Miraculous Ladybug costumes if you've got a kiddo that loves the animated adventures! Shine the spotlight on Batgirl, Loki, and Black Panther… or even see what heroics the Scarlet Witch and Dr. Strange can conjure on this side of the multiverse. Call on the power of your fierce fandom and choose a superhero costume today!
Disney Costumes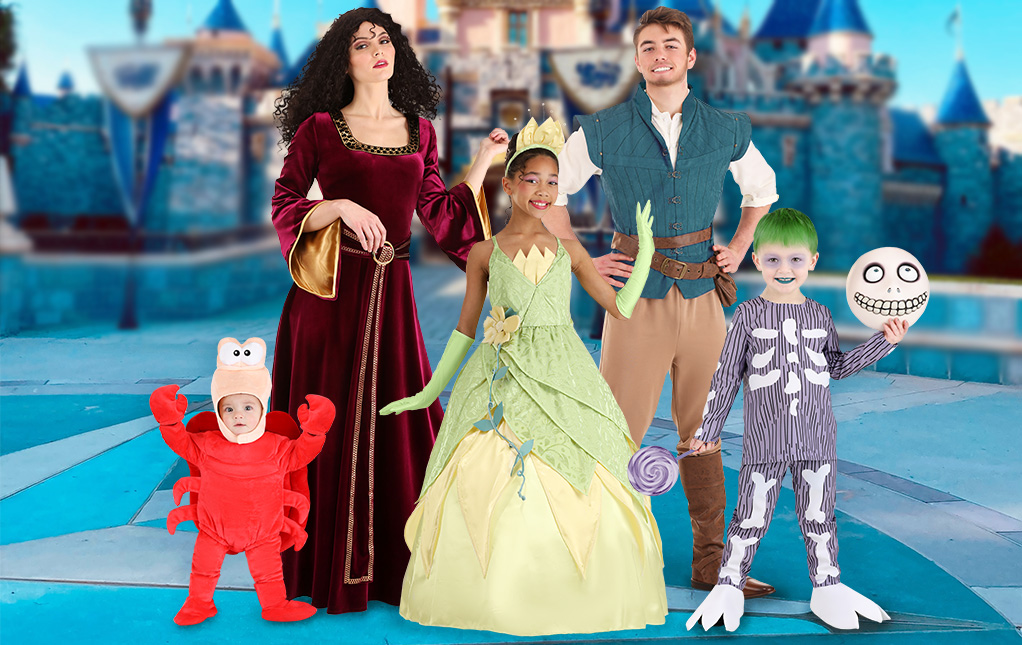 Whether classic, contemporary, or brand new, we all love Disney! The characters bring a smile to our faces and put a song in our hearts. So, when you're dressing up for Halloween, you can't go wrong with some of our new Disney costumes. Slip into a Disney Princess costume like Rapunzel or Tiana if you want to feel a little bit of that magic for yourself or animate your day with one of your favorite Disney companions like Sebastian or Pua!
Of course, The Nightmare Before Christmas is the perfect way to blend Disney fun with Halloween hijinks. With our collection of NBC character costumes, you can own Halloween no matter the season. If a bit of rapscallion fun is your thing, it might be time to break out the Disney villain costumes, too! Mother Gothel is a master of wicked style and the Sanderson Sisters and Maleficent costumes are pure magic. Find your favorite Disney look and claim the night!
Costumes for Pets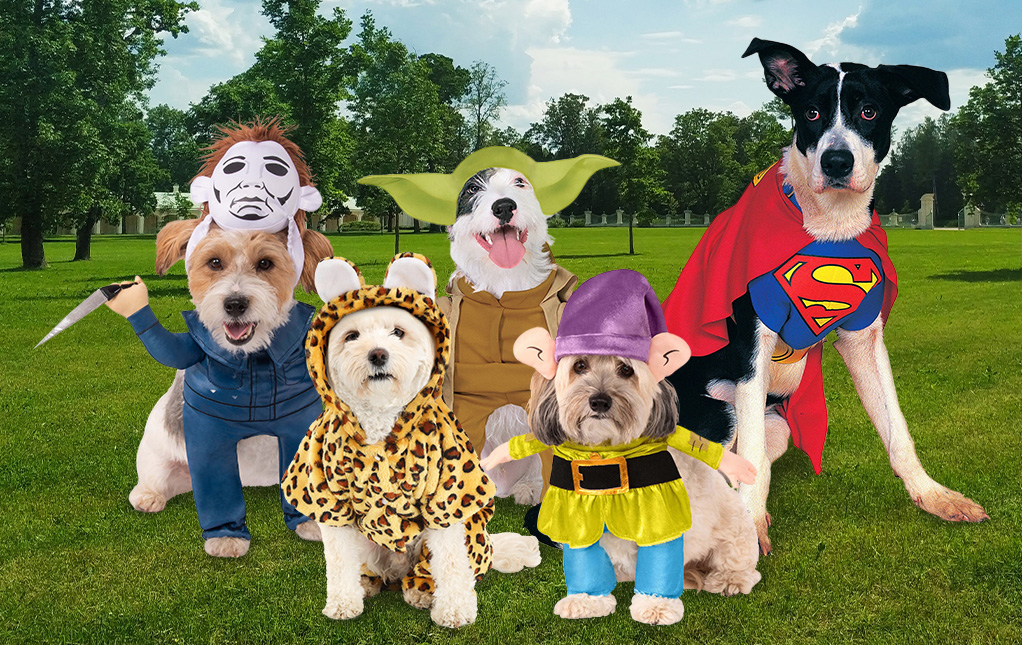 Costumes for kids! Adult costumes, too! Throw in a few accessories and you might think we're done. But we've heard your demands. We know that you want your four-legged friends to join you in your costumed capers. That's why our Made By Us design team and inventory investigators are always on the lookout for the next best costumes for pets! We've searched this galaxy and the next for everything from Star Wars pet costumes to doggy twists on classic looks.
Whether you're decking yourself out in your favorite themes and want your best buddy to join you or are looking for an Instagram post that will shake the foundation of the Internet itself, you've come to the right place! Your Disney dog or horror hound will be looking cute as can be in Dopey duds or a Michael Myers dog costume. And if you've ever wanted an exotic animal, play it safer with an animal costume for pets that will give them a walk on the wild side!