Cosplay Wings
So, you need a set of costume wings for your Halloween outfit, huh? Well, you've found the right shopping spot! As the internet's favorite costume company, not only do we offer an amazing array of exclusive costumes, but we also offer the best selection of costume accessories. And we have many options to consider if you want to add wings to your next costume ensemble.
In fact, there are many Halloween costume themes where a set of cosplay wings will be the difference between a good or great costume. And be it angel wings or devil wings, feathered or fairy wings, or even demon wings, we have you covered! Just read on to learn more about the most popular costume wing sets we sell.
Angel Wings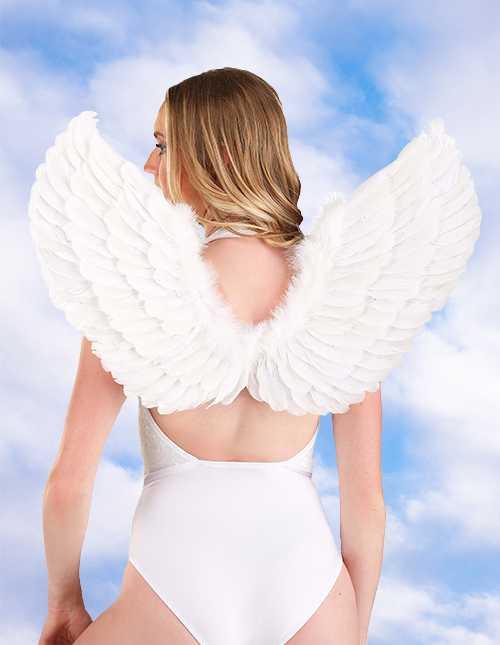 If you've got your eye on an angel costume this Halloween, there's no doubt about it. You're going to need a set of white feather angel wings! Not only do they look angelic, but they're also a great way to add a touch of whimsy to any outfit. They look beautiful with a white bodysuit or gown and can really make you look like a heavenly being. If you want to add some extra flair to your angel costume, take a look at our Divine White Angel Wings or our Gold Print Angel Wings.
Fairy Wings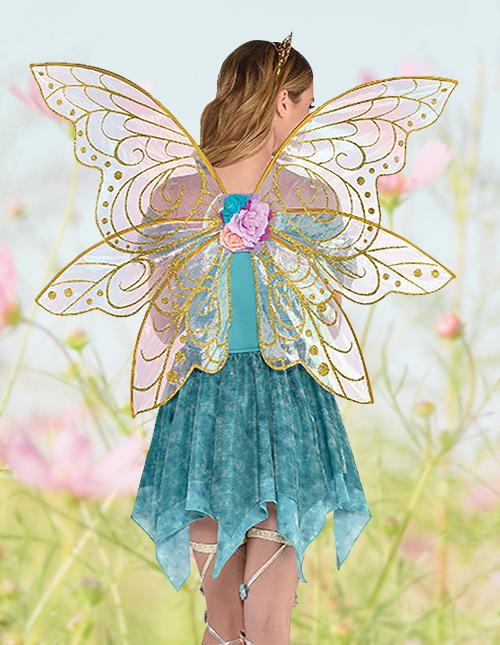 There's just something about a fairy gown that makes it one of the most elegant Halloween costumes. They're delicate and light, yet they have an otherworldly quality about them. Many are designed to flutter in the breeze and catch the light in an ethereal and magical way. And when you add a pair of fairy wings to your Halloween costume, your outfit is sure to soar to new heights! Be sure to try our Mythical Fairy Wings or Rose Gold Fairy Wings with your favorite fairy costume.
Devil Wings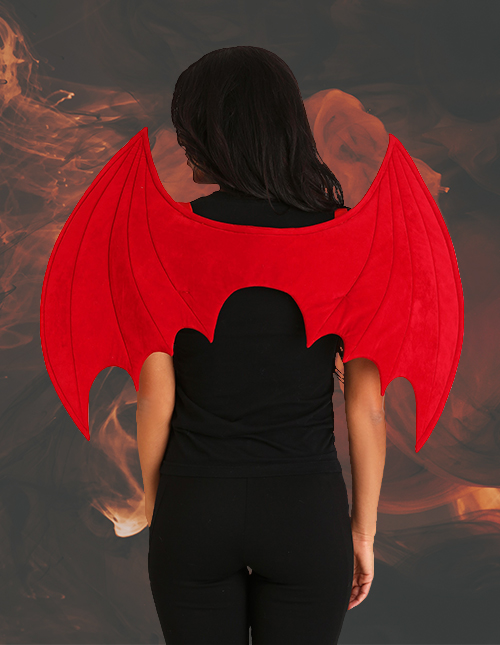 One of the most essential elements of a good devil costume is the wings. They should be large and menacing, with a dark, devilish vibe. Or bright red to match a pointed devil tail. The easiest way to upgrade your devil costume is to purchase a pair of ready-made devil wings. With the right devilish touches, your Halloween costume will be sure to stand out from the rest. Shop our Satan Wing Set or Vinyl Devil Wing Harness to see the fieriest options we have available!
Rainbow Wings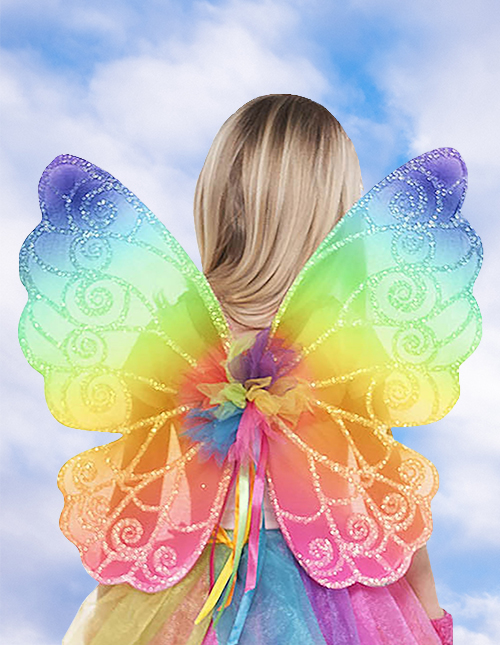 If you're looking to stand out from the costume crowd, just inject some color into your Halloween costume with a pair of rainbow wings! Whether you're dressing up as a fairy, an angel, or a butterfly, a pair of bright, rainbow-colored wings will help you stand out from the rest. They're also sure to get you plenty of compliments from admirers. If you're looking for a unique and eye-catching outfit, shop our Rainbow Fairy Wings and our Rainbow Butterfly Wings to ensure you have the best ensemble.
Animal & Bug Costume Wings
Aside from cosplay wings, costume wings for flying critters are the next most popular option. After all, everyone enjoys wearing friendly, furry costumes at costume parties, so it makes perfect sense that butterfly wings, moth wings, and bee wings are all top sellers. Getting a set of wings for any of these fun flyers is sure to make Halloween a delight!
There are plenty of darker options, too, if you've got a spooky creature in mind for Halloween. Fluttering bats are a timeless icon of the holiday, and we have black wing sets that will go with any bat costume. Or, if you want to be the burliest beast at the party, you should consider a dragon costume with a fearsome set of dragon wings.
Butterfly Wings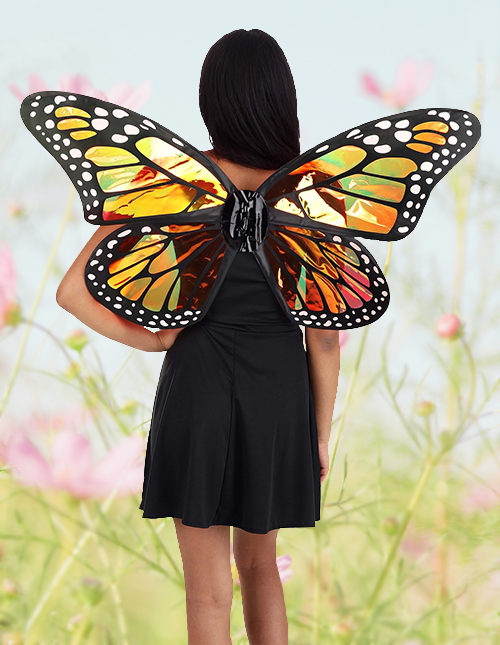 A butterfly costume is pretty tough to beat for a fun and festive costume theme! And you can transform into one of these amazing creatures with a pair of our butterfly costume wings. We have a variety of colors and styles to choose from, so you can find the perfect set to match your outfit. Whether you want to be a beautiful monarch butterfly or a playful rainbow butterfly, we have wings that will let your imagination take flight. Check out our Holographic Butterfly Wings or our Monarch Holographic Wings to start your shopping.
Bat Wings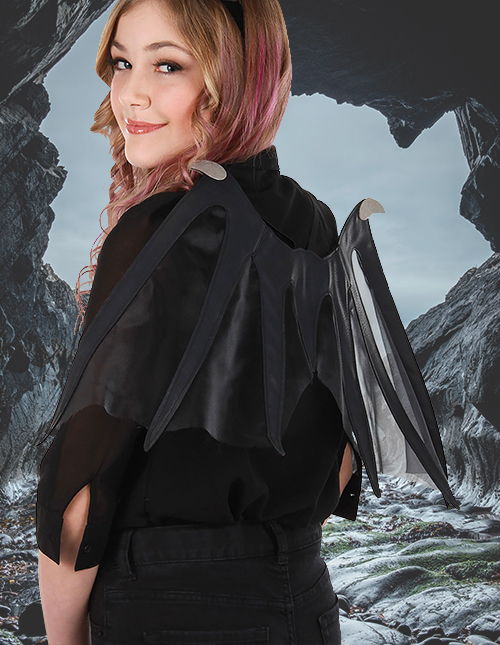 Consider a Halloween classic by taking flight as a spooky bat with a set of black costume wings. Whether you're looking to assemble your own costume or add the finishing touch to one of our bat outfits, we have bat wings that will perfectly match your costume. They're easy to wear and move in, so you'll be able to fly around all night long without any problems. And best of all, they'll make you look like the coolest bat in town! Try our Elastic Bat Wings or our Chiffon Bat Wings Set to make sure you have a spooktacular Halloween.
Dragon Wings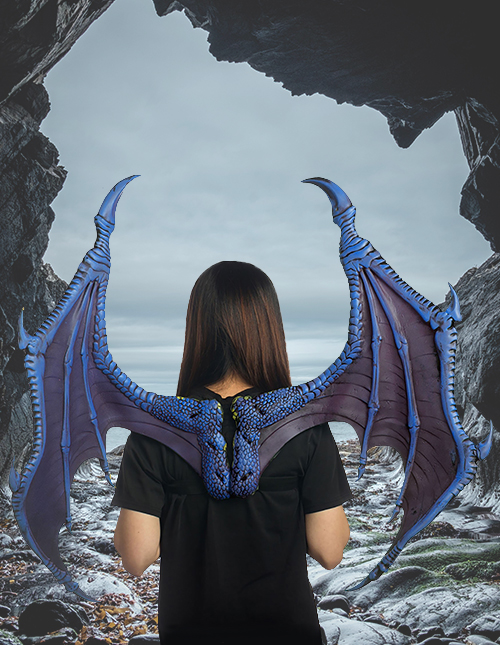 Dragon costumes are one of the most popular creature costumes seen every Halloween, and we have dragon wings that will add a realistic touch to your ensemble. Whether you're looking to be a friendly dragon or a fire-breathing beast, our wings will help you achieve the look you're going for. Made with high-quality materials, they look great and are sure to withstand any Halloween shenanigans. Try our Red Dragon Wings, Blue Dragon Wings, or Black Dragon Wings to go with your fantasy-inspired dragon costume!
Bee Wings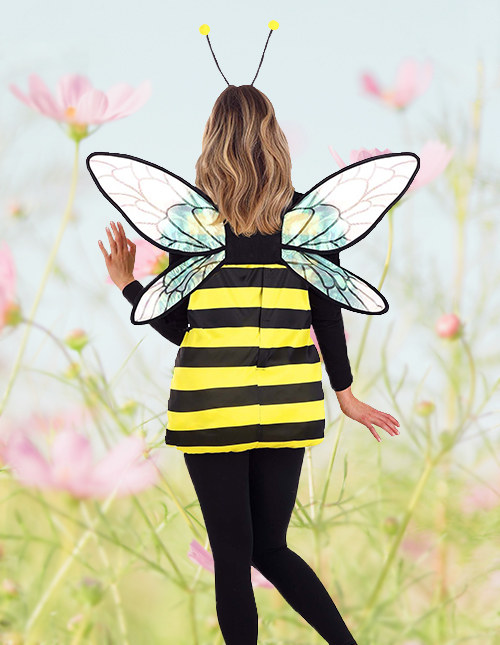 There's one critter costume that always creates a buzz every Halloween. Because it's just a fact that bee costumes are one of the top-selling choices every season! People love wearing bee costumes because they're cute—the black and yellow stripes are just irresistible. And likely because bees are sweet, too, thanks to their delicious honey. We feature holographic bee wings that add an alluring touch to any insect costume. So don't be stingy this Halloween, pick up a pair of bee wings and see what the buzz is all about!