Women's Disney Princess Costumes
Lots of girls dream of being one of the Disney Princesses when they are little, but the really special ones keep on believing in fairytales long after they've grown up. If you still wish you could play the role of a storybook princess, even if just for a day, then this collection of detailed Disney Princess costumes for adults is going to make your dreams finally come true. Do you picture yourself as Cinderella finding true love after a harsh life? How about Ariel dreaming of belonging to a world different from the one she was raised in? Explore all of these possibilities and more with one of our adult Disney Princess costumes!
Princess Cinderella Costumes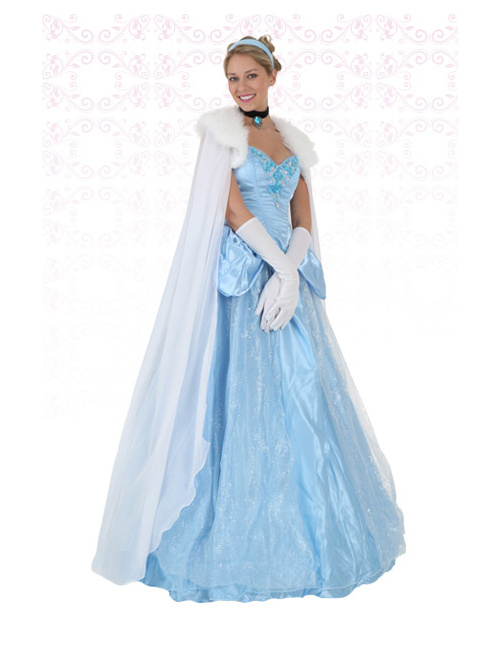 Skip the part where you're a house keeper wearing rags and go straight for the princess gown courtesy of your fairy godmother. This long blue gown looks even more amazing in real life than the one you grew up watching in the classic movie.
Princess Snow White Costumes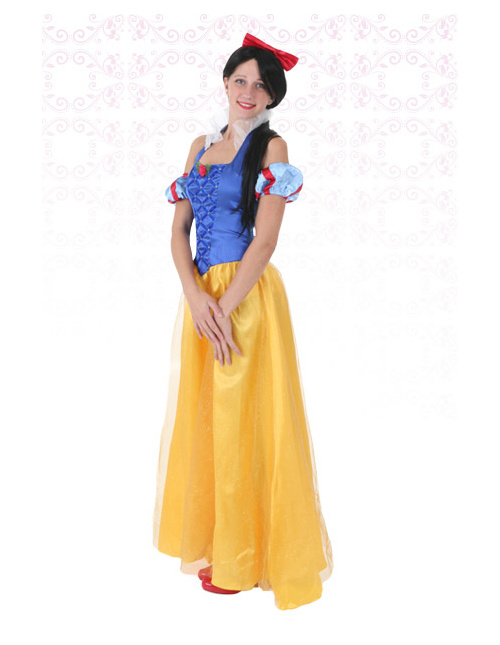 Snow White knew how to keep it classy. The Wicked Queen may have hated her for her beauty, and tried to destroy her as a result, but Snow White kept being kind and sweet anyway. So remember, haters gonna hate. You, however, can rise above such childish behavior and keep being wonderful in this Snow White costume dress.
Princess Belle Costumes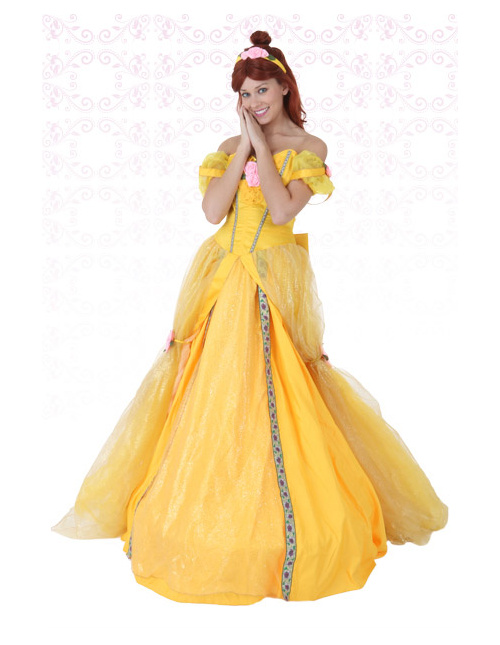 Belle knew that a person's goodness couldn't be measured by their looks. She was disgusted by Gaston's arrogance but charmed by the Beast's selflessness and generosity. This yellow princess gown is just as elegant Belle's ballgown in the movie!
Princess Ariel Costumes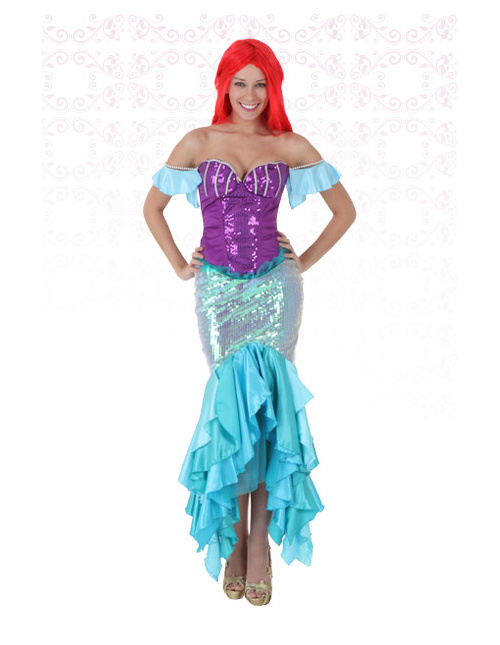 Ariel dreamed of having legs, even though by all accounts her life under the sea was everything a girl could hope for. But then, we can't help who we love! If you believe true loves always finds a way, this sequined Princess Ariel dress is for you.
Princess Jasmine Costumes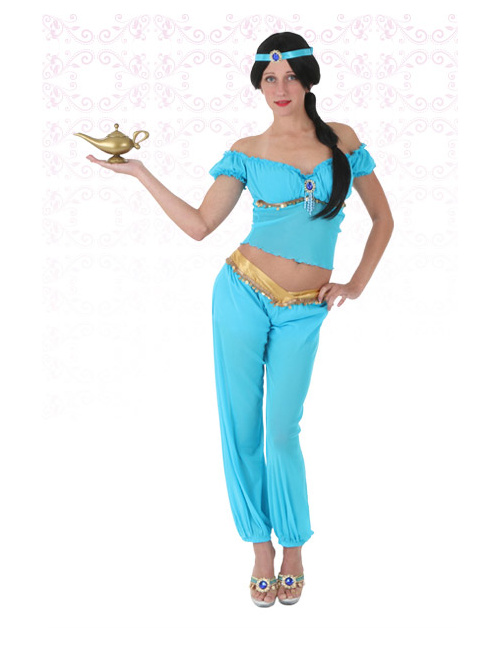 Jasmine longs for the freedom to make her own life choices, and all of the comforts of her palace can't make up for feeling trapped. You don't have to rub a lamp to get your wish to become Jasmine. You just needs this brightly colored Princess Jasime costume!
Princess Rapunzel Costumes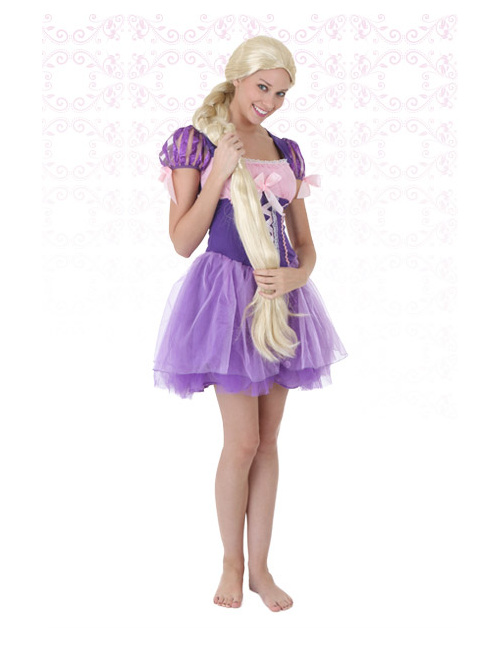 Are you a free spirit who's been cooped up for too long? Rapunzel can relate! Get this adorable purple dress costume and the coordinating long blonde wig for a memorable princess makeover!
Girls' Disney Princess Costumes
There's nothing wrong with wanting to be a Disney Princess; these heroines are known for making the best of difficult situations and triumphing over the bad guys. So if she has been dreaming of wearing a Cinderella gown or an Ariel costume, why not let her? These beautiful Disney princess dresses for girls are designed to let your little girl look just like the princess she loves to watch in the movies. Make sure you add a girls' petticoat for a full princess ball gown look. She can be her favorite character over and over!
Girl's Cinderella Costume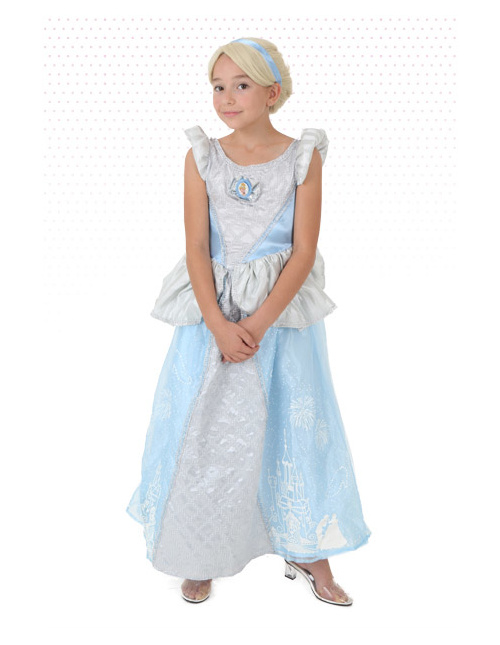 Play the role of a real-life fairy godmother by gifting this deluxe Cinderella dress to your little girl! It features silhouetted images from the movie printed on the skirt. And we have clear plastic shoes to take the place of breakable glass ones- that evil stepmother won't be able to ruin things ever again!
Girl's Belle Costume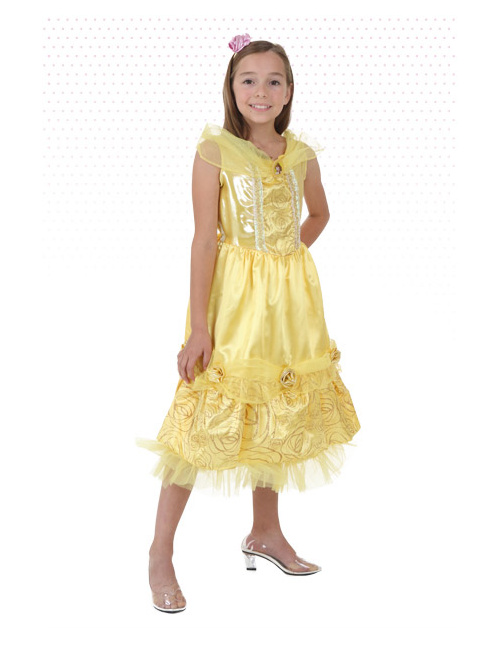 She gave up her home to save her father, and taught a beast how to love. When she dances in this beautiful Belle dress, she'll be celebrating a character who was known as much for her brains as she was for her beauty.
Girl's Ariel Costume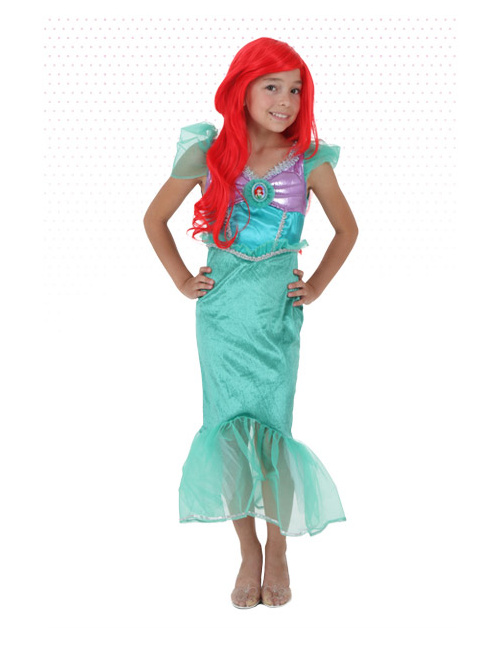 She can swim all day, under the sea! In this deluxe Ariel costume she'll have a beautiful tail in place of her legs! Add a vibrant red wig and she'll look just like her favorite mermaid princess!
Girl's Rapunzel Costume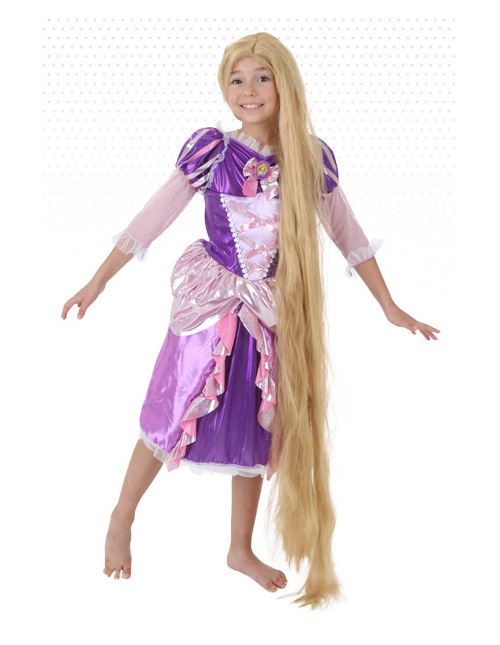 She wants to escape the confines of her room and run free! If your little one is a Tangled fan, she'll love this pretty purple Rapunzel dress. And for an extra dramatic look, you can have her wear one of our adult Rapunzel wigs and watch the long locks fall all the way to her feet!
Disney Princess Couples Ideas
When daydreaming about being a princess, part of the fantasy usually involves meeting your very own prince! With this collection of Disney Princess couples' costume ideas you can see all of the great costumes available to give your guy a royal makeover. We already know he'll play the perfect prince, since he's already an expert at looking at you adoringly!
Prince Charming and Cinderella Couples' Costume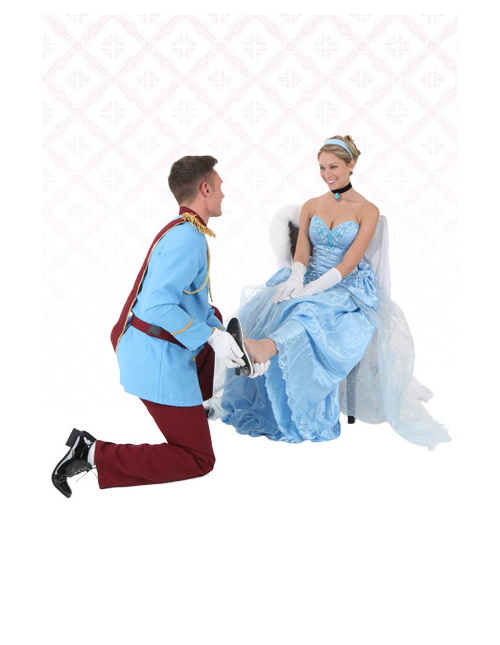 Prince Charming sure did live up to his name when he and Cinderella first met, despite the fact that he was under intense pressure from his father to hurry up and get married. He proved it was possible to be romantic and follow your heart no matter what.
Beauty and the Beast Couples' Costume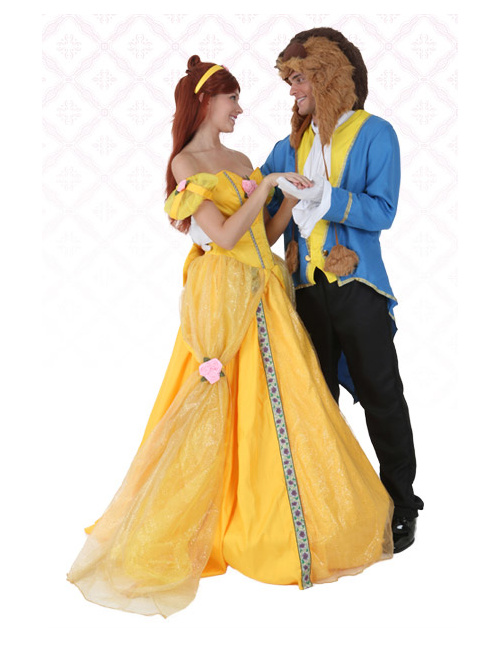 The Beast proved that under his scruffy exterior, a true prince still existed. Belle showed us how to make the best of a bad situation by staying positive and looking for the good in her life. Together they made an adorable couple and they may be the perfect match for you!
Flynn Rider and Rapunzel Couples' costume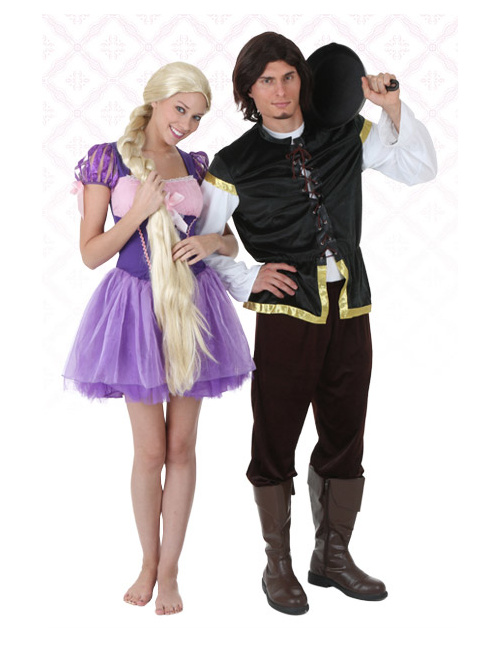 Prove that innocence and a scoundrel can come together to make the perfect couple as Rapunzel and Flynn Rider. She grew up a prisoner in her own home, unaware that she was really a princess. Flynn is a thief, whose name actually isn't Flynn, who at first wants only to hang on to the treasure he's stolen, and by the end wants only to save Rapunzel.
Prince Eric and Ariel Couples' Costume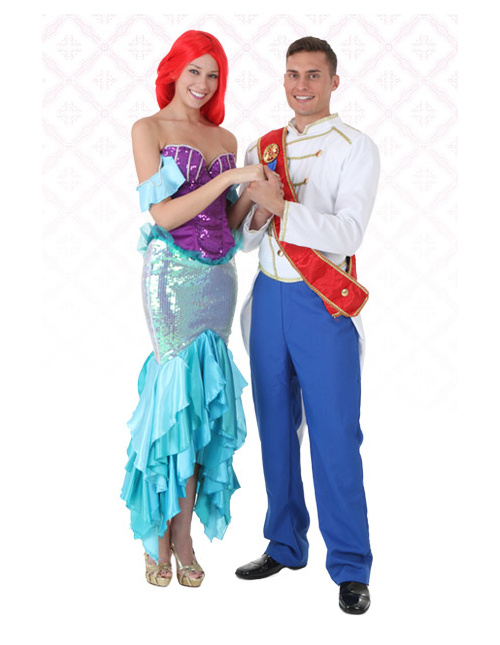 Ariel and Prince Eric first meet after Eric is shipwrecked and she comes to his aid. They have an instant connection but as a mermaid Ariel is unable to be a part of Eric's world. Ariel makes a dangerous deal with the sea witch Ursula to trade her tail for a pair of legs and nearly loses everything before eventually being able to marry her true love.