Mulan Costumes
We heard that you were interested in the epic story about Fa Mulan! We have to say that you're getting ready to dive into one of our favorites. The Disney movie is filled with fantastic flips, a few kooky cartoonish moments, and the marvelous melodies that keep us joining every sing-along. The newest film takes a mystical wuxia twist, featuring some serious ninja moves and Mulan's iconic cleverness. Of course, just watching Mulan's adventure might not be enough! Perhaps you're inspired by the history of Mulan. It's a bit up in the air as to whether she was a real-life warrior woman, but her story was told first in the Northern and Southern Dynasties of China in the 'Ballad of Mulan.' The folklore said that she kept up her masculine disguise all the way until she returned home on the back of a camel, finally revealing the truth!
You can join in the fun by dressing up in some of our epic costumes. Combine the martial stylings of Bruce Lee and the Karate Kid with the magic of Disney Princesses with our Mulan costumes for adults and kids alike. If you're looking for the place to start, scroll through our suggestions for how to bring your Mulan dreams to life and you might find a spiritual guardian or two along the way.
Imperial Army Costumes
While we all want to be the hero, not everyone is ready to be Mulan herself! For the guys and gals who want to join the Imperial Army to fight against the Huns alongside their heroine, all you need is the right style of armor to join in the fun. You can take some liberties thanks to the magic of the guardian spirits, too. Imagine what happens when Mulan appears with a knight in shining armor or is aided by the magic of a wizard companion. (That would have even Shan-Yu running for the fields!) All you need to do to make an Imperial man out of you and yours is to dress up in our warrior and armor costumes! Now, keep in mind that the Samurai-style costumes are inspired by stories from Japan instead of China, but who wouldn't want to help Mulan in her adventure?!
Samurai Costume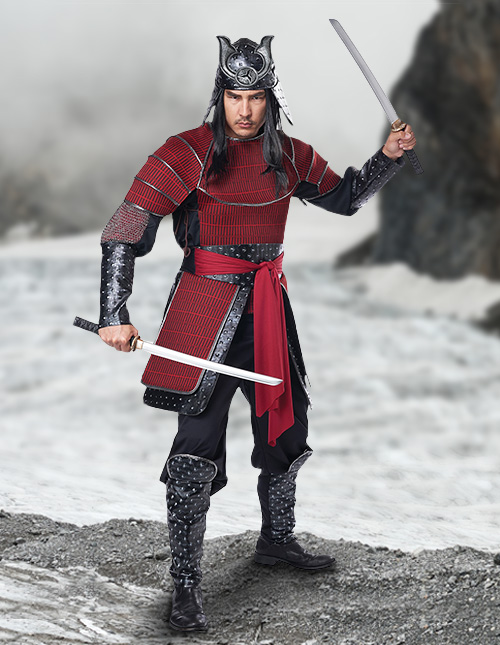 The ancient armor of the Eastern lands was beautiful and functional. It's no wonder that so many movies have been inspired to have their soldiers wear something similar. You can fit right in with an army of Mulan warriors when you slip into a Samurai costume. After all, if any leader has the wisdom to bring everyone together, it is Mulan! Create an awesome group costume for your season.
Imperial Warrior Costume
While it is critical for the soldiers of the Imperial Army to stand side by side in similar garb, you can't help but want to stand out just a bit. Show that you've earned the Emperor's honor by wearing the armor of an Imperial Warrior that has really made their mark! No one else really deserves to fight alongside Mulan, anyway. Gleaming gold against shining black is surely the way of the warrior.
Guardian Spirit Mushu
Mulan wouldn't have gotten too far in the animated adventure without some spiritual assistance from her ancestors. Now, perhaps the indomitable dragon of legend was expected to look quite a bit more powerful than the little fire-breathing lizard we ended up meeting. (Heck, even Mulan's ancestors thought they'd be sending something from Lord of the Rings instead of that pipsqueak, Mushu!) Still, this guy really knows how to add some fire to the fun of the Disney movie, and we understand that a Mushu costume will add a ton of fun to your Mulan costume, too. Whether your little babe is accompanying you as your tiniest guardian or you are keeping an eye on your little Mulan, this dragon is good to go!
Dragon Costume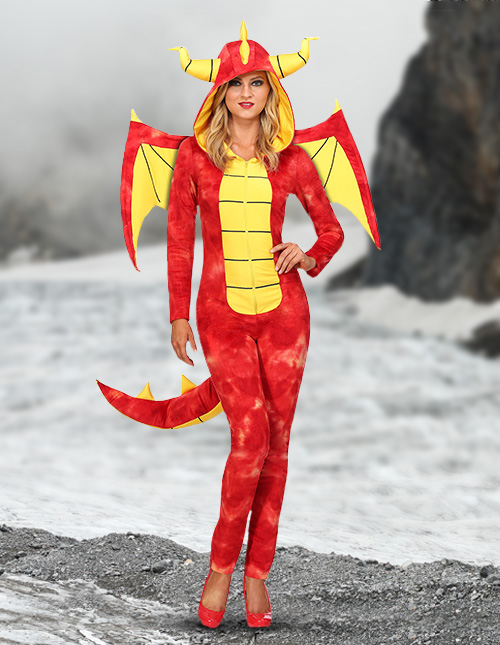 If your little Mulan is heading out into the havoc that is Halloween, it might be a good idea to ensure that they've got a guardian spirit at their side. We'd love to trust Mushu to the task, but that little dragon can be a little ditzy! Make sure that you have your eyes on your little warrior when you take on the role of the dragon guardian yourself!
Little Mushu the Dragon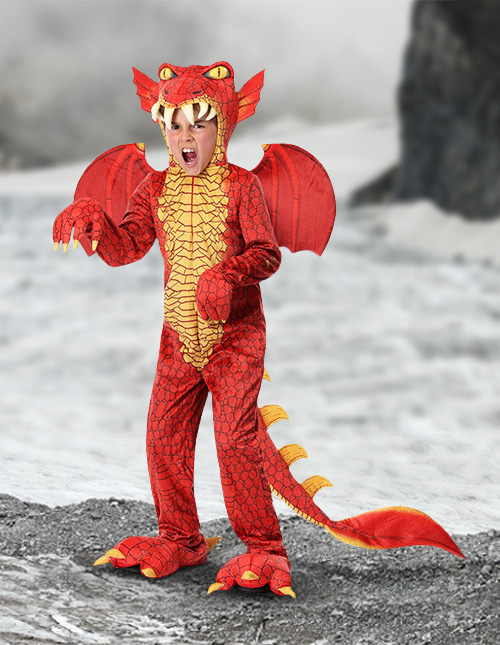 If you'd like to keep your warrior ways a bit proportional, you'll be on the lookout for a pint-sized dragon ally at your side. Who can you trust to keep you energized to win the war more than your little tyke?! Plus, every kiddo would love to stretch their wings in a dragon costume! This is a match made by your ancestral spirits, so get ready to help your tyke's fire shine bright.
Guardian Spirit Phoenix
The live-action Mulan movie didn't just change up the combat. It also brought us a different spiritual companion to help enflame our hero's ki! The mystical phoenix is the legendary firebird, born from a fire that even Mushu would be jealous of. It is said to channel the light of the sun and was there at the dawning of creation. You certainly can't go wrong with a mystical companion like that! There are a lot of ways to bring the magical bird along with you on your quest to live out Mulan's life this Halloween. Combine a few colorful feathers with a shoulder accessory or cape to keep the legendary phoenix on your side. Bring the phoenix along and add a bit of magic for your Halloween hopes!
Phoenix Wings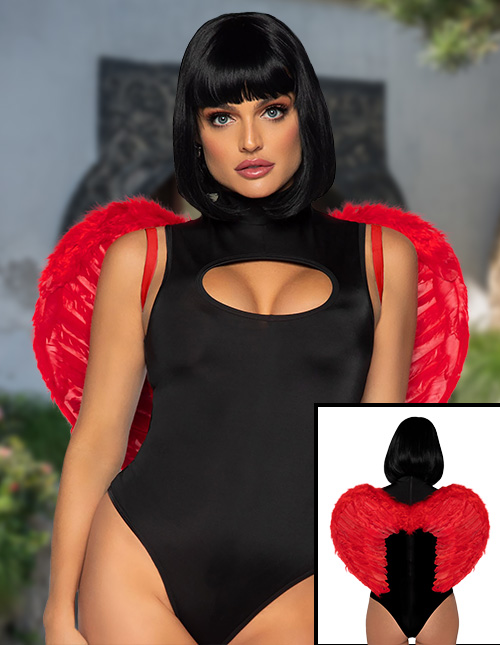 The phoenix is a mighty creature of mythic proportions. But did you know that it can appear in many different forms, too? Don't feel obliged to fit into a little birdie costume when you can spread your wings with a pair of Radiant Wings! Not only can you wear them with your warrior look, but you can bring the live-action film to life when Mulan wears these wings herself!
Phoenix Companion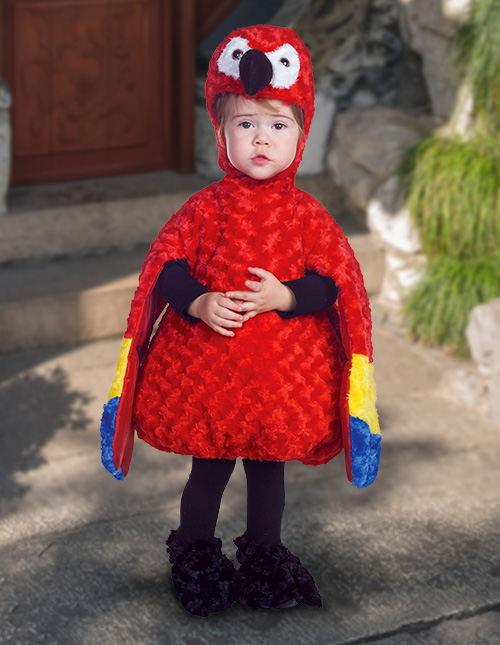 Now, at your first glance, you might think that this bright little bird is a perching parrot. And, okay, we can't deny that it might look that way! But here's the thing. The legendary phoenix is a bird with bright plumage that gleams like fire. It is clever enough to whisper wisdom to those it loves. We have to wonder if this little parrot hasn't been a mighty phoenix all along!
Mulan Accessories
Mulan already had all the heroic qualities needed to help save her family's honor and the whole Empire! Of course, she didn't just set out on her horse all on her own, though. There are plenty of critical components to ensure that your adventure goes off without a hitch. Now, you might not have an ancestral sword or the proper Imperial hairstyle to ensure that you're accepted into the Emperor's army. Fortunately, we have plenty of Mulan costume accessories to help you live out all your favorite moments from the epic story! Equip your family sword so you're ready to slice your way to victory, or wear the proper mythic wig to keep your identity a secret! Here are a few extra items that you can include to really bring your Mulan look to life!
Mulan Swords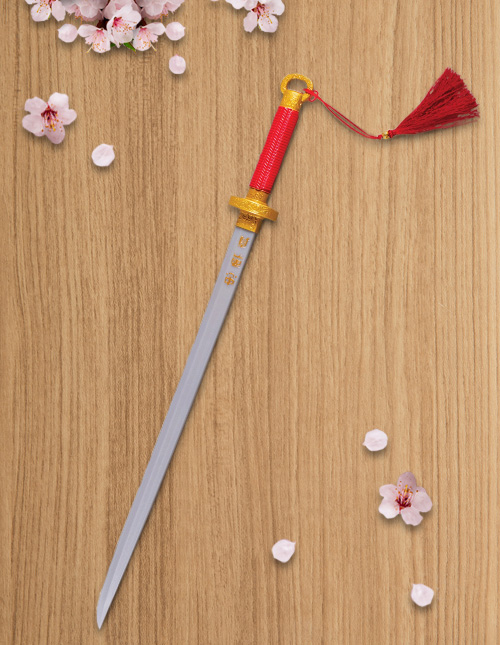 Where did Mulan's adventure begin? Was it the announcement of the war? The conscription of her father? No! It all started when she first saw the legendary blade of the Fa family. Start your costumed quest out right when you accentuate your costume with Mulan's ancestral sword!
Imperial Fan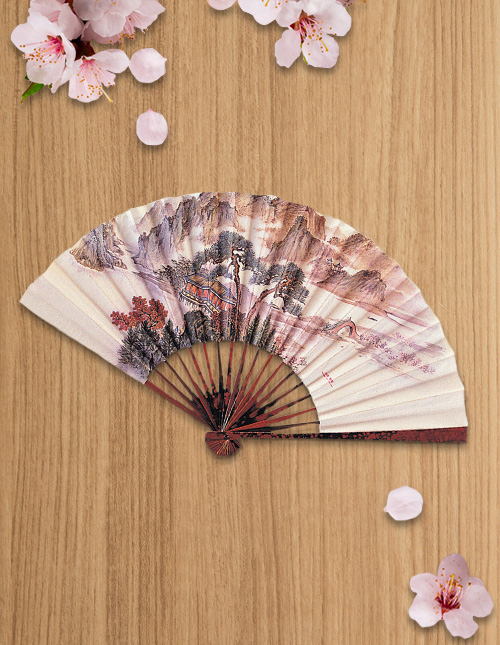 There are many reasons you might want to add a little culture to your costume. What if you're a manly man, masquerading around as a woman warrior? Well, a fan might keep you alive for the attack! Not to mention, Mulan's mother might also be frowning if you forget your fan, too!
Katana Swords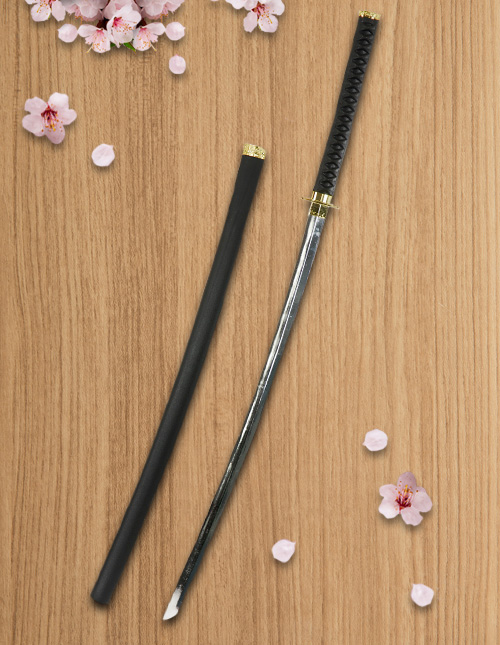 If you want to be prepared for anything, you can't trust that your ancestral sword will be at your side. Bring a few extras just in case you find yourself with a bit of extra company! You can't go wrong with a pair of katanas...even if that means you're borrowing blades from Japan.
Warrior Wig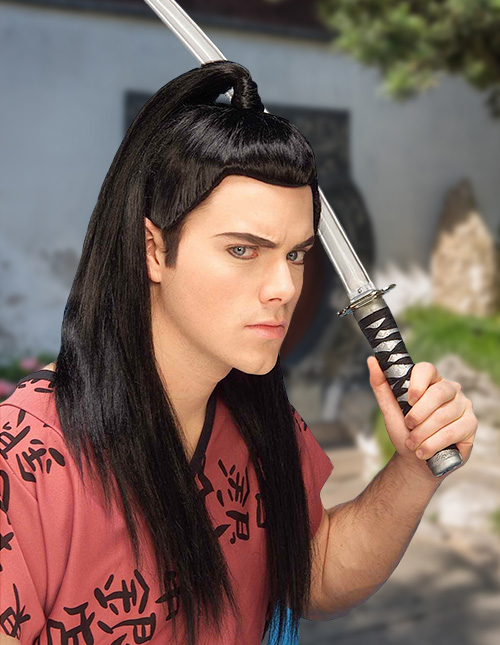 The one thing that we know for sure is that it is tough to tie a topknot! Even before all the flipping, climbing, and fighting, those warrior hairdos are tough to put together. Fortunately, our own guardian spirits are happy to offer some warrior wigs to make you Mulan!