---
Sail off on a magical adventure this Halloween when you wear one of these Moana costumes, joined by your trustee sidekicks Hei Hei and Pua. Choose a Moana costume for adults or kids. Don't forget to accessorize your outfit with a Moana necklace and magical oar! Now that you've completed your Moana costume look, you are ready to voyage across the neighborhood in search of delicious candy!
Main Content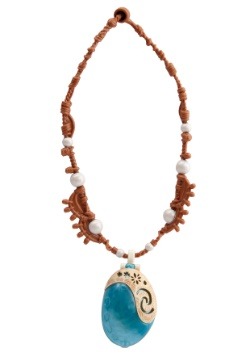 Coming Soon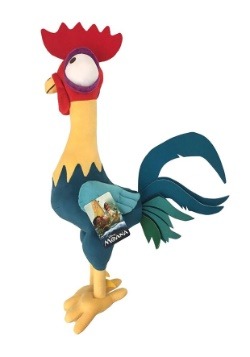 Coming Soon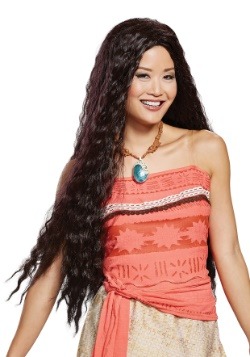 Sold Out
---
Set sail on an epic adventure across the sea with our Moana costumes! Right from the classic Disney animated film, our Moana costumes feature the title princess as well as the formidable (and hilarious) demi-god, Maui. These Moana and Maui costumes have all the details you'd expect to create these epic characters for the whole family this Halloween!
Finally, you're face to face with greatness. Breathe it in. We bet you've never seen a demi-god quite like this Maui costume! The ancient being from Polynesian myth was brought to life in the hit Disney film, and he was portrayed by the ever charismatic Dwayne Johnson, otherwise known as The Rock. While the tattoos on this costume won't tell the ancient stories through animation, we think you'll love portraying the character by singing his hilarious and memorable song. Just don't forget the ancient hook that imbues Maui with transformative powers! Okay, it might not do that for you, but no Maui costume is complete without that hook. You're welcome!
The princess Moana is supposed to stay on her island her whole life and be a chief to her people, but she's a voyager and wants to party for Halloween! The only way to do that is with an awesome Moana costume. Our officially licensed Moana Halloween costume definitely call to you the same way the sea calls to Moana! If you want to bust out in song here we won't mind. No matter how far you'll go we'll be with you the whole way or at least this costume will!
The adventure to return Te Fiti's lost heart can't be attempted without the right look, and that's why our Moana and Maui costumes are made to be paired together! We have such great looks for all the characters for both kids and we even have an adult Moana costume! Now all you need is to find someone to play Hei Hei... if you can't find someone willing to be the wacky rooster don't worry because we have plush versions you can take along. Our Moana family costumes just aren't complete without the whole gang aboard the journey!
If your little one just can't stop watching the animated film or singing the infectiously melodic Lin-Manuel Miranda songs, then she definitely needs a Moana dress. Doesn't matter if she's going out for Halloween or heading out to the sandbox to play, our dresses will transform her into her favorite character, all set to journey for trick-or-treats or imaginative adventures! Don't forget to get her the right accessories. Who would Moana be without her awesome piglet, Pua, or how about an oar! You won't get far as a voyager without an oar.
As you can see, our officially licensed Moana costumes are going to take your Halloween from ordinary to absolutely SHINY! Whether a dress, accessories, plush, or a wig we have everything you'll need or your little one will need to become Moana, the Disney princess, and title character of the hit animated film.