Blue's Clues Costumes
1 - 11 of 11
---
You've found all three clues! It's time to sit in your Thinking Chair. Now, let's think! Which character will you and yours be for a Blue's Clues dress-up day with our selection of Blue's Clues costumes? Shop Blue's Clues costumes for infants, toddlers, adults, and pets to get everyone dressed as the beloved blue puppy. Plan classic Blue's Clues fun with a Steve costume. Or get ready for a big-city adventure with magical Josh and Blue costumes!
read more
read less
Main Content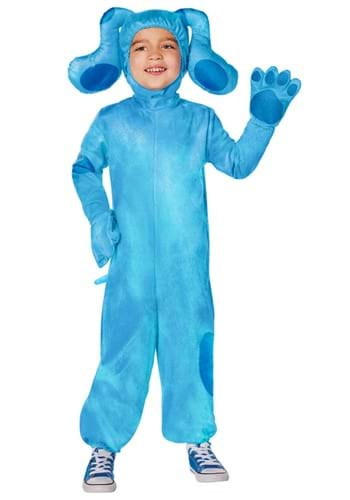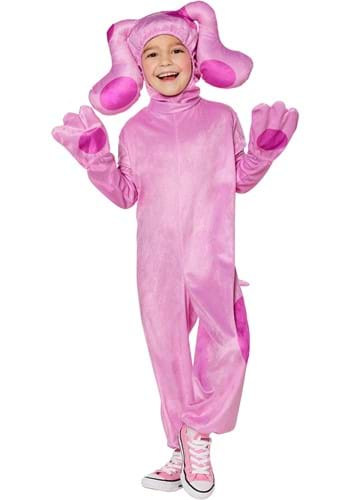 Coming Soon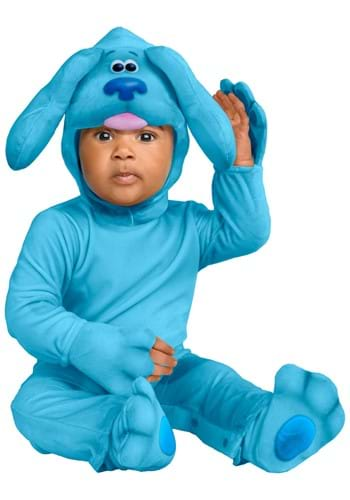 Coming Soon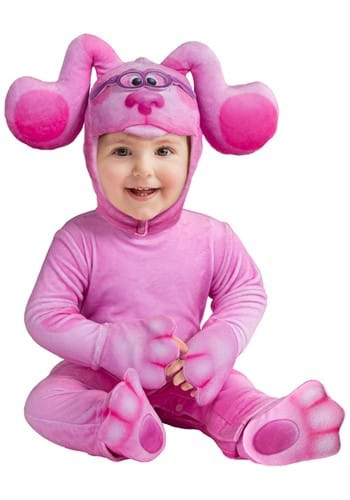 Coming Soon
---
September of 1996 introduced the preschool entertainment world to Blue's Clues, and if you ask fans, the world has never been the same. How could it be? Steve and his puppy Blue led kiddos and their families on clue-hunting missions every day, learning life lessons, the catchiest songs, how to draw simple but incredible doodles, and so much more!
Then Steve handed the Handy Dandy Notebook over to Joe to lead another gaggle of pals on similar adventures. Before Josh leaped onto the scene and turned the magic of a decades-old and beloved series into something original watchers could enjoy with their own families (or for nostalgia's sake!)
What we're saying is we know why you're here! It doesn't take a game of Blue's Clues to figure it out. Though, if you want, we're totally down to sing the song, sit in the Thinking Chair, and solve a riddle with you, Blue, and your favorite Blue's Clues host! Or we can simply show you the costumes that'll help you and yours get totally wrapped up in the series again!
Let's start with the classic for that. 90's babies, assemble!
A Steve Blue's Clues shirt is the first item you'll need. And our available Steve shirt gets adults dressed like the beloved host in short order! Just don't forget to grab a notebook and crayon for your khaki pants pocket—it'll really help you nail the look! Next, get your little one dressed like Steve's loyal gal, Blue, with an infant or toddler Blue's Clues costume! Each of our available kid's options comes fit with plush ears and all the spots that magic pup could need!
Bring the fun to the current generation when you start your Blue's Clues adventure with a Josh costume shirt! Pair with both a Blue and a Magenta Blue's Clues costume to expand the fun.
Got a family of three, or maybe your little one wants to bring a friend for a Blue's Clues trick-or-treat? An adult Blue's Clues costume gets your partner dressed as Blue to let your little one shine as Magenta. And with infant and toddler sizes for both Blue and Magenta, the tiny tots in your life are ready to play like their favorite dynamic duo.
Meanwhile, if the group is missing a third person, Blue can still pal around with Magenta, Josh, or Steve with a Blue's Clues dog costume for the family pet! With luck, they'll even leave real paw prints around for you and yours to find!
From nostalgic to silly, our Blue's Clues costume selection is here to get fans of every generation started! Shop today and get ready to sing a tail-wagging round of the Mail Song when your order arrives for playtime, Halloween, or your next convention cosplay!