Power Rangers Costume Ideas
If you grew up in the 90s, then there's one phrase that probably holds a special place in your heart. Yes, "it's morphin' time!" is a phrase that kids shouted along with the Power Rangers as they watched them transform into a team of superheroes dedicated to fighting the forces of evil. The Mighty Morphin Power Rangers exemplified so many positive qualities during their many trials and tribulations. Not only did they teach us how to deal with common teen problems, like bullies and school troubles, but they also spoke out against littering— all while finding time to save the world while dressed in uniform. No other superhero crew to hit Saturday morning cartoons has even done that quite as well! Sure, there had been plenty of superheroes showing up on the Saturday morning cartoons lineup, but none of them had the unified look of a true team. Spider-Man and Batman were more of a solo act. X-Men had pretty cool costumes, but only about half the team decided to color coordinate. (We're looking at you, Gambit!) That fact alone makes dressing up as the intergalactic superheroes a great way to create a group costume with all your friends or family. Just check out some of our great Power Ranger costume ideas below to help you craft a look based on the Saban heroes.
Kids Power Ranger Costumes
There are plenty of things you can count on in this world. The sun always comes up. You'll always have to pay taxes. And there will always be a new Power Rangers series for each generation of kids growing up! Ever since 1993, there's been a team of Rangers fighting to save the galaxy. From Mighty Morphin, to Time Force, to Dino Thunder and Ninja Steel, every kid got to grow up the Rangers. These are some of our greatest kids Power Rangers costumes that should help your child jump into the role of their favorite character from the show.
Kids Red Power Ranger Costume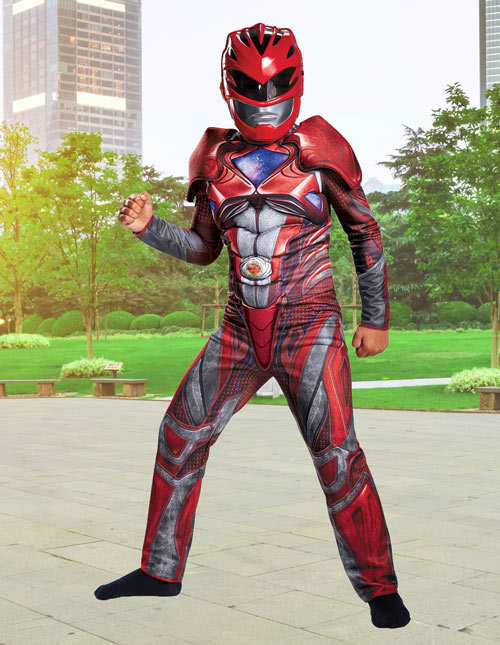 If your child is ready to take the lead, then he's ready to walk in the footsteps of Jason Scott, the Red Ranger. In the 2017 movie, he brought his best moves to the table in the fight against Rita Repulsa, and now it's your child's turn. This kids Red Ranger costume comes with a full-body jumpsuit and a mask to help him feel like the powerful Ranger that he knows he can be!
Kids Black Ranger Costume
Zack is a kid without fear. He's a bit of a daredevil and with his Mastodon Zord, he's really ready to kick it into high gear. Rita Repulsa, Goldar, or even a little bit of homework don't scare him! Now, if your child is the fearless type, then it might be time that he joined the new crew of Power Rangers in this kids Black Ranger costume.
Kids Dino Charge Green Ranger Costume
The Dino Charge Rangers spent most of their time fighting against the evil bounty hunter bent on collecting the Energems. The good news is that Riley Griffen, the Green Ranger of the group, is ready to team up with his friends to beat that baddie. If your child wants to join in on the fight, then he can wear this kids' Dino Charge Green Ranger costume to officially join the team.
Kids Dino Charge Gold Ranger Costume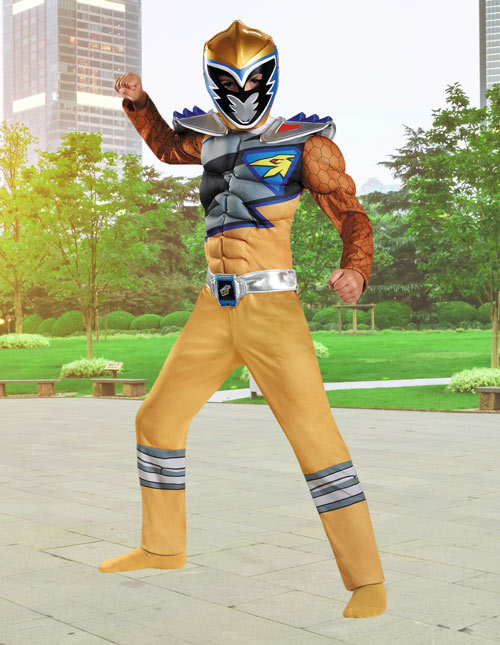 Sir Ivan of Zander isn't just your average Ranger. He comes from the Renaissance period , where he was an honorable knight for Prince Colin. That means he brings some awesome sword skills to the table when it comes to fighting against the bad guys! This kids' Dino Charge Gold Ranger costume gives your child the look of a 13th century warrior who's ready to teach Sledge a valuable lesson: don't mess with the good guys.
Girls Power Ranger Costumes
One of the great things about the series is that there were plenty of girls who kick butt! From Kimberly Hart, the original Pink Ranger, to Sarah Thompson, the new Ninja Steel Ranger, girls have always had a plethora of role models to choose from. Here are just a couple of examples of great girls Power Rangers costumes to choose from.
Girls Pink Power Ranger Costume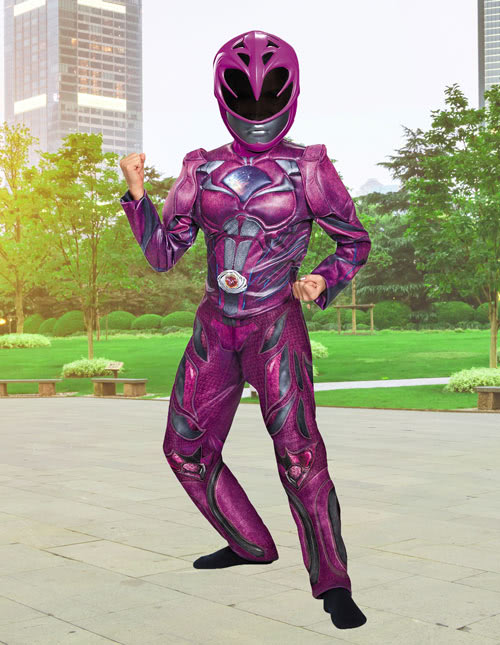 This Girls Power Ranger costume will help your girl find her inner rebel! It's based on the character from the movie and it comes with a jumpsuit with a modern look to it. Your child may feel the intense urge to fight evil doers like Rita Repulsa while wearing it, so make sure you train her in the alien martial arts before you send her off on a secret mission to save the world.
Girls Ninja Steel Power Ranger Costume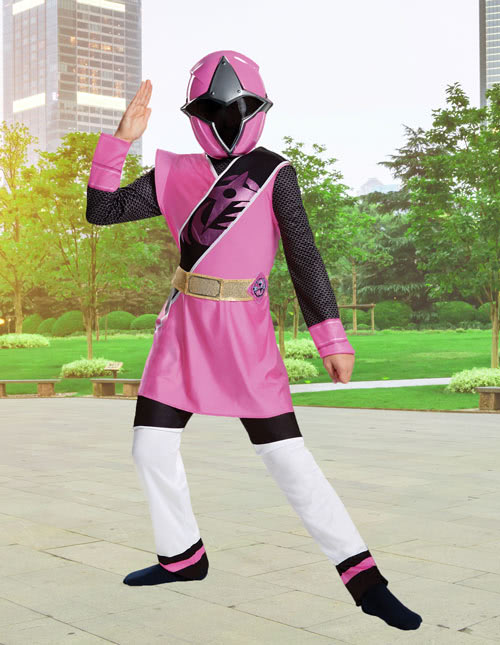 Sarah Thompson has the most powerful brain in Summer Cove High! It's really no contest, as the girl created her own homemade hoverboard. We've been dreaming about one of those ever since Back to the Future showed off their version of the hoverboard . Any techie type girl will love cosplaying as Sarah in this Girls Power Ranger costume from the Ninja Steel series.
Power Rangers Accessories
The Power Rangers have a long history of having awesome accessories. Zordon gave the Mighty Morphin Rangers a wrist communicator so Alpha 5 could keep in touch on dangerous monsters. Tommy Oliver, the Green Ranger, got to wield a dagger that doubled as a musical instrument and he got to wield the Saba sword. Just check out some of the accessories you can add to your costume to maximize your Ranger experience.
Power Rangers Sword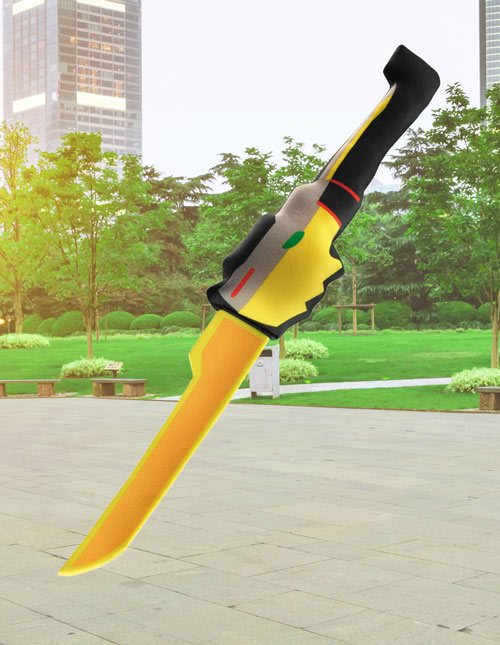 Fighting against the bad guys with nothing but your bare hands can get a little tiring, so why not improve your butt-kicking game with one of our toy weapons ? This Power Rangers Sword is a great choice that comes from the Dino Charge series. Sledge doesn't even stand a chance when you wield this soft-sculpted weapon.
Power Rangers T-Shirt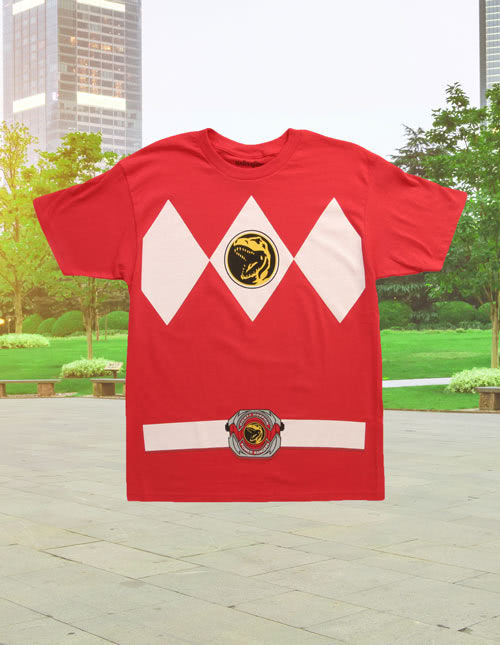 Even the Rangers like to keep it casual sometimes. Maybe they want to head to a barbecue, or just take a walk in the park. For those kinds of occasions, wearing a full jumpsuit with a helmet might not be the most practical attire! This Power Rangers t-shirt is one of our costume apparel pieces that lets you look like a Ranger while staying comfortable in everyday wear.
Power Rangers Red Sunglasses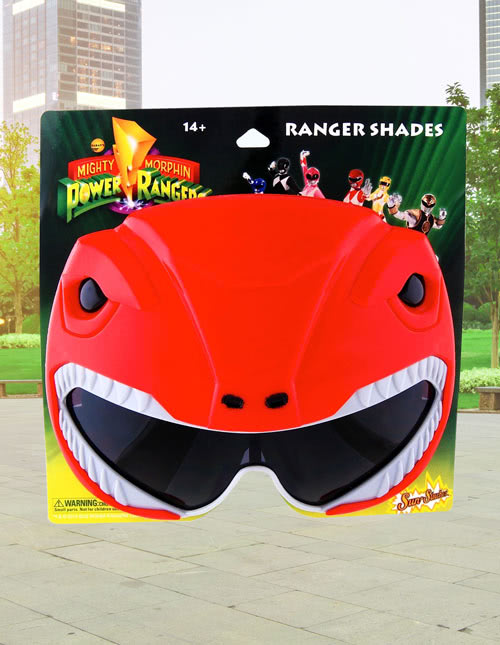 Have you ever had an intense battle against Goldar? Make sure you have a pair of sunglasses , because that guy's golden armor may just blind you if you come to the fight unprepared! These Power Rangers sunglasses will help you fight against the sun's harsh rays while you fight against evil monsters like Goldar.
Power Rangers Robe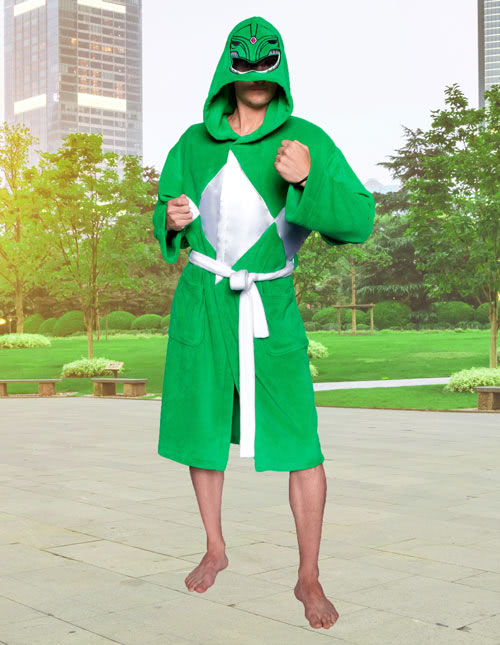 You don't have to fight ALL the time, do you? Of course, you do! What kind of a question is that? Even when you step out of the shower, you never know when a gang of Putty Patrollers are going to jump out of the woodwork to ambush you. That's why, even when you're relaxing, you should be prepared with this Power Rangers Robe.