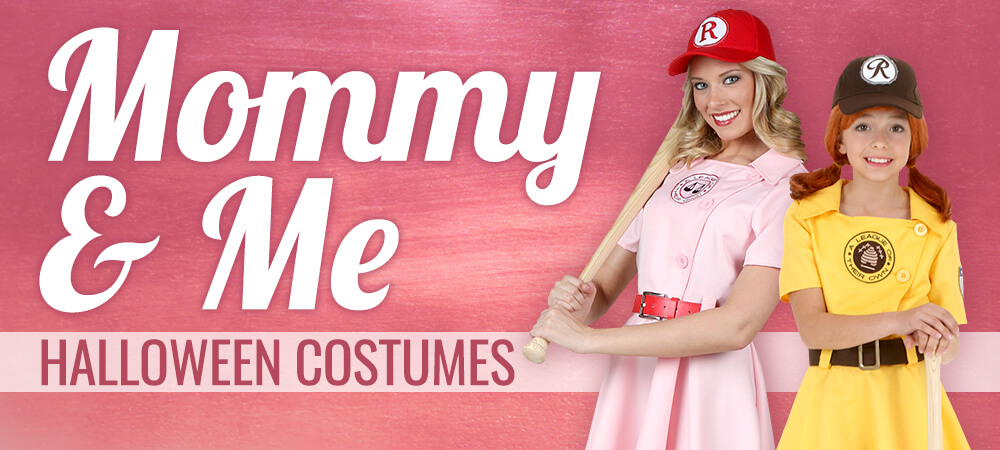 Mothers have always been their daughters' first and last best friend. They are always there for each other through everything. And let's be honest, most would be lost without the other. So why not show everyone else how well you get along? The perfect time for this is on Halloween because "Mommy and Me" Halloween costumes are total #MomGoals. When everyone else is dressing up with their friends and significant others, stand out and dress up with your number one girl. Whether you see yourselves as princesses, sports players, superheroes, ghosts, or pretty much anything else, there are so many great mommy and me costume ideas out there for you!
Costumes for Mothers With Baby Daughters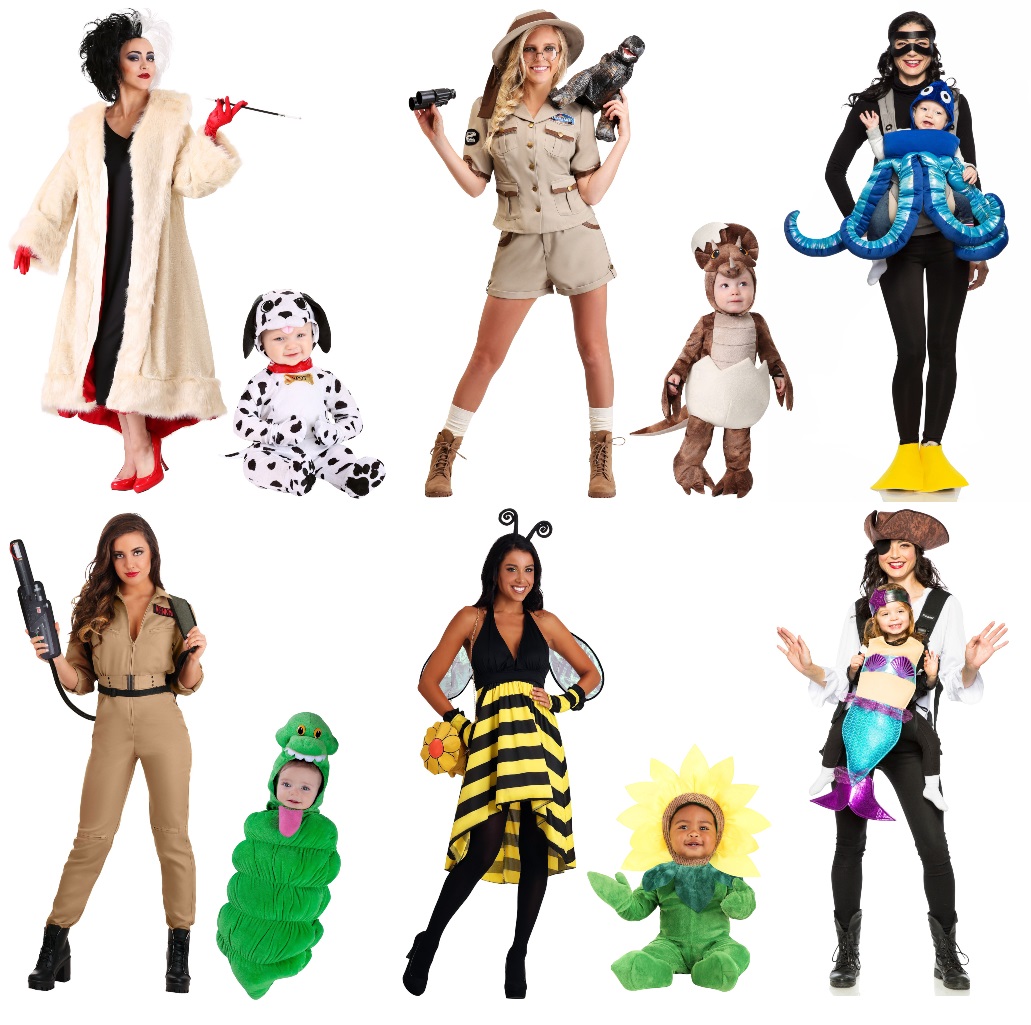 Let's be honest, everyone loves showing off their babies. What better way to show off your little one than with the perfect mom costume on Halloween? There are so many great mommy and me Halloween costume ideas. No matter what type of costumes you're into, practically anything can be turned into mom and baby costumes. In fact, your baby can often be your best accessory! Even better, many of these mom and baby Halloween costumes will help keep your daughter safe and warm, too! You can even find a couple of baby carrier Halloween costumes so you can be relatively hands-free.
Costumes for Mothers with Toddler Aged Daughters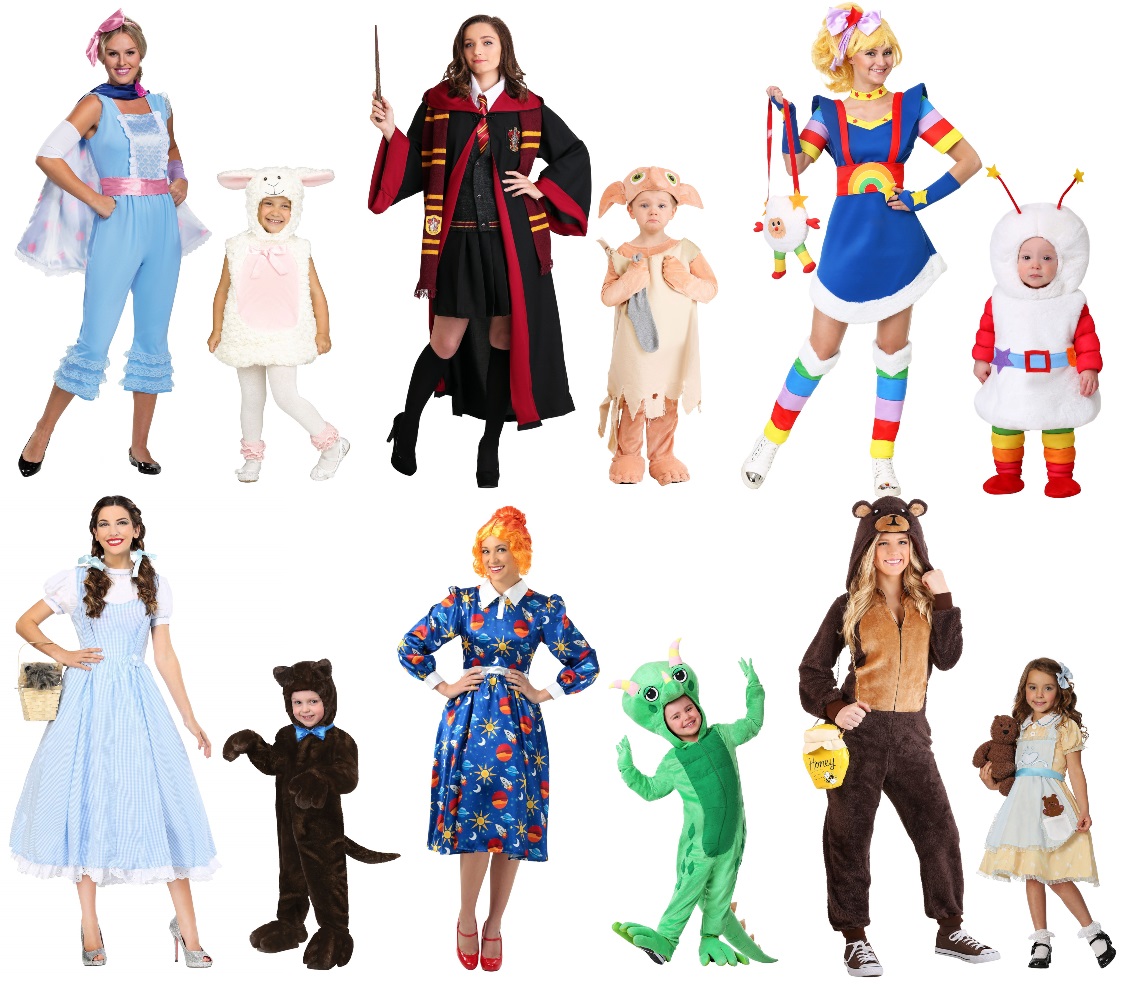 Now your little one is able to walk. Here are some great duo Halloween costume options for your daughter on the move. This is probably going to be the first time she goes trick or treating and of course you'll be right there with her. So why not dress up as a pair, too? You can be one of your favorite mother and daughter duos. Plus, if you're wearing a costume, that means everyone has to give you candy right? Well, it's worth a shot at least. These are some of the cutest mommy and me costumes around, and they're all available at HalloweenCostumes.com!
Costumes for Mothers with Child Aged Daughters
Alright, your daughter is not so little anymore, and you've been doing the whole Halloween thing for a few years now. You're basically a pro at it. So why stop now? Your kids will still love wearing mommy and me costumes for Halloween for a little while longer, so find a perfect mom and daughter costume now and be sure to take plenty of pictures. Cherish this time while it lasts because it will more than likely come to an end in the next few years. Go all out and make memories while you can. This is one of the most exciting ages, and the possibilities for mother and daughter Halloween costumes are endless. Keep the excitement alive with one of these great costume pairings!
Costumes for Mothers with Teenaged Daughters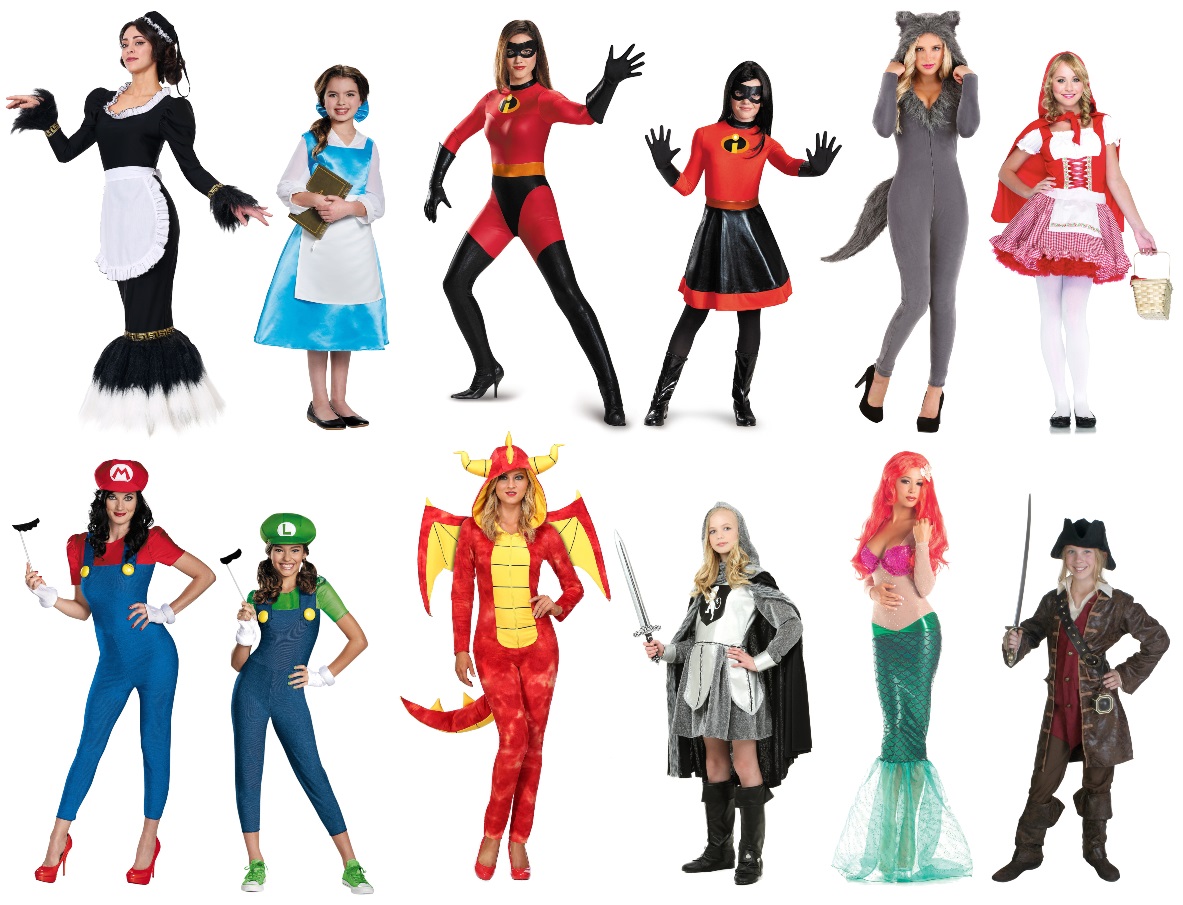 Sorry mom, but at this age, your daughter may not be your biggest fan. They have reached the dreaded teenage years. Face it, her friends are now cooler than you, and she doesn't agree with anything that you say...especially with what you wear. As your daughter grows up, all she wants is more freedom and to just be herself. So give your teen some ideas and let her pick the Halloween costumes this year. There are so many options to choose from, and she'll be much happier if she gets to make the decision. (We're sure she'll appreciate it if you buy the Halloween costumes, too.) There are still plenty of fun ways to have matching mother and daughter Halloween costumes!
Costumes for Mothers with Adult Daughters
Those crazy teen years are over (FINALLY!), but your daughter is now an adult and no longer spends as much time with you. She has her own life. However, that doesn't mean that you have to stop doing your favorite traditions, like going to Halloween events together. What better way is there for you to rekindle your relationship? Plus, at this age, there are now more great costume pairings for moms and daughters than ever! Consider getting a Halloween costume from her childhood, or maybe even from your own. Have fun mixing and matching your own mother-daughter costumes!
Costumes for Mothers with Multiple Daughters
While the previous ideas are great, only some of them will work for mothers with multiple daughters. However, the selections above work perfectly for a small group either by having multiple characters to play off of, or by allowing for the duplication of characters. These group costume selections are also great because they work for mothers and daughters of any age. Whatever the case, there is a great mother and daughter costume out there for you and your daughter(s).
Finding the best matching outfit for Halloween will be a great way to remember your favorite holiday. Dress up and show everyone else what you mean to each other. What do you think of these costume parings? Did you see something that would be perfect for you and your daughter? Check out more great costumes for women and girls, and find your perfect pairing on our website.
Originally posted on June 15, 2017.