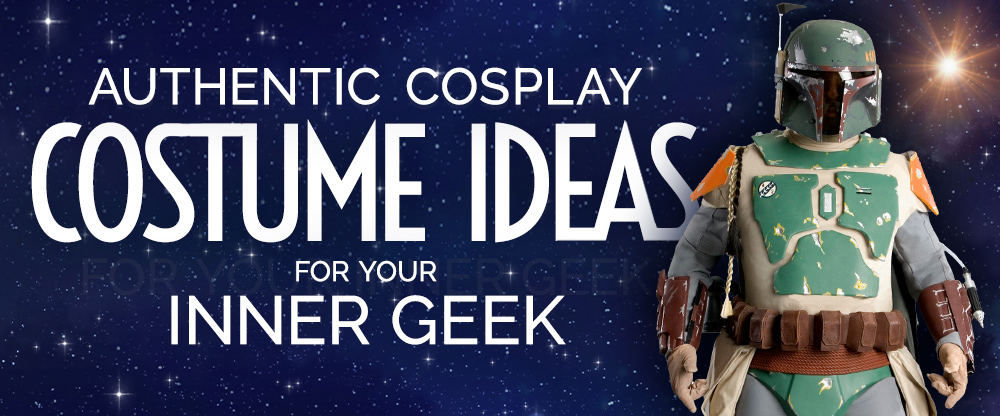 Being a geek is tricky sometimes. There are a LOT of perks, but an addiction to collecting, say, Star Wars memorabilia can be a little hefty on the pocketbook! What's your vice? Action figures? Comic books? Replica movie props? No matter what nerdy things you collect or accumulate, one thing is for certain: the best times to truly geek out every year are annual conventions and Halloween. And with superior quality, attention to detail, and added bells and whistles, choosing an "authentic costume" is the best way to take any Halloween dress-up idea to the next level. Consider choosing a high-quality Halloween costume on your next outing, and you may just be the best-dressed geek around!
Disney Princess Cosplay Costumes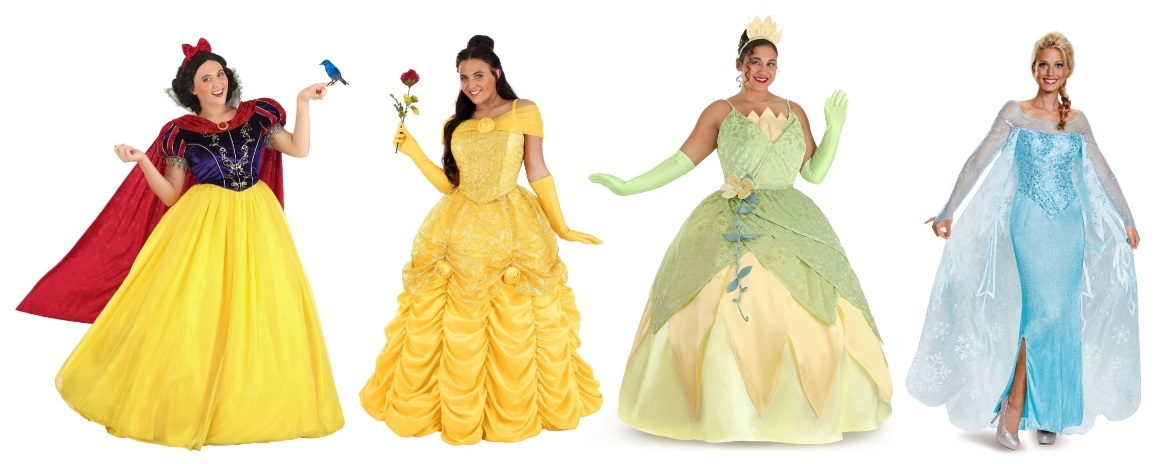 You don't simply want to look like a princess. You want to BE a princess! If you love big princess ballgowns and you want to wear some Disney movie costumes to your next cosplay event, these Disney princess dresses are for you. These high-quality Halloween costumes have full, floor-length skirts, so you'll want to make sure to get a hoop skirt or at least a petticoat to get the ballgown bell shape that you want. You're sure to feel regal in no time!
Star Wars Cosplay Costumes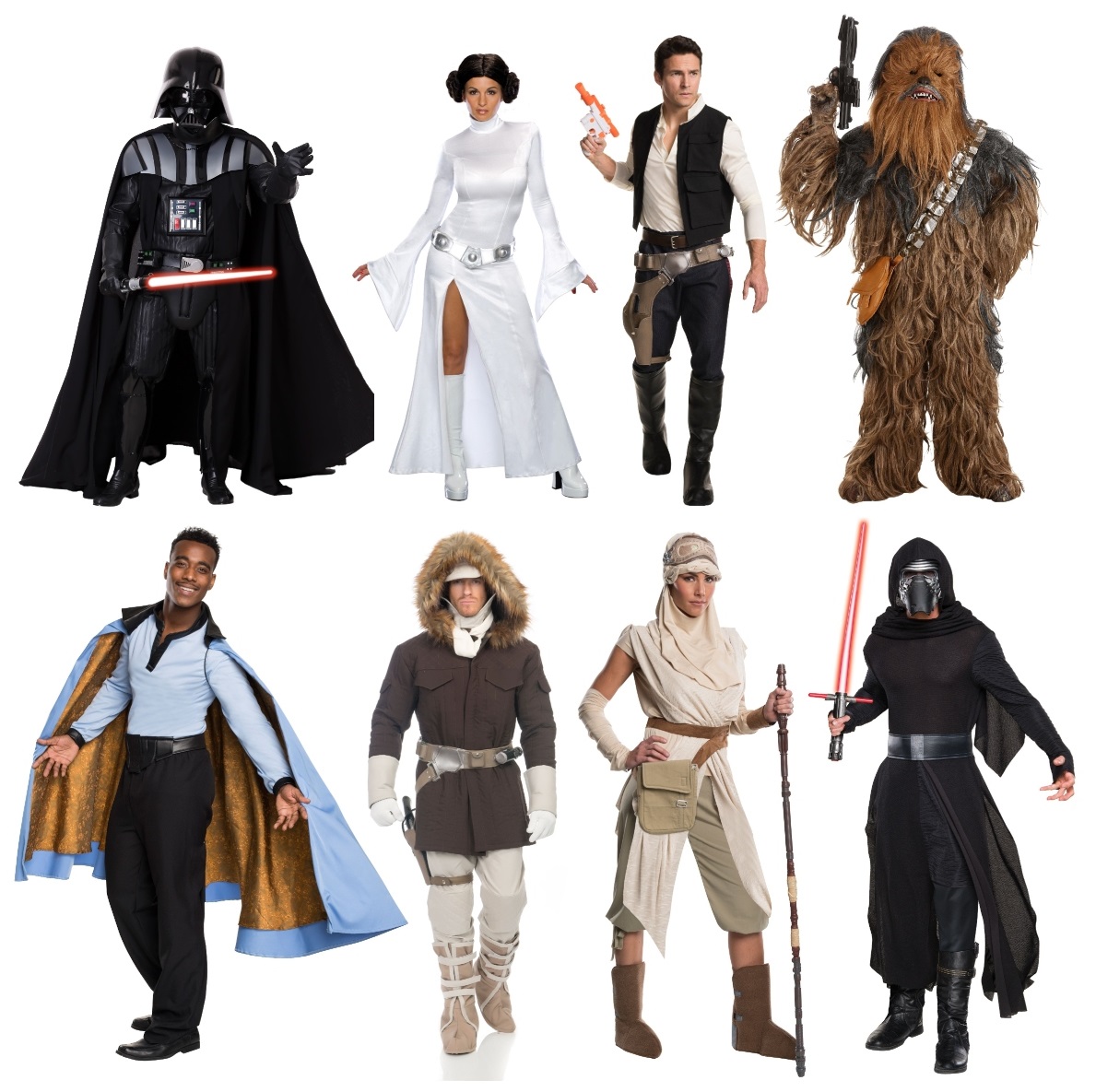 You won't even need to use your Jedi mind tricks to get yourself one of these authentic Star Wars costumes. Save that for your debut! Wear any of these movie quality costumes and you'll appear to have come straight from your favorite Star Wars movie. All other average party-goers = minds blown! Easily one of the best ideas for cosplay costumes for men, the Star Wars universe has so many memorable characters. There are also a good number of memorable female characters as well, so you can easily turn your epic costume into a duet!
Marvel Cosplay Costumes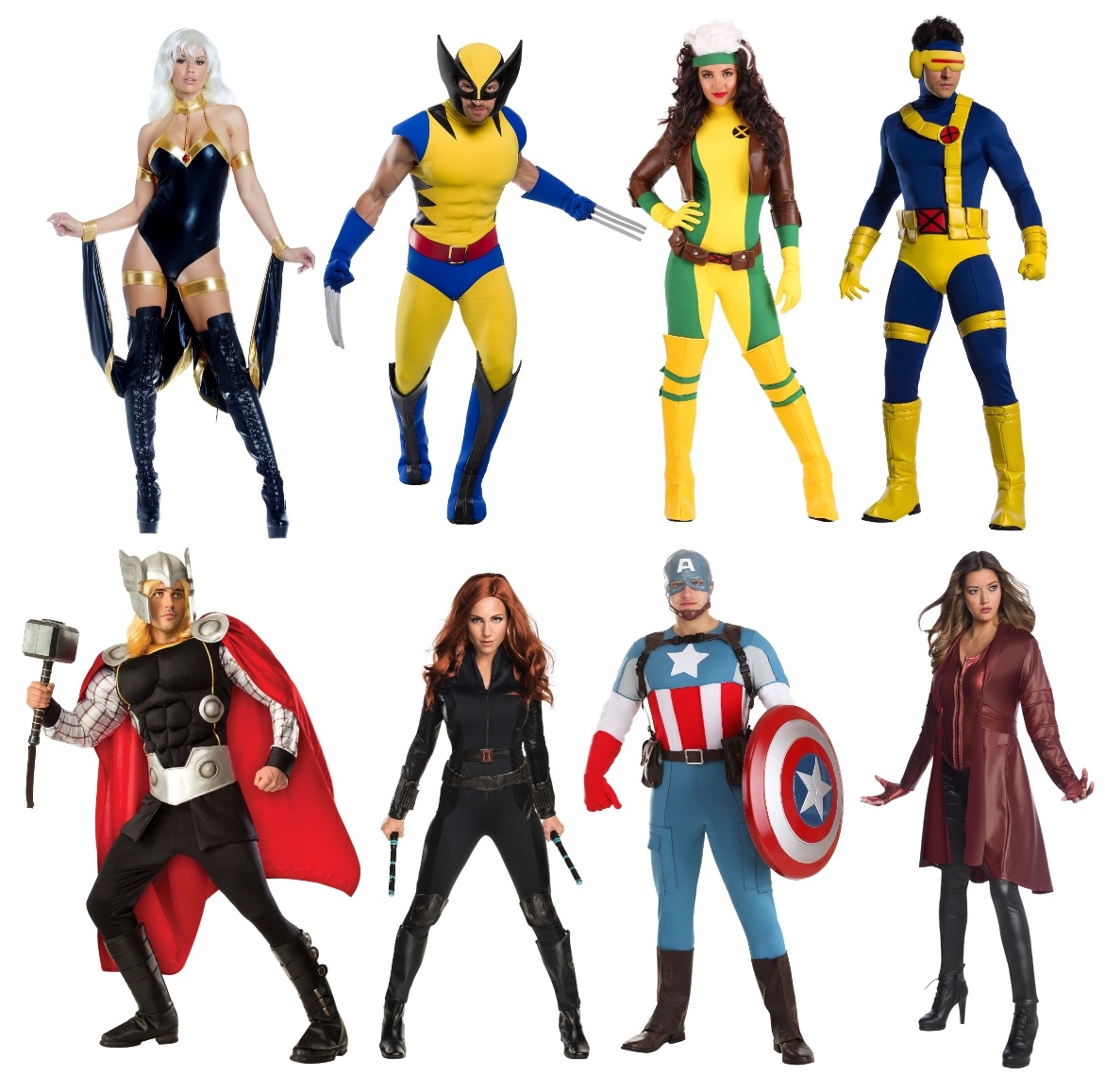 After the Marvel movies made some of our favorite superheroes more accessible to the general public, anyone wearing a superhero movie costume is bound to get noticed and asked to pose for pictures. Maybe you want to wear an alternate outfit for a Marvel character costume that the public now knows. Thor's superhero suit with the weird metal circles? Perhaps even Scarlet Witch's classic red outfit with the weird headpiece. Old and new fans alike can find deluxe costumes of characters that they know and love!
DC Comics Cosplay Costumes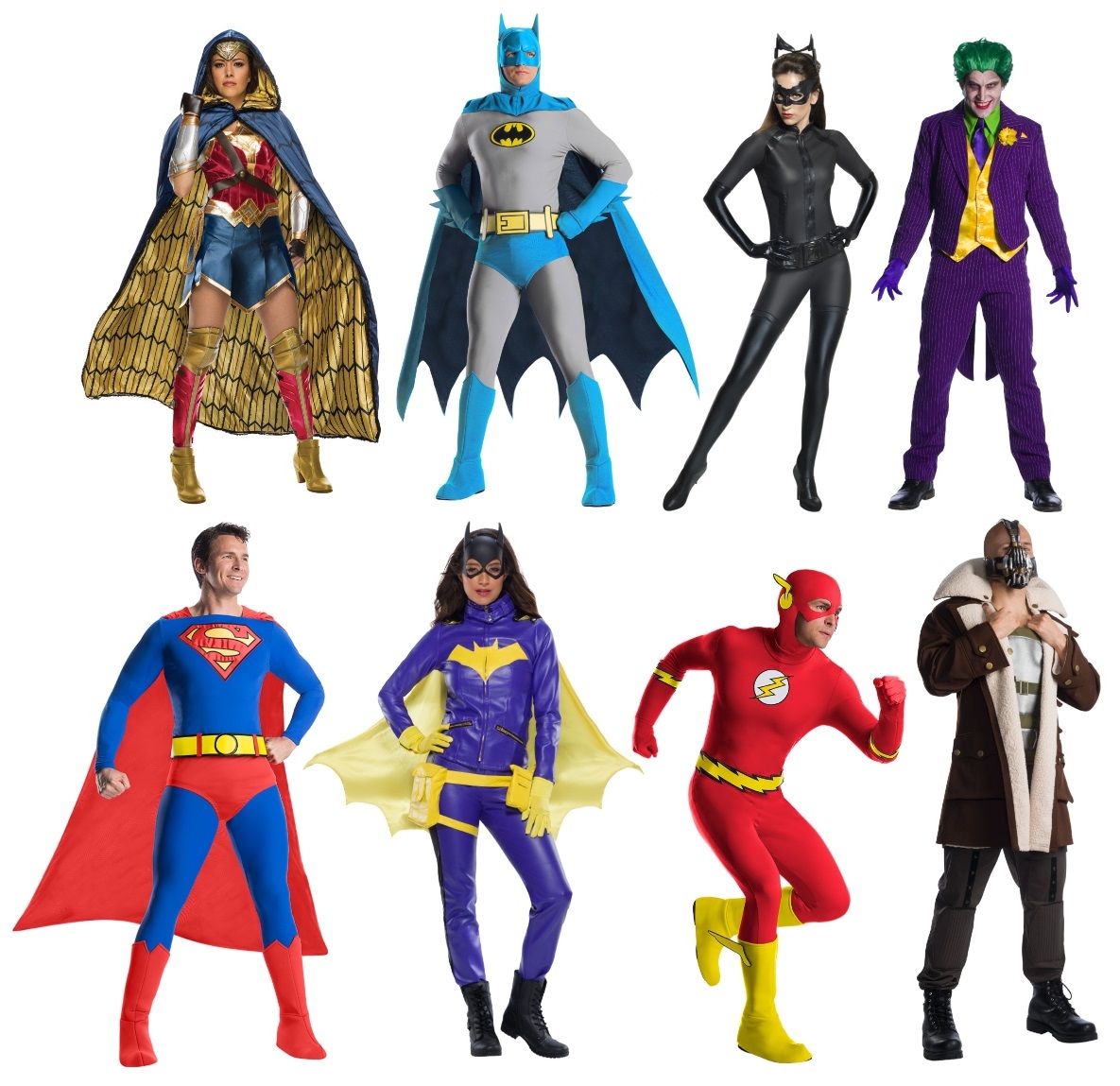 If you're looking for movie-quality superhero costumes, you're in the right place. While you can find regular comic book character costumes on Halloweencostumes.com, you can also find deluxe Halloween costumes that are sure to snag you that coveted "best costume award". These authentic hero costumes have some great options like the Wonder Woman movie costume, Authentic Batgirl costumes and even a premium Superman outfit. Perfect for charity events like superhero hospital visits, comic book conventions and Halloween, you can get more than one wear out of these high-end Halloween costumes.
Anime Cosplay Costumes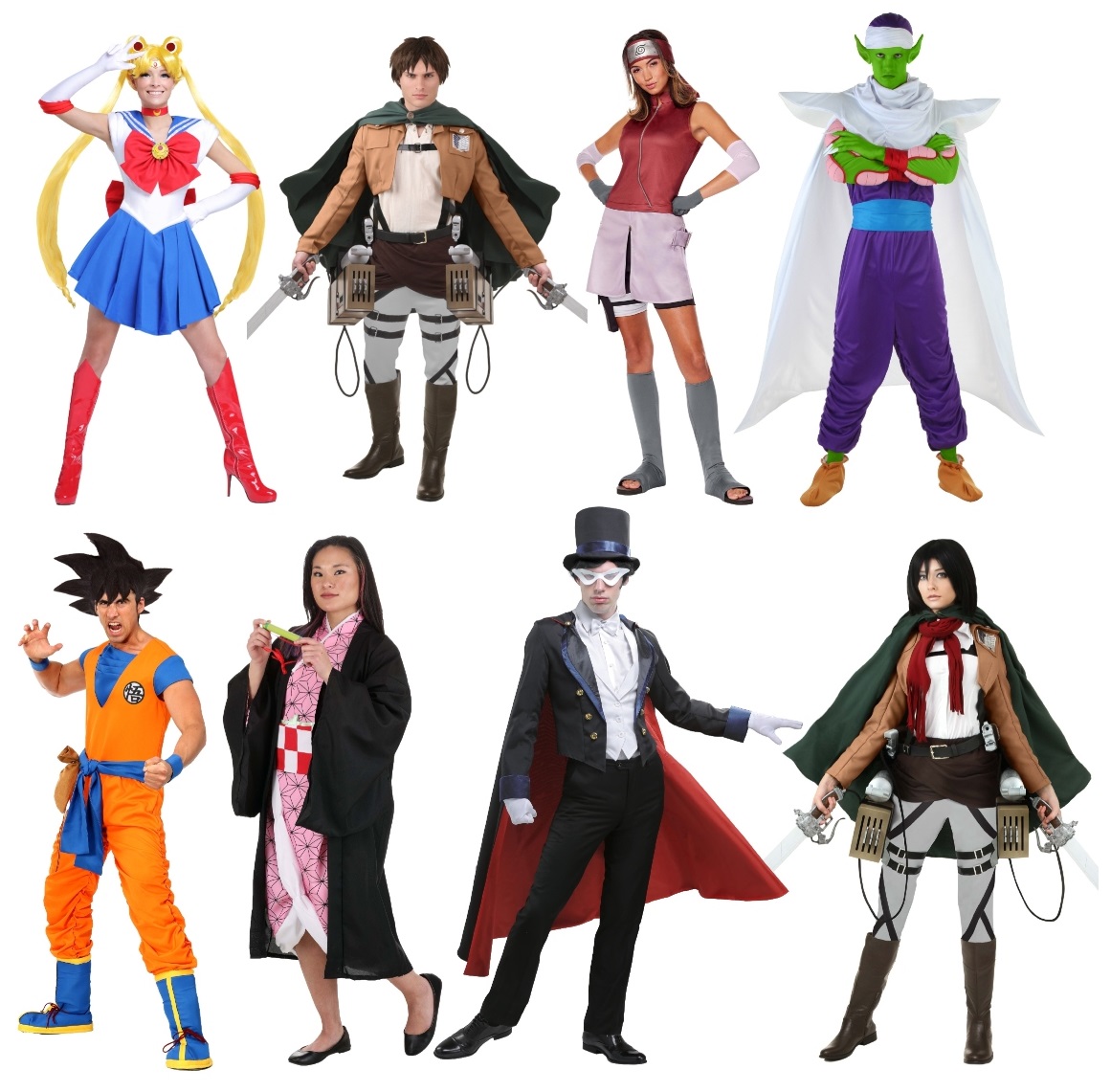 Get ready, anime fans, because you want your cosplay to be epic this year! Whether you're looking to slip into a last-minute costume or you're not as much of a costume maker as you are a wearer, we have premium anime costumes available for you. Classic characters like Sailor Moon and Goku are great for new and veteran anime fans. However, fans of newer series like Attack on Titan can find their next con outfit here too! Don't forget to find the perfect cosplay wig to match your outfit.
Harry Potter Cosplay Costumes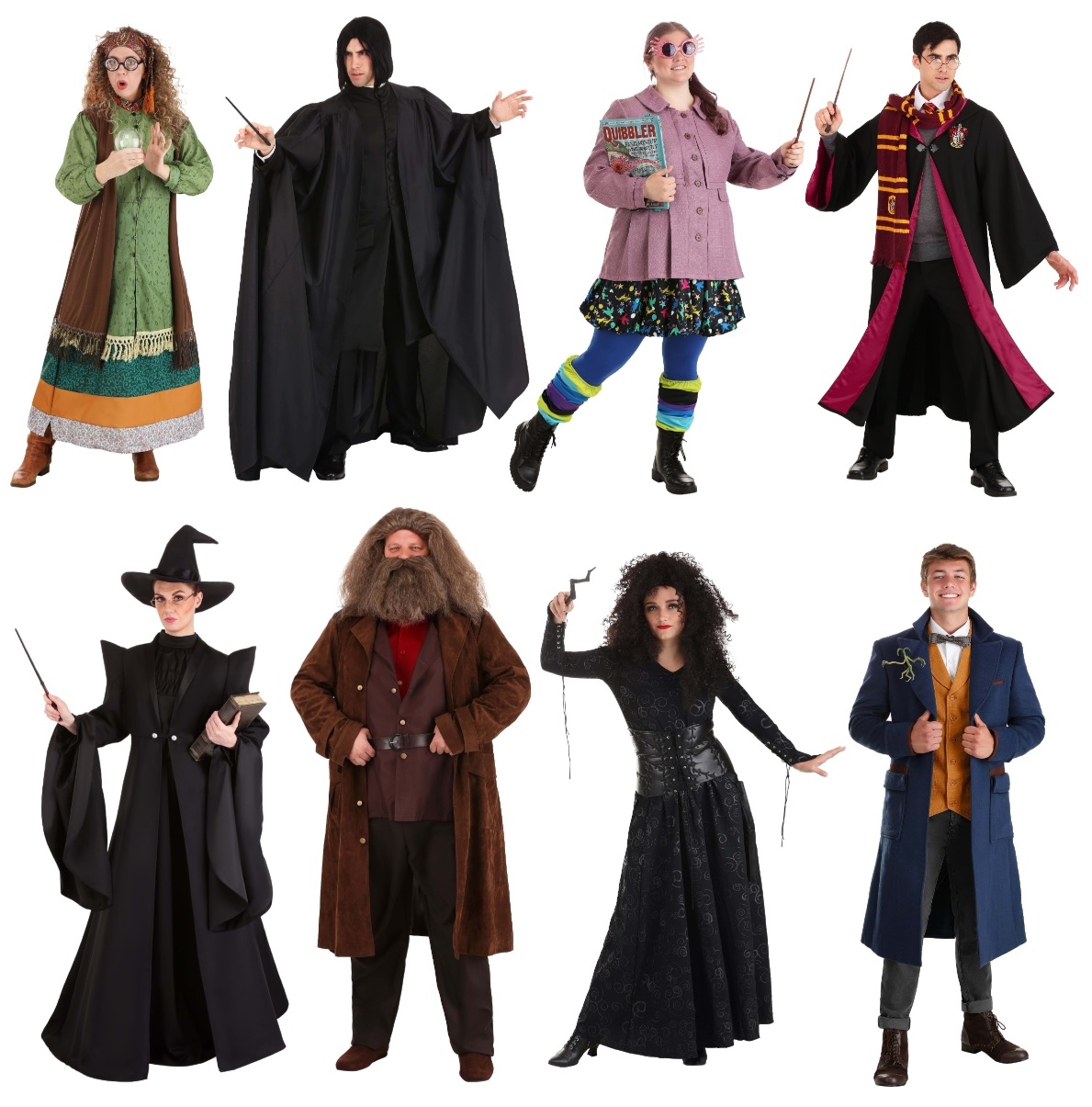 Can you imagine attending a convention and not seeing anyone wearing a Harry Potter costume? No? Well, neither can we! After the Harry Potter books and movies cemented the fandom as a pop-culture staple, it's hard to be anywhere with people in costumes without spotting something Harry Potter. Conventions, Halloween, costume runs, Renaissance festivals—you name it and they're there. You can easily grab a cheap robe and join in, but good Halloween costumes like these are worth a little splurge!
Movie Cosplay Costumes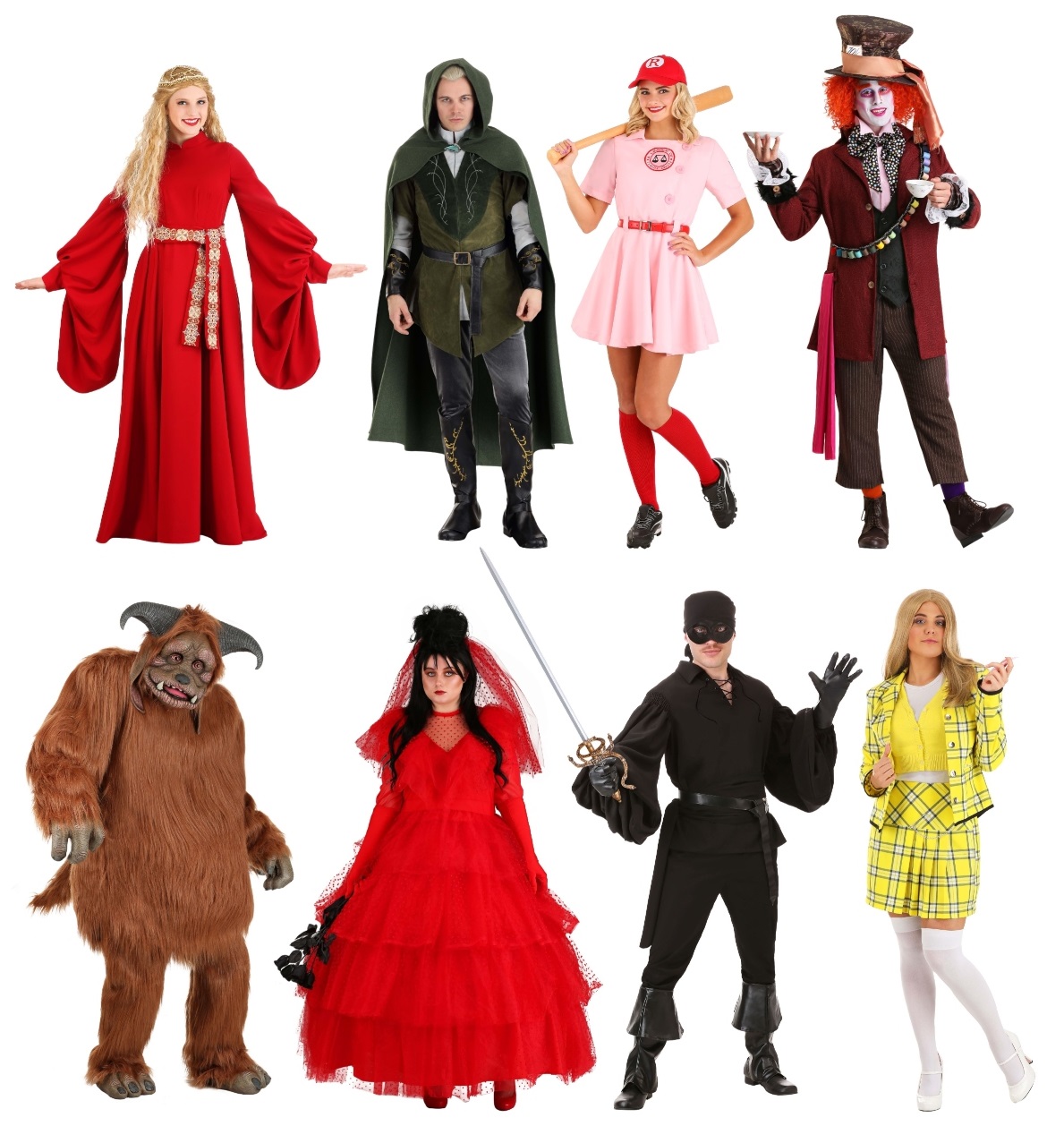 You might be wondering what kind of cosplay outfits you can find from some of your favorite movies. (Trust us when we say there's a lot of variety!) There are tuxedos and suits, big ball gowns, ghost-busting outfits and even creature mascots. Anyone looking to buy a cosplay costume for their next outing can find the outfit that suits them. We might even suggest watching your cosplay movie again (even if you have seen it more than 10 times), just so that you have an arsenal of fun movie quotes while you're in costume!
TV Cosplay Costumes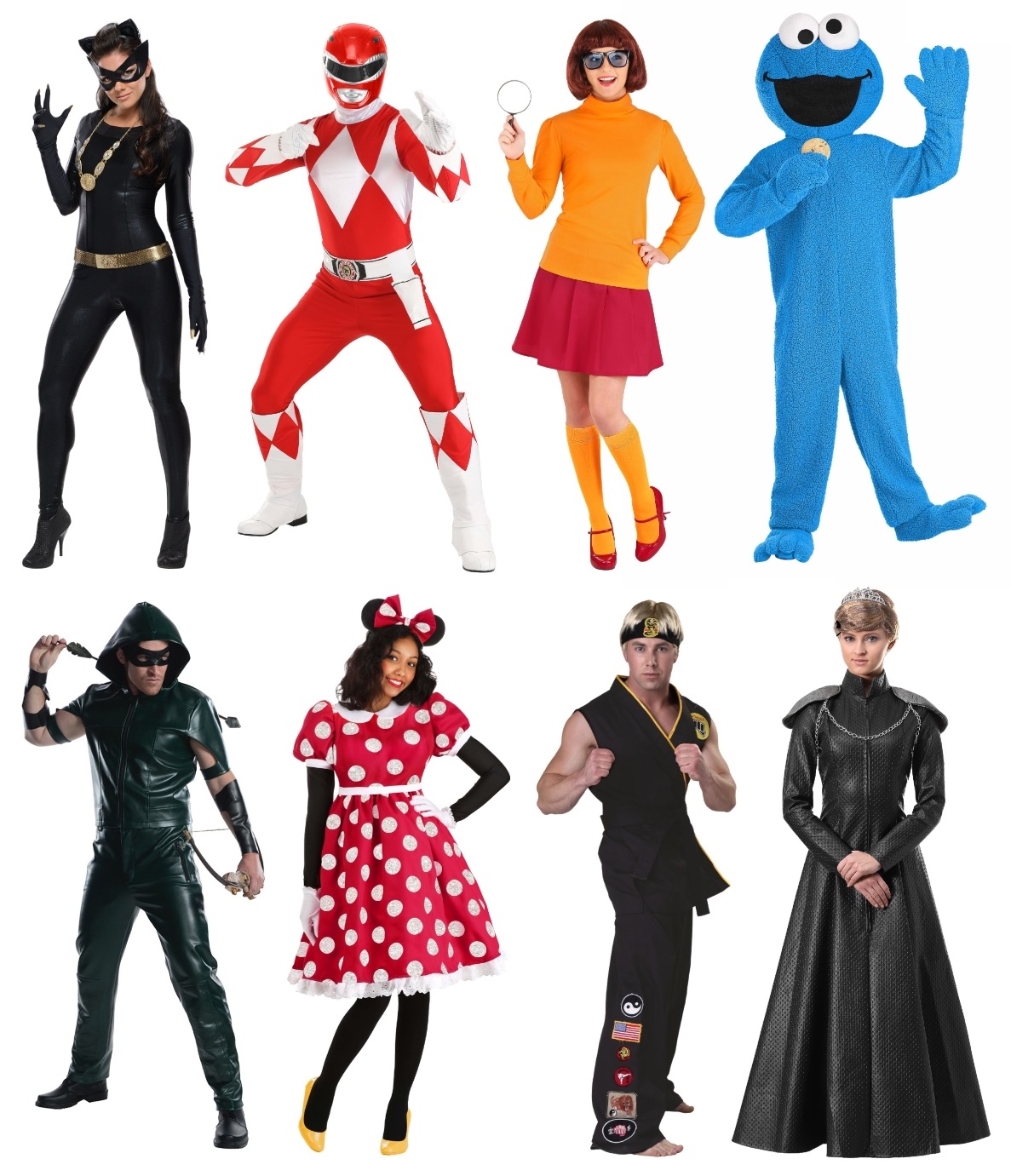 There are so many successful television series that developed a dedicated fan base. Game of Thrones, The Addams Family, Doctor Who and even the YouTube Cobra Kai series. Anyone looking to find the best cosplay costumes shouldn't overlook their TV favorites. Sure movies tend to be flashier, have bigger budgets and more exposure, but there's nothing like making a new convention friend able to discuss your favorite Adam West Robin quotes with. (You know that "holy astringent plum-like fruit" is a winner, after all!)
Video Game Cosplay Costumes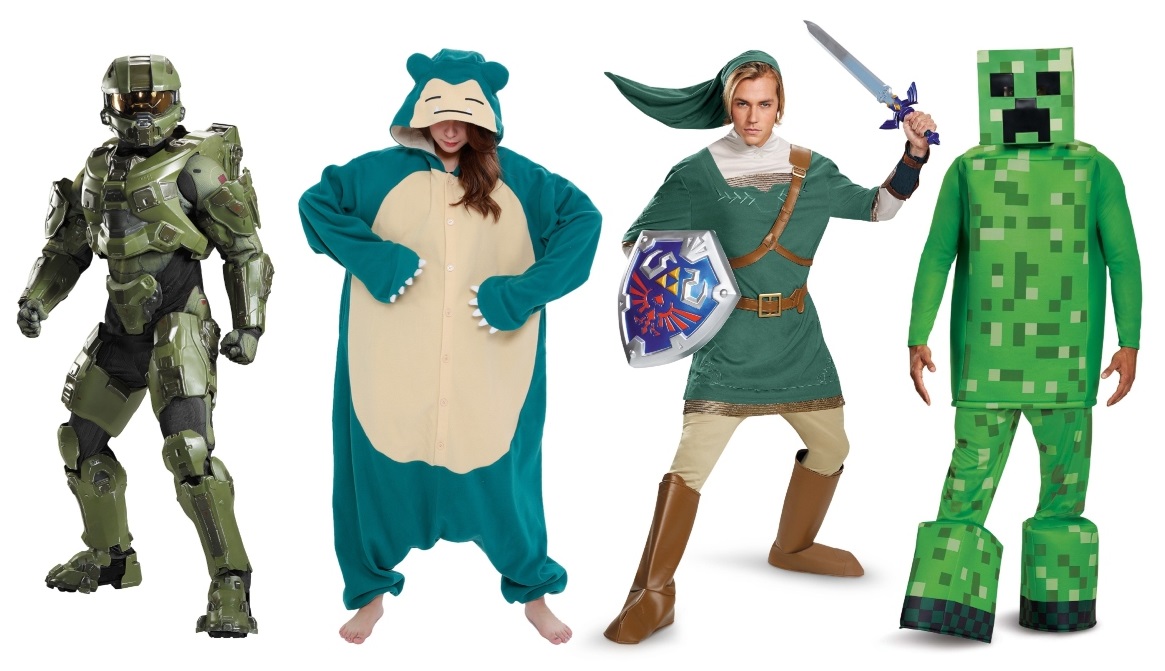 Video games have come so far from the 8-bit pixels on the screen from yesteryear. Still, no amount of high-definition screens and mind-boggling memory can give you the same feeling as having your favorite video game character costumes in real life! Whether you're intent on hitting the convention halls in Hyrule fashion or showing off your geek prowess at Halloween, these cosplay outfits are exactly what Dr. Luigi ordered!
Celebrity Cosplay Costumes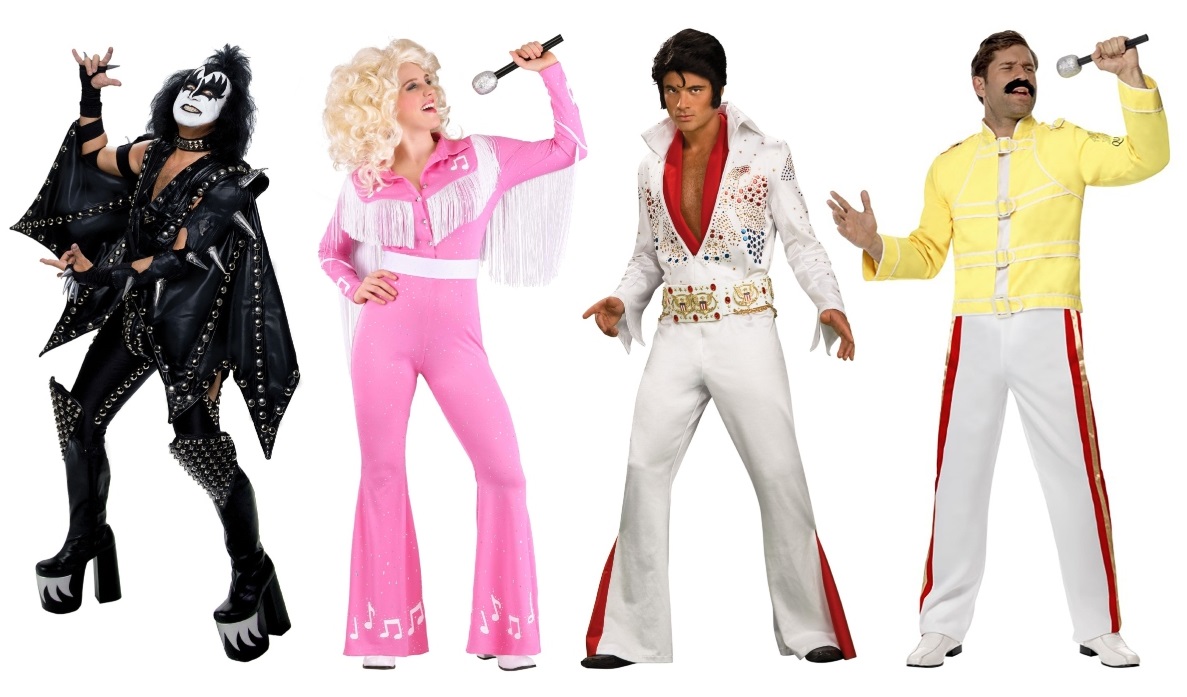 Did someone order live music for this party? I think I just saw Gene Simmons step in the door. If you want to make some of your favorite celebrities come to life through costumes, Halloweencostumes.com has deluxe costumes that will make you feel like a star. Whether you're looking to party on Halloween night or rock out as part of a tribute band, a premium costume will go a long way towards making you look like the real thing.
Other High-Quality Halloween Costumes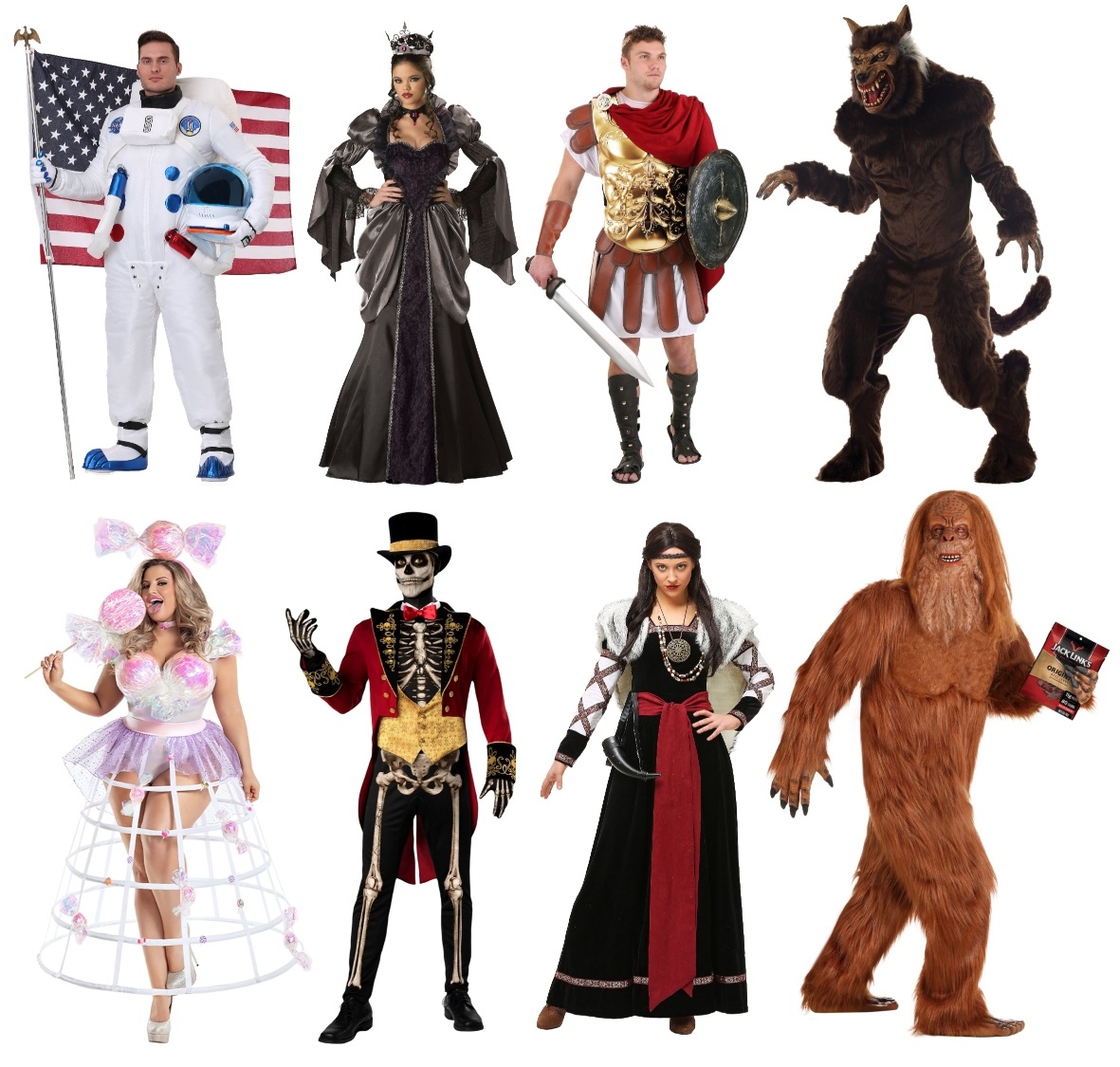 You don't merely want to look like a historical figure, a fantasy creature or something else. No, you want to look like you just stepped out of the pages of your favorite book. Plenty of people attend cosplay events, Renaissance festivals, Halloween and other costume parties as their own character, and that's fine too! Cosplay is in the eye of the beholder, and if you want to channel your inner Viking warrior or scary clown, so be it. You're in character being the best that you can be!
High-Quality Cosplay Props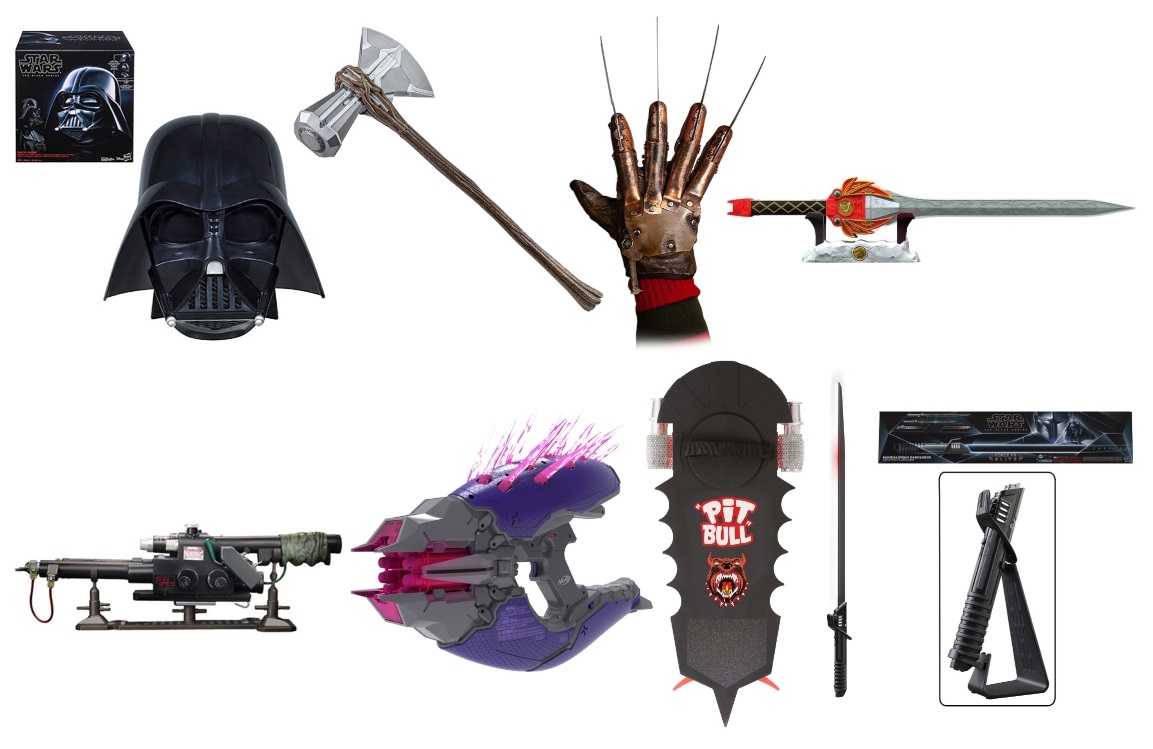 If you're serious about your costumes, you should also be serious about your props. Could you imagine a movie-quality Wonder Woman costume paired with regular tennis shoes? What about a premium Darth Vader wielding one of those expanding lightsaber toys? It's pretty silly, right? Finish off your favorite costumes with cosplay props to match. These prop replicas would even make great display pieces with the rest of your collectibles!
Are any of these authentic costumes on your radar for Halloween? Do you have any other costume ideas already in the works? Share your ideas in the comment section below. Browse our elite costumes section, or, if you are looking for a cheaper alternative, try our adult Halloween costumes section. Perhaps you will find the one you just can't live without!