All the world's a stage, and the people merely players. Perhaps not everyone thinks this way, but many theater kids are familiar with it! Many kids get started on the stage in school, and there are tons of excellent school play costumes for kids and teens. Whether you're looking for theater costumes or your child loves the theater enough to pick a play costume for Halloween, here are some great costume ideas from our favorite stage plays and musicals!
Clue Costumes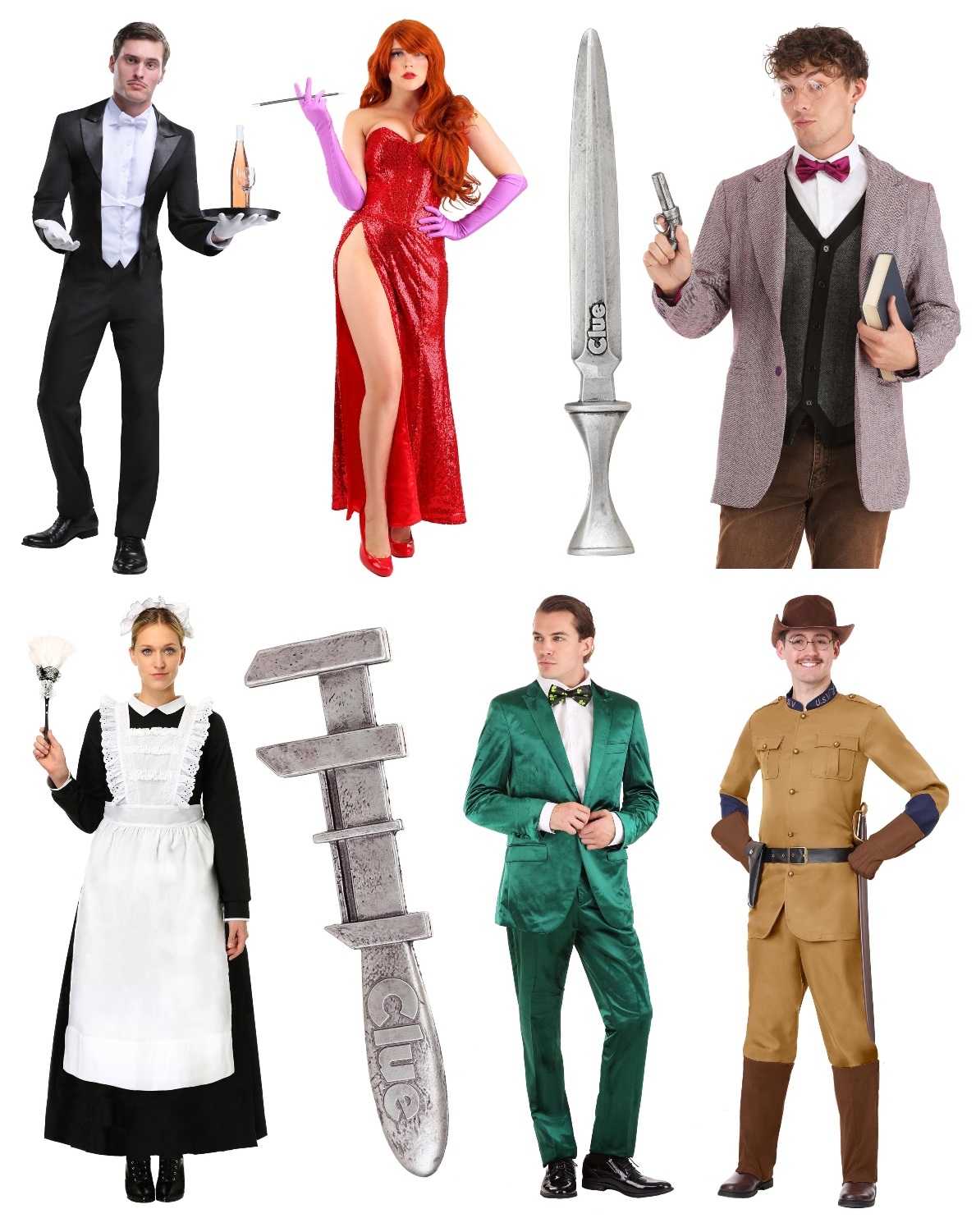 Many of us are familiar with the Clue movie from the 1980s, but there are adaptations for the stage as well! (Several of them, actually—some based on the movie and others based on the board game.) Of course, you're going to need theater costumes for all of your favorite color-coordinated characters: Miss Scarlett, Professor Plum, Mrs. White—and of course, the butler. It's also challenging to have a murder mystery without a few prop weapons, so don't skip the costume accessories!
A Midsummer Night's Dream Costumes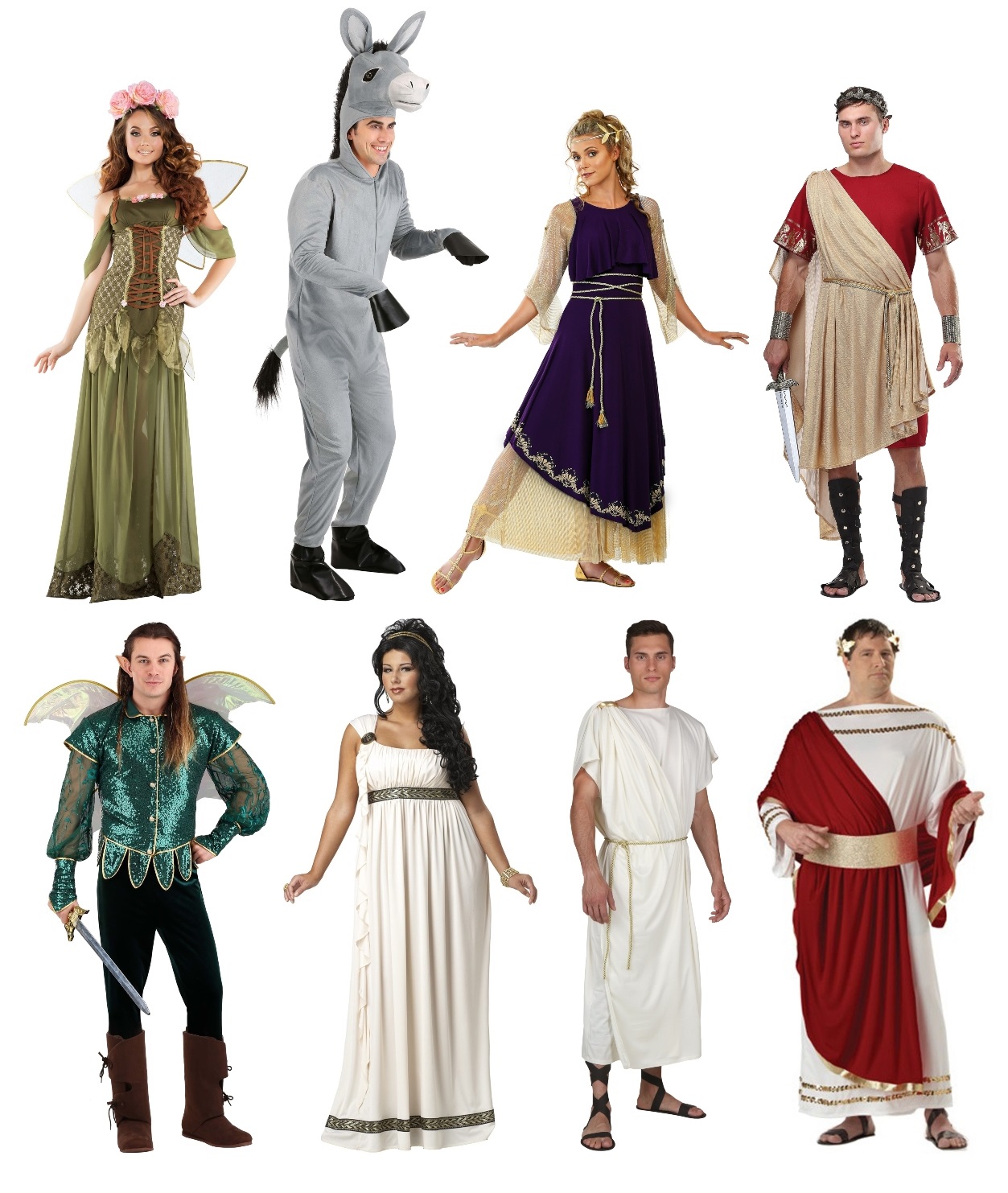 Were you even a theater kid if your school didn't produce at least one play by Shakespeare? A Midsummer Night's Dream still catches the attention of audiences for its use of romance, a play within a play, and some fairy mischief. (We're looking at you, Puck!) The play is set in Greece, so students will love dressing up in toga costumes along with a handful of fairy characters. Don't forget a donkey head for our poor Nick Bottom!
Peter and the Starcatcher Costumes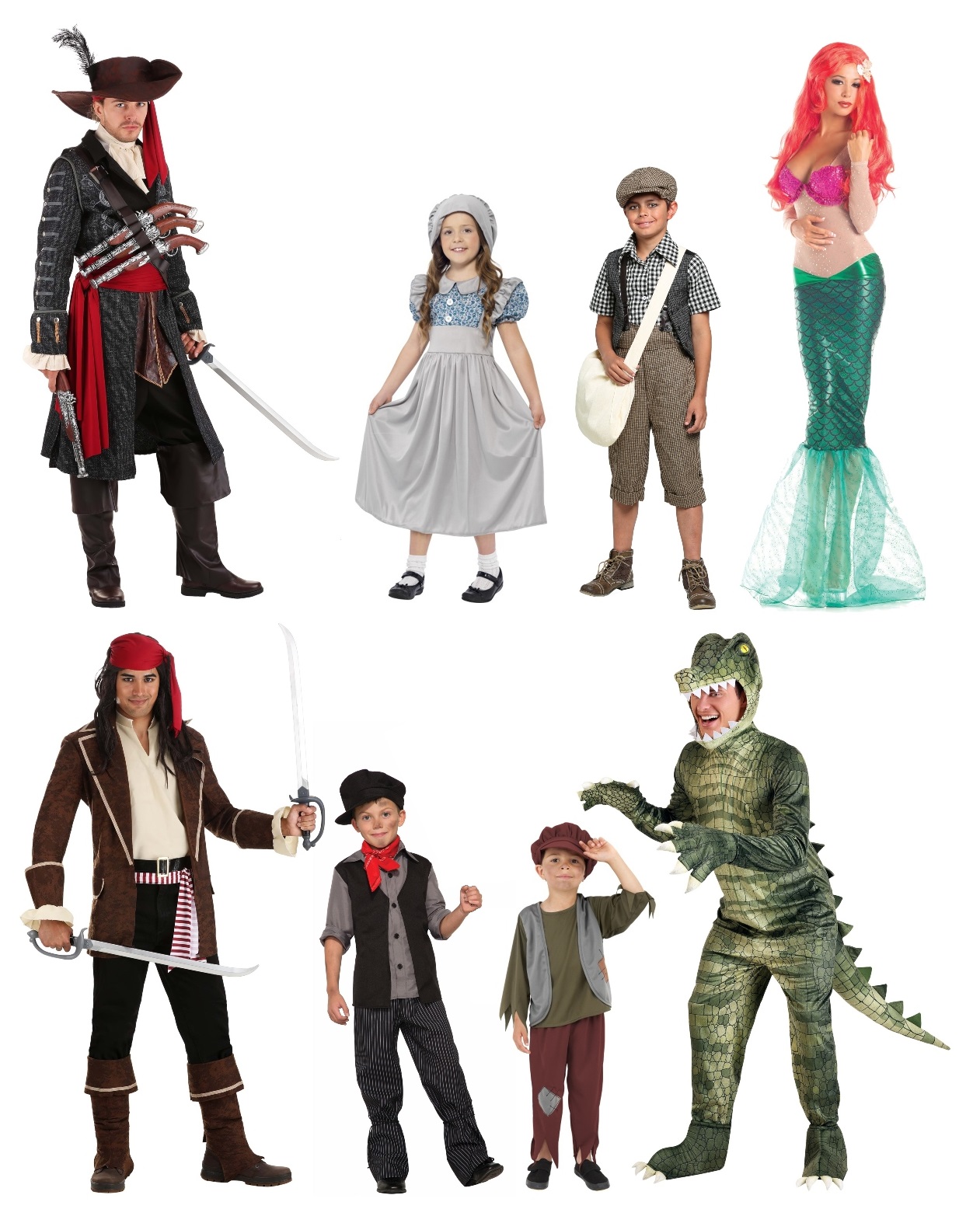 To the untrained eye, Peter and the Starcatcher may look a lot like people in Peter Pan costumes, but there's much more to it than that! A group of sea-bound ruffians pull a switcheroo with the Queen's cargo and conscript a few orphans, taking over the ship and its contents and setting sail for Neverland. The precious cargo is starstuff, which Molly and her friends try to keep out of the hands of the bad guys. Naturally, this tale has a lot of magic and fantasy, making for an entertaining school production!
The Addams Family Costumes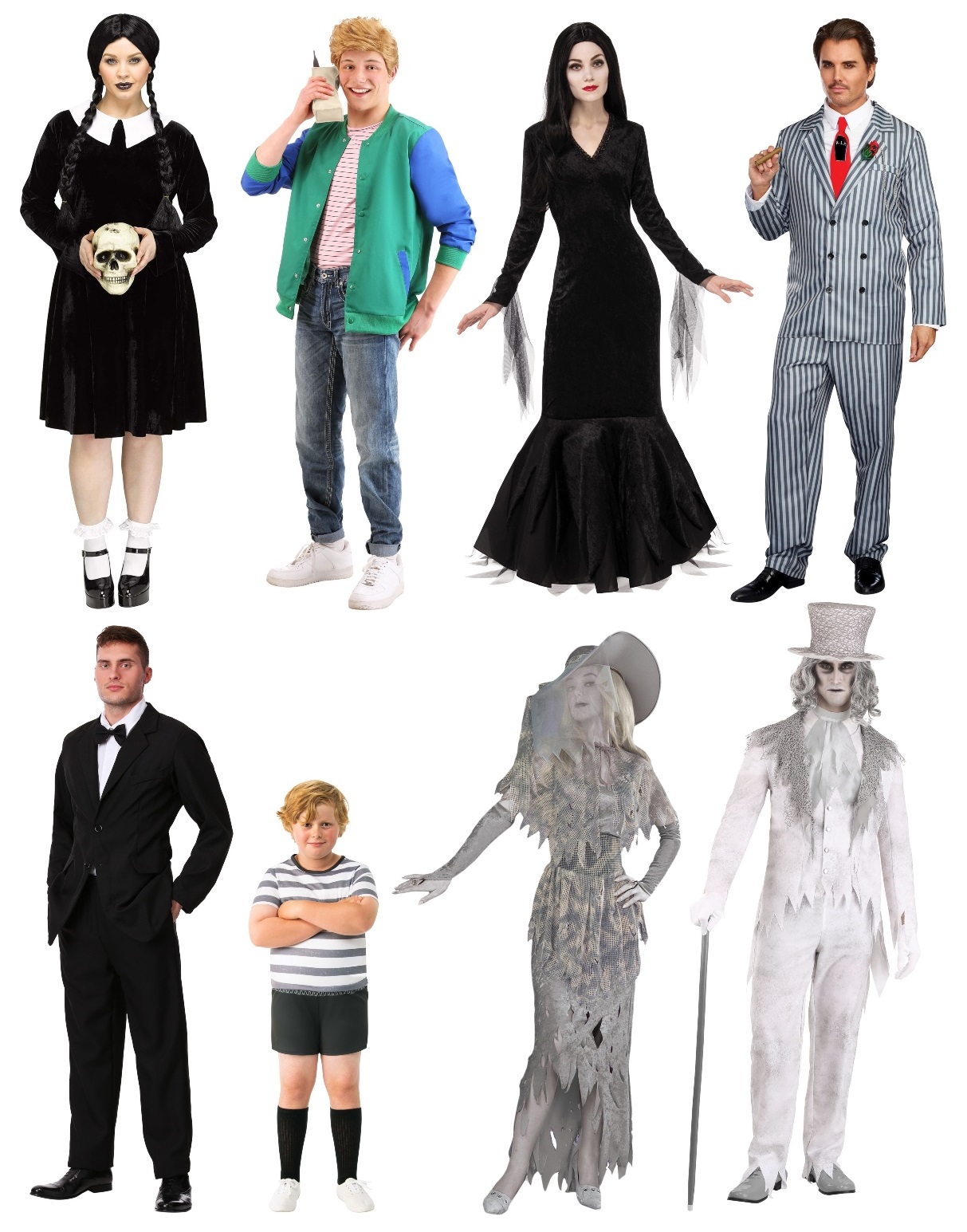 You may already be familiar with the Addams Family TV show and movies, but there's also a musical adaptation that's tons of fun! Wednesday Addams is growing up, and she falls in love with a relatively normal boy. Naturally, hilarity ensues. You're going to need Addams Family costumes for the bulk of the cast, along with Lucas Beineke and family, plus extras. To overlook this production would be a grave insult.
Hairspray Costumes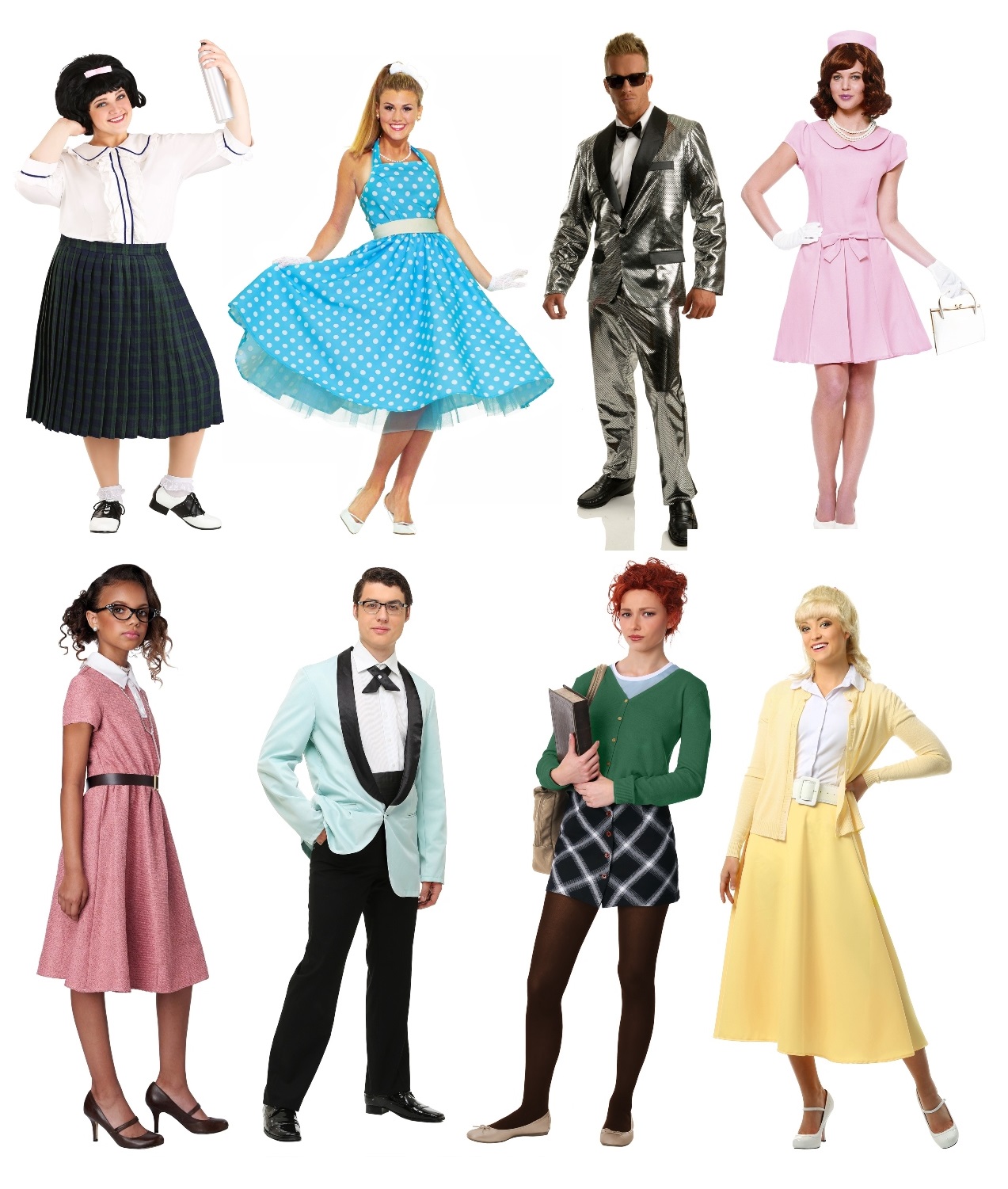 Welcome to the 60s! Hairspray is set in the early 60s, so you can mix your 60s and 50s costumes a little. This feel-good musical features a colorful cast of characters, from TV personality Corny Collins to heart-of-gold Tracy Turnblad, and the venomous Velma Von Tussle. Buckle up, because you're going to have a few of these popular show tunes stuck in your head for a while!
Romeo and Juliet Costumes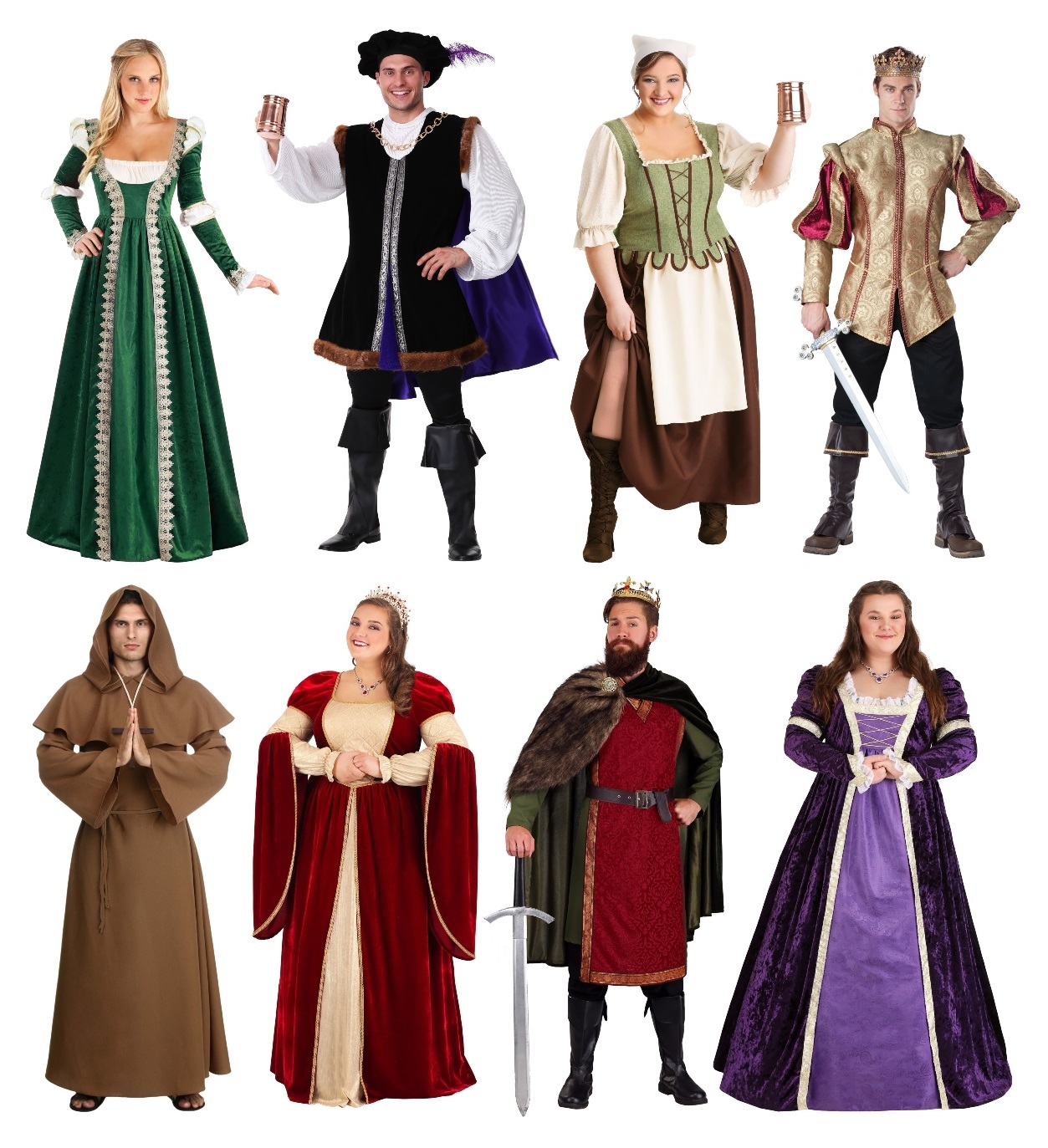 Does it get any more classic than Shakespeare's Romeo and Juliet? (The answer is no.) Sure the kids may groan a little, but schools have been using Romeo and Juliet to test everyone's acting chops for decades. Whether you decide to stick with historical costumes or do something a little different for a modernized version, there are still lessons to be learned. (Namely, maybe get off your high horse so the kids don't seek out drastic measures for love!)
Seussical Costumes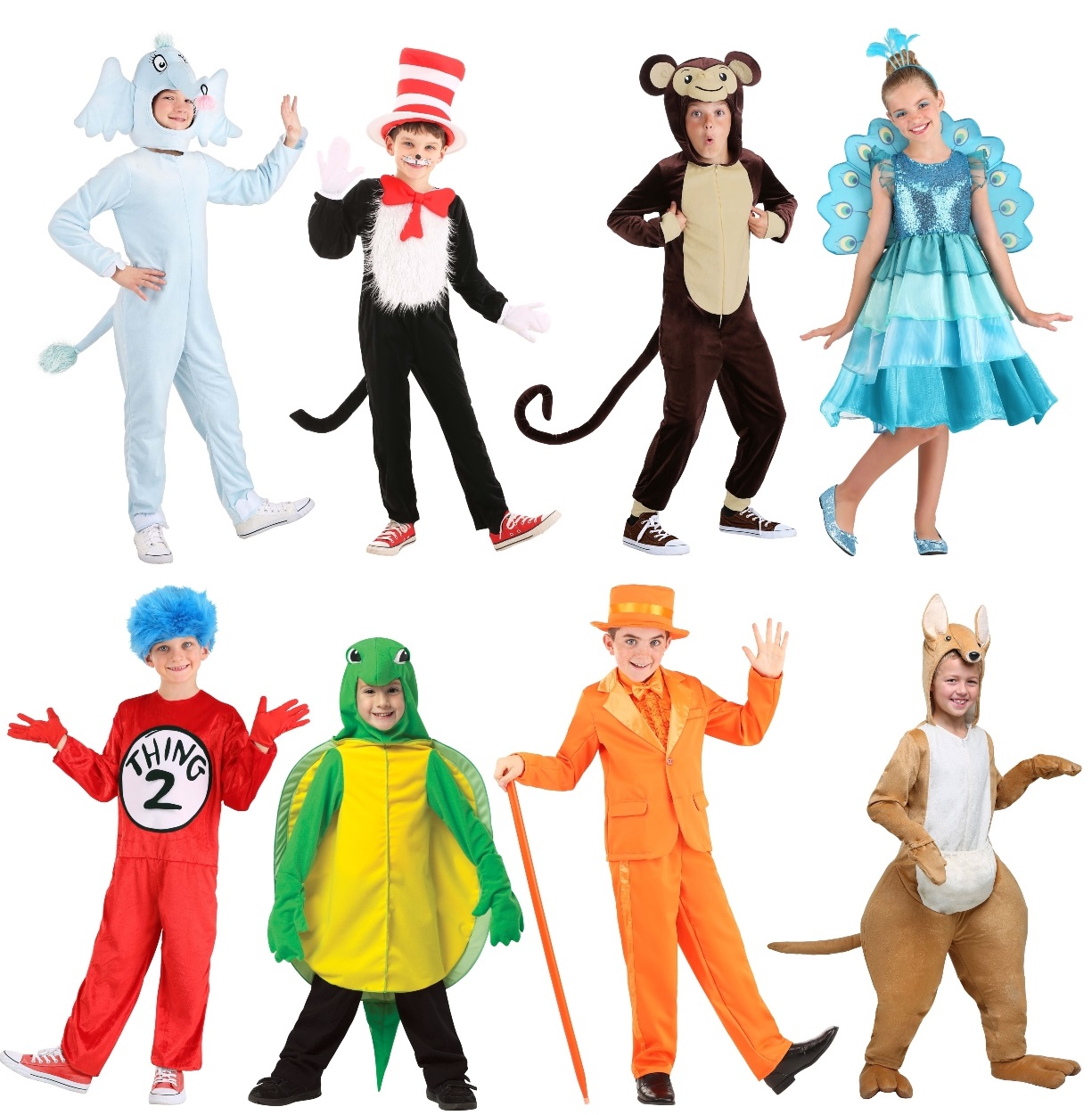 So many people have grown up with Dr. Seuss that it should be of no surprise to anyone that there's a version for the stage! Seussical is an excellent play for younger kids to perform, but even teens and adults have run productions for the littles to enjoy. You'll see lots of familiar Dr. Seuss costumes on the stage, from Cat in the Hat and Horton to Thing 1 and 2. Just make sure to know your lines front-to-back because you're bound to encounter some Seuss-style tongue twisters!
Into the Woods Costumes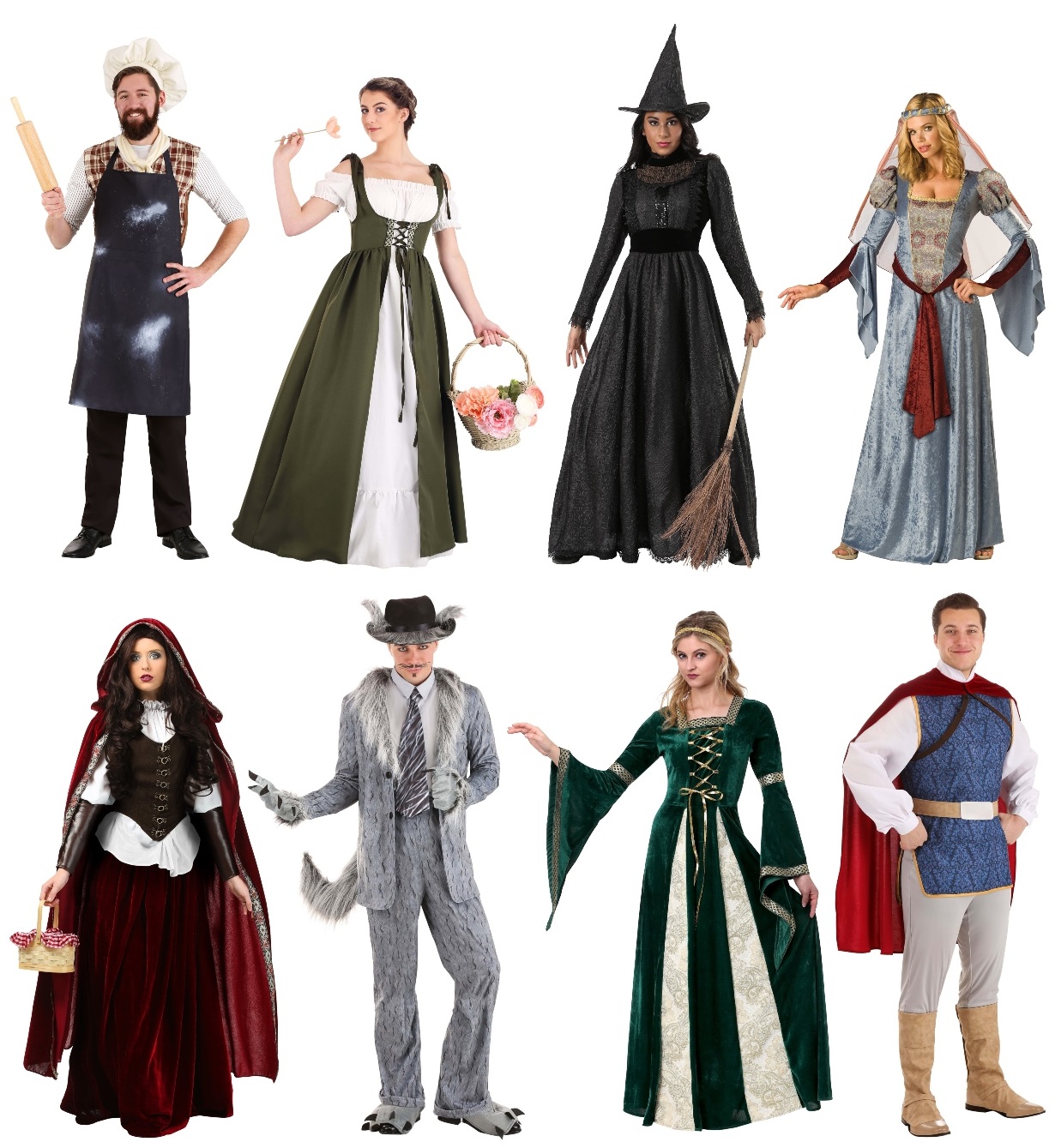 So many stage plays and musicals revolve around familiar fairytales, and Into the Woods is one of the best! Told from the perspective of a baker and his wife hoping to start a family, they run into the likes of Red Riding Hood, Jack and Cinderella. Of course, there's an evil witch, too. (Is it a fairytale without one?) No matter the age of your actors, everyone loves wearing fun fairytale and storybook costumes to bring this production to life!
The Wizard of Oz Costumes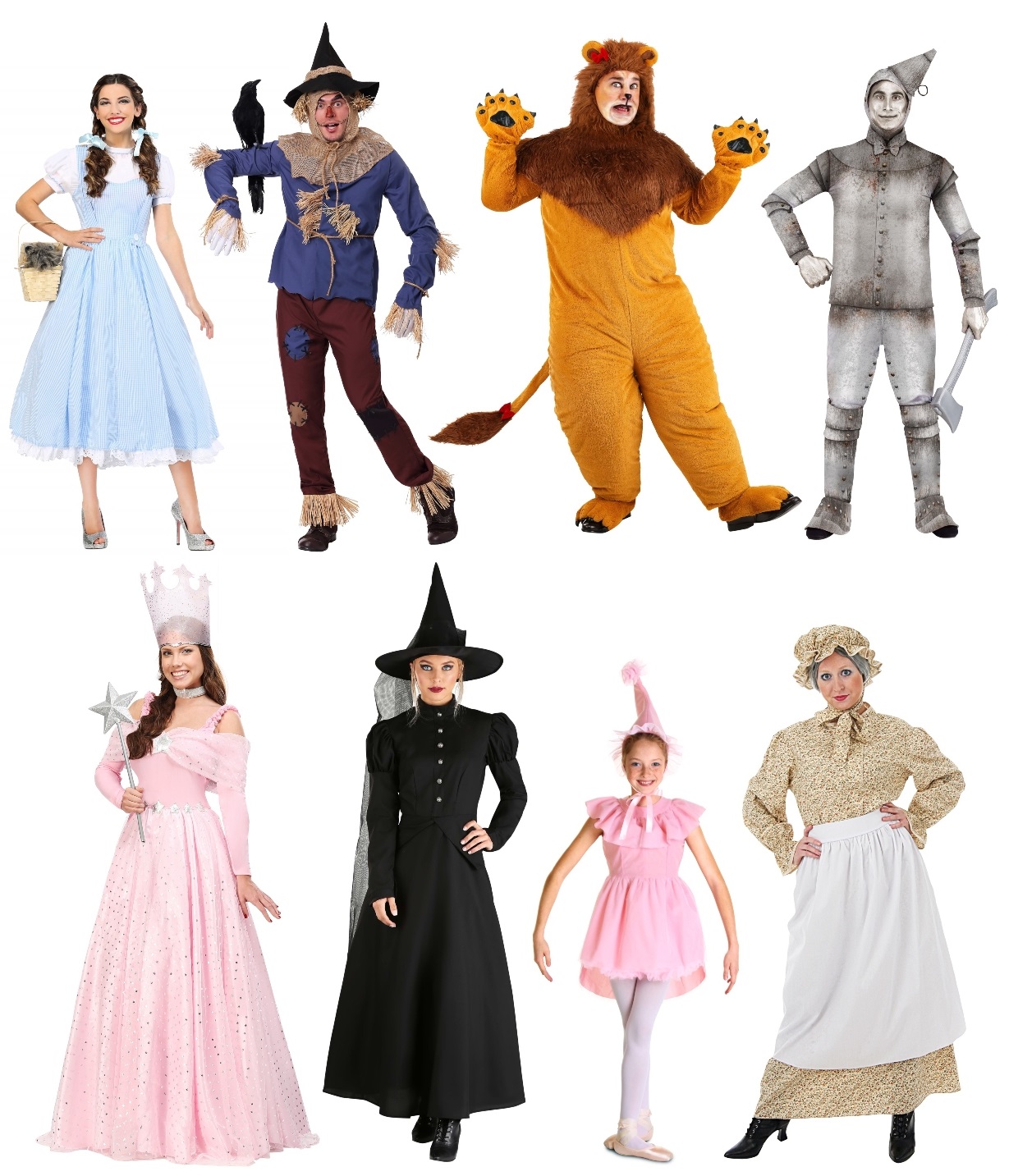 Speaking of famous stories, The Wizard of Oz has been enchanting audiences on the screen and the stage for ages! And what's not to love? Lions and tigers and bears, oh my! Poor Dorothy is thrown into a world of witches and wonder, and all she wants to do is get back home to Kansas. There are plenty of Wizard of Oz costumes for any budget, but it never hurts to have a seamstress on staff for quick fixes. (School kids can be pretty tough on stage costumes!)
A Christmas Carol Costumes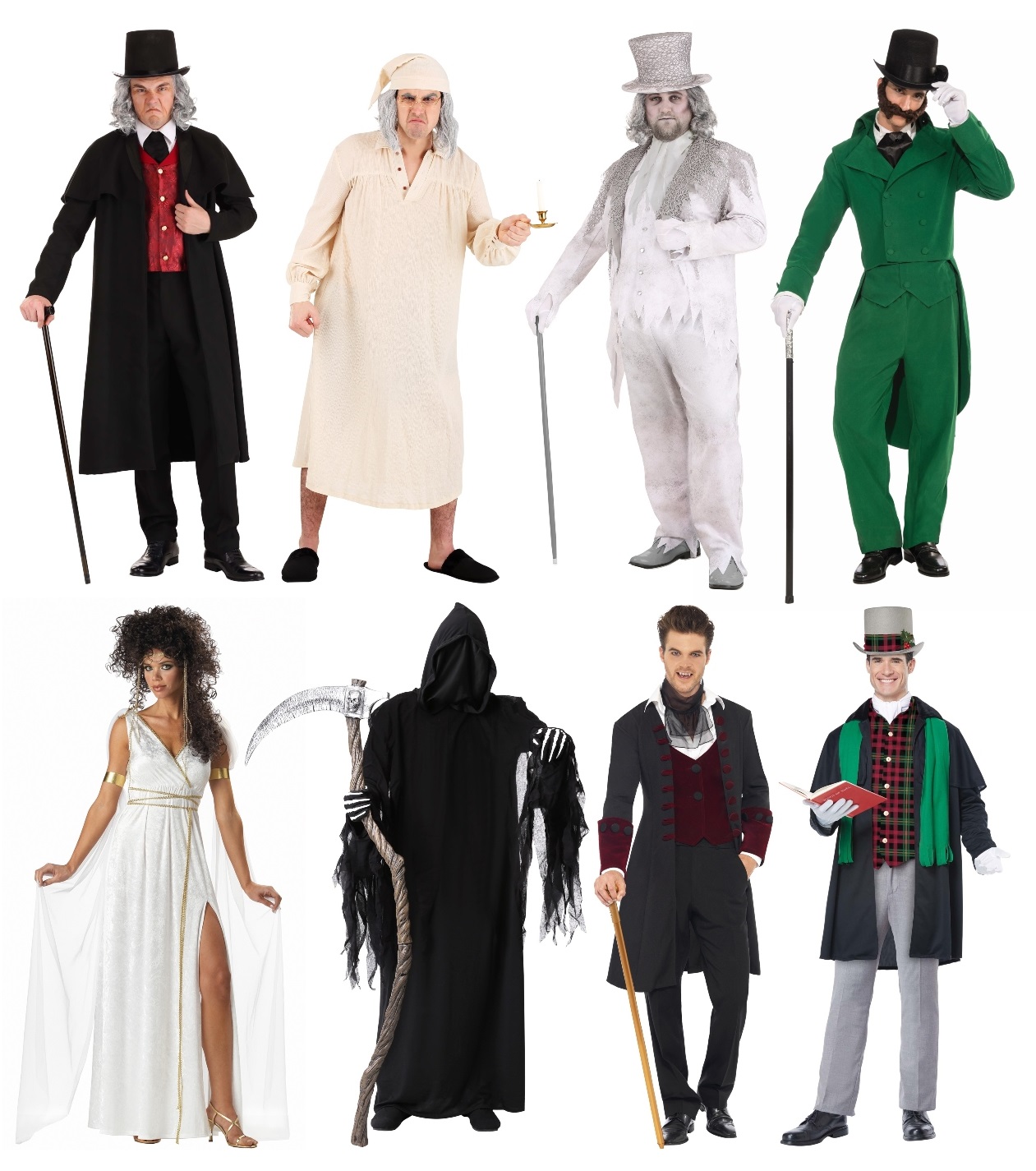 We tend to see a few stage productions around the holidays, and few are as famous as A Christmas Carol. Don't be a party pooper and give this old favorite a try! The cast is filled with fun characters, from crotchety old Scrooge to a variety of ghosts, and you can fill in as many characters as you need with Christmas revelers celebrating the holidays. Everyone will love dressing up in Victorian costumes, but you're more than welcome to put a modern spin on the story.
Alice in Wonderland Costumes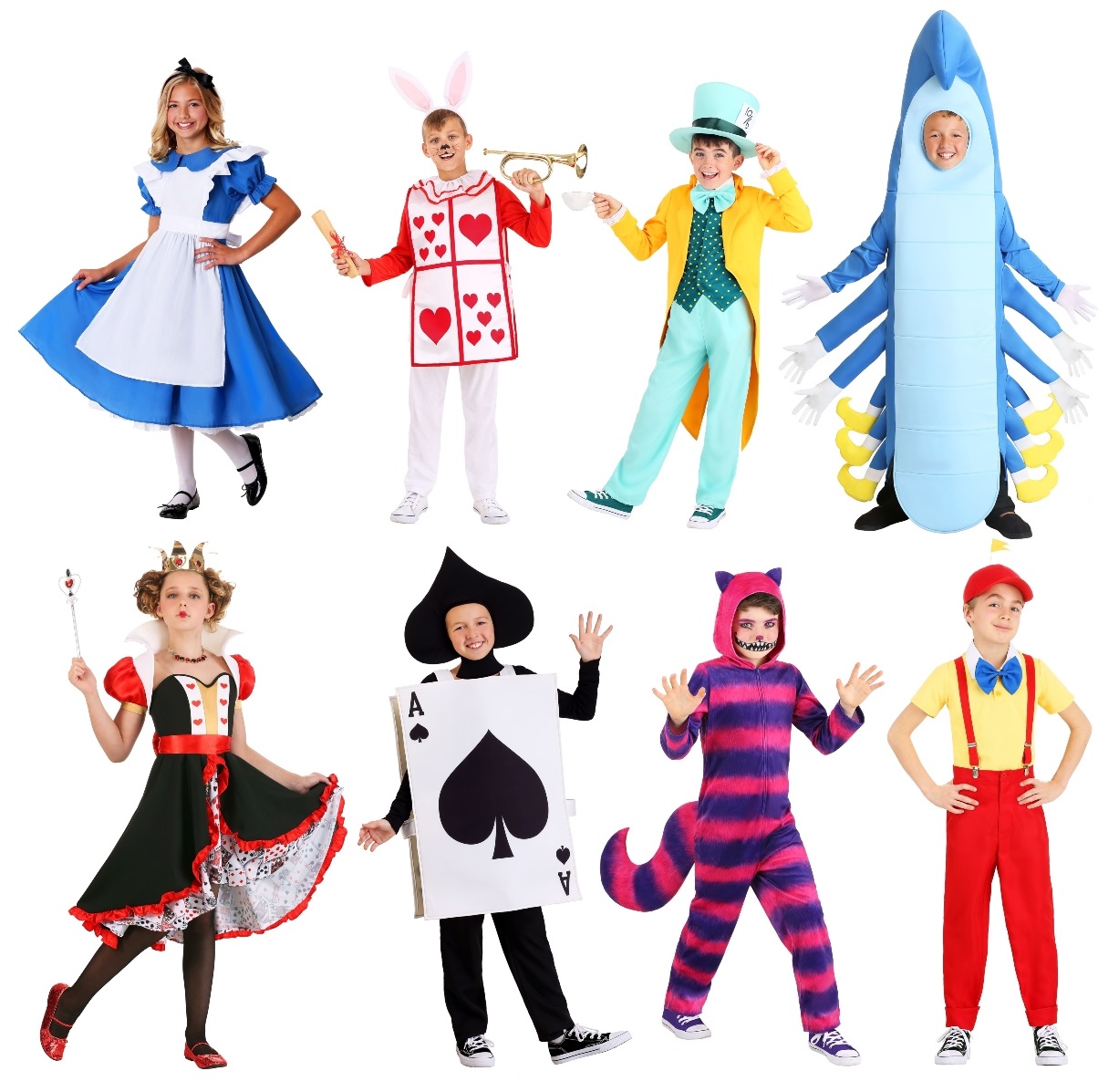 There are so many versions of Alice in Wonderland, so why not bring it to the stage? The familiarity with this story makes it easy to perform with kids of all ages, and there are so many Alice in Wonderland costumes that you can mix things up and have boys and girls playing whatever roles you'd like. You can also be as simple or as over-the-top as you want to be with costumes and makeup, so get out there and have fun!
The Brothers Grimm Spectaculathon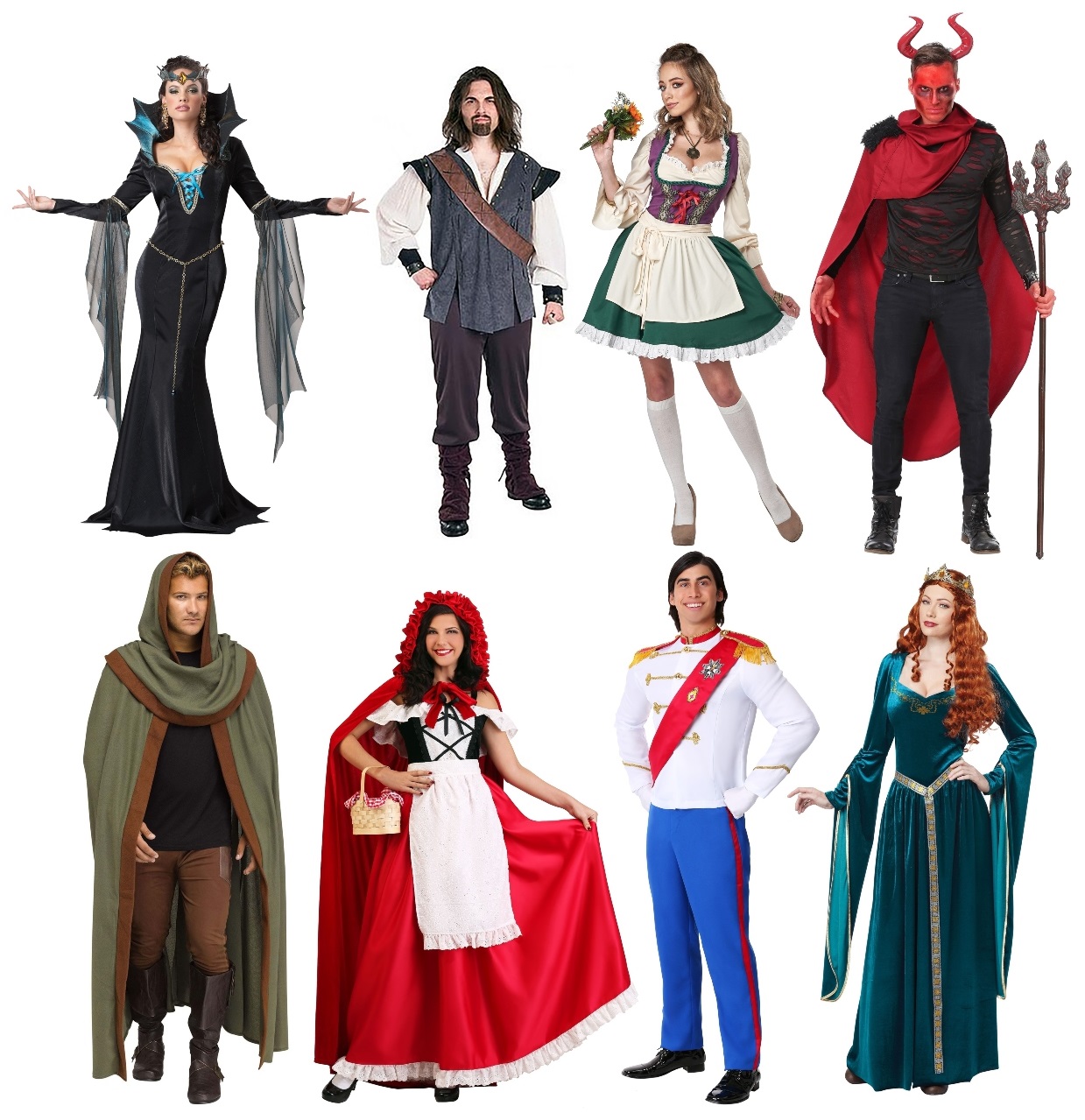 Have we mentioned how much we love fairytales? It doesn't get much more story-filled than this, as the comedy-filled play attempts to touch on the full range of Grimm's fairy tales, with favorites like Hansel and Gretel to the obscure and bizarre. (209 stories make for a lot of ground to cover!) Just know that many jokes are intended for older audiences, so this one may be better suited for high school or college. You're definitely going to want some prince and princess costumes, along with other fun characters.
She Kills Monsters Costumes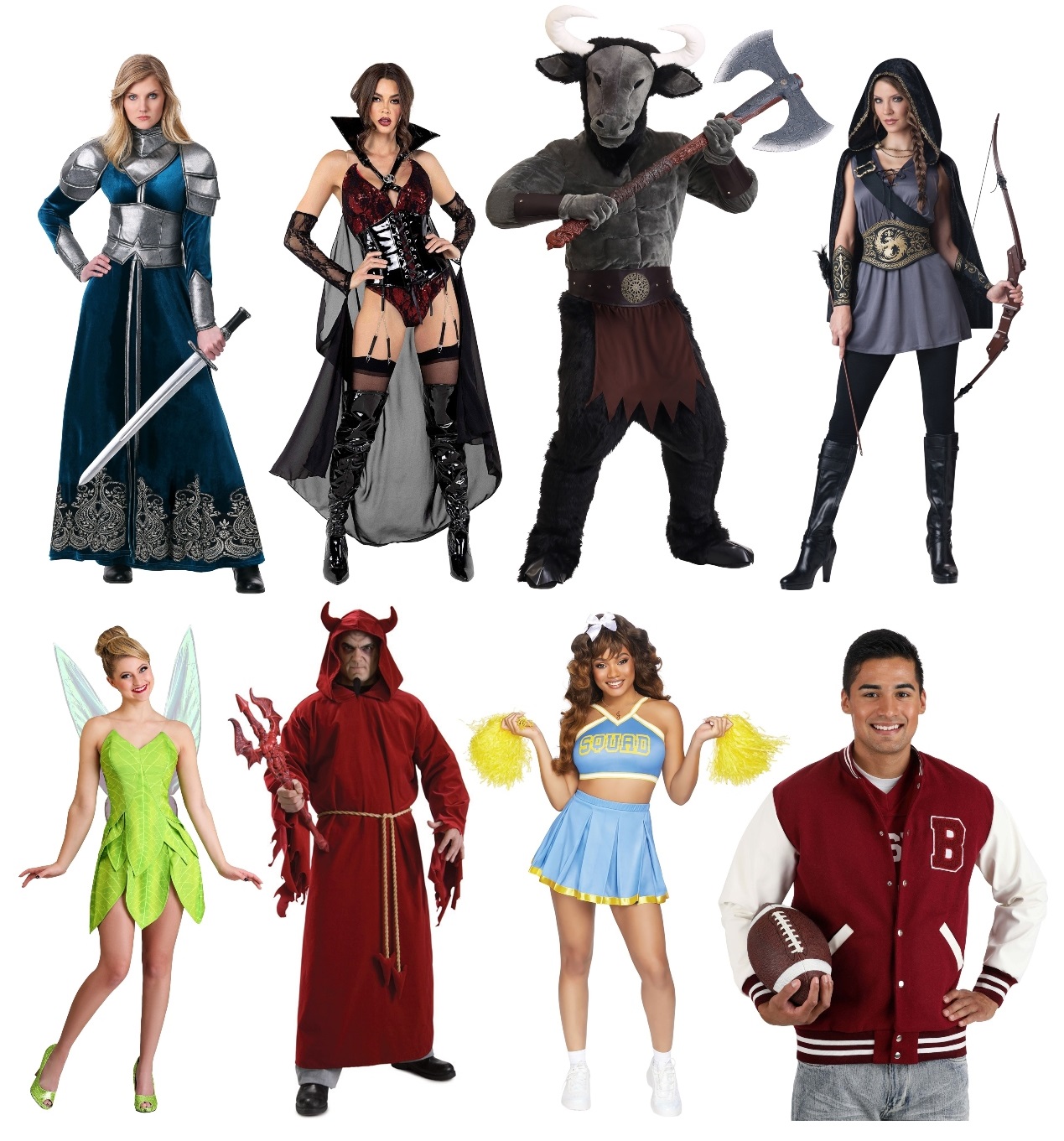 One of the more modern plays on this list, She Kills Monsters, revolves around kids who escape into the world of Dungeons & Dragons. They may be insecure school kids, but the fantasy game allows them to be heroic elves, paladins and more. Again, this one has some themes meant for older kids, as they're trying to balance their lives between school, love and a freak accident. You can easily take advantage of everyday clothing for the characters when they're not playing the game, but students will love wearing fairy costumes along with other fairytale creatures.
Puffs Costumes
(or Seven Increasingly Eventful Years at a Certain School of Magic and Magic)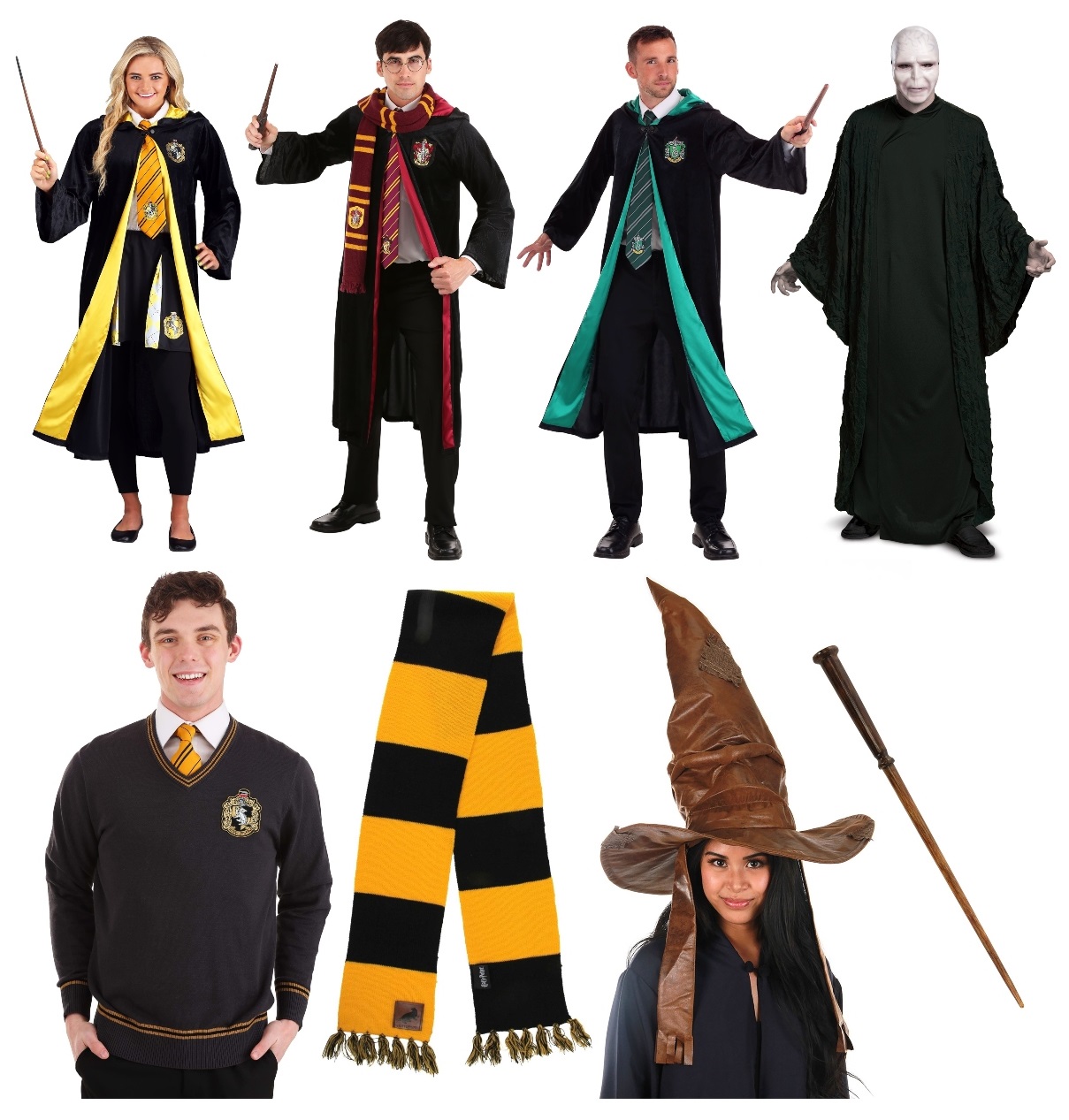 Have you ever taken a Harry Potter quiz and been sorted into the Hufflepuff house? It can seem like a letdown to some as they're often overlooked in the Harry Potter movies—but Puffs makes us proud to be, well, a Puff! Get a peek into Hufflepuff life as they attempt to score house points and try not to have their thunder stolen by the Brave house. Anyone looking to dress like they're from Puffs will need some Harry Potter costumes and accessories, with an emphasis on Hufflepuff gear. (They do take up most of the cast!) Still, you'll encounter other familiar faces, so if you need a play for a large group, don't overlook Puffs.
Beauty and the Beast Costumes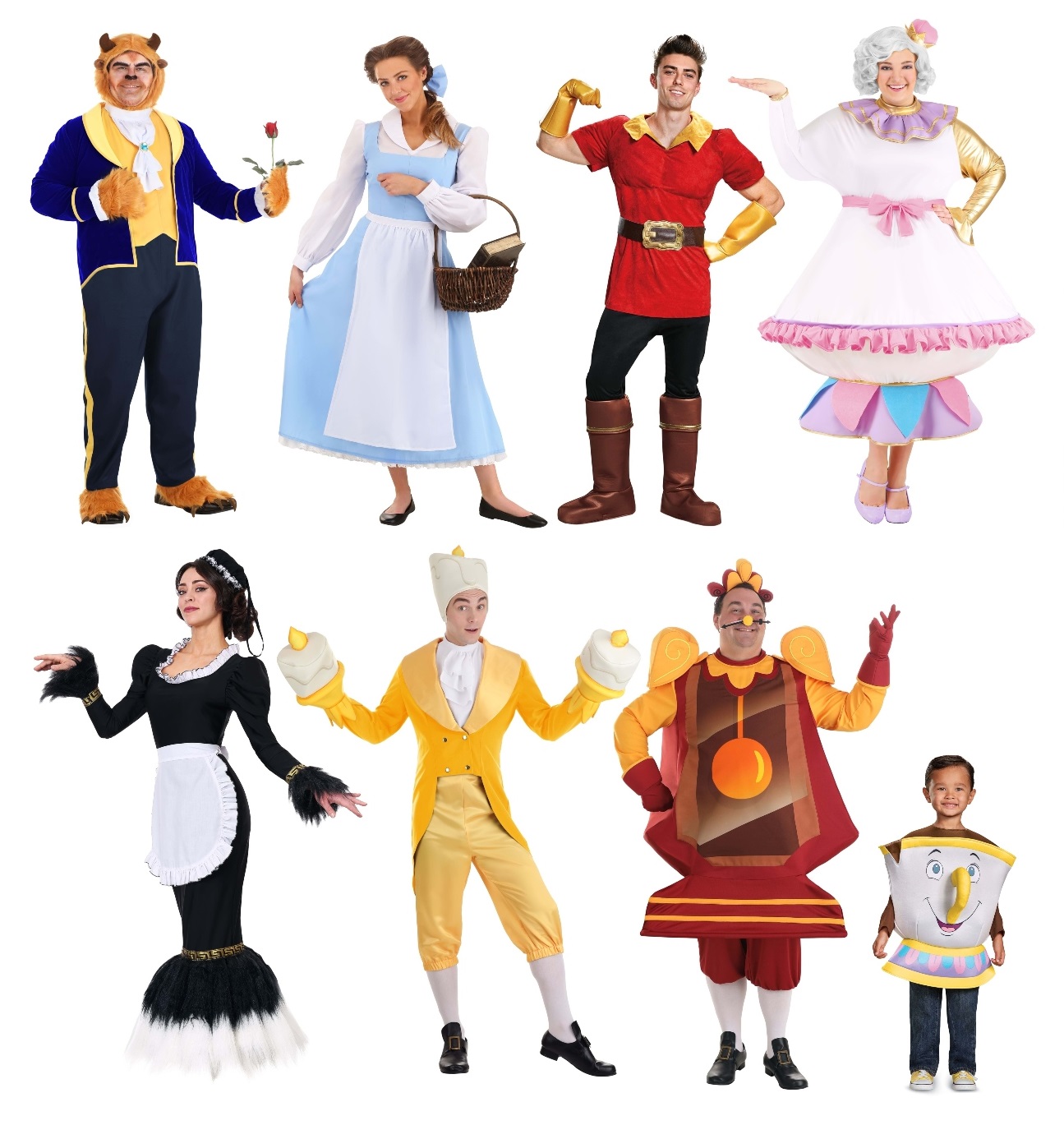 There are several familiar Disney movies as stage plays and musicals, and Beauty and the Beast is a classic. If you know the movie, you're already familiar with the bulk of the characters you'll need, making this an easy stage production for kids and teens of all ages! There are also tons of Beauty and the Beast costumes at your fingertips, but you can just as easily go the DIY route on a budget. Belle's yellow dress is instantly recognizable, and odds and ends to represent all of the house servants should be easy to come by. Whatever direction you decide to take, we're sure you and your audience will have a blast!
Game of Tiaras Costumes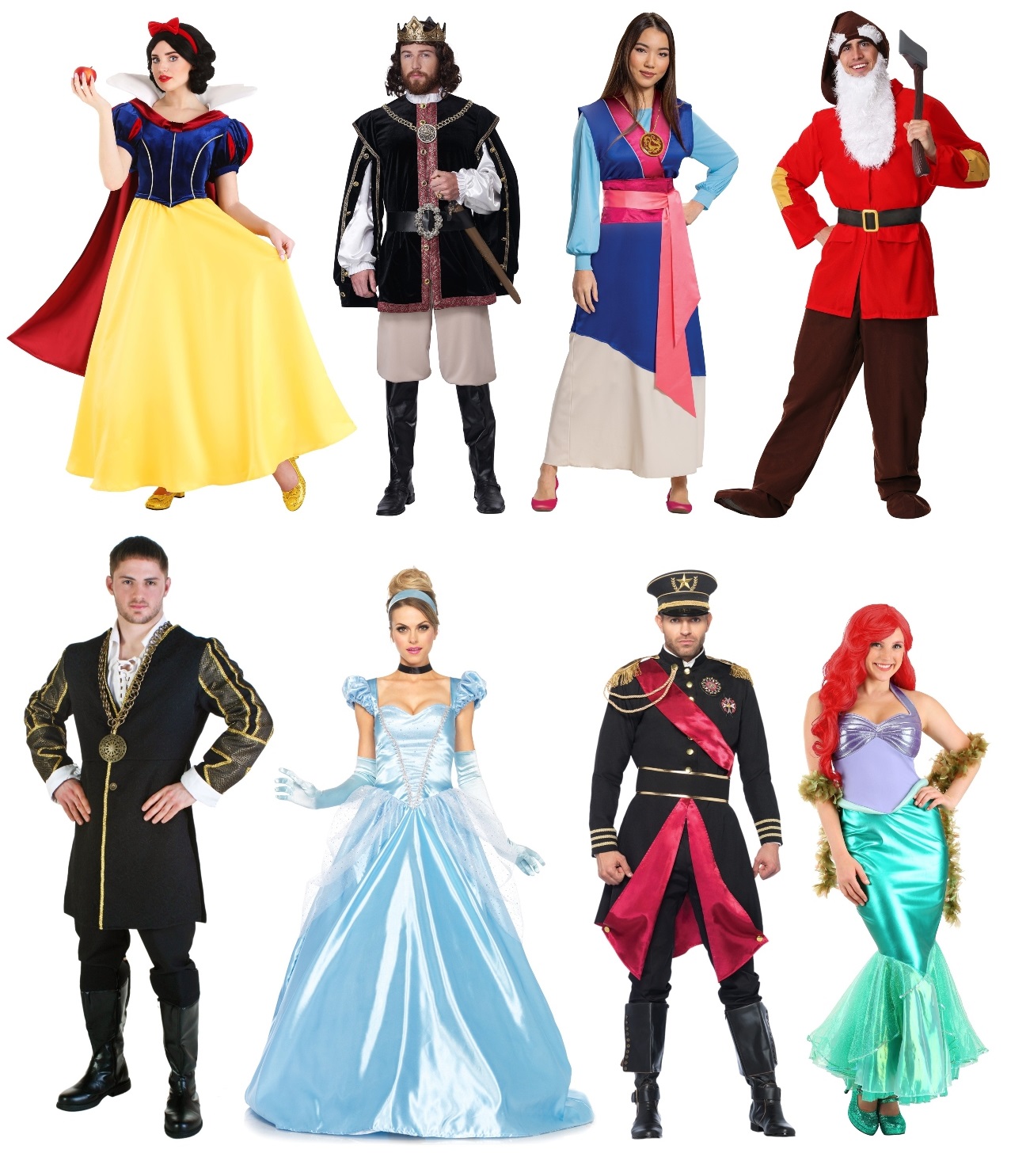 What do you get when you cross some of your favorite Disney princess movies with Game of Thrones? We imagine that it would be something like the play Game of Tiaras! Probably one of the weirder adaptations of Shakespeare's King Lear, the king splits his kingdom into three pieces and gives one to each of his to his three daughters, and chaos ensues. This tragedy-turned-comedy is a great way to introduce high school and college kids to Shakespeare while having a royally good time.
What are some of your favorite stage plays and musicals for school kids? Are there any that you're just waiting to have licensed for schools once they have had a good run on Broadway? (We haven't forgotten about you, Hamilton!) Of course, the costumes are one of the most exciting parts about being on stage! For even more costume ideas, check out all of the TV and movie costumes available on HalloweenCostumes.com. You may also want to watch our resource on how to measure yourself for a costume, because you want to make sure your costumes fit. Above all, don't forget to have fun, and break a leg!