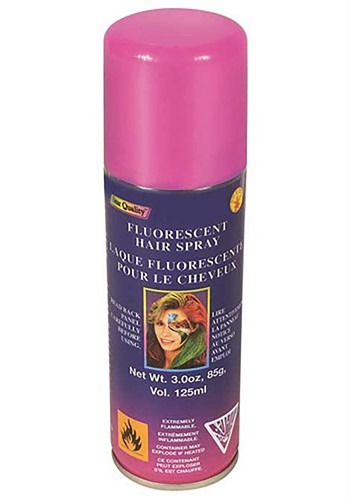 This product has restrictions that limit the countries that we can ship to. Details

Shipping Destination Restrictions

This product is only available for sale in the United States and may limit available shipping options. This product cannot be shipped to any other country.
Product Description
We can't even count all the awesome female characters with pink hair. You've got Poison from Final Fight, always ready to kick some wholesale keister with her trademark buggy whip and long, flowing pink hair. You've got Ramona Flowers from Scott Pilgrim vs. the World, who when she isn't regretting her former dating decisions is always ready to crush bad guys with her giant sledge hammer (+2 against girls). You've got Sakura Haruno from Naruto, and we don't know what she does because we don't watch anime, but we understand she's a ninja, so she must be pretty tough too. The point is, you can't have pink hair and not be a total femme fatale. There's something about that color…
With just one can of our pink hair spray you'll crank the dial up from gloom to glamour! This hair spray goes on quickly and comes out easily, so you won't have to commit to having pink hair for very long. It holds its color well while it's on, of course. You'll be the center of attention wherever you go when you have pink hair!
Pink Hair Spray

3oz aerosol can

Fluorescent pink hair spray

Washes out w/ shampoo

Instructions on back of can
3 oz. Can of Pink Hair Spray
Recommended Costumes
---