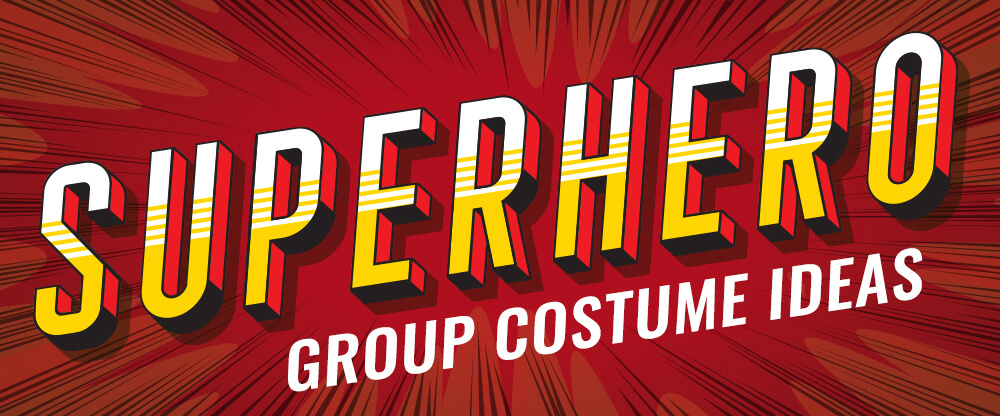 If you're looking for great group costume ideas, it never hurts to pick a theme. TV shows, movies, comics, you name it! However, we'd like to put in a shameless plug for superhero costumes—and here's why! Superheroes form their own teams, such as the Avengers, the Justice League, the Guardians of the Galaxy and the X-Men, just to name some of the big ones. Many groups of superheroes have large amounts of members (and former members), so you can accommodate for group costumes of practically any size! Check out these superhero group costumes that will outfit you and your friends for events from Comic-Con and Halloween to costume runs and other charity events.
1. Avengers Costumes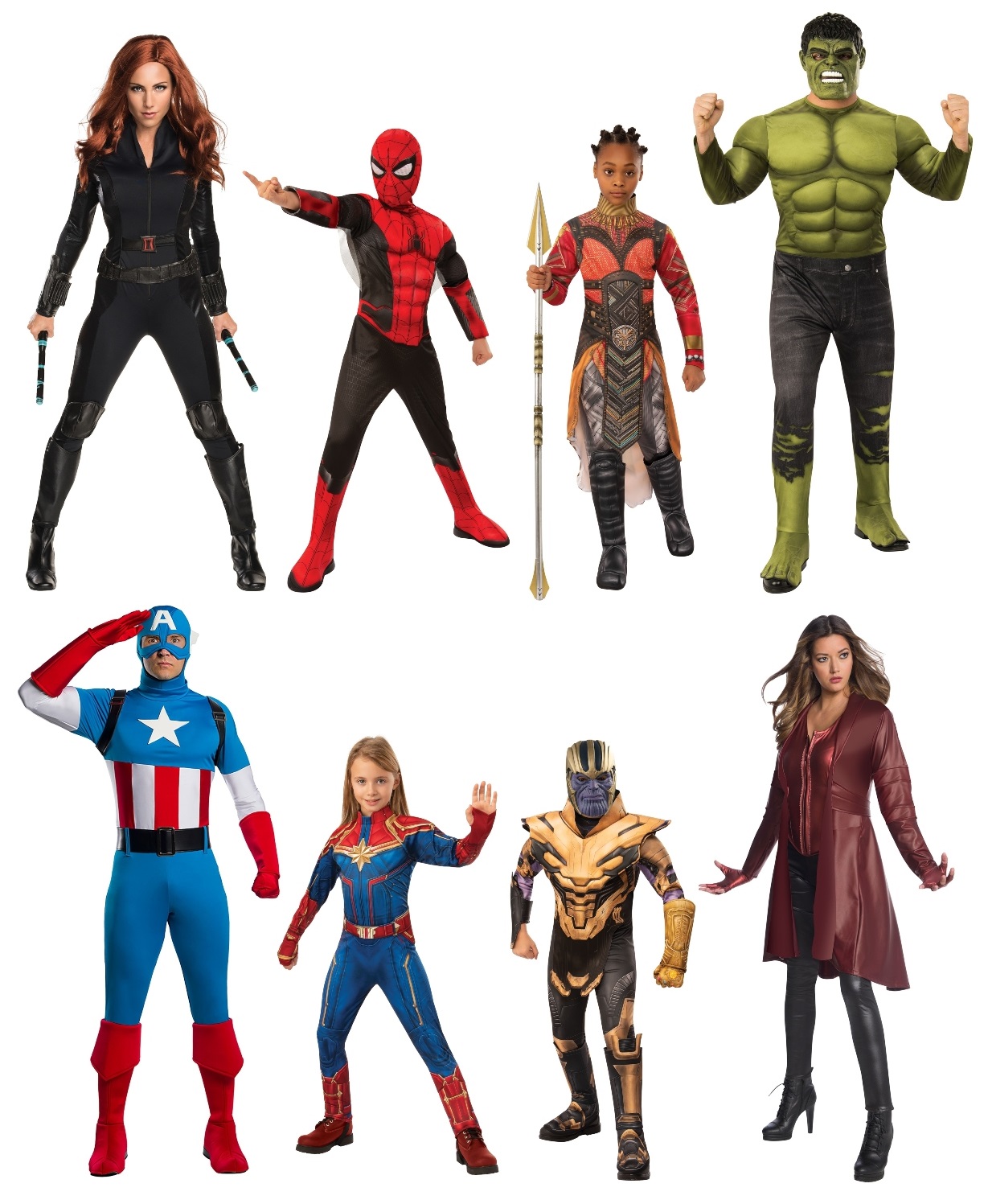 The Avengers is one of the largest superhero groups, so naturally, that makes it a great group costume for families. You can find a plethora of kids' superhero costumes and hero costumes for adults, from characters like Spider-Man and Thor to Scarlet Witch and Black Widow. The Avengers movies are pretty kid-friendly as far as action movies are concerned, so you might need to let your kids pick out their Marvel costumes first!
2. Batman Costumes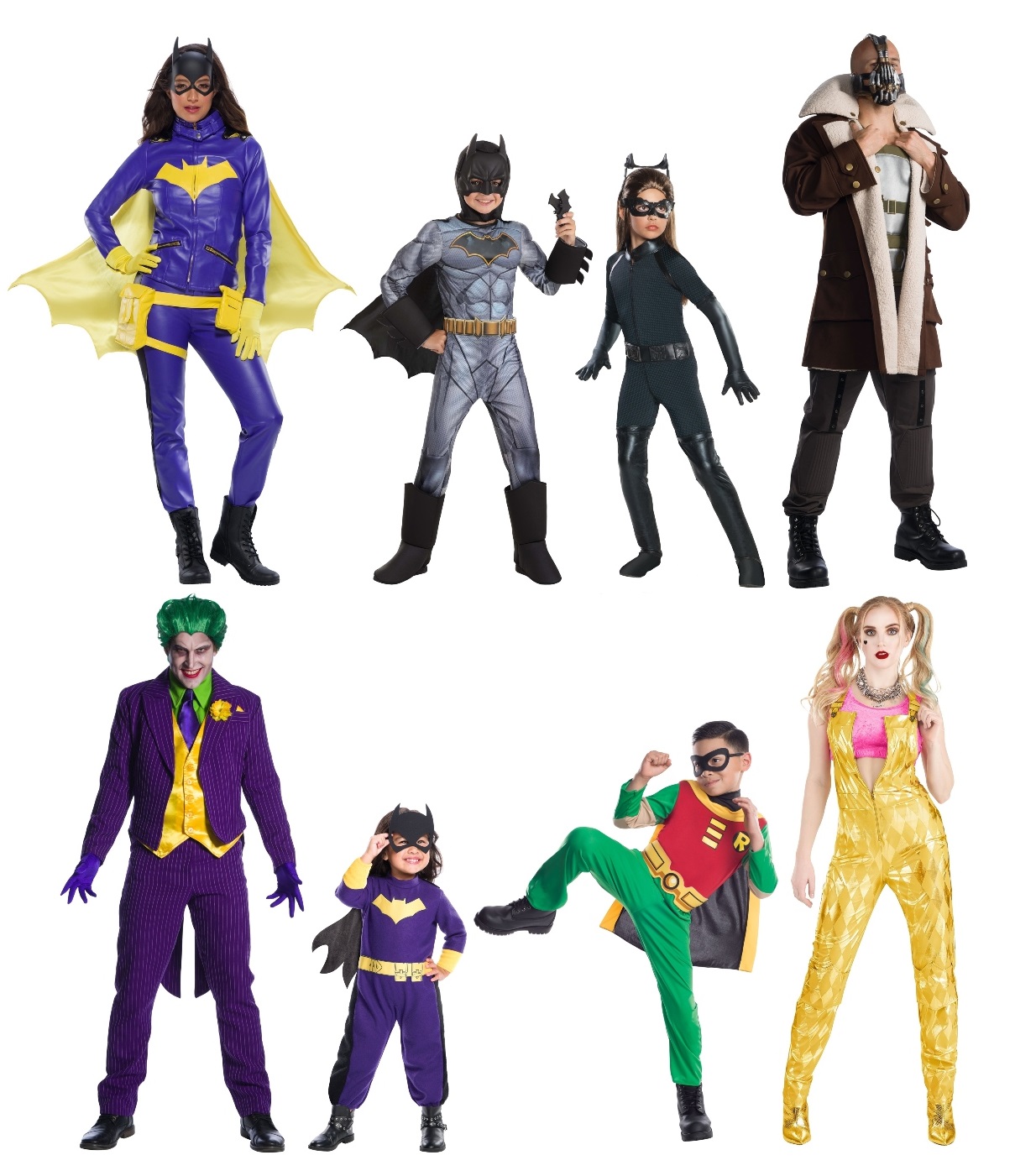 Batman and the Bat-Fam have a surprising number of related characters, both within and outside of the Bat-Verse. Arguably the most recognizable DC Comics costumes, there are tons of choices between comic books, television and movie portrayals. A superhero costume group featuring Batman costumes is sure to make everyone's night!
3. Incredibles Costumes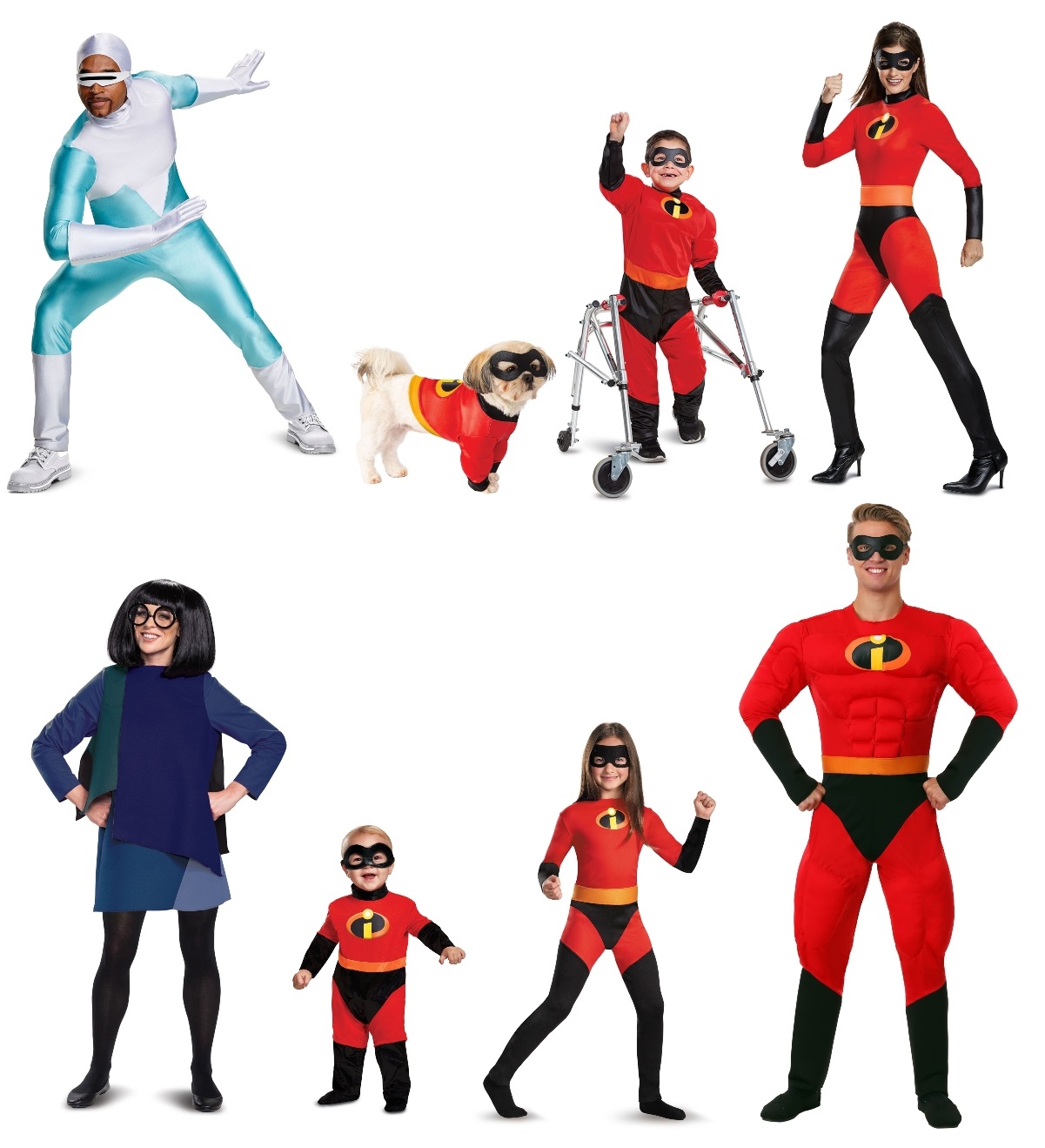 Where is your super suit? Superhero family costumes don't get any better than the Incredibles! The full Incredible family is a great costume idea for families of five, but additional characters like Frozone and Edna make it easy to add friends into the mix too. Everyone is bound to feel incredible in these Disney superhero costumes!
4. Guardians of the Galaxy Costumes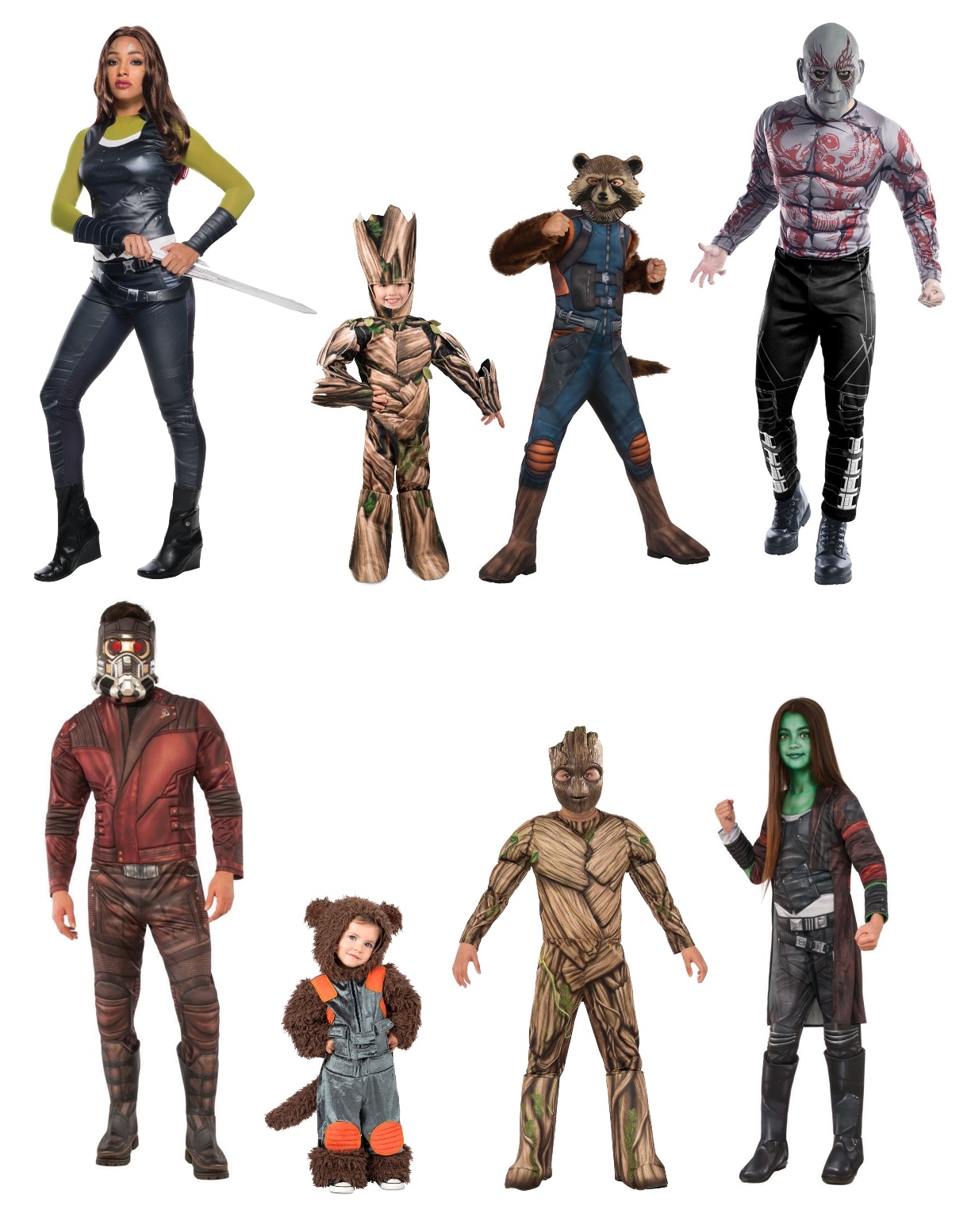 They might be a bunch of ragtag misfits, but they're a group of ragtag misfits that saved the world! The Guardians of the Galaxy skyrocketed into popularity in their solo Marvel movie debut, and they have been in and out of the Avengers ever since. (At least cinematically!) You can easily turn this marvelous costume idea into a family superhero costume or even a duo costume—how cute would it be to take a little Groot and Rocket Raccoon trick-or-treating?
5. X-Men Costumes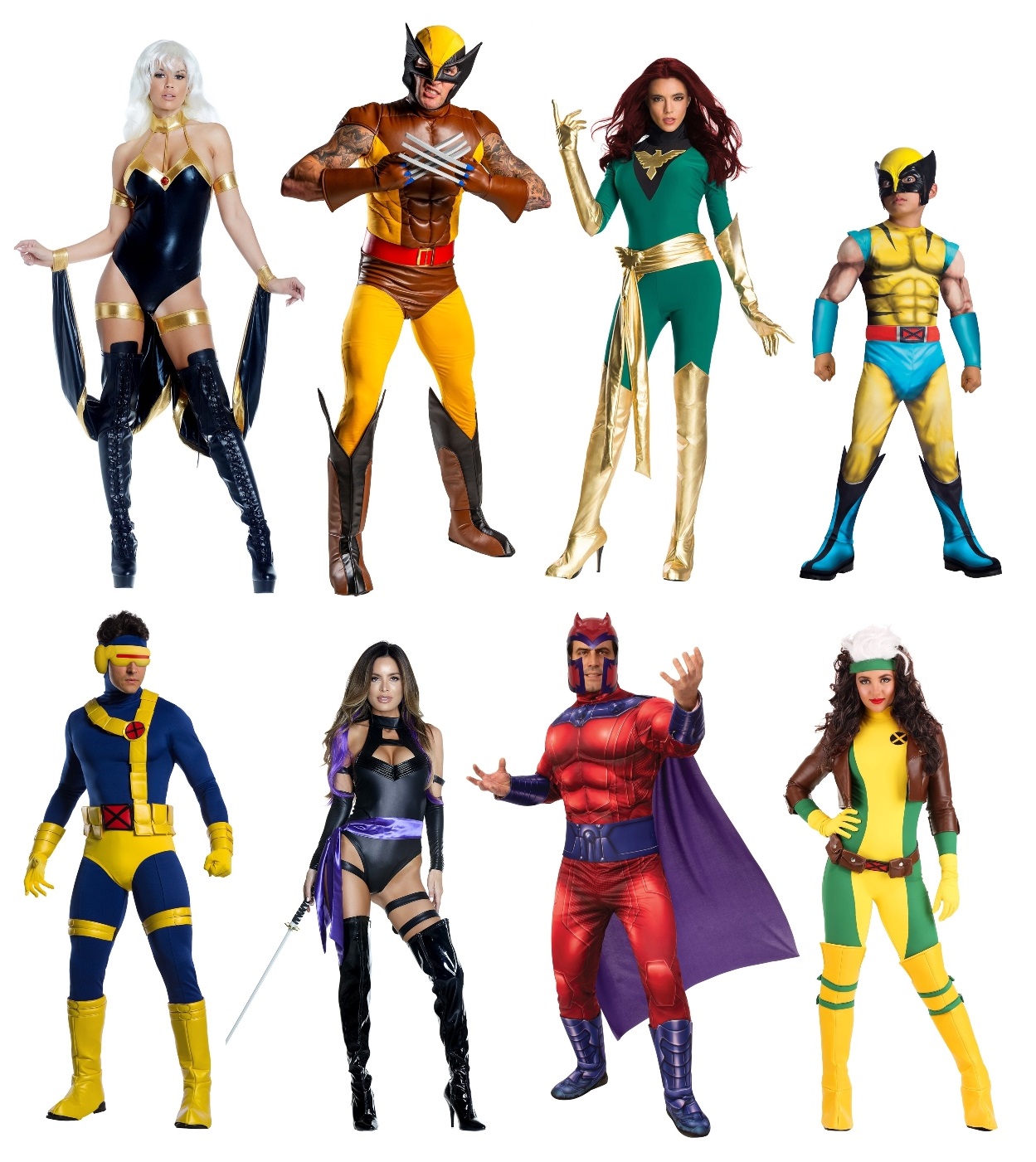 Deadpool invited himself to our lineup of X-Men costumes, but there is no defense against a mutant that can break the 4th wall. That being said, an X-Men superhero group costume is so full of 90s nostalgia that it's hard to pass up! Bold colors, big hair and trench coat costumes make an X-Men group costume a lot of fun!
6. Justice League Costumes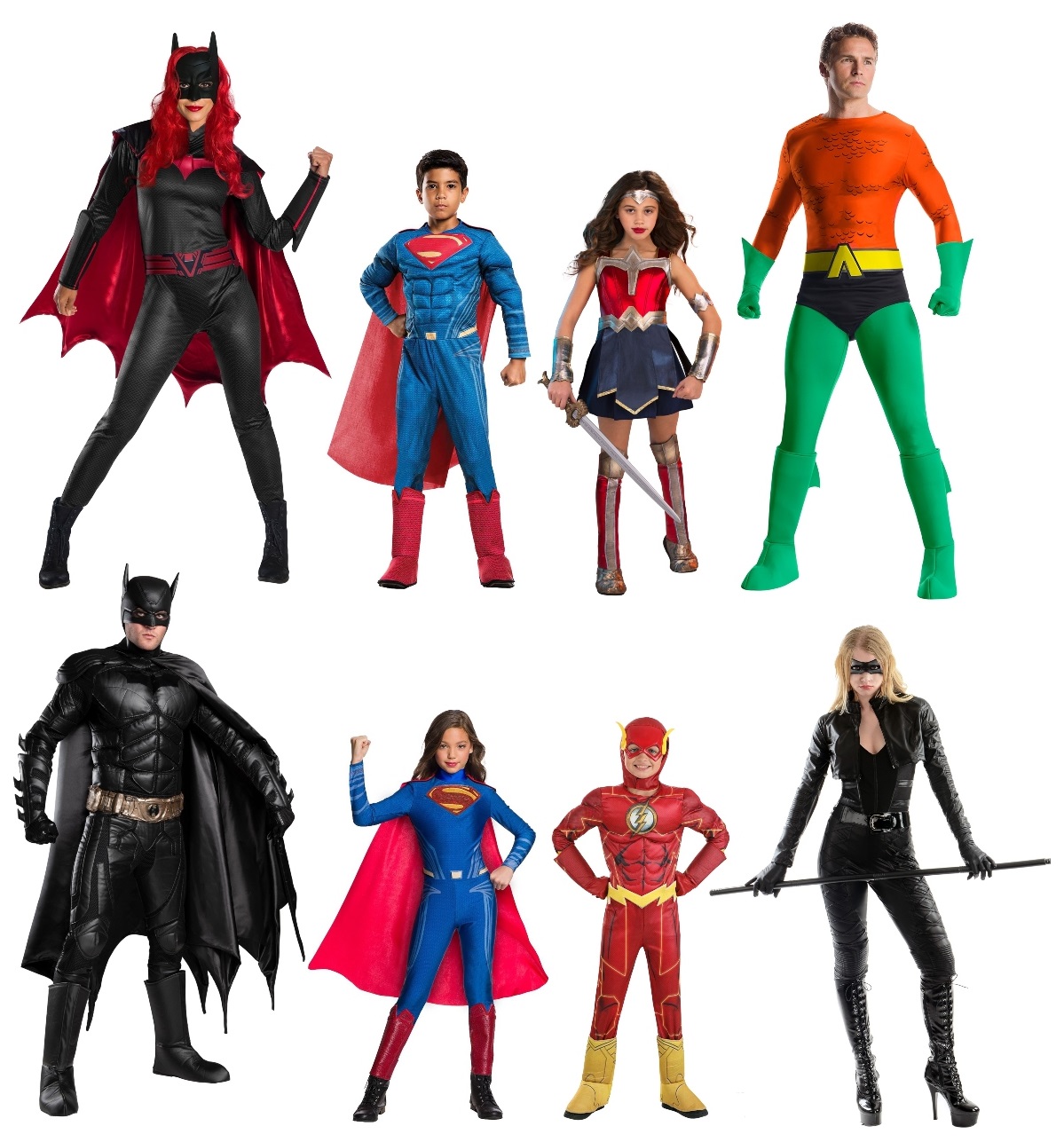 Like the Avengers, the Justice League has rotated out members between different renditions. A Justice League group costume is probably the best DC costume idea for large groups, as there are so many characters. You get classic characters like Wonder Woman, Batman, Superman, The Flash and more, so there's plenty of room for people to pick their favorites. (Okay, don't all just choose Batman and Wonder Woman!)
7. Teen Titans Costumes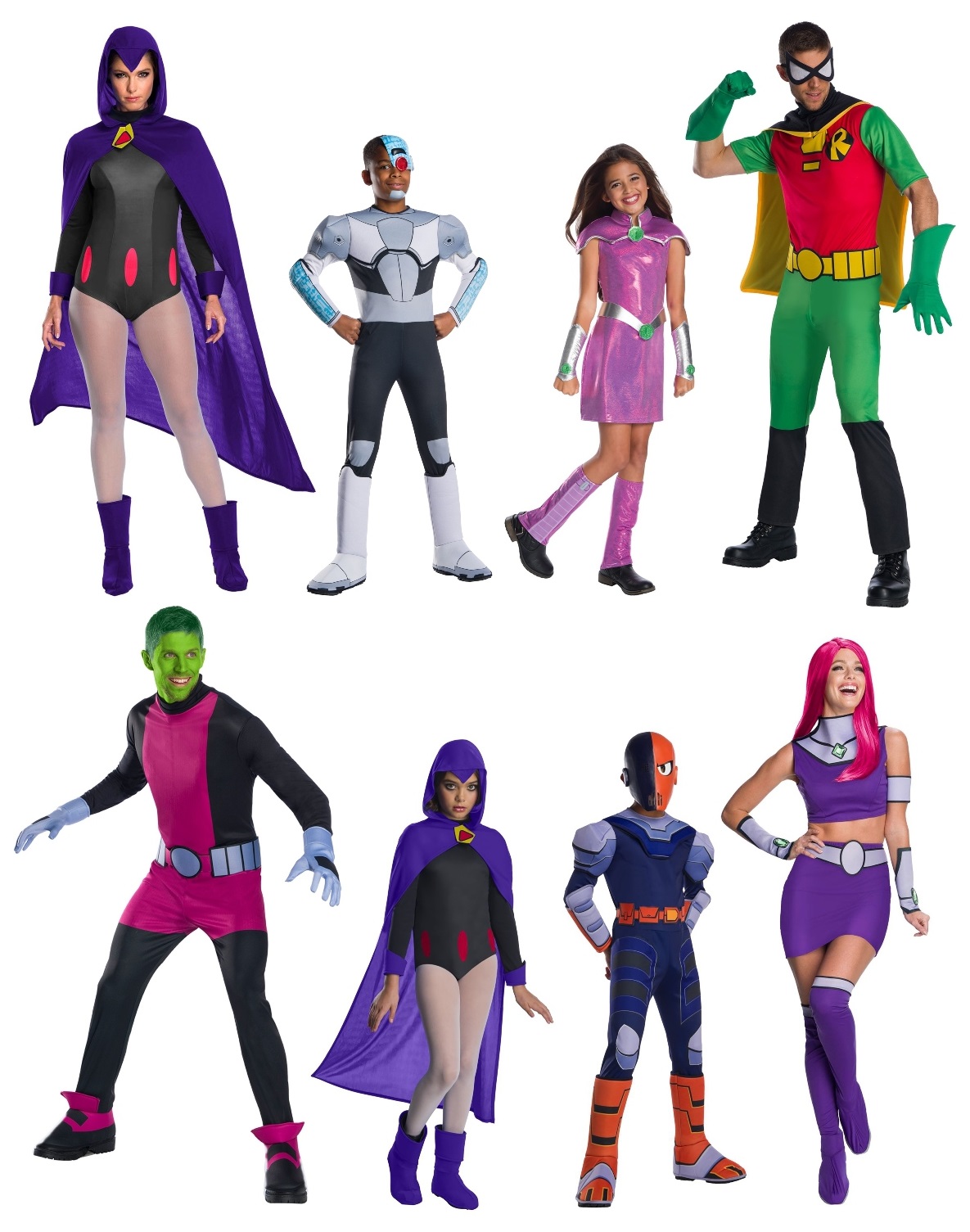 When there's trouble you know who to call—Teen Titans! This group of superheroes was a hit television series starting back in 2003, and newer series followed. Robin of Bat-Fam fame leads his own superhero group of teen heroes against foes like Gizmo, Mad Mod, Slade and Starfire's sister, Blackfire. Kids and adults will love dressing up in their favorite superhero costumes while belting out the popular original theme song by Puffy AmiYumi.
8. Birds of Prey Costumes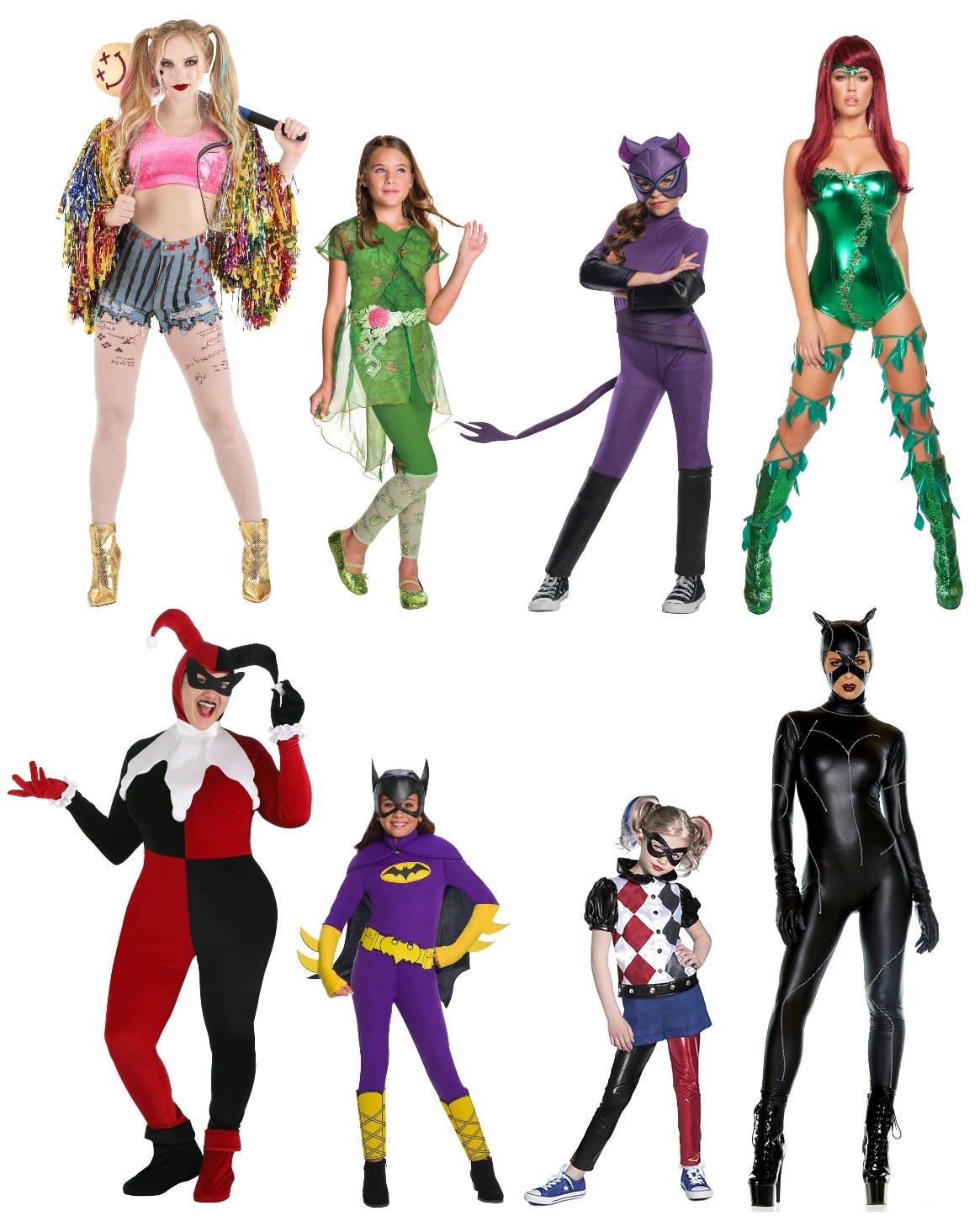 When we say Birds of Prey, we're not talking about bird costumes like eagles and owls. (Although that would be a hilarious superhero pun costume!) We're talking about the ragtag bunch of ladies led by Oracle/Batgirl—granted, their leader is Harley Quinn in the movie. Like many other groups of superheroes, members come and go, so you can always add additional characters to your group costume!
What superhero group costume works best for you? Do you have a favorite group of superheroes? Do you prefer costumes from the comics, movies or on television? Please let us know! If you're still on the hunt for other group costume ideas, you can always check out our group costume selector for more inspiration.