Teen Titans Halloween Costumes
Superheroes come in all shapes, sizes, colors, and creeds. And it turns out that they come in all age groups, too! Sure, you might have Superman and Batman typically leading the charge, but the adults aren't the only ones saving the day. When you combine ninja-like martial skills with robotic know-how, add some alien insight, a bit of demonic magic, and the help from the whole of the animal kingdom, you've got a pretty amazing superhero group! And when you combine all of that with the non-stop energy of a group of teenagers? Well, that can mean only one thing!
It's time for the Teen Titans! These folks started out in comics in the '60s and make up several of the sidekicks that you're used to seeing running alongside the major heroes of comic book history. Superboy, Kid Flash, and Wonder Girl just to list a few. But the real fame of the Titans comes from the epic animated show that blends comic mischief with episodes that know how to get in touch with those deep feels! Whether you love the original Cartoon Network show or are Go for the whackier spin-off, our Teen Titans costumes and accessories are sure to have you and yours feeling like you've joined the team. So, before Robin gets impatient, let's take a tour of Titans Tower and find you the look you'll love.
Teen Titans Halloween Costume Ideas
There are a ton of tales to be told about the Teen Titans that go way beyond the stories from the original TV series! Did you ever wonder what happened when Robin decided he needed to set out on his own? What do you imagine would happen if Raven took over for her dad, becoming the queen of her own demonic dimension? (Other than one heck of a fight, that is!) With characters like the Teen Titans, you have as many ways to reinvent them as you can imagine! That makes them perfect options for your Halloween excursions, too. Goofy fun combines with monstrous mayhem when you have the Titans head to Gotham to take down some of those lunatic villains. Choose these kids' and adult Teen Titans costumes for your Halloween options if you truly want to expand on the titantic tale!
Teen Titans Go Costumes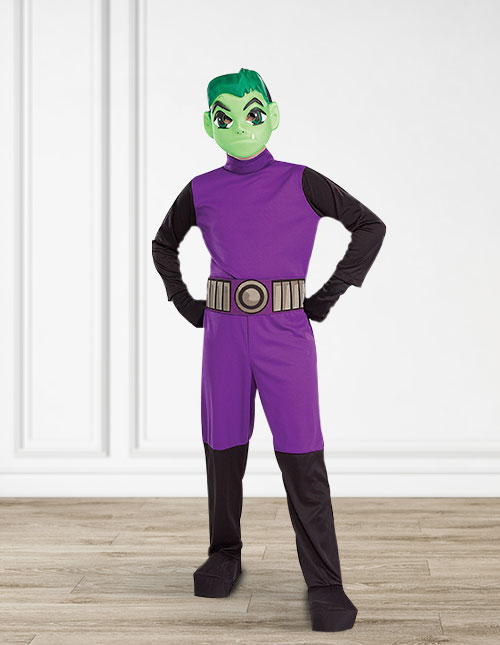 If you like your Teen Titans a little more cartoonish than usual, we know exactly where you can "Go!" The reboot of the classic cartoon brings a world that has an animation style all its own. Aim for a quirky mask with brighter colors for the chibi style of a Teen Titans Go! costume.
Female Robin Costumes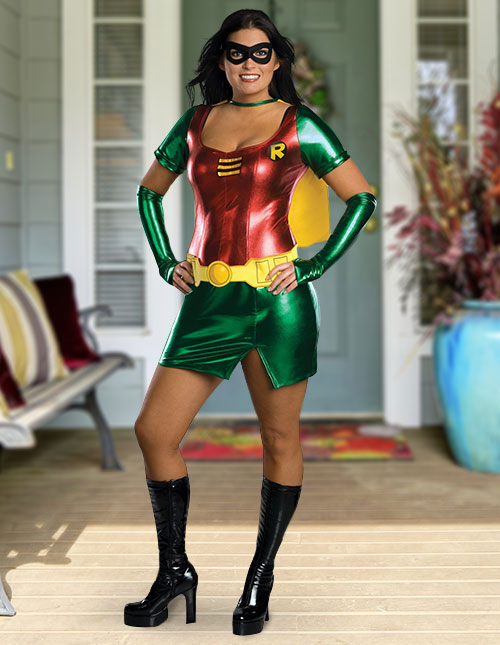 There have been a lot of different Robins throughout the years. The Boy Wonder, Dick Grayson, was only the first! In one of the many other storylines, Carrie Kelley and Julie Madison donned the yellow cape. It's time for a gal to lead the Titans with a Robin costume for women!
Nightwing Costume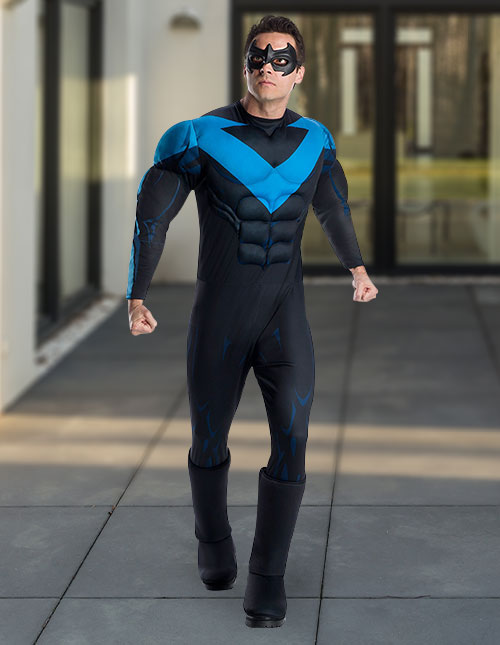 Robin's greatest obstacle was never Slade or the host of Gotham villains. It was stepping out from Batman's shadow to become a hero all his own. Leading the Teen Titans was a major step in him becoming a hero that would come back to help the Titans years later as Nightwing!
DC Superhero Girls Costumes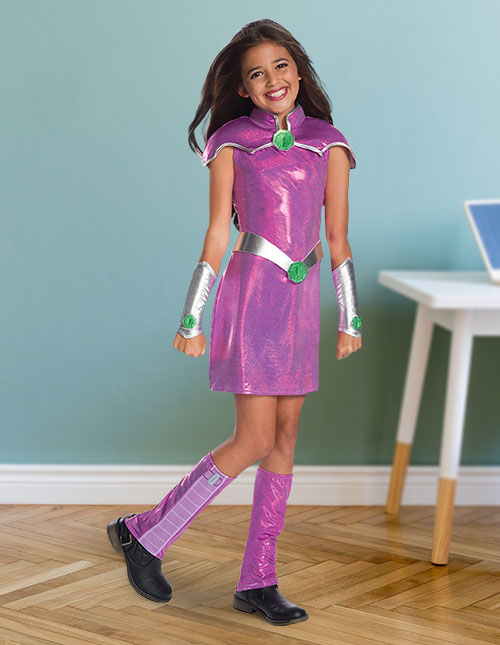 Teen Titans might have been many people's first exposure to the quirky and curious Starfire. Others might have gotten to know her when she went to hang with all the other iconic female DC heroes in the popular show! Bring Starfire to life with this DC Superhero Girls costume.