Little Red Riding Hood Costumes
How to Be Red Riding Hood
"Little Red Riding Hood" is one of the classic fairy tales that every child reads or hears while growing up. It's the story of a young girl (we're never told her real name--just that she loved the red hooded cape so much that she wore it all the time and so came to be called Red Riding Hood) who is tricked by a wolf while she is on her way to bring a basket full of treats to her grandmother. There are many versions of the tale, from many different folklore traditions. In all of them, she takes a walk in the woods, greets her grandmother, bravely faces the wolf, then is frightened by him. If you're going to become Red Riding Hood for a costume event, check out the poses and quotes below. And dress your date as the wolf, either as himself or disguised as Grandma.
How to Pose for Pictures in Your Red Riding Hood Costume
"A Walk in the Woods"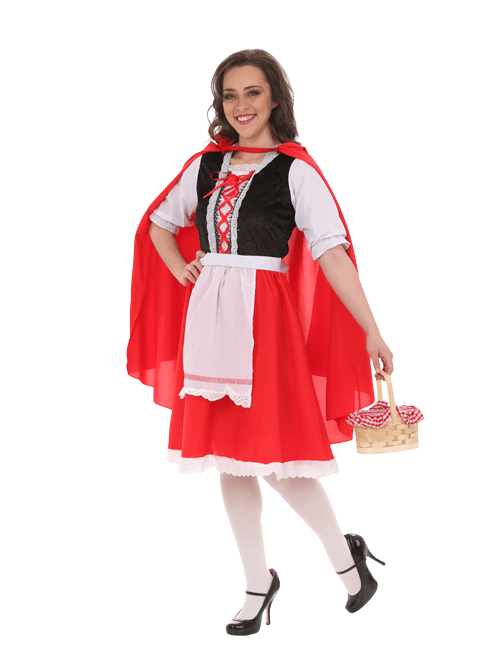 "Cheerful Curtsey"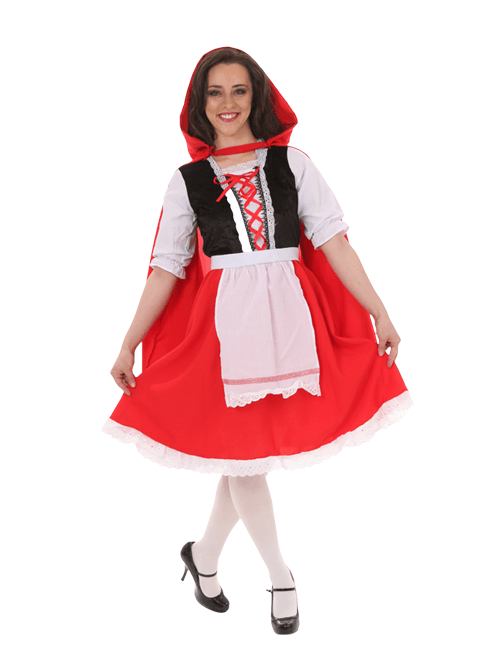 "Brave"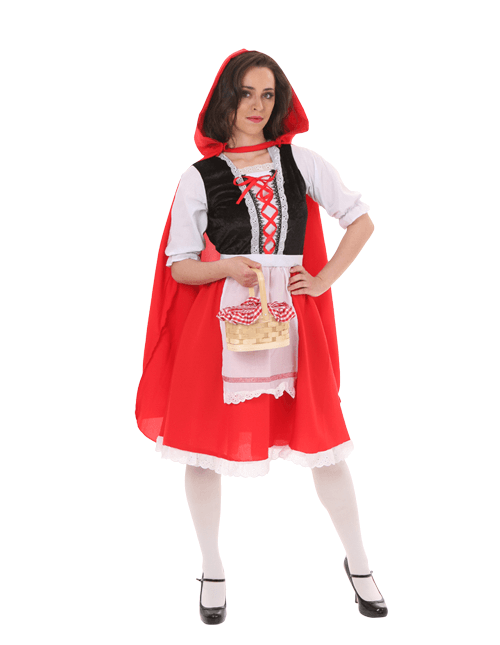 "Afraid"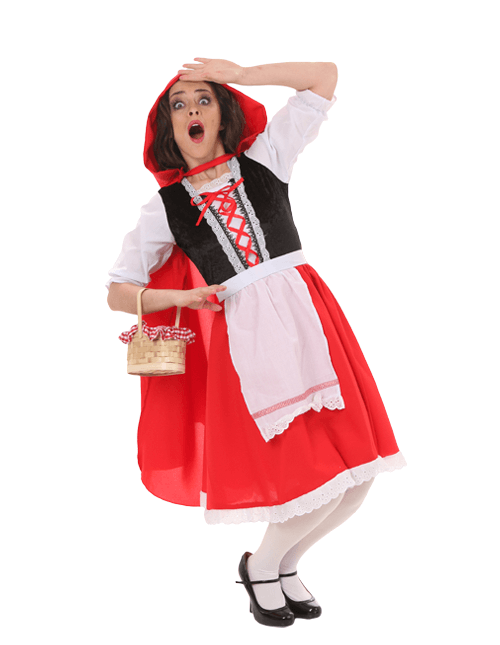 It's a lovely day for a walk in the woods, and since you have a basket of treats for your grandmother, take the opportunity! Yes, you're a city girl, so the woods might be a bit scary. But put on your brave face. As long as you stay on the path you should be OK. When you get to your grandmother's house, greet her with a cheerful curtsy (which might also be useful later, after the huntsman rescues you). When the wolf shows up, it's all right to be afraid. You can choose which part of the tale you want to act out when the photographer makes the rounds at your party!
Couples Costumes to Pair with Red Riding Hood
Werewolf and Red Riding Hood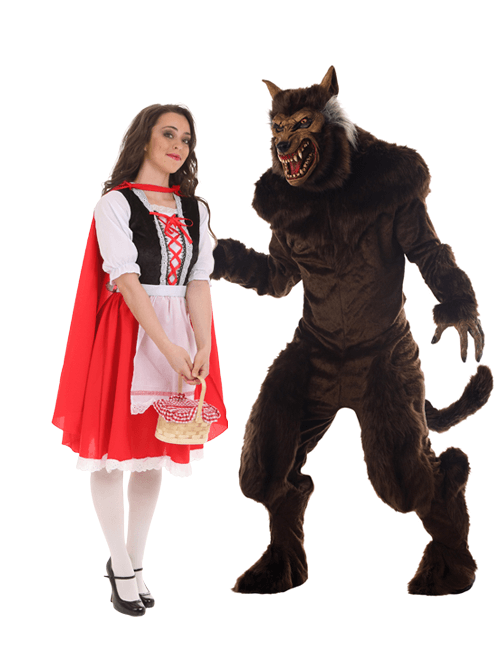 Big Bad Wolf and Red Riding Hood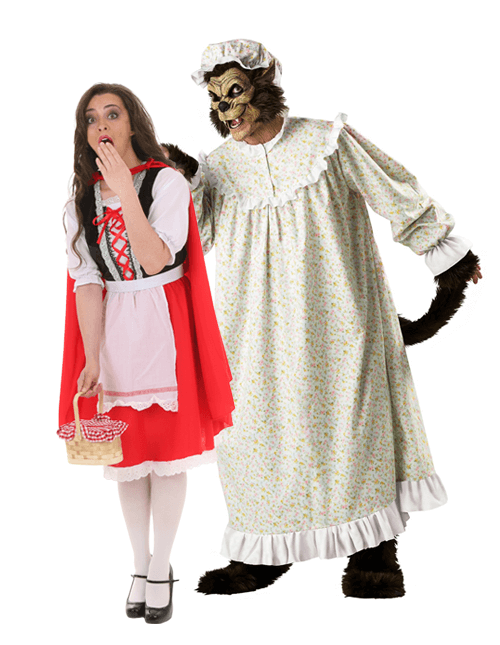 Believe it or not, there are actual versions of the old tale in which the wolf is a werewolf. So this pairing isn't as far-fetched as you might think. But the most classic pairing is with the wolf dressed as Grandma. Whichever you choose, you'll be sure to have a howling good time. Or you could take the approach of a popular TV show, which Red Riding Hood IS a werewolf. But maybe that's going a bit too far....
Red Riding Hood Costume Makeup Application
Entrance your big bad wolf this Halloween with this beauty makeup application for your Red Riding Hood costume. It should be no surprise that red was chosen for our primary lid color, but to spice things up we added gold pigment as a transition from the red into the white highlighter. Next, add black eyeliner, blush and red lipstick. You can add more of the gold pigment into the blush or around the face for added flair with this look.