If you and your sibling were once womb-mates, it's highly likely that your mom dressed you to match once in a while. (Read: EVERY. SINGLE. SATURDAY. For the weekly trip to Grandma's house…even if you weren't identical…or the same gender.) You can't really blame her; there are few things cuter than matching babies. By now, however, we're going to guess that you've developed your own sense of style (entirely separate from your brother or sister). But when it comes to pulling off an impressive Halloween costume idea, twins have a built-in buddy—so why not grasp on to your lifelong wingman for the assist? What is bacon without eggs? Peanut butter without jelly? Maverick without Goose? Face it: You're better together, and so are all of these twin costume ideas.
1. Mario and Luigi Costumes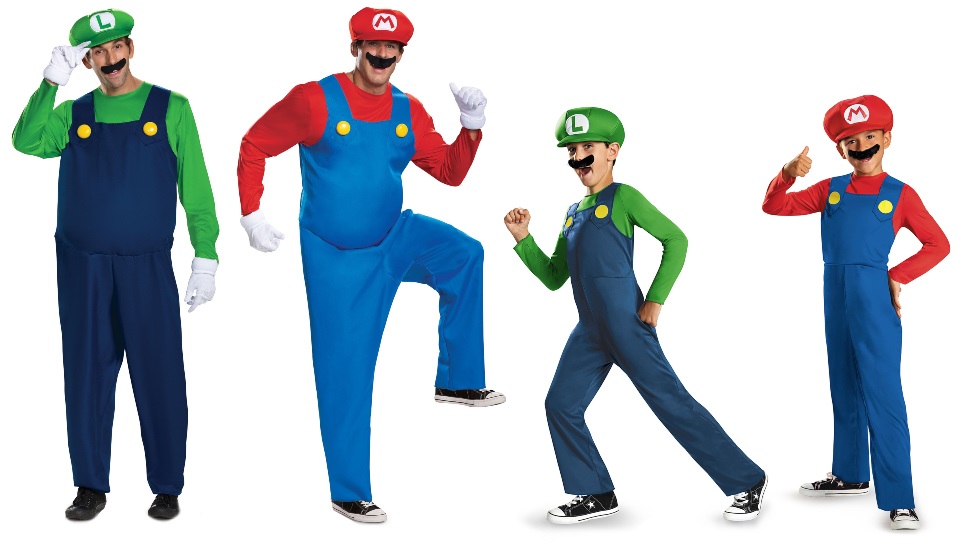 Probably the most famous and enduring pair of twins of all time, the Mario Bros. is the perfect boys' twin costume idea. This Halloween costume idea works well for both identical and fraternal twin brothers, as Luigi is famously taller than his twin brother, Mario.
2. The Shining Twins Costume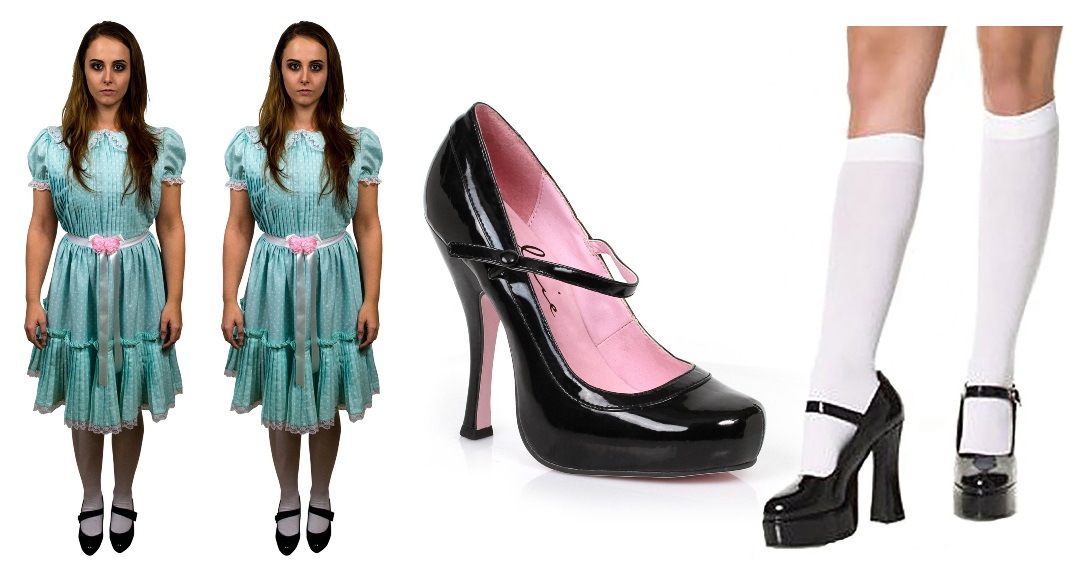 Anyone looking for creepy twin costumes should look no further than The Shining's Grady twins. Is there anything scarier than two dead little girls blocking your path down an empty hotel hallway? (The answer is no. Kids in horror movies are always really, really creepy.) After you get the Grady twin dresses, you'll need to add some knee-high white socks and black buckled shoes to finish your twin costume idea.
3. Ghostbusters Costumes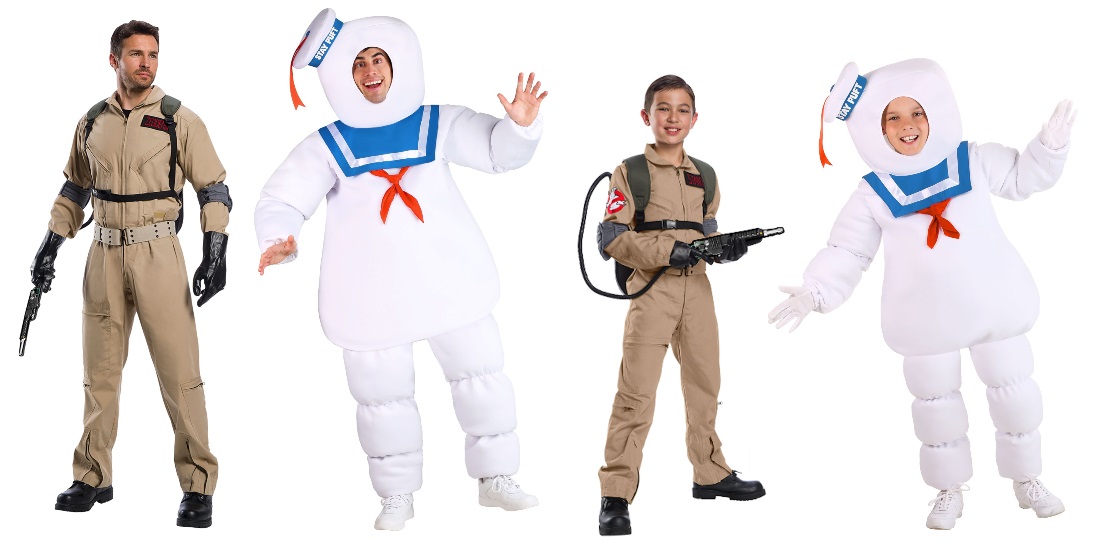 Team up as a pair of Ghostbusters or be at odds with a ghost—there's really no wrong way for twins to wear Ghostbusters costumes! Perfect for twins of all ages and genders, many of these outfits are unisex costumes, and they run the gamut from babies to adults. There are also girl-specific styles if your twin girls want to look cute in Ghostbusters dresses!
4. Tweedle Dee and Tweedle Dum Costumes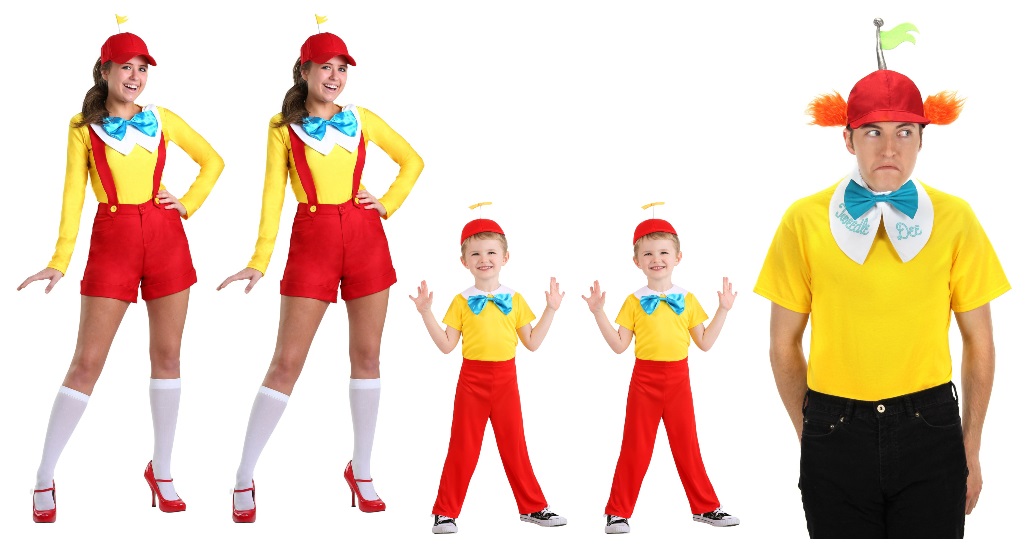 A rather perplexing pair, Tweedledum and Tweedledee hail from Lewis Carroll's Through the Looking Glass. There are quite a few depictions of these Alice in Wonderland costumes for twins, some of the most classic being their red and yellow outfits with hats with little flags. If you're looking for twin costume ideas for a pair of silly siblings, these goofy characters are absolutely perfect.
5. Salt and Pepper Costumes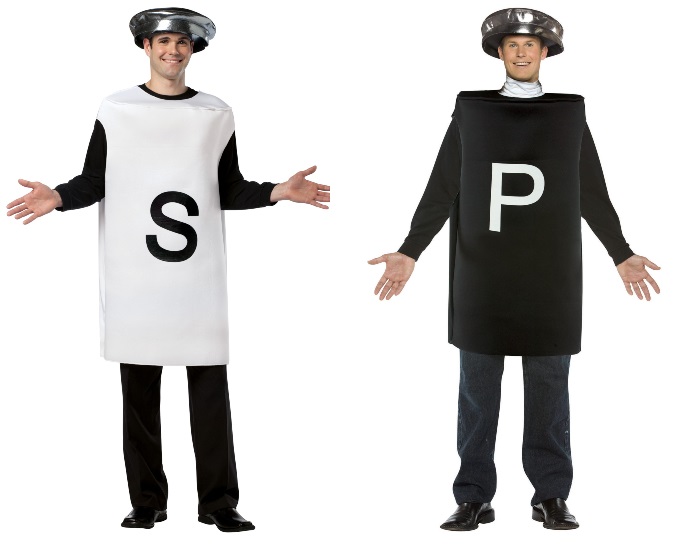 Many of our twin costume ideas so far have come from pop culture, but maybe that's not your thing. There are so many things that go well in pairs—salt and pepper, pop tarts and butter, bananas and pesto...we could go on, really! (Okay so maybe our favorite food combinations are in poor taste, but at least salt and pepper outfits are pretty safe.)
6. Buzz and Woody Costumes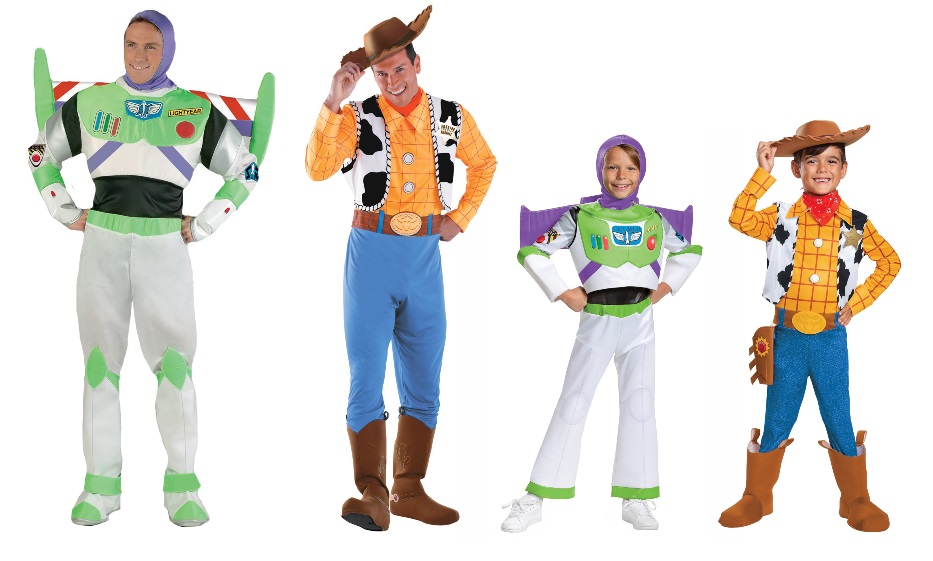 You've got a friend in me. Being a twin sometimes feels like you have a built-in friend, so Buzz and Woody costumes are excellent twin boy costumes! These Toy Story costumes come in a variety of sizes for kids and adults, so twin boys of any age can dress like Woody and Buzz. To infinity, and beyond!
7. Mike and Sully Costumes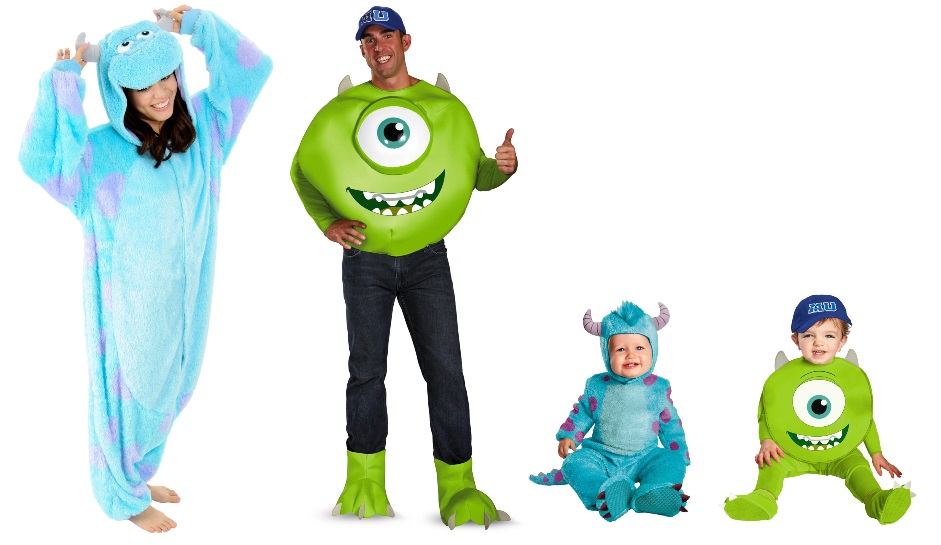 There are tons of great examples of besties in tv and movies that make great duo costume ideas—and what better duo is there than a pair of twins? Mike and Sulley from Monsters, Inc. certainly fill that niche. While they're not blood brothers, their teamwork is the stuff of legend at their workplace. They're generally a little on the "big and scary" side, (or at least one of them is), but how cute are they as twin baby costumes?
8. Mickey and Minnie Costumes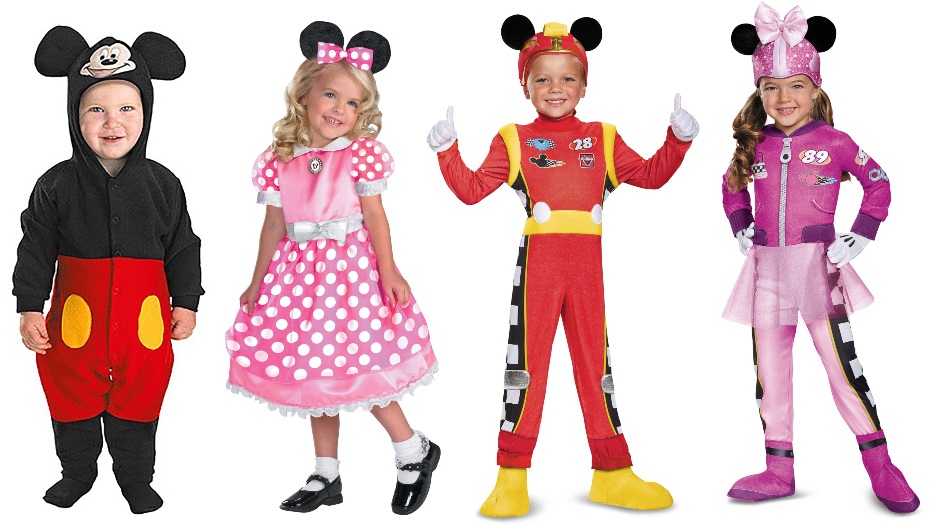 It's often easy to come up with twin Halloween costume ideas, but what about boy-girl twins? There are certainly fewer girl-boy twins in pop culture, but you can still find some best friend costume ideas! How cute would it be for your twins to wear Mickey and Minnie twin toddler Halloween costumes? They're certainly a famous duet!
9. Wayne and Garth Costumes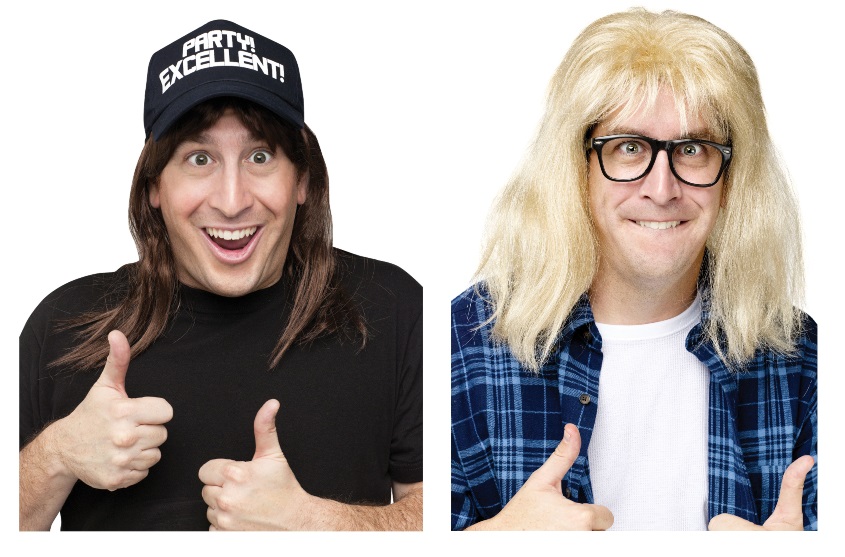 We're not worthy! These twin costumes for adults are totally excellent. They're also very budget-friendly costumes that will work with items you can grab out of your own closet. Just don't forget some drumsticks for Garth. These iconic SNL costumes are great for two guys, but you can try other famous pairs from skits including Hans and Franz or maybe the Spartan Cheerleaders. Party on!
10. Thing 1 and 2 Costumes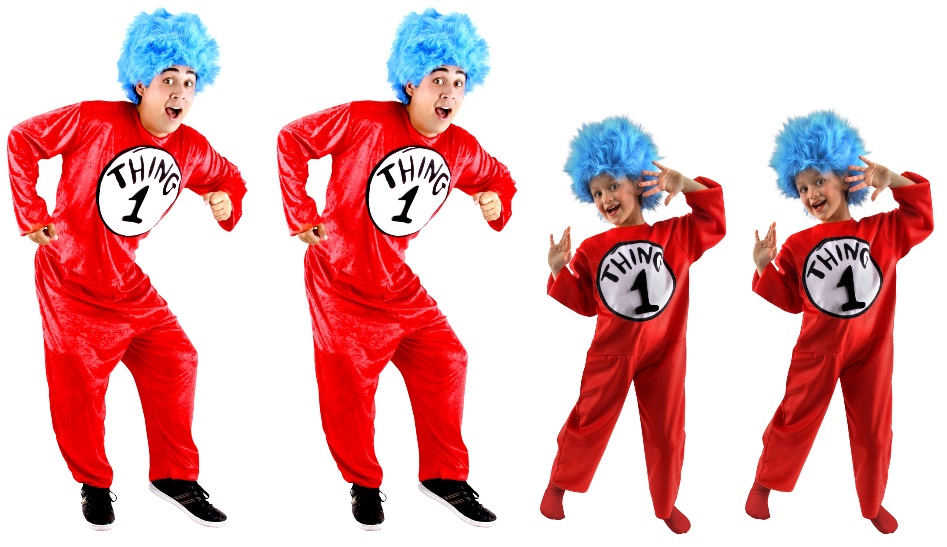 This mischievous duo from the Dr. Seuss books for young readers is another insanely iconic pair of twin Halloween costume ideas. Also, not only is this dynamic duo perfect for Halloween, but they're excellent book character costumes for Read Across America, World Book Day and other book-related fun!
11. Anna and Elsa Costumes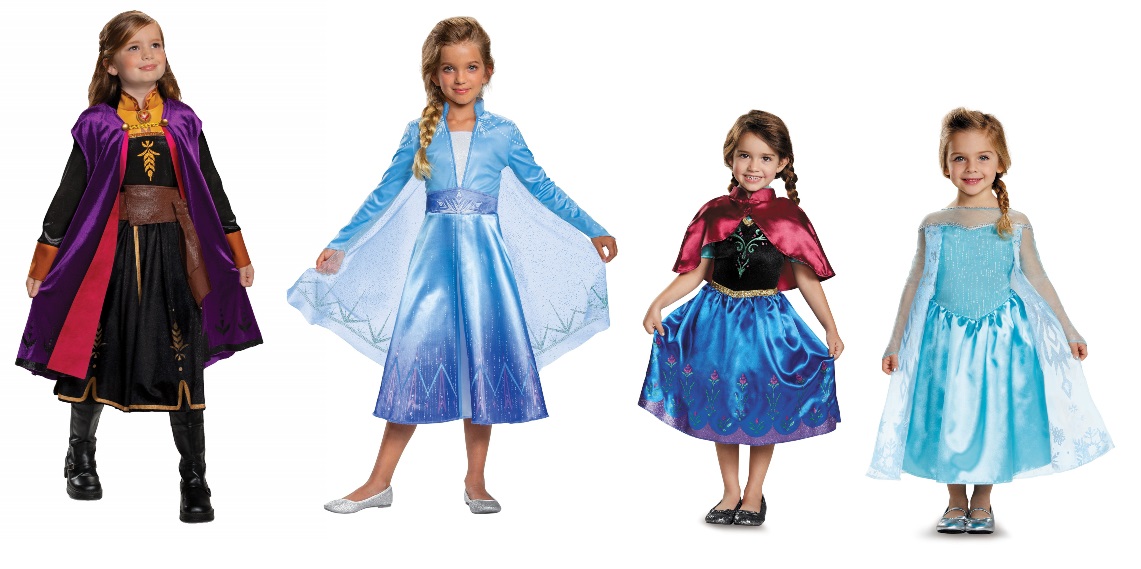 If you're looking for the perfect twin girl Halloween costumes for your darling daughters, try some Anna and Elsa outfits! While these Disney princesses aren't twins, they have a sisterly bond that is very twin-like. (Hopefully, they can come to an agreement about which Frozen costume they want to wear!)
12. Luke and Leia Costumes
Can you name another more famous pair of girl-boy twins than Luke and Leia? (Honestly, neither can we!) This one is great for kids that love Star Wars costumes, but it would also make a great adult twin cosplay idea. Your fellow nerds will be absolutely blown away when you tell them that you're actually twins like Leia and Luke!
13. Tortoise and the Hare Costumes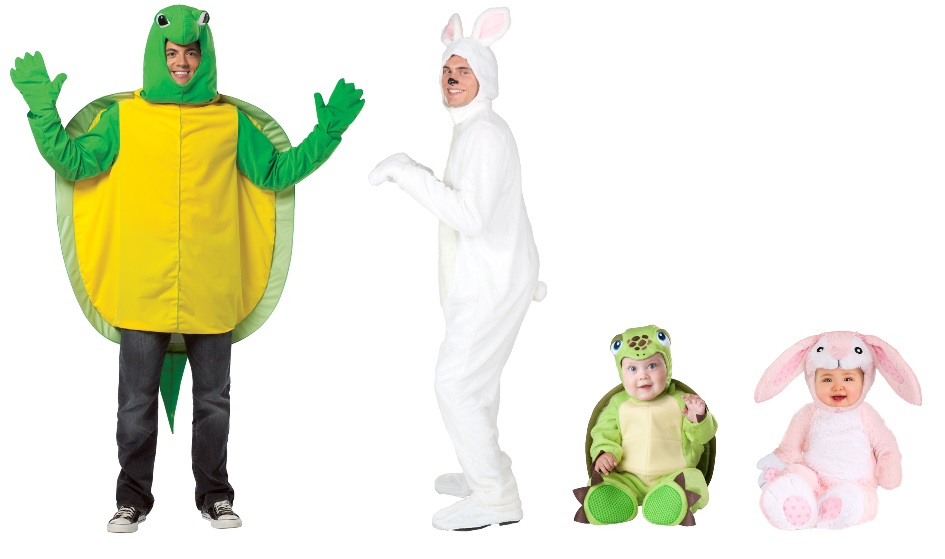 Aesop's Fables may seem like a strange source to find twin Halloween costume outfits, but The Tortoise and The Hare is so well-known that people will get it when they see this pair of costumes. It can work as a funny costume idea for adults, but how cute are these twin baby costumes? Your littles are certain to stay nice and warm in these animal costumes on a chilly October night.
14. Fred and George Weasley Costumes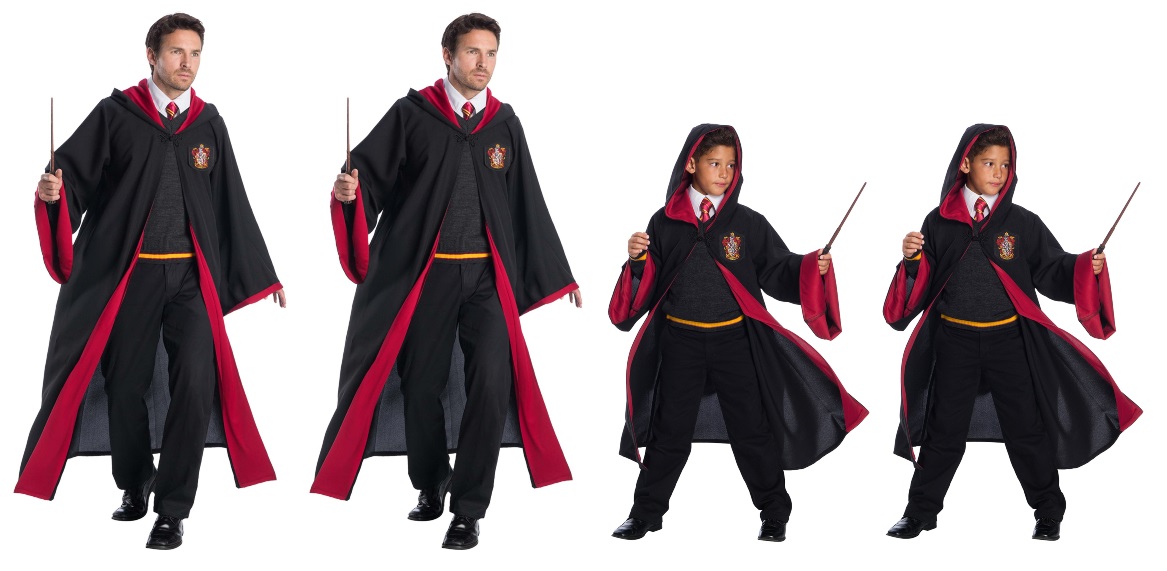 Anyone with a set of troublemaking twin boys will absolutely love these Weasley twins costumes. Your boys might not reach the level of making an entire fireworks show in class while speedily riding around on broomsticks, but they will feel magical dressed like Fred and George. Don't forget some wands to add to their Harry Potter costumes!
15. Goose and Maverick Costumes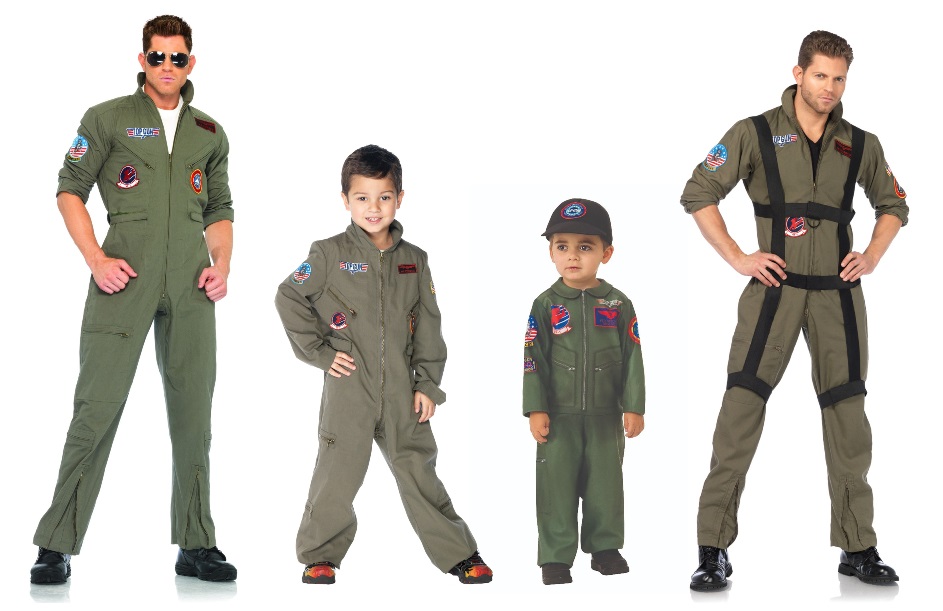 Do you feel the need for speed? Can you always trust your wingman? Inseparable twin brothers may feel a bit like Goose and Maverick. Top Gun jumpsuits come in virtually every size (and also for men and women), so there's no excuse to bail on this two-person costume idea!
16. Jaime and Cersei Lannister Costumes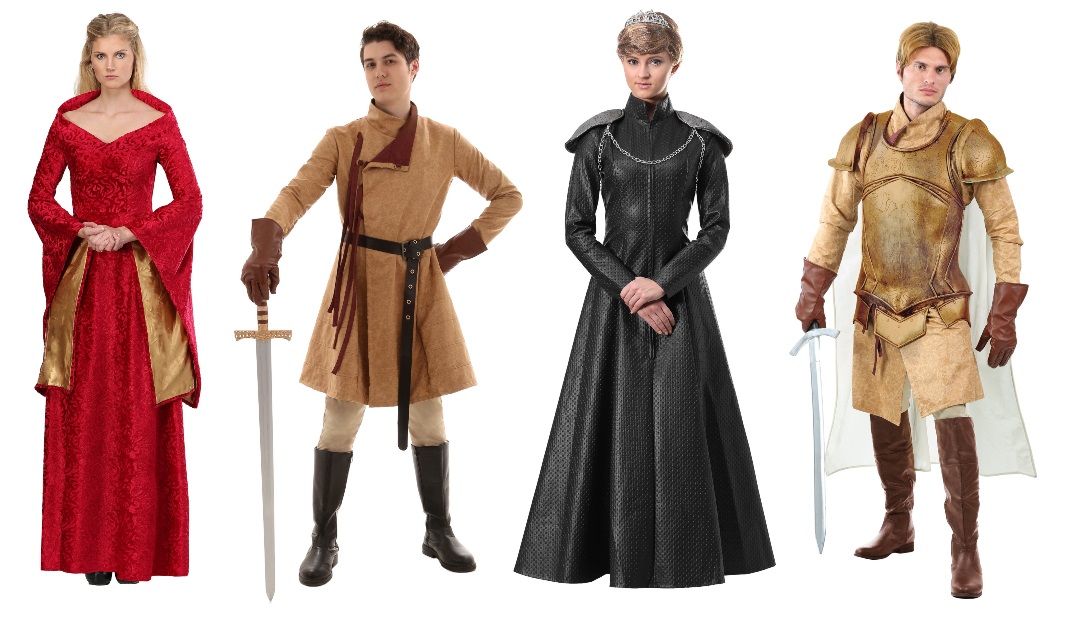 Certainly the most notorious pair of twins on this list, this Game of Thrones costume idea is not for the weak of heart. That's not to say that they didn't try to redeem themselves throughout the series (mostly Jaime), but sometimes people just love a good villain. Of course, Cersei and Jaime have a few different looks throughout the show's long run, so you do have a few costumes from which to choose.
17. Bamm Bamm and Pebbles Costumes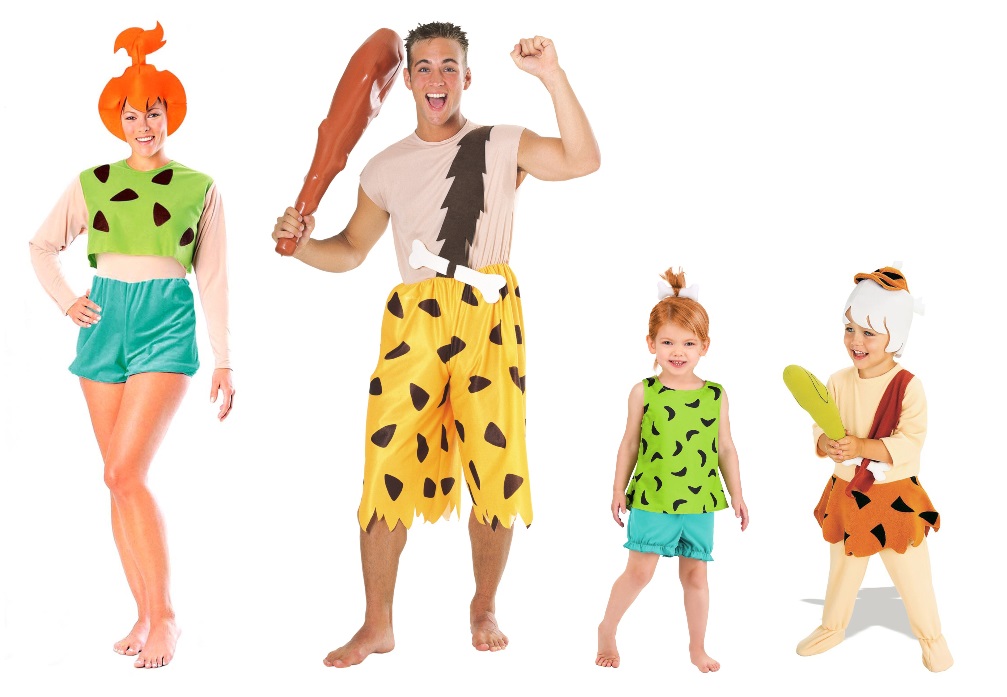 They may not be twins, but this incredibly famous pair of babies from the Flintstones cartoon is still a cute costume idea for twin babies. Anyone that loves cartoon character costumes will love these! Don't be surprised when people stop and ask you for pictures.
18. Milk and Cookies Costumes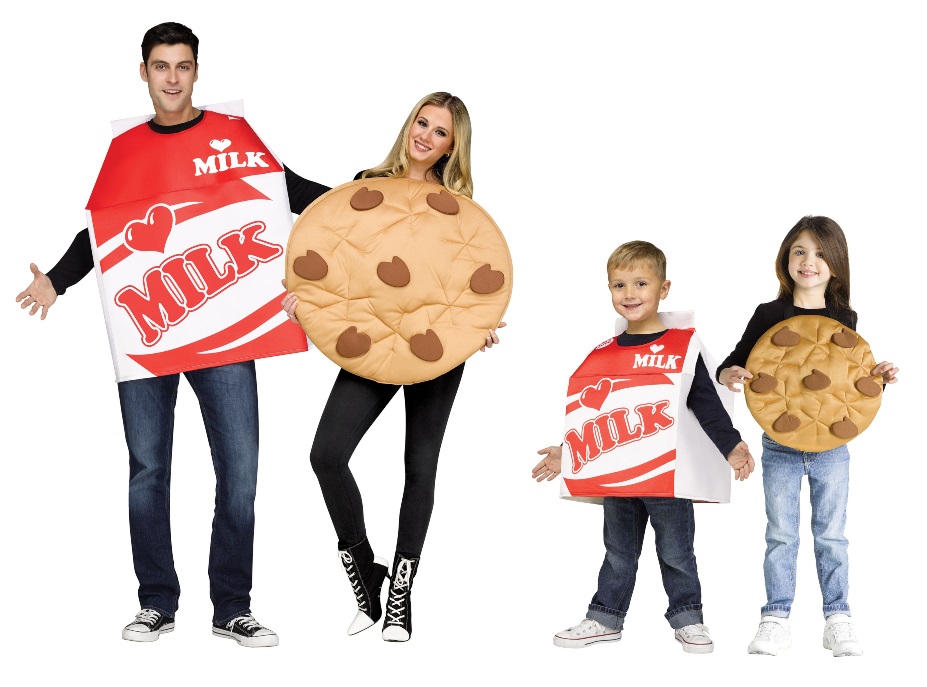 As we mentioned earlier, classic food pairings are great ideas for twin costumes. It's hard to beat the classics like PPB&J or cookies and milk. These gender-neutral costumes will work for any pairs of twins, and of any age, too! You can even perfect this idea and select the cookie costume of your choice if you prefer Oreos to chocolate chip cookies.
19. Raggedy Ann and Andy Costumes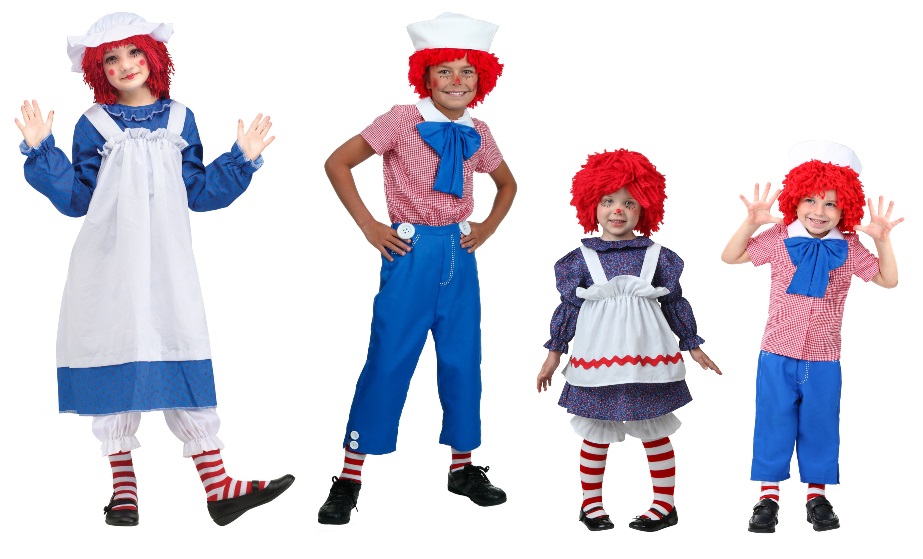 Take it back to the classics with a pair of Raggedy Andy and Anne costumes! These popular rag dolls are still well-known, and everyone will think your twins are utterly adorable in these cute outfits. Make sure to take lots of pictures because you'll want to share them with your friends and family.
Are you a part of a dynamic duo? Do you dress up with your twin at Halloween? Do twins have more fun? We want to know what you think, as well as get some twin costume inspo from you! Tell us what you're going to be for Halloween, and don't forget to attach a photo. We can't wait to get twin-spired!