Plus Size Costumes
Plus Size Costumes
If you think finding the perfect pair of jeans is a challenge, try finding a costume that fits great in all of the right places. It's a struggle. Sometimes the shirt fits nicely but the pants won't button shut. You shouldn't have to settle for wearing a costume that almost fits. If you choose one of our plus size costumes, we guarantee that you will be feeling fabulous and comfortable. Think of your favorite movie, TV show, or storybook character and we sell the costume in a size that will fit you perfectly. We pride ourselves on having the best selection of costumes for plus size men and women. We're confident that we can hook you up with a costume that will make you happy. We carry one-of-a-kind exclusive plus size costumes that will fit up to size 8X. These costumes are quality garments that can be worn over and over again!
Men's Plus Size Cosplay Costume Ideas
Renaissance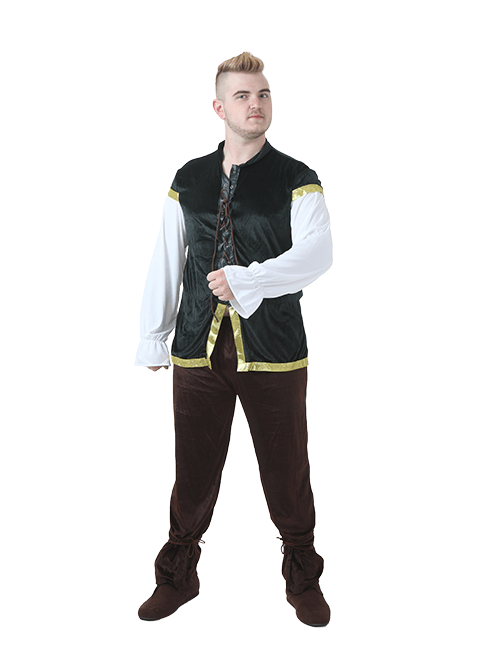 Spartan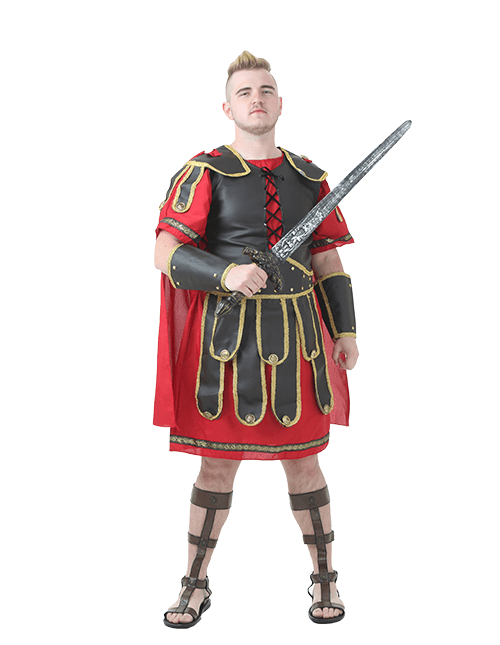 Thor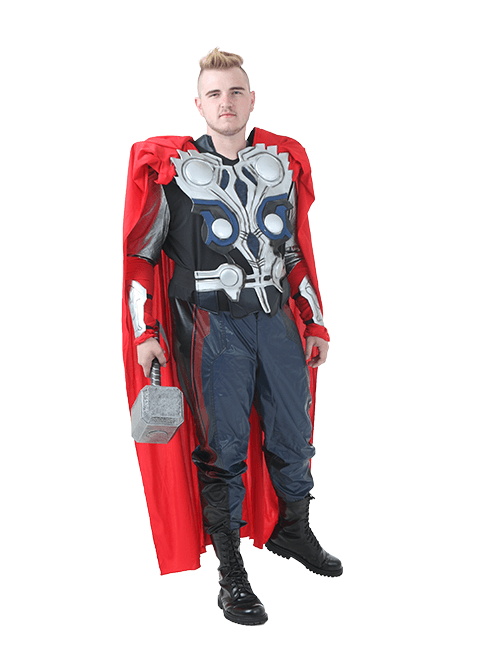 Stormtrooper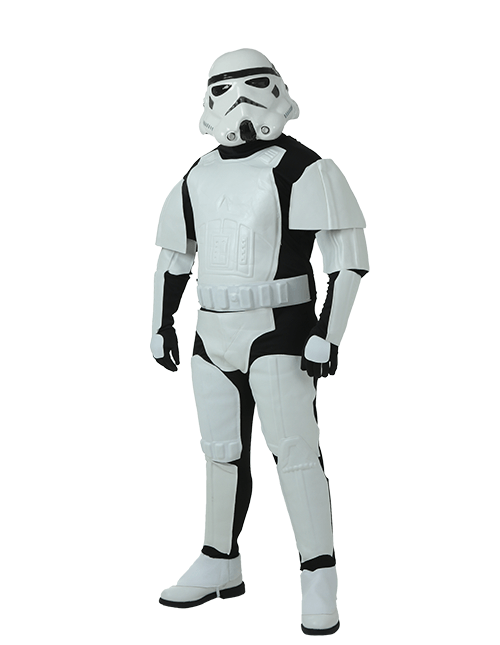 Cosplayers we have exciting news for you! You can participate in cosplay events while looking stylish and feeling comfortable with the help of our plus size costume collection. Suit up for a historical battle reenactment by wearing a Renaissance inspired costume. All costume components will fit you perfectly, so you can defend your troops with ease while you're on the battlefield. If you'd rather defend Sparta, we have a realistic Spartan costume that will transform you into a King Leonidas look-alike. Don't worry superhero fans, we haven't forgotten about you either. Our plus size Thor costume will arrive at your door just in time for this year's Comic Con. You'll be able to suit up with the rest of the Avengers and you won't have to worry about a costume that doesn't fit. Too bad the Hulk can't say the same! Faithful Darth Vader followers can now march behind their leader in complete comfort. Our plus size Stormtrooper costume will cover you in the signature white armor so you'll look like you just stepped out of a Star Wars movie.
Women's Plus Size Cosplay Costume Ideas
Wonder Woman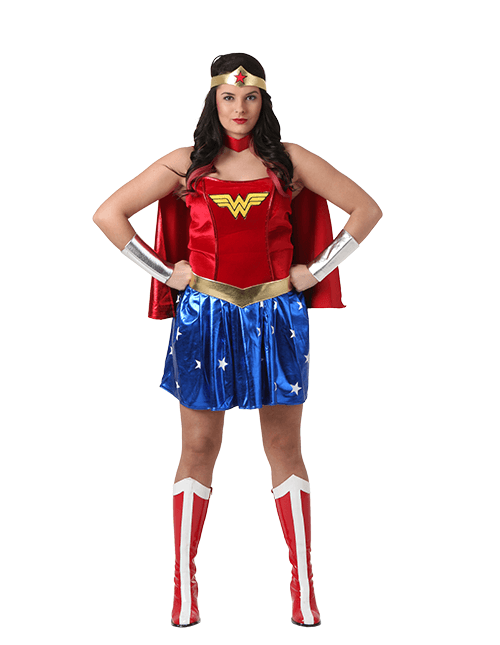 Maleficent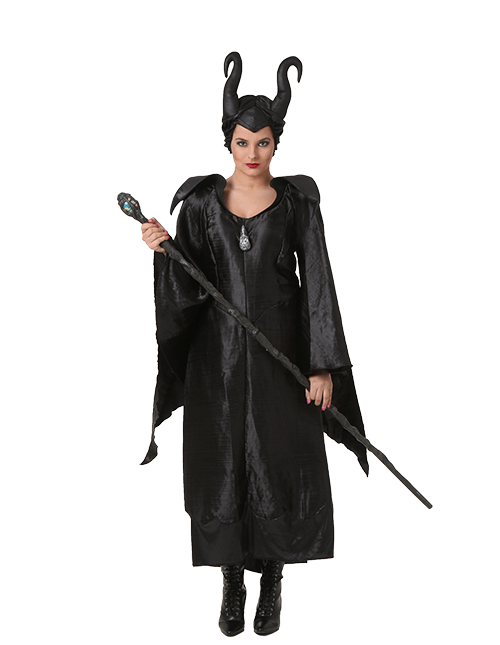 Warrior Princess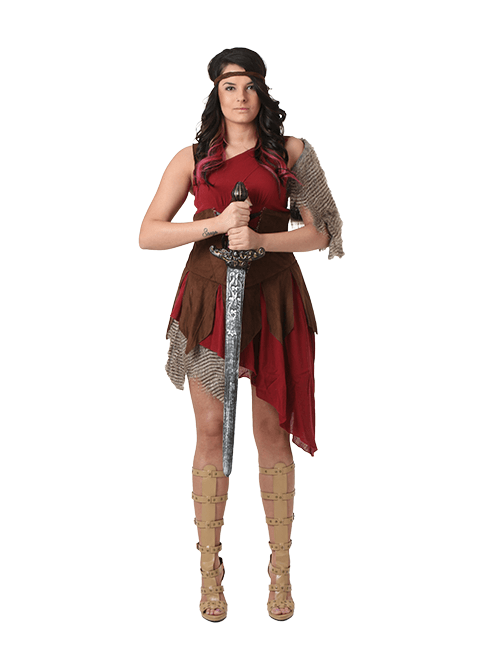 Renaissance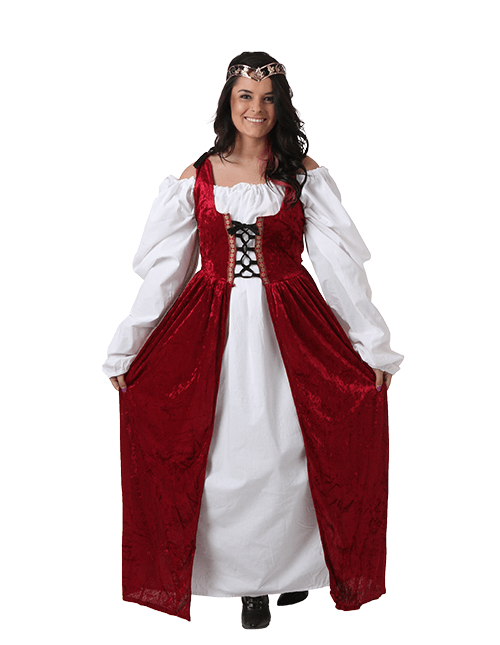 Alright ladies, it's dress-up time! Now you can head to the party looking chic and feeling amazing. It's convention season, so it's a good idea to keep a reliable superhero costume hanging in your costume. Our plus size Wonder Woman garment is a full-coverage costume that will make you look tough and feel hot, so if you want to do some roundhouse kicks and lasso tricks, go for it! You can choose to stick with the 'butt-kicking' theme by wearing our warrior princess costume. The tattered skirt and asymmetrical neckline compliments all different shapes and sizes. You'll look like you're from another era while you're dressed in a Renaissance-themed dress. We have many styles that feature a corset bodice allowing you to adjust the tightness of the garment. If you fancy yourself to be a Disney darling, you'll have a blast wreaking havoc as the mistress of all evil. The plus size Maleficent costume will make you look like a villainous vixen from the tips of your horns down to your toes.
Exclusive Plus Size Costumes For Men
Well Dressed Beast Up To 5X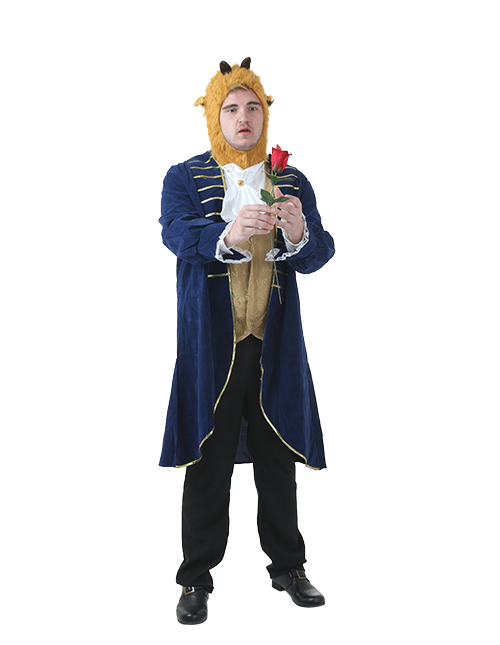 Captain Hook Up To 6X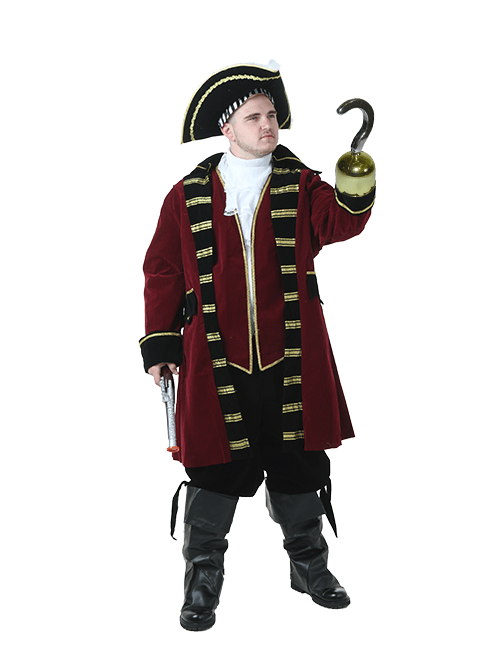 Lion Up To 7X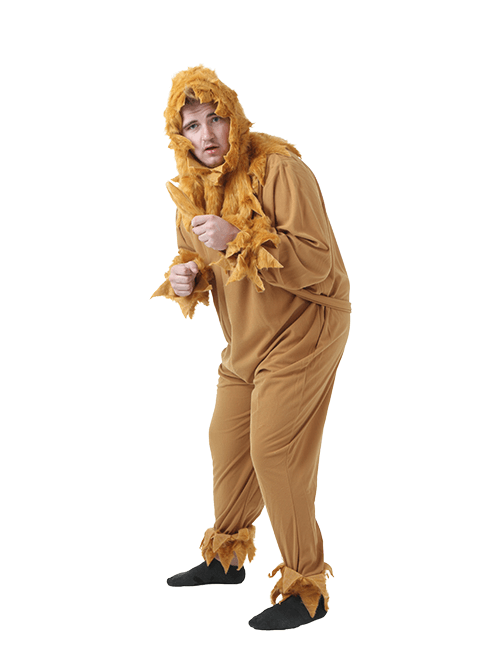 Prisoner Up To 8X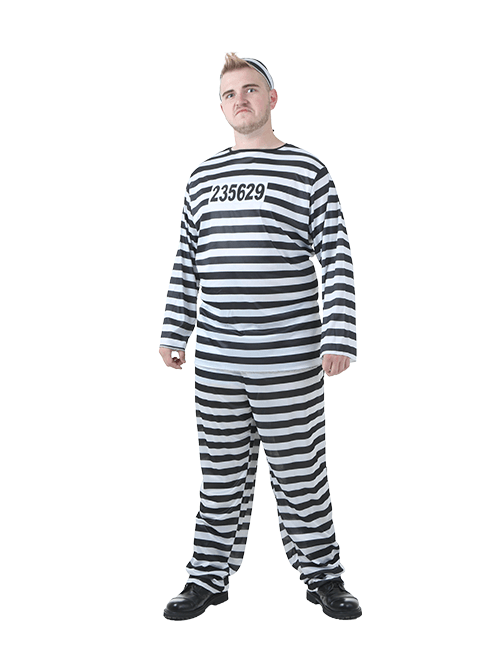 Put down that clown nose! You won't have to resort to wearing the dreaded clown costume again. Our exclusive plus size men's costumes will give you the freedom to be the character you want to be; not the character you're forced to be because it was the only costume left in your size. Our well-dressed beast costume comes with a headpiece and knee-length coat, so you'll be ready to enchant the princess in your life. This costume fits up to a size 5X. If you'd rather say "yar" and "matey," you'd love sailing the seven seas as Captain Hook. This costume comes with everything you need to satisfy your inner pirate persona, and everything will fit. The jacket and waist coat comes in sizes up to 6X. Or would you rather walk on the wild side? Our exclusive lion costume is comfortable, well-made, and will come in your size. We have a 7X exclusive lion costume with your name on it. Just let us know when you're ready to be king of the jungle! Finally, we have the perfect costume for all you trouble-making plus size men out there. Our prisoner costume comes in a size 8X so nothing will feel snug while you're fleeing from the cops!
Exclusive Plus Size Costumes for Women
Delightful Alice Up to 5X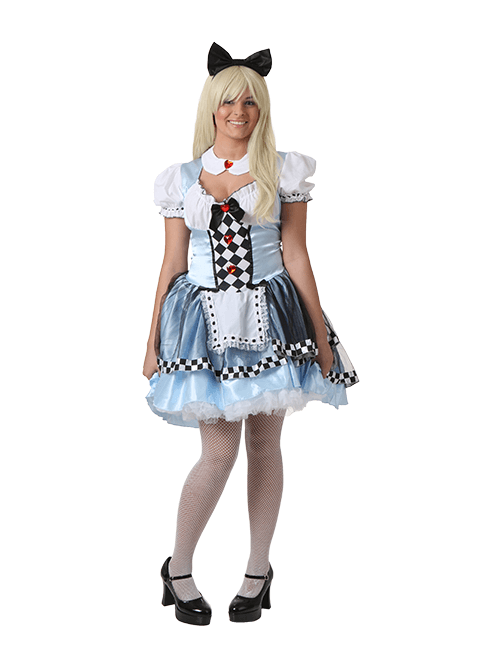 Jazz Time Flapper Up to 6X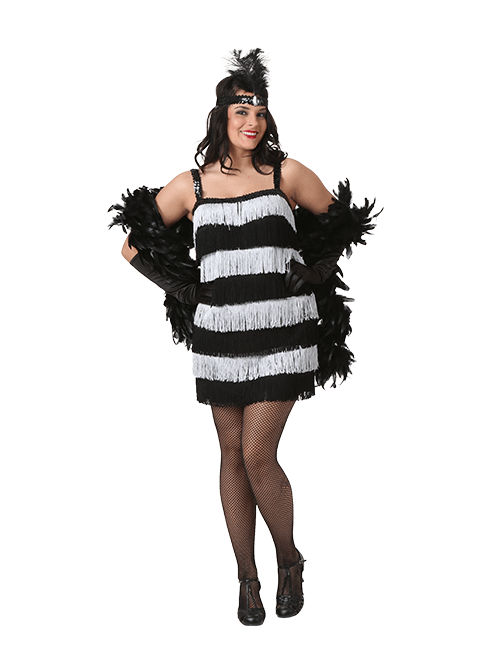 Caribbean Pirate Up To 7X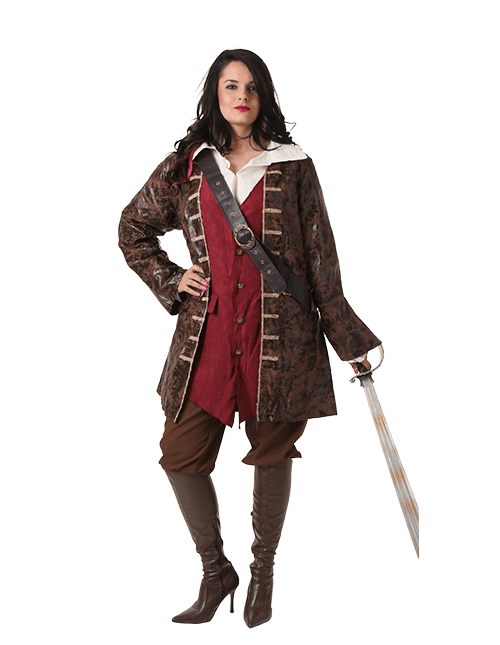 Pink Witch Up To 8X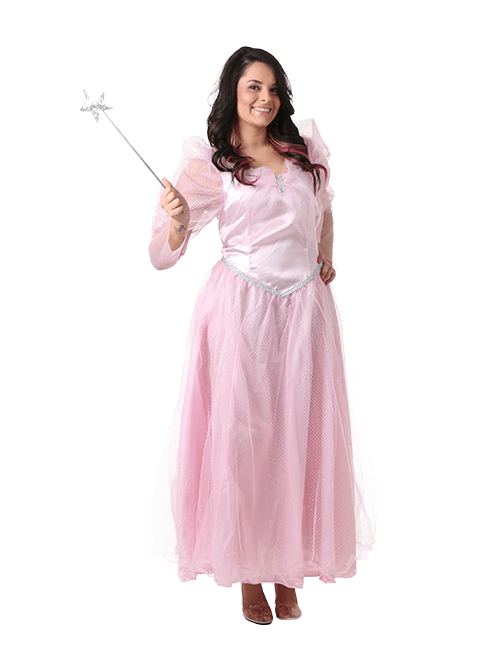 Hey ladies, we're really sorry if you ever had to compromise your impeccable fashion sense in order to find a costume that fits. We can reassure you that it will never happen again! Our exclusive costumes for plus size women are trendy and well-made so you'll find the costume you want and you'll feel confident wearing it. You won't have to go searching down a rabbit hole to find a great storybook character costume in your size. Our delightful Alice costume is available up to size 5X and will fit nicely, even if you end up chasing a white rabbit with a pocket watch. If you rather stay away from rabbit holes and spend more time at Gatsby's mansion, you can show up in our jazz time flapper costume and you'll fit right in. This costume is available in sizes up to 6X, so you'll be able to comfortably shake what you got while you're partying in true 20's fashion. If you change your mind and decide to go searching for some buried treasure, our plus size Caribbean pirate costume should fit you swimmingly. It's an authentic looking costume and a 7X is available for you. If dropping a house on your wicked sister is more your style, we carry the perfect costume for you. The sparkly pink tulle skirt on the pink witch costume will give you a magical appearance. This costume will enchant anyone who wears a size 8X or under.