Adult Halloween Costumes
1 - 60 of 5,825
---
Can't decide what you want to be for Halloween? HalloweenCostumes.com has a huge variety of adult Halloween costumes for you to choose from, ranging in styles from our sexy Princess Leia slave costume to our men's deluxe Darth Vader as well as brand new adult costumes for 2016. We have unique and exclusive looks at the best prices on the web. You'll find our adult Halloween costume selection to be a comprehensive list of classic looks combined with the latest trends. Whether scary, funny, or even sexy, we have outfits for every style and taste. Celebrate the holiday with an iconic and fashionable look and throw your own timeless masquerade this season.

Adult Costumes
Adult Costume Ideas
Ideas, Tips & Tricks
Costumes aren't just for kids, and they aren't just for Halloween, either! They're for grown-up play time, too, whether that's attending a fan convention as your favorite character, or attending a themed party. Or maybe you want to get into cosplay. No matter. We have a range of costumes that let you become any character you want to portray!
Adult Costumes for Parties
Costumes for Parties
Greek Goddess and Toga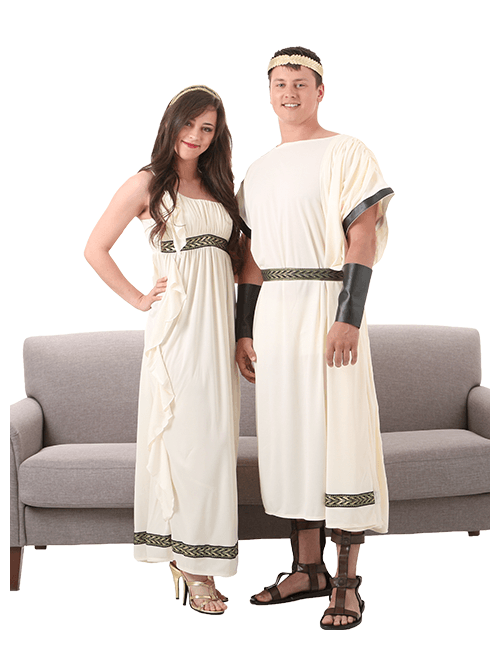 Great Gatsby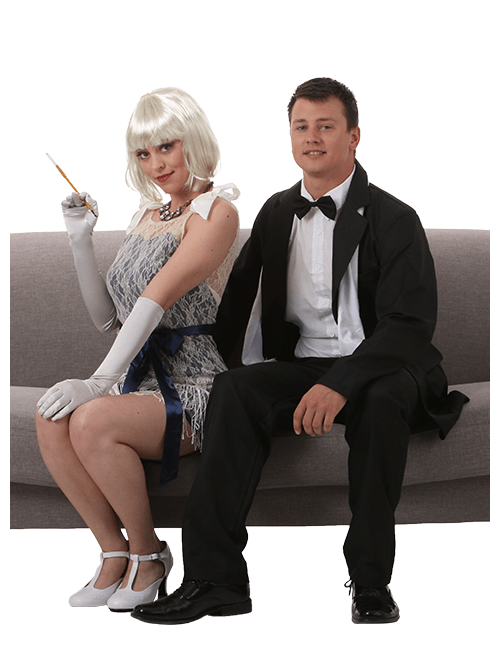 Murder Mystery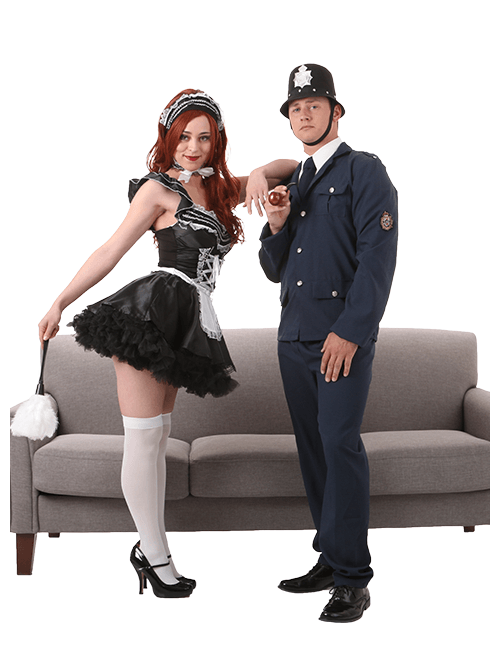 Themed parties are all the rage, and for good reason! Party guests and hosts alike can experience a bit of a different time and place than their everyday lives. And they're a great opportunity for couples to dress up together. Plan a college toga party, and experience the decadence of the decline and fall of the Roman empire. A girl can wear a Greek goddess costume (the Romans copied a lot of things from the Greeks), and her date can wear a Roman-style toga. Or experience the lives of the rich and famous from the 1920s with a Great Gatsby party. Guys wear tuxes, girls wear flapper dresses. Or, re-enact an English country house murder mystery, as a British Bobby and a housemaid. We have everything you need to transport yourself and your friends to a different, fantastical, setting!
Adult Cosplay Ideas
Cosplay Costumes
Sailor Moon
Mario and Princess
Marty McFly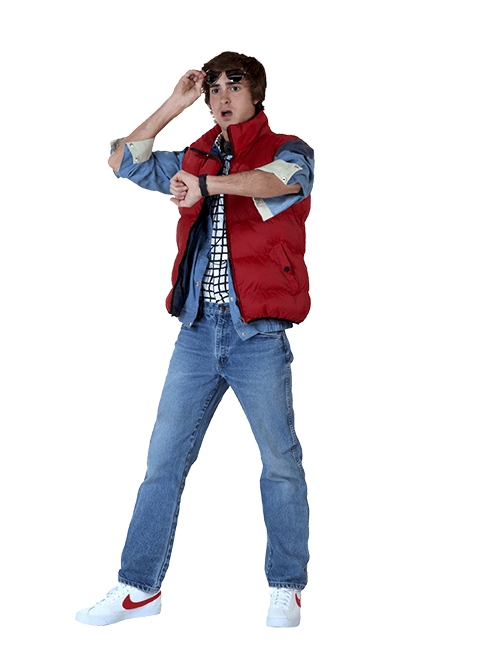 Beetlejuice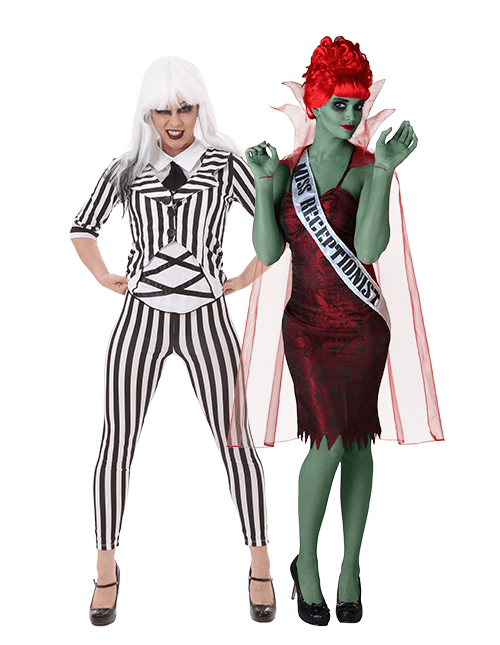 There's more to cosplay than simply dressing up in a costume. You don't just dress like your favorite character--you BECOME that character. Whether you're into anime like Sailor Moon, video games like Mario Bros., or classic cult movies like Back to the Future or Beetlejuice, your goal is an authentic portrayal. You need a great costume to start with (of course!), but there's more to it than that. You need to have the right accessories and props, too, and you need to practice your character's mannerisms. But you can also do a bit of gender-bending. Who says a girl can't be Beetlejuice or Mario? Or a guy can't be Princess Peach?
Adult Comic Con Costumes
Comic Con Costumes
Doctor Who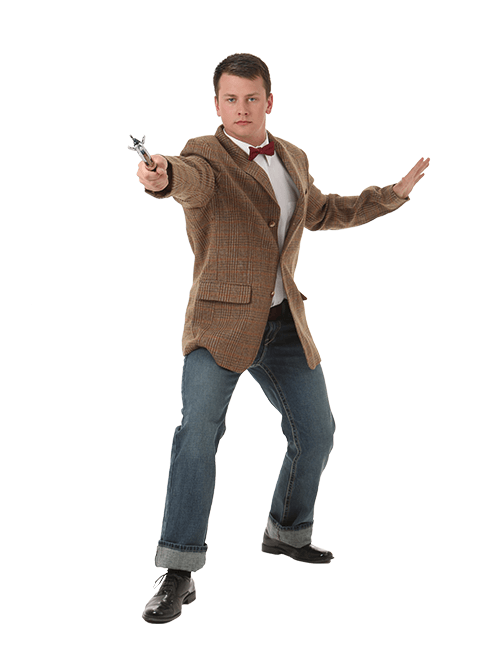 Evil Queen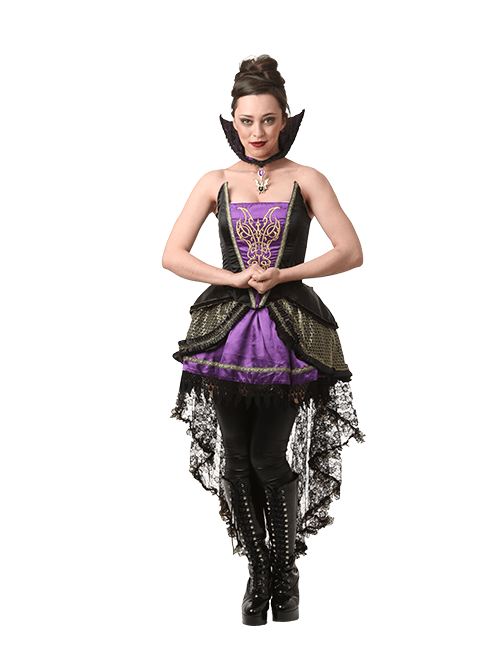 Chewbacca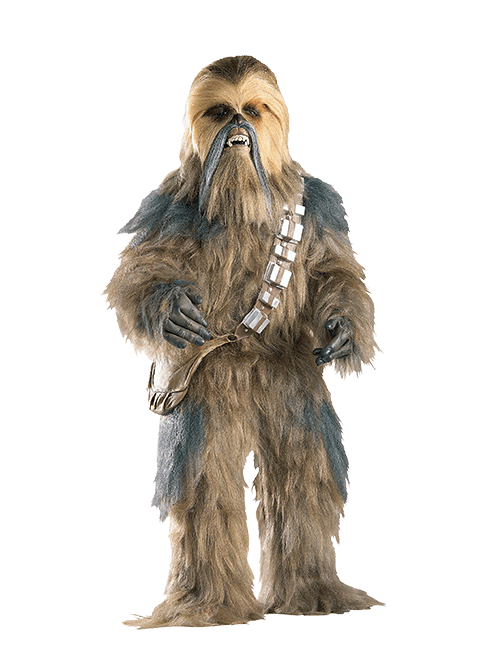 Jon Snow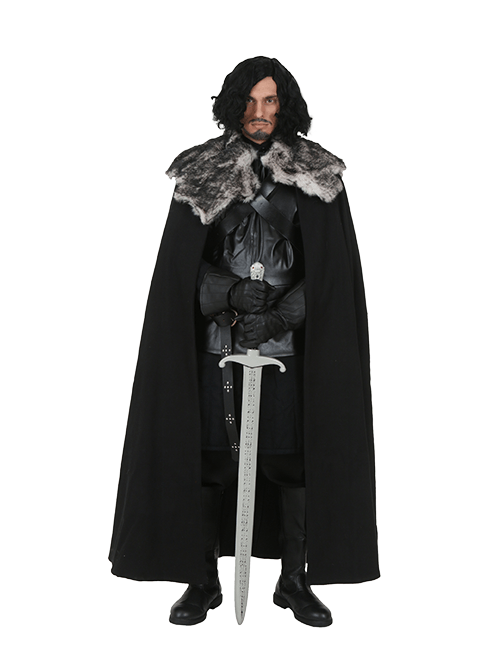 Half the fun of going to a Comic Con is in dressing up as your favorite character. And despite the name, most "comic cons" aren't strictly limited to comic books. They encompass TV shows, movies, and books, too! We can help you become a Time Lord, an Evil Queen, a Wookiee, or a member of the Night's Watch. Or just about any other character you want. We have theatrical-quality costumes and authentic replica props and accessories. After all, Doctor Who needs his sonic screwdriver, and Jon Snow needs Longclaw. We have everything you need for the ultimate Comic Con experience!