Simpsons Costumes
1 - 49 of 49
---
1 - 49 of 49
D'oh! Did you leave it until the last minute to pick out your costume and now your flustered because you don't know what to be? I think the goofy family of yellow people from Springfield can give you a clue on what to be for Halloween. The very dysfunctional, yet lovable, family is definitely cherished by many since it has broadcasted 539 episodes making it the title holder of the longest-running American primetime, scripted television series.
Needless to say, everyone will love your costume! Who could resist that skateboard-riding, trouble-causing, rule-breaking Bart Simpson? He's so cool he could send just about anyone into total Bartmania. So grab a costume and meet down at Moe's Tavern for a cold brew. Homer will be there with a beer in his hand and munching on a sprinkled pink donut with his buddies Barney Gumble and Carl Carlson.
Wait! You can't forget about that blue-haired, green-dress wearing wife of his, Marge Simpson! We sell both the costume and tall blue wig so you and your date can be the iconic Homer and Marge Simpson! Don't forget to check out our funny Duffman costumes too, for both men and women who are especially looking forward to a night of beer guzzling!

Simpsons Costumes
How to be Duffman
Ideas, Tips and Tricks
He's bold. He's brash. He's a corporate shill. He's Duffman! The legendary spokesperson of Duff Beer always shows up in Springfield when there's a new line of Duff products to push. You know... Duff Stout, Duff Light, Duff Blue, Duff Extra Cold, Lady Duff, and of course the new Duff Champagne, the beer of champagnes! Whether he's ready to wet the whistle of Homer and Barney or party with the bikini clad girls at Springfield Beach, you can bet his bronzed body will be there to yell, "Oh Yeah!" Check out these poses and quotes to get the most out of your Duffman experience. And remember—Duffman can never die, only the actors who play him!
How to pose for pictures in your Duffman costume
Duffman Poses
Duffman Gives People What They Want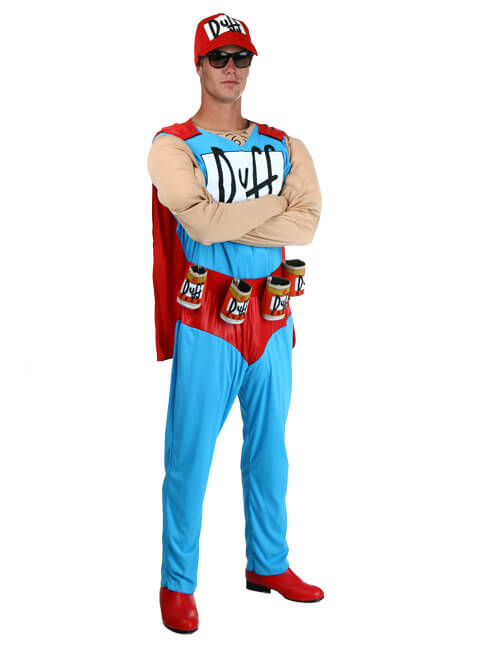 Duffman Is Here To Refill Your Beer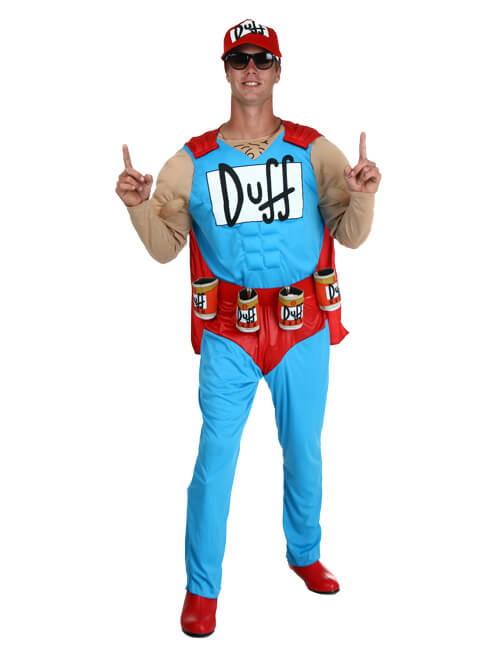 30 Bucks An Hour, Oh Yeah!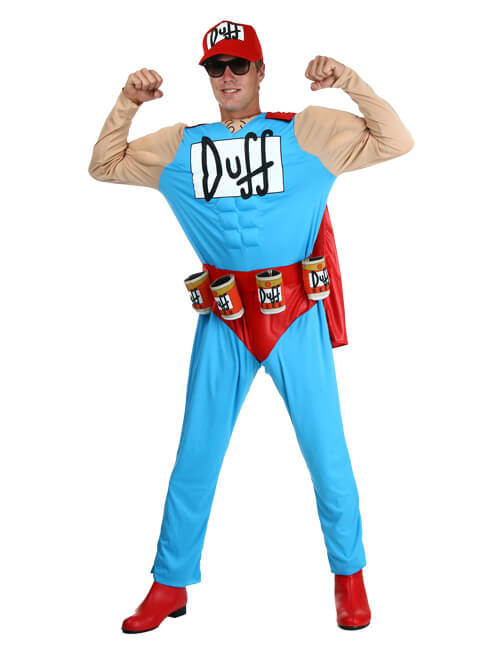 Duffman Is a Cautious Cat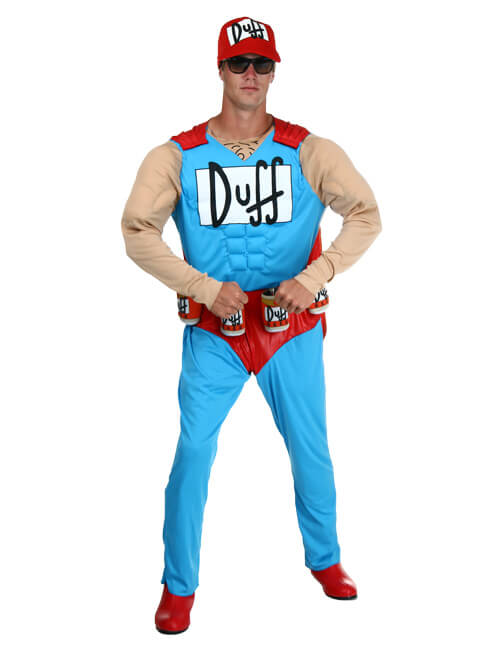 Whether you're flexing those muscles or are just letting everyone know that Duff Beer is #1, you're going to need some epic poses to get the point across. With our Duffman costume, muscles are included, so all you'll have to do is take your stance and get ready to be in a ton of hilarious Facebook photos. Fill up your Duff belt with your favorite canned beverage, and it's sure to be a great party. Oh Yeah!
Duffman Couples Costume Idea
Duffman Couples Costumes
Duffman and Duffwoman, Oh Yeah!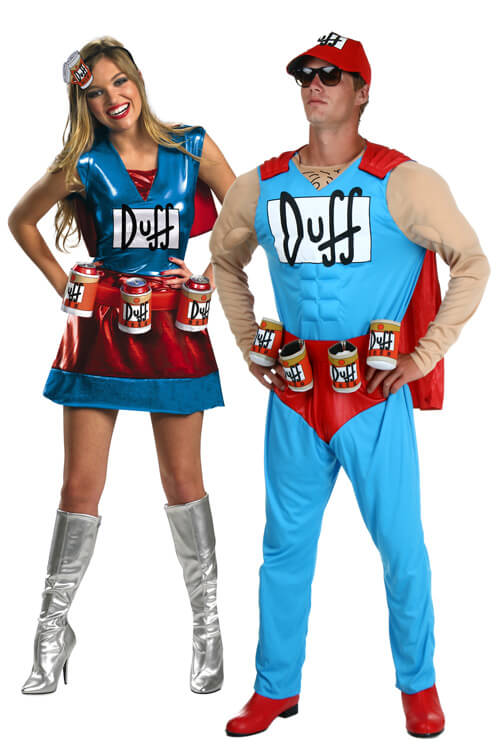 Are you ready for some Duff Love? We never meet Duffwoman on The Simpsons, but we have to assume that she's just as awesome as Duffman himself. Imagine yourself and your significant other as the ultimate corporate mascot couple. With sex appeal and the appetite for some serious partying, you'll both look great as you flex your muscles and fill the mouths of Springfield denizens with those delicious Duff suds.