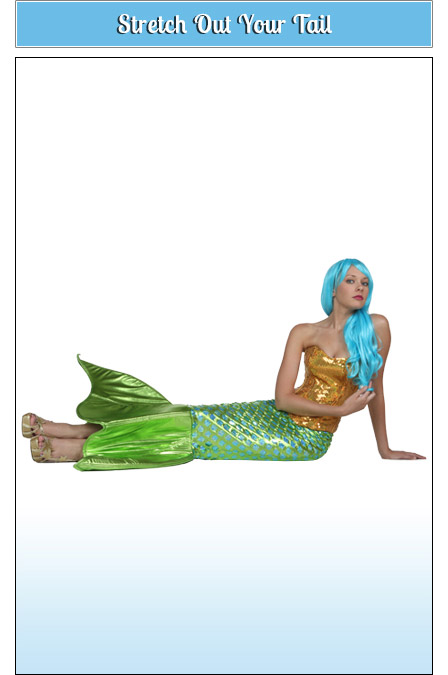 Put your tail on full display by sitting with your legs stretched out to the side. If your costume has a realistic tail like this one, you'll want to make sure everyone can see it in all its glittery glory.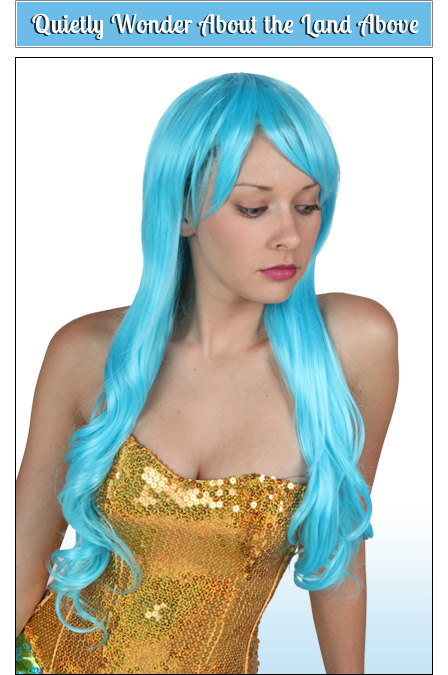 Mermaids are mysterious and we don't know a lot about them. Likewise, they probably spend a fair amount of time trying to imagine what the world is like on dry land. Spending some time thinking about their perspective will help you get into character.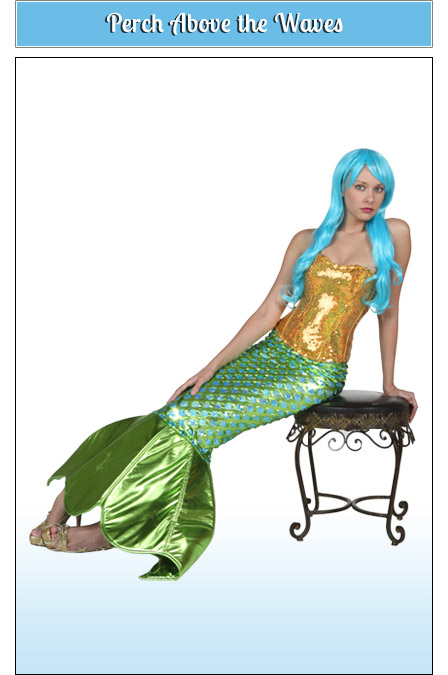 When not swimming around looking for fish and sunken treasures, mermaids do occasionally like to perch on the shore and enjoy some sun. This is another great pose for showing off your amazing tail.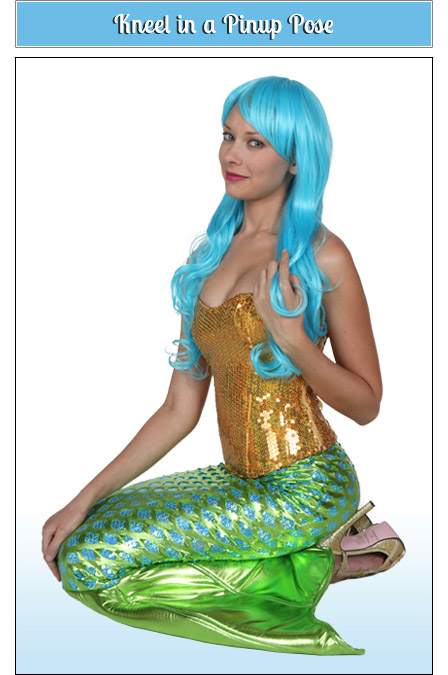 Another way to look alluring in your mermaid costume is to assume a pinup style pose. Smile sweetly and tuck your feet under you for a classic and sexy look.