Stormtrooper Costume
1 - 60 of 68
---
The imperial stormtroopers are the elite soldiers of the Galactic Empire. The first stormtroopers were clone troopers that survived the clone wars. Their armor is consists of white plastoid-composite body armor over sealed black gloves. Join the Galactic Empire in one of these officially licensed stormtroopers costume. We have adult and child Stormtrooper costumes, as well as the highly anticipated Supreme Edition Stormtrooper costume!

Stormtrooper Costumes
How to Be a Stormtrooper
Ideas, Tips & Tricks
So, you're ready to join the Galactic Empire in its quest to enforce law and order across the galaxy? Or maybe you just like the idea of wearing cool armor while holding a blaster rifle? Whatever your reason for attempting to join Vader's finest soldier, you're going to need a few tips to put yourself ahead of the rest! This guide will give help you be the best Stormtrooper you can be.
How to Pose for Pictures in Your Stormtrooper Costume
Stormtrooper Poses
Strategy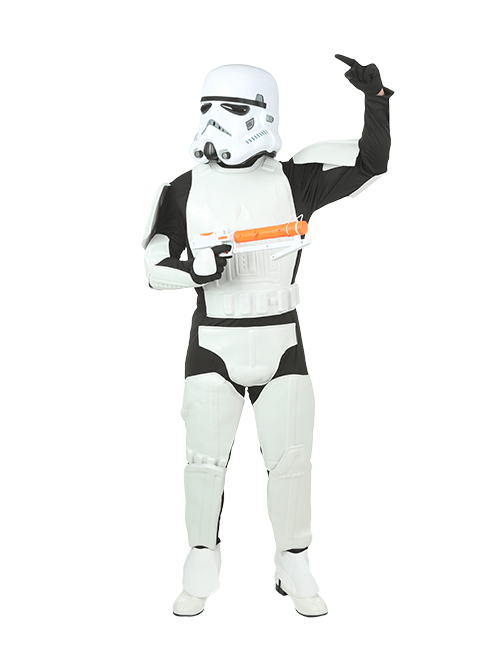 Lock and Load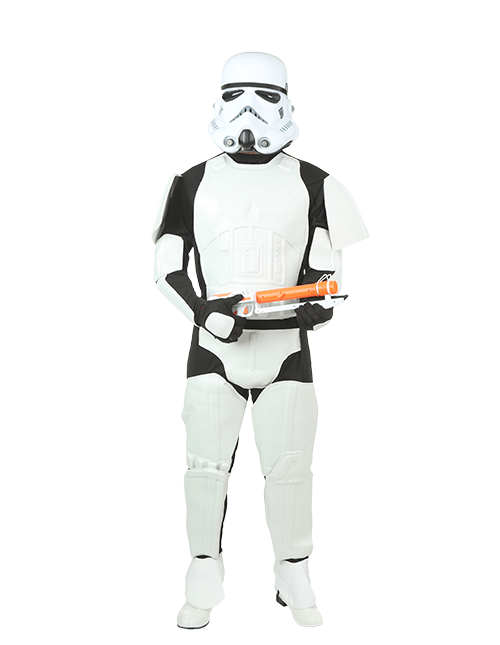 Take Aim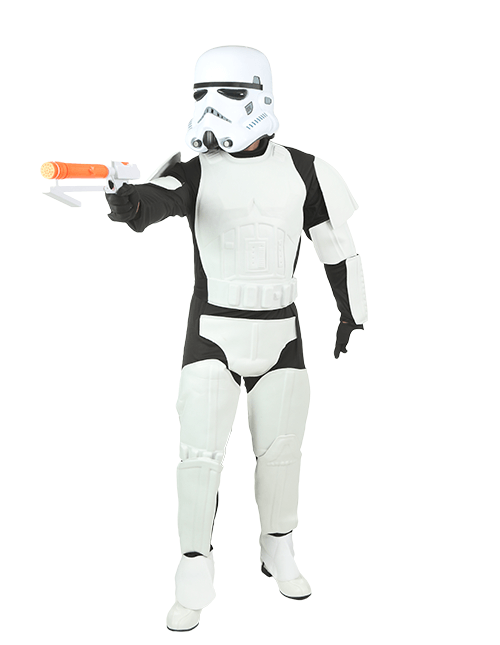 Vader's Victim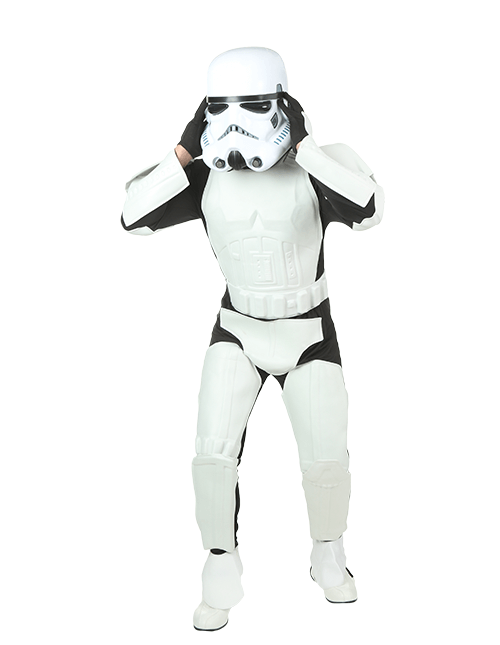 Moving up in the ranks is hard without the right look. If you just stand there like a goober, you'll stay a grunt and end up as bantha fodder. You need confidence. You need swagger. You need these posing tips! Just show pics of yourself posing in these classic trooper poses and you'll be on the road to a promotion in no time.
Couples Costumes to Pair With A Stormtrooper
Stormtrooper Couples Costumes
Stormtrooper and Princess Leia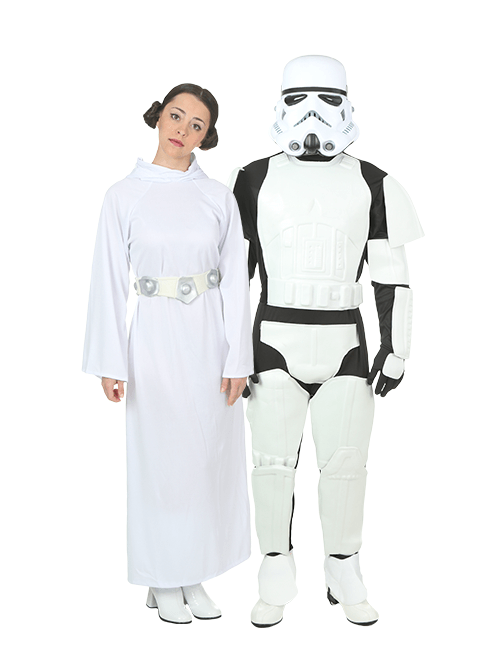 Stormtrooper Couple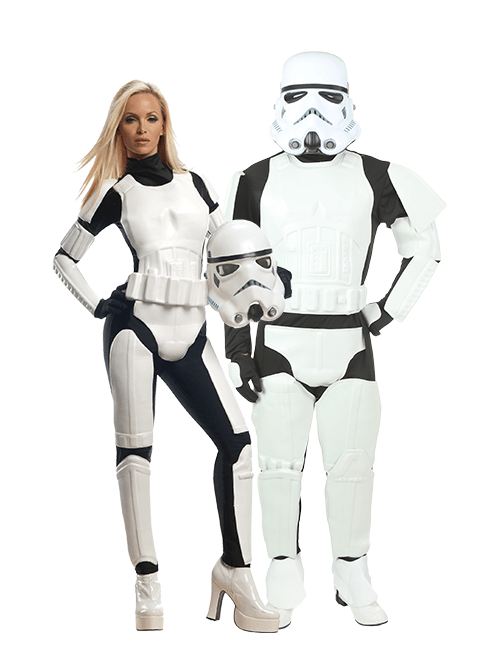 You rarely see a Stormtrooper by himself in the Star Wars movies. Why? Because the Empire uses overwhelming numbers to destroy their enemies! Of course, you can use this to your advantage when trying to find the perfect date. You can always team up with another trooper, but Princess Leia also makes a great date. Once you're done taking her out to dinner, you can turn her in to your commanding officer. You're sure to get a promotion for capturing such an important prisoner!