Star Wars Costumes
Star Wars Costumes
Ideas, Tips & Tricks
So you've decided to suit up for an adventure in a galaxy far, far away. But aside from the fact that you love Star Wars you probably don't even know where to begin! We are your source for best selection for Star Wars costumes on the web, so we've assembled a quick guide to give you a hint, nudge, or totally not so subtle push headfirst into your Star Wars adventure. Check out this illustrated guide to get your costume search started, because we're sure the force is strong with you...
Adult Imperial Character Costumes
Darth Vader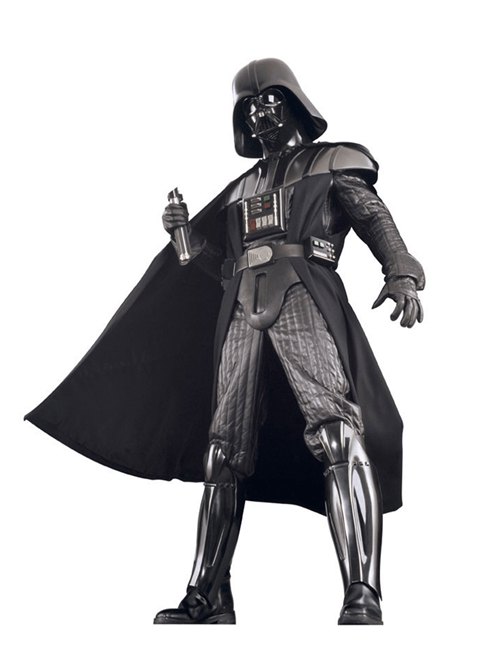 Stormtrooper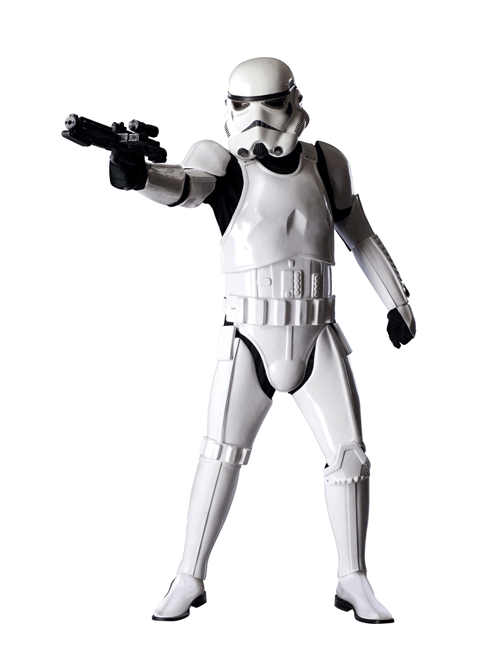 Imperial Guard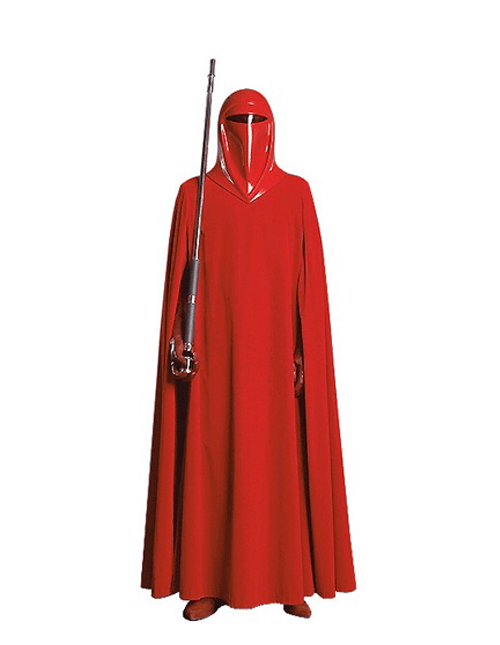 Boba Fett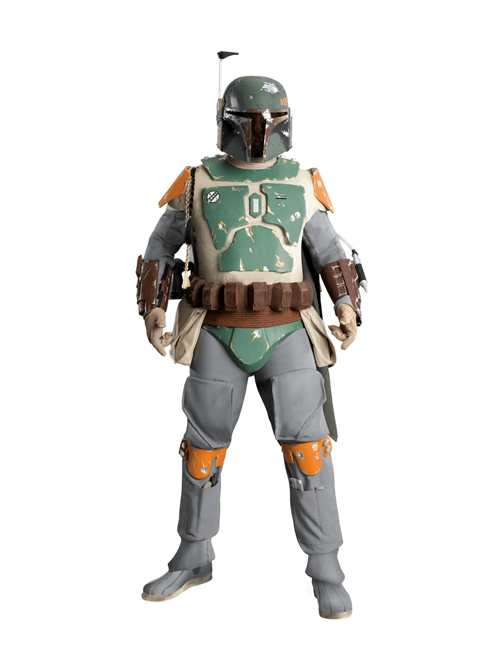 No ordinary Star Wars costume is going to work for you because you want your look to be authentic! Fortunately, we have a great selection of supreme costumes (that may or may not have arrived by intergalactic freighter...). These costumes have movie replica details, and with heavy duty materials and construction, you'll be ready to star in the next sequel. We particularly like the authentic villains with Boba Fett, a Stormtrooper or an Imperial Guardsman to lead the battle. But if you truly feel the power of the Dark Side, the ultimate villain Darth Vader is available in a fantastic authentic edition costume (if you think you've got what it takes to fill his boots).
Adult Rebel Character Costumes
Padme Amidala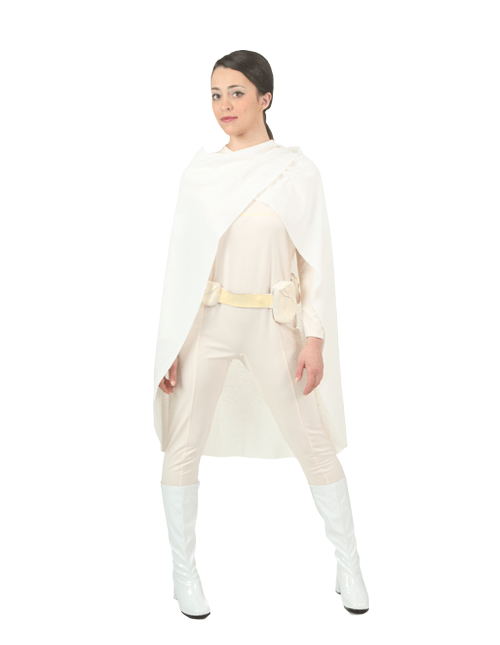 Anakin Skywalker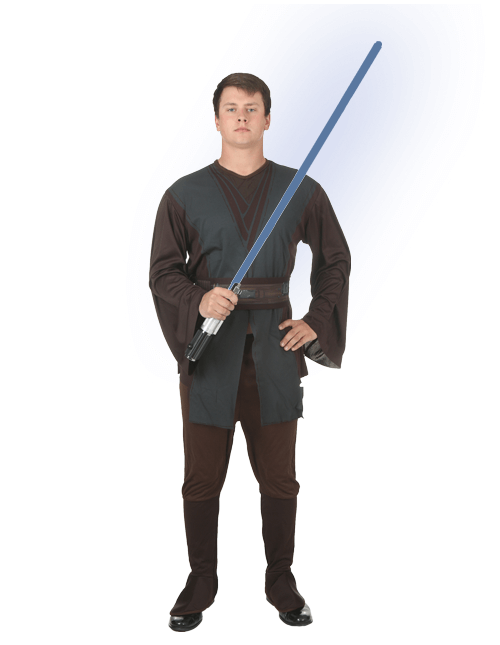 Princess Leia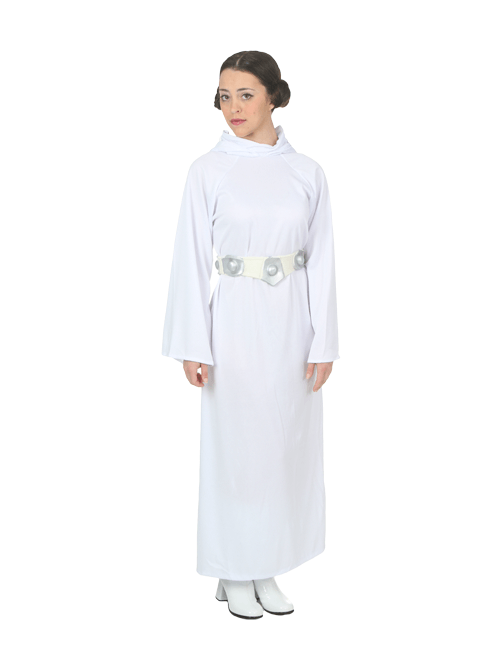 X-Wing Pilot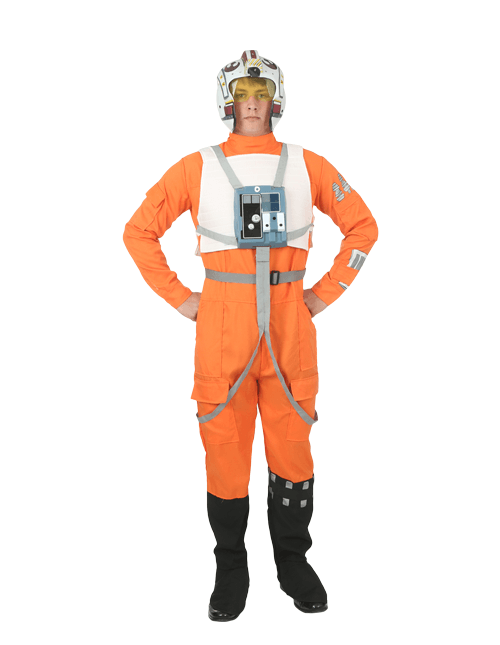 Star Wars fans know that the franchise isn't just for kids. Adults who either grew up with the series (or came around years later) can have just as much fun as children while in costume. The classic heroines of the original and prequel series, Princess Leia and Padme Amdiala are the perfect choices for women. For men, there's all kinds of Jedi Knights, Sith Lords and heroic Rebels to portray. Anakin is great choice for any guy, and we're sure every party could use an X-Wing pilot. You can be Luke, Wedge, or even a character of your own creation that didn't quite make it on screen!
Couples Costume Ideas to Pair With Your Star Wars Character
Princess Leia and Han Solo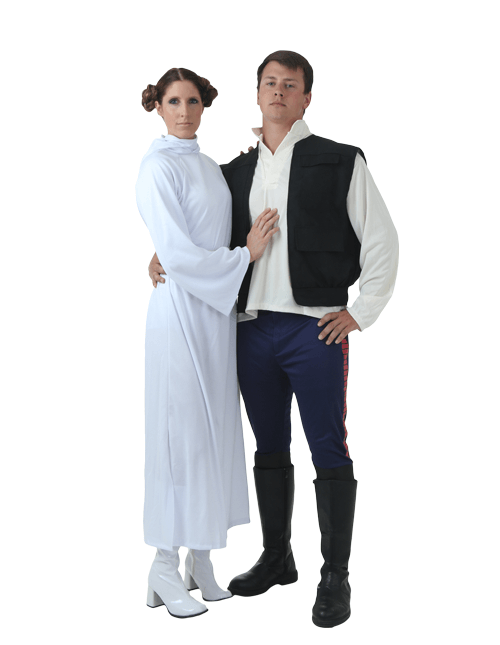 Padme and Anakin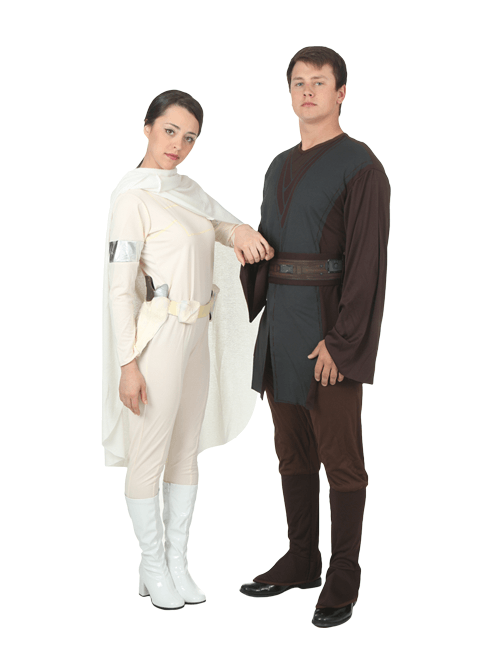 If you and your significant other have a yearning to team up as a pair of heroes, a Star Wars couple would be the perfect choice! Princess Leia and Han Solo are the original power couple from the Rebel Alliance, so when you tell him that you love him, he'll tell you that he knows. Padme and Anakin's love story was under wraps in Attack of the Clones and Revenge of the Sith, but there's no reason you can't show off a budding romance in these costumes. It makes the perfect costume combo for a young couple!
Clone Wars Costumes
Ahsoka Tano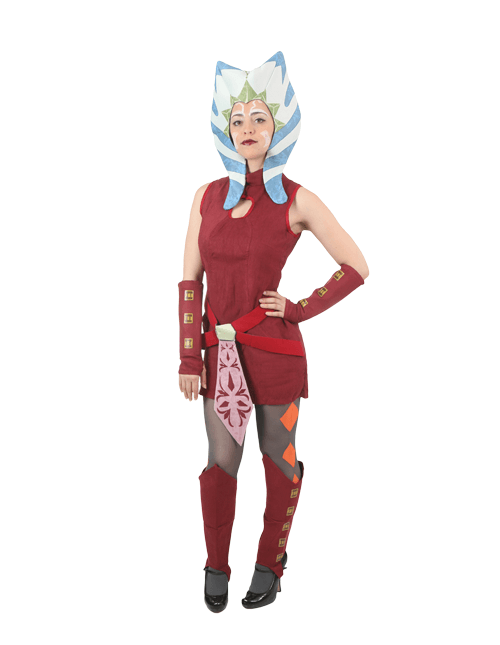 Pre Vizsla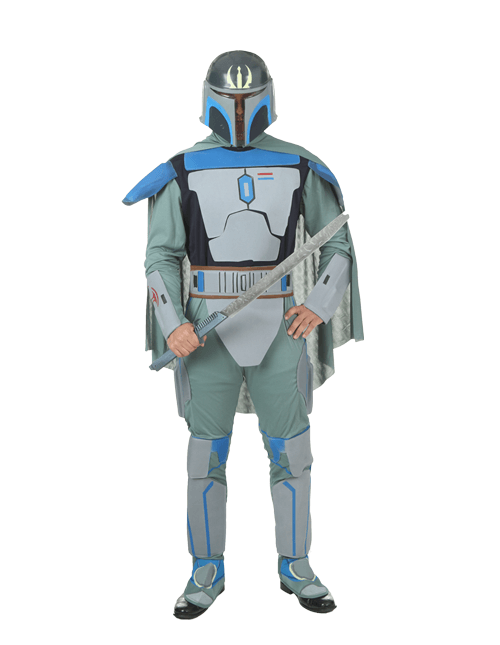 Savage Opress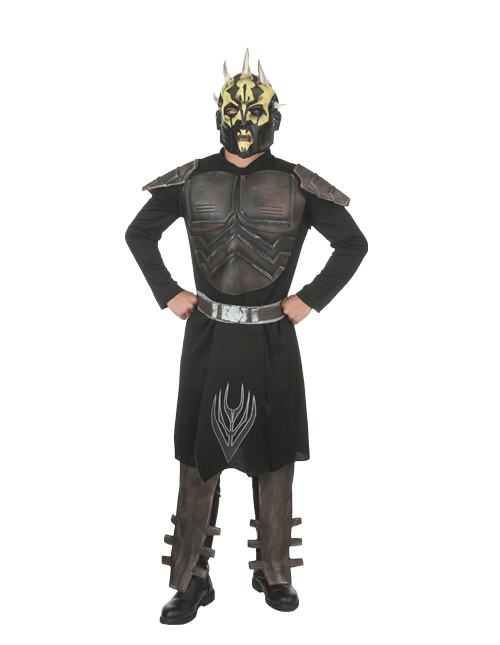 Asajj Ventress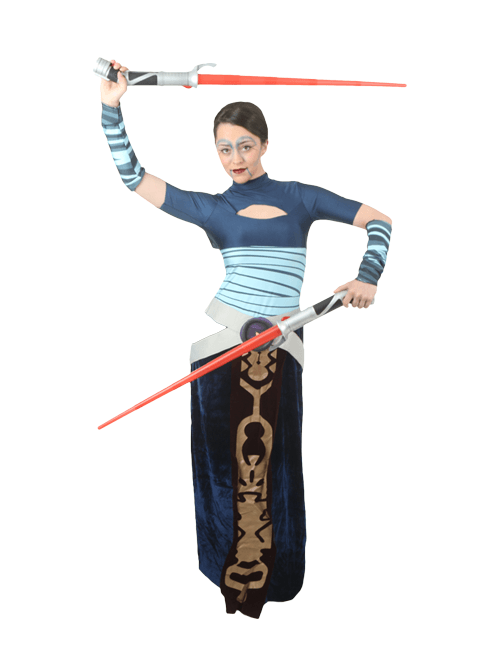 Clone Wars has been a staple of the Cartoon Network since 2008, and as we all found out after a few episodes—it's not just for kids, it's for real fans! You can go as some of your favorite Clone Wars characters with our licensed costumes. Ahsoka Tano would be the perfect choice for a party, who wouldn't want a spunky Padawan to hang out with? Pre Vizla and Savage Opress are some of the best villains of the series, and these masked costumes will let you carry out your evil plans! For women, Asajj Ventress would be the perfect villain to portray, and her exotic and fun look and will really round out your Star Wars group.