Spider-Man Halloween Costumes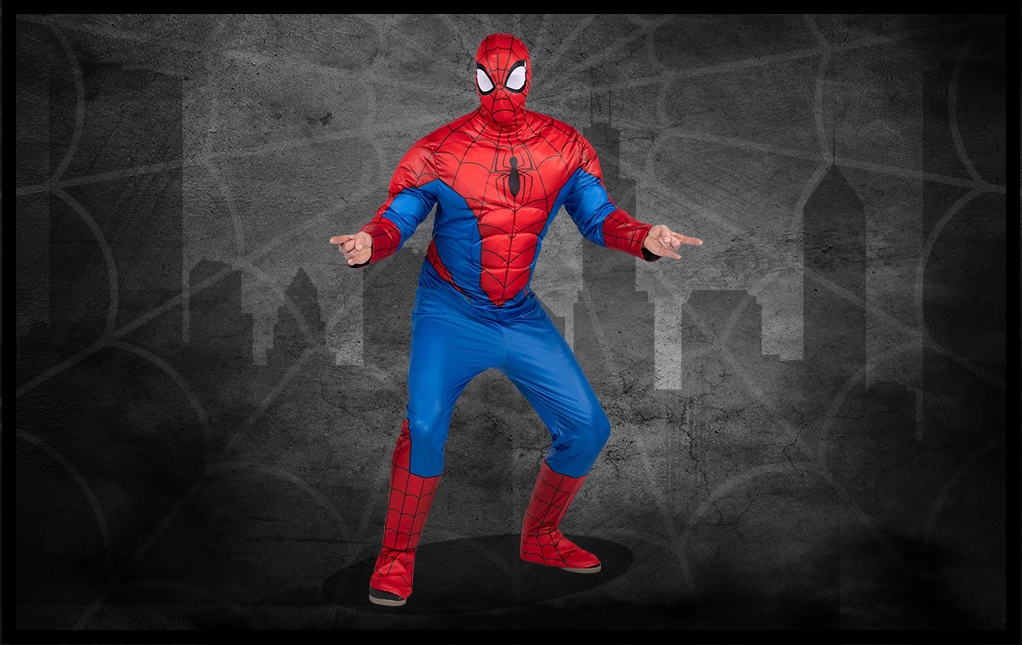 Spider-Man is not only a legend but a Halloween costume staple. What is more fun than wearing colorful tights and pretending to swing around from building to building—all while amassing candy? Peter Parker is just a normal person who stands up for what is right. His Uncle Ben taught him this.
He also taught him that you go all out when you want to have fun. We know you will do just that with a Miles Morales Costume or even a Spider-Man Dog Costume (we have those, too)! Make sure you take the Parker's lead and check out our Spider-Man Halloween Costumes.
Spider-Woman Costumes
Spider-Woman has a unique history. Her parents were ex-Shield/Hydra spies who inadvertently turned their daughter Jessica into a full-fledged superhero. She has venom blasts and even can emit pheromones that can affect her prey in various ways. That would be a pretty cool ability at parties. Be the coolest spider gal around and pick up this Spider-Woman Costume.