Spider-Man Costumes for Kids
Spider-Man is a phenomenal role model for children. He eats all of his vegetables, walks the elderly across the street, oh, and saves New York City weekly from threats. From stopping gangsters to kicking out sinister aliens, our Spider-Man Costumes for Kids is a great way to emulate the wall-crawler.
Oh, did we forget to mention that Spider-Man started his hero career as a kid? Can you imagine juggling high school, spider powers, and puberty all at the same time? We really should give Spider-Man more credit. If you want to start your young one on their hero journey, you must ensure they are dressed for the part with our Spider-Man Costumes for Kids.
Spider-Man Miles Morales Costumes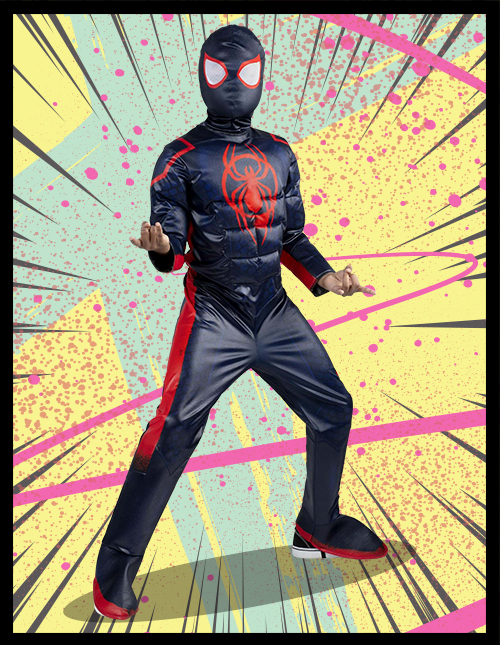 Miles Morales has untaken the role of the youngest Spider-person on the block. Even though he's green, he has been through his fair share of trials and tribulations. Like Peter, he designed his own Spider-suit once he decided to talk up the mantle. Miles was also the breakout star in Spider-Man: Into the Spider-Verse. If your young one wants to dress fresh like Miles, make sure they do it with this Spider-Man Miles Morales Costume.
Spider-Man Costume Kids' Outfits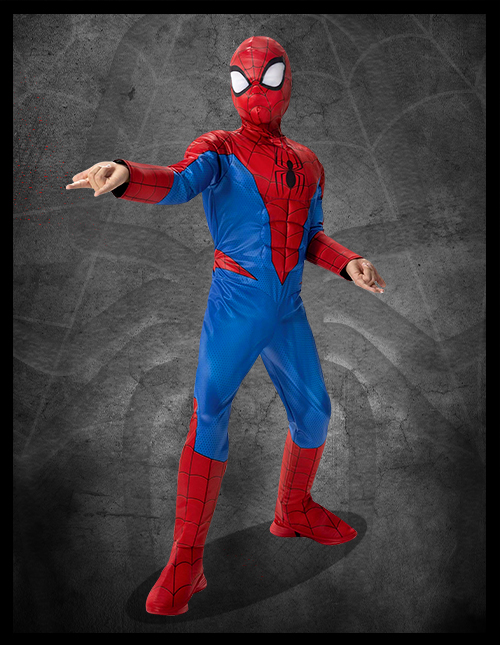 Spider-Man has been on many adventures through the multiverse (or Spider-Verse if you will). If your kids have an active imagination, this Spider-Man Costume Kids' Outfit is a great way for them to work out some of that funky/creative energy. Make sure your kid has a multiverse of a good time (yeah, yeah), and check out this Spider-Man Costume Kids' Outfit.
Toddler Spider-Man Costumes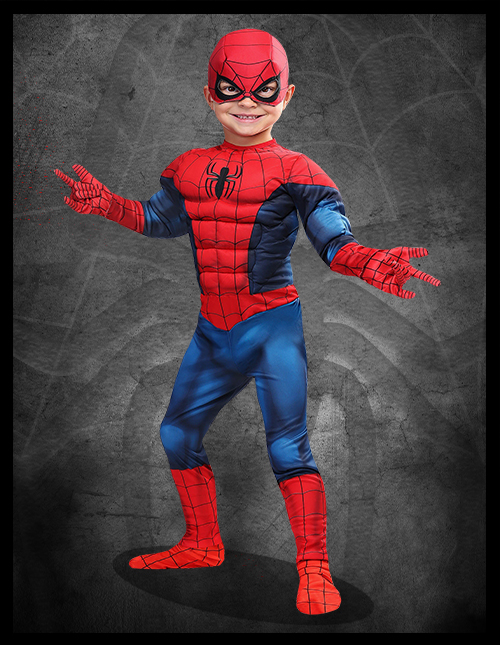 Toddlers are like sponges. They soak up every bit of information around them, whether you want them to or not. Check out this Toddler Spider-Man Costume to ensure your big bundle of joy takes in the best of information. You will be the most heroic Halloween family on the street as you strut your stuff in matching outfits!
Marvel Spider-Man Costumes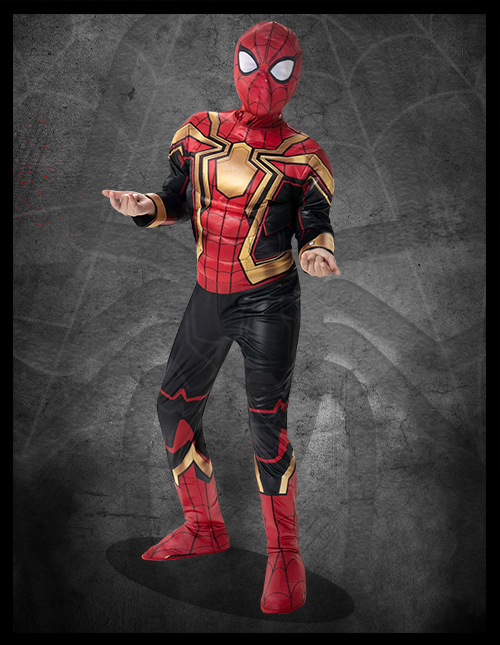 When wearing a Marvel Spider-Man Costume, it's hard not to feel empowered. No, it would be best if you didn't try swinging from building to building, but you could maybe do some charity work. Yes, you may stand out, but what's better than helping out your fellow human in a sweet costume? Make your subsequent volunteer work something to remember with this Marvel Spider-Man Costume.