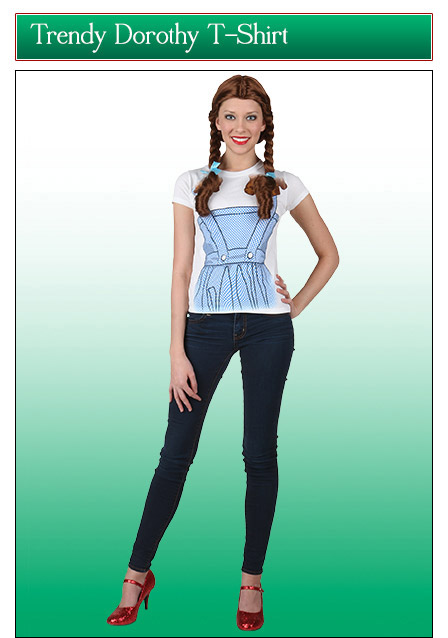 Dorothy can be stylish in a dress or a pair of tight, dark jeans. Keep it casual, yet trendy, by pairing your favorite pair of jeans with a costume tee and some red heels. This cute outfit will make skipping arm in arm with your Oz friends a whole lot easier!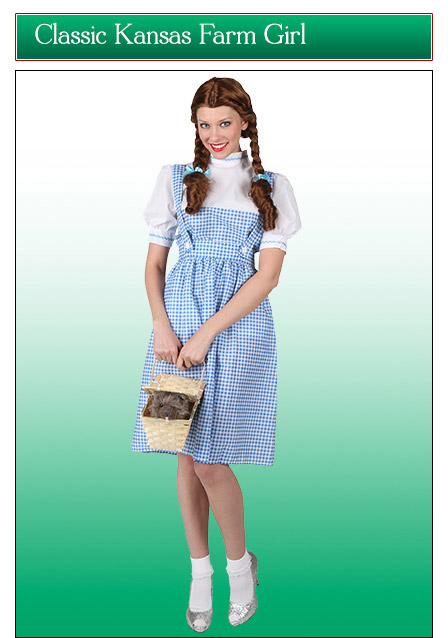 You can never go wrong with the classic option! Everyone always recognizes the signature blue gingham dress, twin braids, and a wicker basket with little dog inside. There will be no need to answer the question, 'who are you supposed to be?' when you choose this perfect storybook look!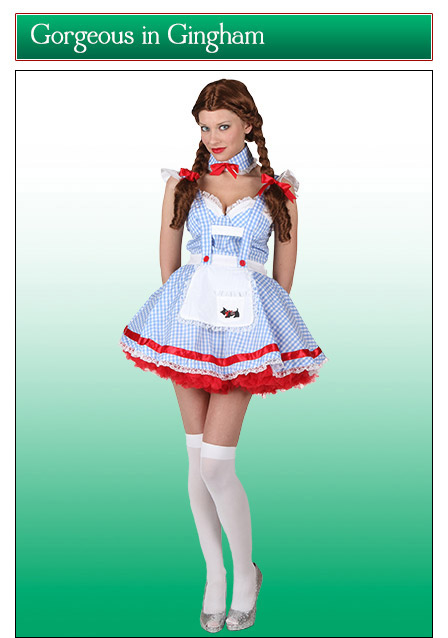 There's no denying that gingham always looks great, but when you add adorable red trim and an apron outlined with lace, the gingham becomes gorgeous. The attached button suspenders, separate collar, and ruffled sleeves makes it look like she is about to go yodeling in the Swiss Alps.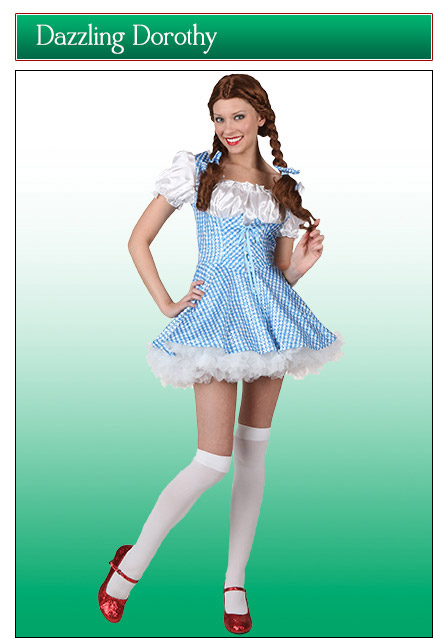 Oz is a colorful world with a yellow brick, a field of bright red poppies, and a horse that changes color. What if Oz was not only vividly colorful but also sprinkled with glitter? Glam up the gingham by adding some glitter to your Dorothy dress! The sequined dress and sparkly shoes will make for a dazzling combination!