Minecraft Costumes
Results: 1 - 11 of

11
Search for diamonds, create buildings and digital art and watch out for Creepers! If you can't get enough of playing Minecraft online, then you'll want the perfect Minecraft costume to bring your favorite character to life for Halloween! We have a Creeper mask that resembles one of the hostile mobs that attacks players and explodes. We also have a Steve head so that you can become the main player. Don't let the game end just because you were forced to walk away from your computer!
MEDIA /
Minecraft Costumes

Real life can't be like Minecraft. The real world just has too many pixels...or does it? Wait, yes, it does, but with Minecraft accessories it's sometimes hard to believe life isn't a video game. Masks, hoodies and all kinds of other trinkets from the game can make you feel a little bit better about being stuck as an unpixelated person.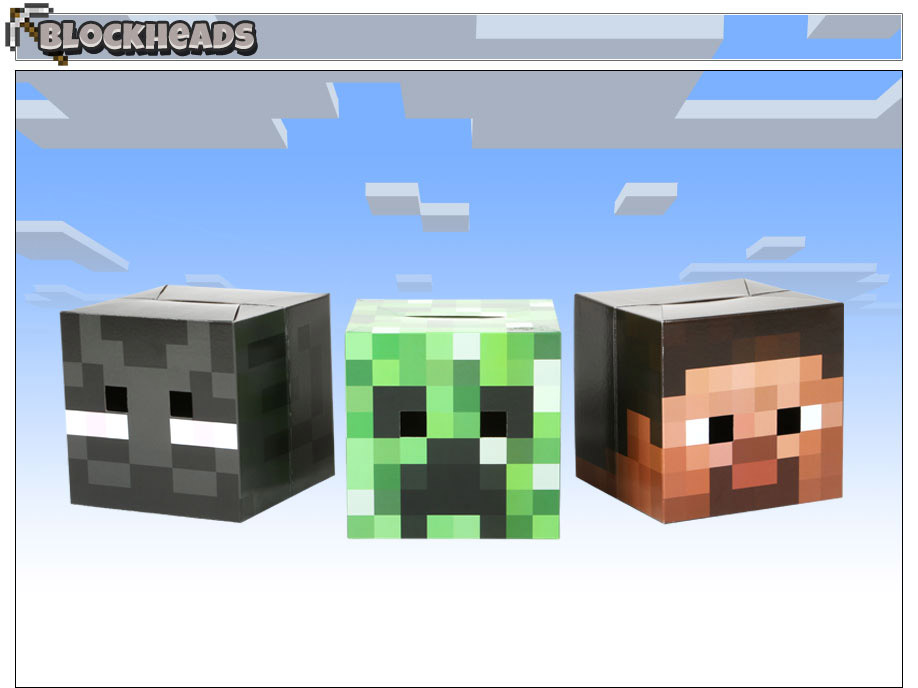 That perfect shape! Those perfect pixels! It can only be one of the various characters from Minecraft! If only we could all just be born with perfectly square heads, like in the video game. Until that happens, we'll all just have to settle for wearing masks modeled after Enderman, Creepers and Steve.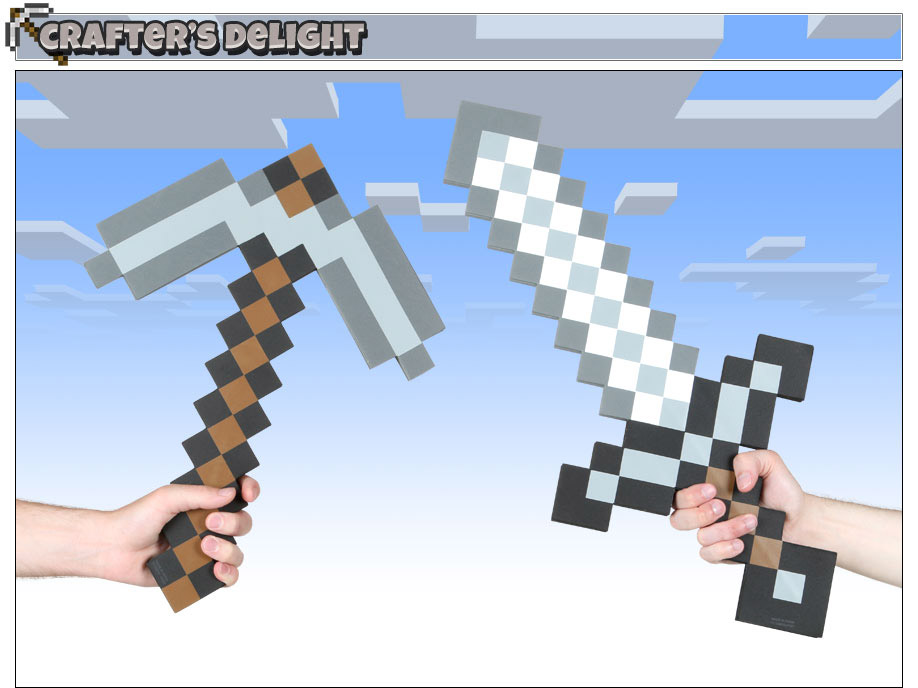 Walking around barehanded is just asking for trouble. What happens when a chicken jockey comes from out of nowhere? Your bare hands aren't going to do a whole lot against one of those guys. And we're pretty sure you can't get any diamonds without a pickaxe (unless you've figured out how to cheat). Both of these accessories are designed to keep you armed for whatever crazy stuff happens.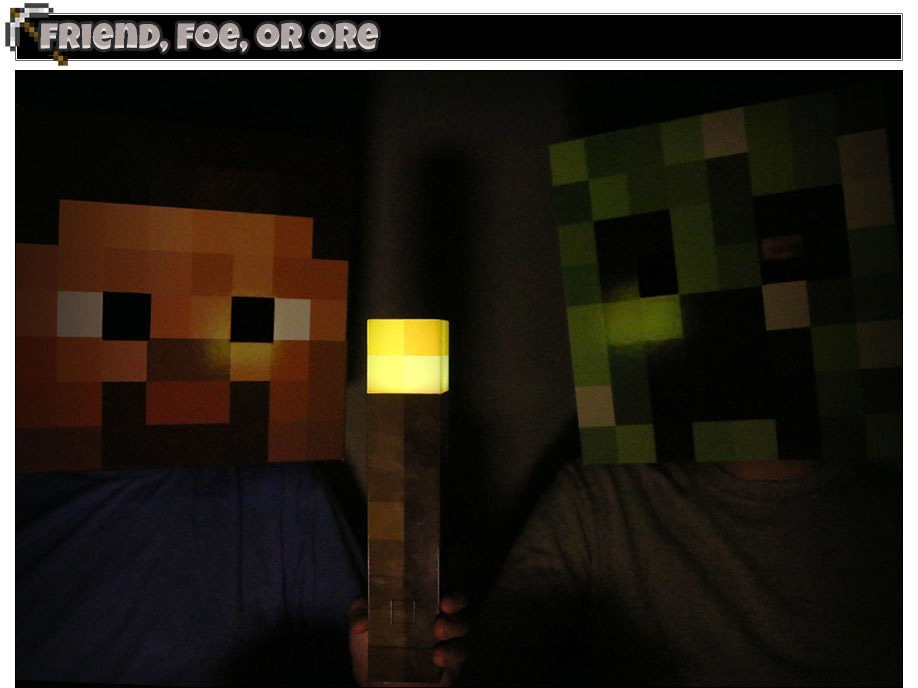 Where would anyone in the world of Minecraft be without the precious gift of light? It's hard enough trying to fend off zombies and creepers once the light level hits 7, but do you even want to know what happens when light hits less than 3? Probably not. That's why Steve always keeps a torch on hand. You might want to too...unless you like extra visits by otherworldly creatures!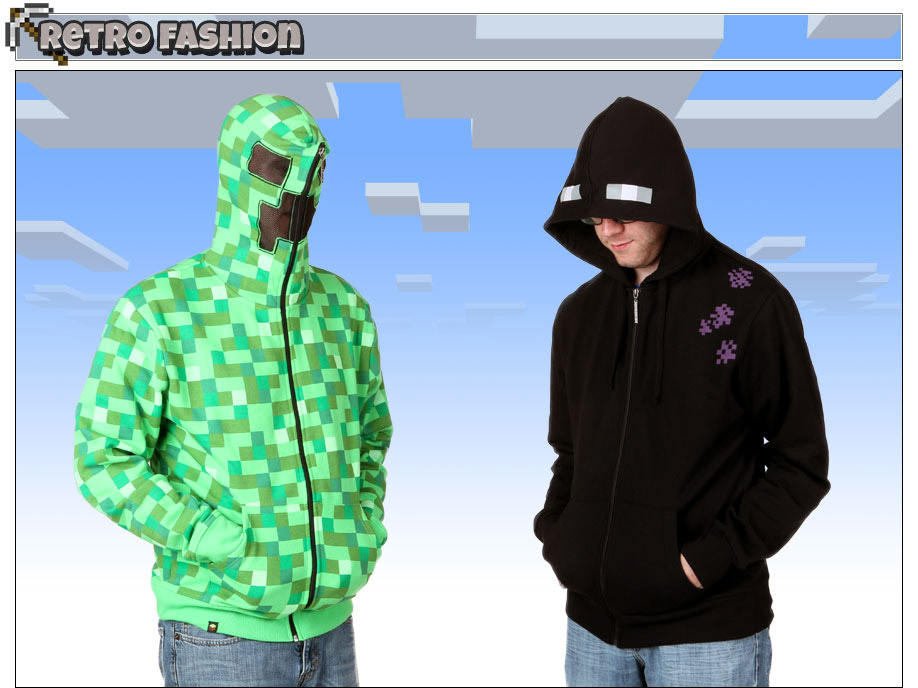 These two guys are totally up to no good. When there's just a creeper or an Enderman wandering around it's bad enough, but when they've teamed up, that's when you've got some serious trouble on your hands. What kind of Minecraft hi-jinks are these two up to? It probably doesn't involve any cats, but maybe you can find out by wearing one of these hoodies, based on the troublemaking mobs.