Batgirl Costumes
1 - 46 of 46
---
1 - 46 of 46
Barbara Gordon was the best-known characters to assume Batgirl's mantle, but she wasn't the only one. And the classic Batgirl image is of Yvonne Craig playing the role in the 1960s Batman TV series. But she's more than just another pretty face. She's also smart and resourceful.
Batgirl is a cultural icon who has bolstered the image of librarians, disabled persons, and women in general. She made her debut as a feminine copycat of Batman, but soon made her own mark on the DC Comics universe.
You or your daughter can become Batgirl in one of our costumes. They come in sizes from toddler through women's plus. The women's costumes come in sexy and revealing versions and also form-fitting full-coverage jumpsuits.
You can show Gotham City just what you're made of!

Batgirl Costumes
How to Be Batgirl
Ideas, Tips & Tricks
Babs Gordon is one tough girl! She can fight a couple of rounds with Two-Face, stop any one of Riddler's schemes and lock up any thug causing trouble. You might think getting into character as Batgirl might be tough too, but after some of our tips and ideas on how to be like Batgirl, you might just feel like you can take on the Joker solo!
How to Pose for Pictures in Your Batgirl Costume
Batgirl Poses
"Batarangs Aren't Just For Boys"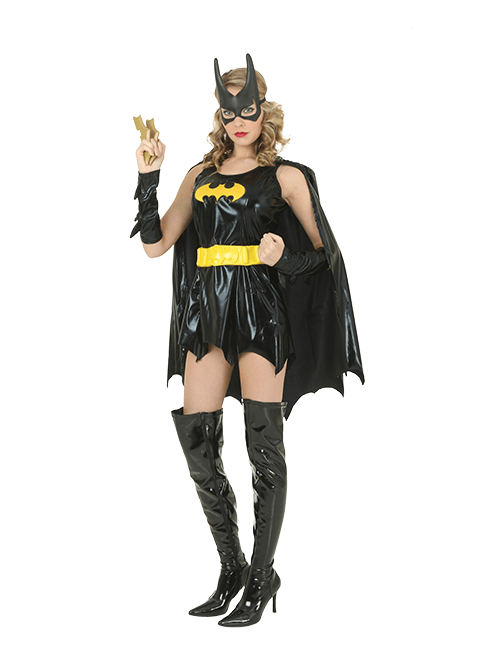 "Stand Strong"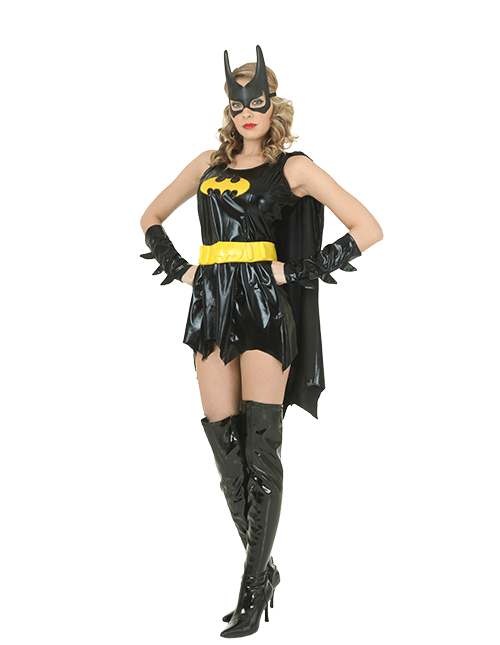 "Intimidate Them"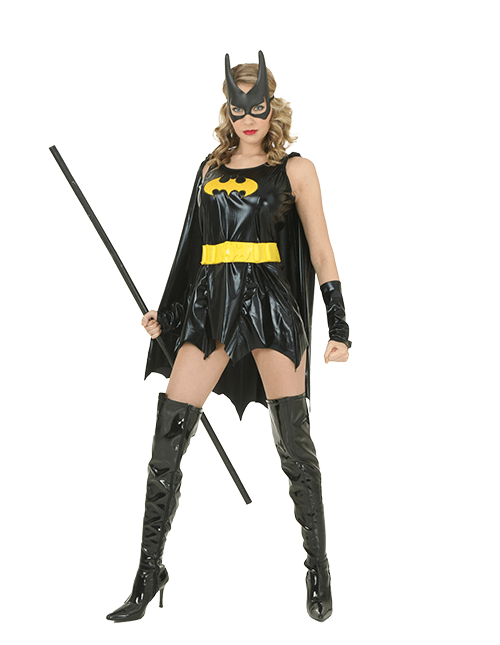 "Super Cape"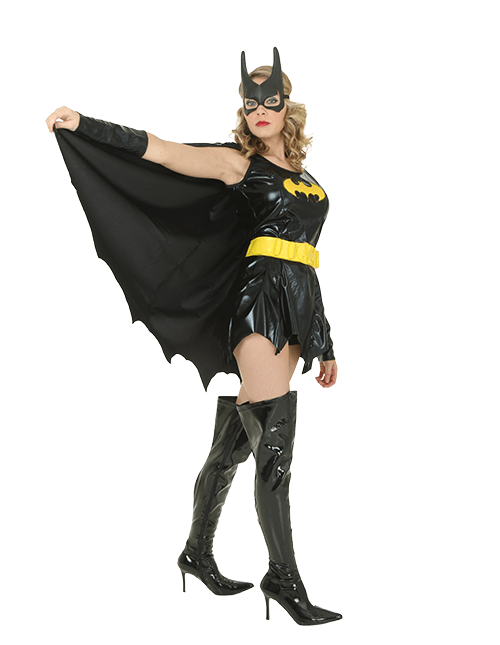 Want to strike the fear of justice into the bad guys? Then you'd better have a good pose ready! Nothing makes a thugs, villains and all around shady characters shake in their boots like one of these classic superhero poses. From cape moves, to intimidating stances, all you have to do to whip a villain into shape is show off one of these poses. (They also make a pretty good pic to share with your friends)!
Couples Costumes to Pair with Batgirl
Batgirl Couples Costumes
Batman and Batgirl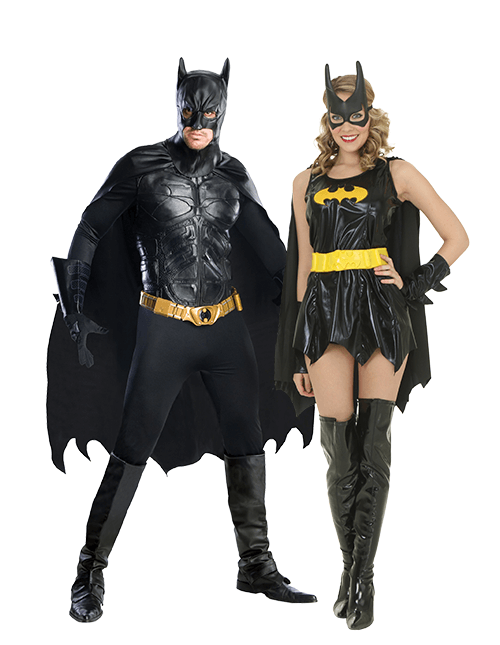 Robin and Batgirl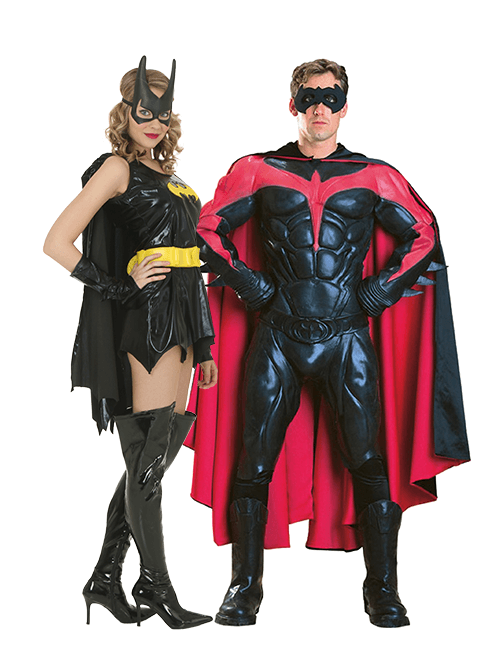 Danger lurks around every corner in Gotham City, so it's always best to bring a buddy...or maybe even a date. Batman is a great choice as a crime fighting teammate, but if you like a little romance in your crime fighting, the best choice is Dick Grayson (the original Robin and later Nightwing). The two have had an on-again-off-again relationship for years. (They do look cute together, don't they)? Either way, you'll be glad to have another hero watching your back when you head out for the night!