It's no secret that us ladies like to dress a little scandalously from time to time. It's exciting when an occasion calls for us to pull out our flashy fishnet stockings and sky-high stiletto heels. Sure, we love wearing our sweatpants, too, but there's nothing like getting dressed to the nines and venturing out for a lavish evening with friends. Make a sexy costume your go-to wardrobe staple the next time an appropriate event arises. The party's theme makes no difference because you'll find the perfect racy ensemble for any occasion. Just peruse our sexy costumes for women and men to find one that's right for you!
Sexy Halloween Costumes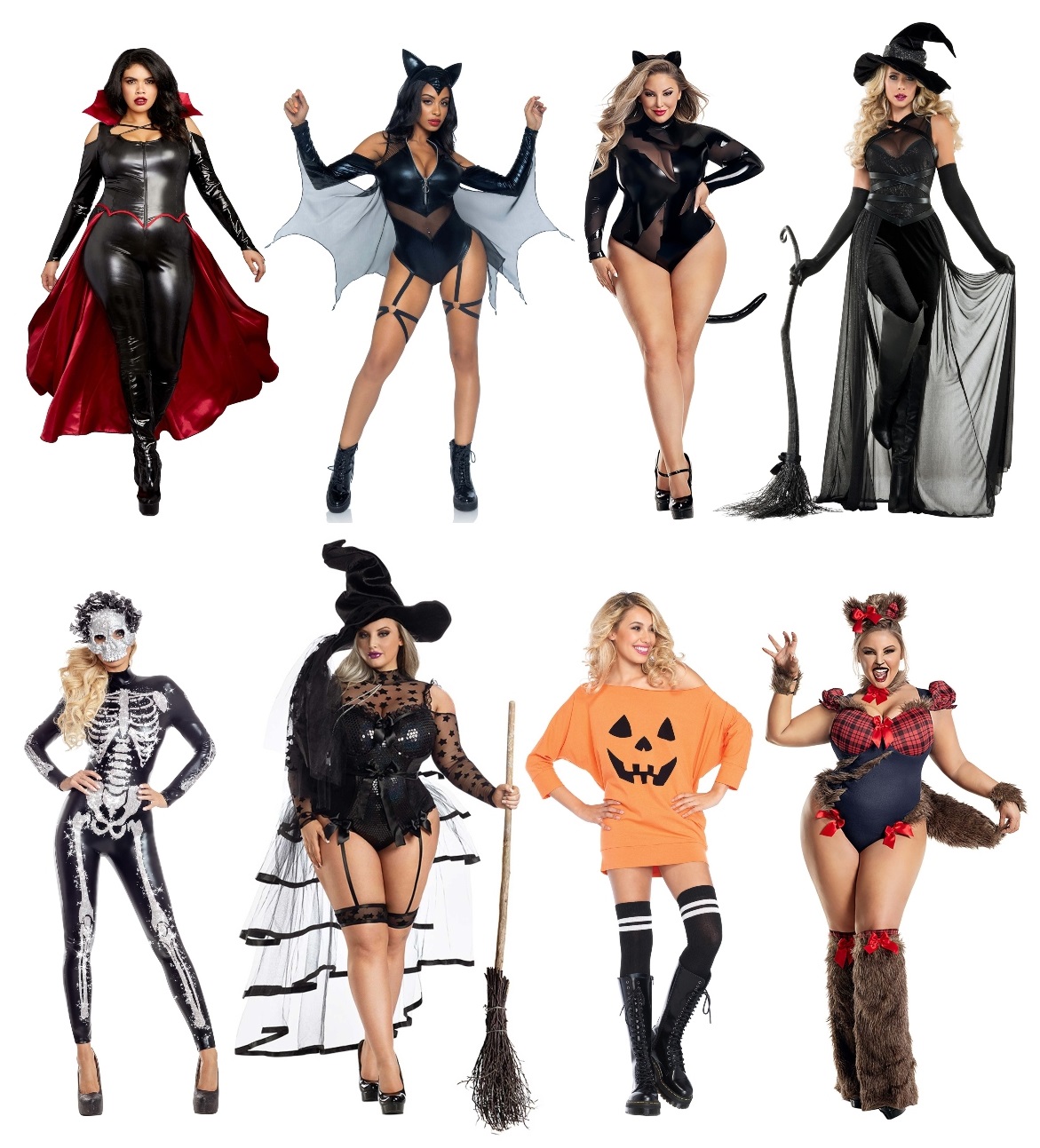 You know the drill—when you're looking for a classic Halloween costume, you choose a witch, black cat, vampire, or another one of our favorites. Now some people would find these picks boring or perhaps a little overdone. Why not spice it up with a sexy Halloween costume? Party guests will be enchanted when spotting you in your plus-size sexy witch costume, and you can feel positively bad to the bone in a sparkling glam skeleton suit. Anyone that thinks spooky can't be sexy will be eating their own words this Halloween!
Sexy Pirate Costumes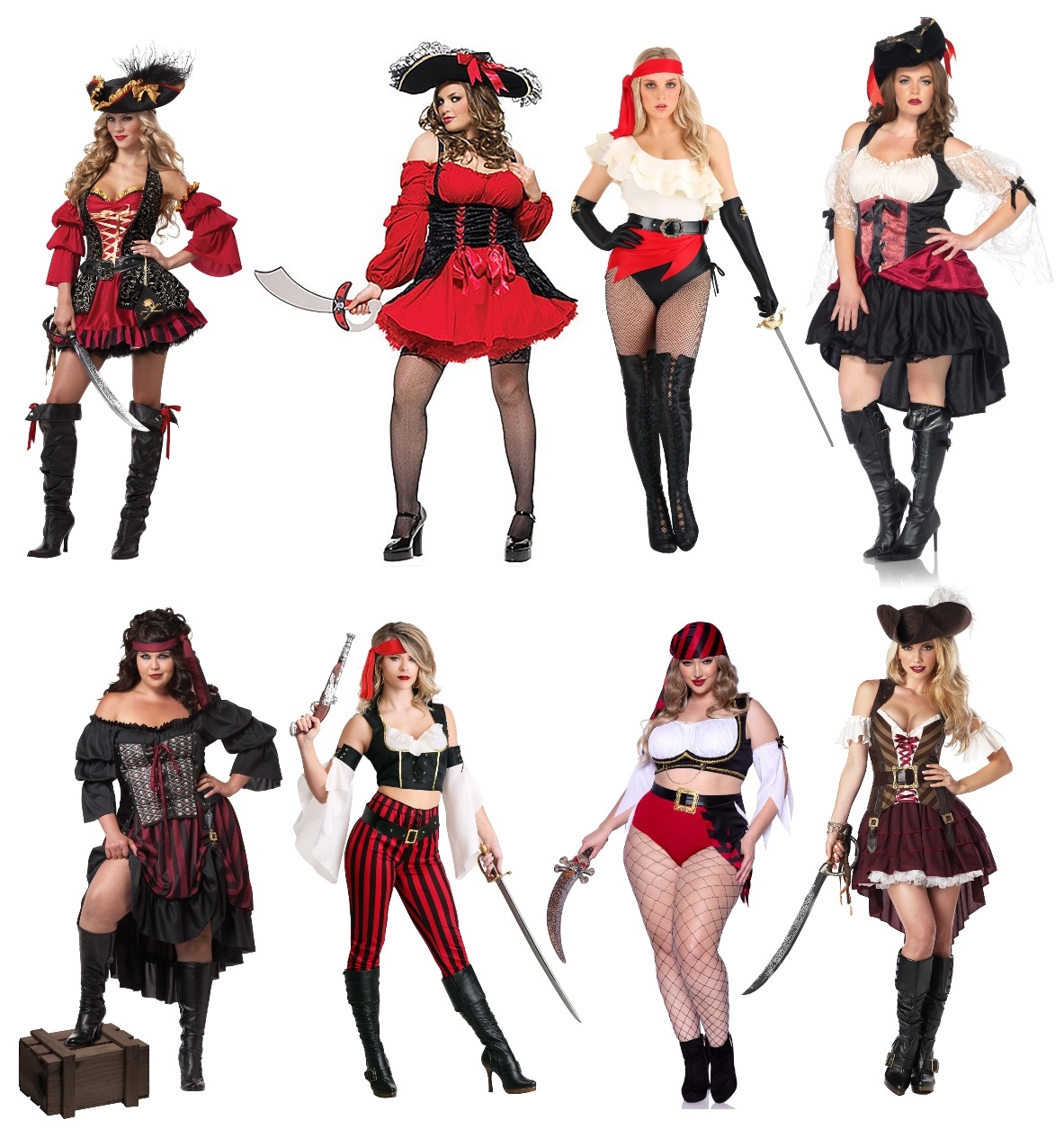 Pretty privateers and buxom buccaneers, ahoy! You'll feel ravishing in these ruffly pirate costumes for women. Is there any better excuse to bring out your cute heeled boots and some fishnet stockings? (The answer is obviously no.) Add prop weapons like pistols and swords, and you're ready to slay. All that's left to do is hit the snack bar and maybe get a little rum!
Sexy Star Wars Costumes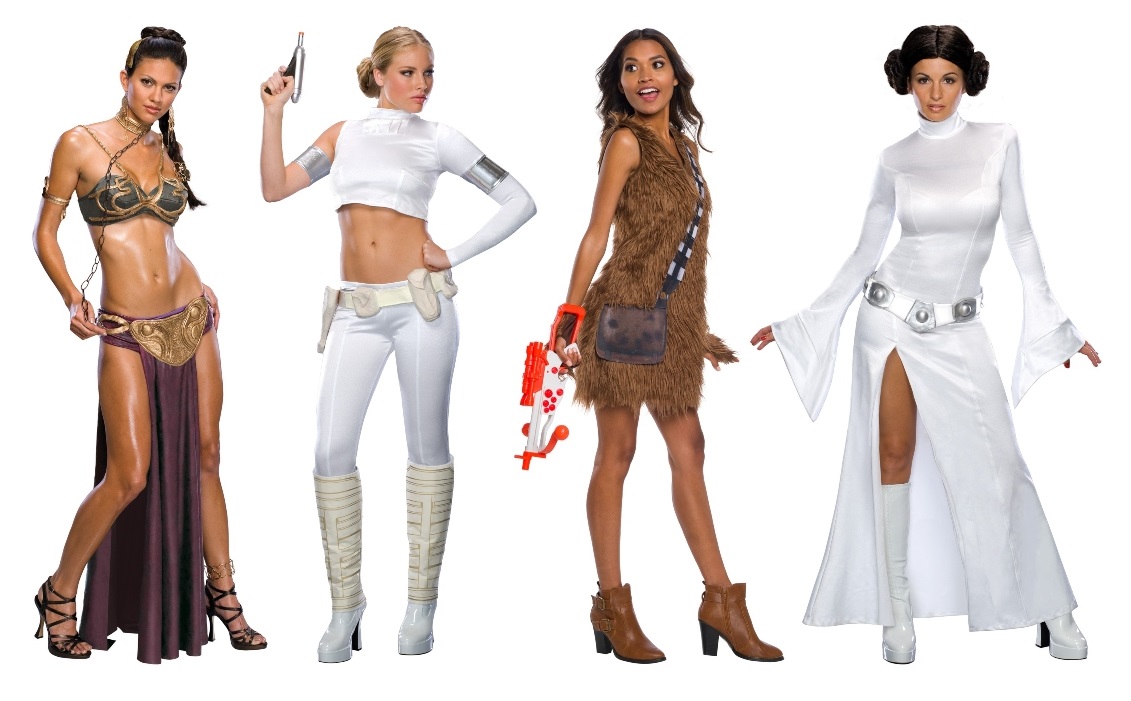 When someone mentions sexy Star Wars costumes, the slave Leia costume almost immediately comes to mind. But, there are more options if that's showing a little more than you're comfortable with. (And they're still sexy!) Look like Padmé Amidala in the Geonosis arena, or be a bit cheeky with a furry Chewbacca min-dress. Of course, we couldn't forget the space buns, hun. This form-fitting Leia dress is a sexy twist on the classic white dress with a high slit on the side for some extra pizzazz. Whether you're attending a Halloween party or a comics convention, you're sure to turn a few heads.
Sexy Superhero Costumes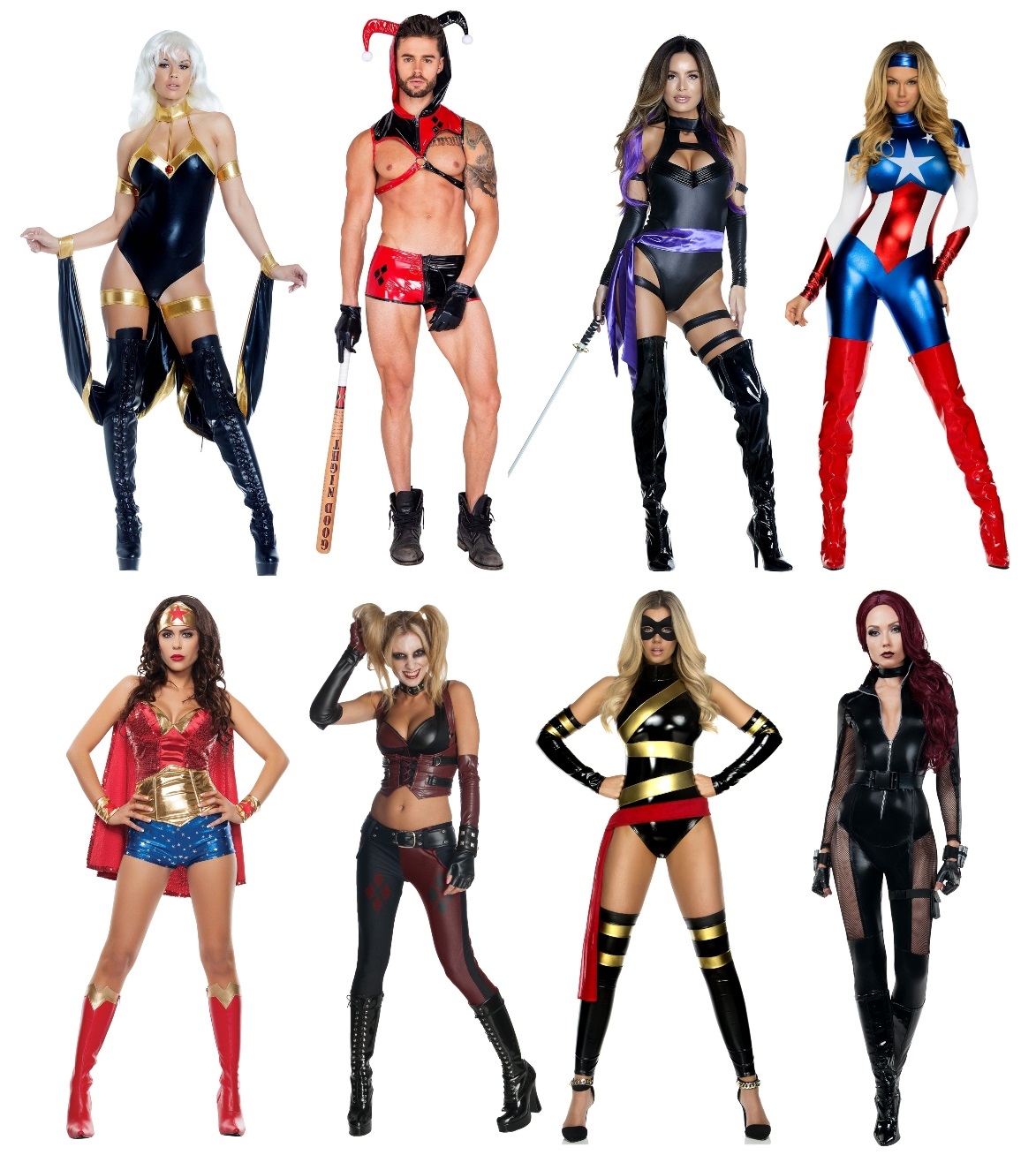 We know that we have been talking a lot about sexy costumes for women, but do you think you'd wear a sexy costume for men? If you ask us, superheroes are already sexy in their own way with spandex costumes and flashy colors. However, some of these costumes are twists on the characters that we know and love, making them even sexier. (Win-win?) Now, if you'll excuse us, we're going to find a pickle jar for our heroes to save us from.
Sexy Scary Costumes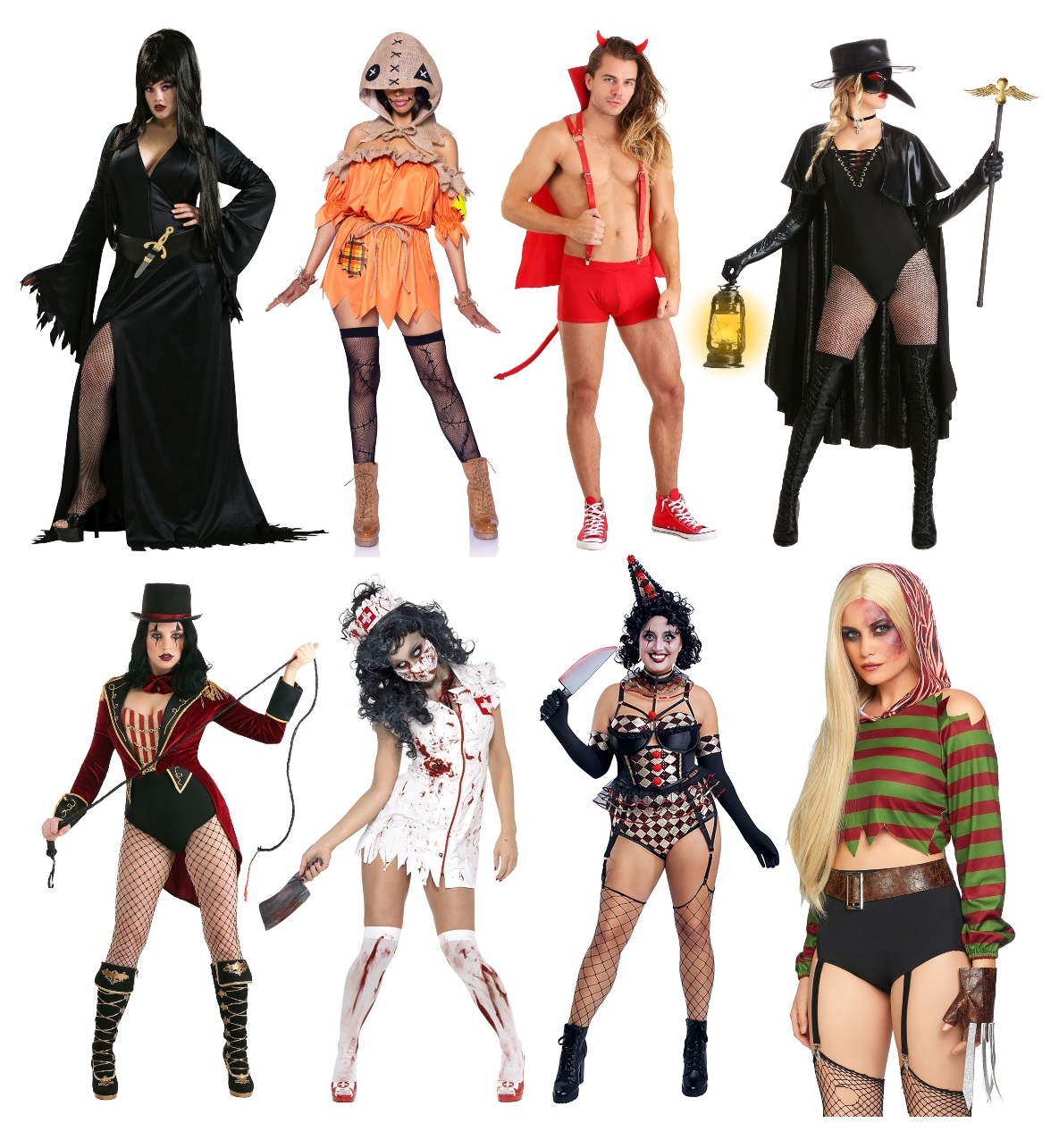 Feel drop-dead gorgeous in these scary, sexy costumes! (That was an awful pun, but can you blame us?) Whether you're looking for a more generic sexy, scary costume or a hilarious totally-not-from-this-or-that-movie outfit, we have exactly what you're looking for. These and other scary adult costumes will get a giggle out of fellow horror movie fans. (Especially if you read the sexy horror costume names!) Now get out there, and scare up some wicked fun.
Sexy Video Game Costumes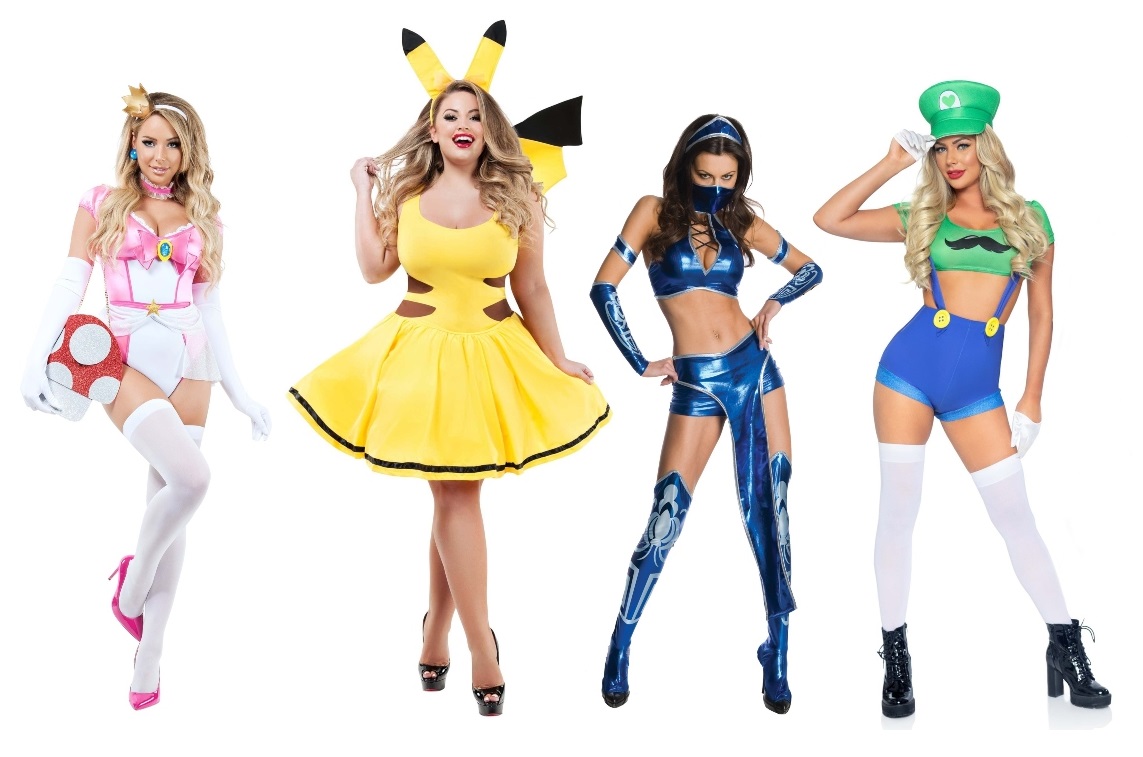 There's an unfair assumption that gamers can't be smokin' hot, and we're here to settle the score with some sexy video game costumes. You'll feel electric in this sexy Pikachu costume, and who could resist taking their sexy Mario costumes to a gaming convention? Even if you're getting dolled up for Halloween, your most important accessory for your sexy gamer costume might be your Nintendo Switch.
Sexy Sports Costumes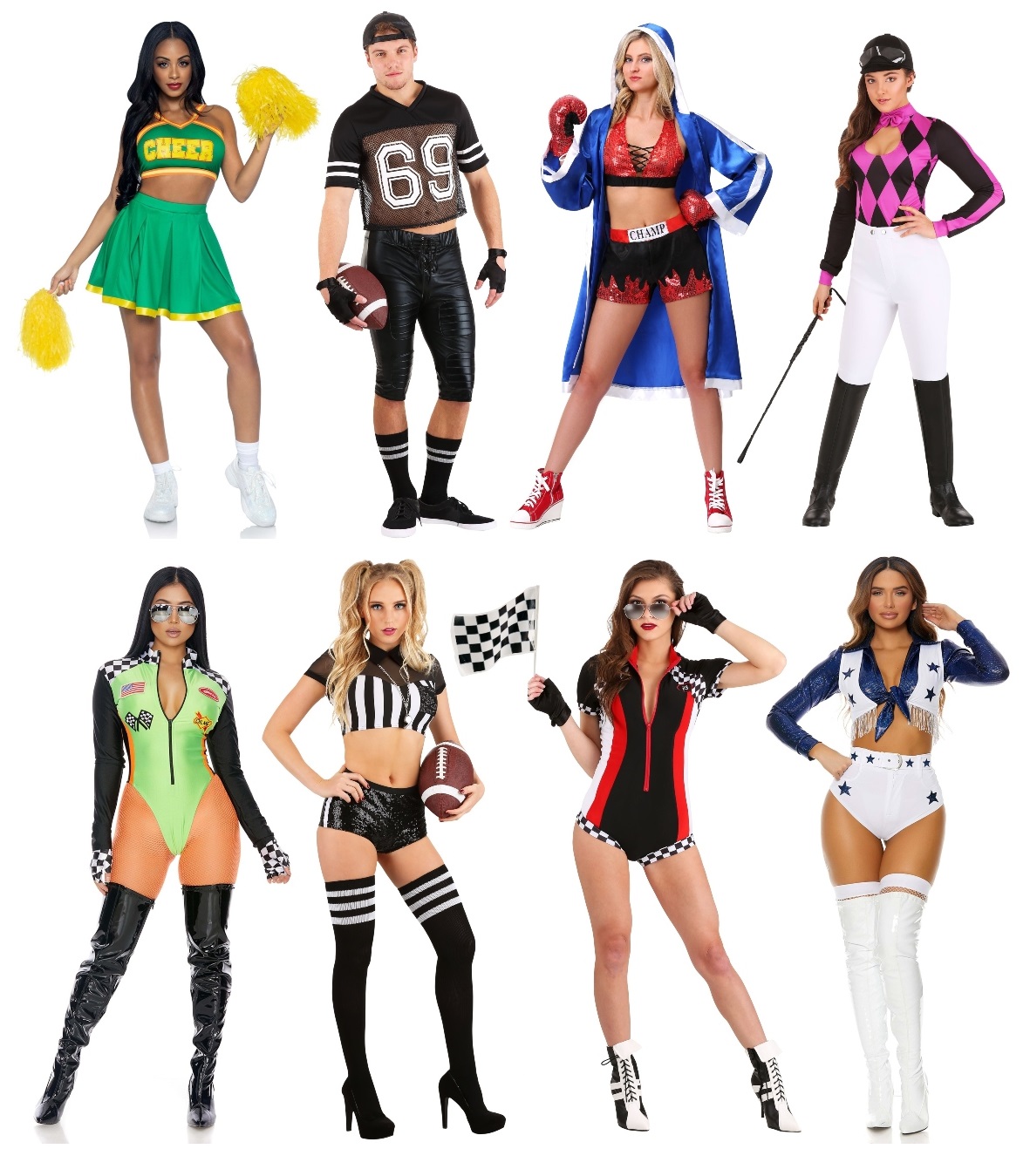 If you have the confidence to rock a sexy costume for Halloween, there's a chance that you may be into sports and rigorous physical activities. Why not make your passion your sexy Halloween costume idea for this year? There are many sexy adult sports costumes, from cheerleaders and jockeys to boxers and racecar drivers. If you love what you do and wear what you love, we're sure that your Halloween costume will be a real knockout!
Sexy Holiday Costumes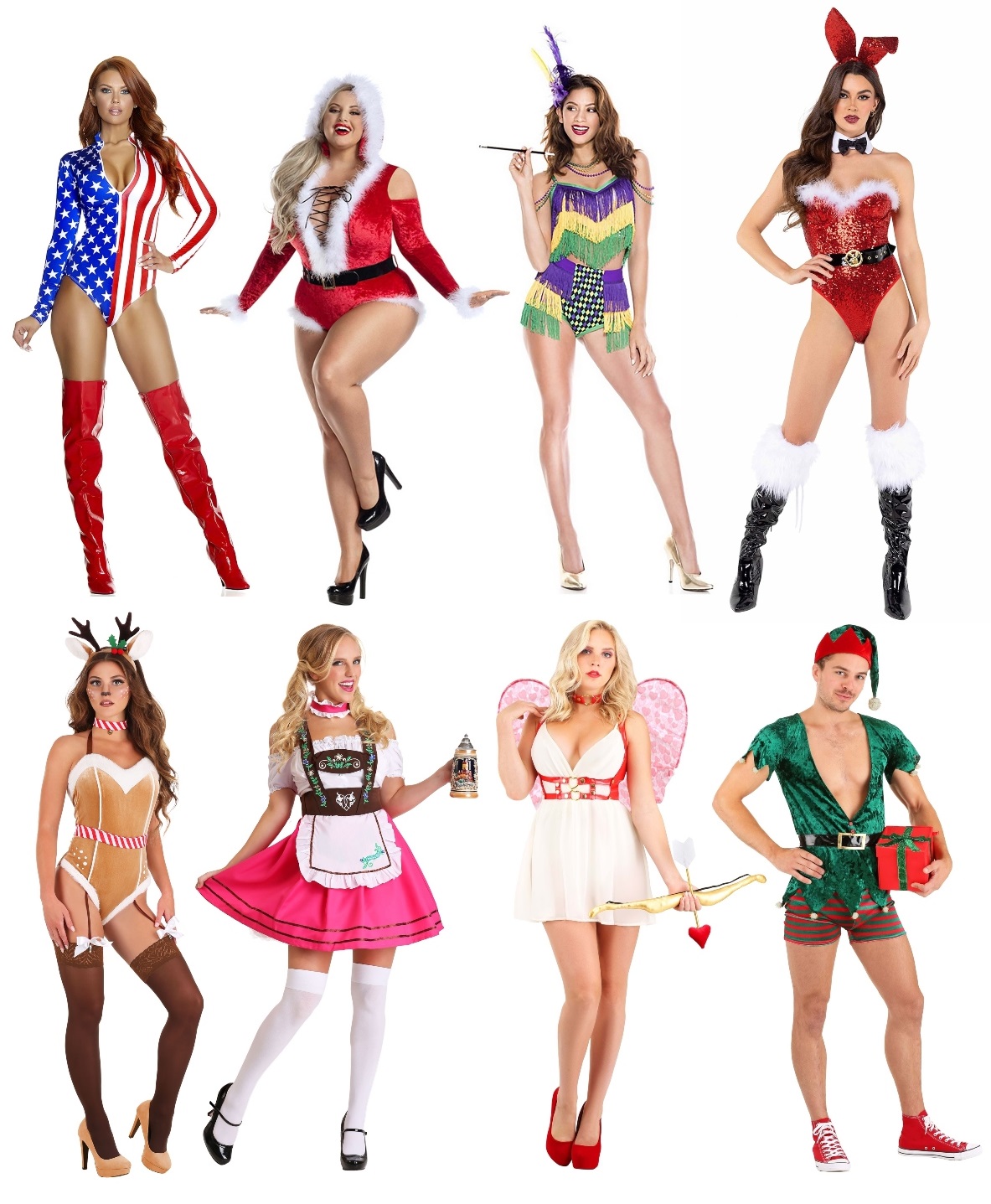 All I want for Christmas is you? There certainly are a lot of sexy Christmas costumes, but that's not to say that you can't be sexy all year long! Sure, you may not wear a few of these to the family party, but think of the parades! Or maybe you're looking to have a little fun at home. (We got you.) We guess you could say that these sexy holiday costumes are the gifts that keep on giving.
Sexy Fairytale Costumes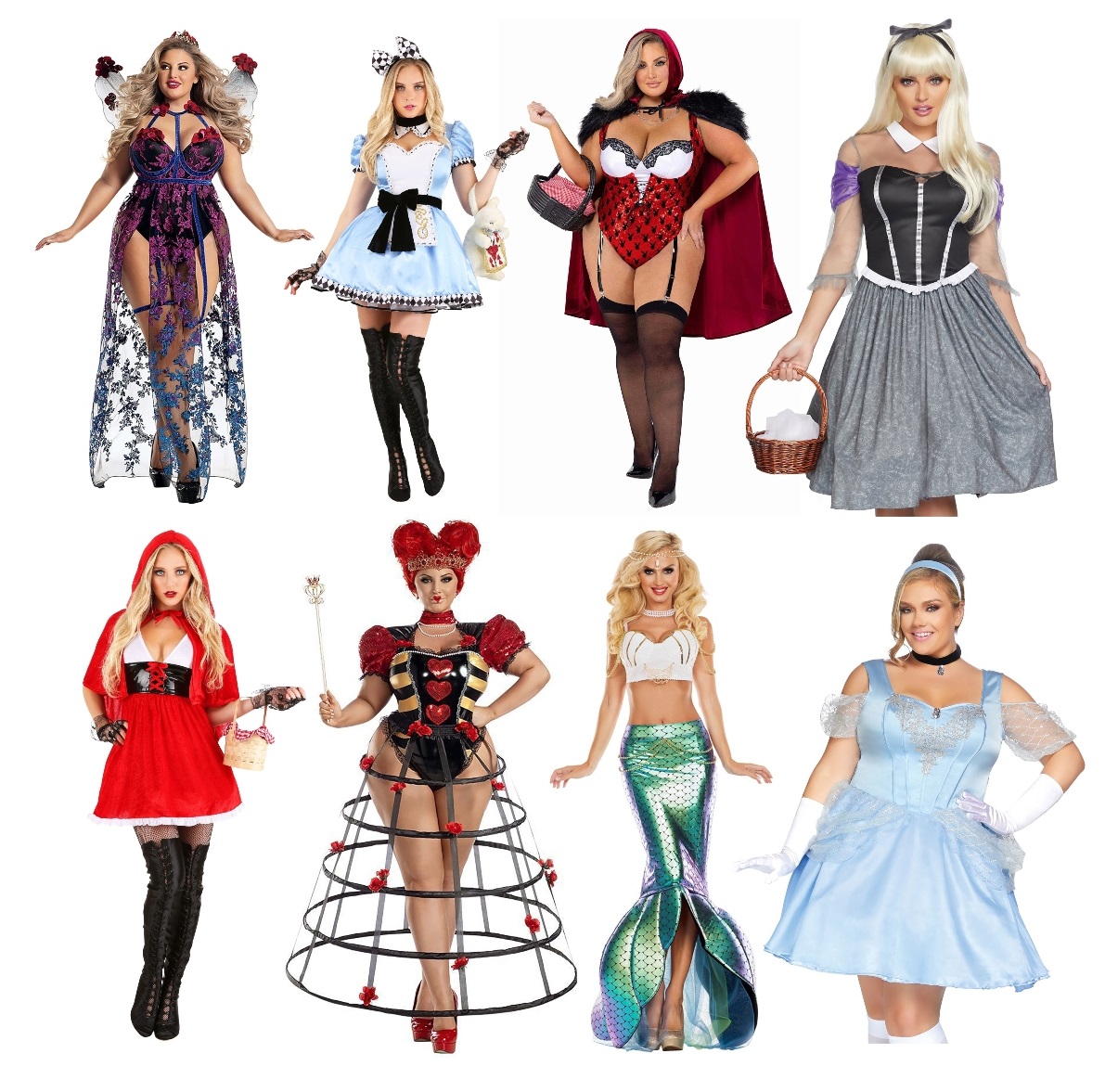 Let your imagination run wild with these sexy fairytale costume ideas! We love seeing so many spectacular plus-size sexy costumes, from princesses and fairies to Little Red Riding Hood! You won't go unnoticed this year with such a gloriously curvy women's costume. Of course, there are still mermaids and other fairytale and storybook costumes to discover, so don't let any of them slip past you. Be the main character this year!
Sexy Animal Costumes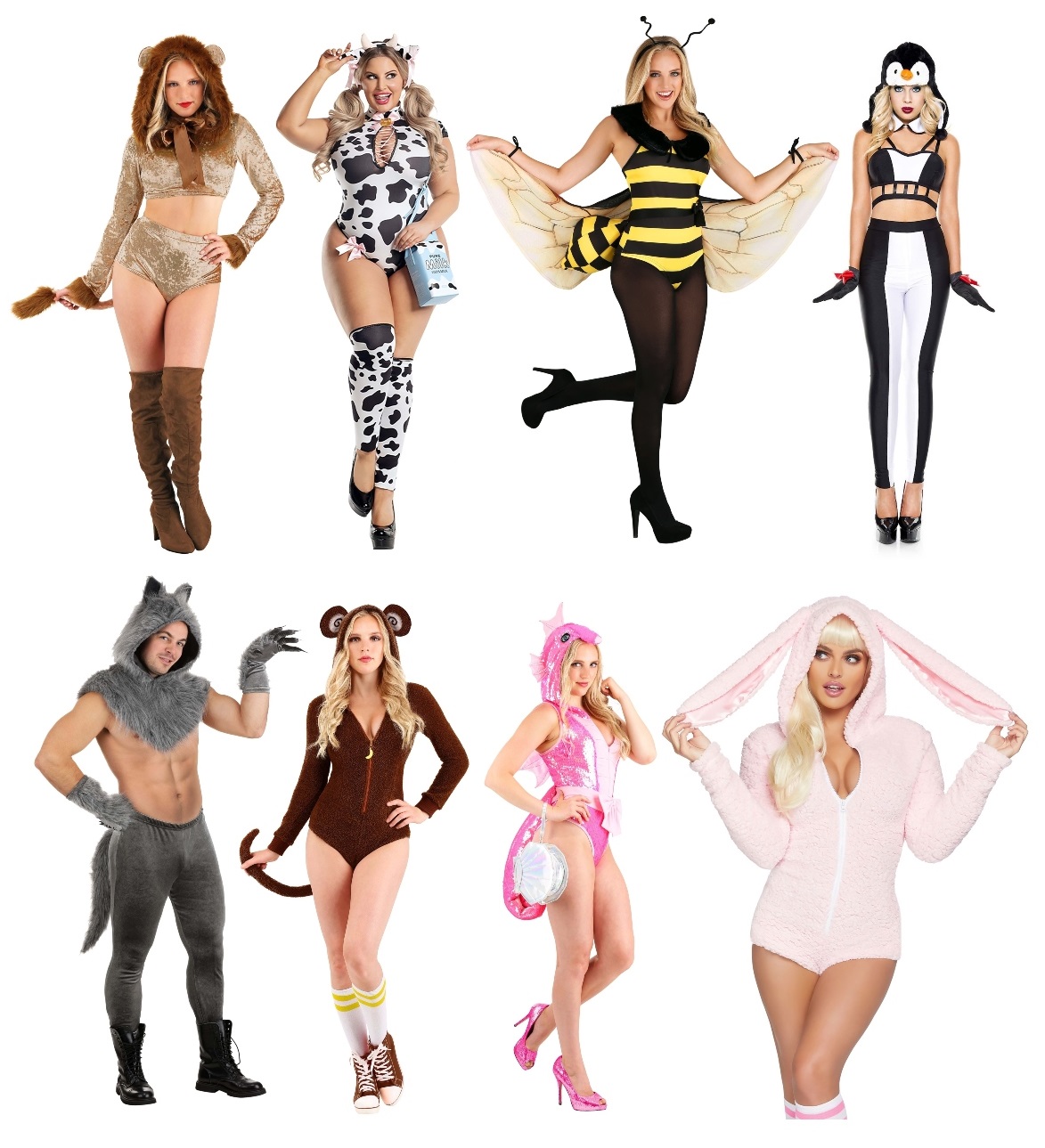 Let your inner party animal out with these sexy animal costumes for women and men! These adult animal costumes are here and ready to paaaarty! Who could resist such a cute cow costume, and a sparkly sequin seahorse looks great under flashing party lights. Snuggly options like the cuddle bunny and sassy monkey costumes are great if you want to feel sexy in cooler fall weather too. We don't want to sacrifice looks for comfort here! When you feel great, you look great.
Sexy Food Costumes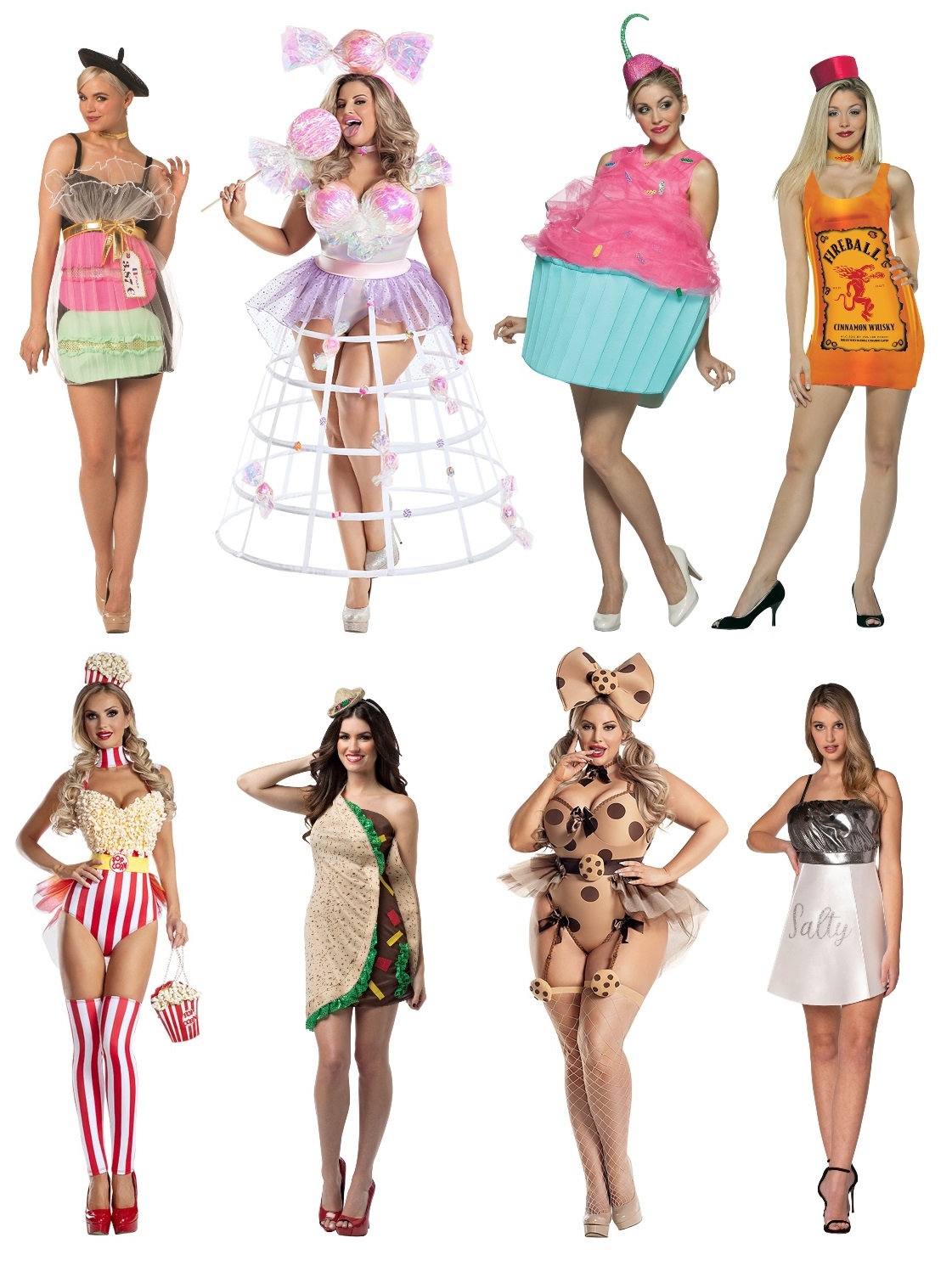 Take a bite out of this funny, sexy costume idea! (You'll never look at your snacks the same way again.) Admittedly cheese pulls are sexy in their own way, but you have never seen food costumes quite like these! Sultry salt? Provocative popcorn? Yes, please. You can even make a sexy group costume by sticking with cute candy costumes or alcoholic beverages to wear with your gal pals. Now, where's the snack bar?
Sexy Movie Costumes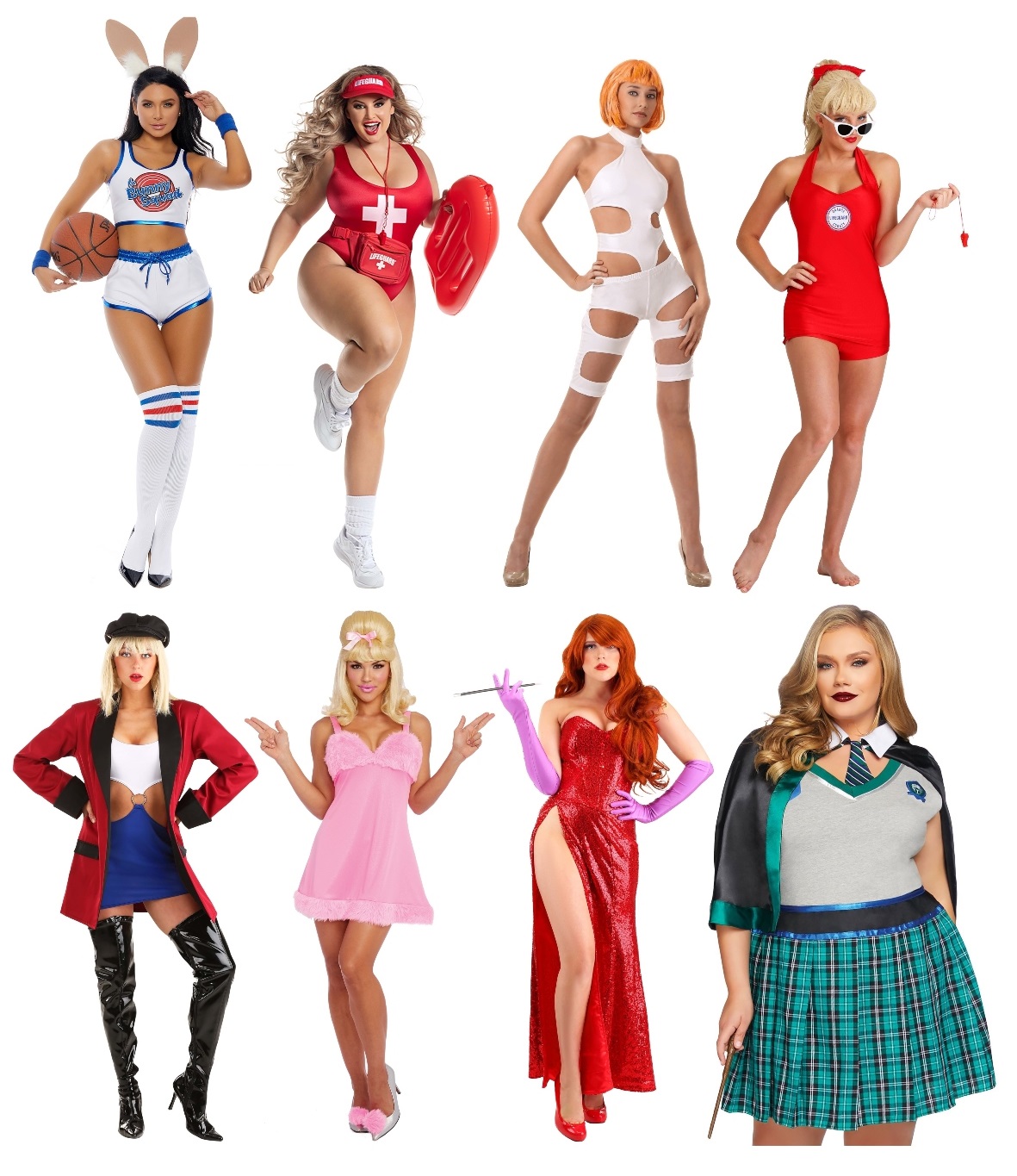 Lights, camera, action! You'll feel like the star of the show in these sexy movie costumes. Characters like Jessica Rabbit, Leeloo, and the Baywatch lifeguards made a splash as some of the sexiest characters on the big screen. However, we also love seeing a sexy Halloween costume idea that transforms a character that was perhaps not sexy before. (Let us know if you ever spot a sexy Gandalf!)
Sexy Uniform Costumes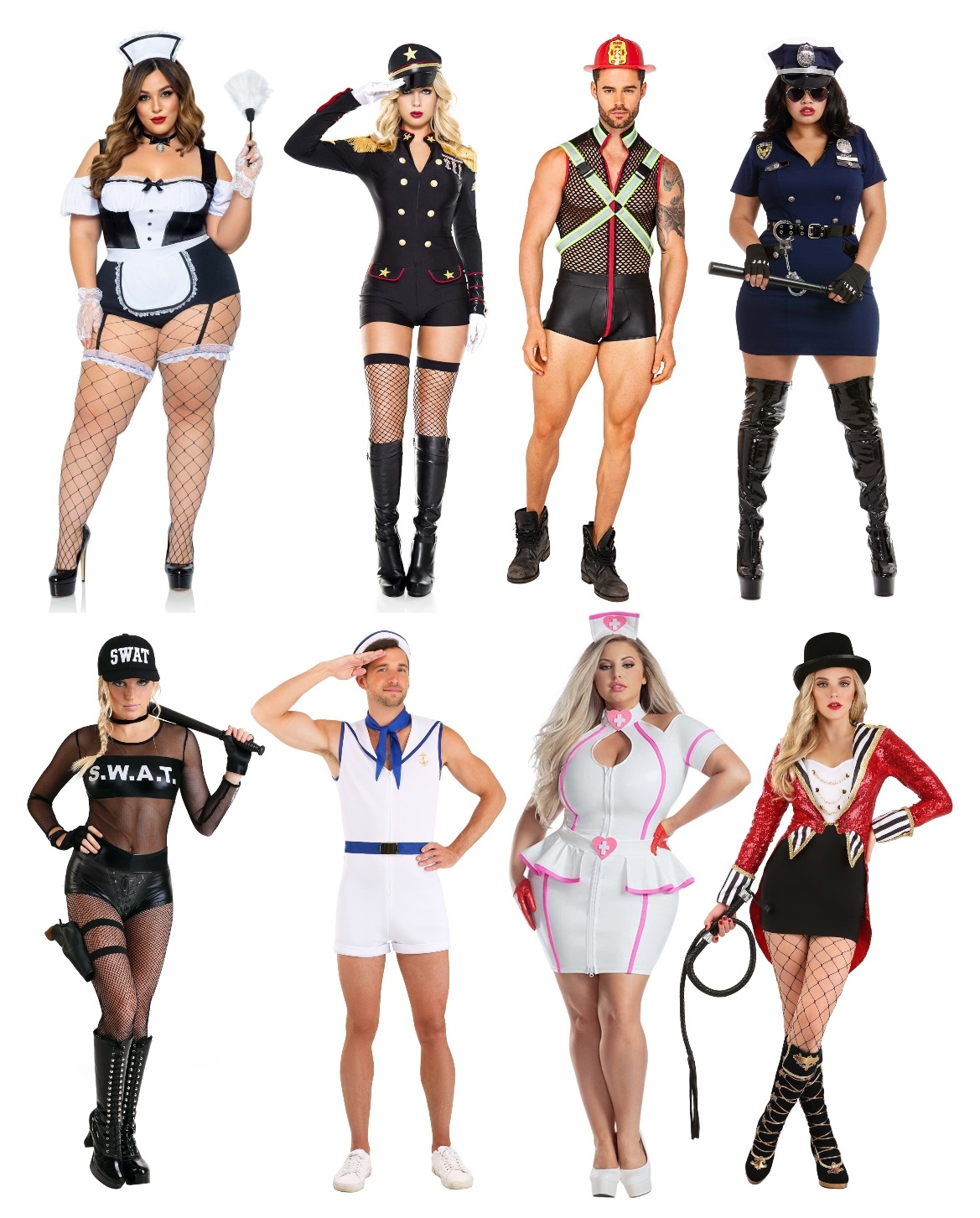 Someone call the fire department because these adult Halloween costumes are just too hot! While you probably wouldn't be able to wear one of these sexy occupation costumes to work, you can change your career for a day without a diploma. Sexy army uniforms and other military outfits are great if you want the perfect pinup costume, and who could forget the classic sexy maid? And who could resist the urge to say, "Hello, nurse!" when they see a sexy nurse costume? Just us? Tell us you haven't seen the Animaniacs without telling us you haven't seen it.
Sexy Historical Costumes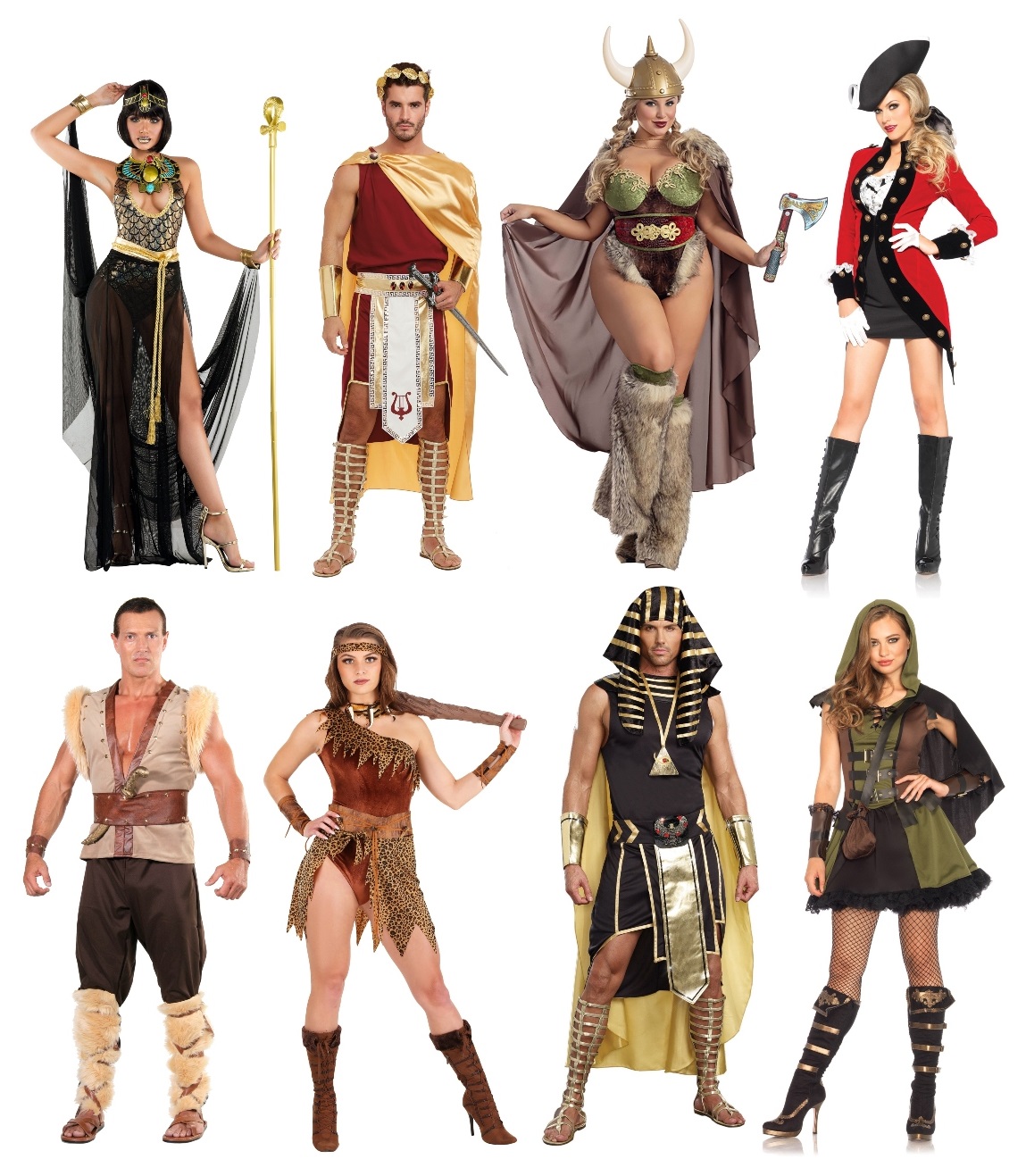 Leave your historical accuracy at the door with these sexy historical costumes. It's silly to think that seeing so much as an ankle could make men sweat when we have sexy Halloween costumes like these! You have probably seen sexy Cleopatra costumes and sexy Vikings, but that's ancient history. You can't deny the classic appeal, but you can always try a British redcoat or a sexy Robin Hood costume for a change. Now, if you'll excuse us, we'll grab our sexy cavewoman costume and go clubbing!
Sexy Decade Costumes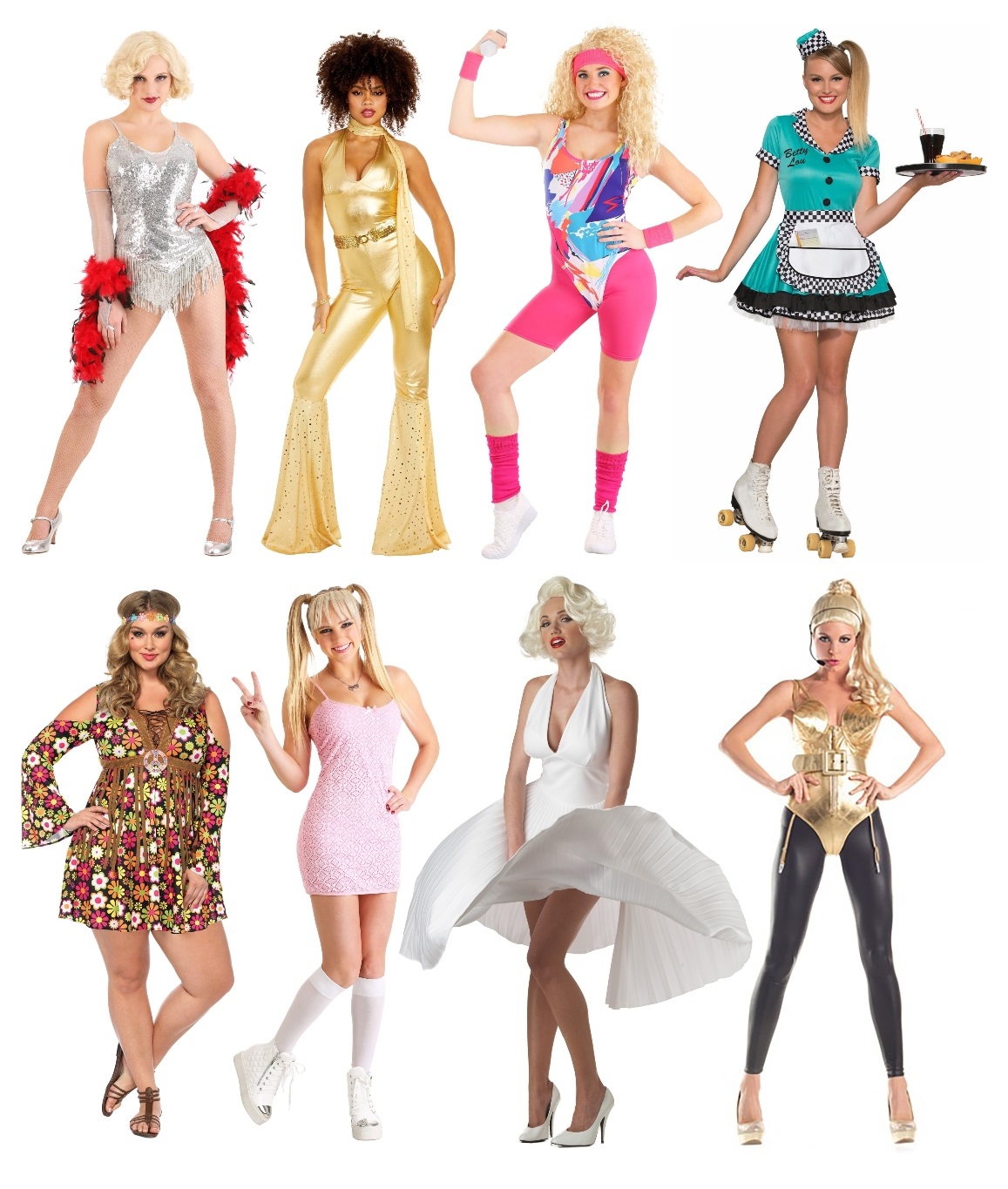 Give 'em the ol' razzle-dazzle with these sexy decade costumes! You could say that taking a trip through recent history is a favorite pastime for partygoers. How many times have you been to a sock hop? What about an 80s party? These decades may be gone, but they're certainly not forgotten with these sexy decade costumes. What can we say? Some like it hot!
Other Sexy Costume Ideas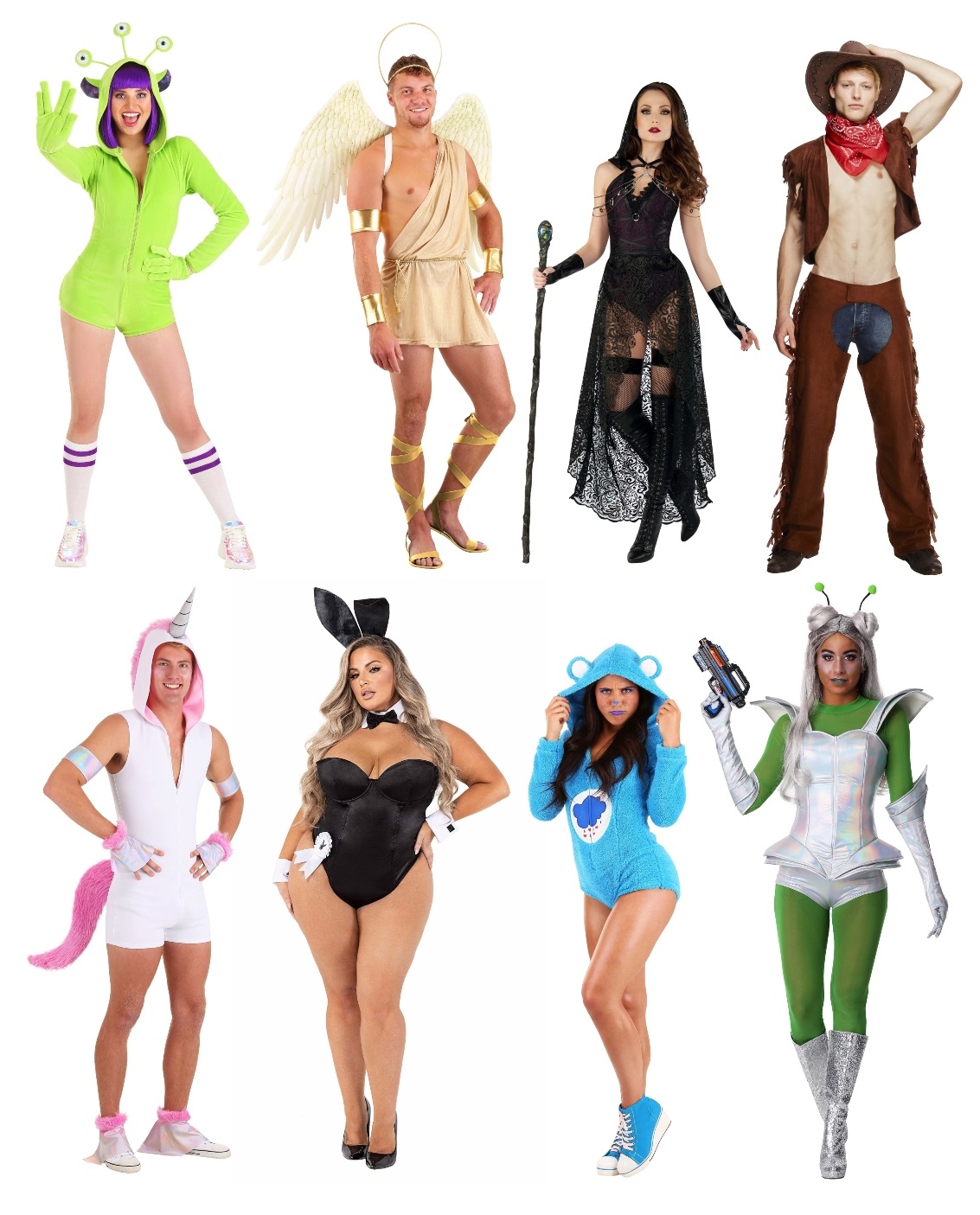 Some sexy costumes are as out there as outer space—like these sexy alien costumes! But, you can always depend on classics such as a Playboy Bunny costume if you want to be sexy for the night. Even the guys can have fun in these sexy costumes for dudes. Feel dreamy in our dreamicorn costume, or channel a little Brokeback Mountain as a sexy cowboy. We're sure that your costume will feel flattering no matter what you choose!
So did the sexy costume you wore to the Renaissance festival win the attention of the royal king? Were you the most dazzling dame at the speakeasy? Did your outfit "slay" at the most recent murder mystery party? Tell us the story of how you stole the spotlight in your sexy costume at the latest costume party you attended. Also, check out all of our sexy costumes so you'll have another showstopping ensemble lined up for your next special occasion!