Funny Halloween Costumes
1 - 60 of 1,255
---
Have a hysterical Halloween with one of these funny costumes. Laughter is the best medicine for all ages, shapes, and sizes and we offer a large array of gut-busting garb for your choosing. Be ready to make people smile or roll on the floor with laughter when you become the life of the party. Choosing funny costumes for 201 is easy with our wide selection.
Funny Halloween costumes are a great way to get conversation started at any party. Many times, people are nervous or shy, even adults, when they are in party situations where they may not know everyone. Making a person laugh is a great way to get acquainted, and funny costumes are the perfect ice breaker for those types of situations. Funny costumes for kids are also great for similar but different reasons. Kids who go in funny costumes will also feel at ease when everyone is laughing with them, making the child jovial and part of the festive fun. Funny costumes make everyone laugh, and laughter is always a party hit.
Our funny Halloween costumes come in many varieties, because there are so many types of humor out there. We have full body funny costumes that transform the wearer into some kind of mundane object brought to life, like a banana, fire hydrant, or even a beer bottle. This cartoonish form is always sure to get a laugh. We also carry "adults only" style costumes that often bring a nude body part to life in a massive way, or perhaps are a visual pun on an adult expression or sexual activity. These kid's funny costumes bring a cute animal, storybook character, or other humorous creature to life in a new way. With our funny costumes, everyone, even the kids, get in on the laughter!

Funny Costumes
How To Be A Funny Character
Ideas, Tips and Tricks
Funny means a lot of different things to a lot of different people, which is why coming up with funny costumes ideas can be difficult. There's stuff your mom finds funny, there's stuff your dad finds funny, there's frat humor and tons of other kinds of humor. So, where do you start? Which costume suits you? Here are some funny costumes that will help tickle your imagination and your funny bone.
Funny Gender Bender Costumes
Odd Helga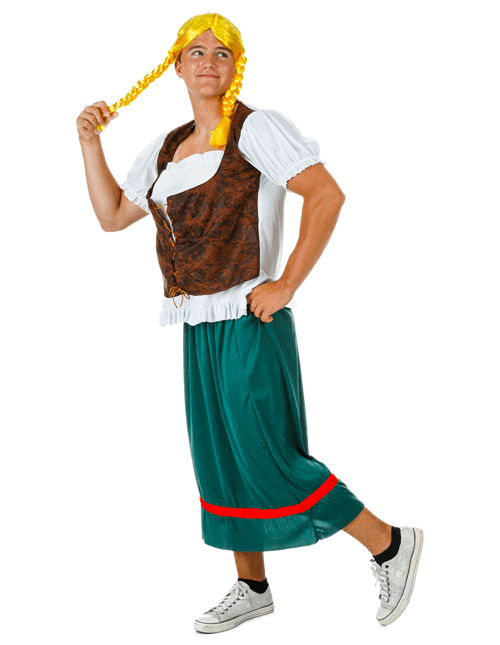 Lunch... Lady?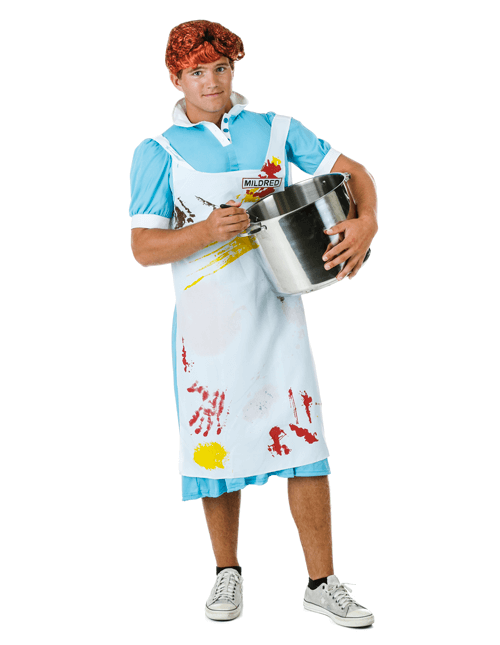 Go Team Go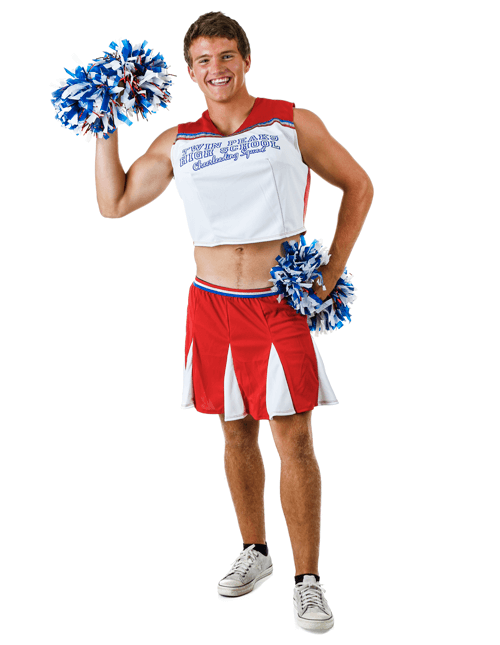 Stunning Nurse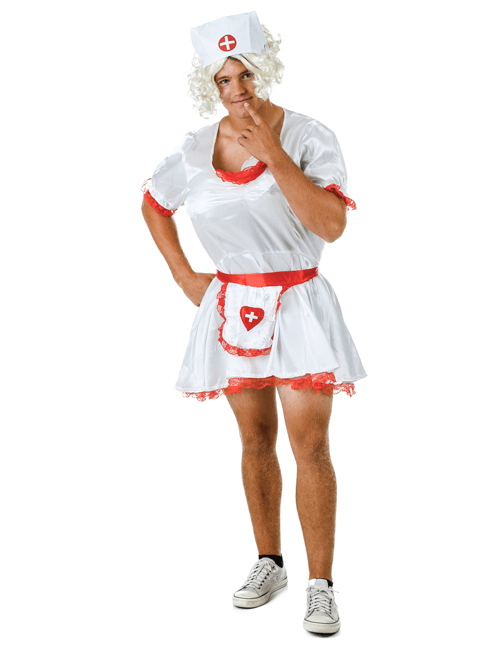 "Here comes Dick, he's wearing a skirt. Here comes Jane, you know she's sporting a chain." Shaking up gender expectations makes some people uncomfortable. Other people just get a good chuckle out of it, because a big, hairy guy wearing a sexy dress can be a goofy image. These costumes are classic "sexy" staples re-imagined for men, along with a Lunch Lady Costume for good measure.
Costumes That Show Off The Legs
Sweating It Out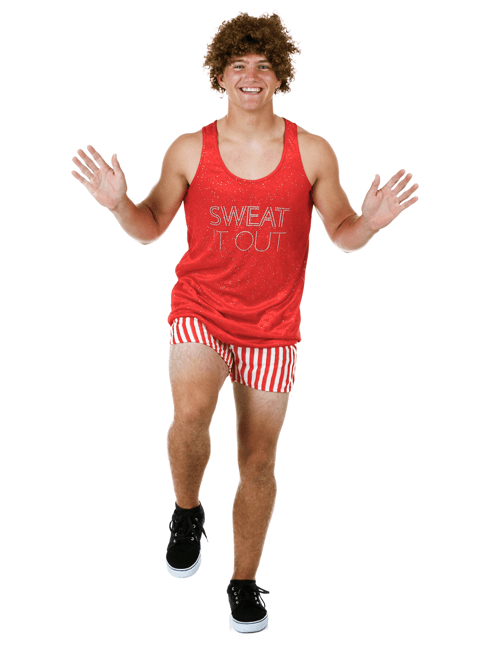 On Patrol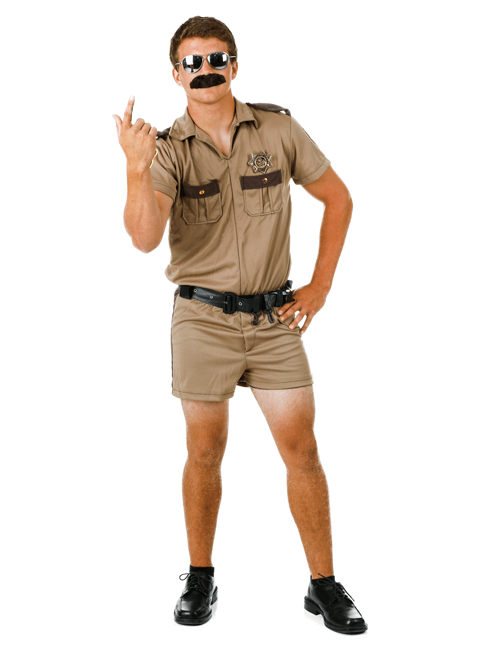 Cookie Cutie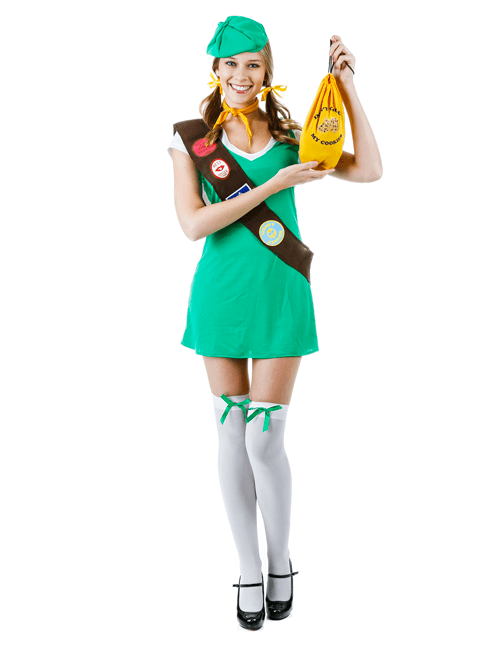 So Nerdy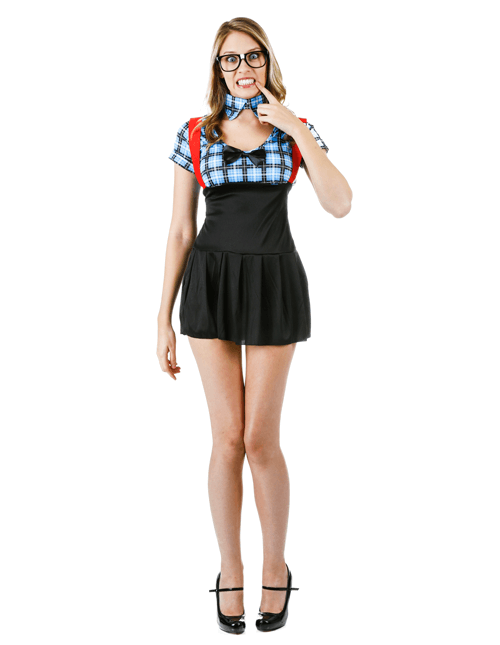 If you have nice legs, you try to show them off whenever you can. The good news is, the polls are in and legs are funny. A pair of slightly revealing short-shorts, it's a great way to catch people by surprise. They worked for Lt. Dangle in Reno 911, so it's proven comedy gold. For girls, showing a little unexpected leg is way to scramble some social stereotypes. Nerds aren't supposed to be sexy, right? Wrong! Show a little leg and it's a satire on modern expectations.
Funny Business Wear
Looking Money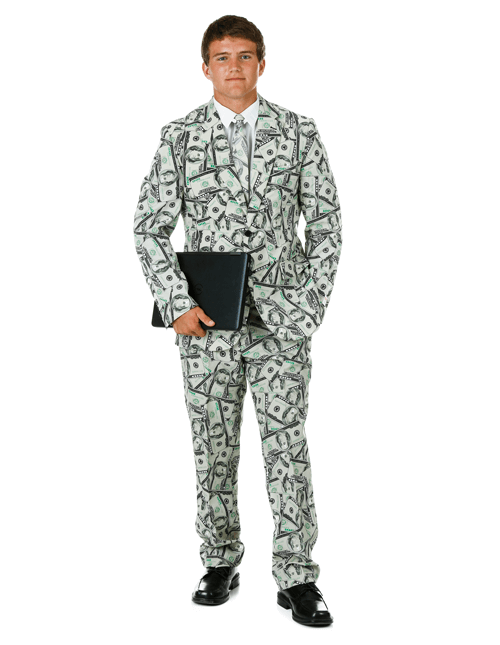 AV Club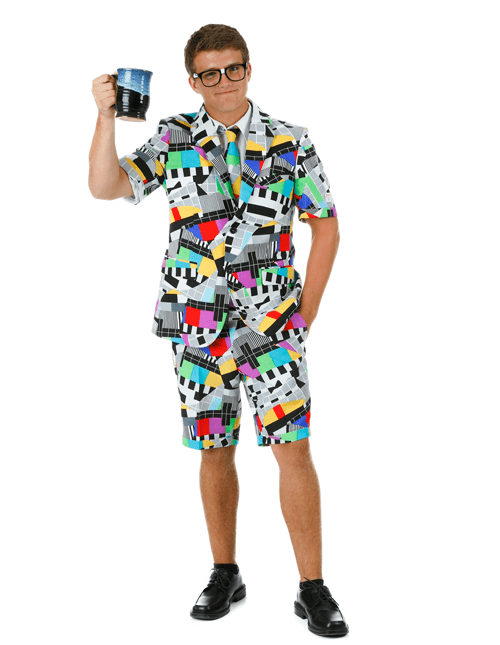 Mustache You A Question...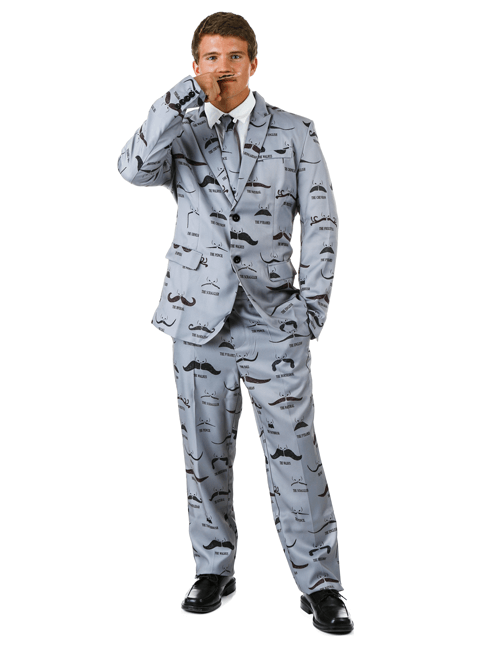 Animal Magnetism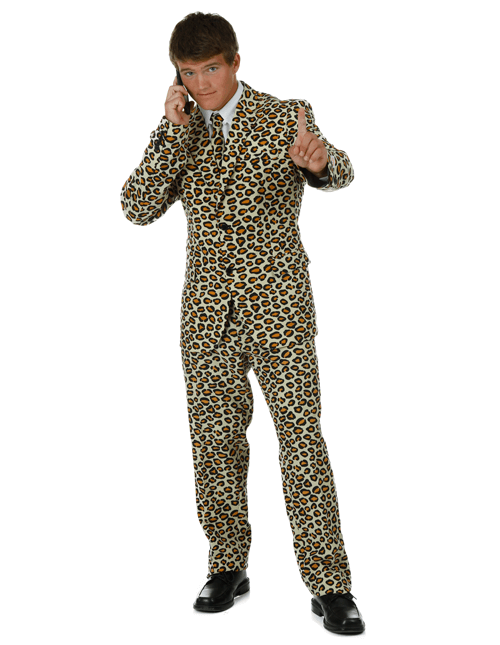 We all grow up and end up having to wear a suit. For some guys, it's a dream come true. For other guys, they're just too serious looking. What could both of those types of guys have in common? Funny suits. Guys who love suits, get to show their silly side by wearing a mustache-themed suit. Guys who hate suits, get to goof on their non-serious nature, by wearing a non-serious suit.