Toy Story Costumes
1 - 60 of 66
---
Every child thinks that certain favorite toys are really alive and can have adventures. Come on, admit it, you did! But what would you have done if they came to life like Andy's toys in Toy Story? What would your toys have done? This fun movie series gives hints. They have lives and feelings, friends and foes, and they want you to play with them and have fun.
It's a story about toys. It was the first feature-length computer-animated film, and considered one of the best ever made. It earned a special Academy Award for its
pioneering CGI methods. But at heart it's a buddy picture about two very different characters who become good friends. Now you can bring these characters to life with our Toy Story costumes!
Fall with style into infinity and beyond in one of our licensed Toy Story costumes. We carry sizes that range from infant to adult plus, for your favorite characters. Become Woody, Buzz, Jessie, Sarge, Rex, an alien or one of the Potato Heads. Relive your favorite movie scenes as toys who have secret lives when their owner isn't watching. Let your adventure take off, just watch out for little green men!

Toy Story Costumes
How to Be a Toy Story Charcter
Ideas, Tips and Tricks
You've got a friend in Halloweencostumes.com! The original Toy Story came out so long ago (20 years, in fact) that many of us have now grown up with the films, through each sequel, through each new character, through each new and frightening villain, and that heartbreaking moment when Andy grows up and lets all his friends go to a new generation. Talk about sobbing! But that's exactly what makes these films great and why all of us Disney / Pixar fans remain fans to this day. You never forget characters like these, because they're always there for you when you need them.
Being Buzz, Woody, and Jessie
Toy Story Poses
To Infinity...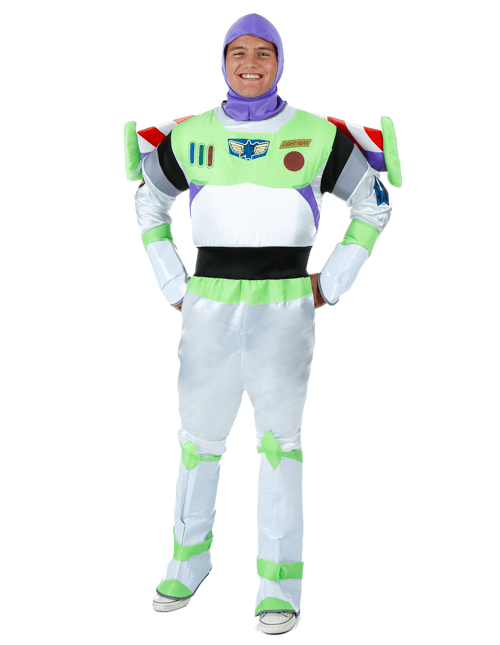 ...and beyond!
There's a Snake in my Boots!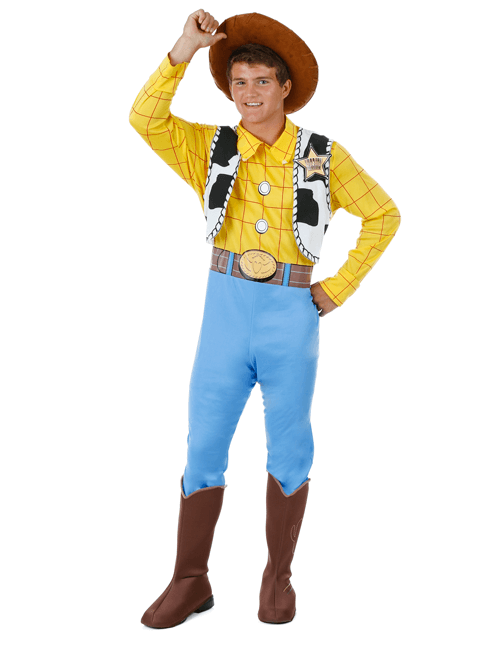 You're my Favorite Deputy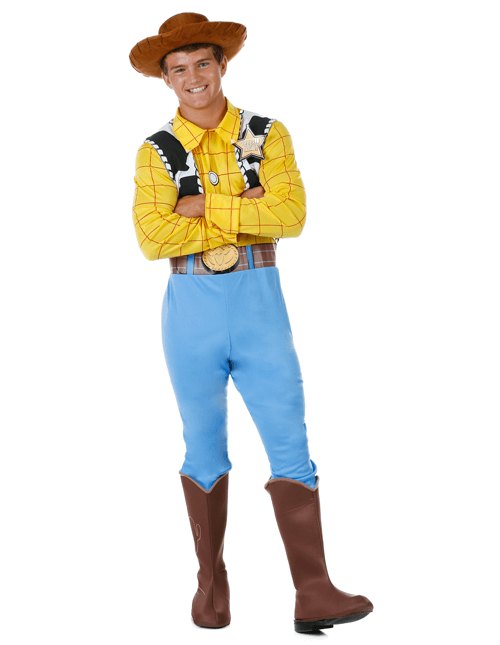 Howdy!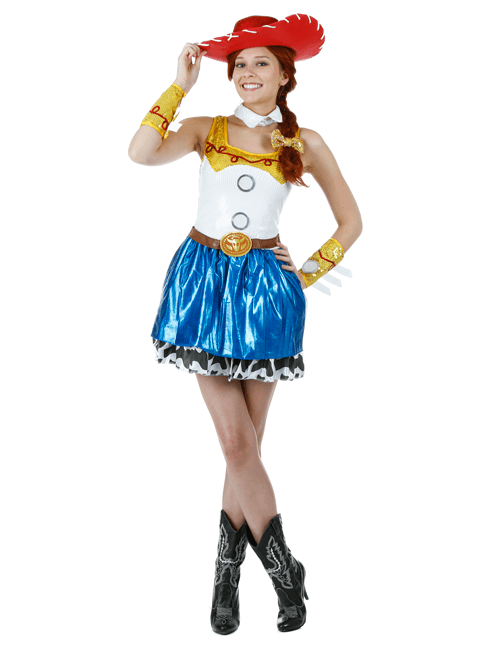 Rootin' Tootin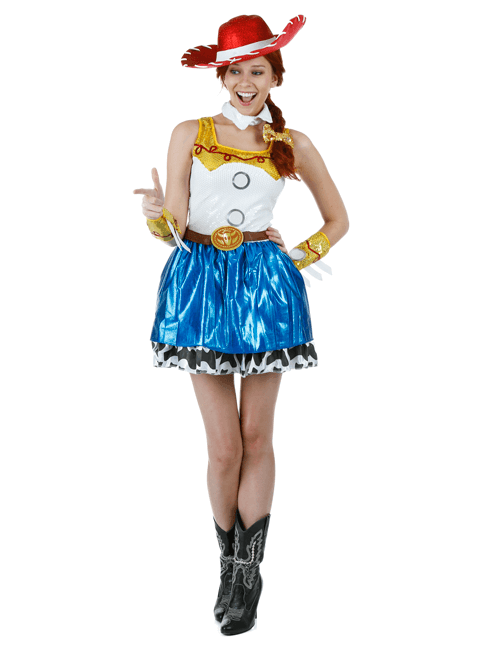 If you really want to get into character, it's pretty easy to do with the Toy Story gang. Buzz, of course, is the mighty space ranger hero: confident, suave, and sometimes he's a little overzealous. But he's always willing to help a friend in need. Woody is the nice guy, the leader of the pack, the brave pragmatist who always has a little advice to impart. If someone has poisoned the water hole, he's going to be the first guy to tell you. Jessie is all about enthusiasm. She's smart, hopeful, and can't wait for the next adventure. And if you're going as Jessie, it doesn't hurt to yodel once in a while.
Toy Story Couples Ideas
Toy Story Couples Poses
Yodelin'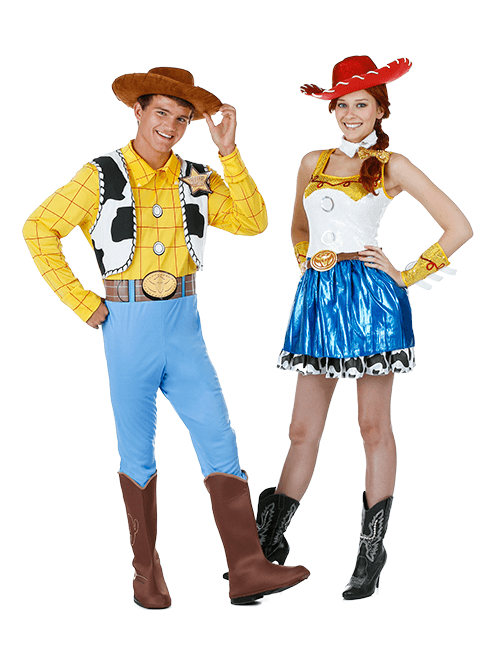 Spanish Mode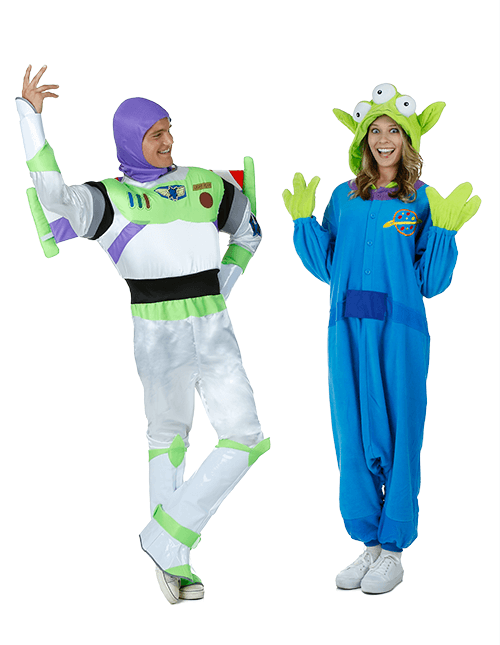 While Jessie and Woody were never an item in the films, we think they go well together thematically. They make for a fun rootin' tootin' cowboy and cowgirl couple. Our second idea was to put Buzz Lightyear with our alien costume for women, because they also go well thematically as they're both from infinity… and beyond! If you want to throw a little Latin flair into the mix, just pretend to be in Buzz's Spanish mode all night. Ole!