Disney Costumes
1 - 60 of 871
---
Who was the visionary genius who created whole new worlds and made them the happiest places on earth? Walt Disney. He brought to life characters that are now American icons, and retold traditional fairy tales for new generations. Disney was a pioneer in film animation. His 1928 Mickey Mouse film Steamboat Willie was the first cartoon to have a synchronized soundtrack. His 1937 Snow White and the Seven Dwarfs was the first feature-length animated movie. It was also the first to use what was then the most advanced Technicolor film process. While it was in production, Disney's rivals called Snow White "Disney's Folly." Walt's wife, Lillian, and brother, Roy, both tried to talk him out of doing it. But Walt had the last laugh, the first of many more he would have over the years.
Snow White. Cinderella. Belle. Aladdin. Ariel. Mike and Sulley. Tinker Bell. These are only a few of the many, many beloved characters from Disney movies. We have Disney Halloween costumes that let you become any of them, in sizes for kids and adults. Brave heroes, plucky heroines, clever friends, evil villains; all are represented. Choose one character for yourself, or a whole group for friends or family.
Characters and songs from Disney films have become part of everyone's life. So the next time you "Whistle While You Work" or add a pinch of "Bibbidi Bobbidi Boo" to a project, remember the Magic Kingdom they came from and bring your own magic home with these Disney Halloween costumes!

Disney Costumes
How to Be a Disney Princess
Ideas, Tips and Tricks
Disney movies have brought to life some of the most memorable and beloved characters of all time, and our Disney costumes let you become your favorite animated heroine. We show you how to pose, what to say, and how you can go as a couple with your very own Prince Charming--or Eric, or Beast. Or even a dwarf or your Main Mouse. Who says only little girls can dress up like a princess? There's no reason why a grown woman can't live a fantasy, too!
How to Be Ariel
Ariel Poses and Quotes
Wave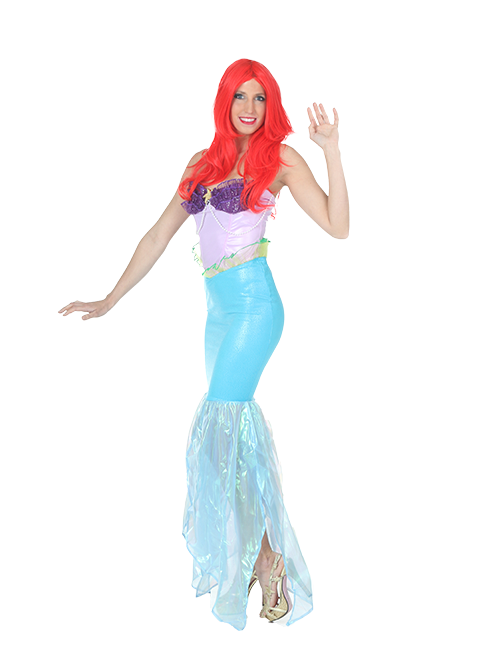 Sing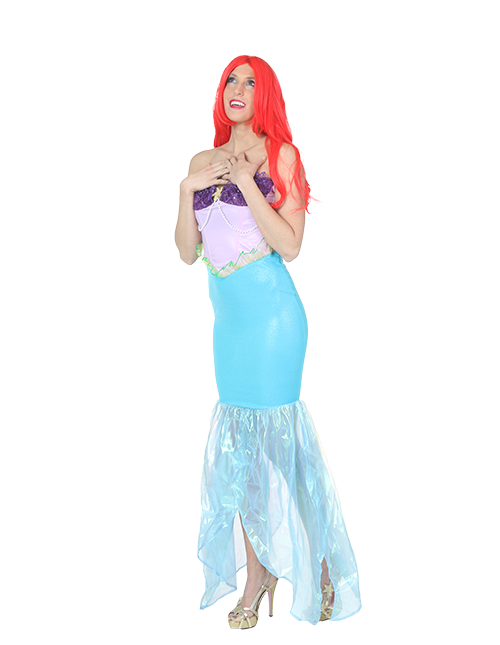 Ariel Couple's Costume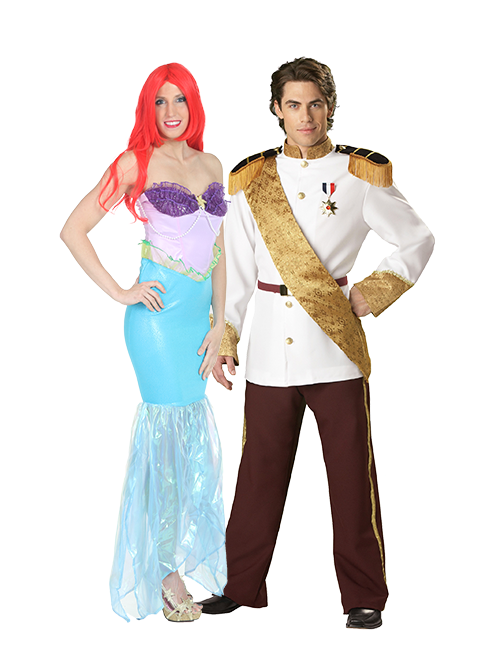 "Who says that my dreams have to stay just my dreams?"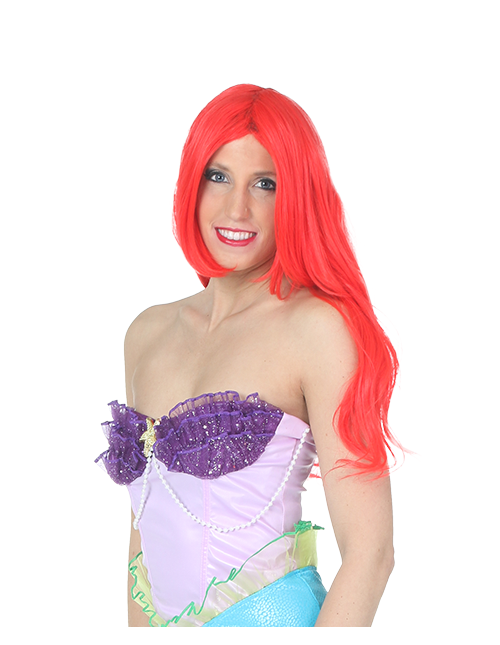 Ariel loved to sing, and had a beautiful voice--but she wanted so badly to become human that she gave up her lovely voice for the chance to become part of Prince Eric's world. She could only pantomime singing, but she got very good at waving and making hand gestures. And finally she achieved her dream, and became a couple with Prince Eric. Her dream didn't have to stay just a dream!
How to Be Belle
Belle Poses and Quotes
Be our Guest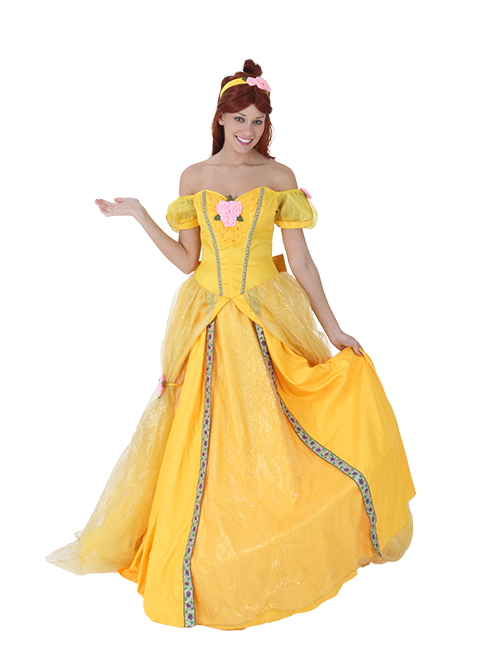 Dance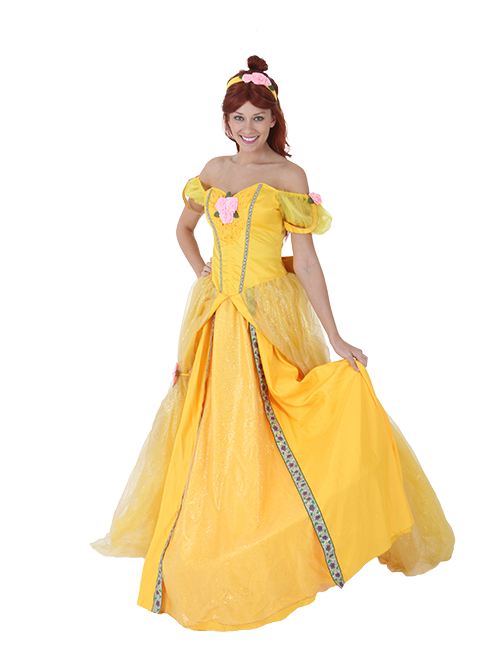 Belle Couple's Costume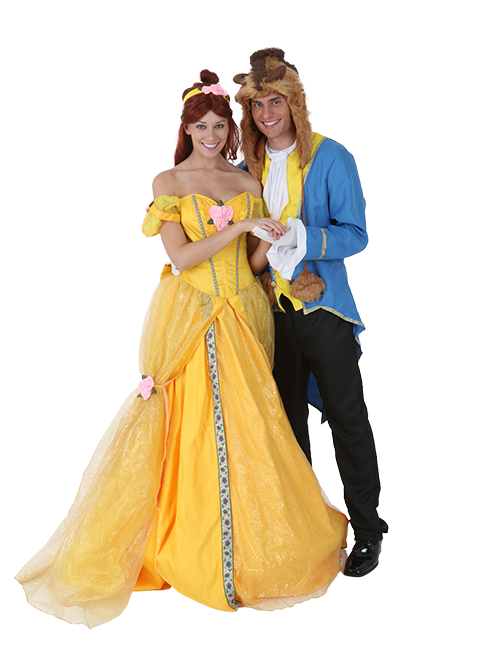 "True, that he's no prince charming, but there's something in him that I simply didn't see."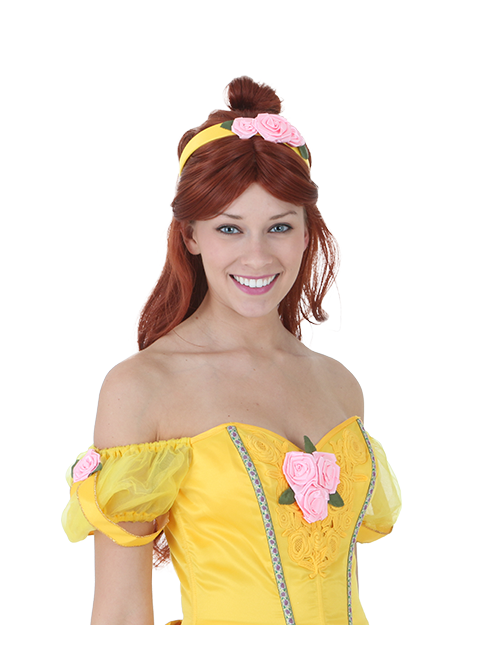 If your favorite Disney princess is the spunky, spirited Belle, put on a ball gown, practice your waltz, and be a guest at a unique dinner party! It won't be long before you see something in your Beast that you hadn't noticed before. He's no Prince Charming, but you'll love him anyway. And you'll come to realize that the real "beast" is the conceited Gaston.
How to Be Jasmine
Jasmine Poses and Quotes
Arabian Nights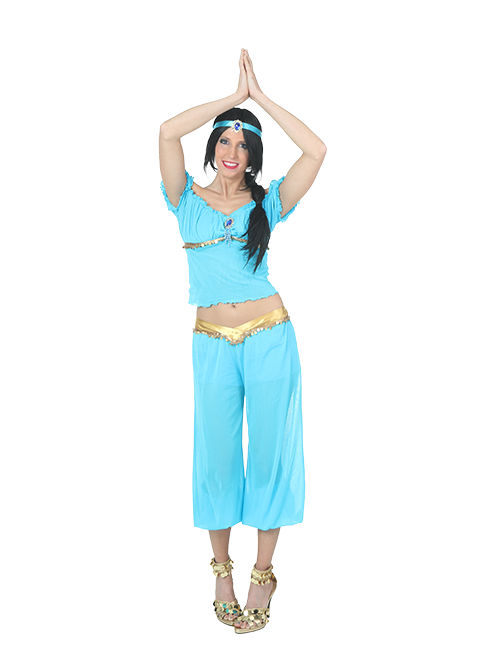 Classic Jasmine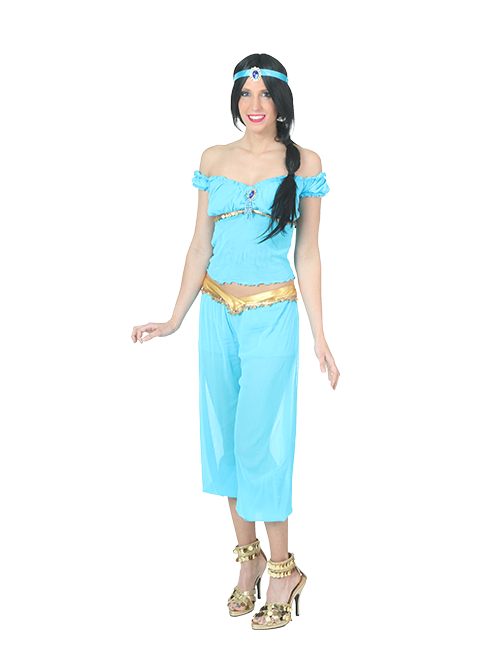 Jasmine Couple's Costume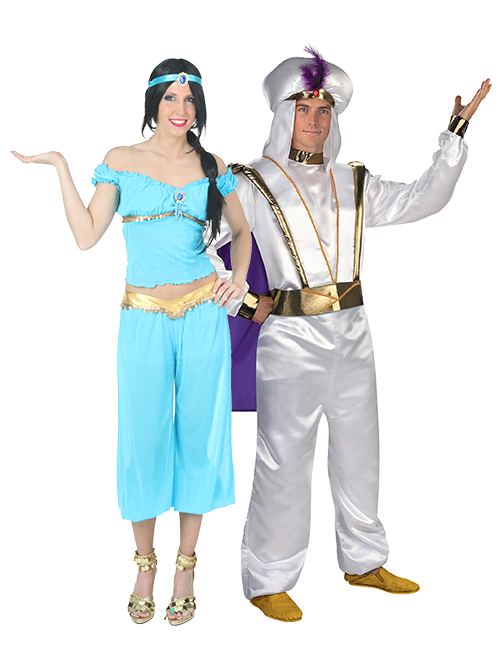 "How dare you? All of you! Standing around, deciding my future. I am not a price to be won!"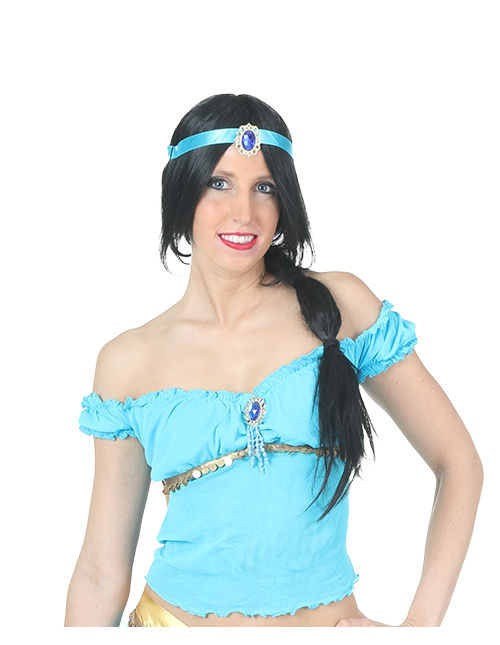 Jasmine is frustrated by the limitations of her sheltered palace life, and wants more freedom. She runs away and discovers perils she hadn't anticipated. But she meets Aladdin. If you want to discover a whole new world, check out our Jasmine costumes. Then practice your classic pose, get our Prince Ali costume for your date, and memorize a line or two from your favorite movie!
How to Be Minnie Mouse
Minnie Mouse Poses and Quotes
Sweet Mouse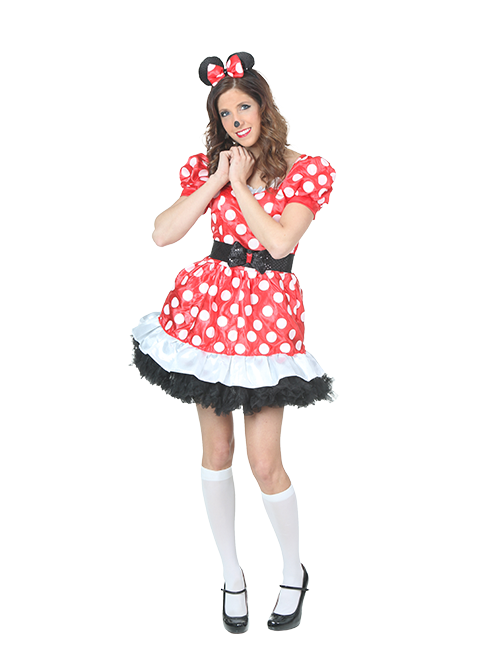 Style Icon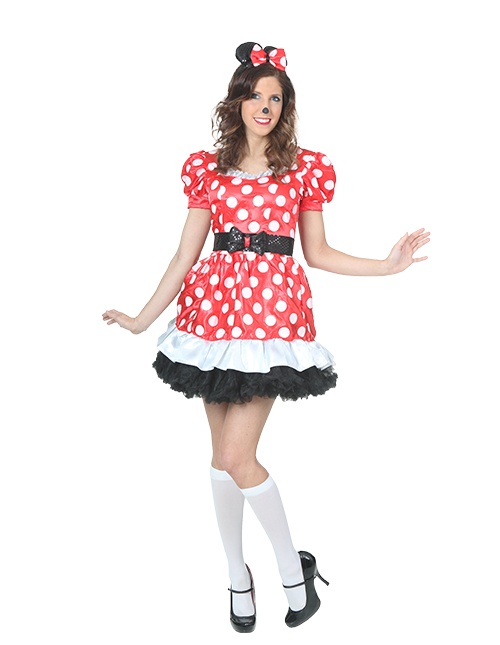 Minnie Couple's Costume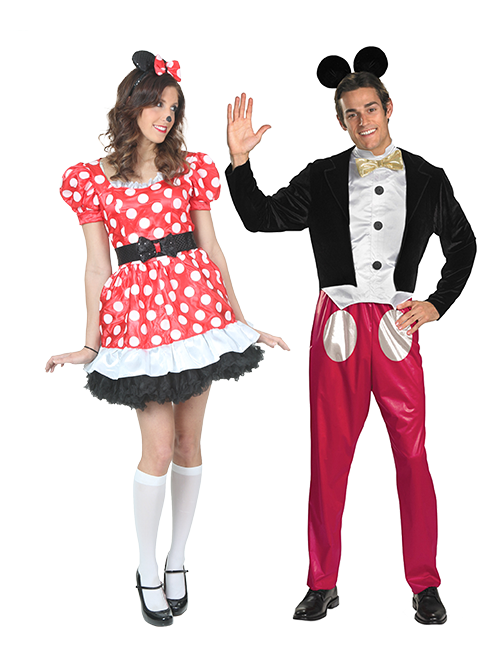 "I'll know he's the one when he makes me laugh."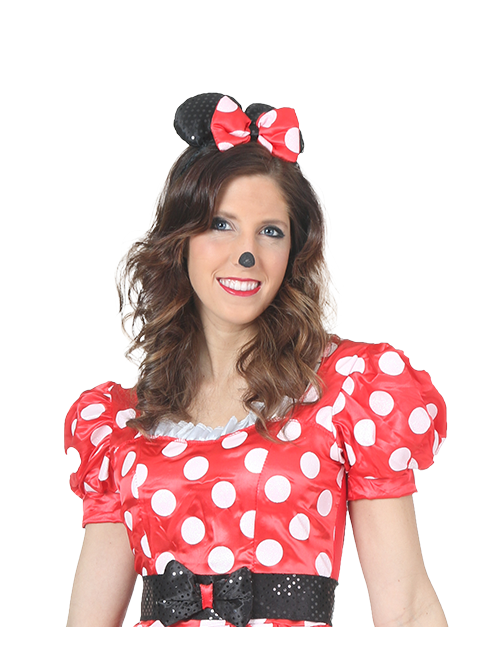 Become the most fashion-conscious mouse in town in one of our Minnie Mouse costumes. Polka dots are de riguer, if you want to be Mickey's sweetie. And of course there's no other option for your date--he just HAS to be Mickey. So practice your "yoo hoo!" and our fun Minnie poses. And if your date makes you laugh, you'll know he's the one!
How to Be Snow White
Snow White Poses and Quotes
Sweet Snow White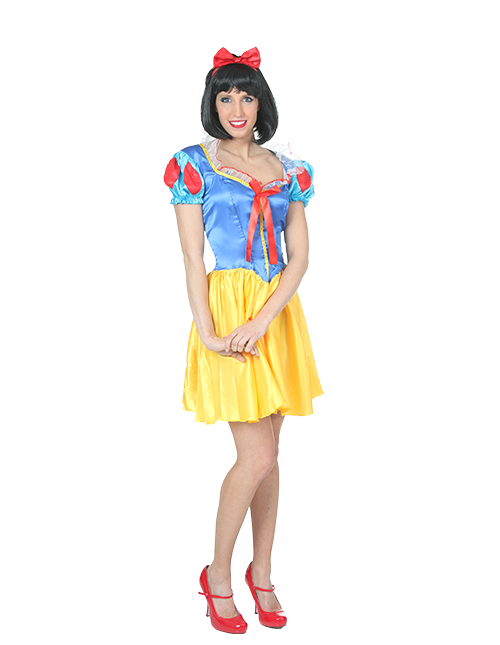 Take a Bite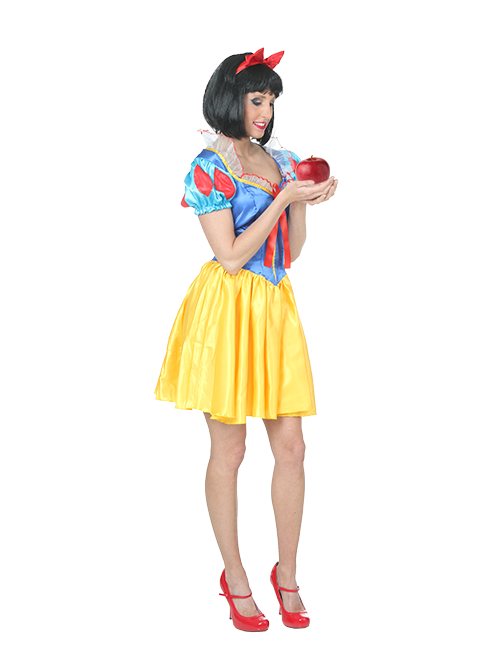 Snow White Couple's Costume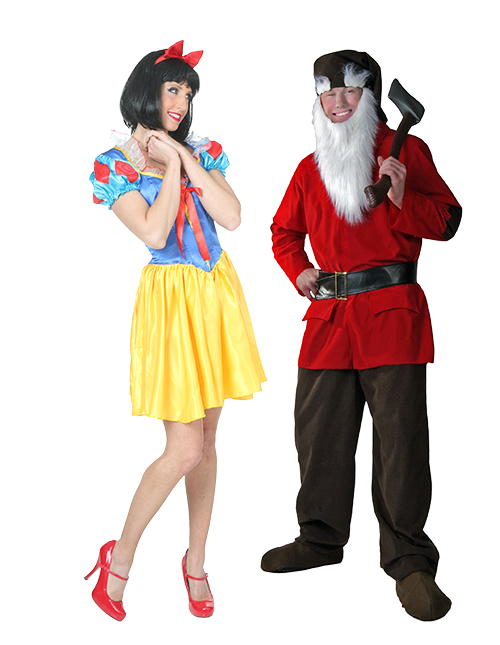 "What do you do when things go wrong? Oh! You sing a song!"