Sexy Halloween Costumes for Men and Women
Stop right there and put down that bed-sheet ghost you've been rocking for years. That costume doesn't have the detail, fun, and awesomeness that these sexy Halloween costumes have! These sexy Halloween costume ideas for men and women will show off your figure while making you feel like a full-blown supermodel. Now, these costumes are a little bit more revealing than your typical wardrobe, but your outfit will be incorporating some of the latest style trends (and who doesn't like to be stylish and confident?). Just be sure to fluff your hair one final time and get out there and show off that gorgeous costume.
Makeup for Sexy Costumes
Makeup is the art of self-expression. It's also one of the only forms of self-expression predominately practiced by women. Take advantage of this, ladies! Your makeup choices will make your sexy Halloween costume more relevant. You can choose to cake it on or go with a more natural-looking approach...it's all up to you! We've listed some makeup ideas for you to try, so check all of them out. Play up your favorite facial features to enhance the sexiness of your costume and then take lots of pictures to document your hot new makeover!
Classic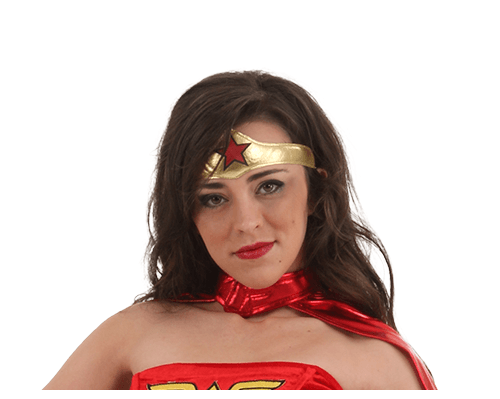 For ladies who want a natural makeup look, a classic makeup application is the way to go. You'll look beautiful, but in a subtle way, so you won't appear to be wearing a full-face of makeup. A classic makeup application consists of foundation, blush, lipstick, and eye makeup. This is a full coverage look that can be tailored to fit the character you're dressing as. For example, wear gold eyeshadow if you're going as Wonder Woman.
Modern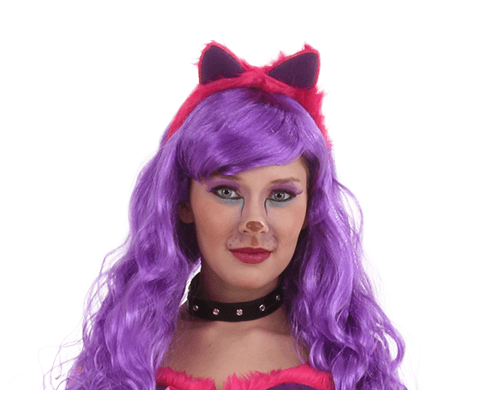 Some costumes require a more intense makeup process. For example, if you want to be a sexy Cheshire Cat, then we suggest using a lot of makeup so you can get the full kitty cat inspired makeover. You'll need to do some shading and face contouring with your foundation to make this look successful, but it will all be with it in the end. The edgy eye makeup, featuring a drawn on kitty nose, will make your pink and purple eyeshadow pop. Complete the look with sassy pink lipstick and dark black eyeliner!
Sweet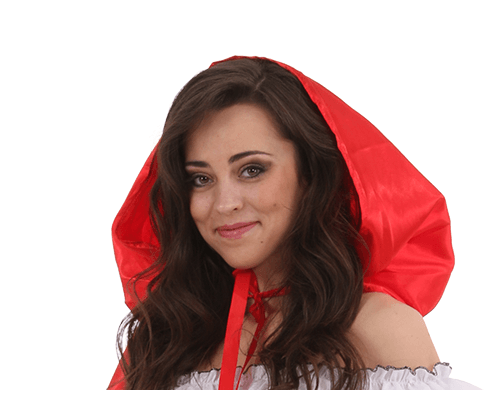 Some costumes require minimal makeup and as a result, you'll look sweet and innocent. This sort of makeup application is perfect if you're wearing a sexy storybook costume or a sexy princess costume. We recommend wearing a lightweight foundation, brown eyeshadow, a coat of mascara, and some clear lipgloss. If you are planning on wearing a Red Riding Hood costume, then we definitely recommend a simple and natural makeup application.
Bold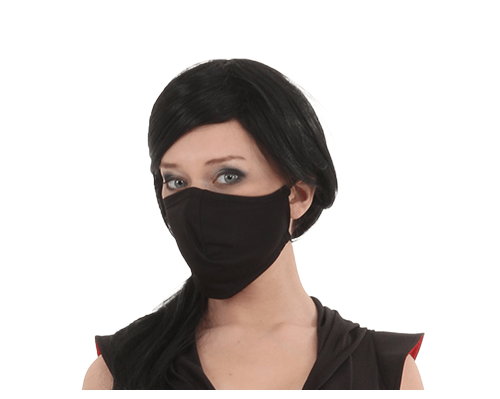 A lot of sexy costumes require bold makeup, which is a fun look to create. You need to pick a feature you would like to play up. Choose between your lips and your eyes: which one will you decide to draw attention to? You can either wear dark eyeshadow or dark lipstick. For example, if you want to dress as a sexy deadly ninja, we recommend outlining your eyes with black eyeliner and dark shadow, so your eyes will grab all the attention!
How to Be Confident in your Sexy Costume
Confidence is basically the key to being successful, even when it comes to picking out a sexy Halloween costume. Our sexy costume ideas will ensure that you look and feel great in any costume that you choose. Whether you feel more confident in a long-sleeve jumpsuit or you feel your best in a mini skirt, we've compiled some ideas for you to try so you feel your absolute best on Halloween night. Remember, believing in yourself is the sexiest accessory a girl could possibly possess. Of course, everyone is going to want to talk to the girl wearing a hot costume and exuding a whole lot of confidence. So, here are a few tips and tricks for you to try so you'll feel your absolute best!
Sexy Pirate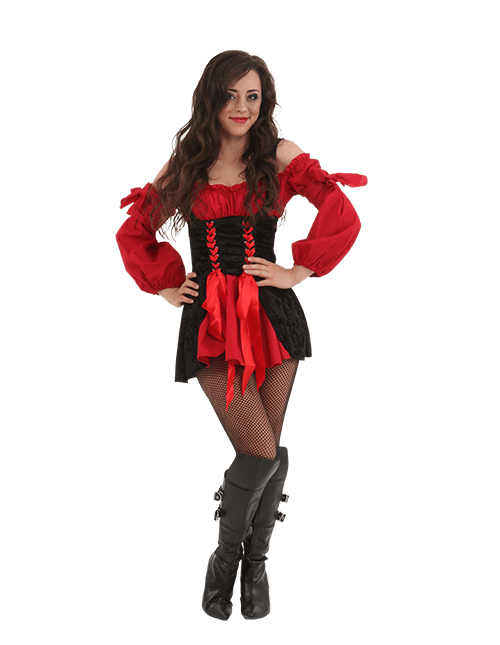 Wearing a pirate costume means that you're fun, adventurous, and looking to explore the world while you're out with your rough-and-tumble crew.This pirate costume is just one of the sexy Halloween costumes you can wear to flaunt your figure in a classic, stylish way. This costume will expose your bare shoulders, while covering your legs in fishnet tights will reveal just a little. The ribbon accents offer a feminine touch so you'll look like a chic swashbuckler who is ready to walk the runway or walk the plank!
Add a Petticoat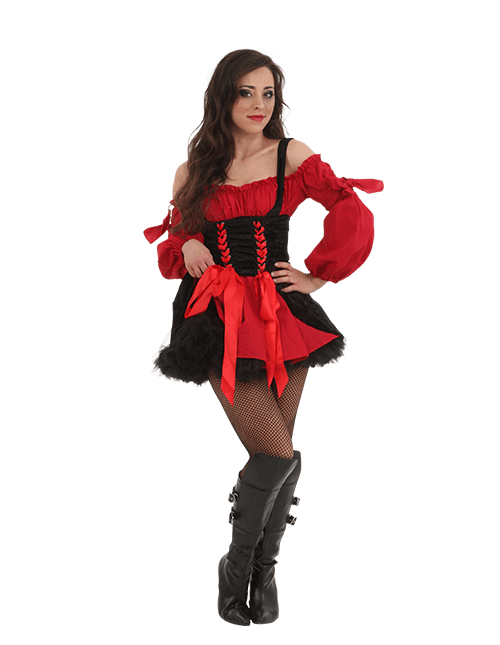 A lot of these sexy Halloween costumes for women cling to your body in ways that you wish they wouldn't. If your pirate costume is a little snug in the derriere and you have to throw on another layer to feel your sexiest, then we definitely recommend wearing apetticoat. A petticoat is a fun and effortless way to add some flounce to any dress or skirt. The matching accessory will give your look some extra volume. Plus, dancing is always more fun when you're wearing a fabulous tutu-esque skirt!
Wear Opaque Tights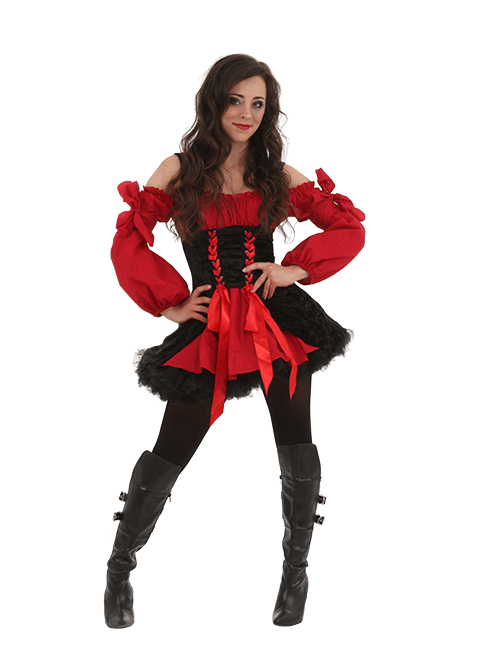 There's nothing worse than wearing the sexy costume of your dreams, but having legs that are ice-cold. True,fishnet tights may be thesexiest tights available, but you're not going to feel your most confident if you are being bothered by the cool October air. A pair of opaque tights will keep your legs covered so they'll be nice and toasty, while also making them look sleek. Theall-black pantyhose will elongate your legs so you can confidently sashay your way into any nightclub. Plus, they'll look chic with any shoes that you decide to wear!
Long Sleeve Shirt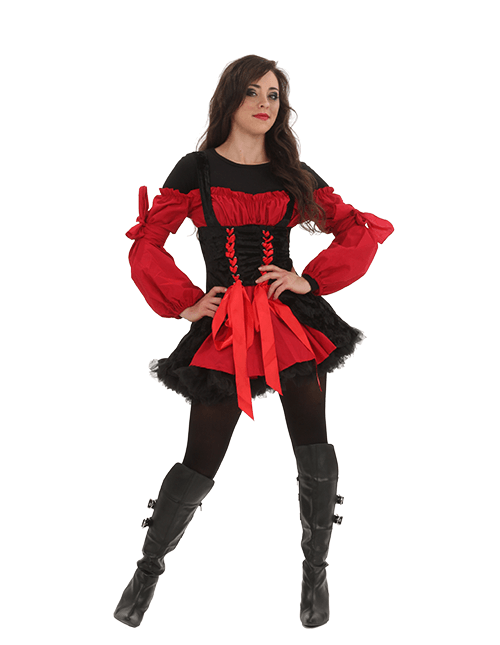 Will you be outdoors in your sexy Halloween costume, celebrating all the spooky festivities? If your agenda calls for you to be outside and you don't want to hide your costume underneath a bulky coat, then wearing layers is the way to go! There's no way you'll end up shivering if you just keep your arms covered under something soft and warm. We think layering also looks really cute and trendy, plus you'll be accentuating your arms. Whether you're passing out or collecting candy, you'll stay nice and toasty when you pair a plain black long-sleeve tee with your sexy costume.
How to Make Your Sexy Catsuit More Flattering
Okay, we'll be the first to say it: jumpsuits are pretty intimidating. Sometimes they're just tight in all the wrong places, not to mention, they can bunch up in awkward places. Even the most confident ladies shy away from tight one-piece jumpsuits, fearing they could highlight even the smallest imperfections. However, we don't think that's a reason not to wear such a cute design, so we have compiled a few ways for you to accessorize your look so you'll no longer be scared to rock a catsuit. You'll exude sexiness and self-confidence in your sexy Halloween costume by using these helpful tips to stylize the racy costume that you've been dreaming of!
Sexy Catsuit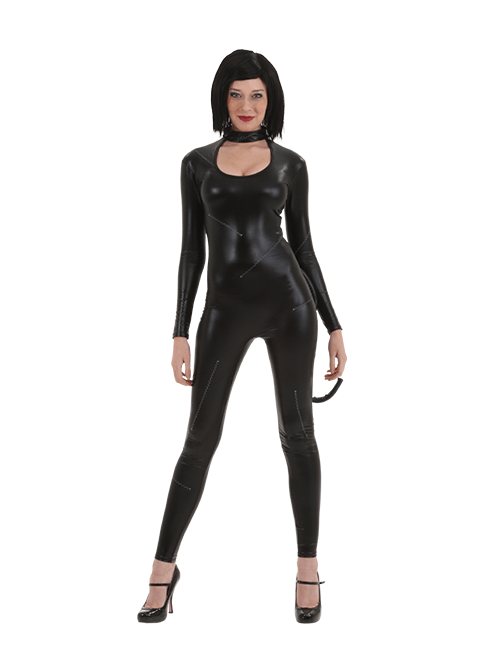 Wearing acatsuit by itself, without adding any extra flair or accessories, is an easy way to have one of the sexiest Halloween costumes for women. The catsuit is a convenient way for fashionistas to have a coordinated look. If you are looking to show off all of your womanly curves, then this trendy type of costume will certainly do that. The hip-hugging garment will cling to you everywhere, so it will emphasize your feminine figure with minimum effort. However, we do suggest that you take some time to figure out what kind of undergarments you will be wearing underneath your sexy Halloween costume!
Add a Belt or Sash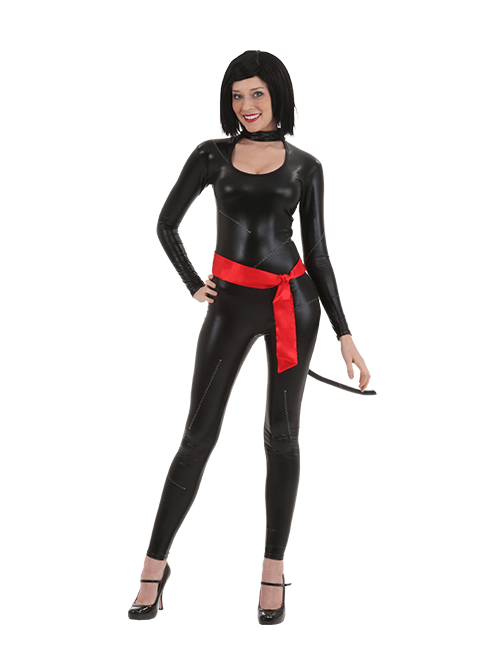 An easy way to make your catsuit more flattering is to add a scarf or abelt to your sexy costume. Just fasten the accessory around your waist. Not only does it cover up anything you'd rather not show off, but it will also accentuate your hips in a complimentary fashion. Plus, it adds a hint of color to your ensemble so your costume will really pop when you're out on the dance floor!
Wear Tall Boots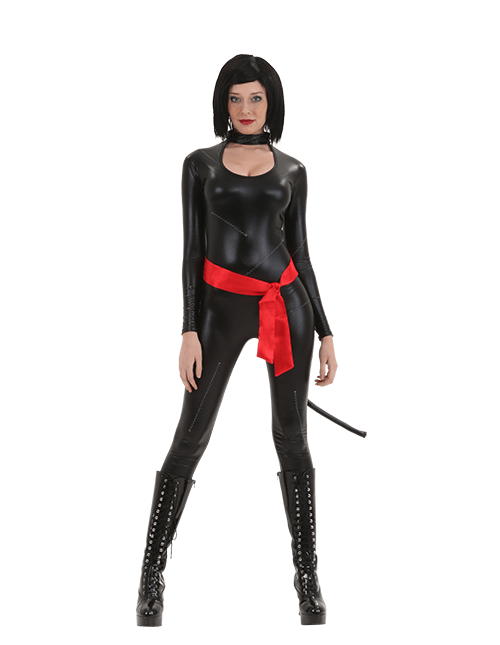 Ladies, we are sure that we don't need to stress how important a solid pair of stilettos boots are. In fact, you probably already have a pair in your shoe closet right now! Well, it's time to drag them out and wear them with your skin-tight catsuit. A sassy pair of knee-highstiletto boots will make your legs look leaner, longer, and shapelier. As an added bonus, if your catsuit is a little short in length, the tall boots will cover that right up!
Put on Gloves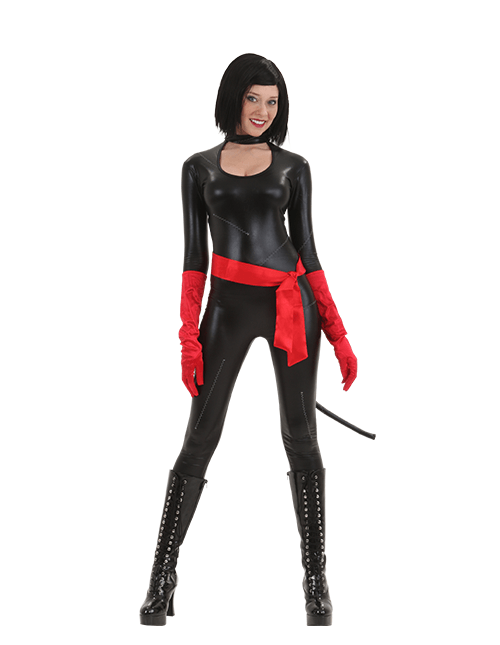 Gloves are a versatile accessory that will add elegance to your sexy Halloween costume. They add a touch of class, and as an added bonus, they will cover your wrists if your catsuit happens to be a tad too small in the arms. Once theelbow-length gloves are on, no one will be able to tell if the sleeves are too short, so you can focus on feeling confident in your costume.